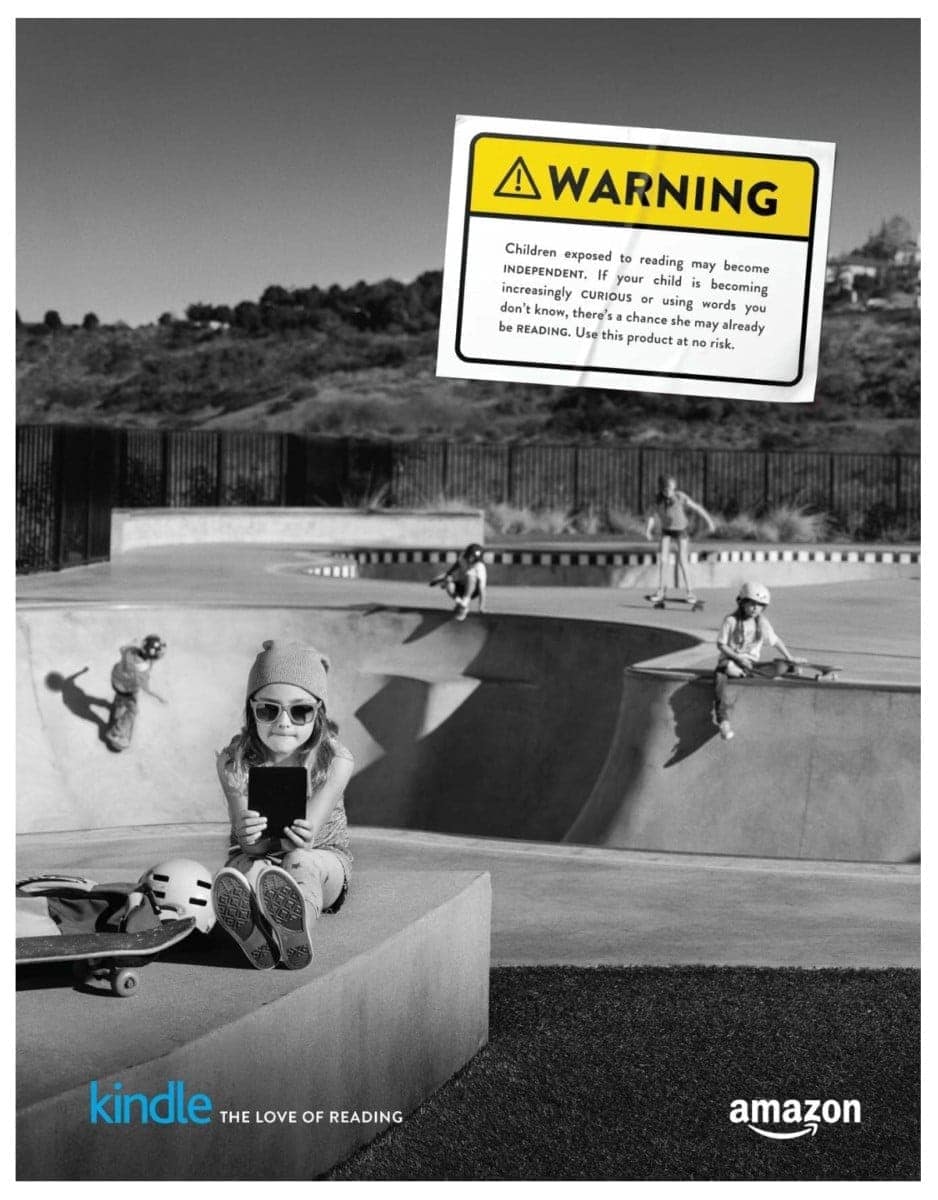 This Post is Sponsored.  Thank You for Sponsoring CityGirlGoneMom!
When Jackson and Dylan were two and three years old, they had such a light in their eyes when I told them stories, specifically storybook tales. I could see their little imaginations churning as the pages would turn. For them, I wanted it to be more than imagination, but we were somewhat limited in actual places to visit that could help to invoke the inspiration I saw as I recited their favorite stories. We were living in a small, quaint town that was rich in history, but somewhat lacking in attractions for children.
Through my quest to bring more color, imagination and creativity to my kids' daily routines, I met several parents on my same mission at our local book store.  I would spend hours with other moms rummaging through books, plush toys and the infamous choo-choo train in the back of the store.  This became a haven for play dates, mommy talk and piece of mind during an otherwise uneventful day at home with the kids. These bookstore visits didn't go on for days, but years! However, with a technologically driven world that was rapidly encroaching upon us, I was sad to learn that these bigger bookstores were now closing at a more rapid rate.
And with the evolution of cell phones and the technology that accompanied them, the reading habits of people were also changing rapidly. As a culture, we started reading more online than ever before, making brick and mortar bookstores less relevant, and few and far between. I am not sure if the e-reader is our main suspect here, but those who enjoyed bookstores now found themselves grieving over their rapid decline.
She's Back
In a prominent, yet quaint space located in  Westfield UTC Mall, Amazon Books has planted roots with the intention of bringing books back to the people in a simple, yet innovative fashion.  This new boutique-style bookstore is perfectly chic, with its exposed brick walls and charming white farmhouse lights.  This anticipated addition to the Westfield UTC Mall happened just in time for back-to-school season.  It's perfectly situated near Tesla and Pottery Barn – two true adult playgrounds. And seeing all of their books face out adds a clever layer compared to other bookstores.
The book reviews, located below each book are mostly 4+ stars, which truly help when making a purchase decision.  I also noticed many books were famed with awards.  Amazon Prime is available for all customers, making this physical extension of Amazon.com extremely beneficial.  I am already a member so I enjoyed the discount and lessening the load by having our items shipped for free.  All I had to do was pull up the app on my phone and everything was done with the ease of a scan at the register.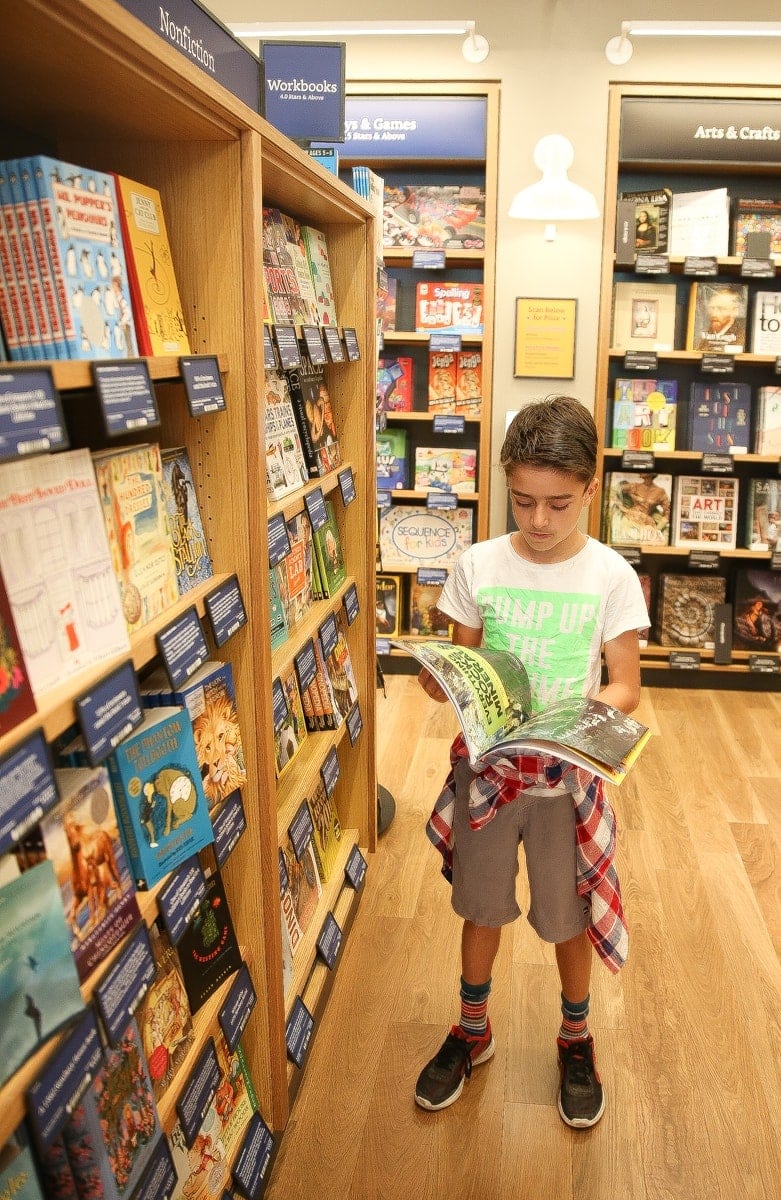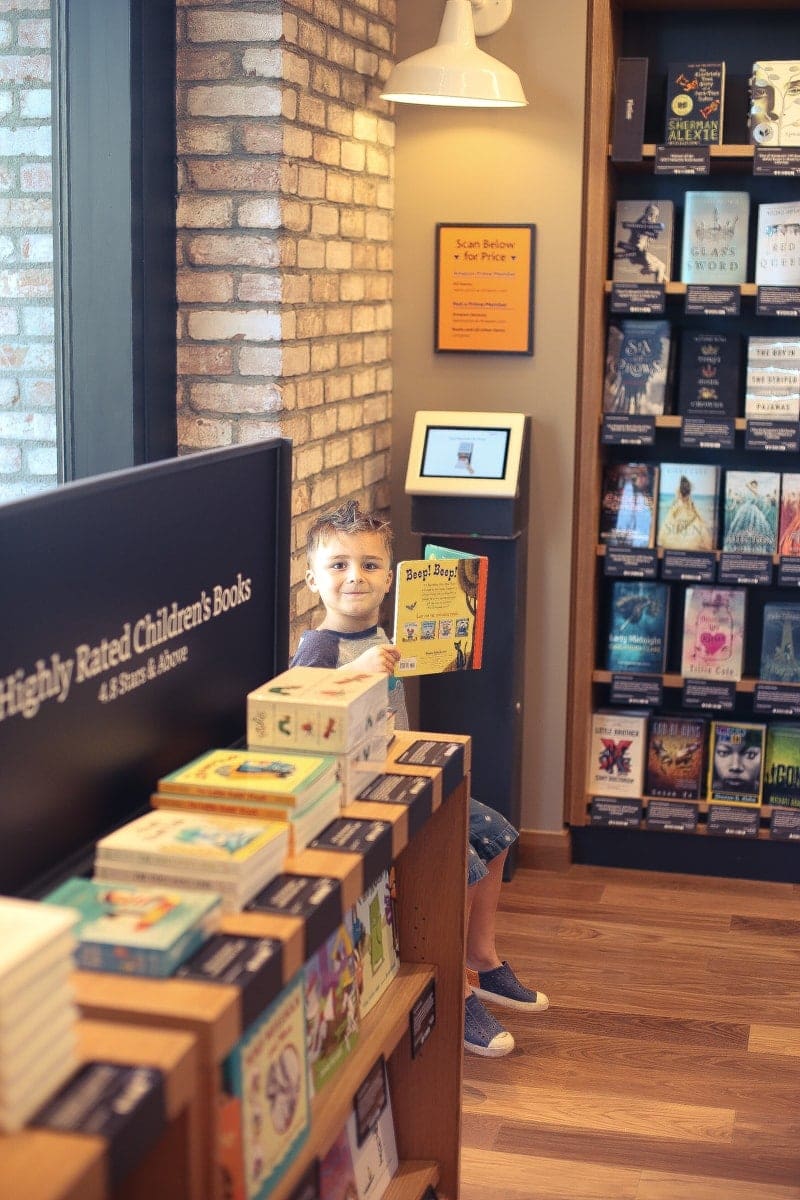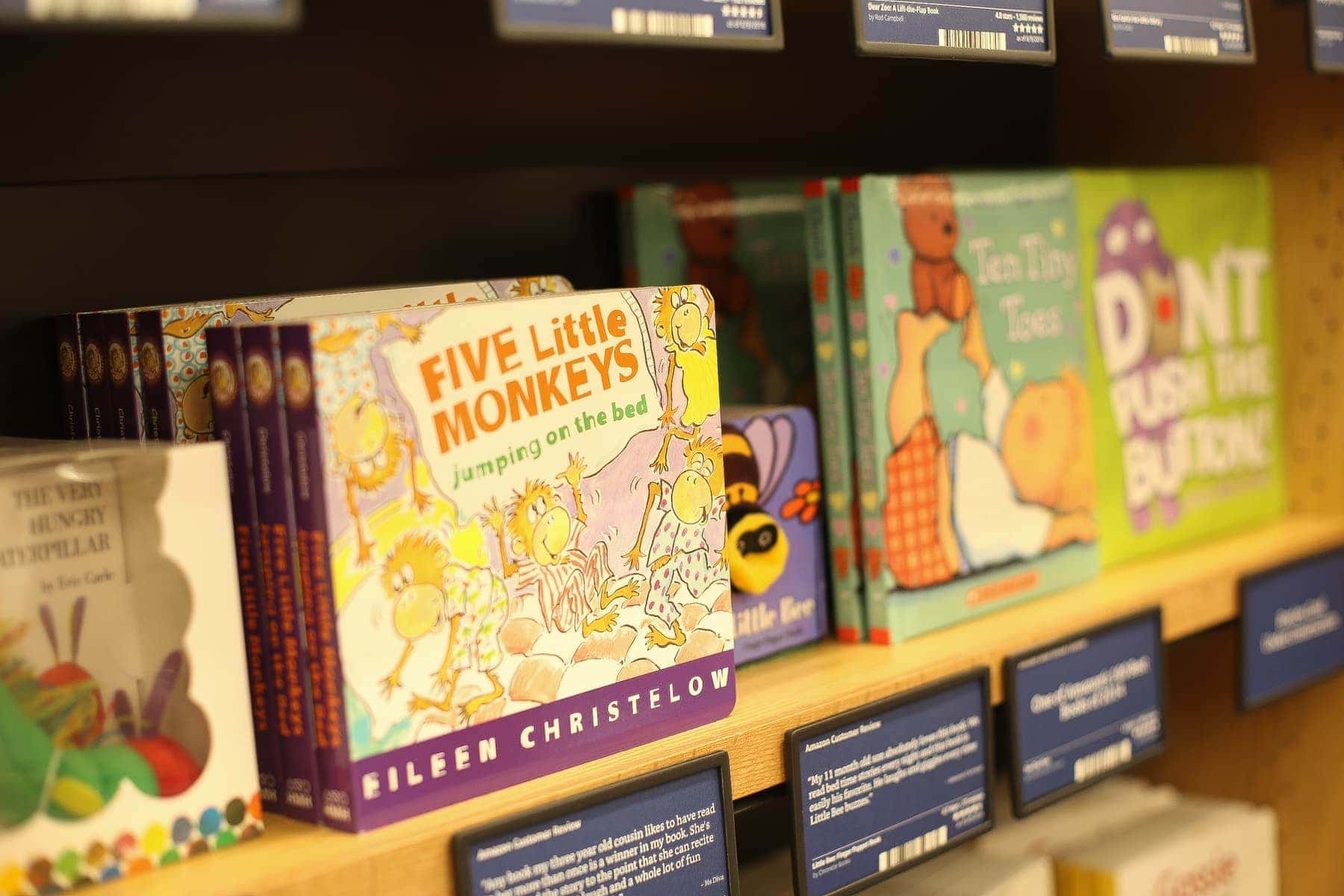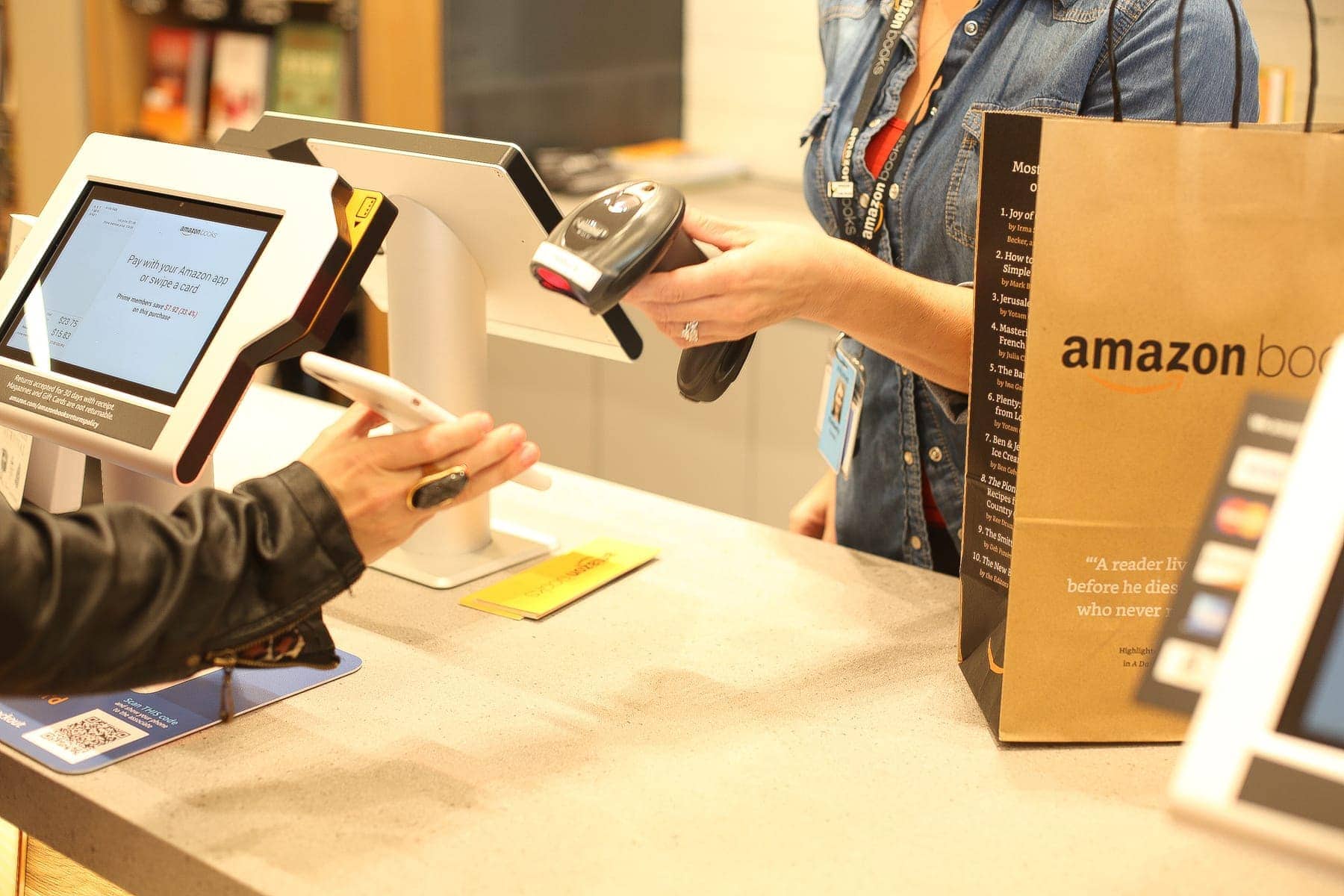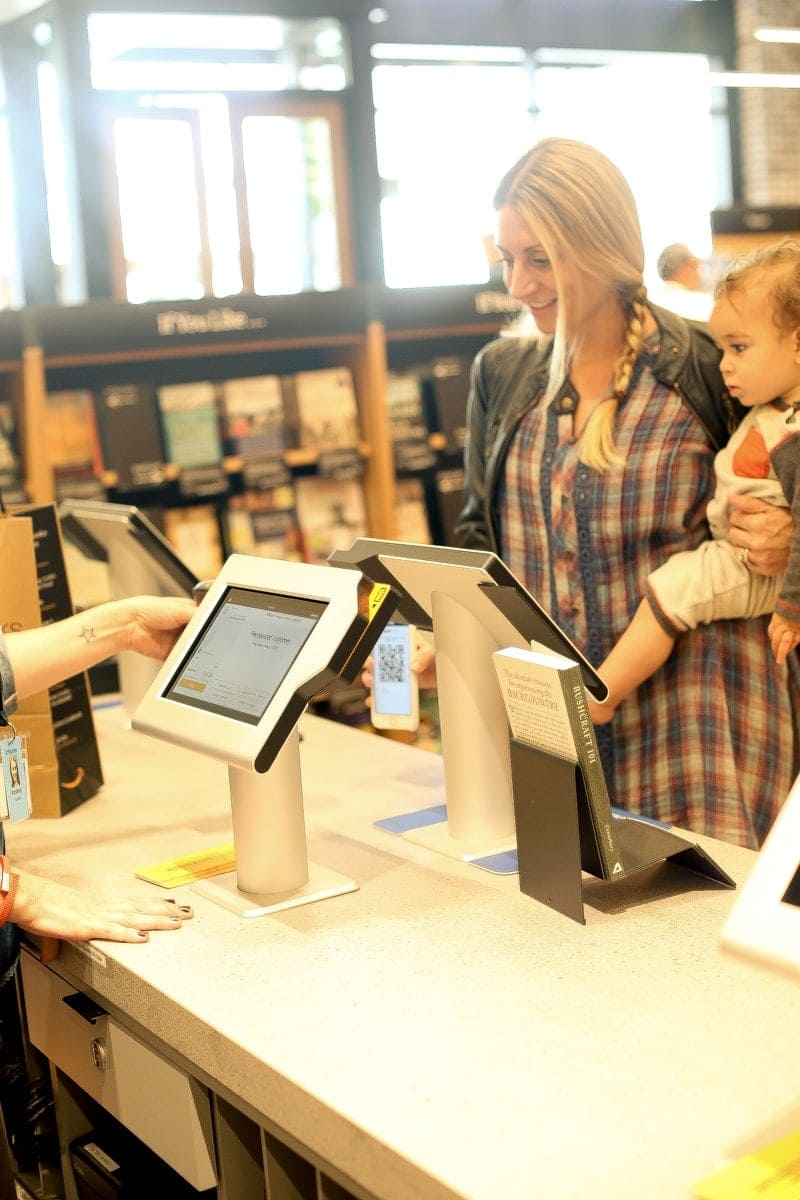 While in the store, I noticed directly below each customer facing book, there was a review and rating – very clever on Amazon's part. Based on sales and reviews, there is a stellar selection for customers built upon the  public's reviews and purchases.  Something I would call Amazon's 'best of the best.' Having an Amazon Prime membership is the topic of conversation among the in-store staff. Did you know that with Prime, you're able to stream movies, free shipping and ultimately pay less than retail? Neither did I!
San Diego shoppers will be pleasantly surprised with their "Read Local" section.  Here you could find books on breweries to non-fiction Navy Seal tales.  As a resident, I really appreciated Amazon Books promoting local.  They also cleverly put together, "if you like that, you'll love this."  Here, the arrow points to the book you should get if you already liked one from the selection.  These two unique additions to the bookstore really sets it apart from the rest.
In addition to all my finds, this storefront also carries Amazon's best gadgets, the Kindle, Kindle Fire, Fire TV, and Amazon's up-and-coming tech toys.  It was a small section in the store, but definitely grabbed the attention of my little tribe.  After all, technology is part of who we are as a society, and Amazon wants to show their customers how they too can help simplify our lives.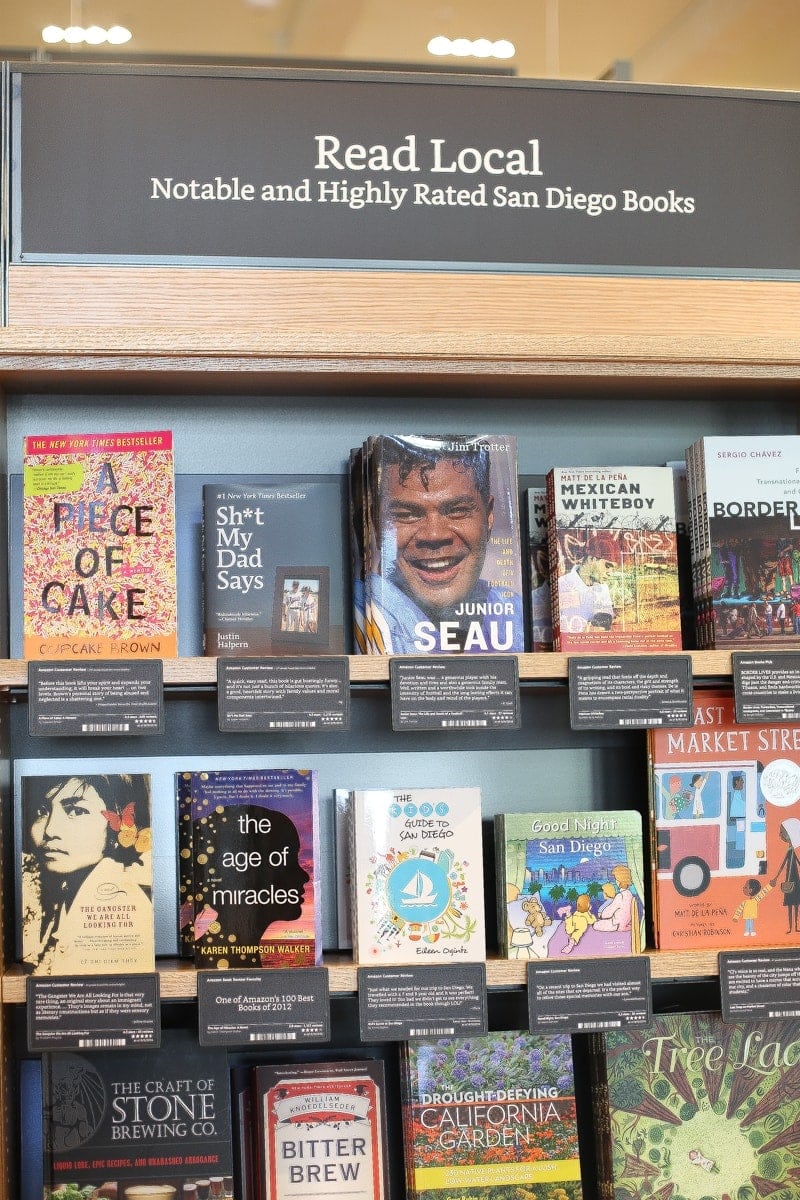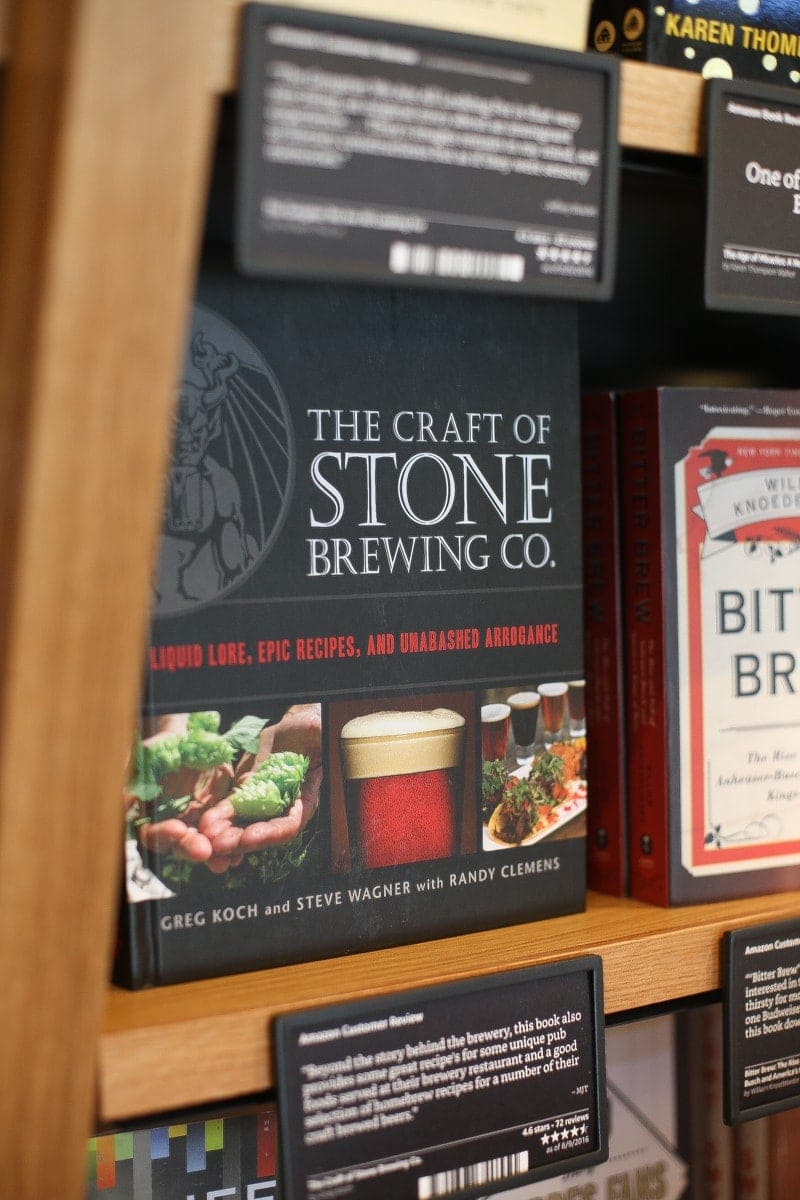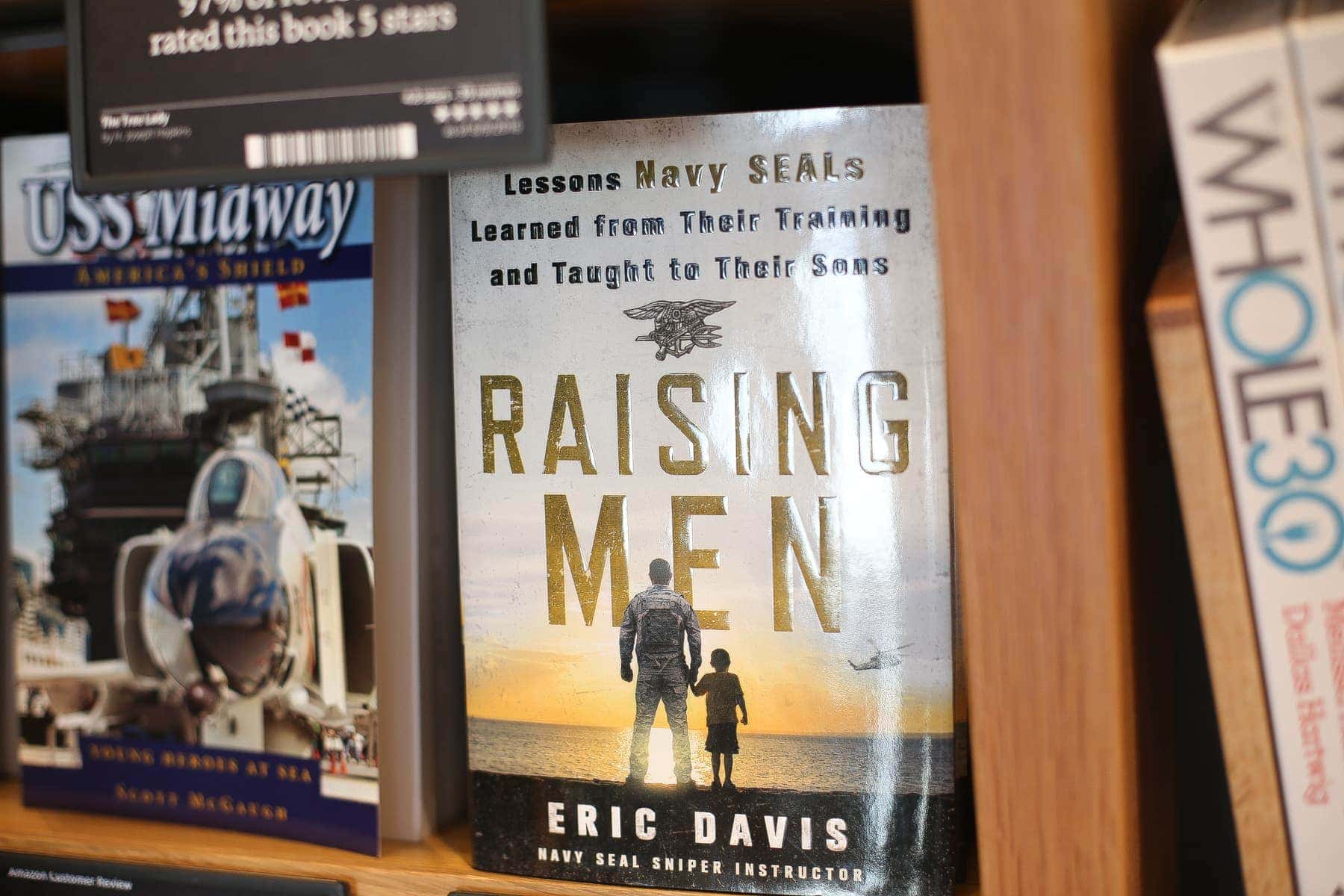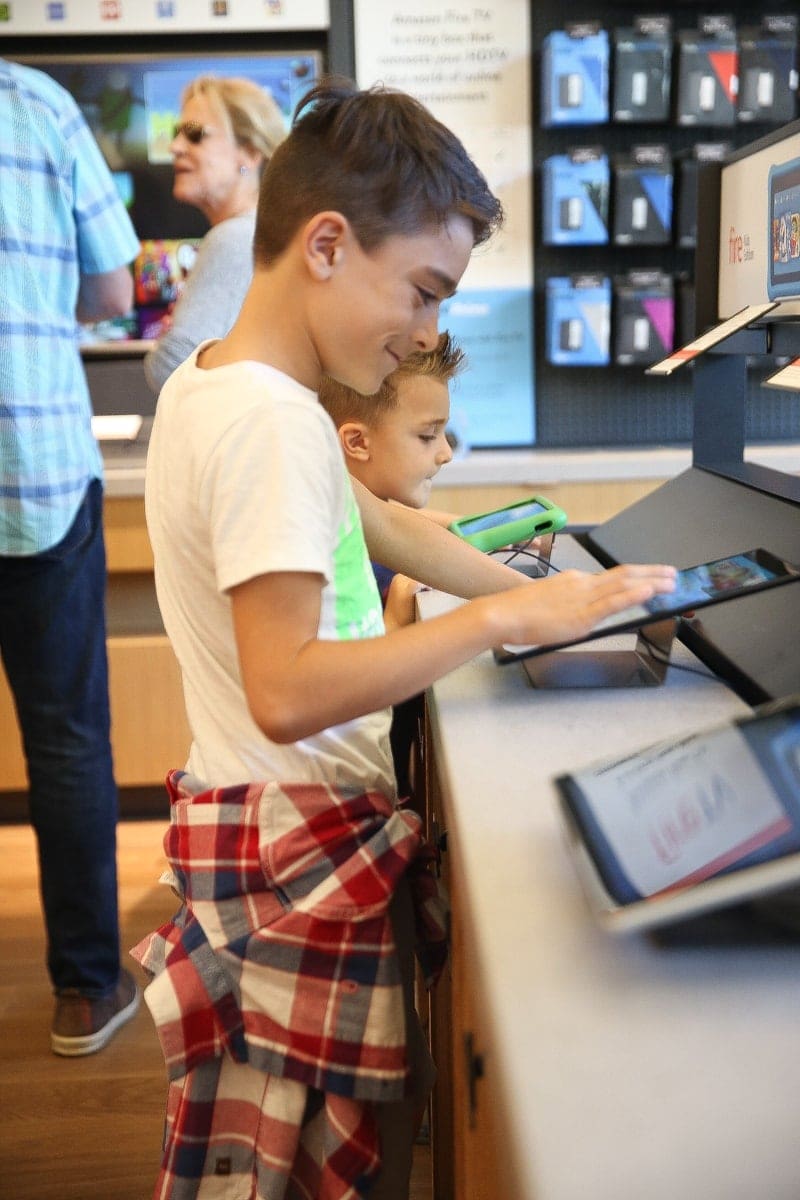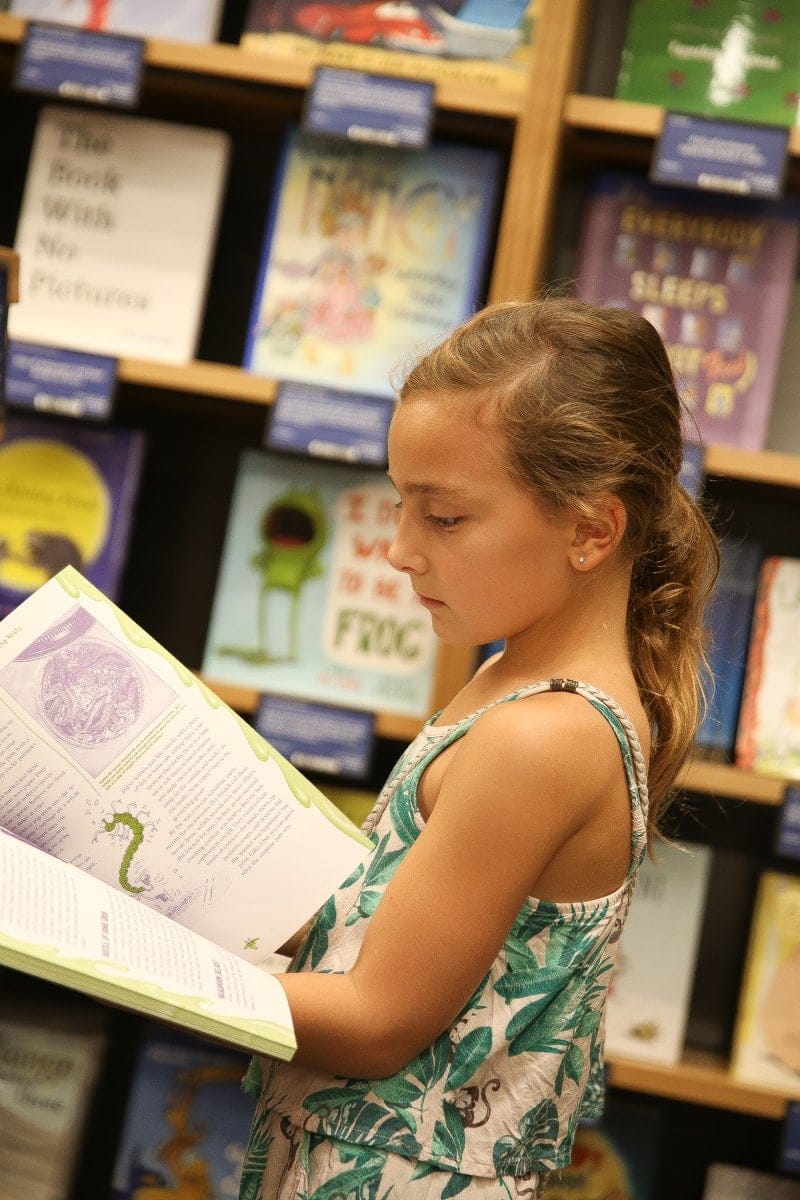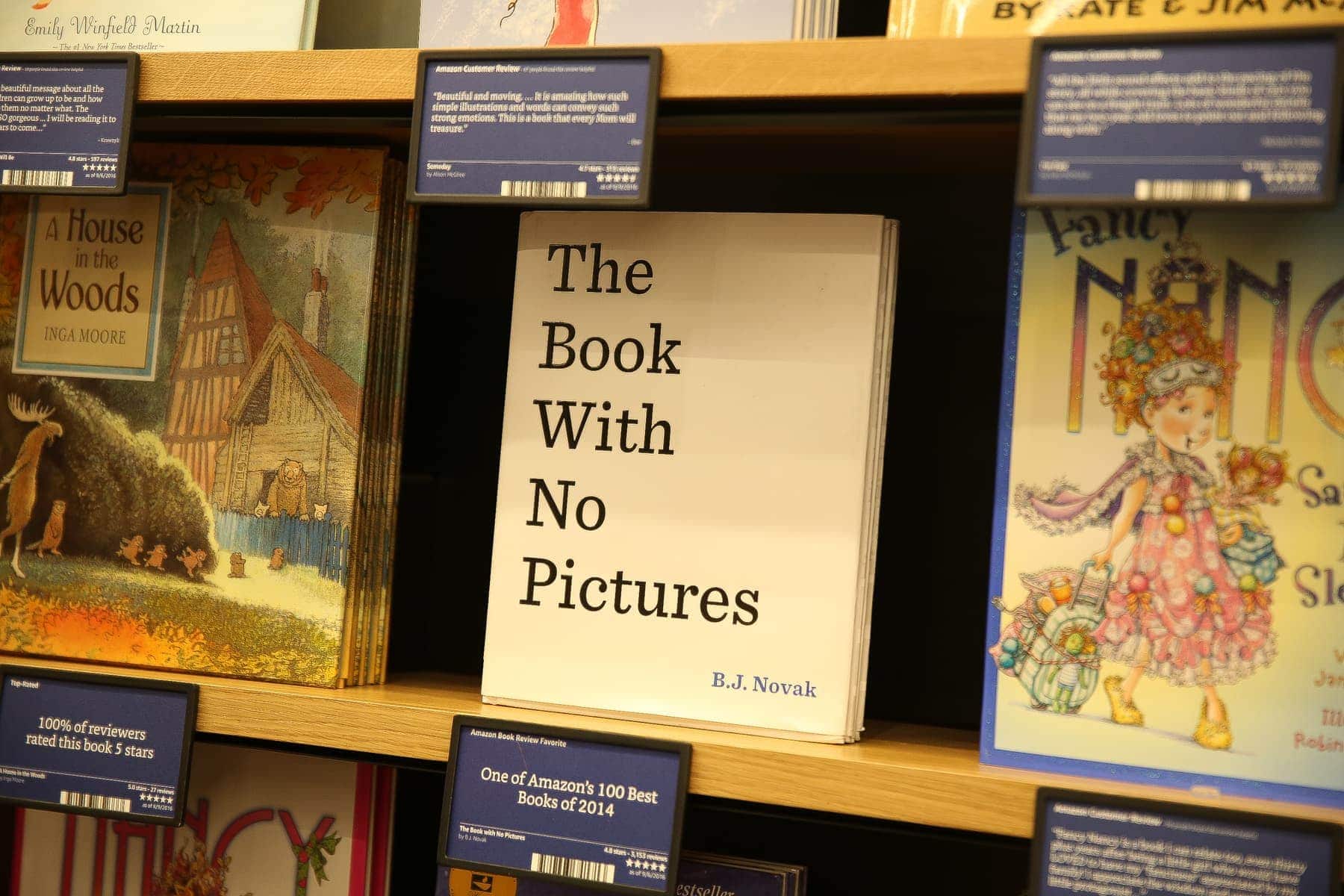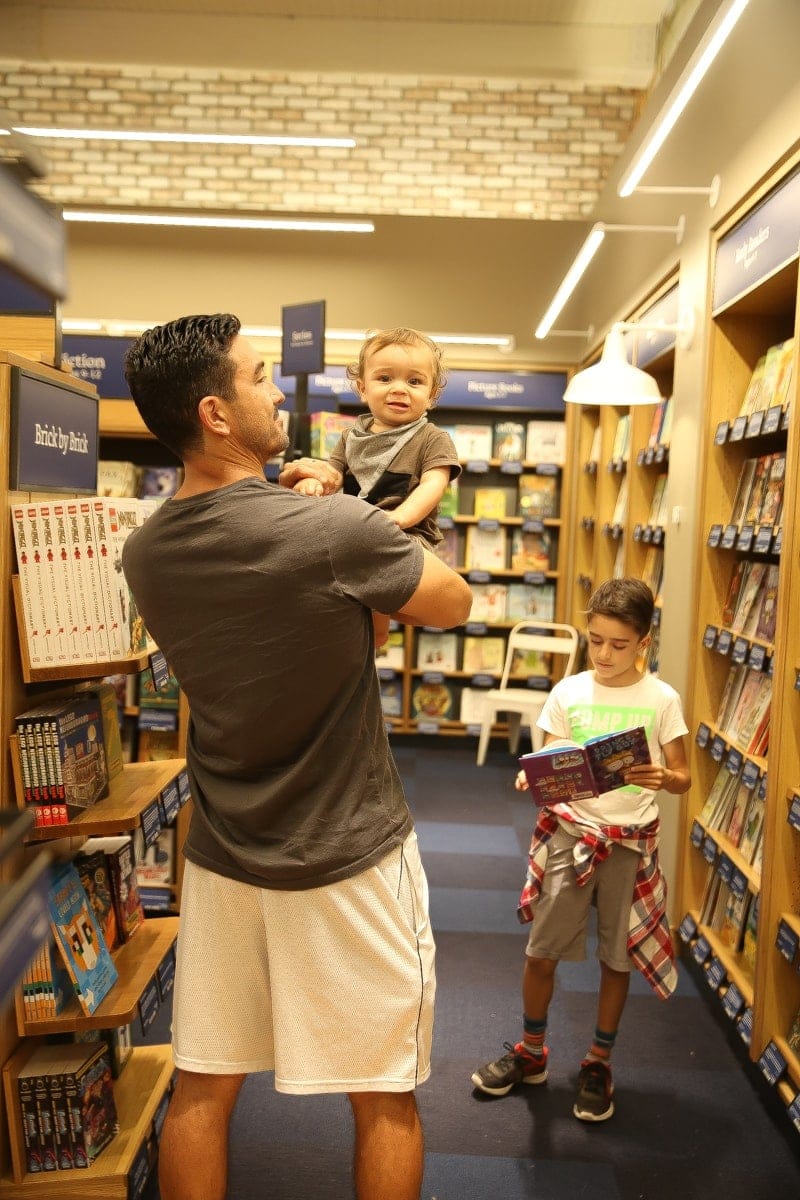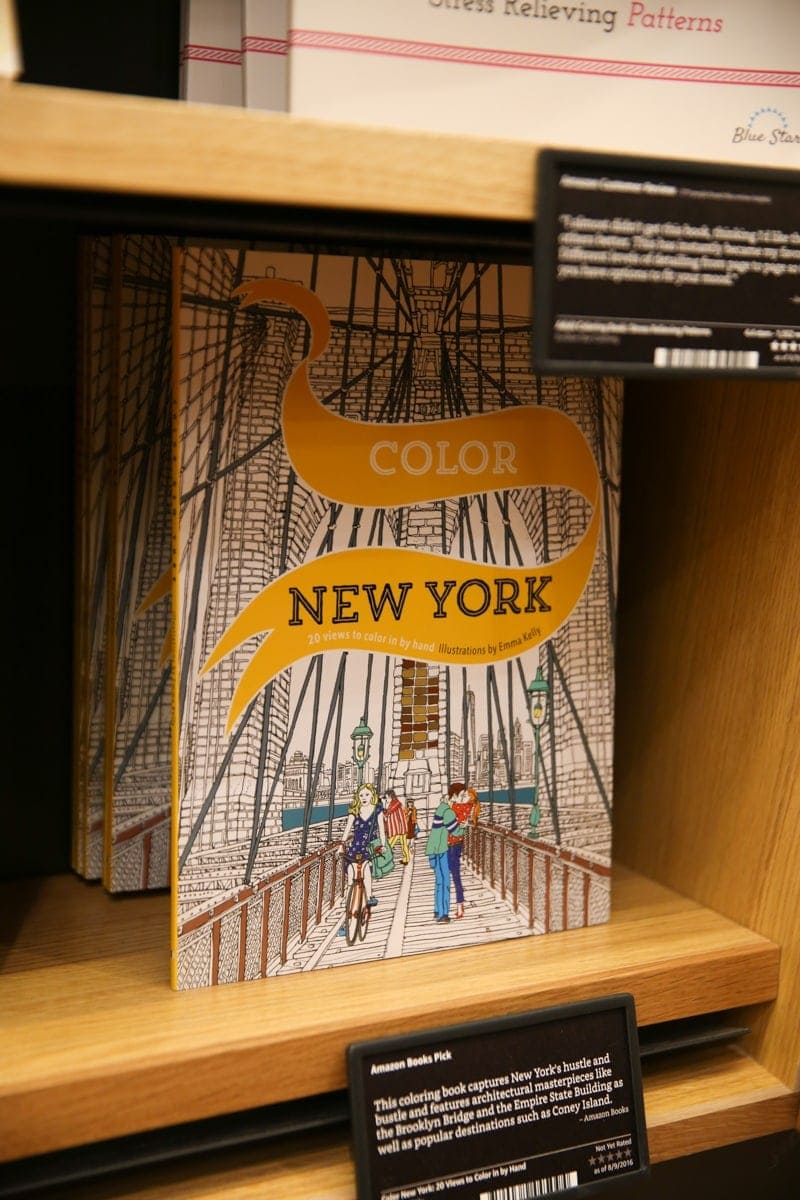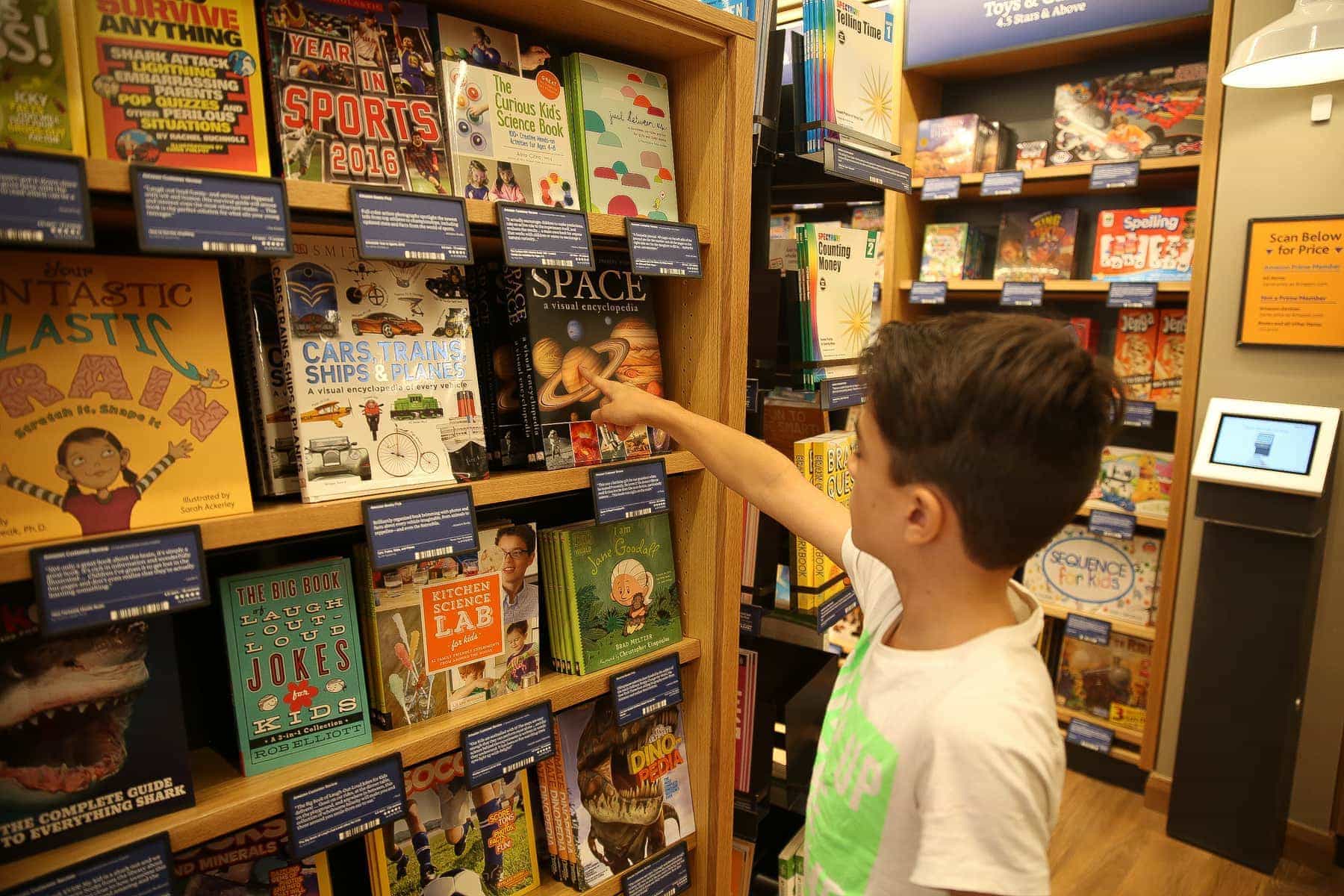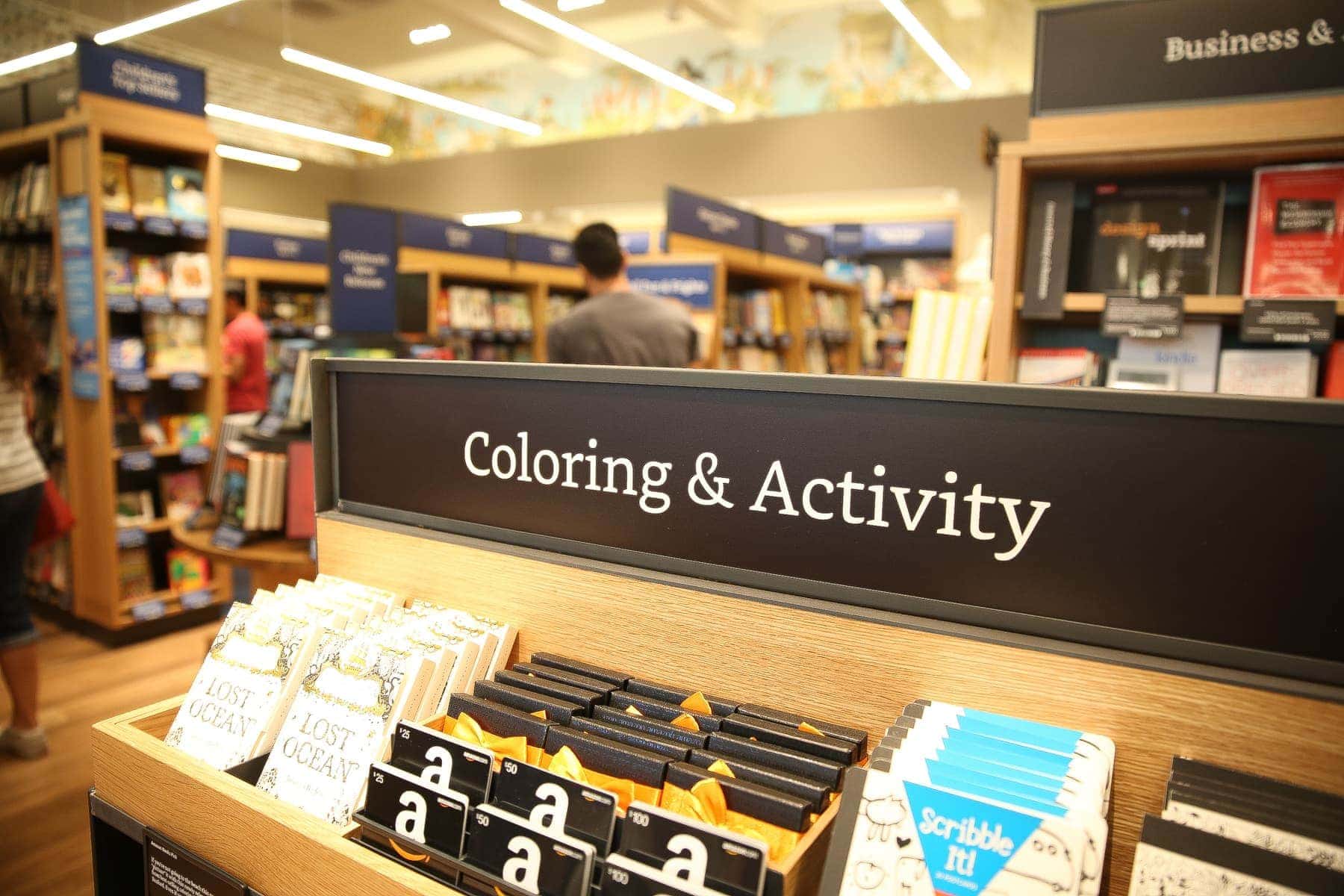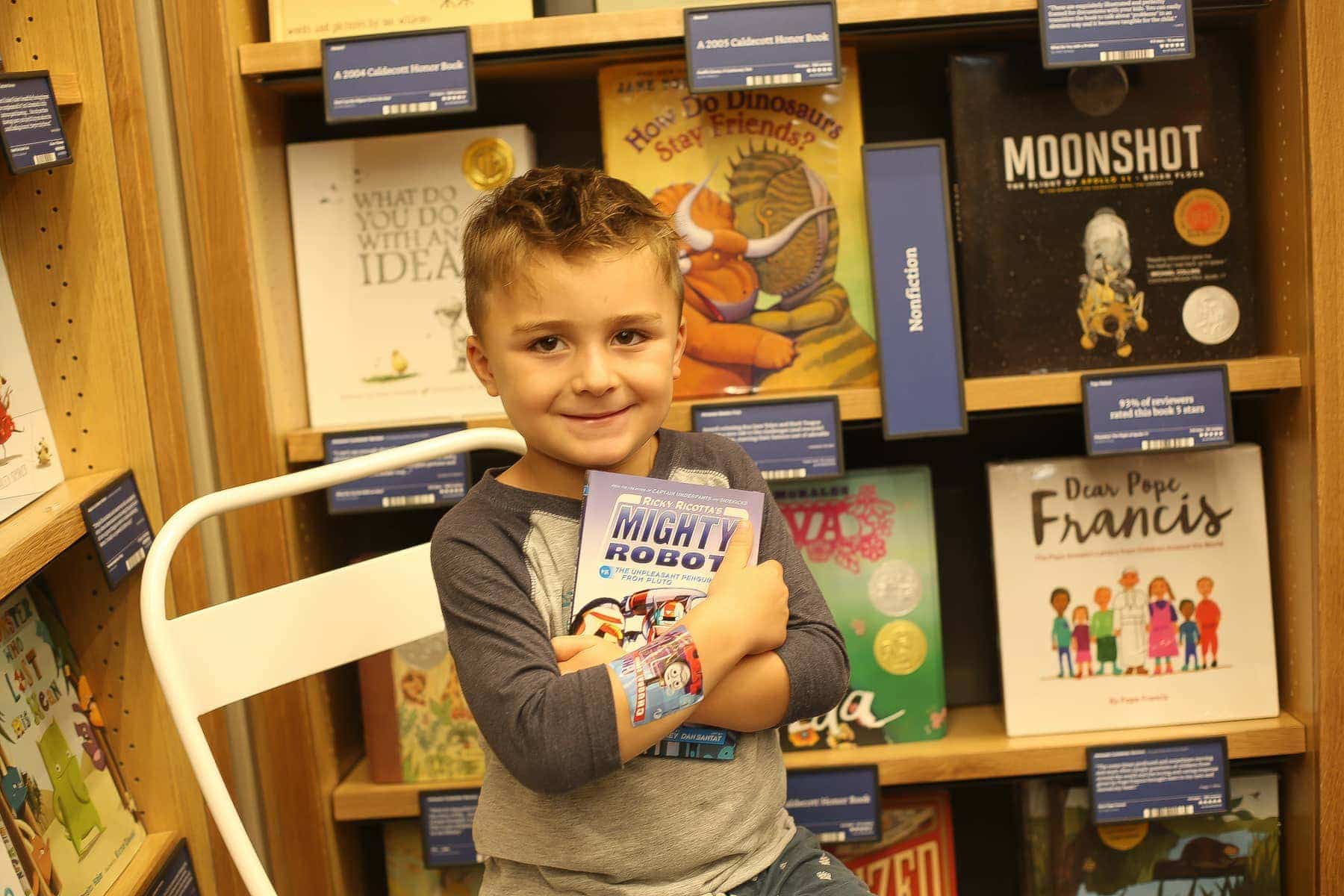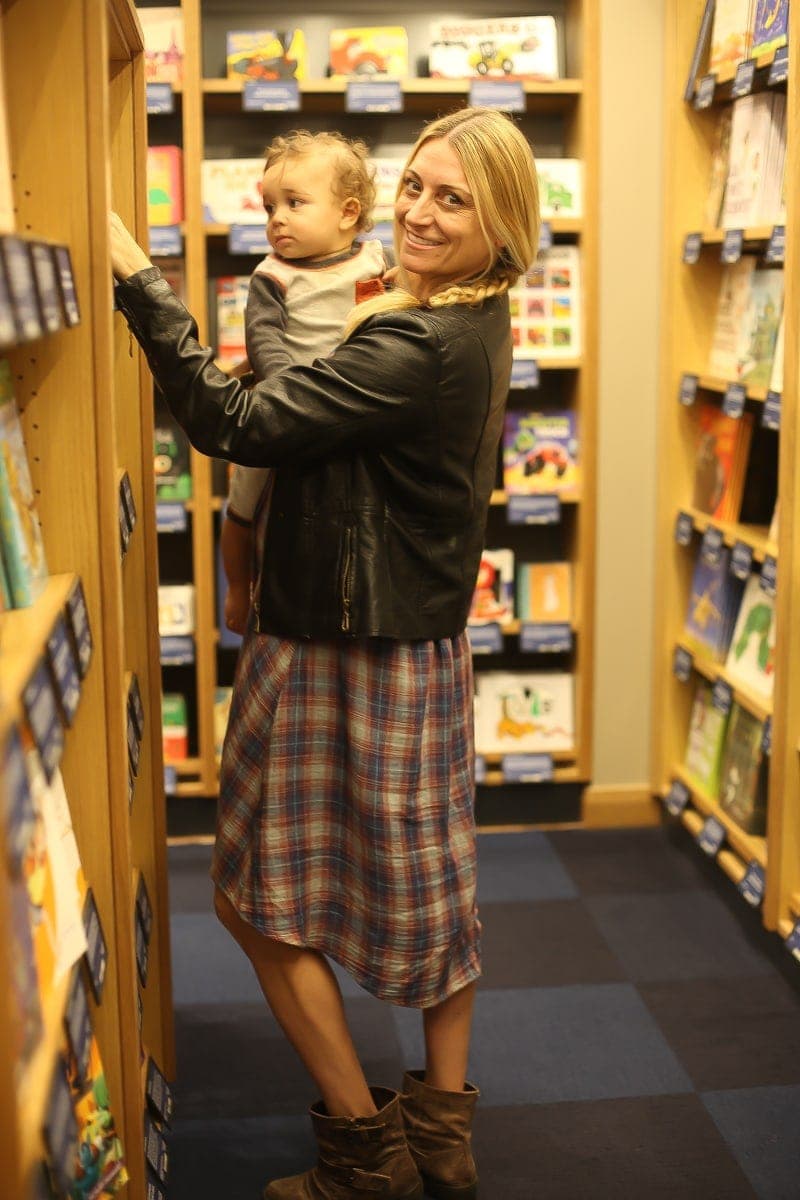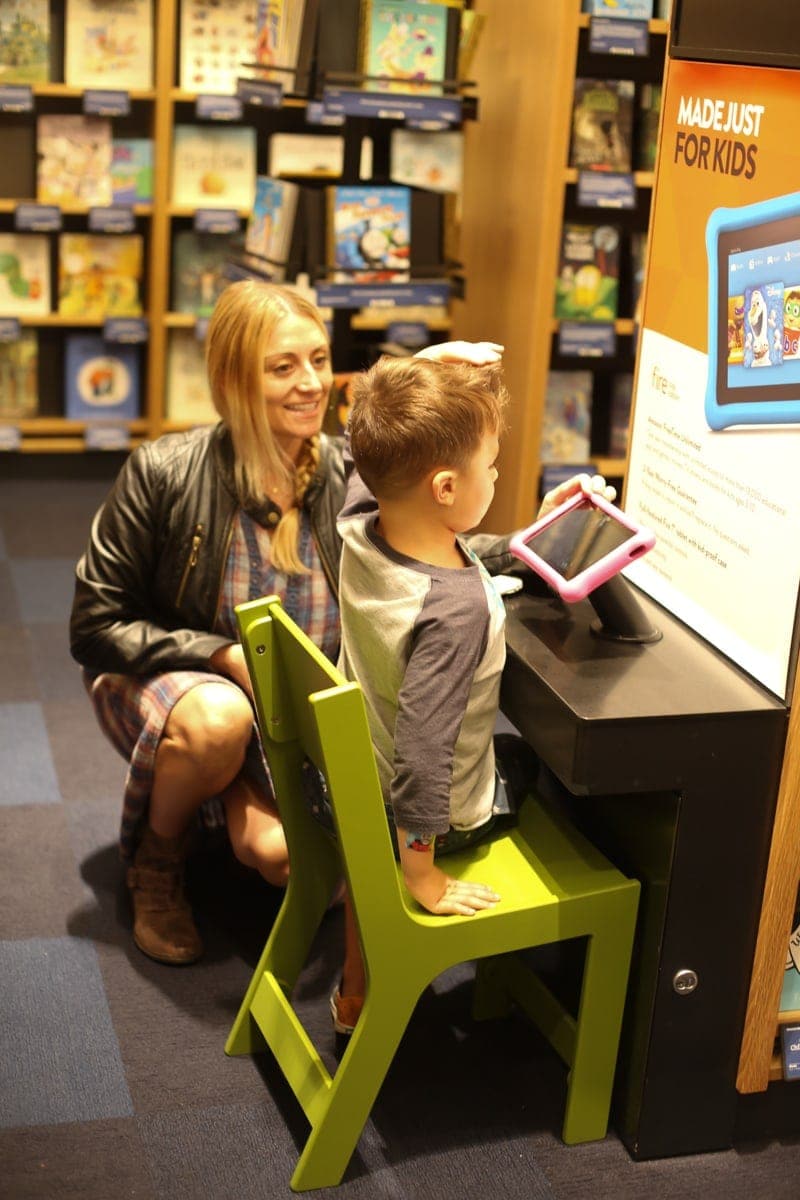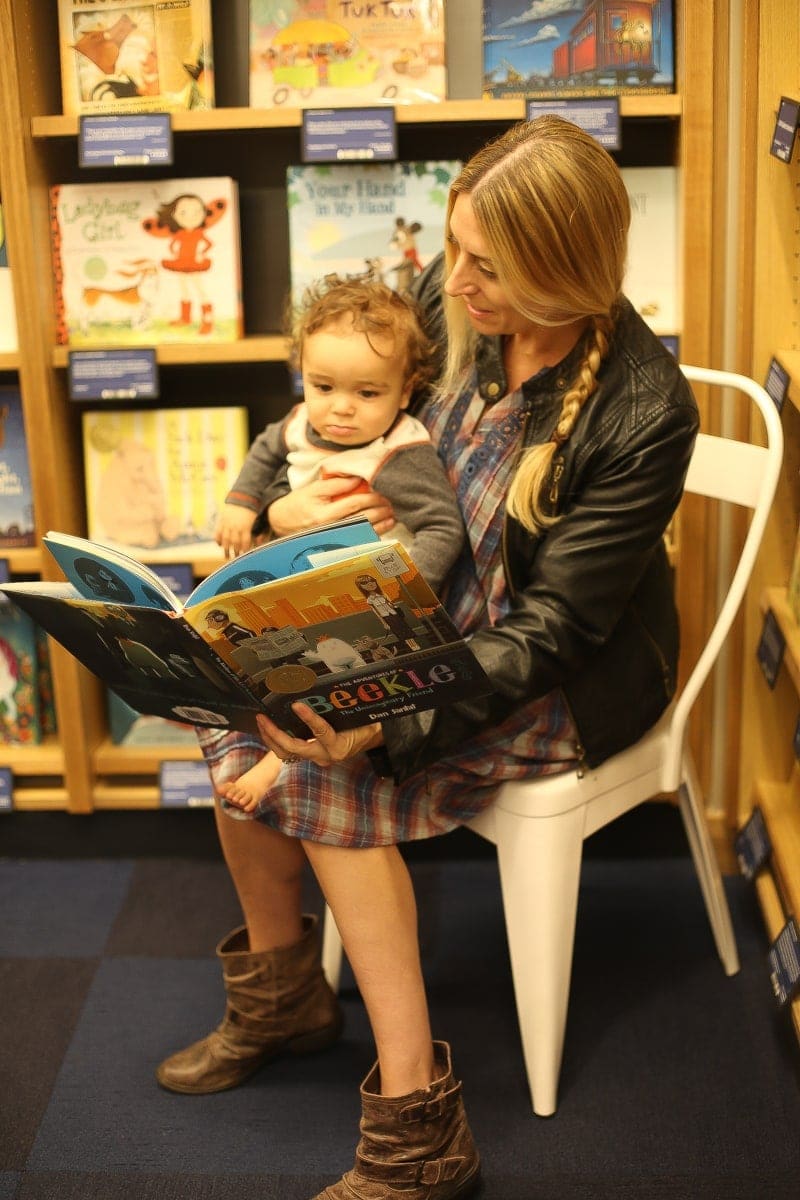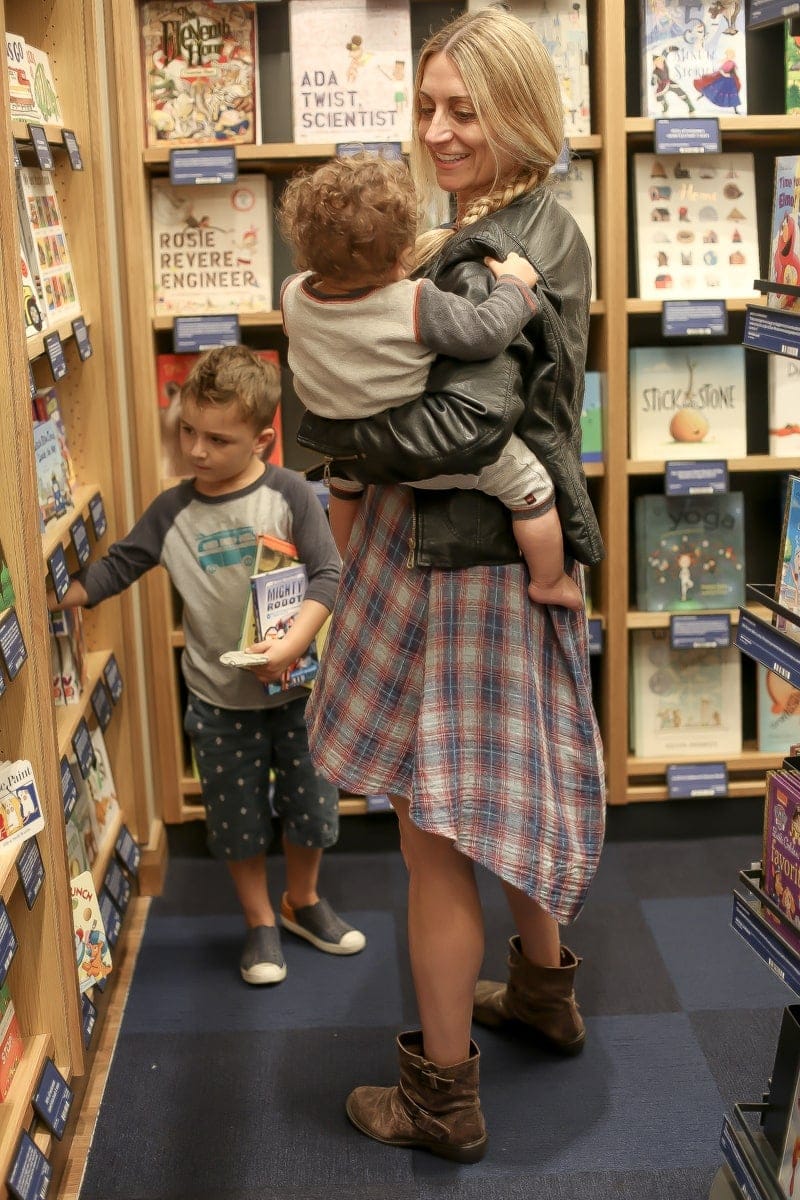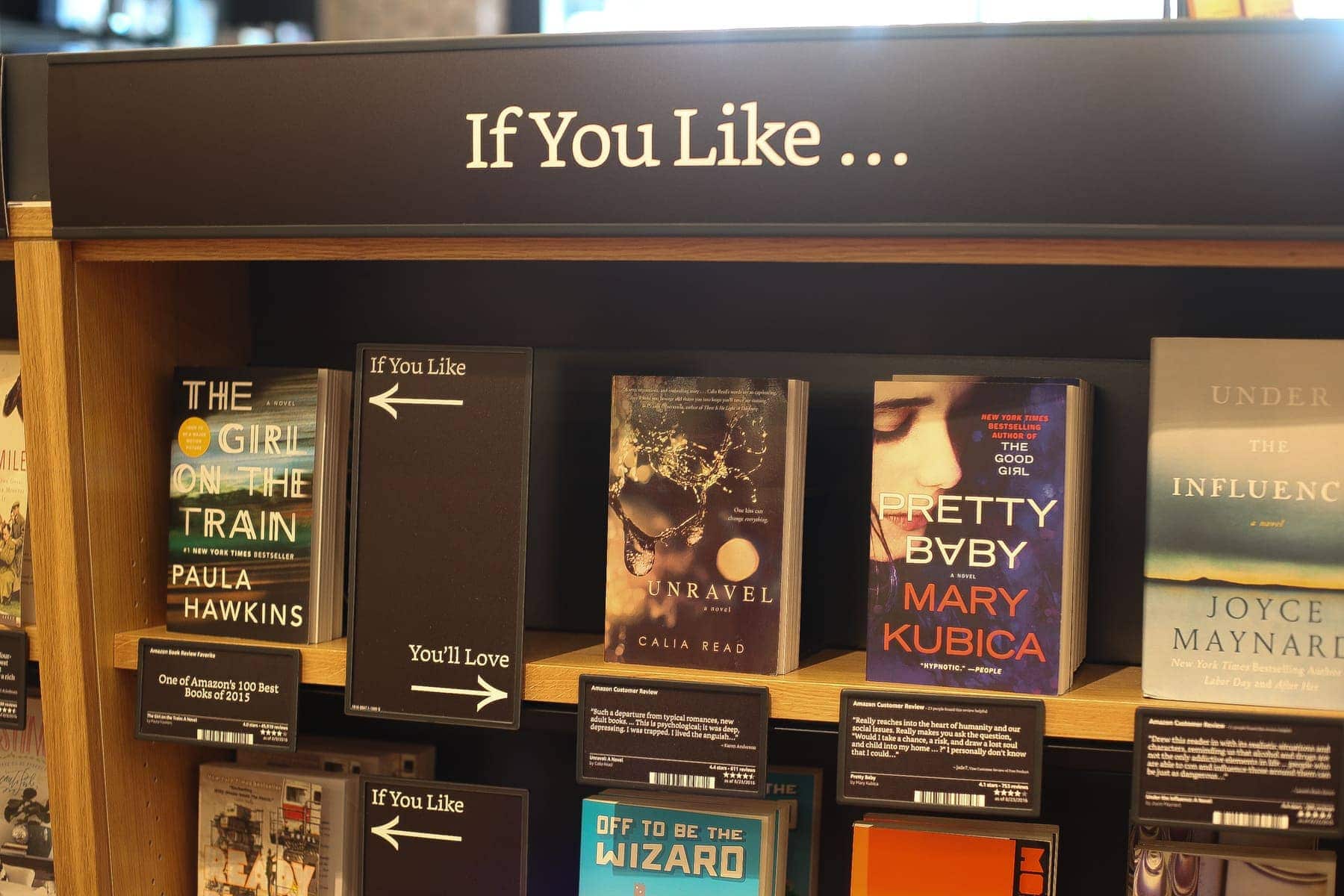 We absolutely loved the Amazon store, and know that the days of spending hours at a book store are officially days of the past.  Living in sunny San Diego, we can visit Amazon Books at the Wesfield UTC Mall, see what's trending, and then take our items to go – into the many places that we spend our free time – the skate parks, lacrosse fields, beaches, the open spaces at Westfield UTC and the list goes on.  And while many modern-day parents have the Amazon app, I like to think of it as the perfect complement to the new and improved boutique book store that Amazon has reintroduced in an otherwise online world of stories – making book buying an interactive, yet more convenient than ever before experience for the whole family.
This past year, our daughter Dylan was chosen as one of the faces of Amazon Kindle. This national campaign highlighted the importance of budding readers by using real kids in real scenarios.  Like most parents, we take reading and technology very serious and truly believe in exposing our kids to as much knowledge and providing them the adequate tools as necessary.  Living in such a progressive, competitive world, we need to provide our kids with the necessary skills to do well in life, but also give them the confidence to understand that they are the emerging leaders of the next generation.
As a former high school teacher, I can tell you first hand that books will continue to pave the path of success for our kids. Encourage reading every day. You won't ever regret it.  I would love to hear from you! Comment below!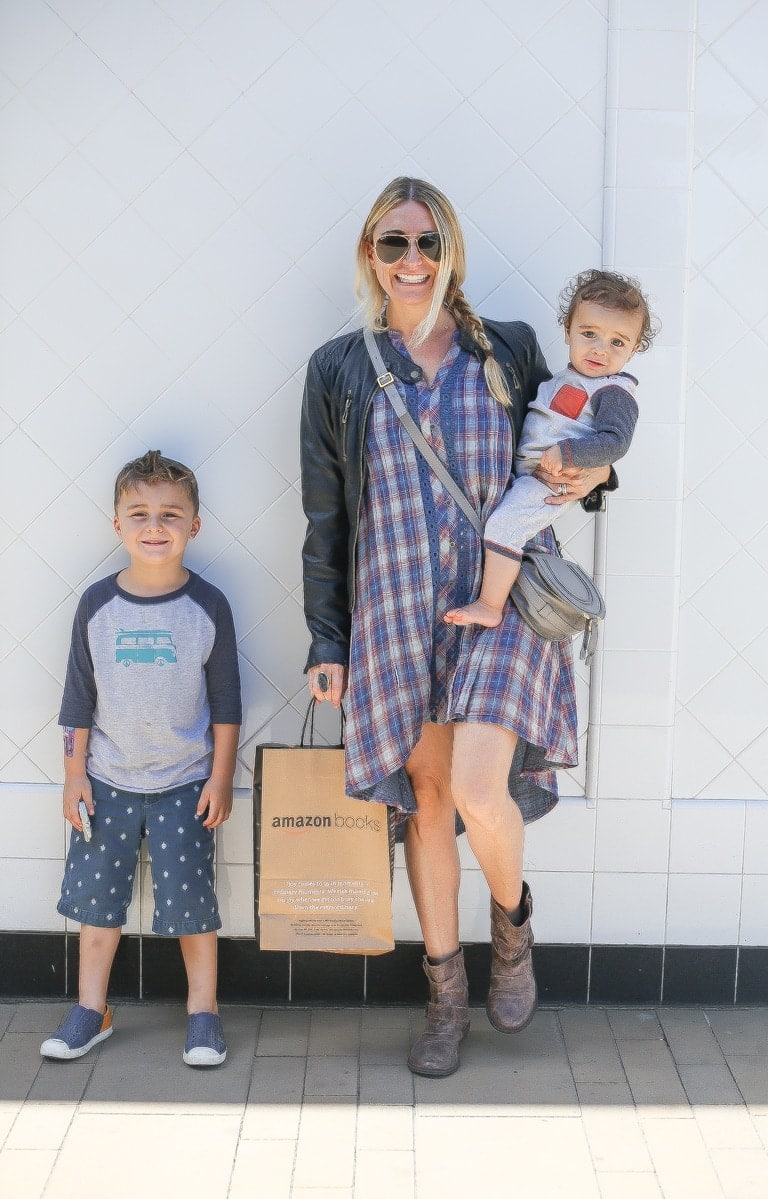 This Post is Sponsored. Thank You for Sponsoring CityGirlGoneMom!

Tips for Parenting In Style...
Never boring, always awesome. Keep up to date with the latest from City Girl Gone Mom.