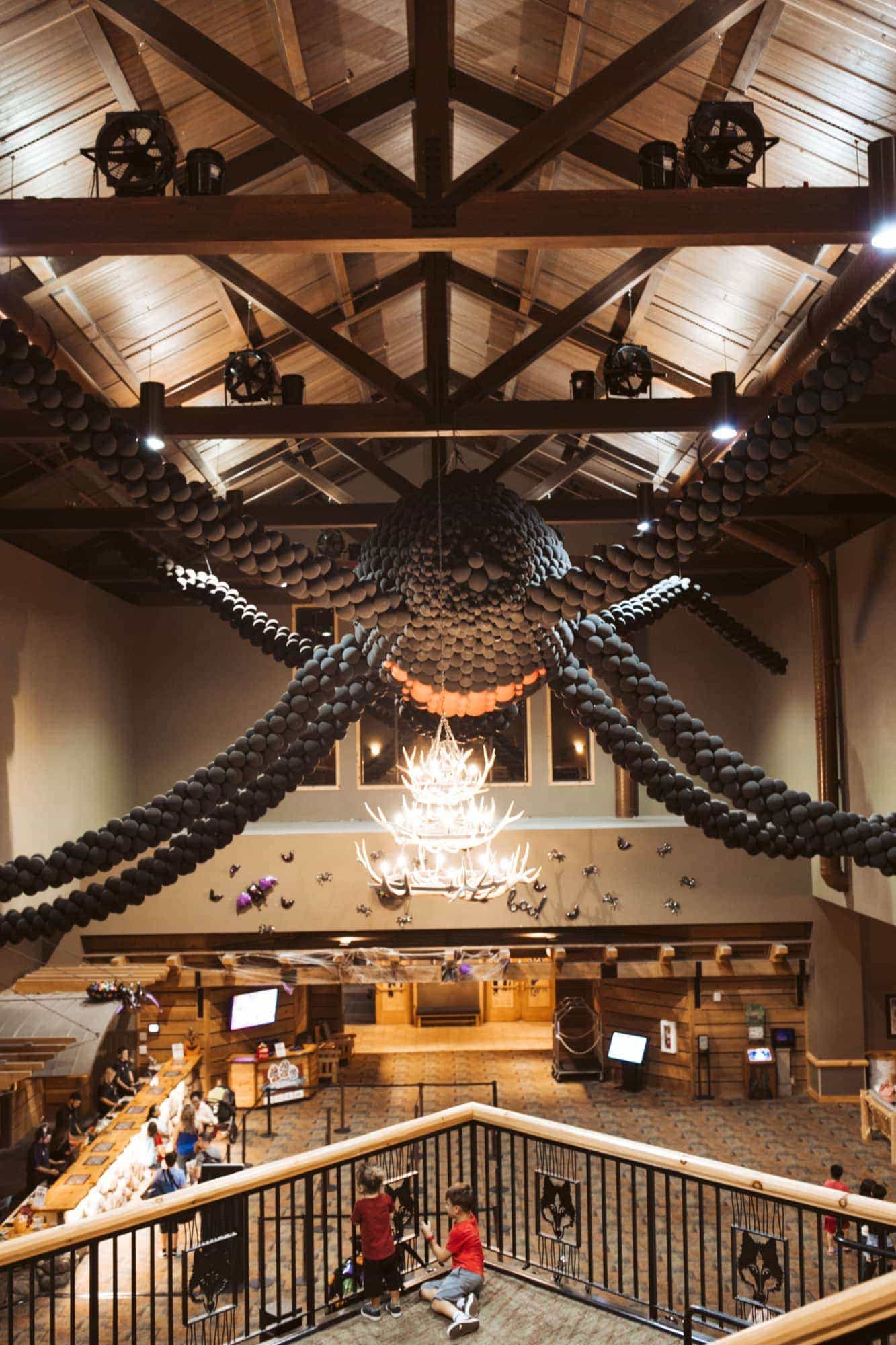 This Post Is Sponsored By My Brand Partner Great Wolf Lodge, Thank You For Sponsoring CityGirlGoneMom! As Always, All Opinions Are My Own!
My family and I have always wanted to visit Great Wolf Lodge. For years we've heard incredible stories from our friends and family who have stayed at the amazing resort. My kids daydreamed about the massive indoor water park, and I loved the convenience of it all. We finally made a splash there a few weeks ago and it did not disappoint! As a family, we have even started planning our next trip. This is always the most exciting part of a trip for me. We are considering visiting California, but we are not sure where specifically. But with this being said, we have started to look at where to stay in Napa, so maybe this may be where our next trip takes place. In all fairness, one of my dreams has been to move to a city as exciting as California, so taking a trip here would be amazing. I've even started looking at housing sites like bright-homes.com/about-marcona/, in case this move happens faster than I had ever hoped. A girl can dream but you just never know. I cannot wait!

We packed our suitcases, loaded up the car, grabbed some of our favorite snacks and set out for a weekend road trip. Their Southern California location is located in Anaheim, a few hours north of our home in San Diego. Not needing to worry about flying makes a trip like this a million times easier when you have four kids, so that was already a plus for me.
With 17 locations and one on the way, Great Wolf Lodge is North America's largest chain of indoor water parks, but they offer far more than just that. Besides the 14 thrilling water slides and four pools to enjoy, Great Wolf Lodge also has MagiQuest, laser tag, bowling, mini golf, and so many other super fun activities so there's never a shortage of things to do.
After experiencing all that Great Wolf Lodge has to offer, I'm here to share the top 6 reasons why you should take the whole family to GWL this holiday season.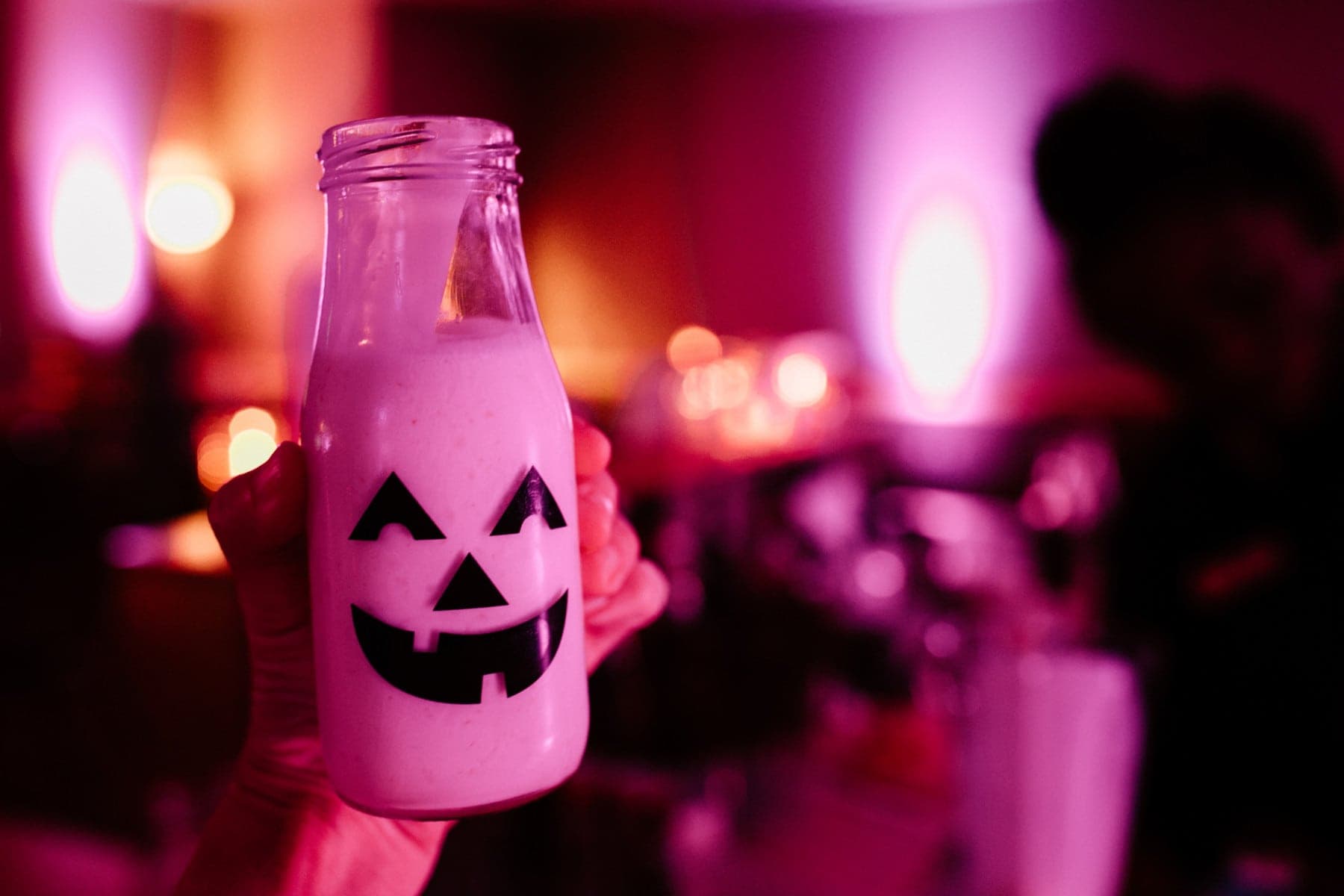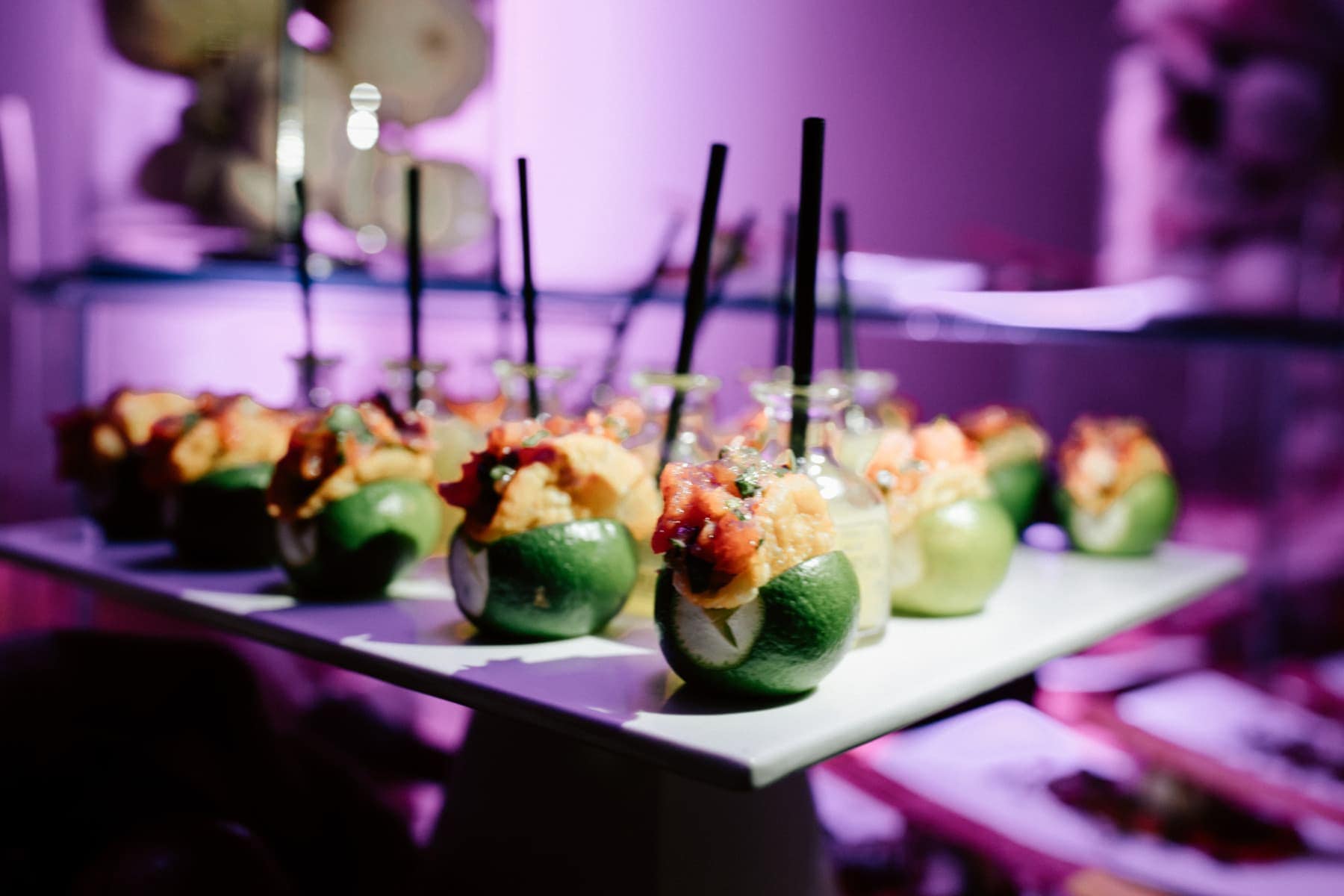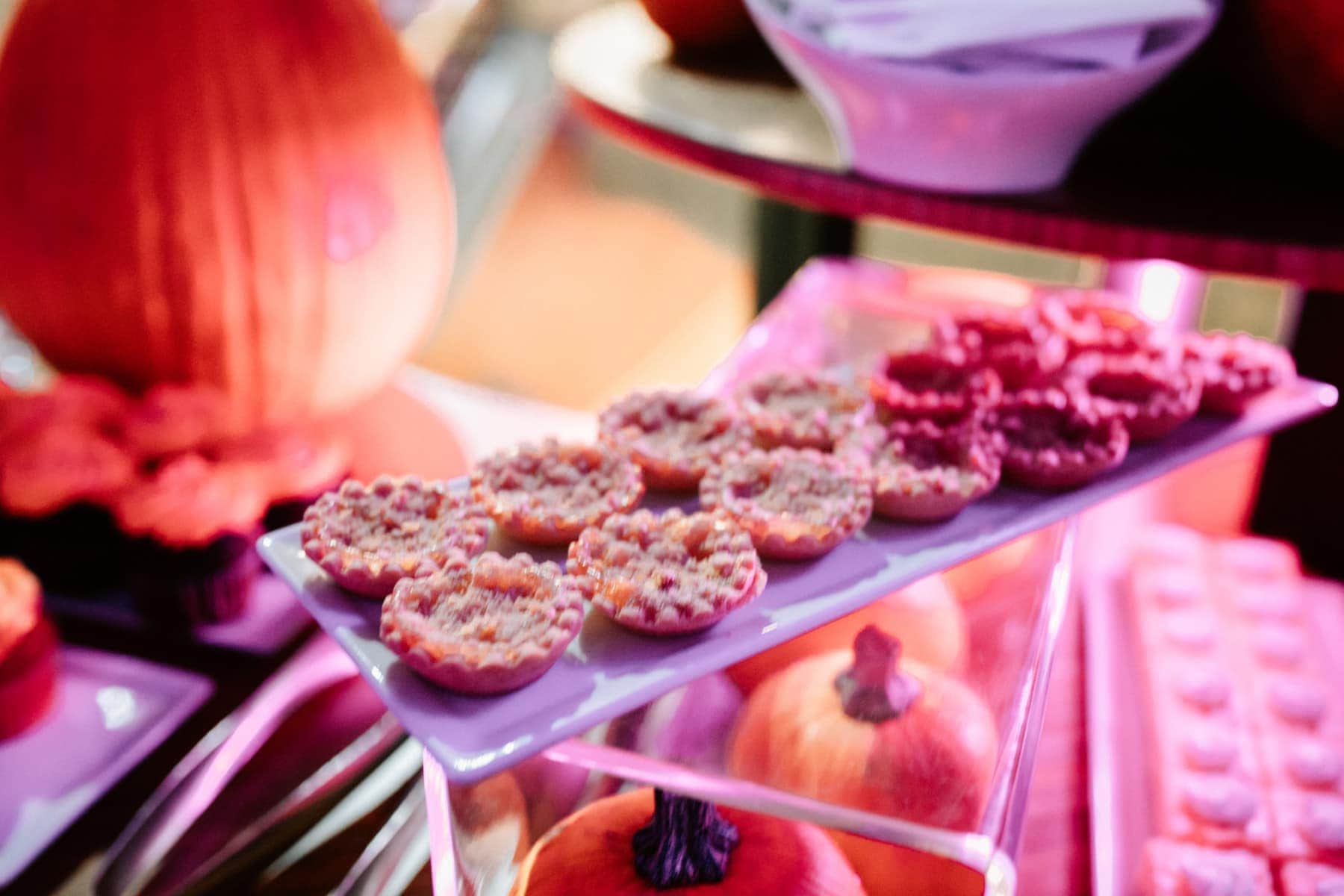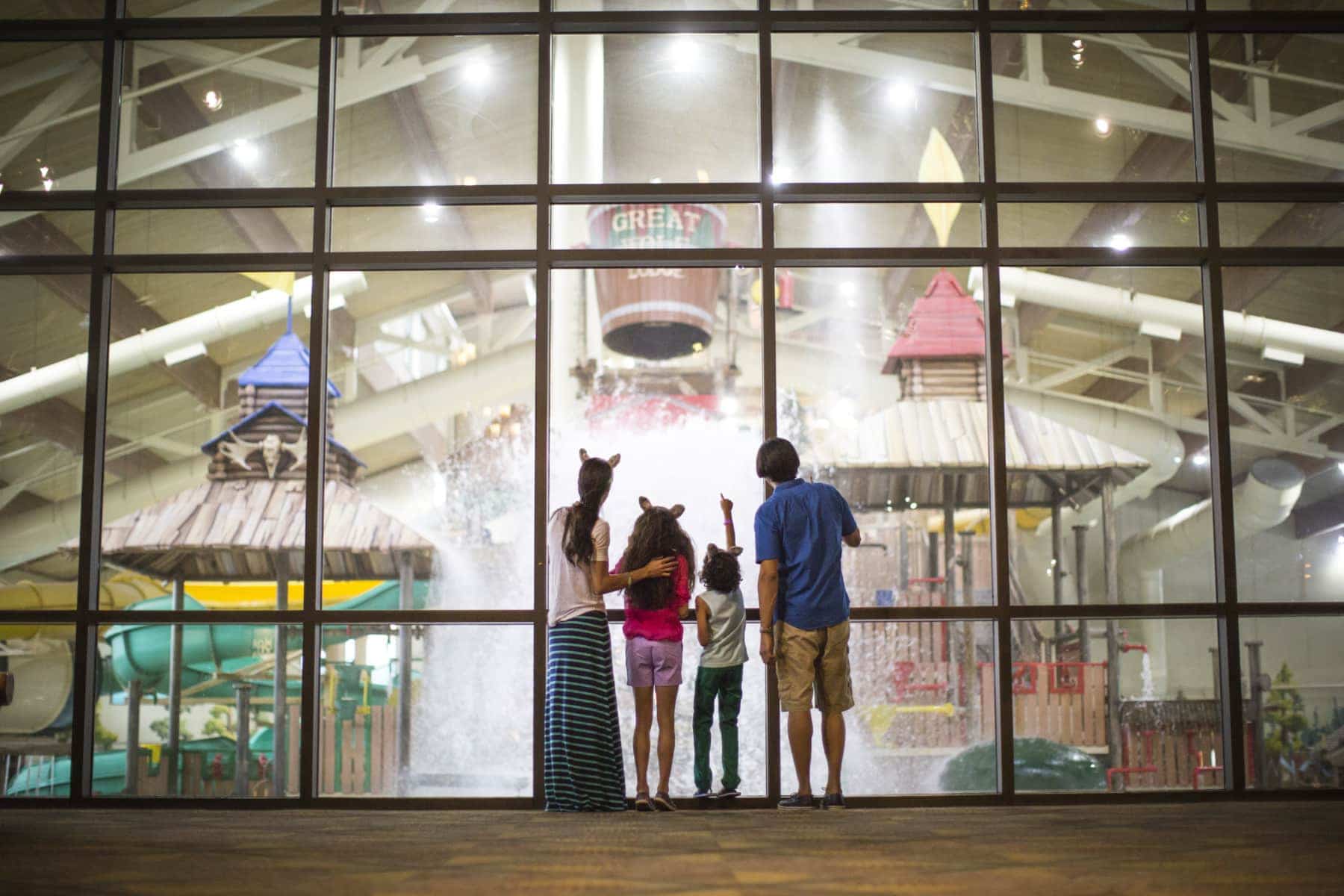 Indoor Water Park
Of course, the most obvious attraction, but the water park seriously is impressive. We reserved a cabana in advance to make the most of our trip. On weekends they're $199, but cheaper on weekdays. It had seating for six, endless non-alcoholic beverages, a flat screen TV, and easy access to towels for everyone. It served as our headquarters for the day to relax in between splashing around.
The kids loved Fort Mackenzie, which is a huge tree house fort that sprinkles water everywhere. There's a big bucket on top that tips over periodically to dump a huge waterfall, which is a big hit with the kids. There's also a wave pool that makes you feel like you're floating in the ocean.
The water park is definitely for all ages, so don't assume it's just for children. Some of the slides are four stories high and definitely can be a little scary, but insanely fun! Once you make the plunge on the first one, you end up wanting to chase the thrill on all of them over and over. They're addicting and the highlight of the park for kids and adults alike. Some of the lines are a few minutes long but the wait is worth it.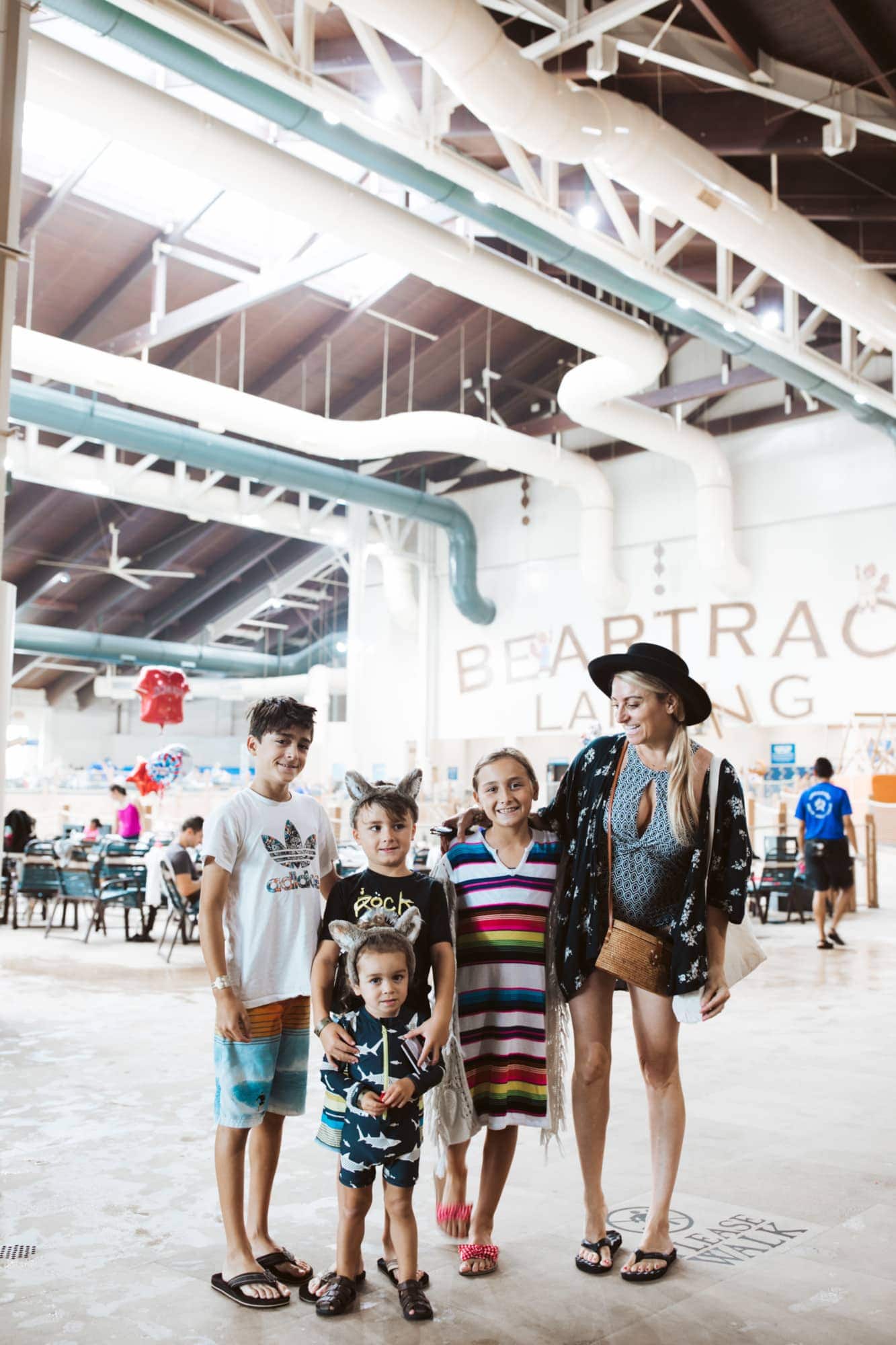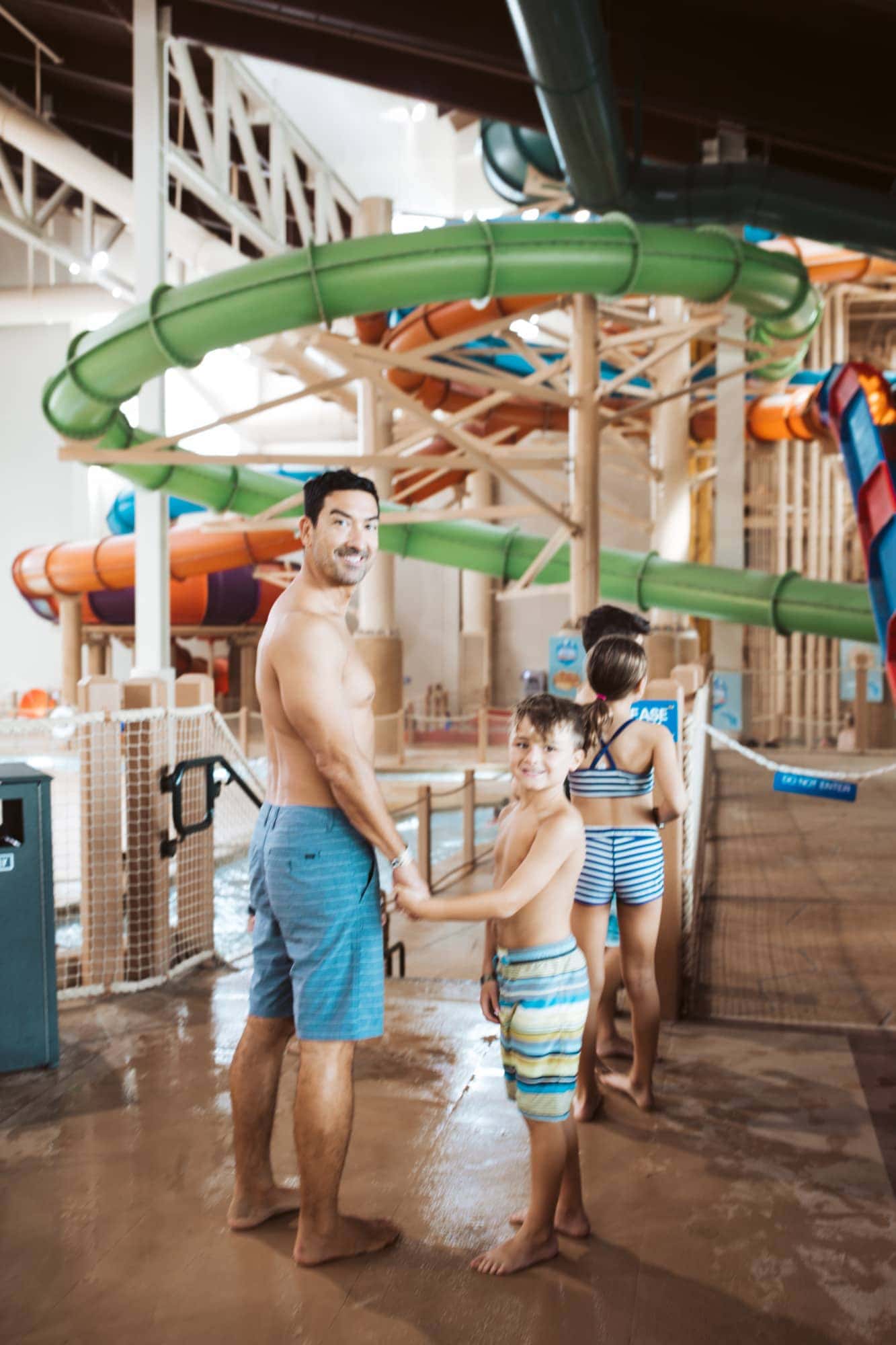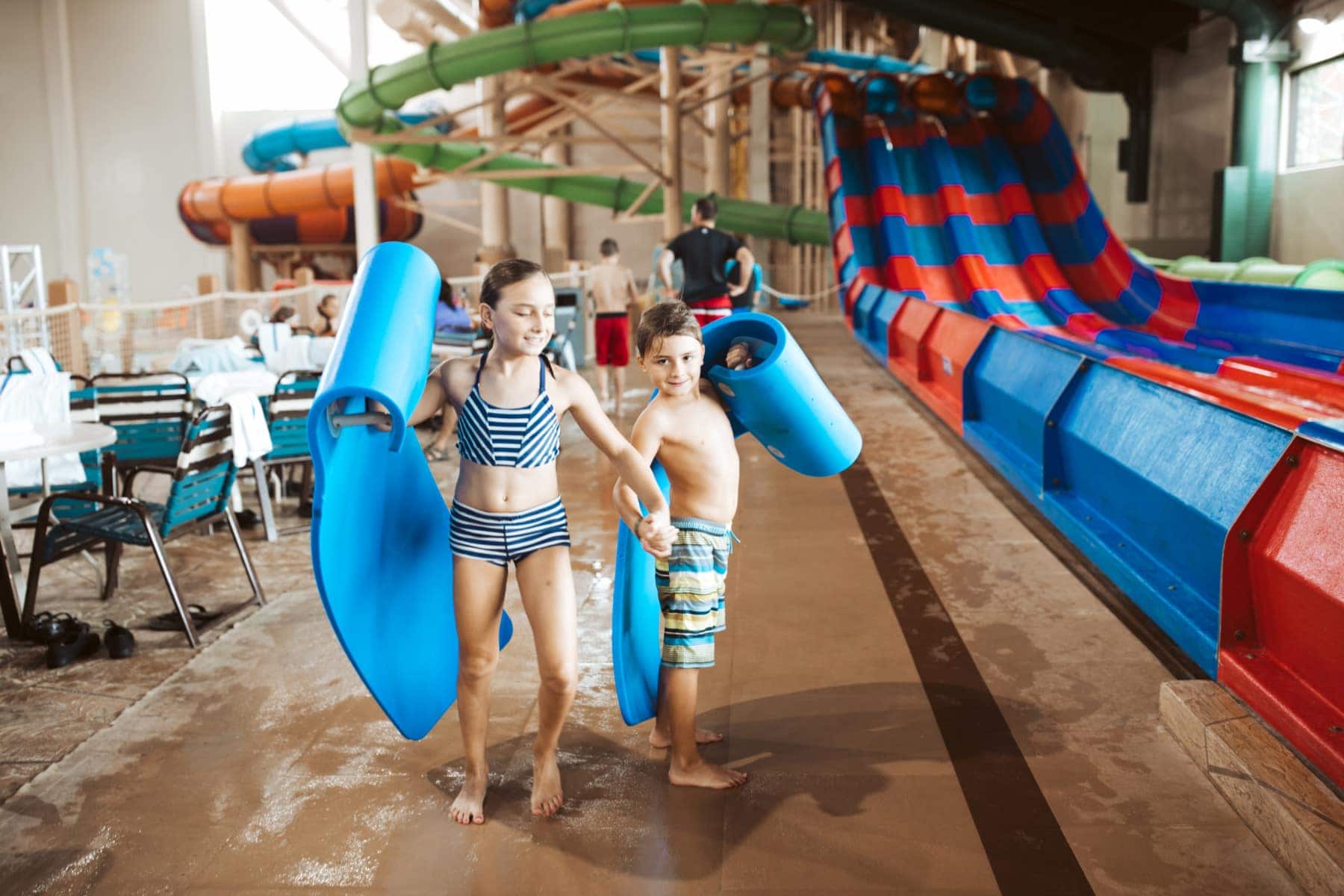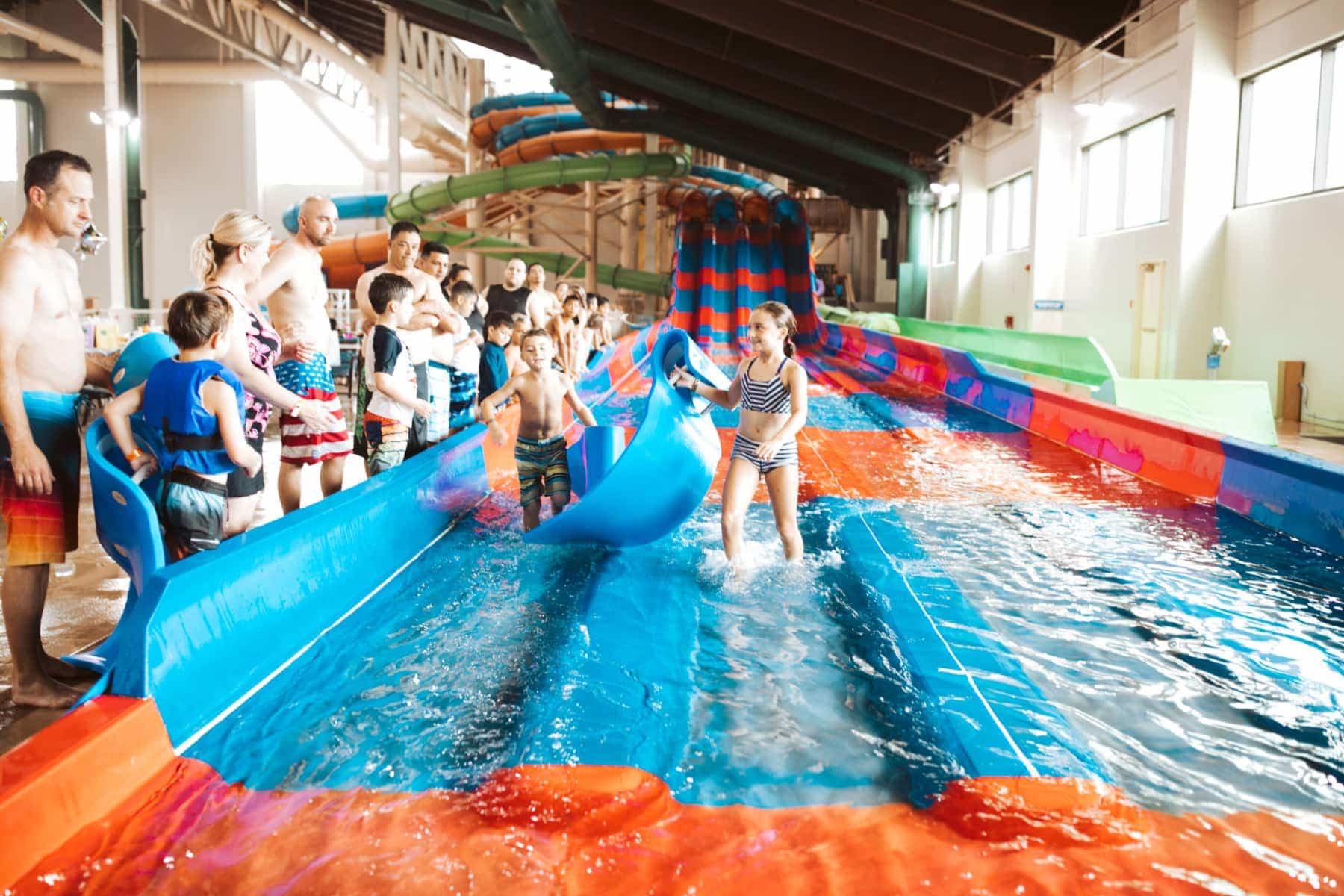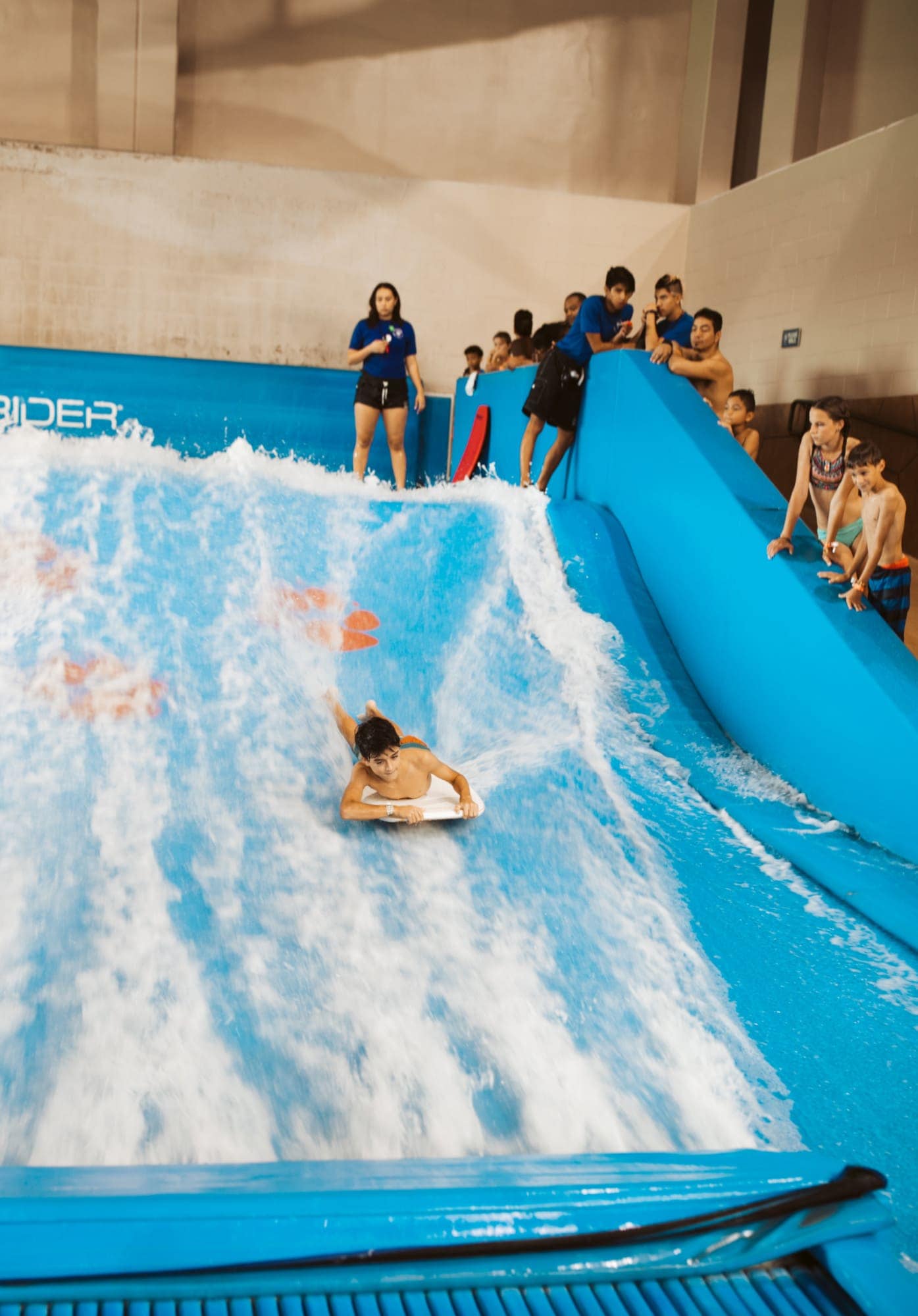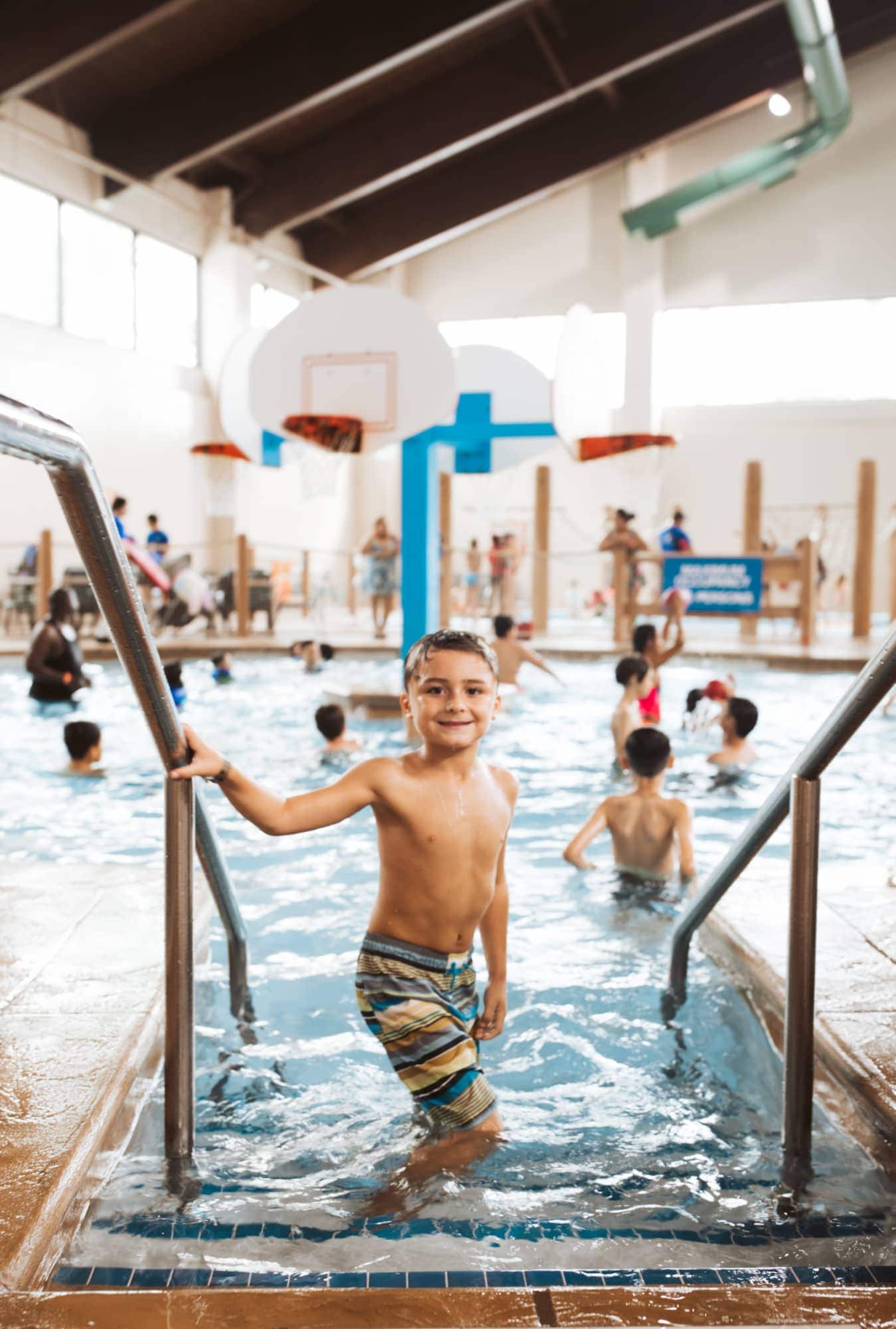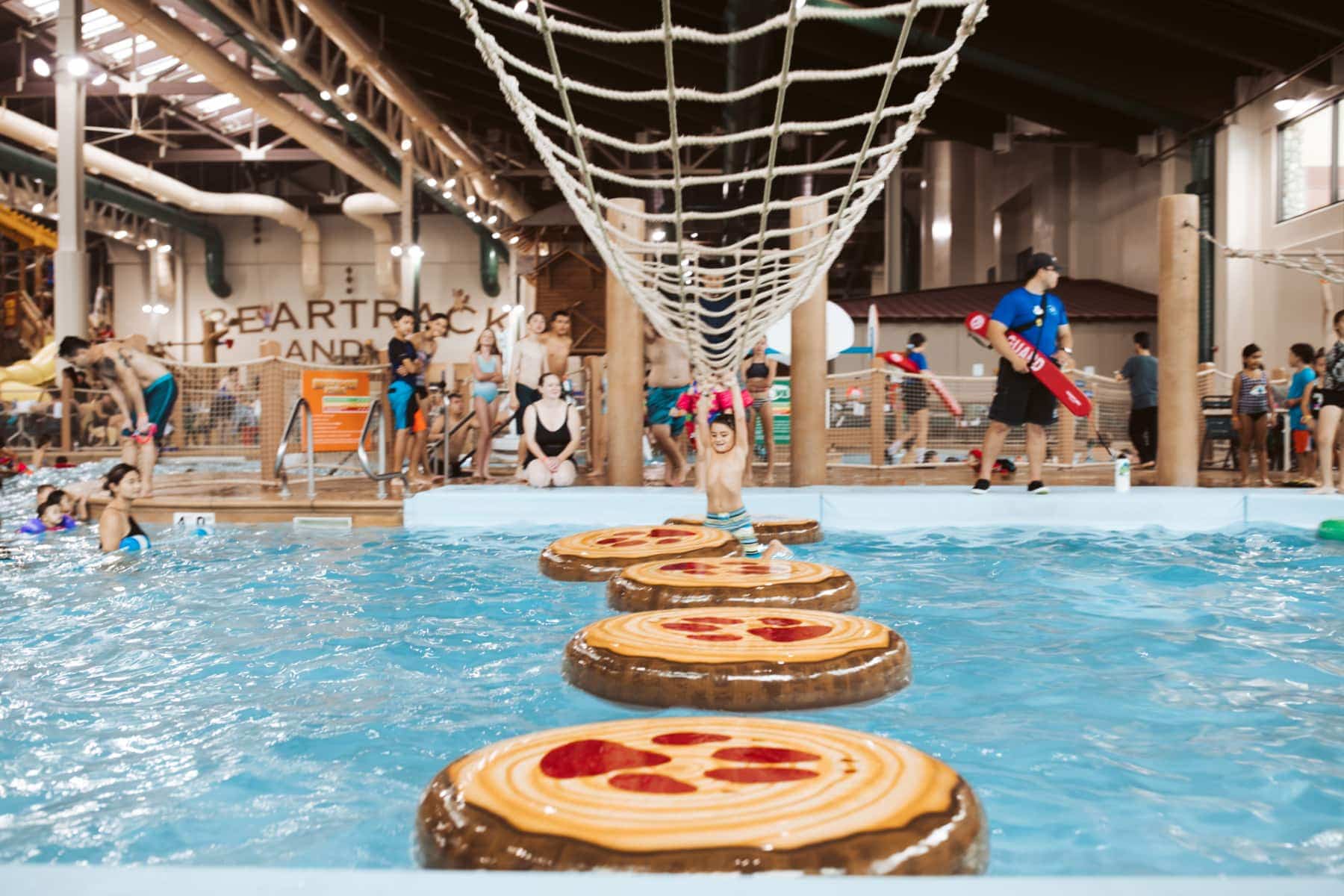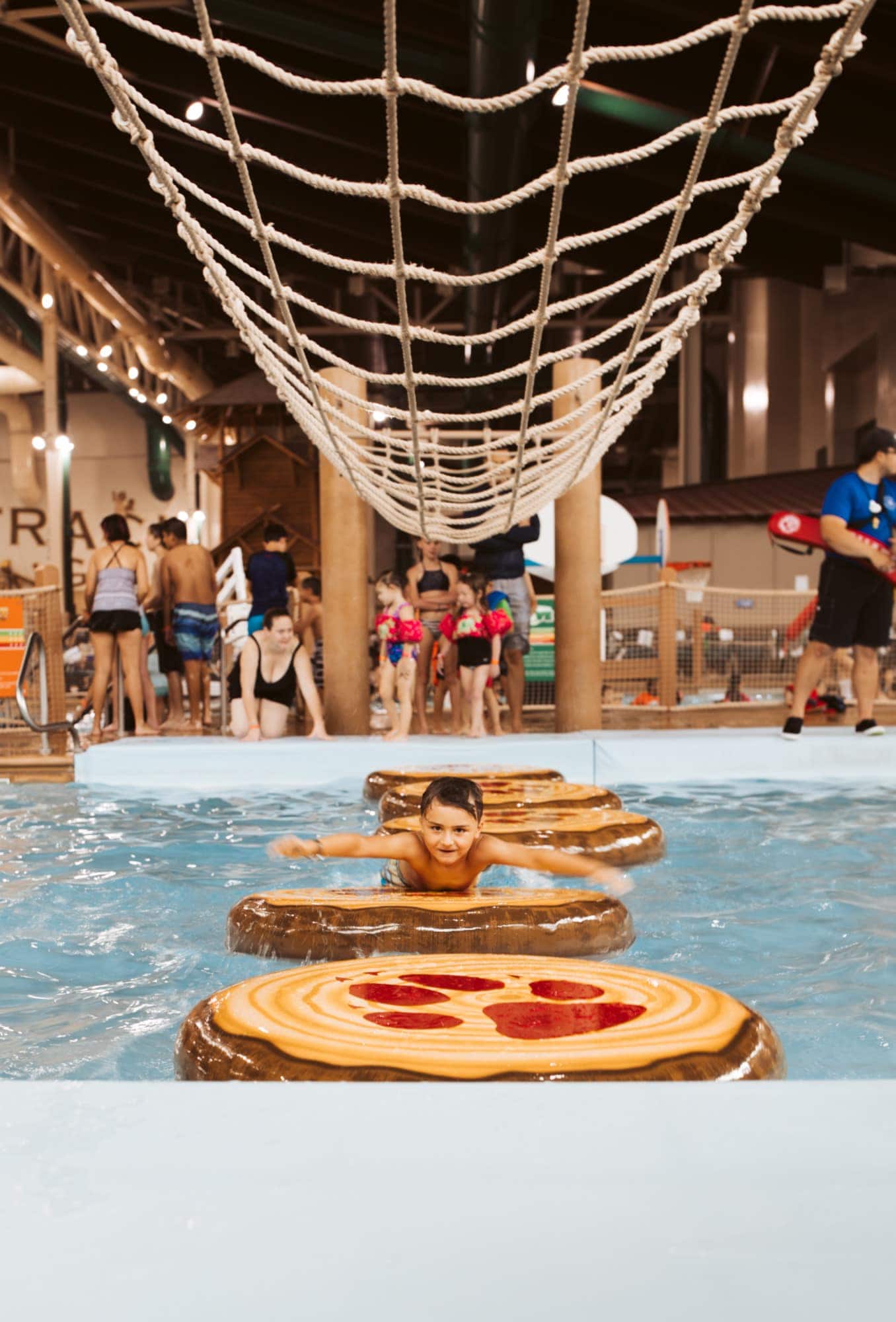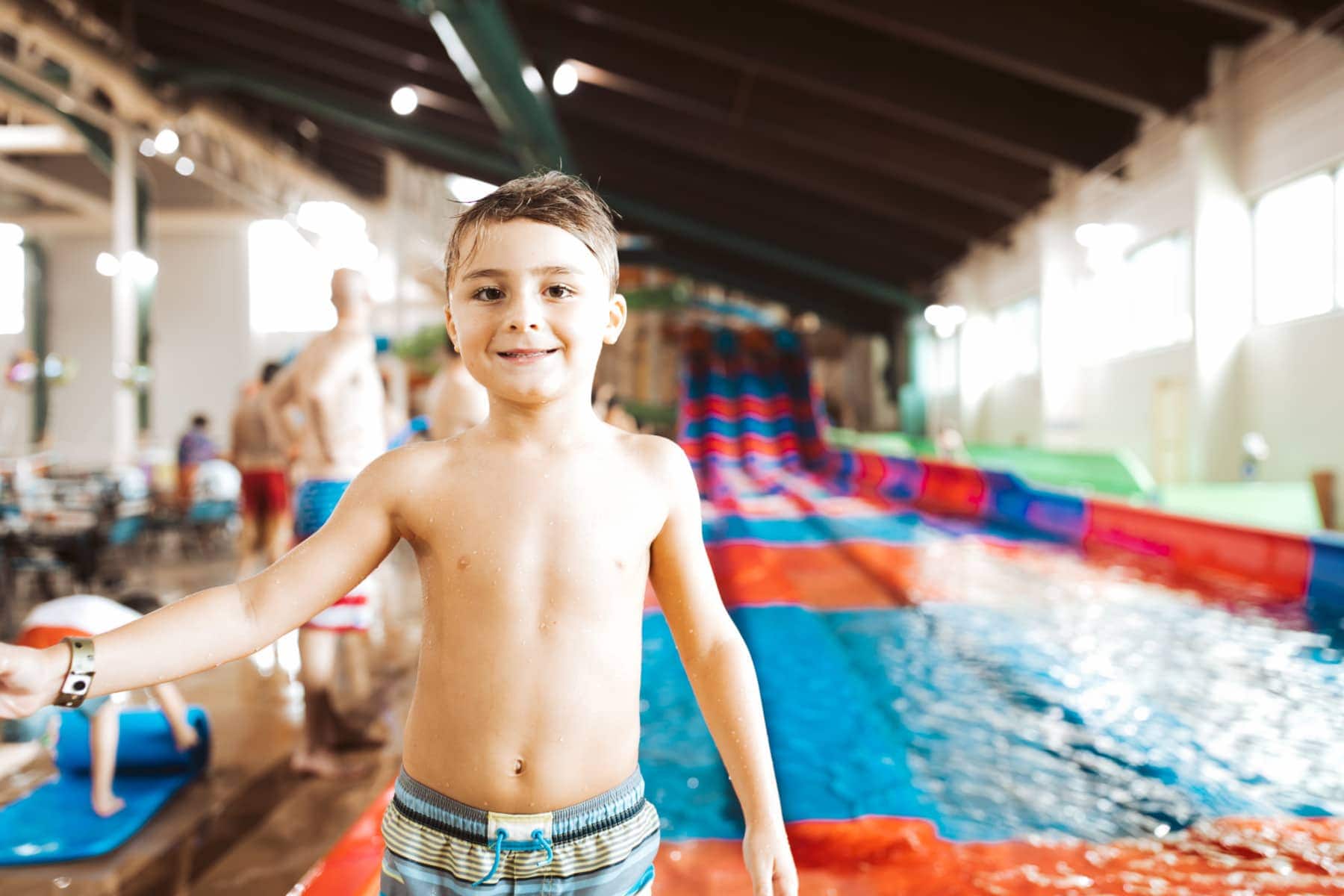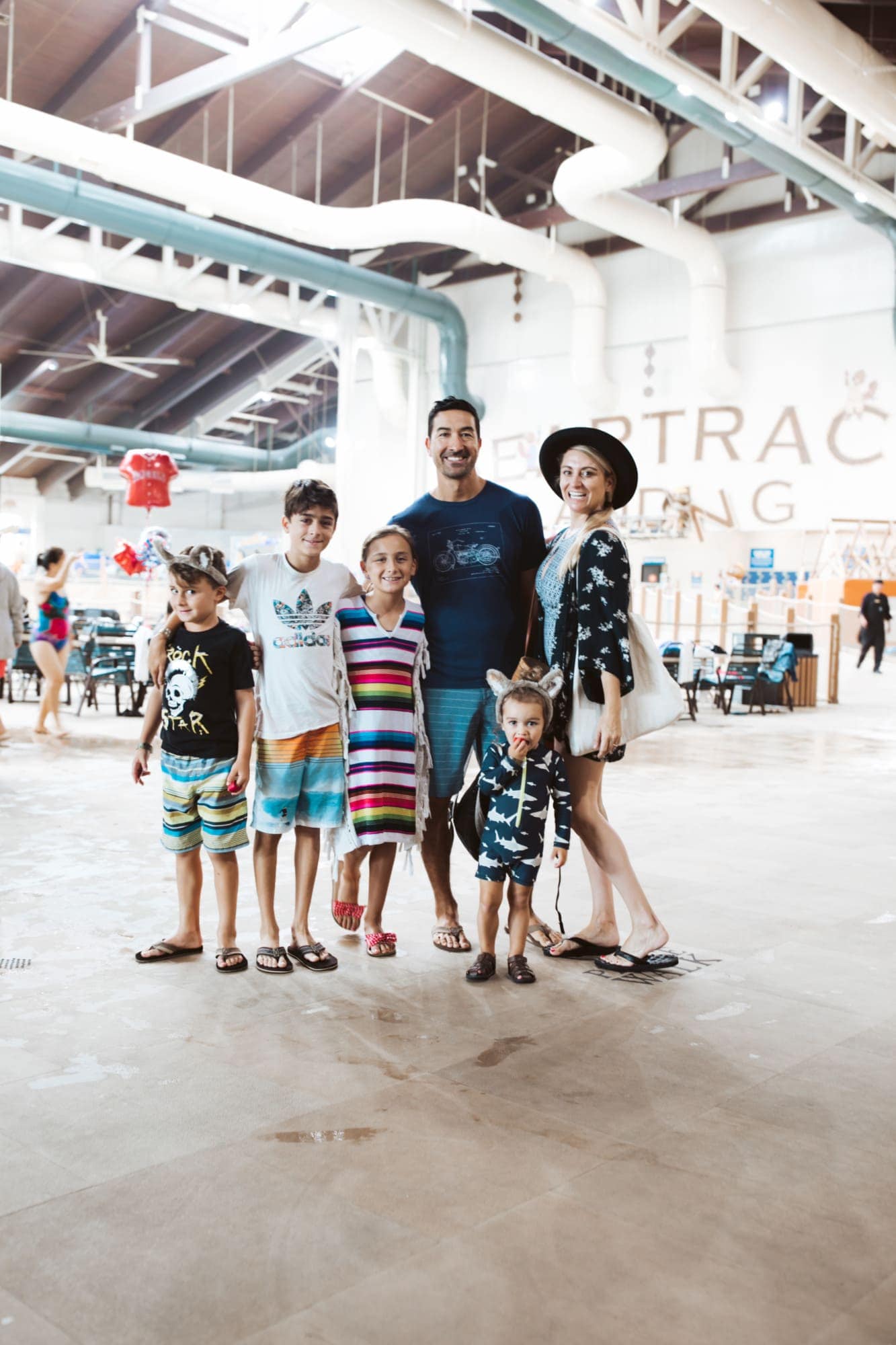 For younger children, there are lots of shallow pools for little ones to have fun with mini slides and water cannons. Great Wolf Lodge's number one priority is safety, and there are lifeguards everywhere you look who go through mandatory monthly training. Great Wolf Lodge prides itself in being awarded Platinum status for water safety two years in a row.
The indoor water park is kept at a perfect 84 degrees year round, which is why it's so ideal for a winter trip when you're missing summer, but if you prefer to be outdoors there are even more slides, pools, and water activities to enjoy when weather permits.
Tip: On your check-out day, you can still play in the waterpark all day. There are changing rooms and showers within the water park, so you don't need your hotel room to get ready to go home.
Wine Down Service
When the kids have finally fallen asleep after tiring themselves out, that's where the Wine Down Service comes in. Wine Down Service comes with four different options of wine including Chloe Prosecco, Cupcake Chardonnay, Concannon Cabernet Sauvignon, and Love Noir. You can pair your bottle of choice with treats like chocolate covered strawberries or a cheese platter. It's $35 per package and each pairing was carefully curated with the help of experts at The Wine Group. After all, what's a vacation without wine?
(If you haven't check out my podcast, be sure to so that HERE!)
Tip: They can text you when your delivery is outside your room so the kids don't get woken up by a loud knock on the door!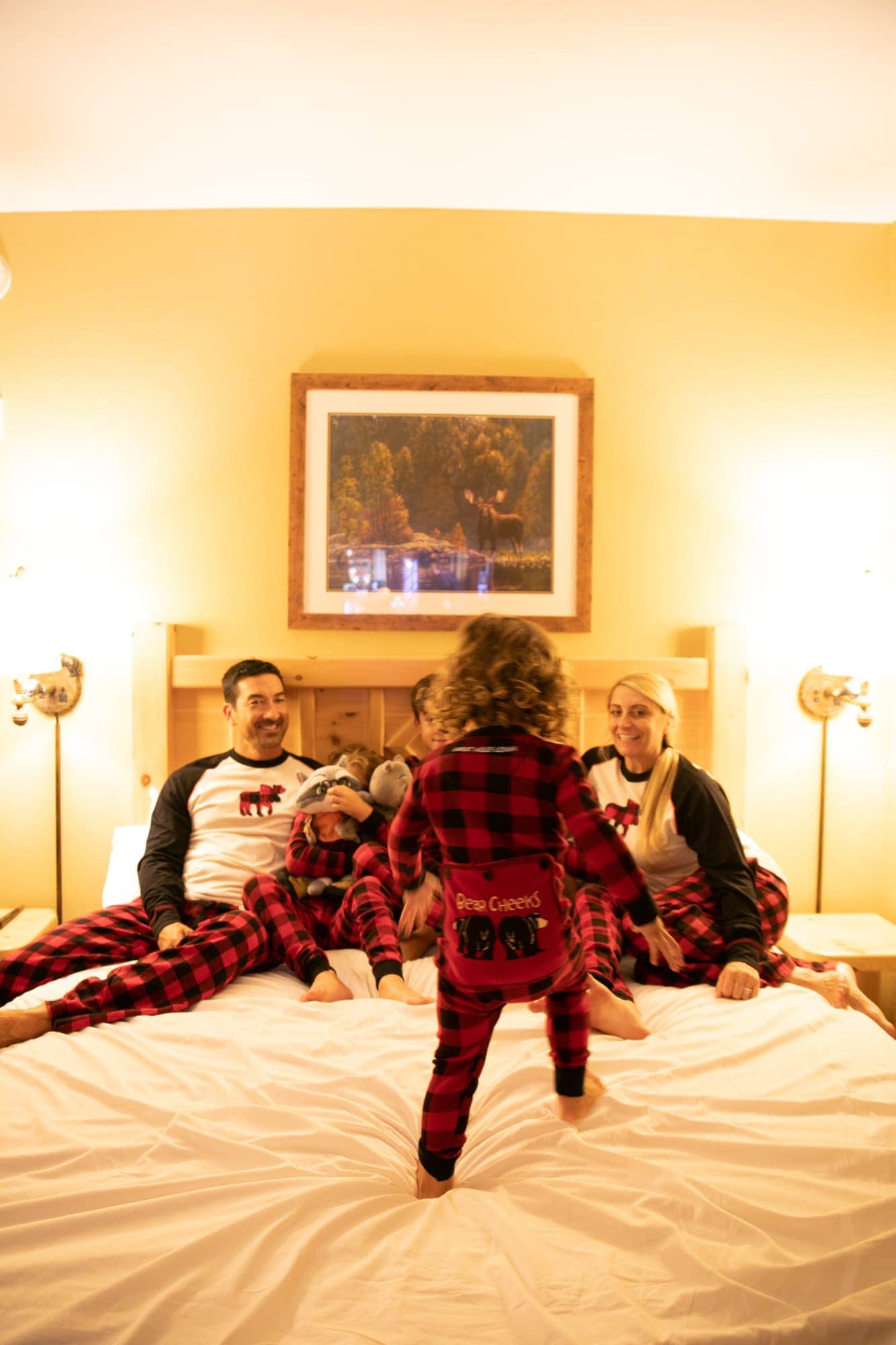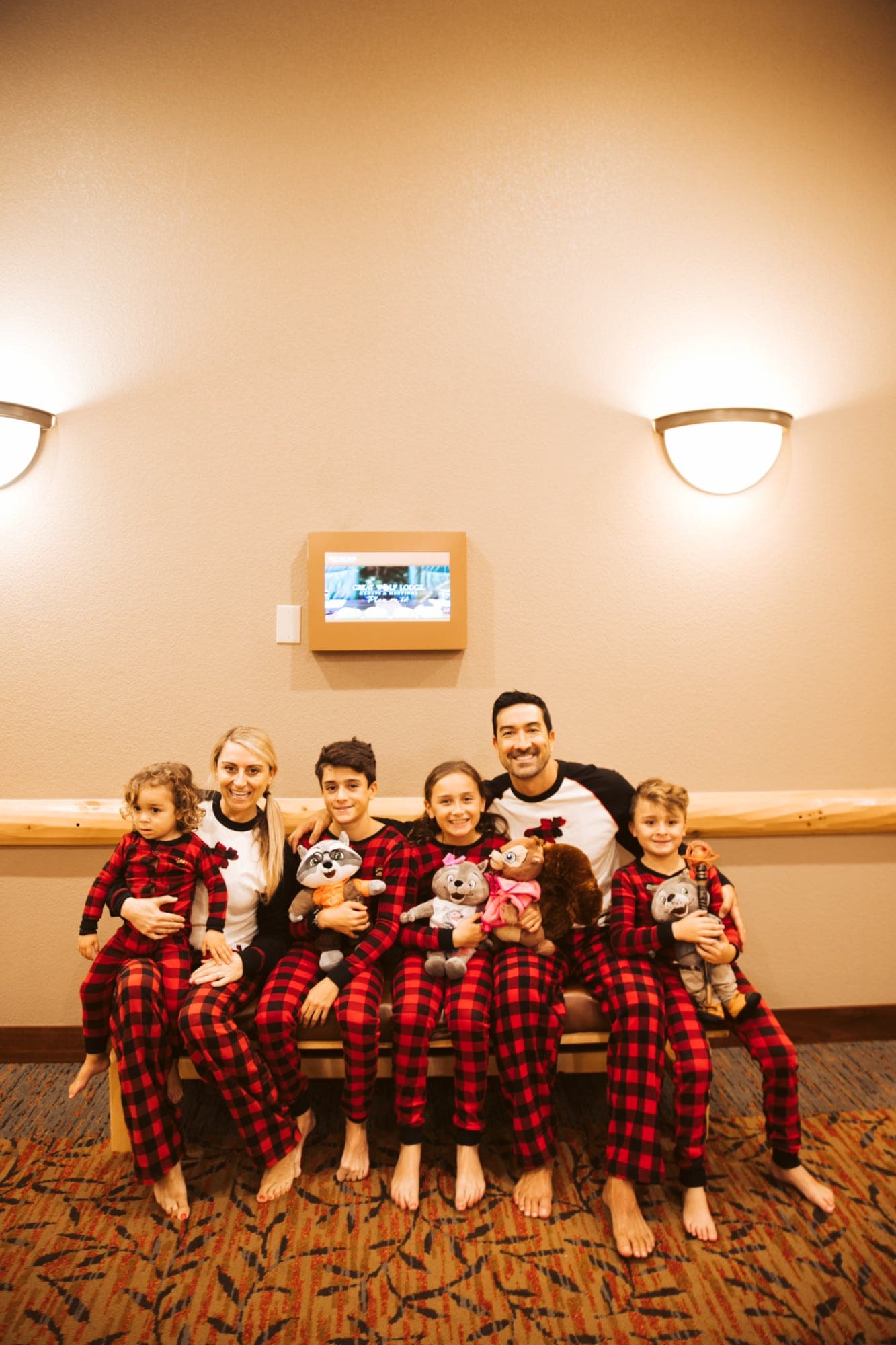 Perks of the Paw Pass
If you truly want to do it all, then the Paw Pass is the way to go. Paw Pass is a package deal so you can get the most bang for your buck and hit up all the activities Great Wolf Lodge has to offer. You save up to 35% by doing it this way. There are three different options so make sure to read each carefully to see what works best for your family.
Paw Pass allows you to get some fun souvenirs, like a leather bracelet with your name or goggles from the swim shop. You also get to fill up a 12oz cup of candy at the candy store. I'm usually the mom who spends the whole trip saying "We'll go to the candy store later!" and avoid it entirely, but it actually was a lot of fun filling up our cups with various sweets. The bigger attractions of the Paw Pass are MagiQuest and the Creation Station.
With MagiQuest your kids get a cool magic wand and can use it to activate various objects throughout the resort as part of a series of quests for a scavenger hunt type of adventure. You can play all day if you want or for only a half hour, but it works during your entire stay and there are plenty of quests to complete.
Creation Station is similar to Build-A-Bear where your kids can make their own cuddly creature to take home and cherish forever. You get to pick the outfits and accessories, and it comes with a drawstring backpack so you can carry your new friend throughout the whole vacation.
Tip: We have four kids and don't love the idea of paying for four Paw Passes (or pup and wolf passes) so we only bought two and split the benefits amongst everyone. It can be tricky, but it definitely works as many activities can be shared. For example, the entire family can play MagiQuest with one wand by taking turns.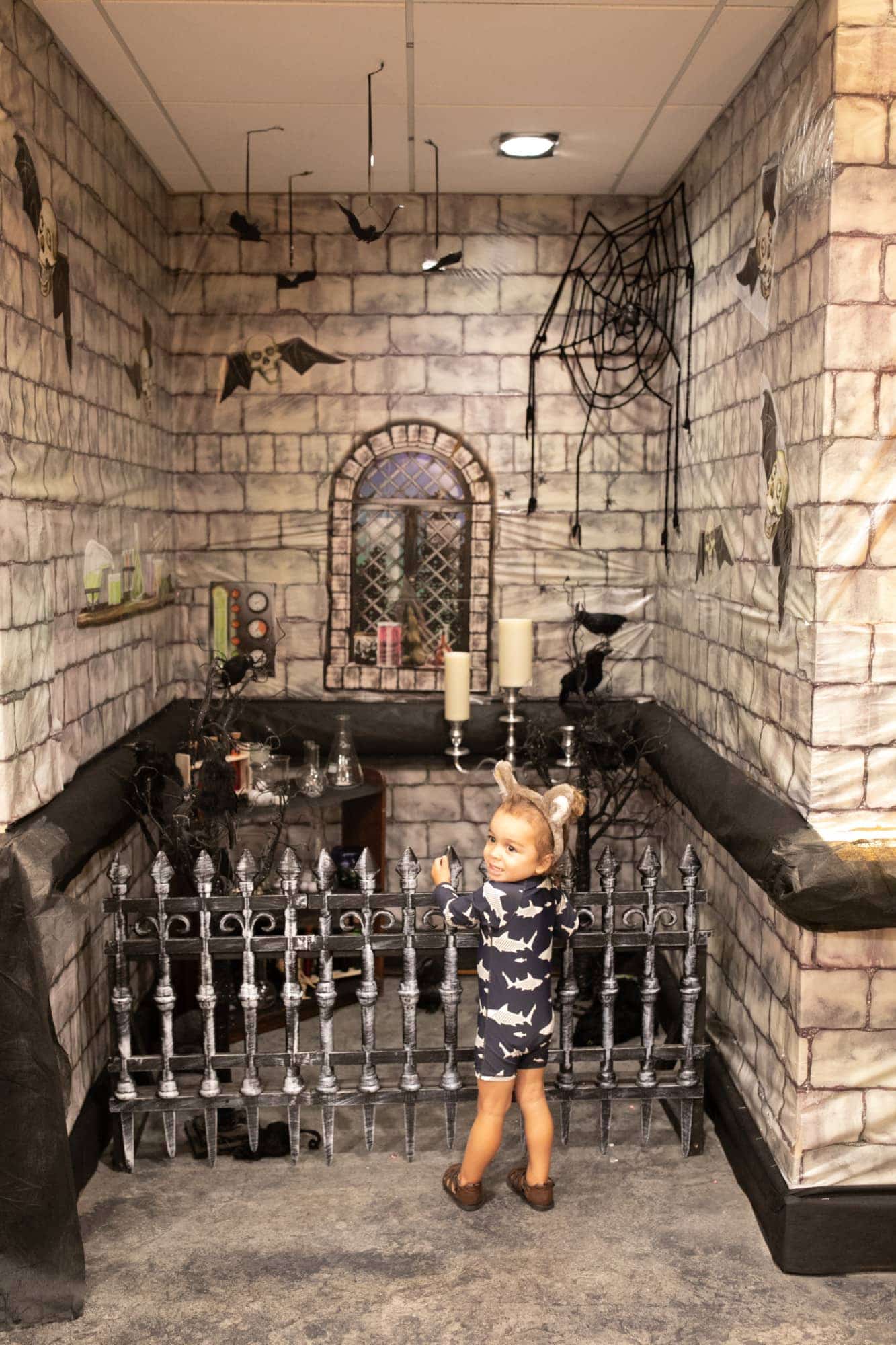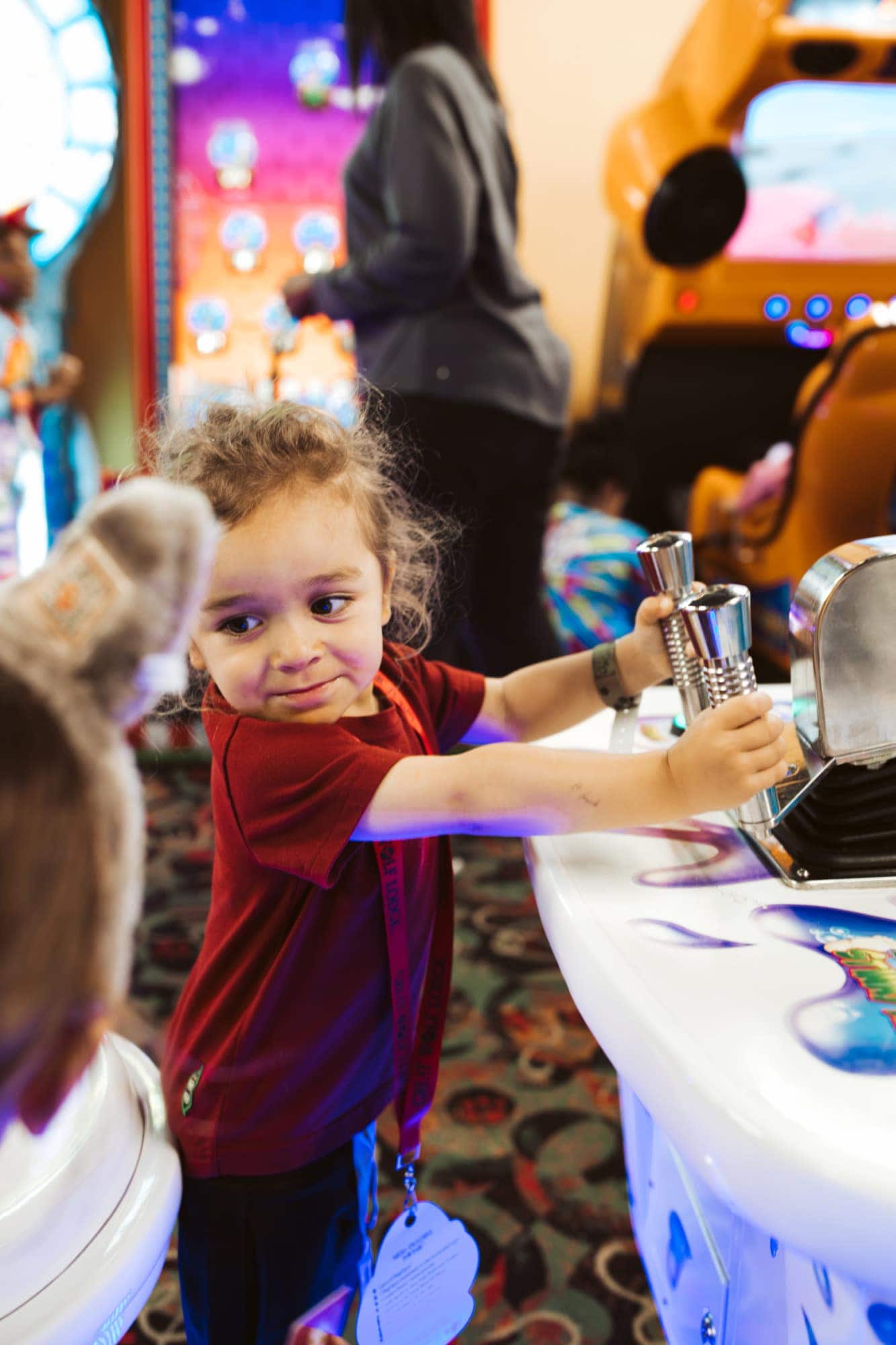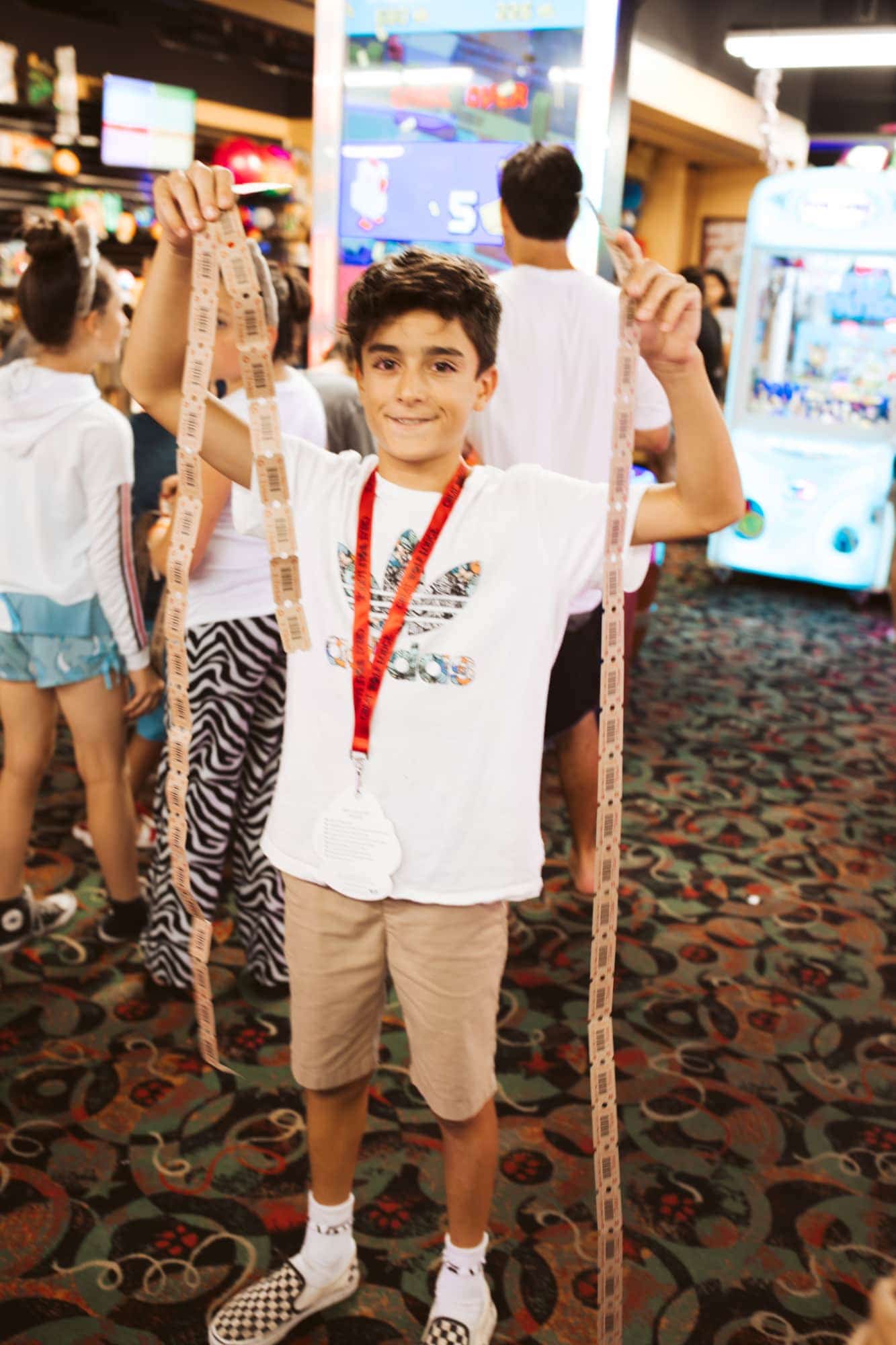 The Food
Great Wolf Lodge's food is actually divine! Executive Chef Hany Ali does a phenomenal job. He's been cooking since before he was 14 and has traveled all over the world exposing his palate to different cuisines. Most of his career was spent cooking at The Four Seasons! GWL is also incredible at accommodating allergies if you ask, and they are totally nut free.
The Lodge Wood Fired Grill is the main restaurant and there's something on the menu for everyone there. They have lots of delicious kid-friendly foods like mac n cheese, fried chicken, and burgers. The "shareables" were our favorite part, they have the most delicious Mediterranean Hummus, potstickers, quesadillas, and wings. We usually do family style anywhere we go to save money since there's six of us and ordering individual entrees can add up quickly.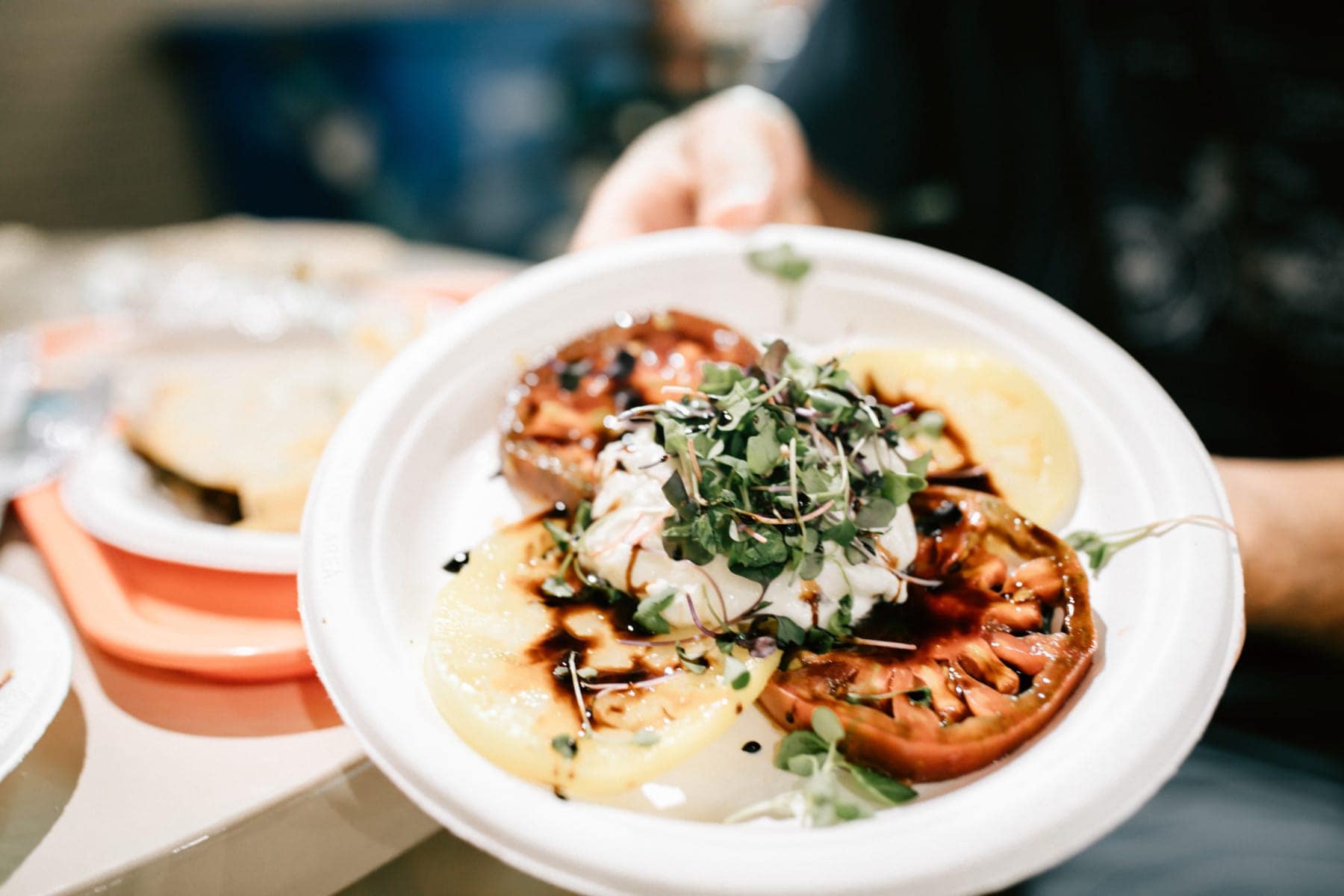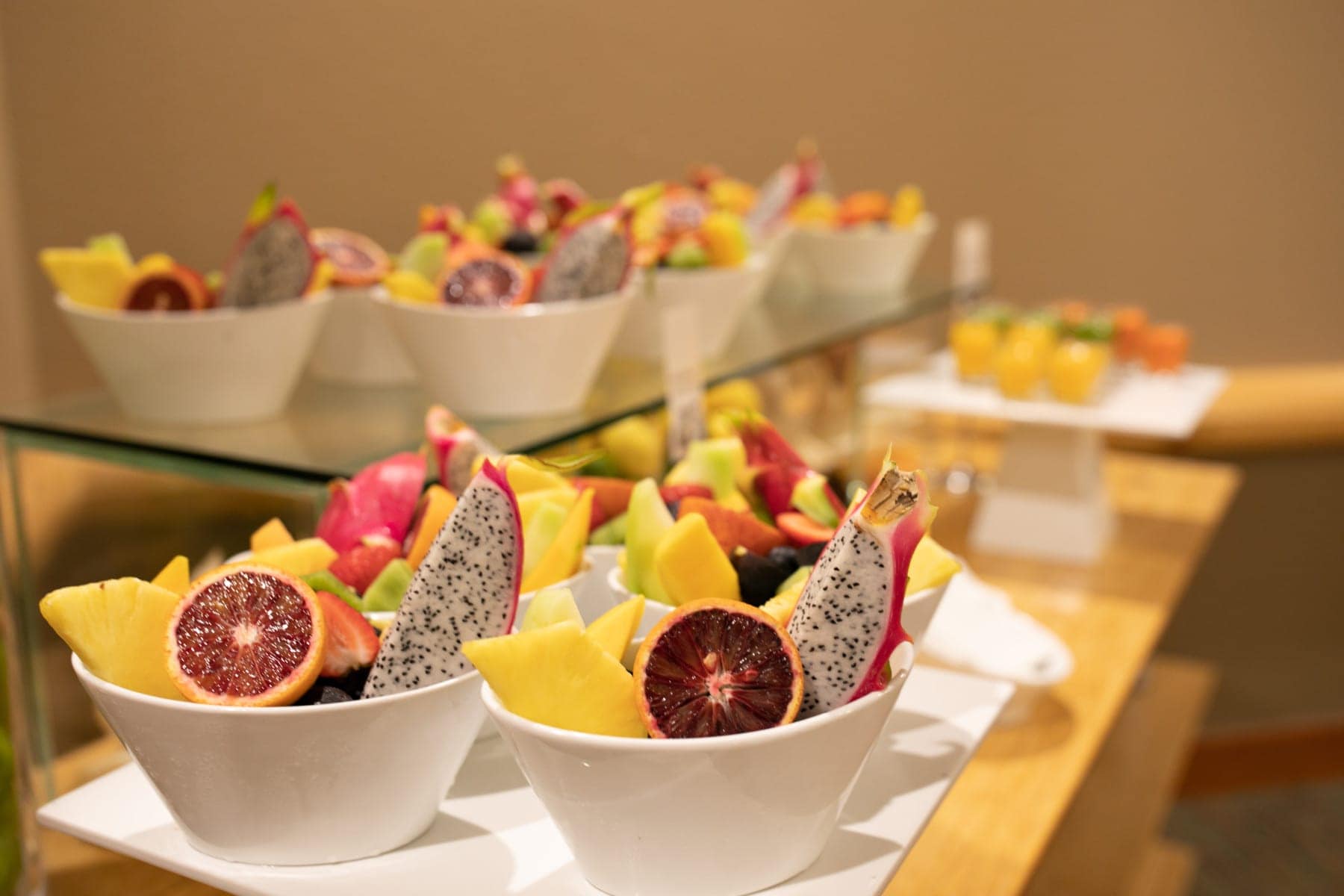 There's a character breakfast you won't want to miss, it really makes the trip more special. Great Wolf Lodge also has faster and more casual options to take up to your room like pizza and salads. There's yummy poolside food at the indoor and outdoor water parks as well. Be warned, the Dunkin Donuts is always crowded in the mornings, especially on the weekend.
Tip: Ordering pizza from Hungry As A Wolf is definitely the way to go after an exhausting day at the park with a big family. The prices pretty much compare to any pizzeria and you'll get to skip the dinner lines.
The Rooms
We stayed in a Two Bedroom Royal Wolf Suite which I highly recommend if you're a big family. It sleeps up to six with one king bed and two queen beds. However, I hear the themed rooms definitely live up to the hype!
Many of the themed suites have bunk beds and fun cabin decor for the kids to interact with. The kids always get excited about the bunk beds, and having them in their own room means more privacy and quiet time for mom and dad. A lot of the rooms even have MagiQuest wand activated features which add a fun touch.
Tip: If you have younger kids that require nap time, the themed rooms have dark areas separate from the rest of the suite for kids to sleep during the daytime.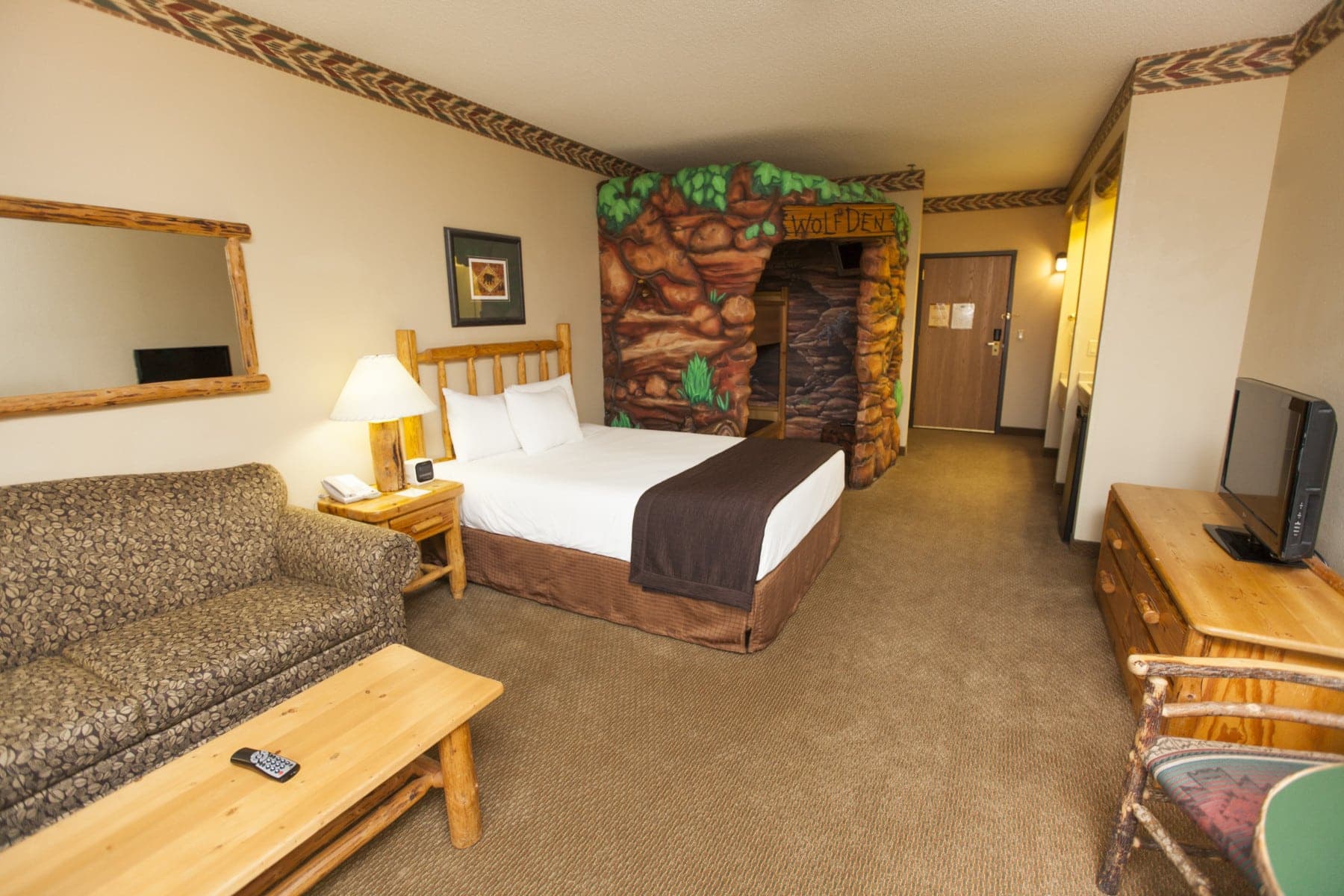 Snowland
Great Wolf Lodge transforms into a beautiful winter wonderland during the holiday season. The whole resort undergoes a magical makeover with Christmas trees, snow, and twinkly lights everywhere.
The undeniable focal point during Snowland is the giant life-size gingerbread house in the lobby. Yes, like seriously a gingerbread house that you can walk inside of. Culinary chefs spend weeks crafting a beautifully decorated edible cottage out of 550 pounds of gingerbread, big enough for your family to sit inside and enjoy a meal. You can book breakfast, lunch, or dinner in advance and all proceeds go to the Ronald Mcdonald House Charity.
During Snowland, many of Great Wolf Lodge's regular activities get a festive touch, and even Santa visits regularly during the holiday season. For Anaheim it's November 24 through January 4, 2019 but dates may vary.
Tip: Have your kids write a letter to Santa himself and drop them in the North Pole Express Mailbox in the lobby, they will actually get a response!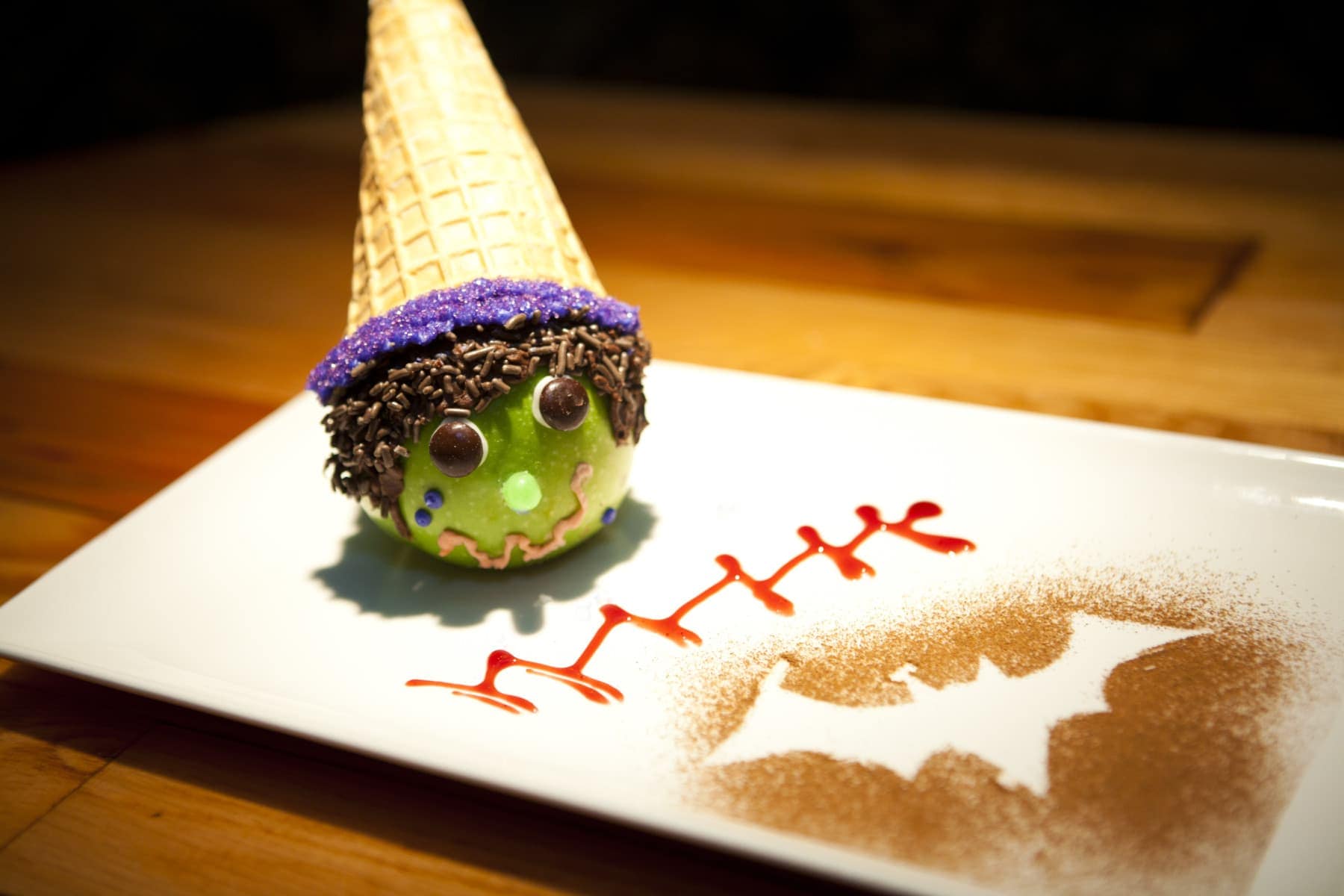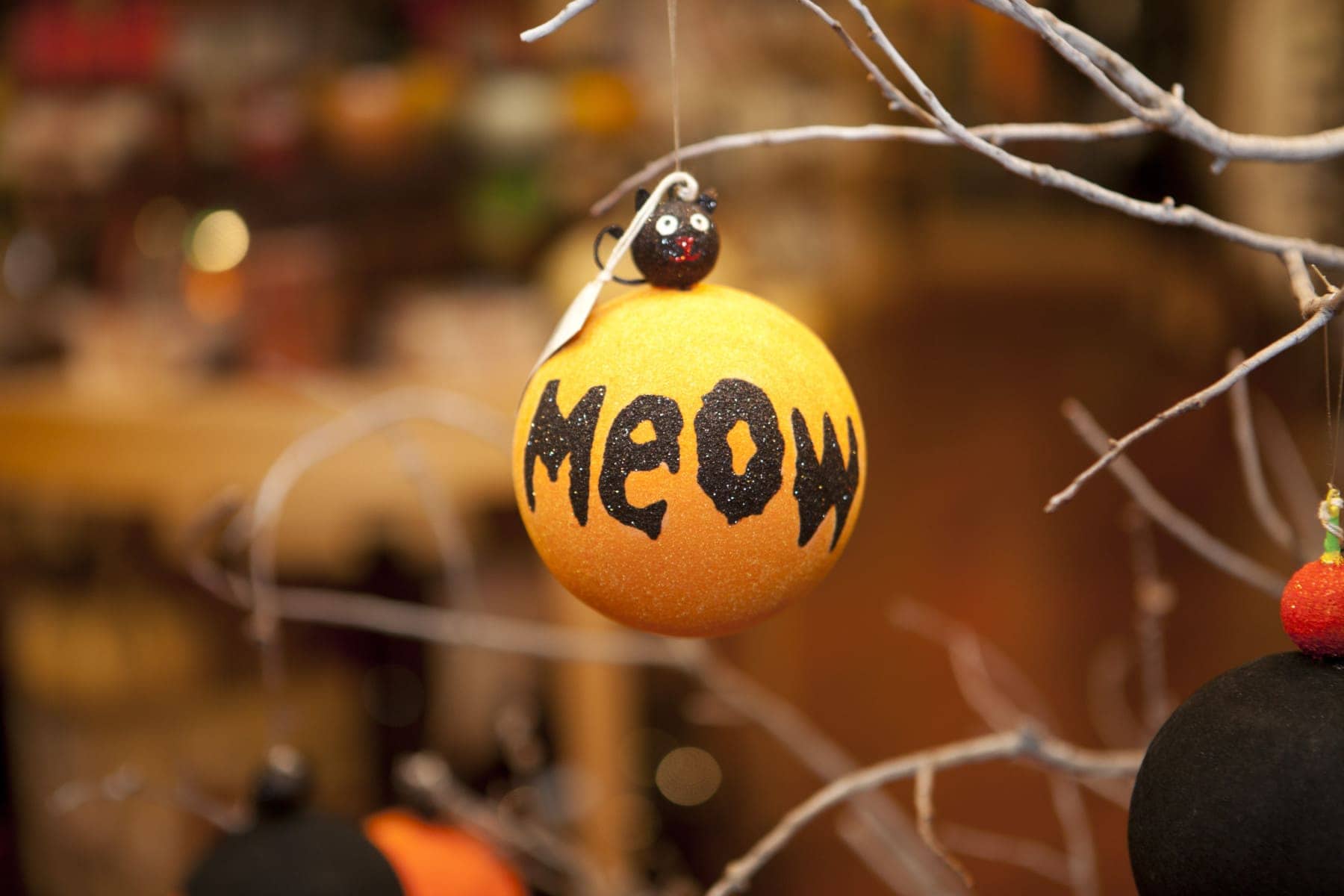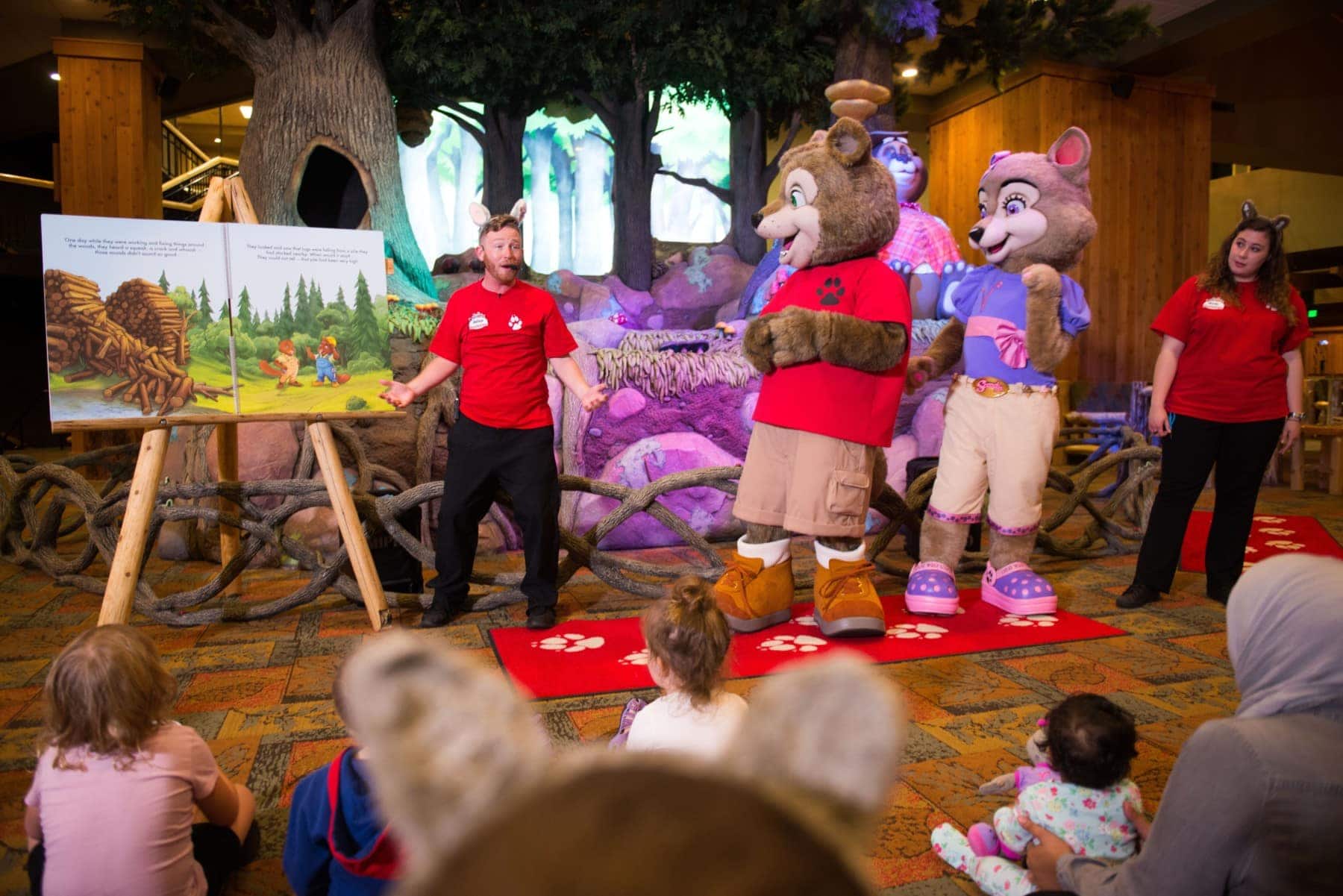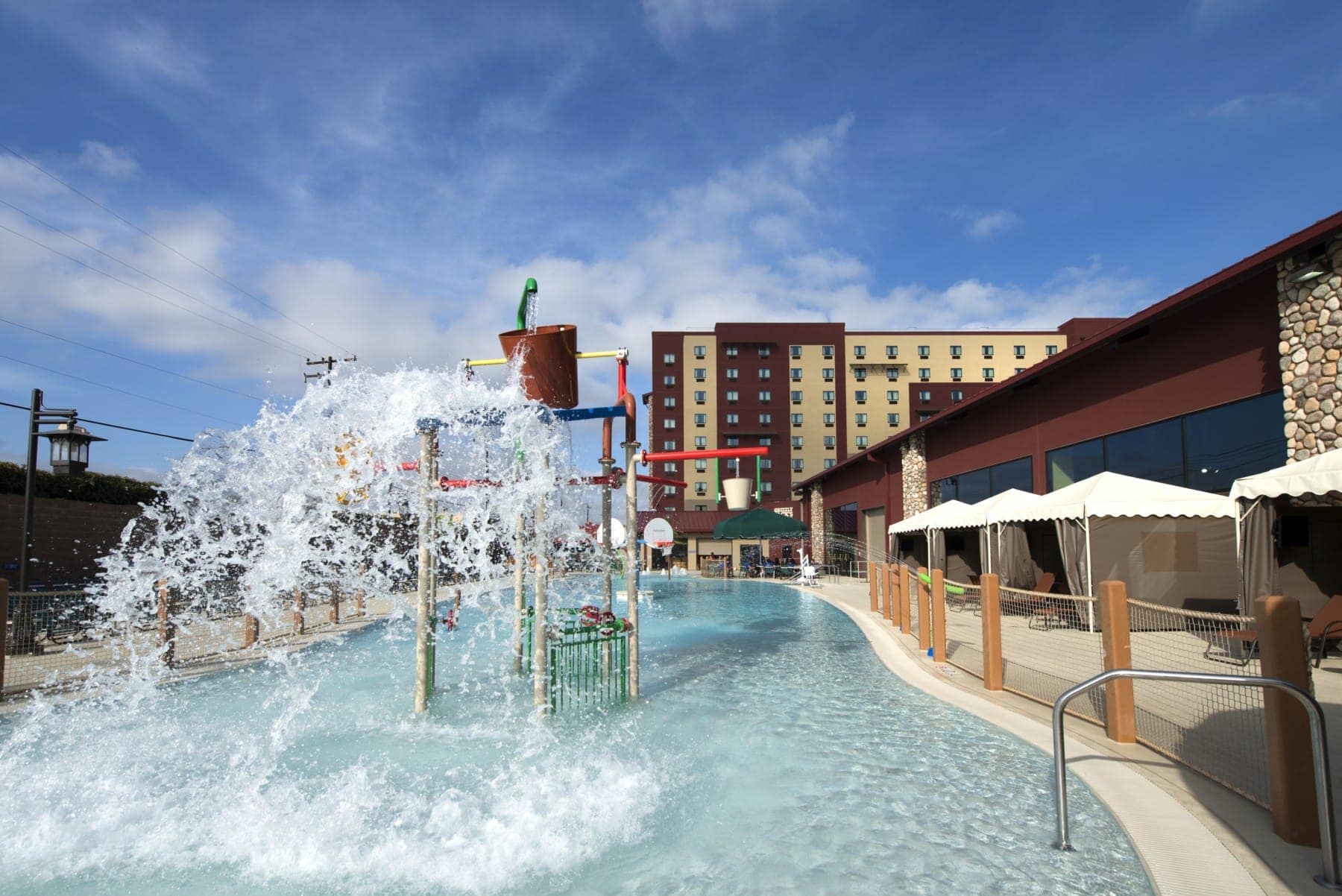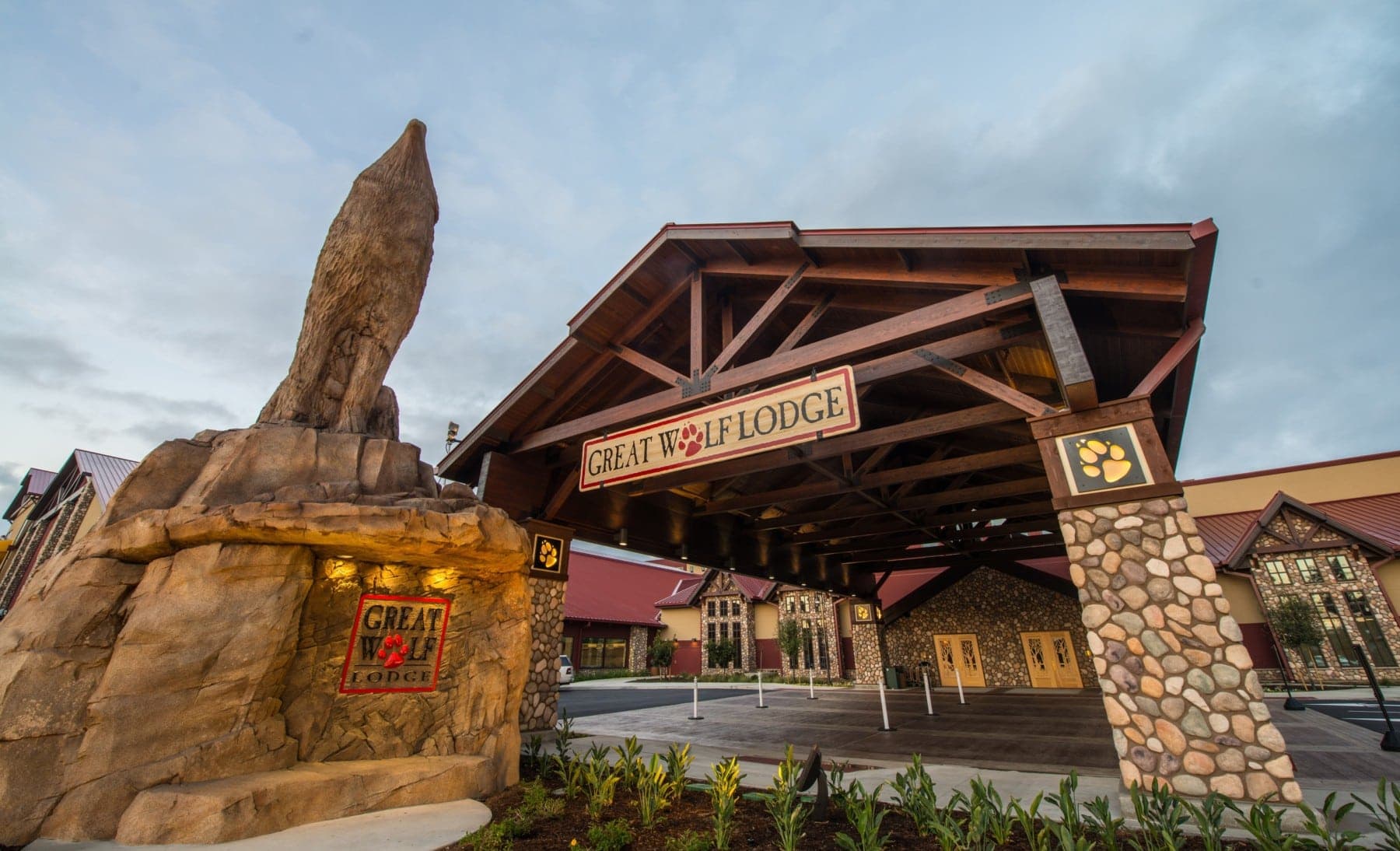 The Schaffers will definitely be returning to Great Wolf Lodge again very soon. We had an absolute blast from start to finish! If you and your family are looking for a convenient, easy, one-stop-shop vacation that doesn't require passports, look no further. The kids haven't stopped talking about the inside jokes we made on this trip and are begging me to go back next year, and I definitely don't mind!
Check out www.greatwolf.com to see where your nearest GWL location is and book the trip you won't stop talking about!
Tips for Parenting In Style...
Never boring, always awesome. Keep up to date with the latest from City Girl Gone Mom.