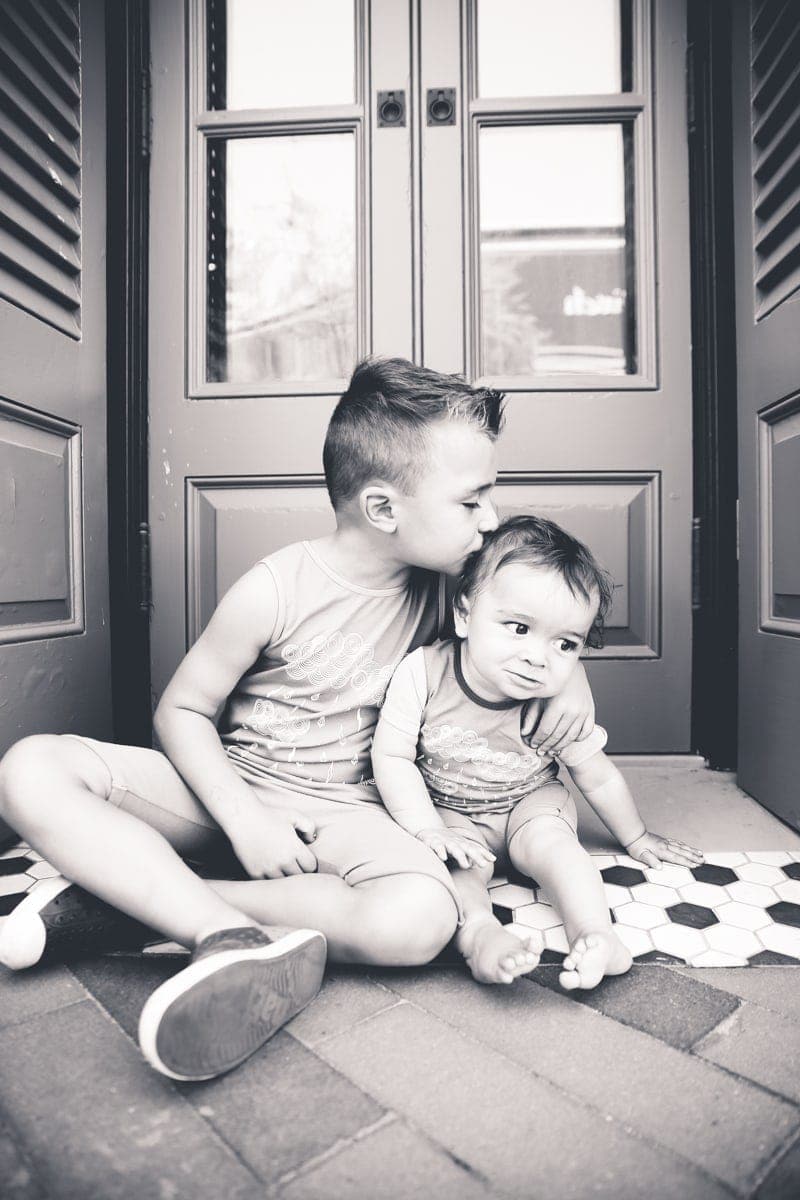 This Post is Sponsored!  Thank You For Sponsoring CityGirlGoneMom!
Pre-kids… actually pre-husband, I was quite the avid concert-goer.  As a twenty-something I remember anxiously waiting to see what the summer line-up would entail.  Would I be "Living On A Prayer" with Bon Jovi, or would I be in a "New York State of Mind" with Billy?  Either way, I was ready to be one with the crowd and let the music elevate not just my spirit, but everyone's.  There is something about a concert that resonates with me, whether the crazed fans or the sounds from the encore, its my happy place.  From Madison Square Garden, to Jones Beach, my front row tickets were always plentiful.  I literally would spend every penny I had on my favorite shows.  I always bought two tickets, knowing I would find another music fanatic to join me in getting my concert fix.
This love of music started with my mom who had me on her shoulders at a Bob Segar concert when I was only two years old.  I was told I was put on stage and he actually sat me at his piano.  No. there is no photo, (where were you iPhone when we needed you?) but its a story I was told about for years. My mother too developed a love of music and her tales of Woodstock would have you spinning, from hitch hiking to rolling in the mud, but that's definitely another blog post. I am so grateful I was exposed to music early on and never once woke up to a TV, but more so to John Lennon, Led Zeppelin and The Rolling Stones.  Now that I am a mom to quite the mod squad I too want music to fill their air so they too can enjoy dancing to the beat.
I couldn't think of a better way to set the stage for my little ones than with our favorite two-man band, Hullabaloo.  Before they performed for their mini spectators, I paused and thought about my own childhood with music.  Sometimes in this crazy life you see your life come full circle.  With every move they made, I relished in watching them shine at their first concert experience at The Westfield UTC Mall .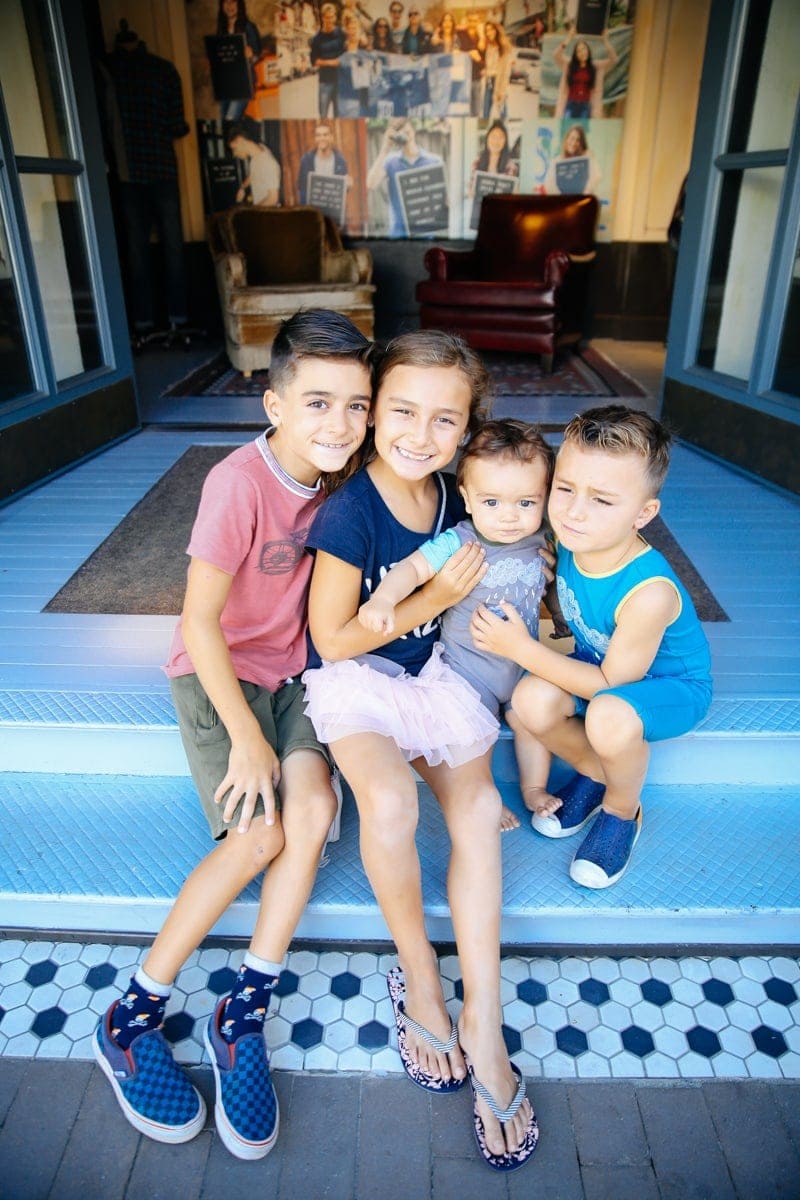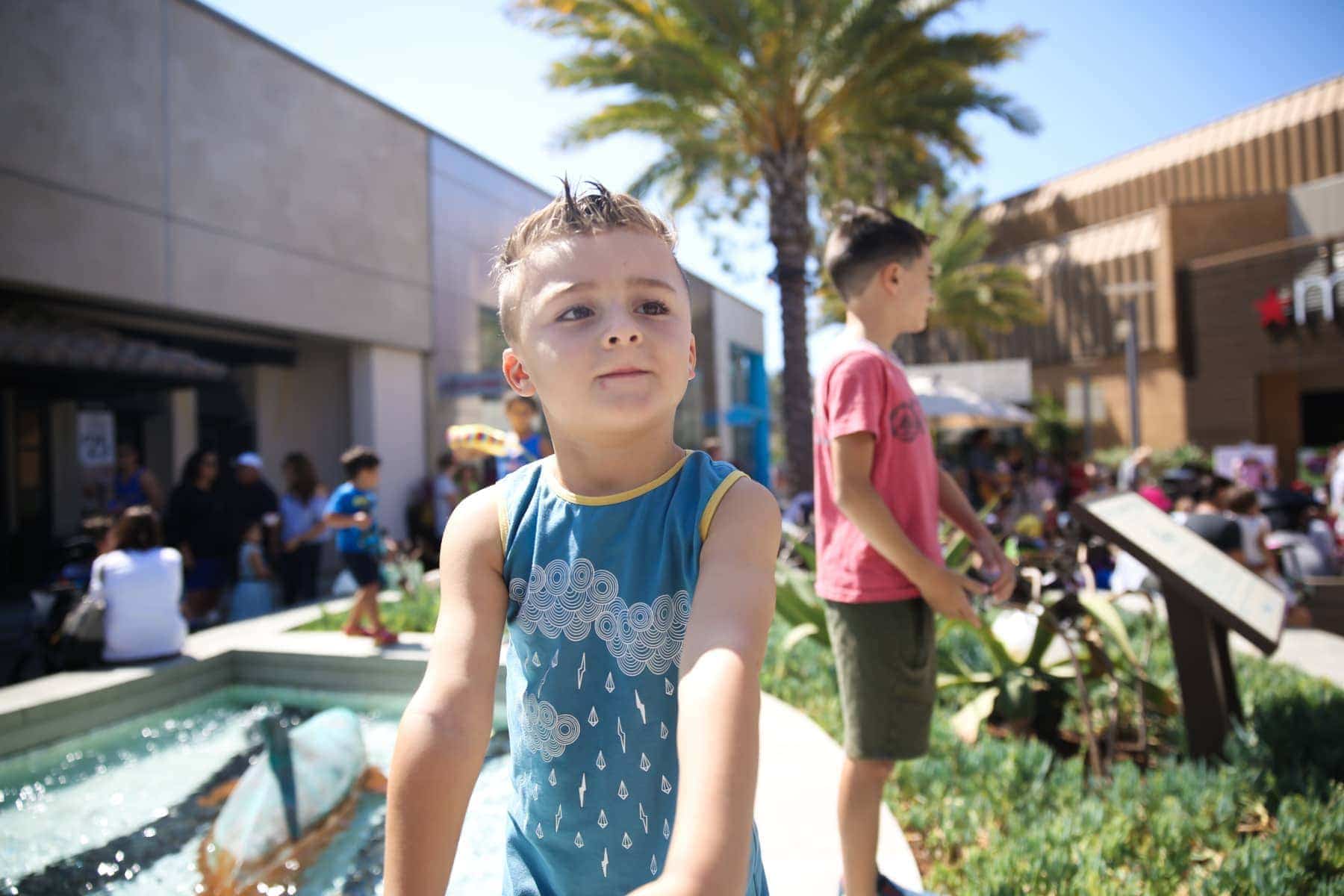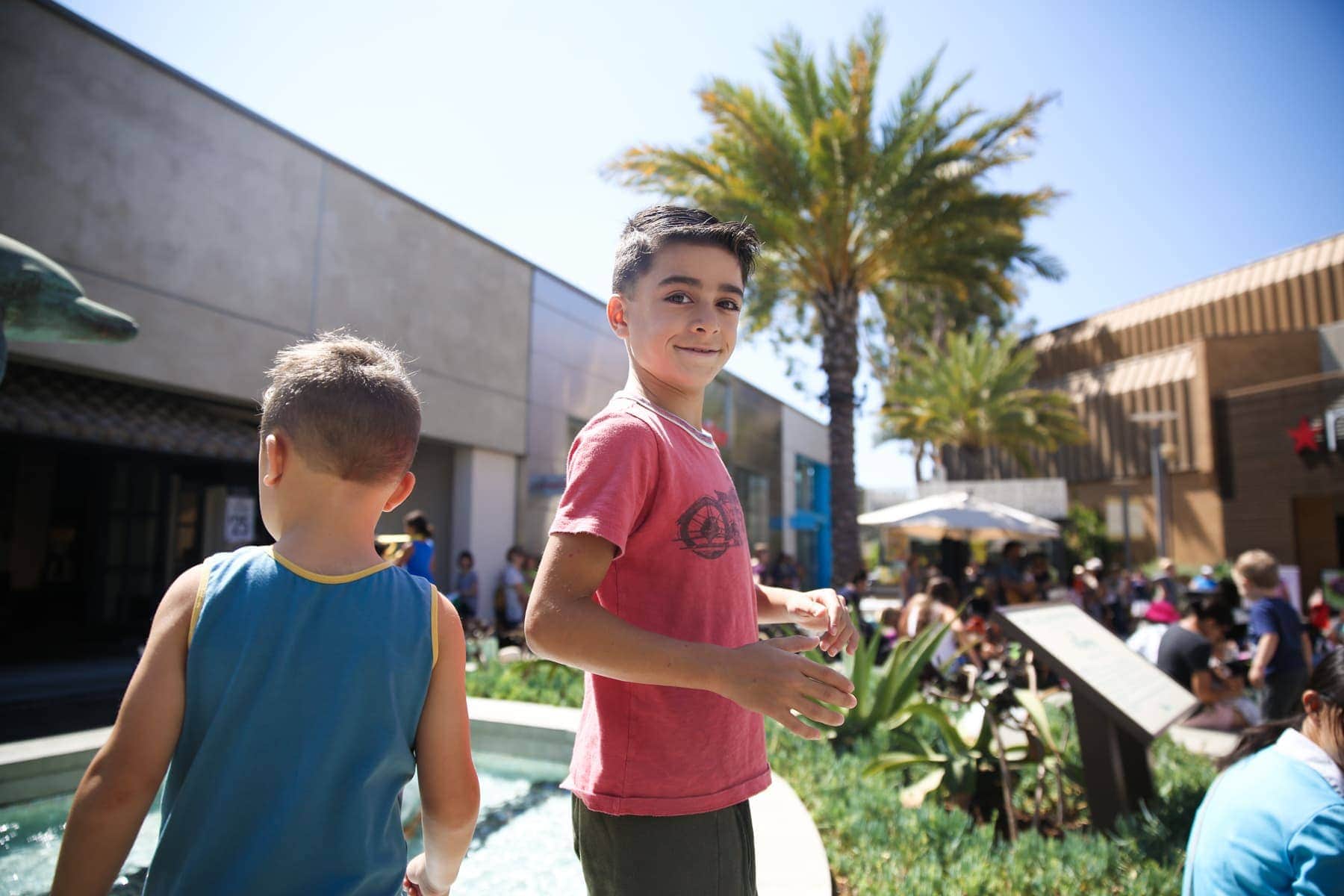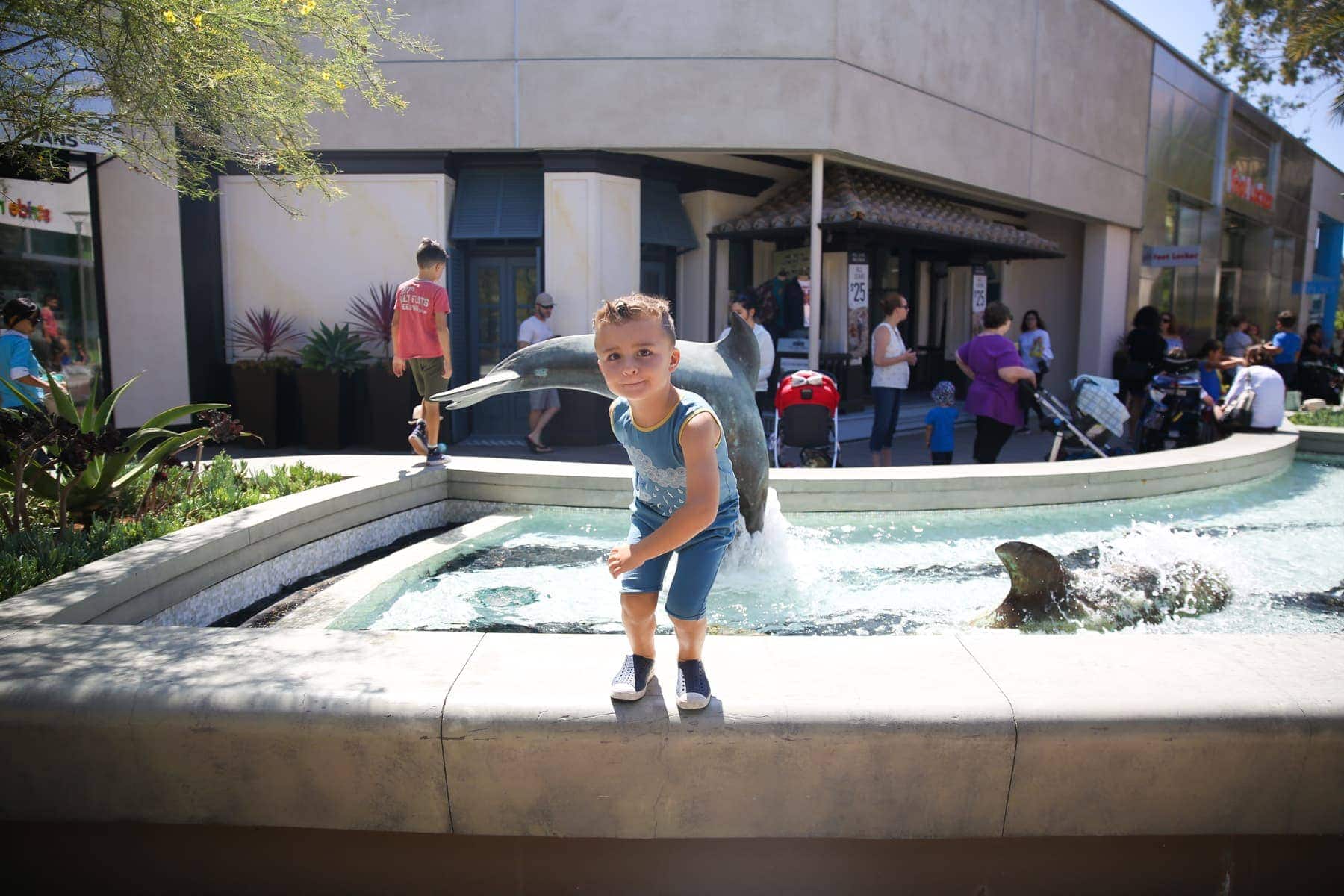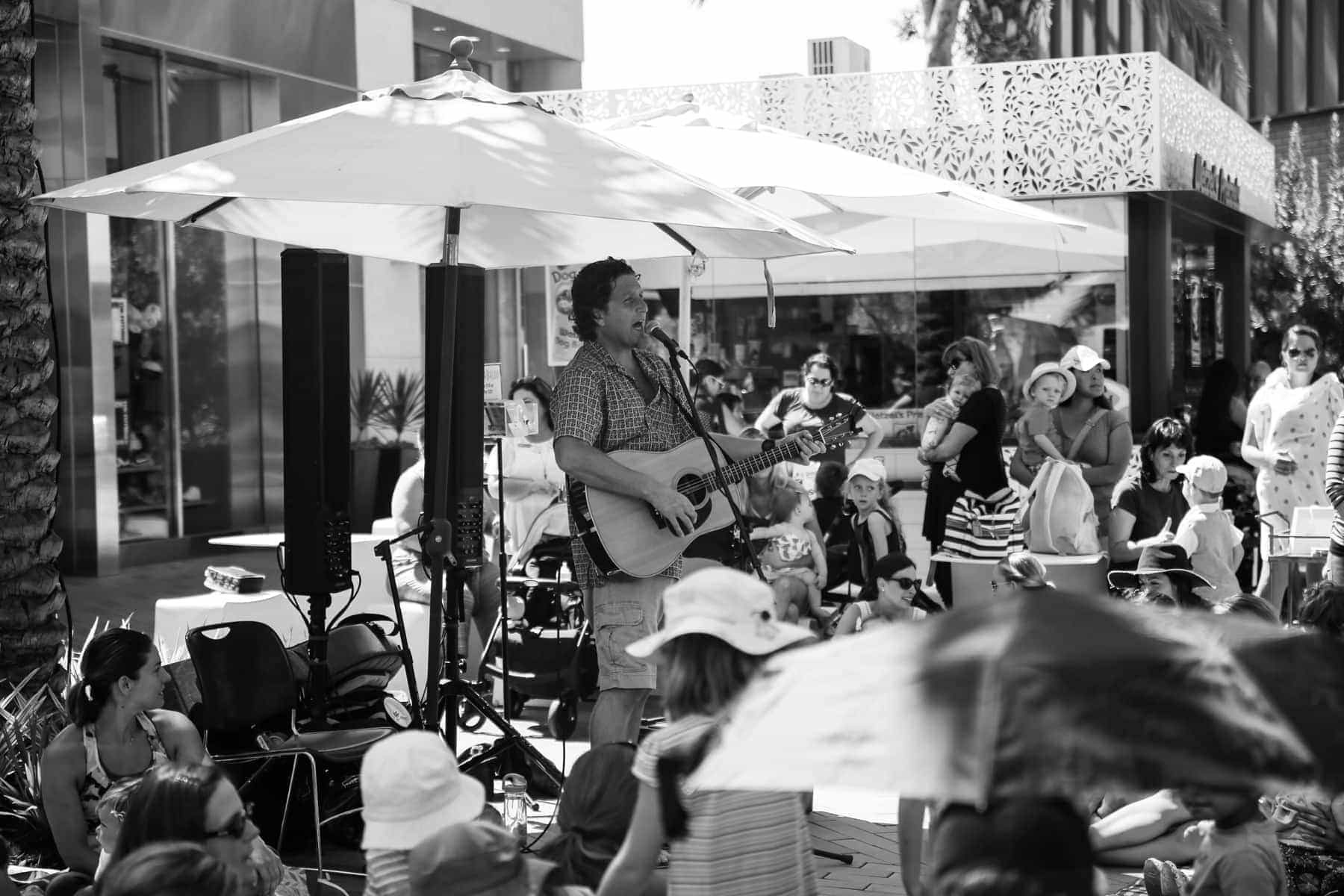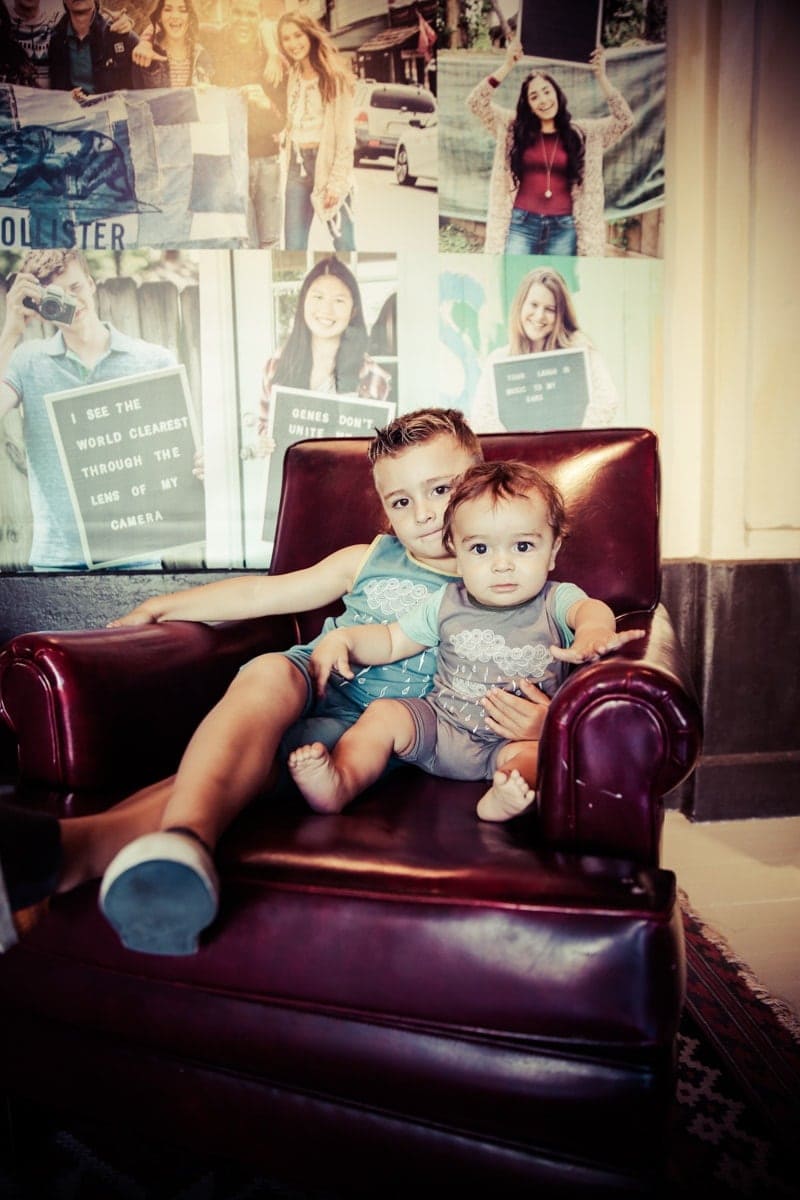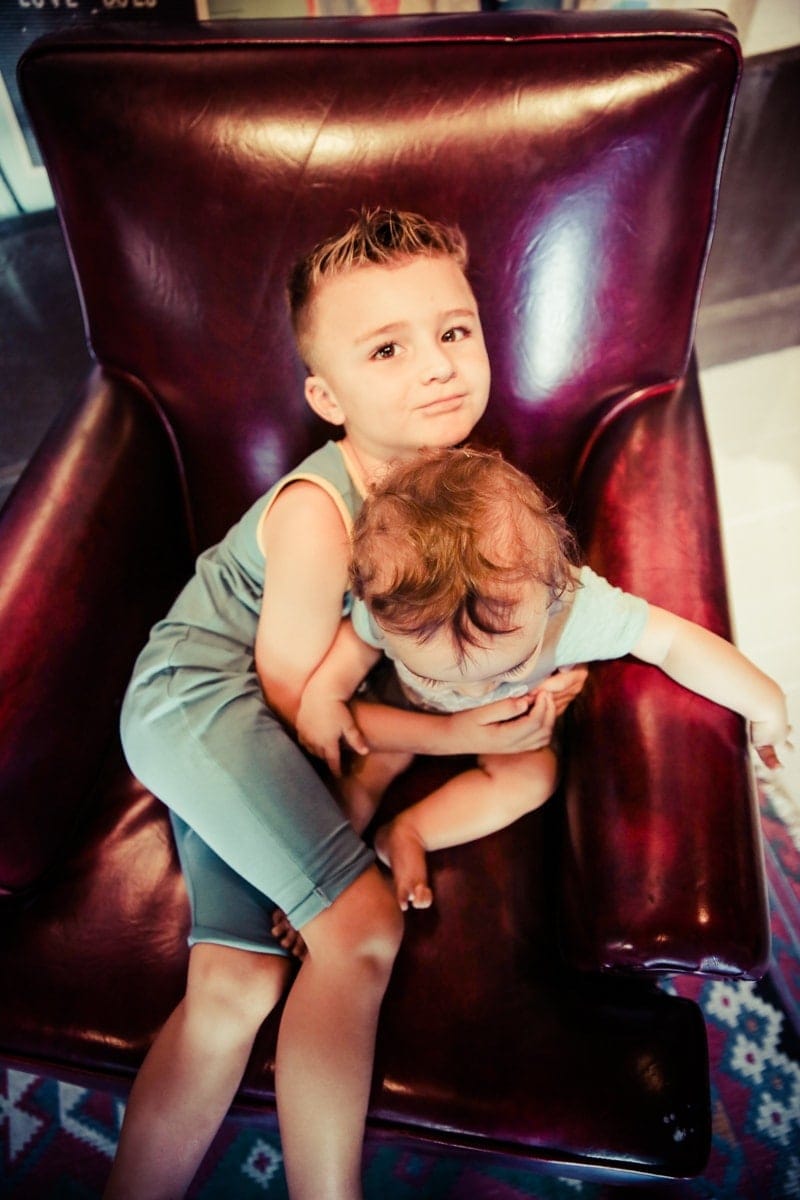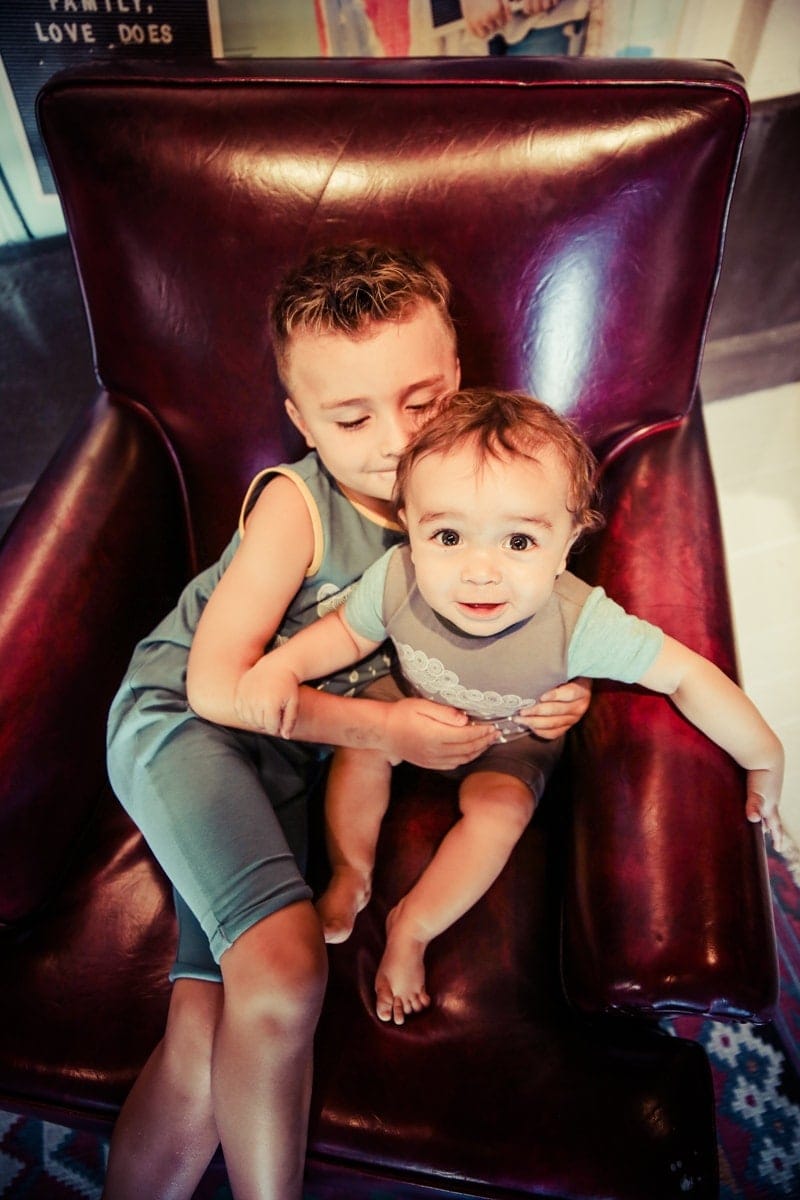 Hullabaloo opened up a new world of music and fun for my kids.  They have mastered the sounds of classic, folk and funk landing them press with top magazines like People, and Parenting.  It's no wonder this duo received 12 National awards and ranked in the top ten for Best Children's Music list.
Whats so cool about this dynamic duo is that they have been buds since Kindergarten.  Brendan Kremar plays a wooden percussion instrument called a cajon and sings.  Steve Denyes, who plays guitar and sings used to be a music teacher.  It's evident that both guys  love entertaining kids and families.  Watching them play presented us with a chance to talk to our kids about pursuing an instrument themselves.  Steve was kind enough to show our kids his guitar and take a photo with my aspiring music makers.
Part of the reason why we moved to a progressive city like San Diego was to give our kids these kind of experiences that they will remember forever.  Expect the unexpected.  Who knew that The Westfield UTC Mall had so many kid-friendly free events to get your little ones inspired.   After the show, the morning ended with story time, which was the perfect solution to taking them down a notch.  The positive value in sharing an experience like this might be perhaps the most important things I do as their MOM.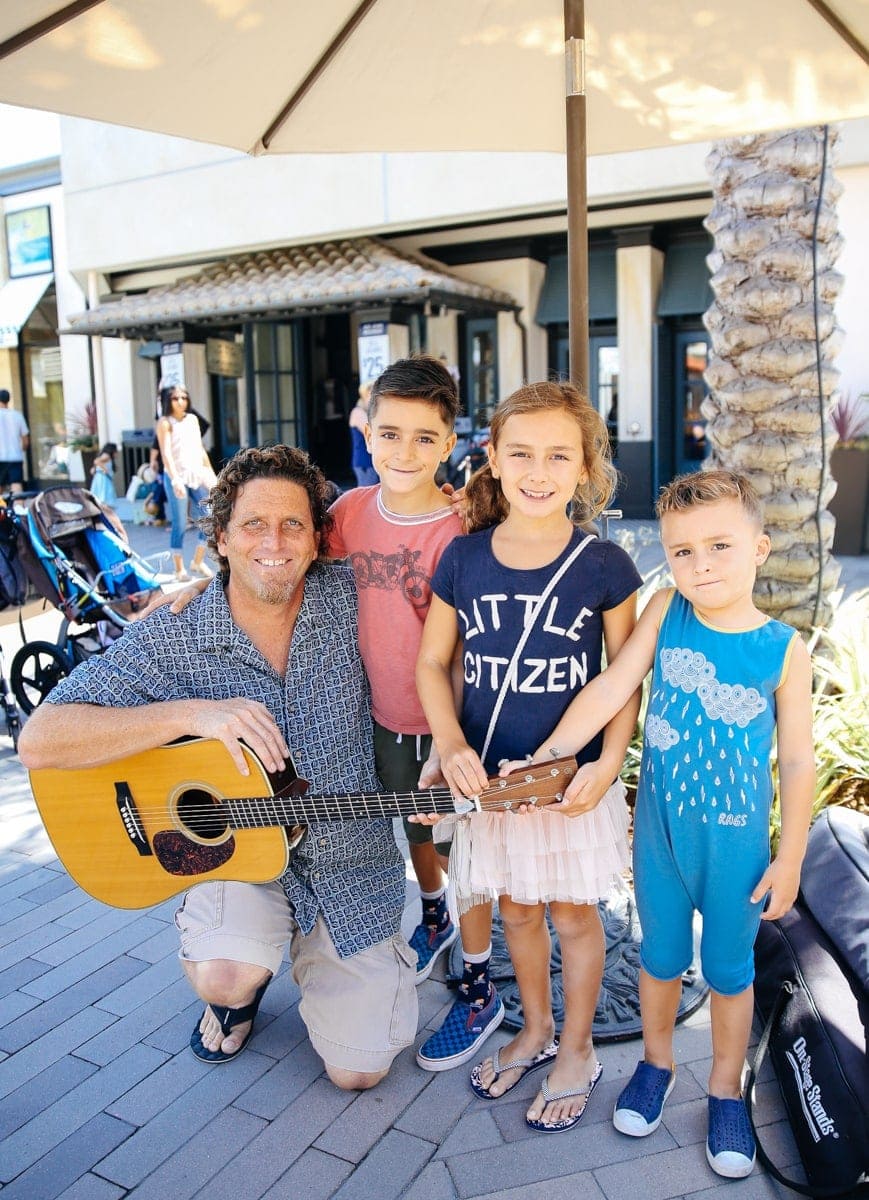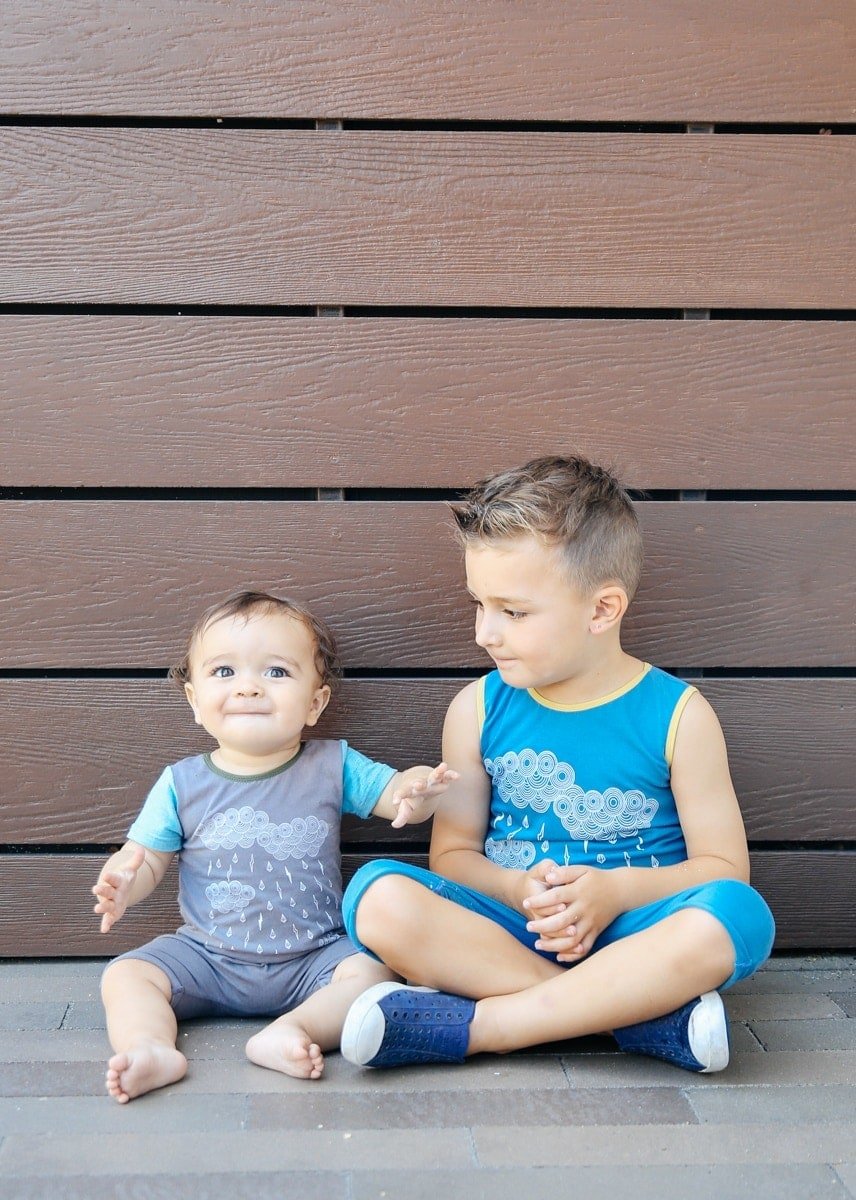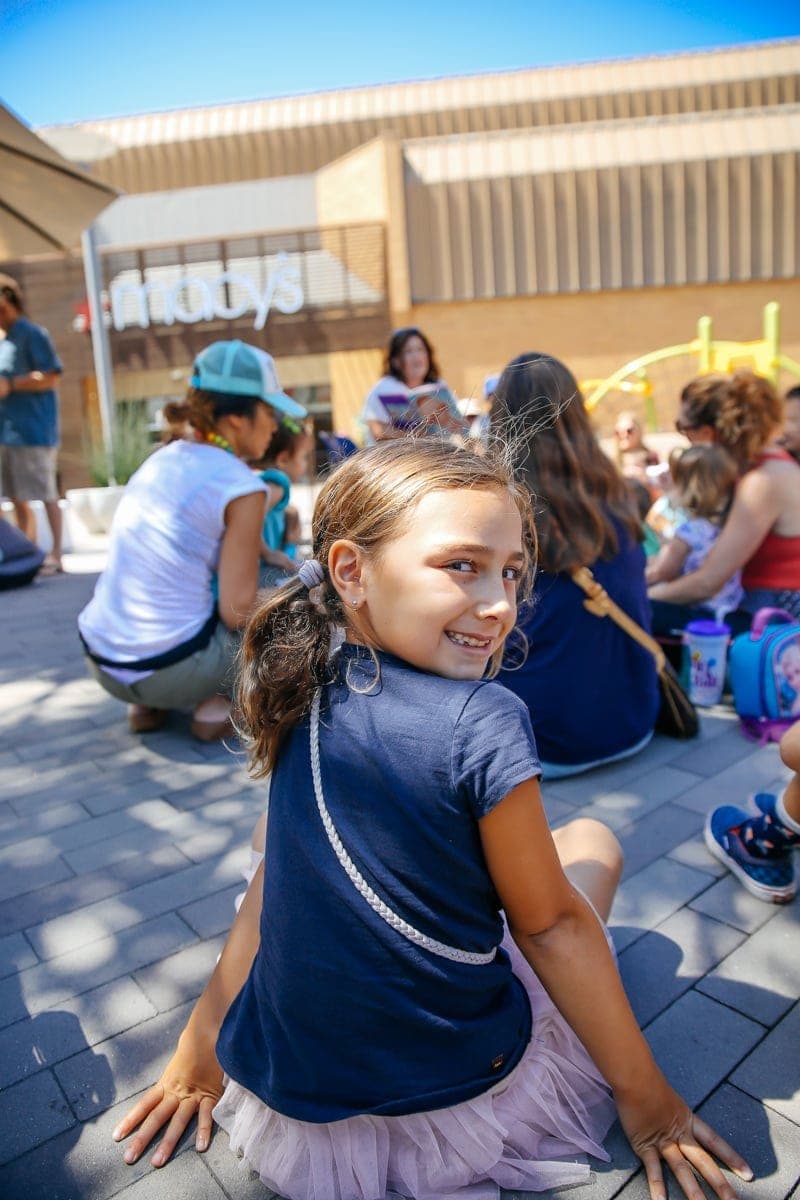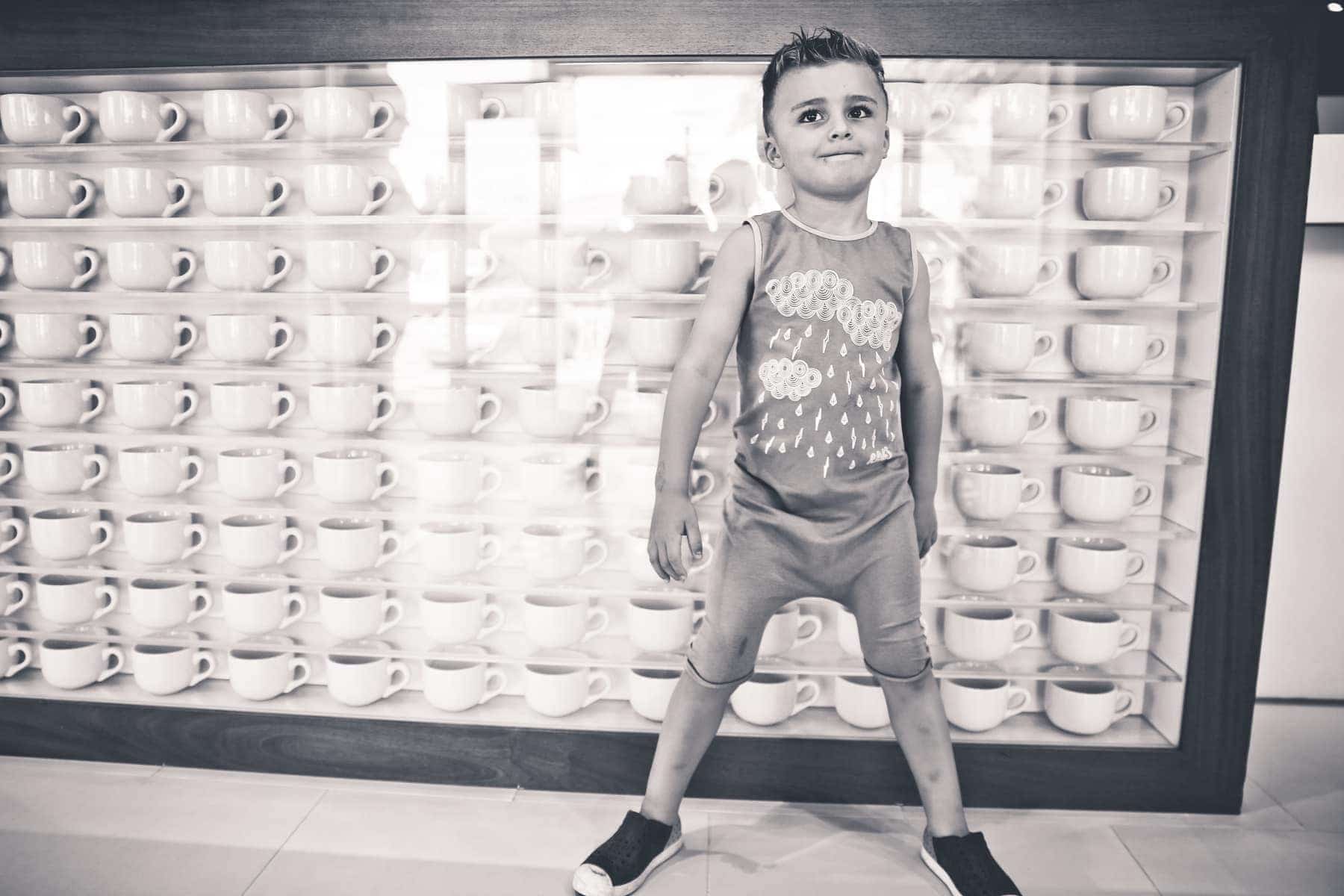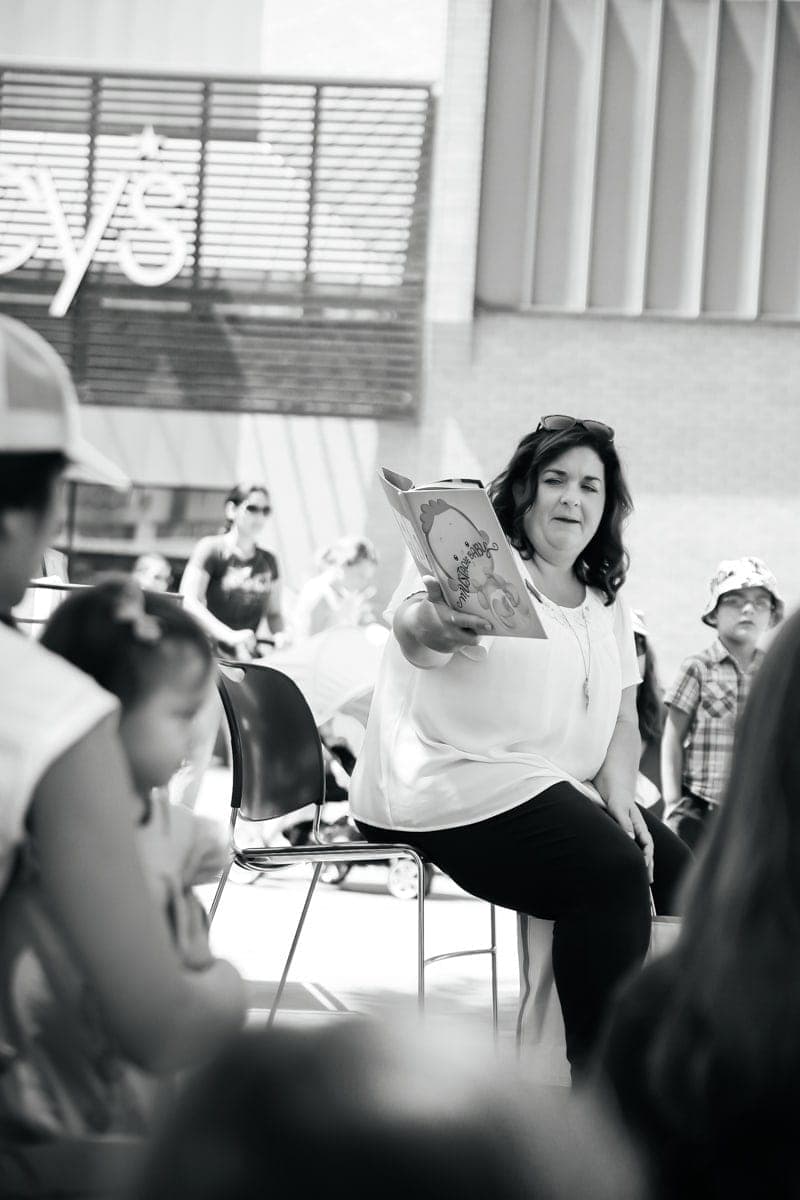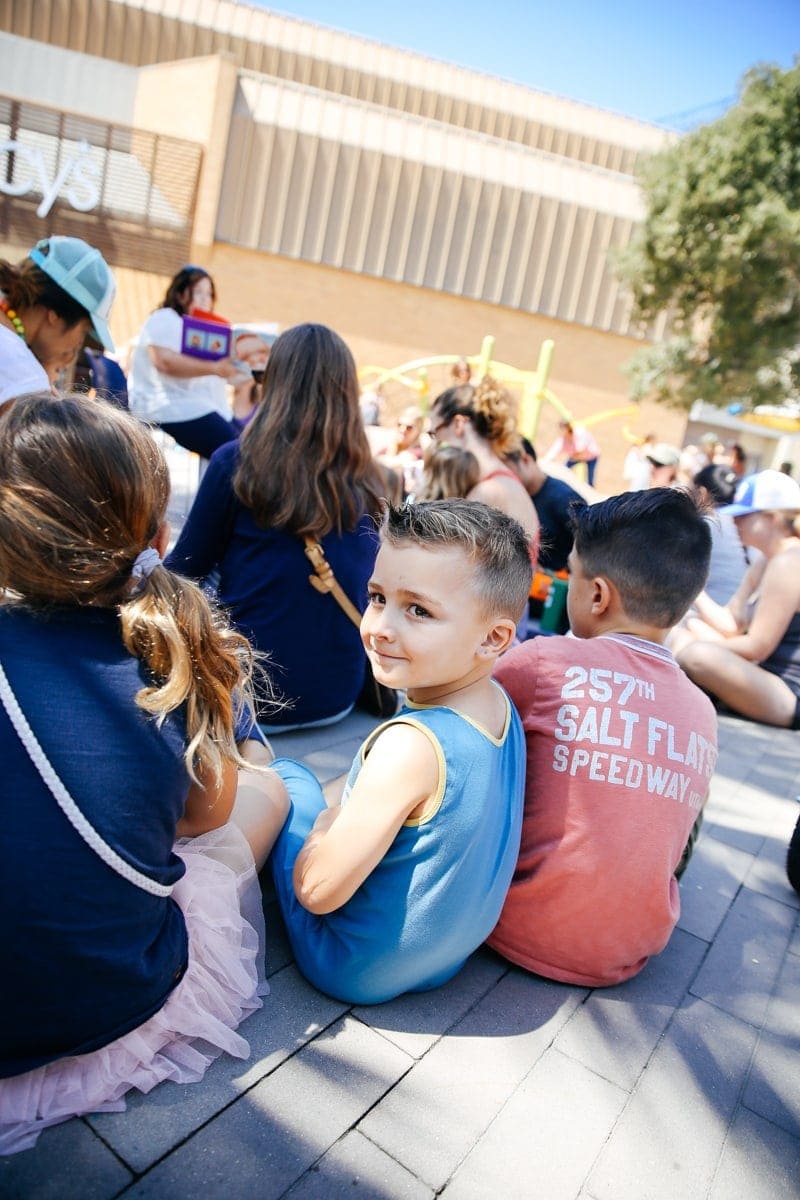 For a list of whats happening next at The Westfield UTC Mall, click here.  I would love to hear from you.  Let me know how you are exposing your tykes to music.  Comment below.
This Post Has Been Sponsored!  Thank You For Sponsoring City Girl Gone Mom.

Tips for Parenting In Style...
Never boring, always awesome. Keep up to date with the latest from City Girl Gone Mom.