One of the greatest joys of being a parent is seeing my kids grow into their own. Whether it's their style, voice, personality, or interests, it's so fun to see them change and morph into new people as the years go by. My youngest is six now and my oldest is in high school—where did the time go?! And of course, as they get older, their bedrooms are going to change too. I knew it was time for Jackson to have his own room, so we made the switch to have Brody and Roman share a space together, but I had a few requirements!
I think it's so important that my kids have a bedroom that feels uniquely them. Since I can't give Brody and Roman their own rooms, I wanted to make sure that we created a space that fit both of their personalities and was neutral enough to last a few years, with pieces that were easy to swap out or enhance as they grow.
Domino's Crate & Kids collection was that perfect source for me. It had the bold colors Brody loves and the simple patterns and sleek designs that Roman likes, making for a coastal, design-forward room that makes the kids (and mom) happy! The quality is superb and the design is right up our alley. Here are a few of our favorite pieces to inspire your next room refresh.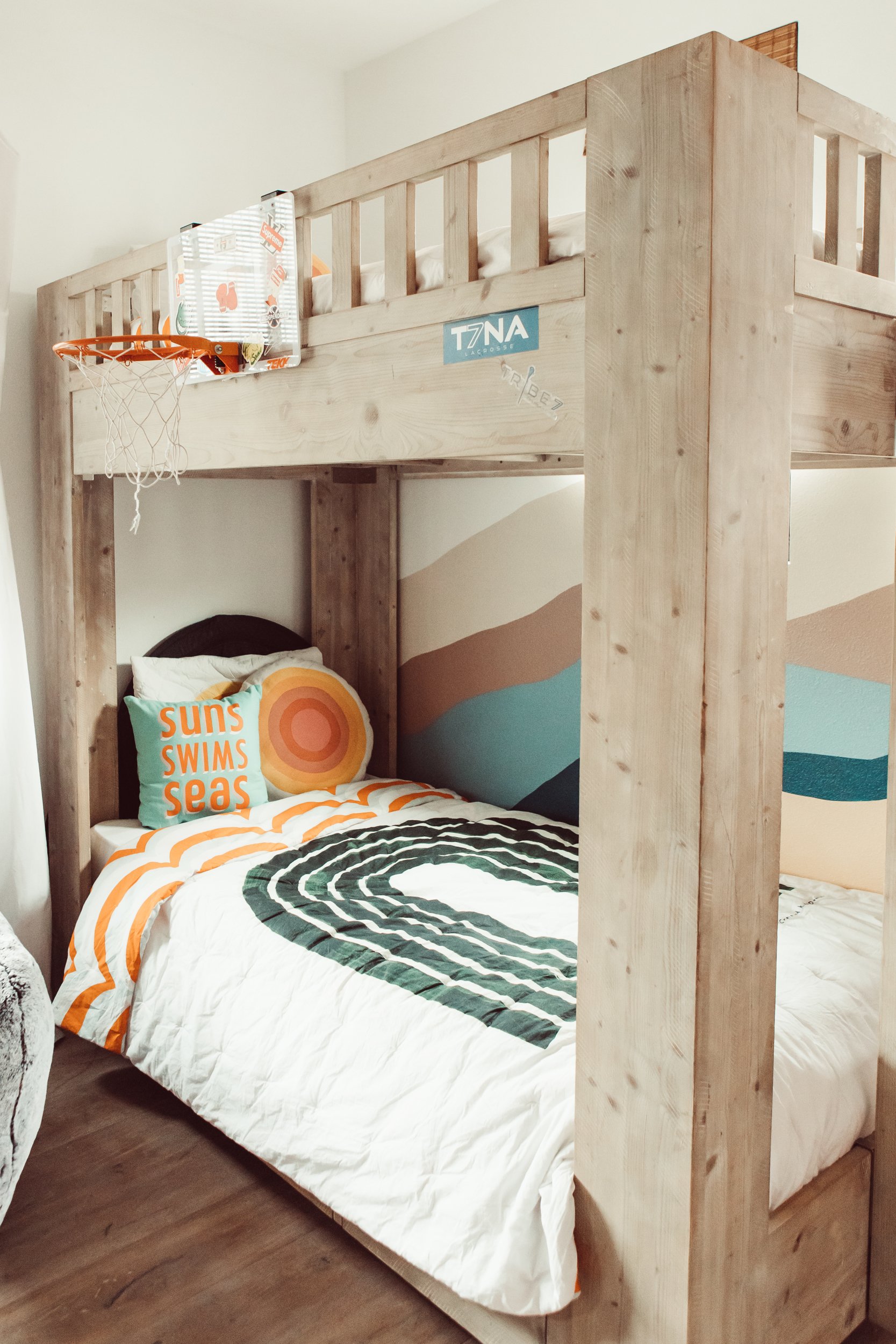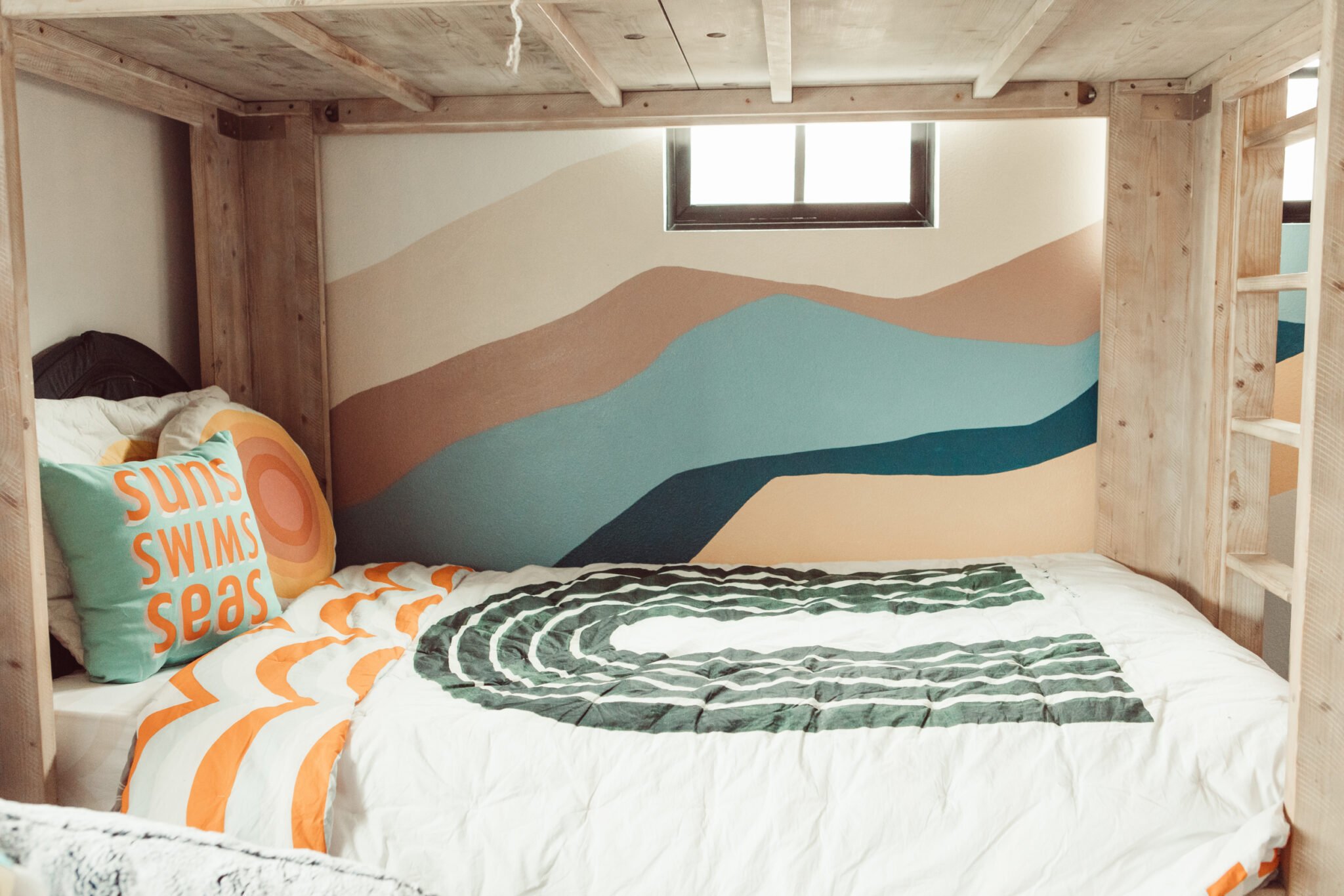 Opt For a Neutral Base
If this isn't the millionth time you've heard me talk about neutrals, then you must be new here. Neutrals are my jam! It's the foundation for every space in my house and a clear, defined style I carry throughout each room. For the kids, I went with some neutral bed bunk frames that are a good balance of warm and cool tones. It's a great starting point to build upon and will never go out of style. As the kids get older and their styles change, all you have to swap out is the bedroom decor! To bring some more personalized touches, I relied heavily on Domino Crate & Kids collection, drawing inspiration from cool, coastal, and stylish design.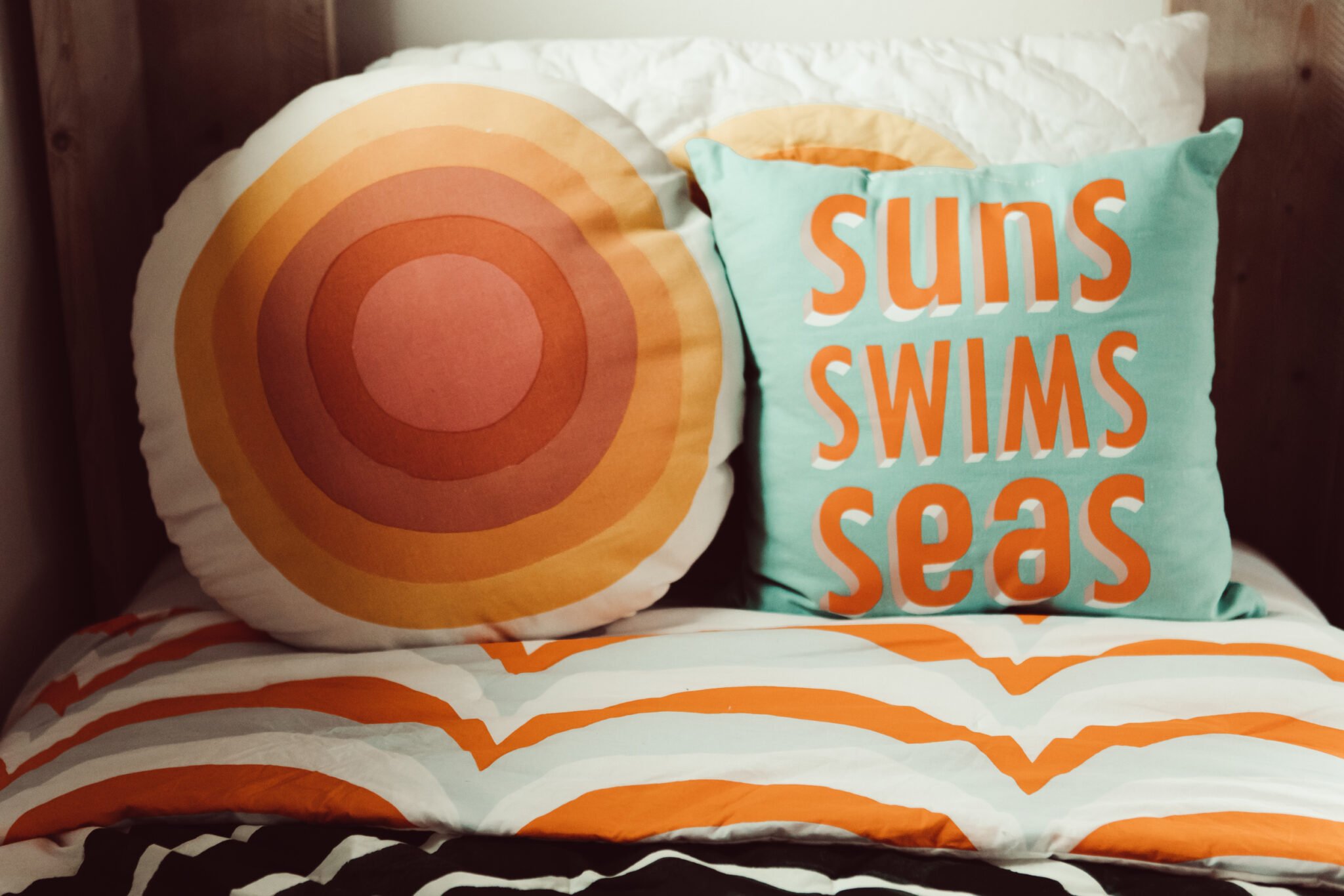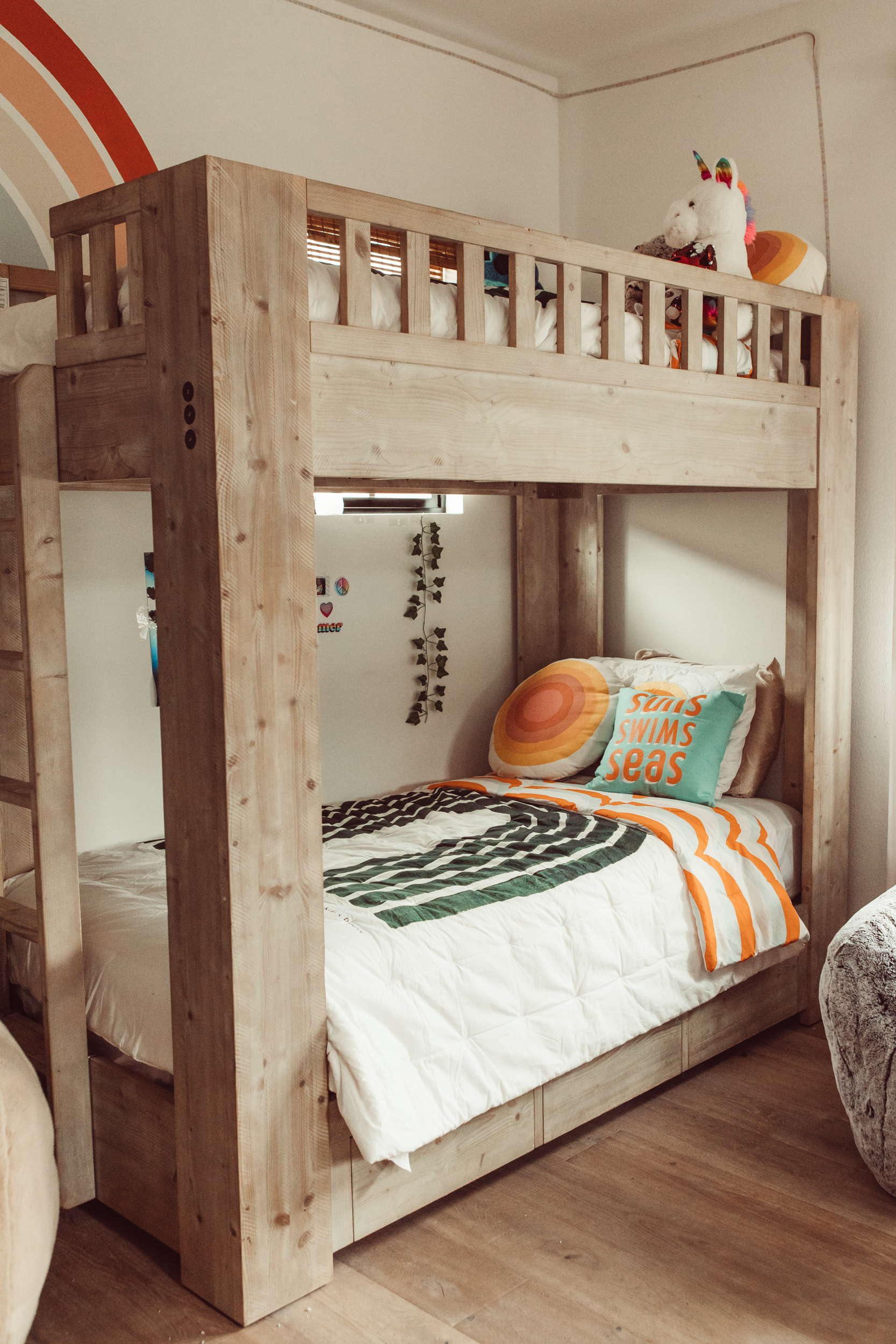 Add Colorful Accent Pillows
Throw pillows are such an easy way to liven up a space or tie in the color scheme. This Sun, Swim, and Seas pillow was a great addition to the room to add a pop of color. I paired it with another throw, the Sol Orange Sun pillow. I liked its circular shape for dimension and it felt like a playful, youthful pick for the boys' room!
And because I know those throw pillows don't always stay in place, especially in a boys room, I opted for a few matching pillow shams. These pillow shams glow in the dark, making them the perfect piece for day and night. The boys love them!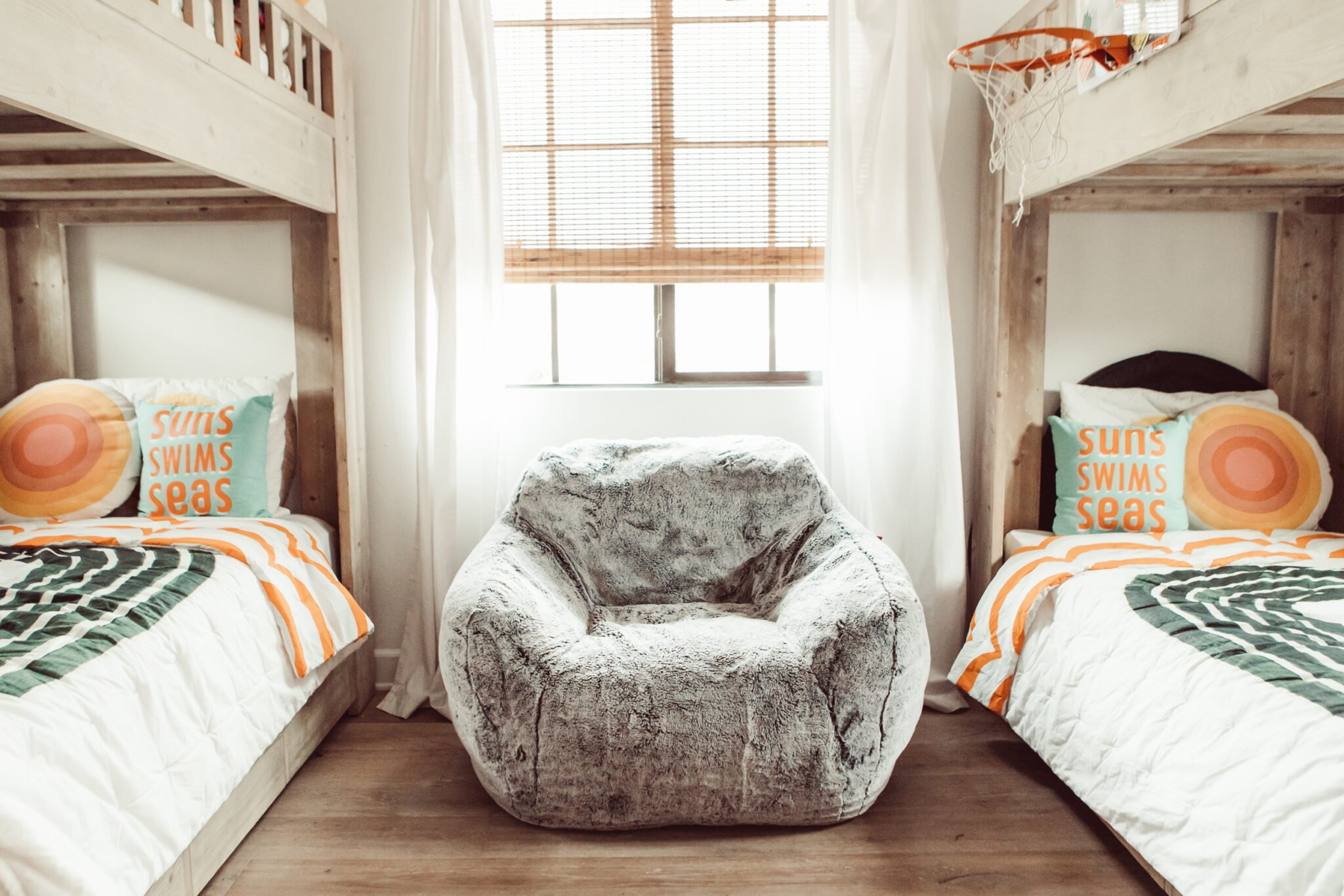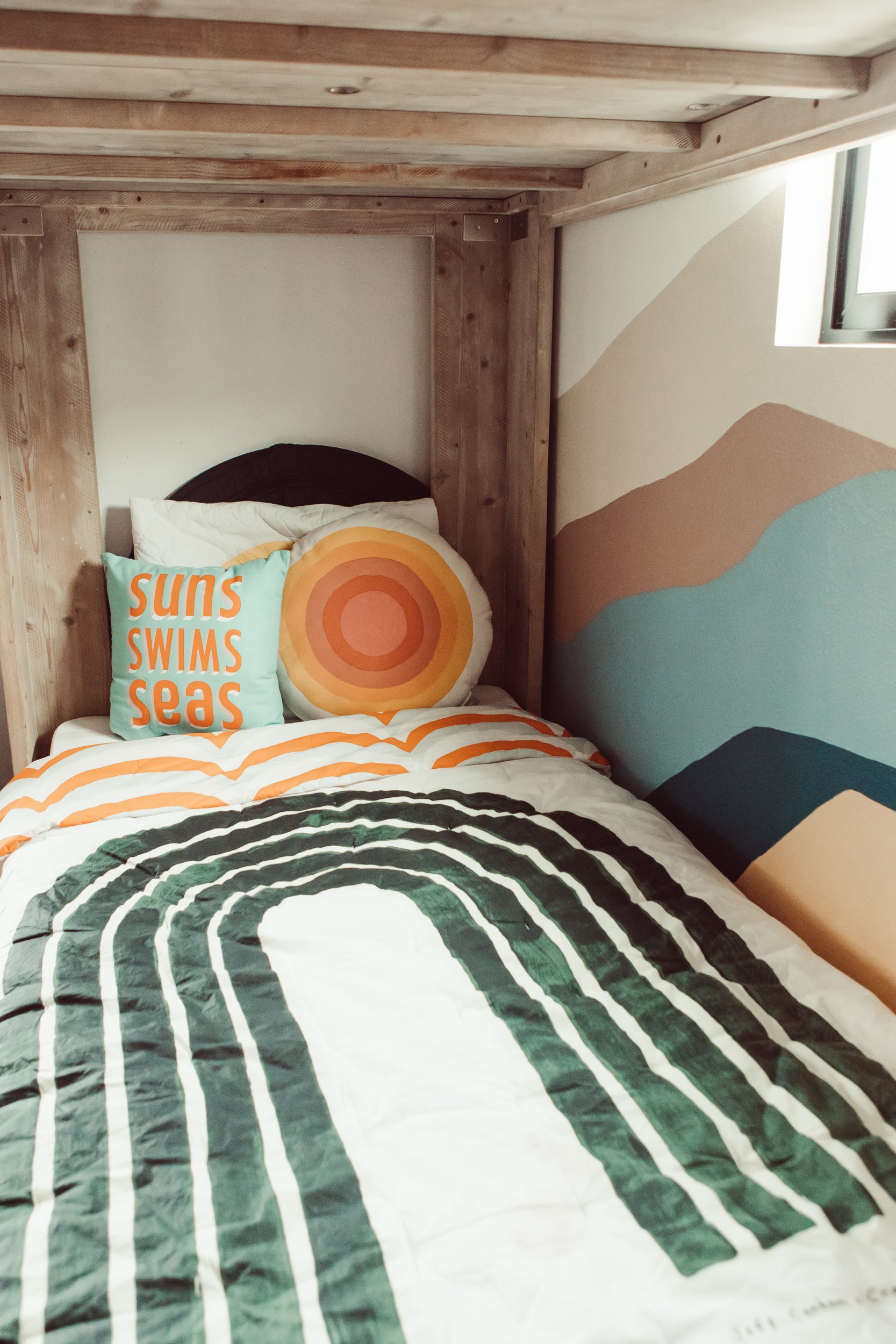 Use Design-Forward Bedding
We gave the kids bunk beds on each side of the bedroom so that they can swap between both levels when they feel like it, and have friends over with an easy place to stay that doesn't take up any extra room. I wanted to make sure that their bedding was stylish and neutral, but still had some element of fun to it. So I grabbed these foamy organic print sheets. And, um, how fun is this quilt?! And it's glow in the dark.
The simple, geometric pattern caught my attention because it felt like an addition that would fit Brody and Roman for a good chunk of time, even as they grow older. But the glow in the dark aspect still has that young, playful touch to it that is perfect for where they're at right now. Plus, the flip side of the quilt is a cool mix of orange, white, and gray, so they can switch between the two at any time. Style and imagination are covered in one fabulous piece!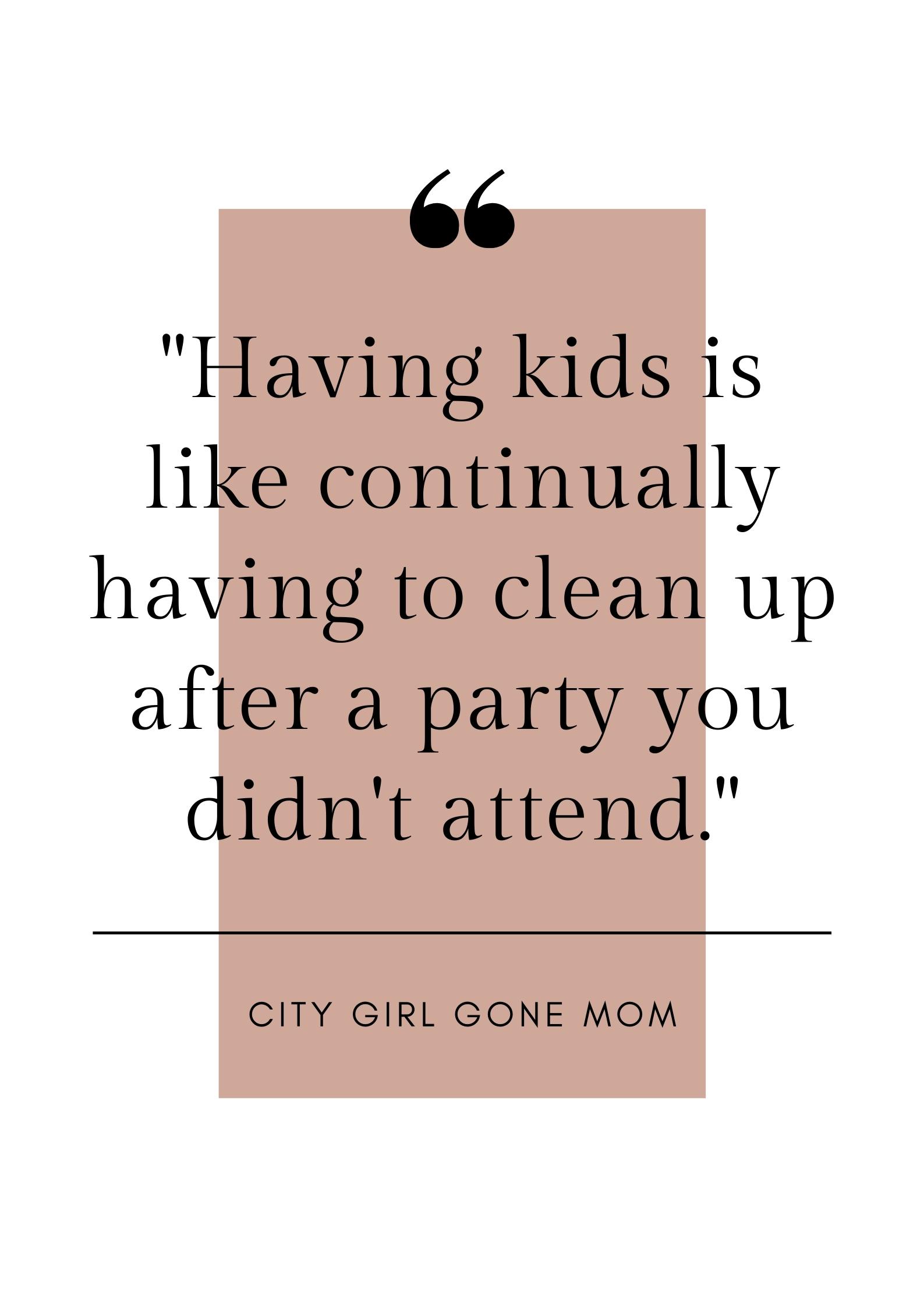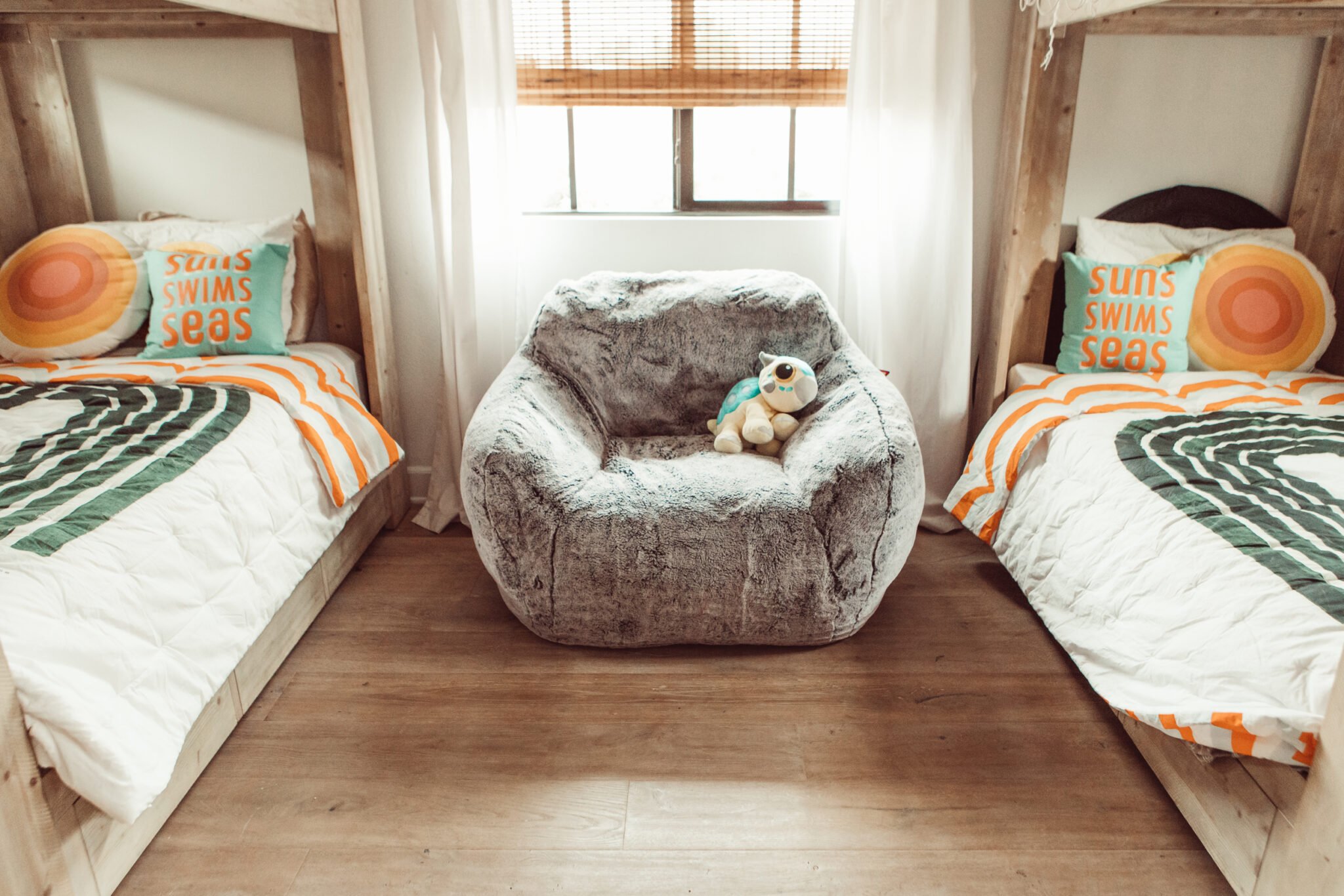 Tips for Parenting In Style...
Never boring, always awesome. Keep up to date with the latest from City Girl Gone Mom.