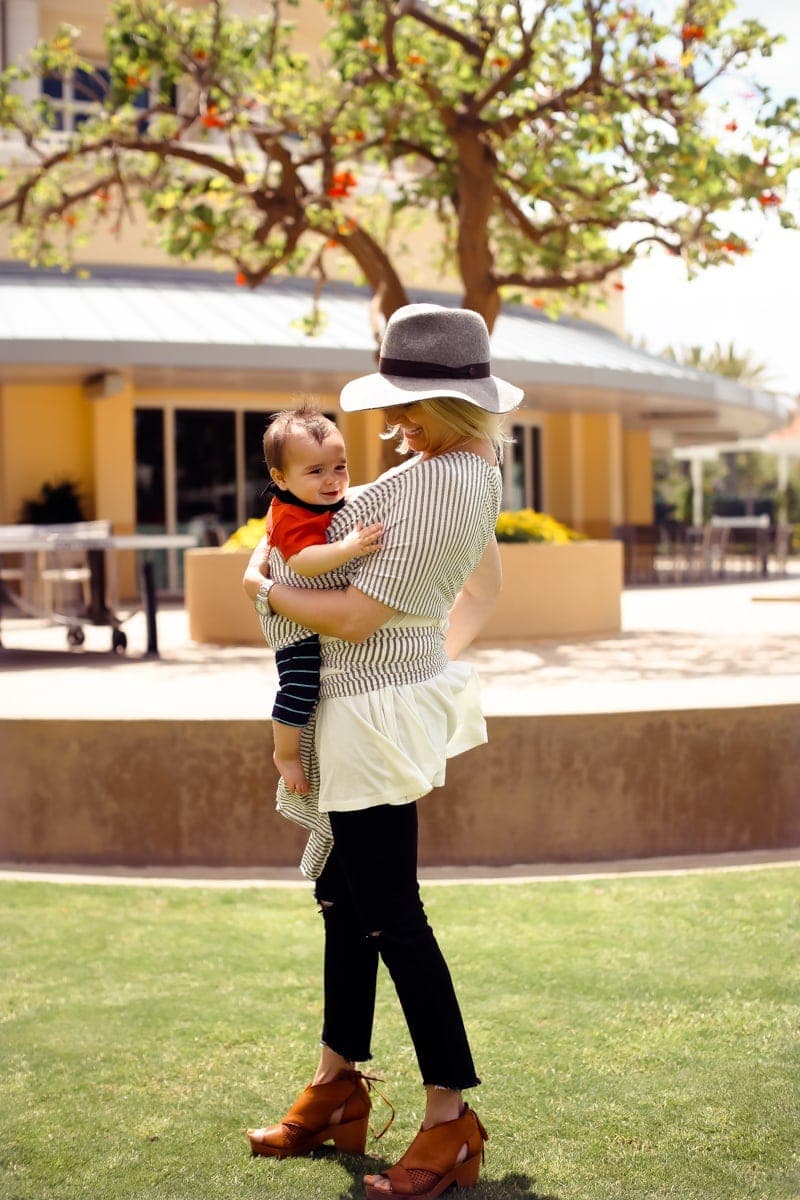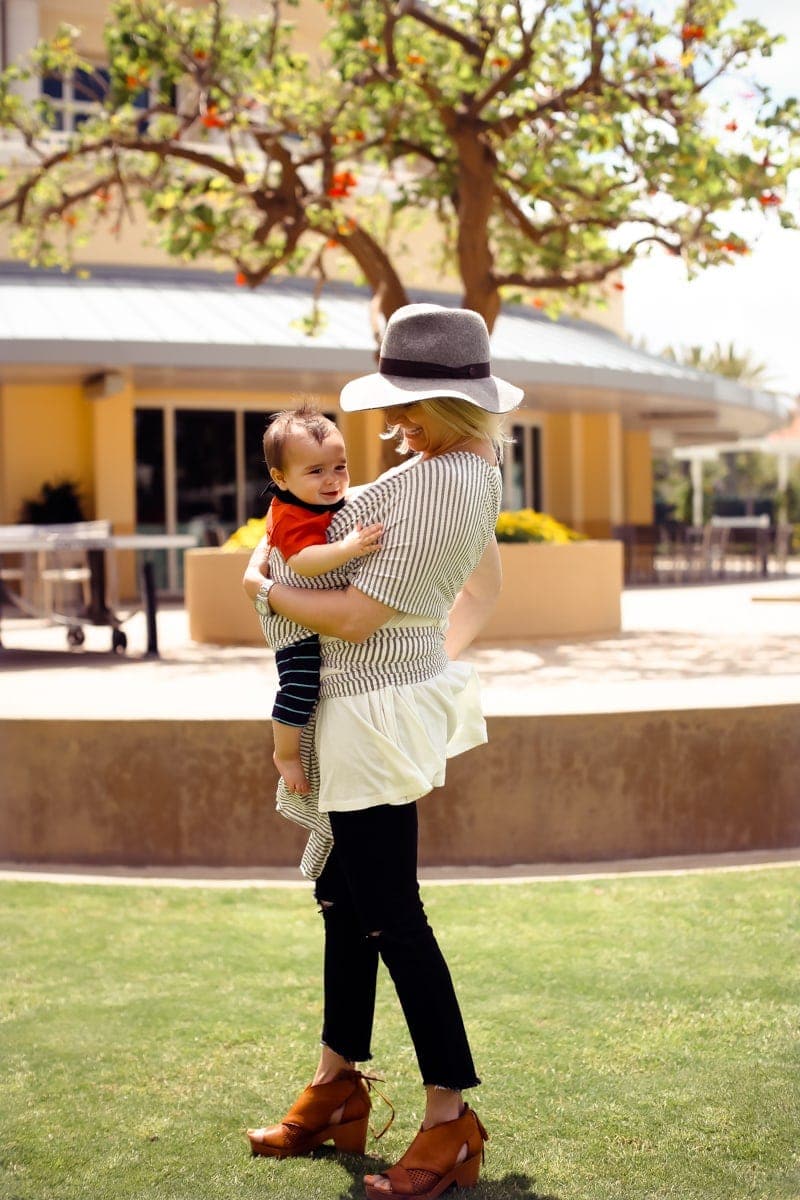 This Post Is Sponsored! Thank You For Sponsoring CityGirlGoneMom!
We all know that when January rolls around, our priorities shift from gift giving, celebrating and taking care of others, to eating healthy, joining the masses in a fitness craze and looking inward to get ourselves back on track. We convince ourselves we are are going to stick to a routine, but as the weeks play out it can get harder and harder to stay motivated. The Bay Club at Carmel Valley packs in so many benefits, making it almost difficult to lose track of your fitness goals.
Meal Plans
With the new year in full swing, making healthy choices and setting new goals is top of mind. I was always told that diet accounts for 80% of what you look and feel like, and I'm thrilled that The Bay Club now offers meal plans that are calorie-counted in portions to suit a woman's or man's caloric needs for the day. The meals are fun and interesting, like spicy salmon tacos or beef Barbacoa and cauliflower rice–not typical boring diet foods! For me, it's a much better choice than nutrisystem or other similar programs because rather than having something delivered from who knows where, all the meals are made on site. You also never get the same protein twice in one day. It's a pick-up service rather than delivery, but serves as a benefit so you can get your body moving in one of The Bay Club's long list of classes before picking up your meals.
If you're anything like me, you also suffer from a distorted view when it comes to portion size. Maybe it's the Italian in me, or maybe its the American over-sized portion way of eating we've all become so accustomed to. Either way, The Bay Club has me covered and I am really looking forward to taking part in these prepared meals that are not only the right amount for you to reach your weight goals, but healthy, tasty and filling as can be.
Juicing
There are plenty of benefits from drinking your veggies and the Bay Club is now offering juice regimens that consist of 6 juices per day: 3 green for cleansing, 2 orange for vitamins A and C, and 1 red for natural sugar energy. They're a great supplement to a healthy diet or can be used as a cleanse by experienced cleansers or those under the supervision of a nutritionist, which The Bay Club now features on site. The juices are made and bottled with organic produce and you can pick up a 6 pack once a day and be good to go! Plus, they're delicious. My favorite is the sunrise.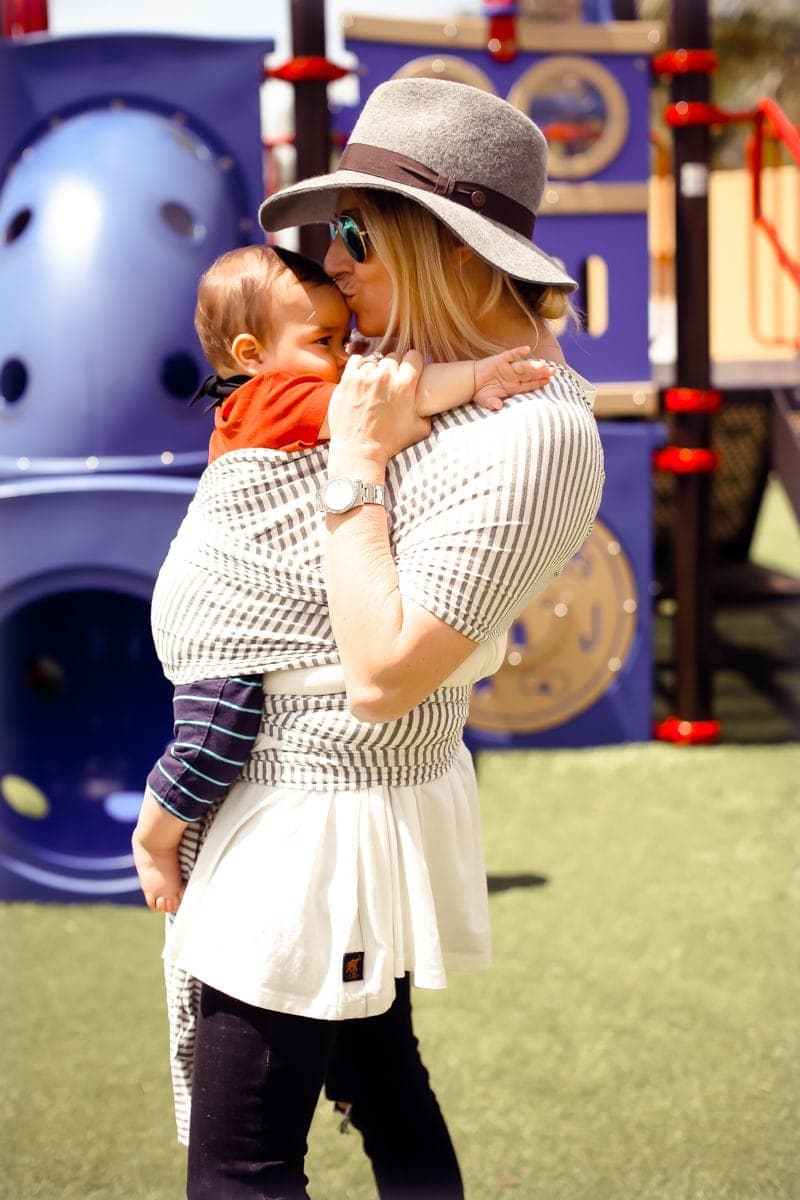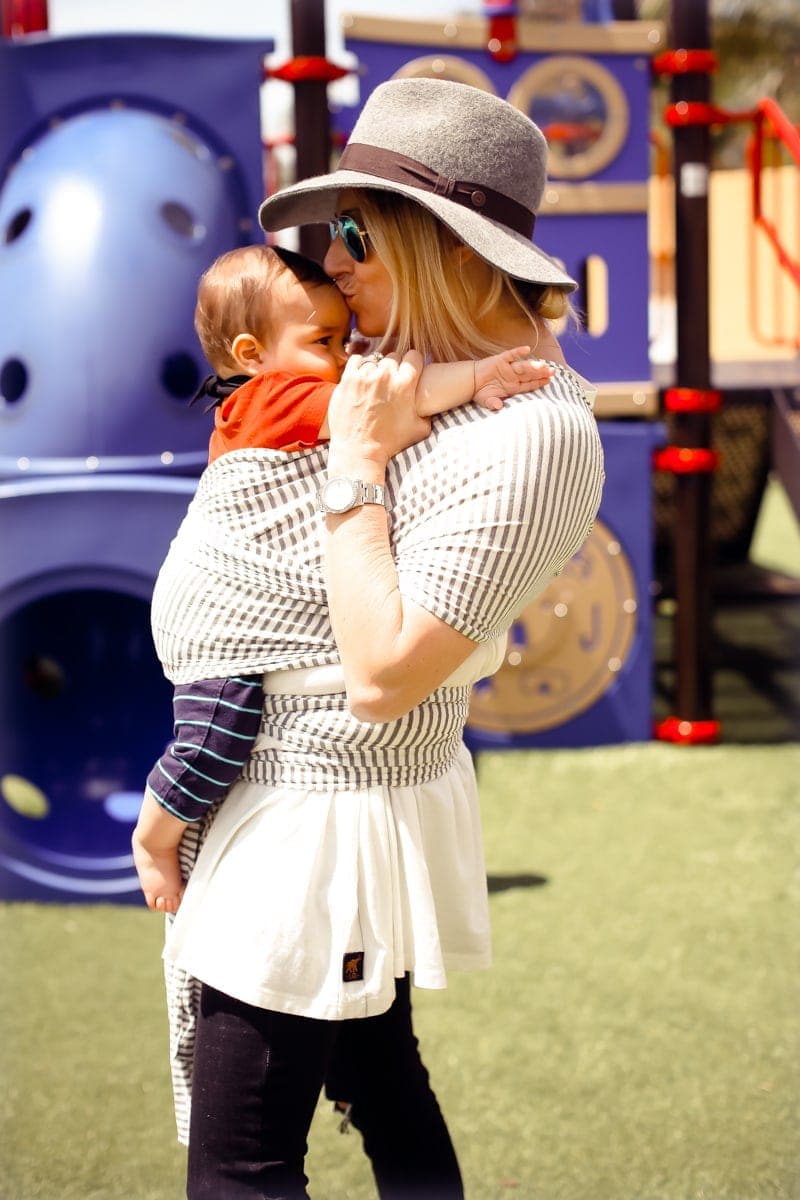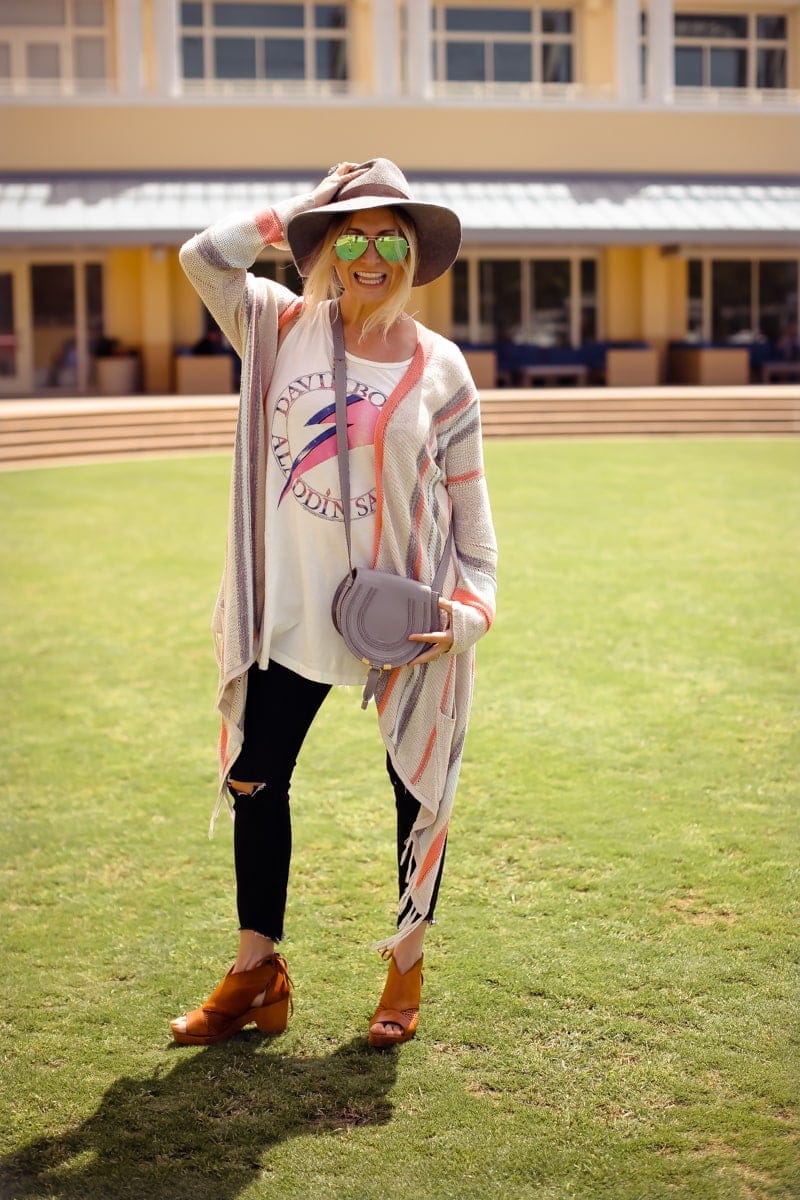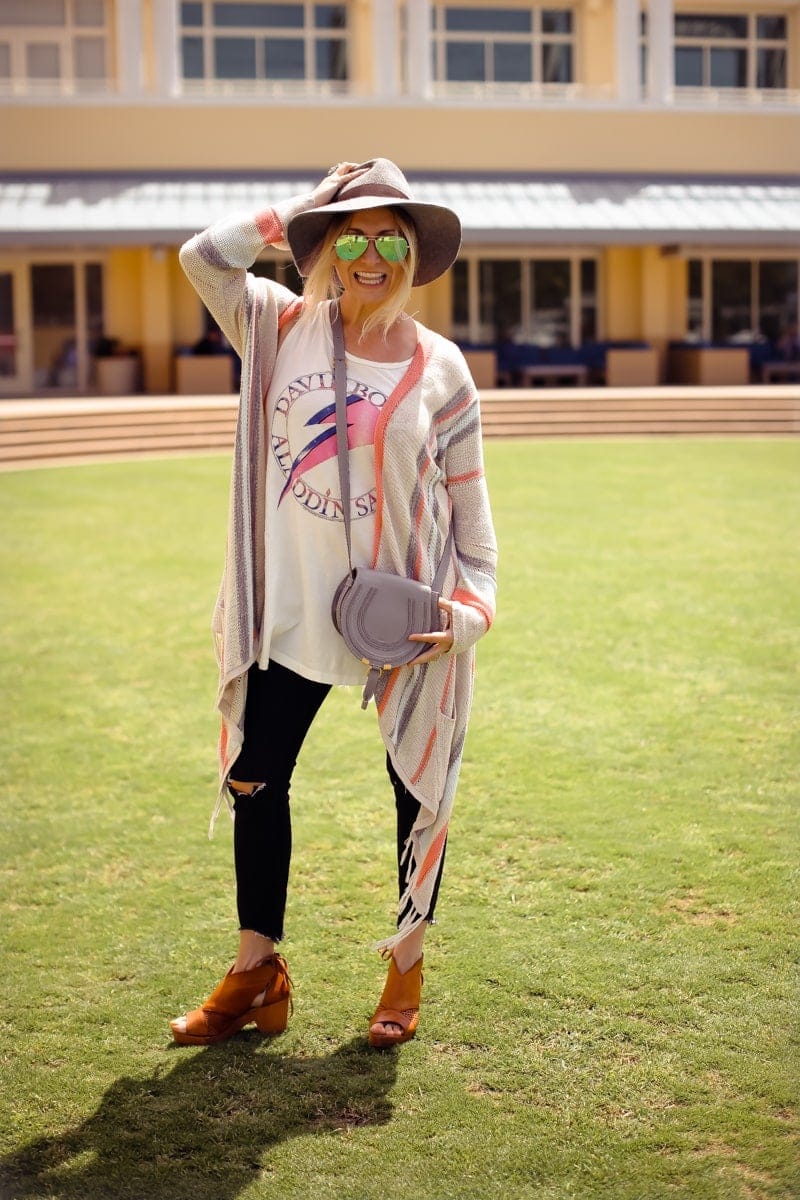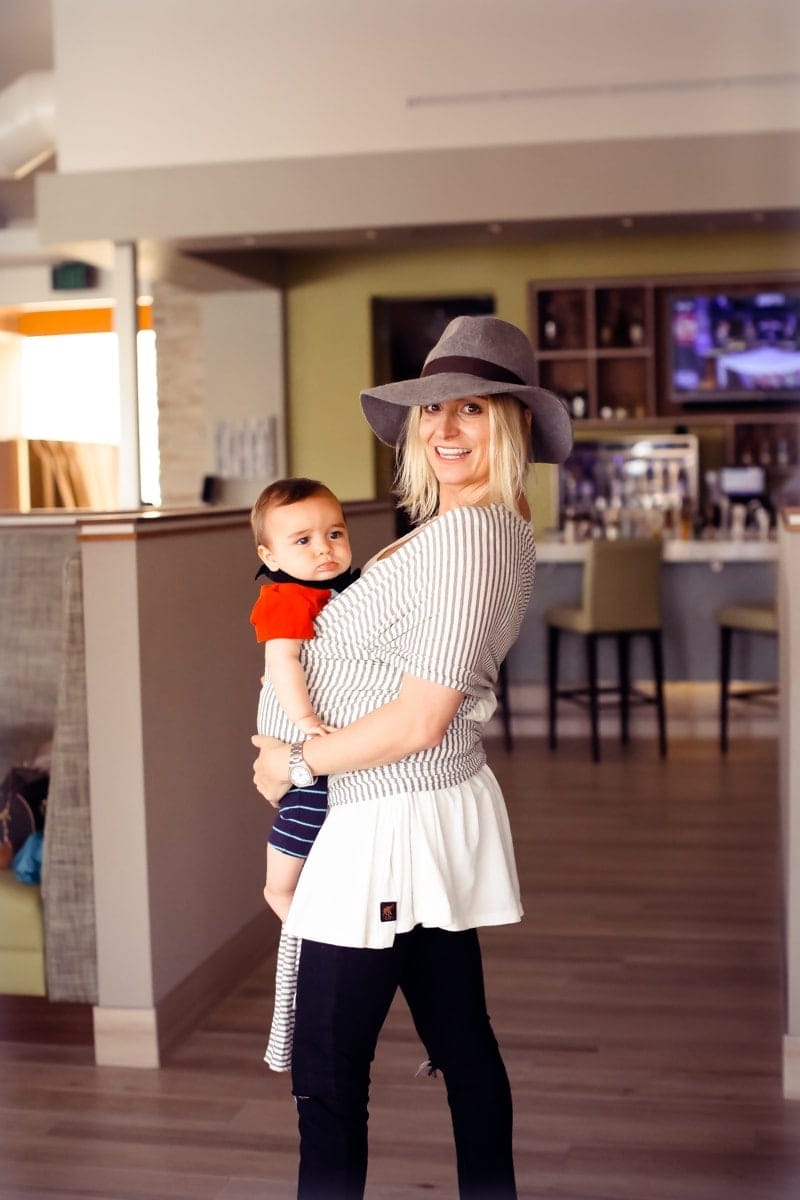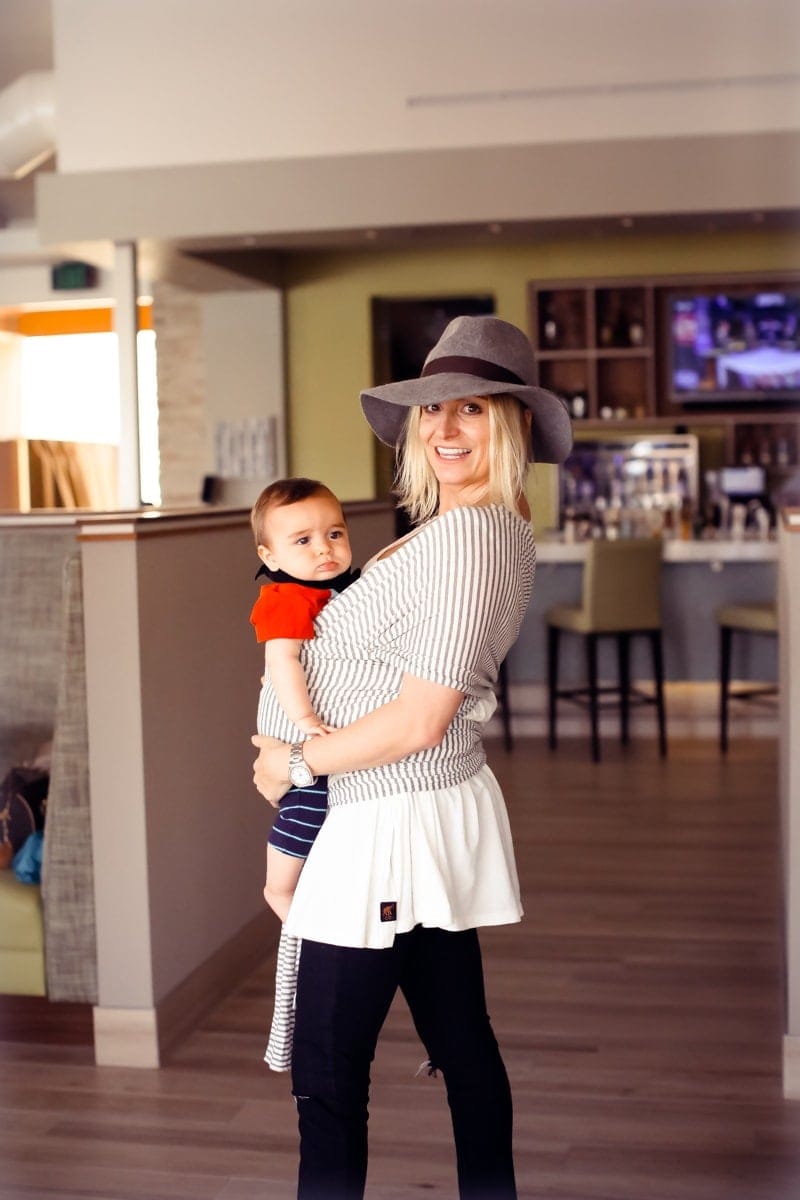 They Thought of it All
At The Bay Club, there is a huge emphasis on mom getting back to herself. The club not only has exceptional child care, but they offer classes for kids. My kids are 10, 8, 4 and 15 months, and there is something for everyone in our group. I am able to put my baby in child care so I can take an exercise class, and the best part about it, is the fact that there is enough staff to make sure someone is always playing with him, putting my mind at ease while I work out.
After school, I like to stop in so my older kids can enjoy yoga or even hip hop. They have so many classes and an array of options. My kids simply love it. Outside, they can play with their friends on the pirate ship or even play a game of shuffle board. With San Diego weather being near perfect all year, more times than not you'll find the Schaffer kids swimming in one of the many Bay Club pools.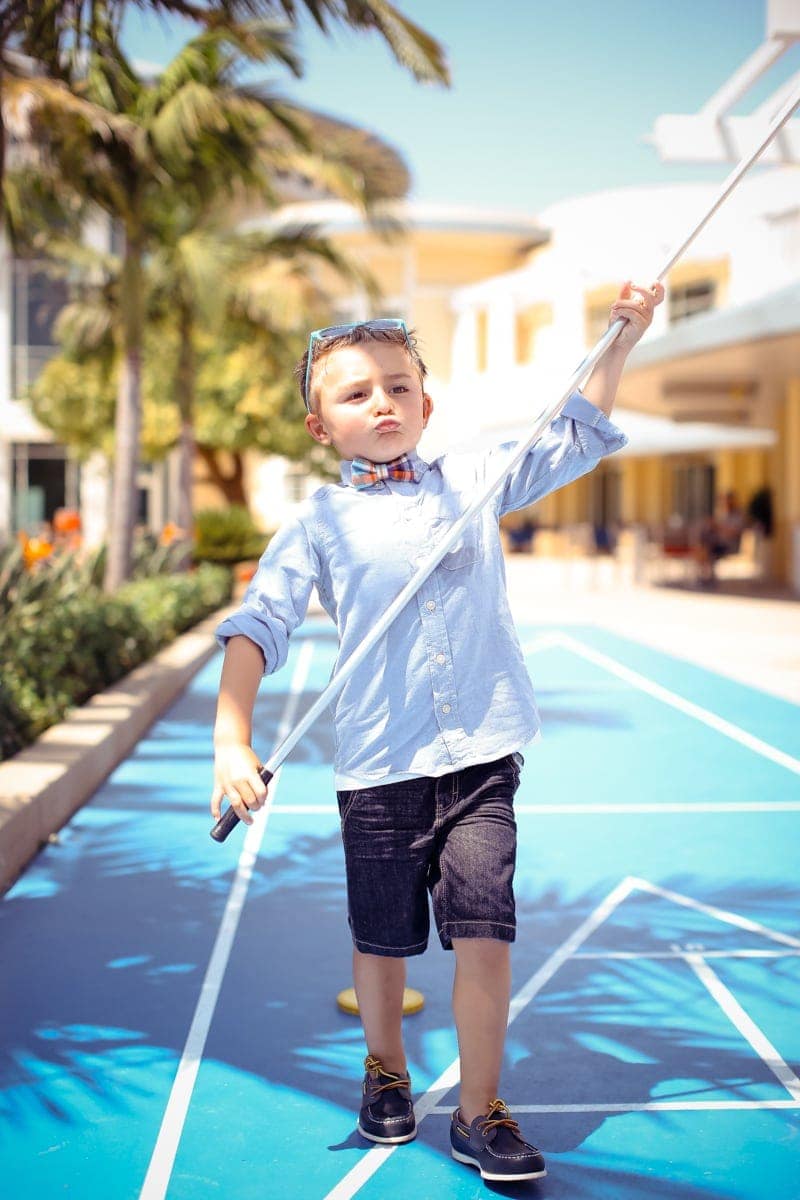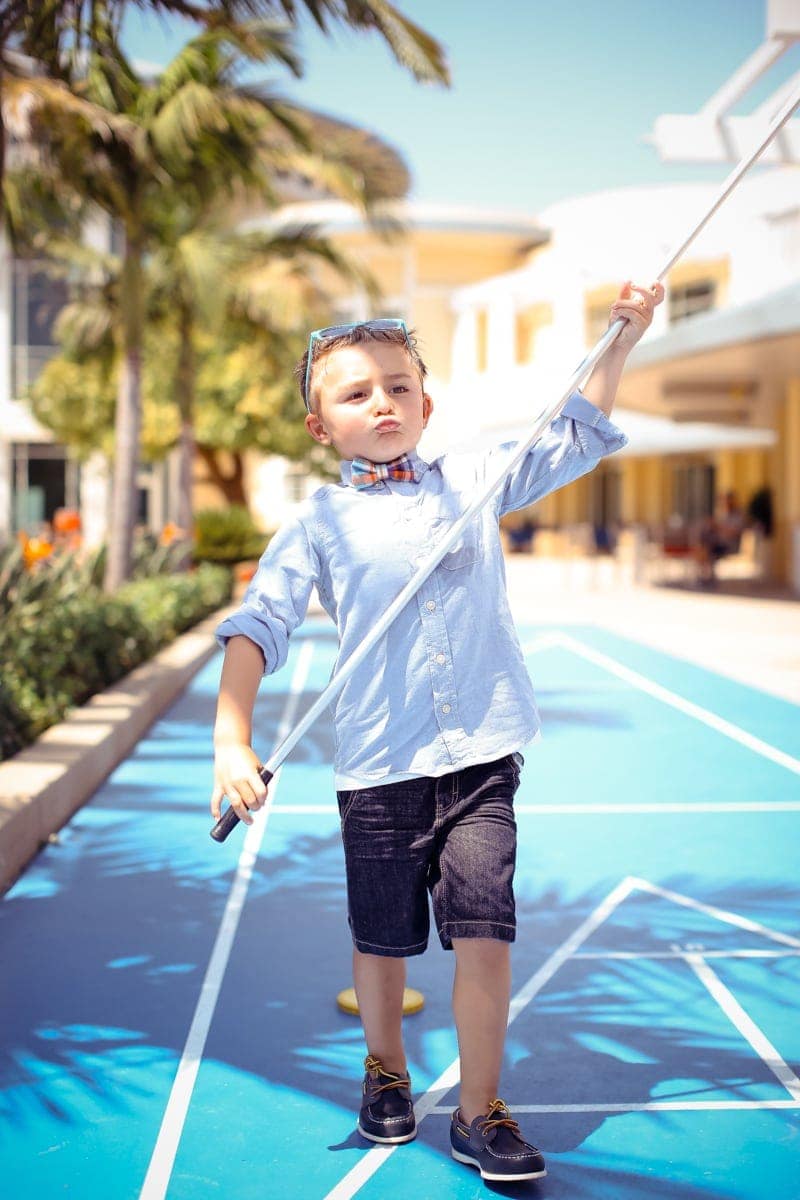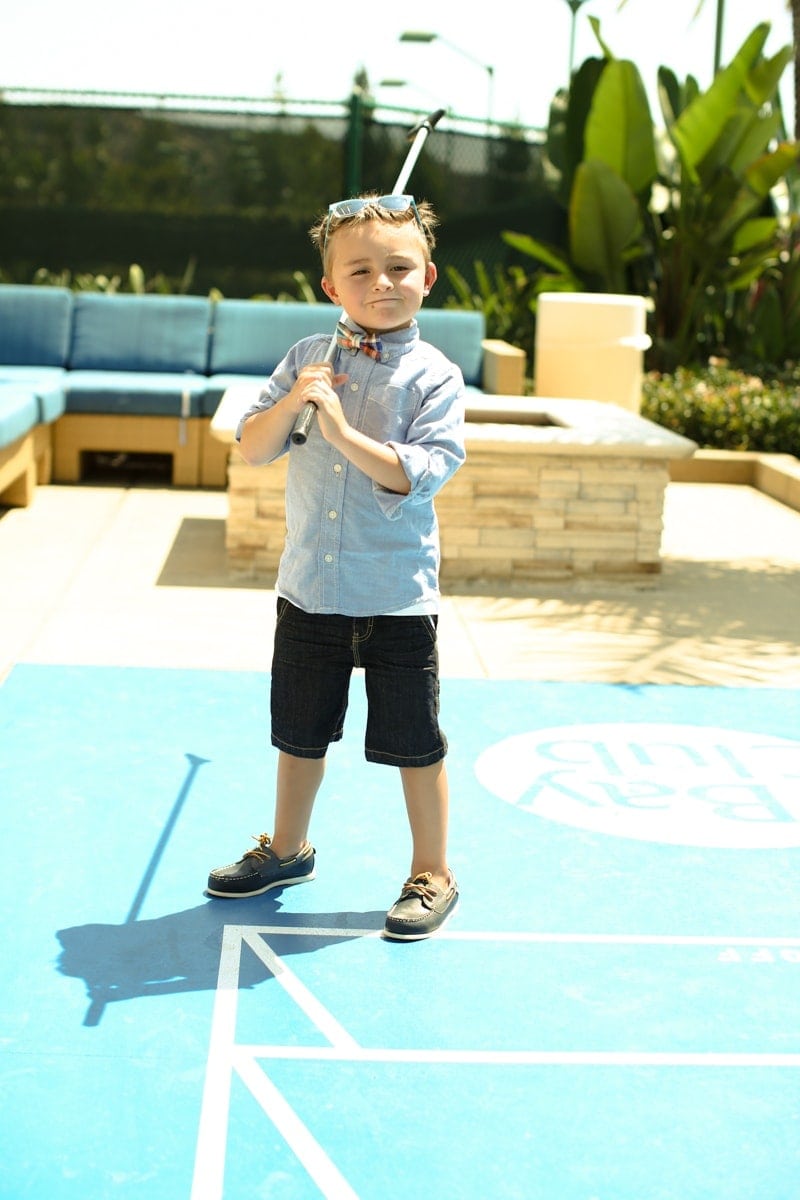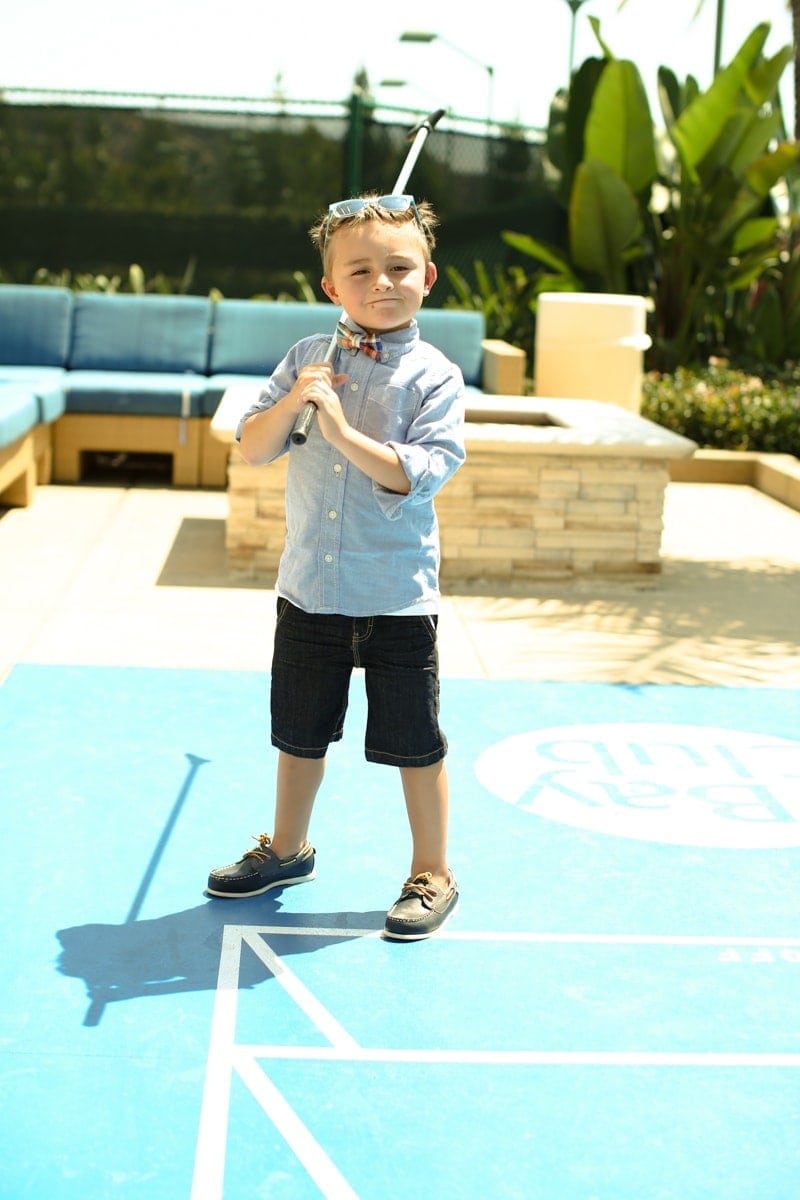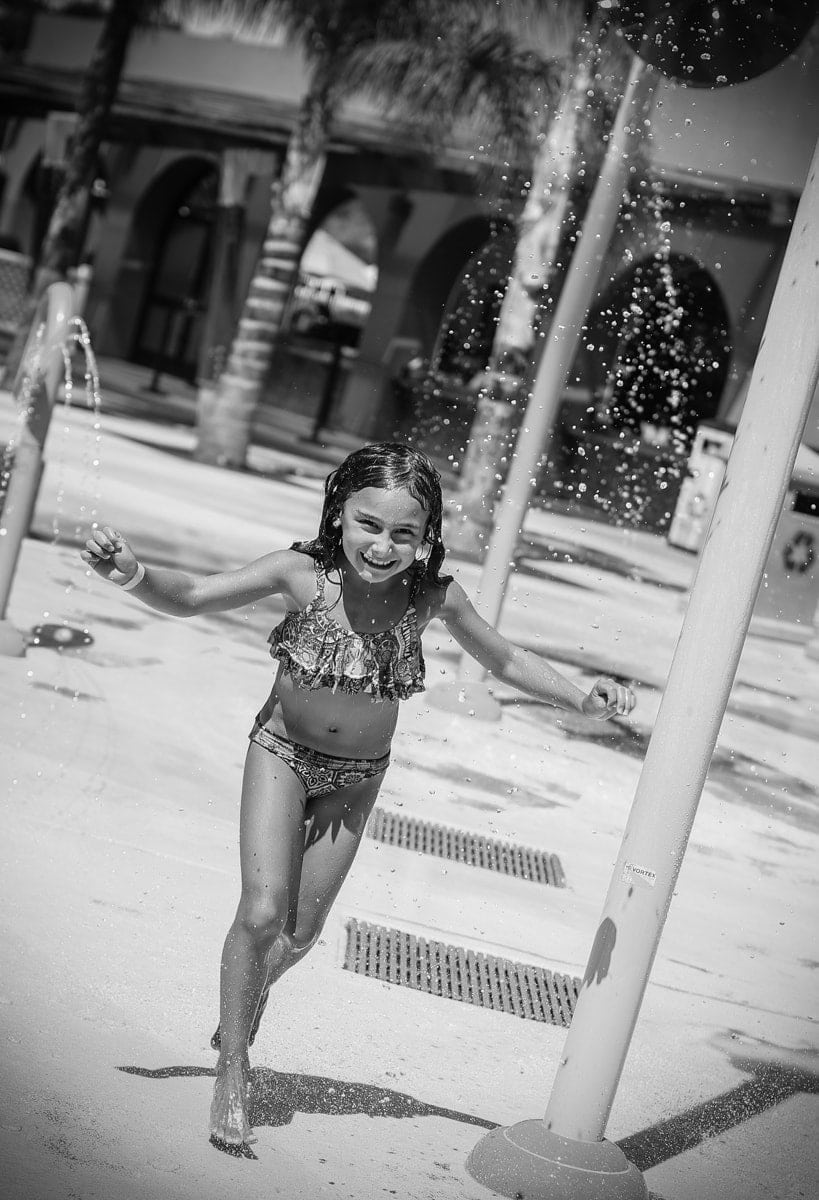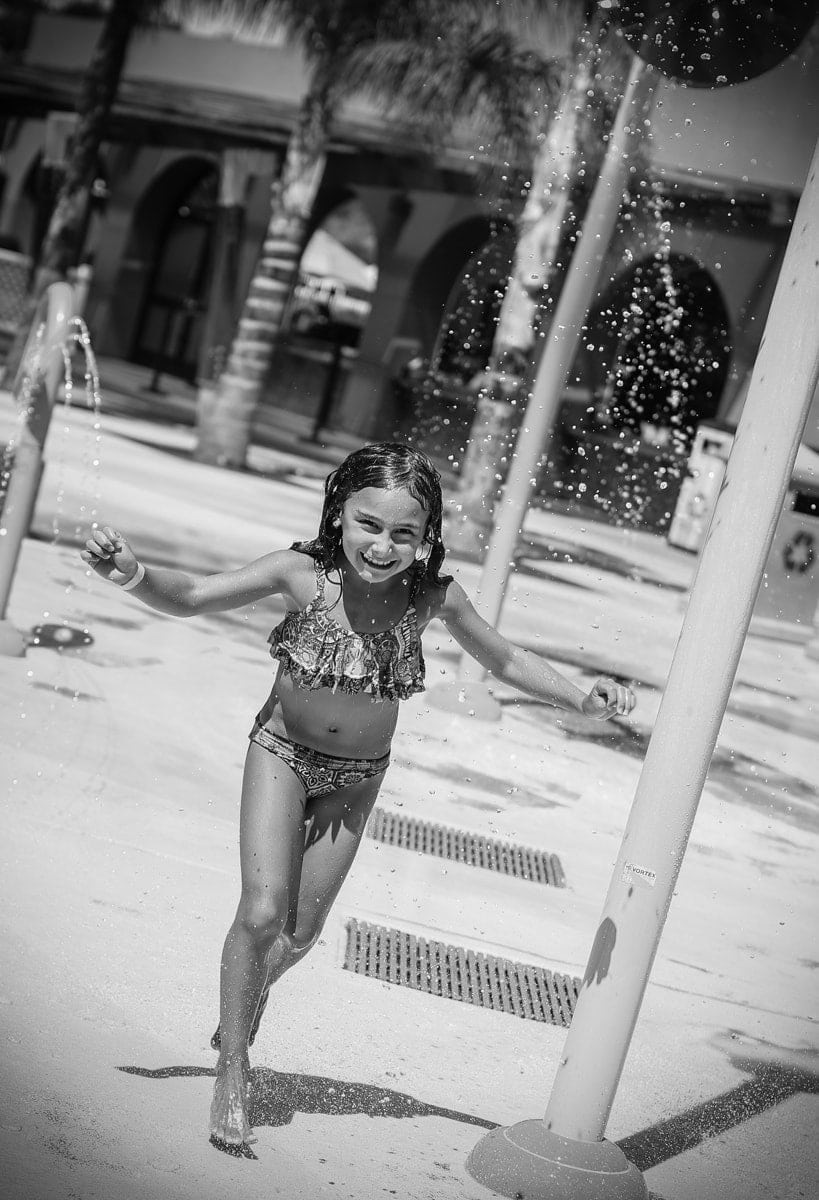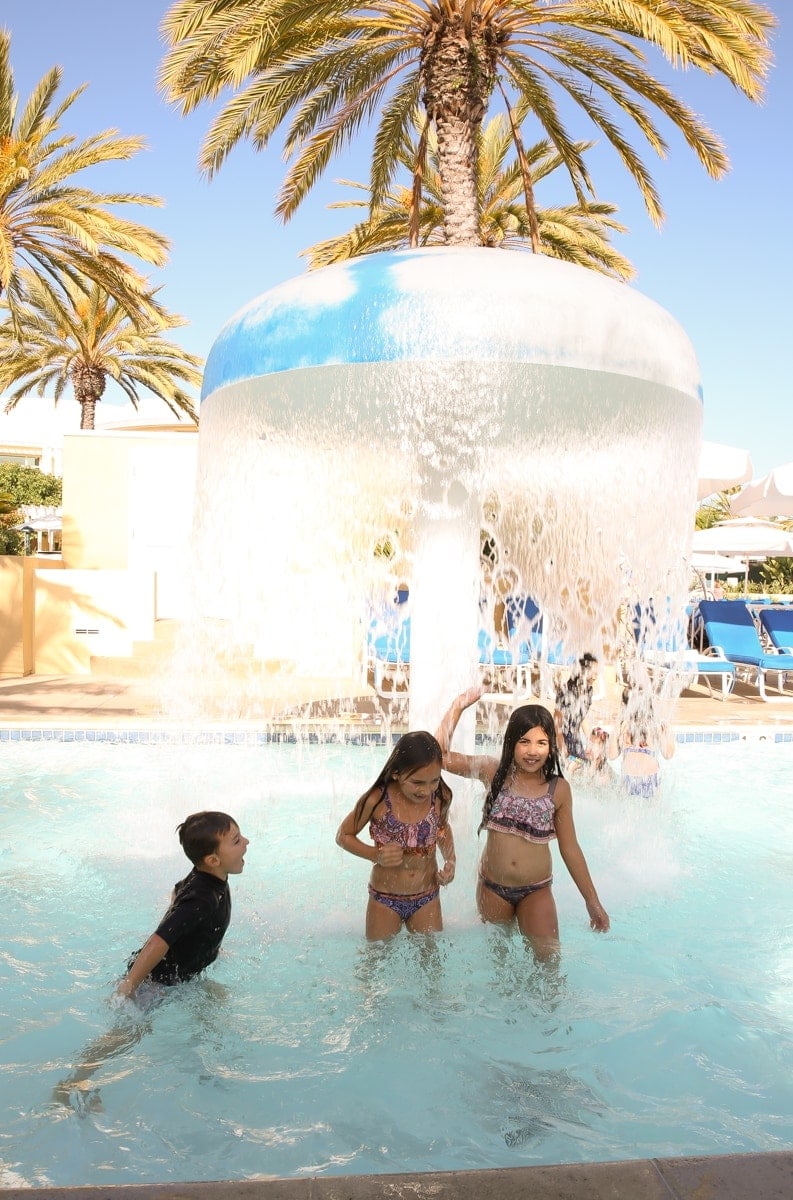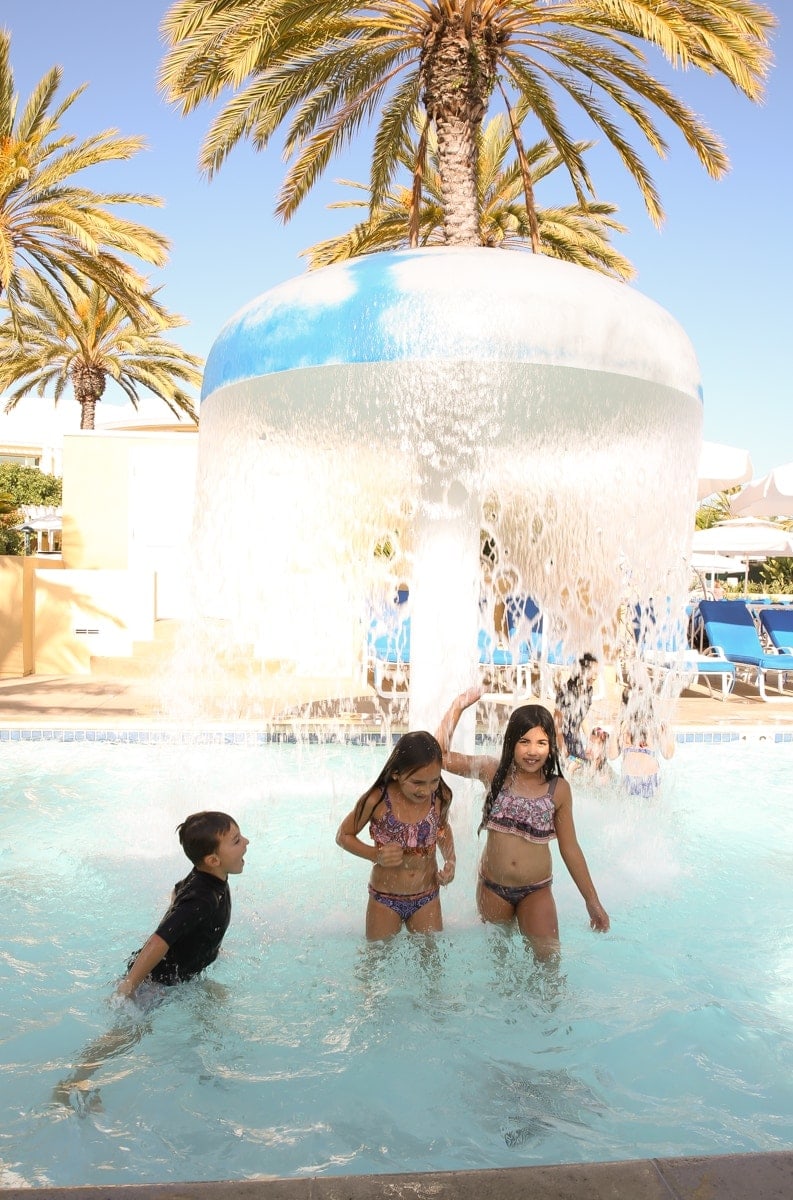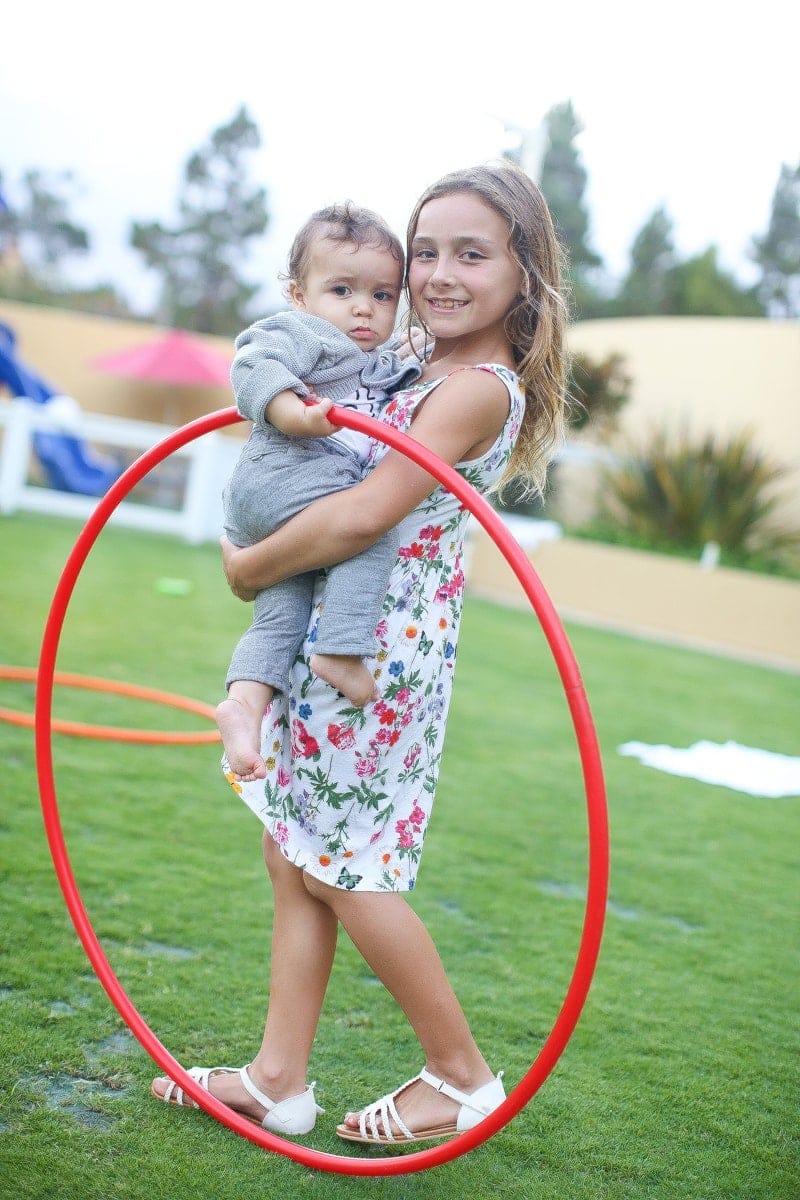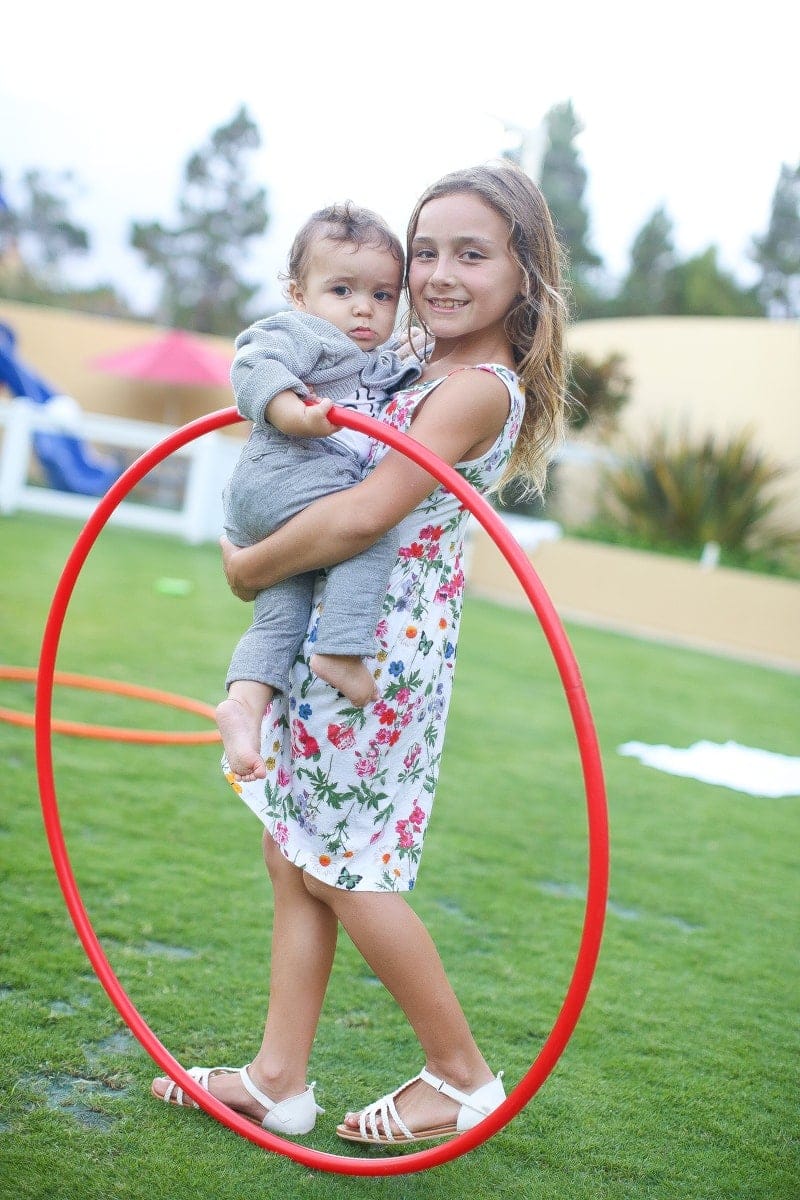 If you're looking for a little adult time, the third Friday of every month is the perfect opportunity for date night at The Bay Club. This means you can drop the kids off for up to 3 hours – and enjoy a relaxing evening on site at member socials with live music, dancing and amazing food and wine. At Club 77 (the adult only area within The Bay Club), sophistication and world-class food and beverage combine with a spectacular setting with indoor/outdoor cabana style lounge, and an adult only lap pool as the backdrop.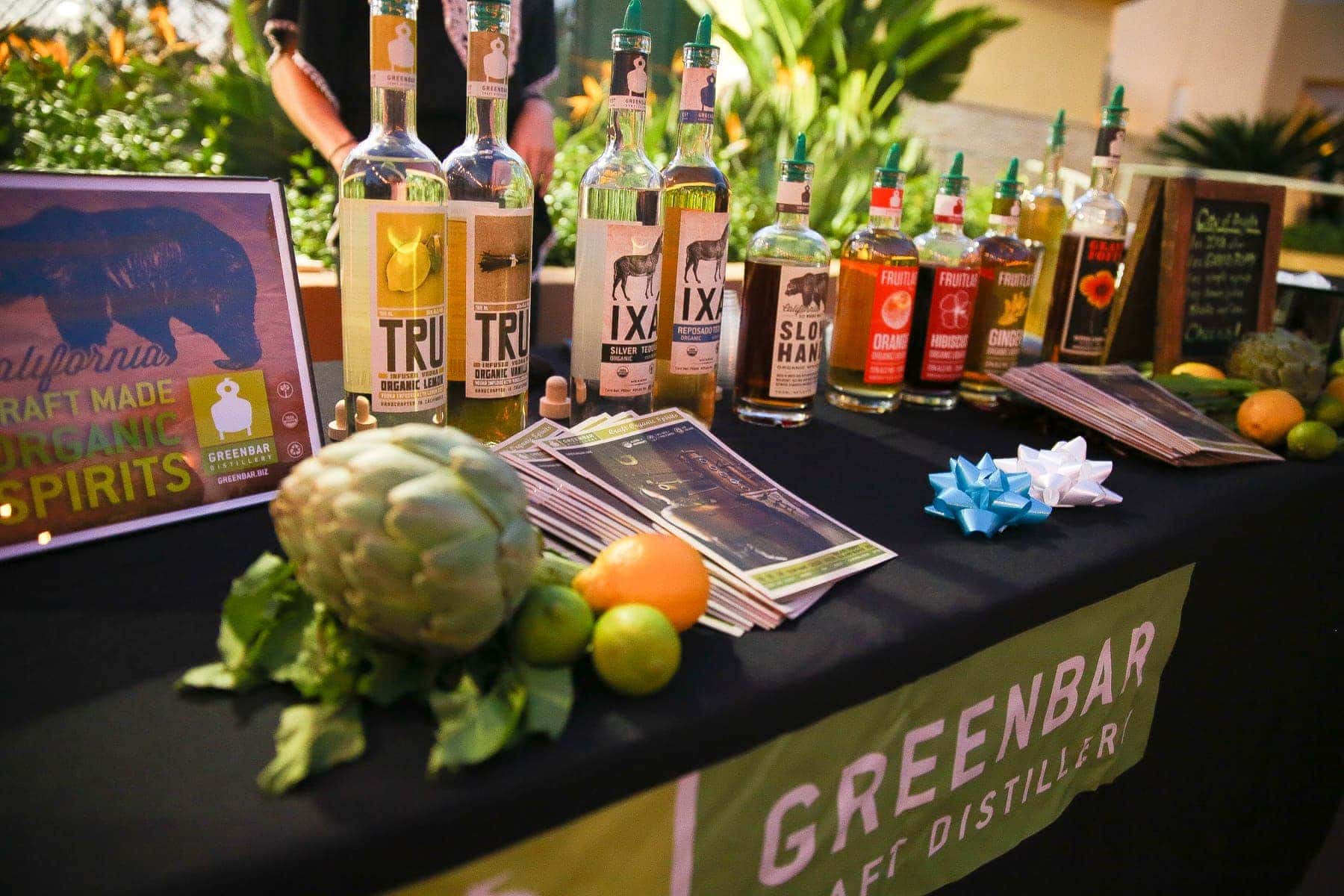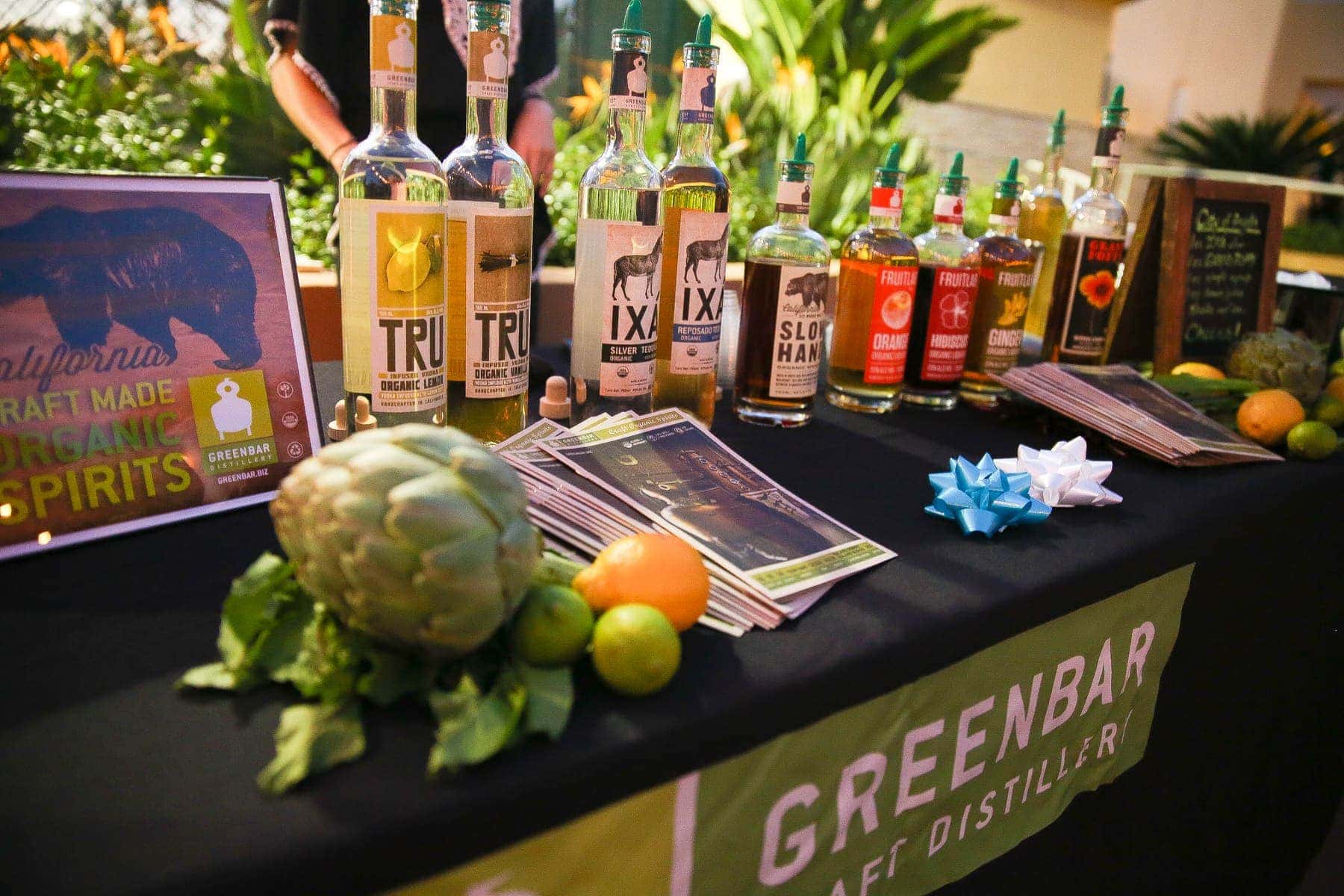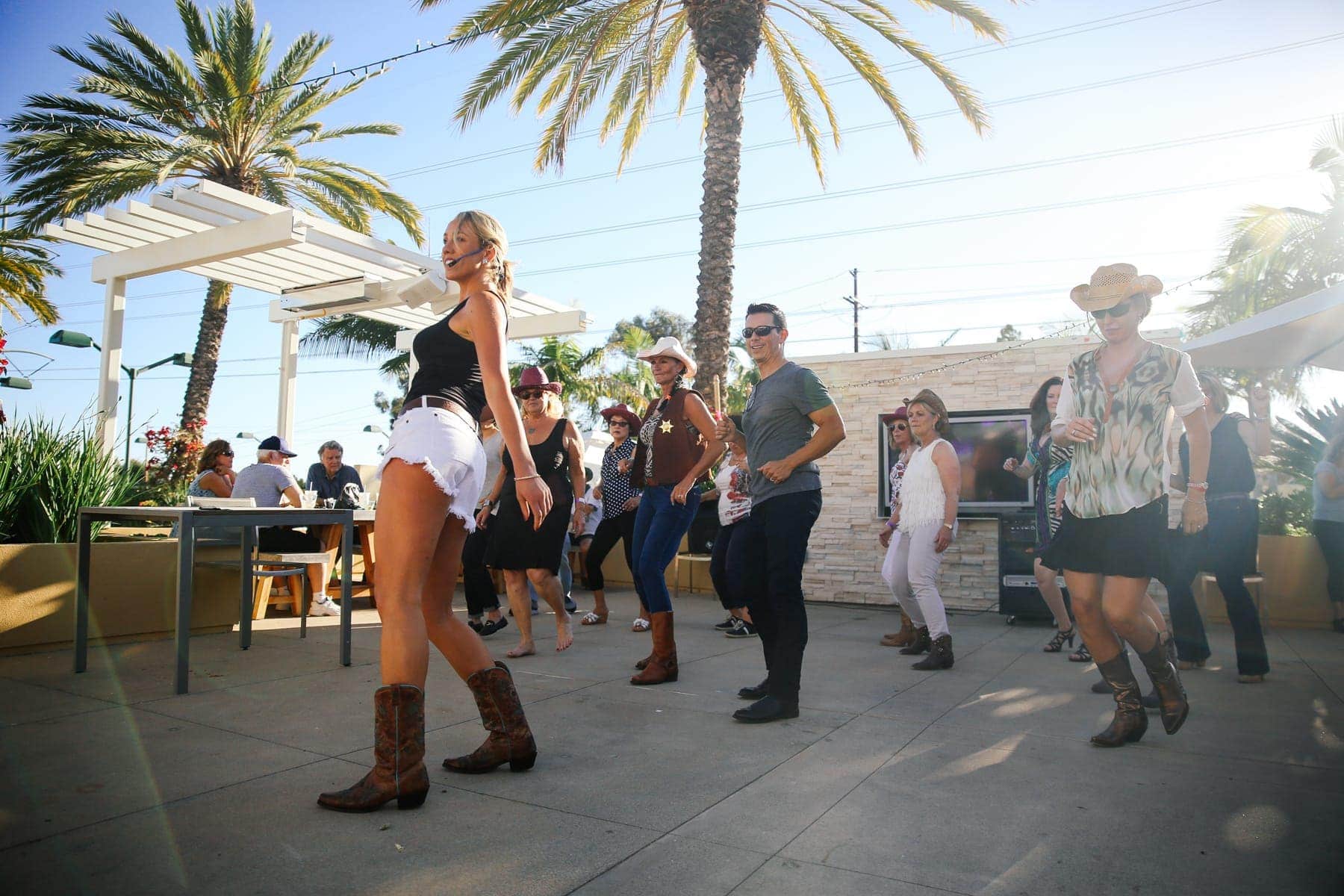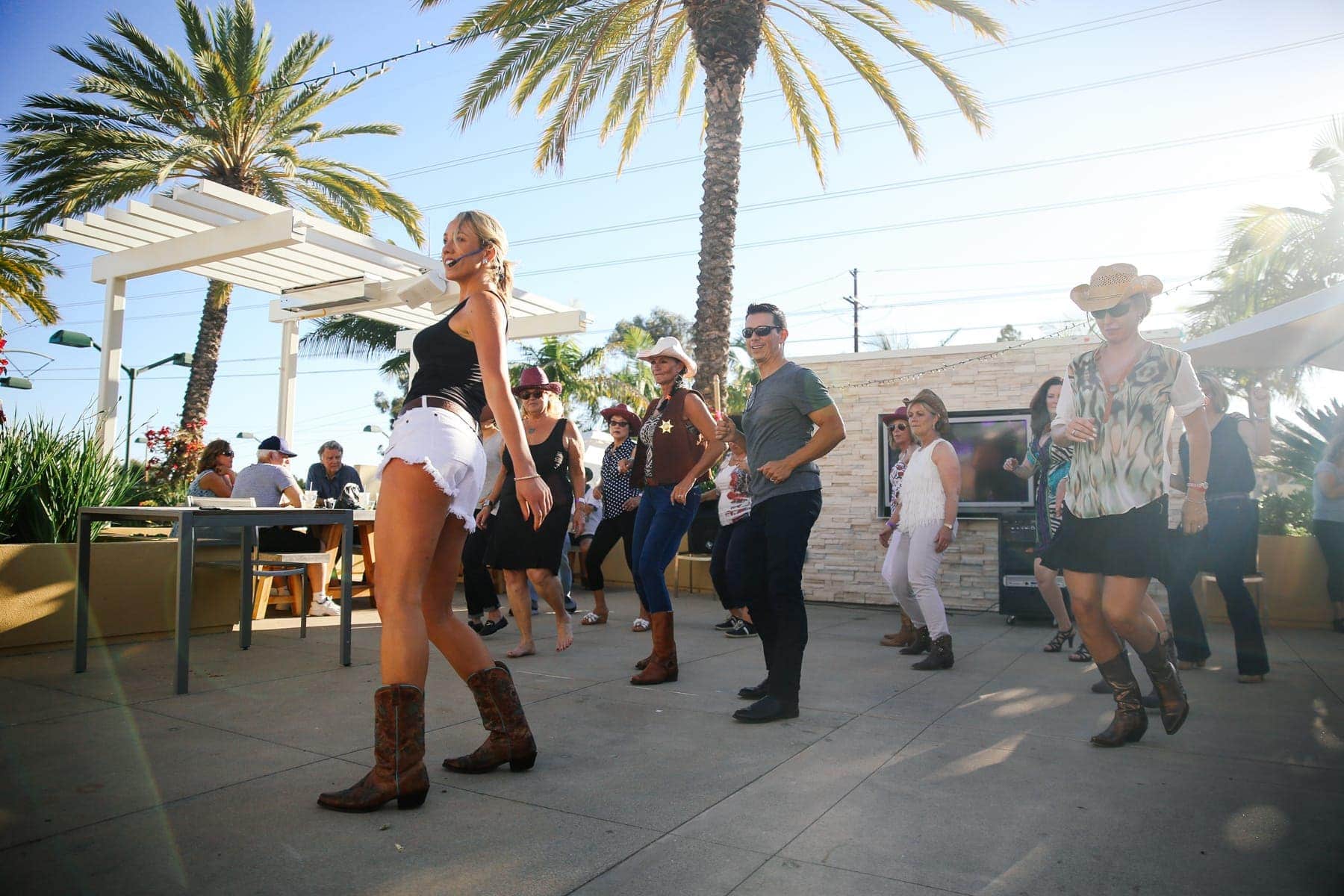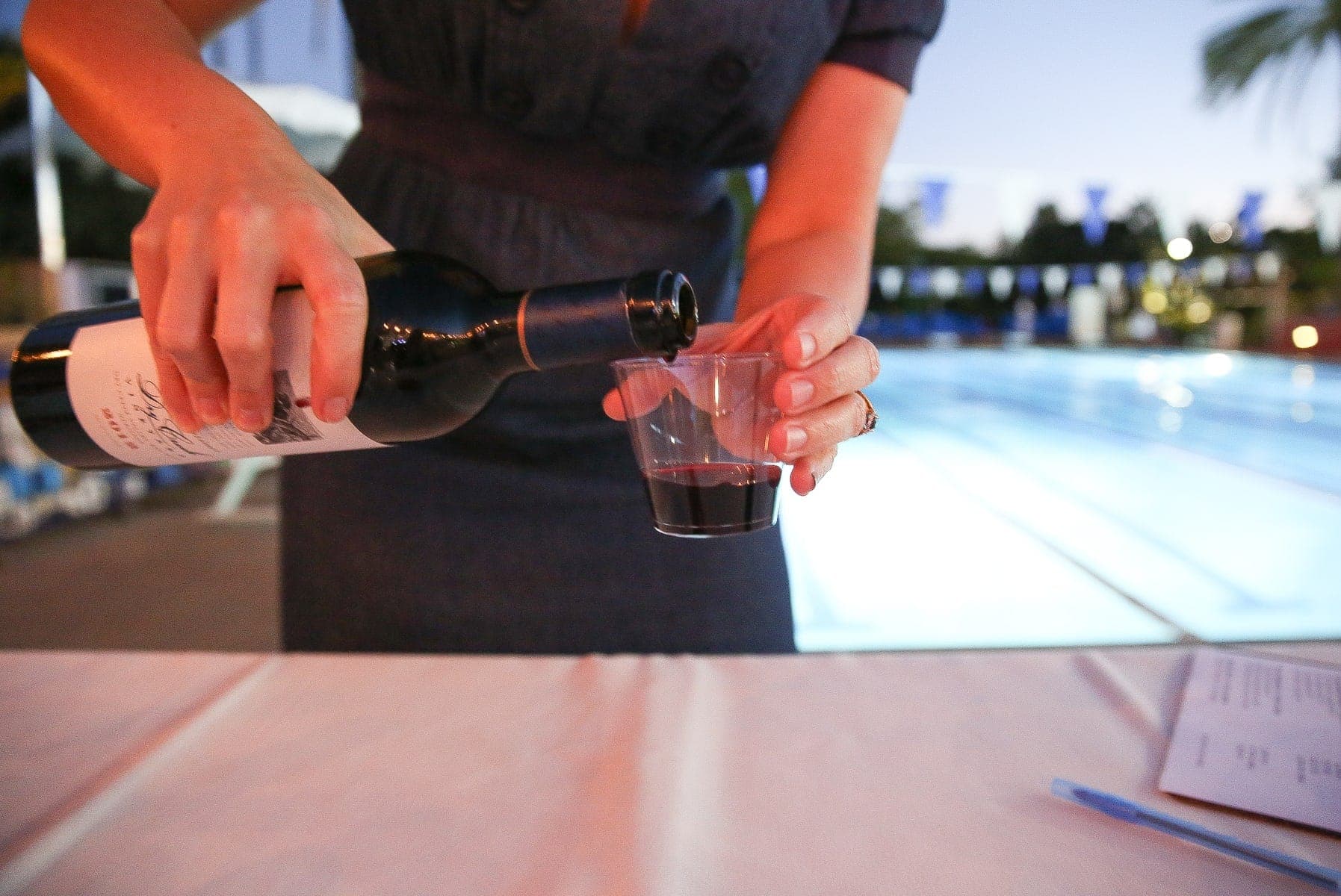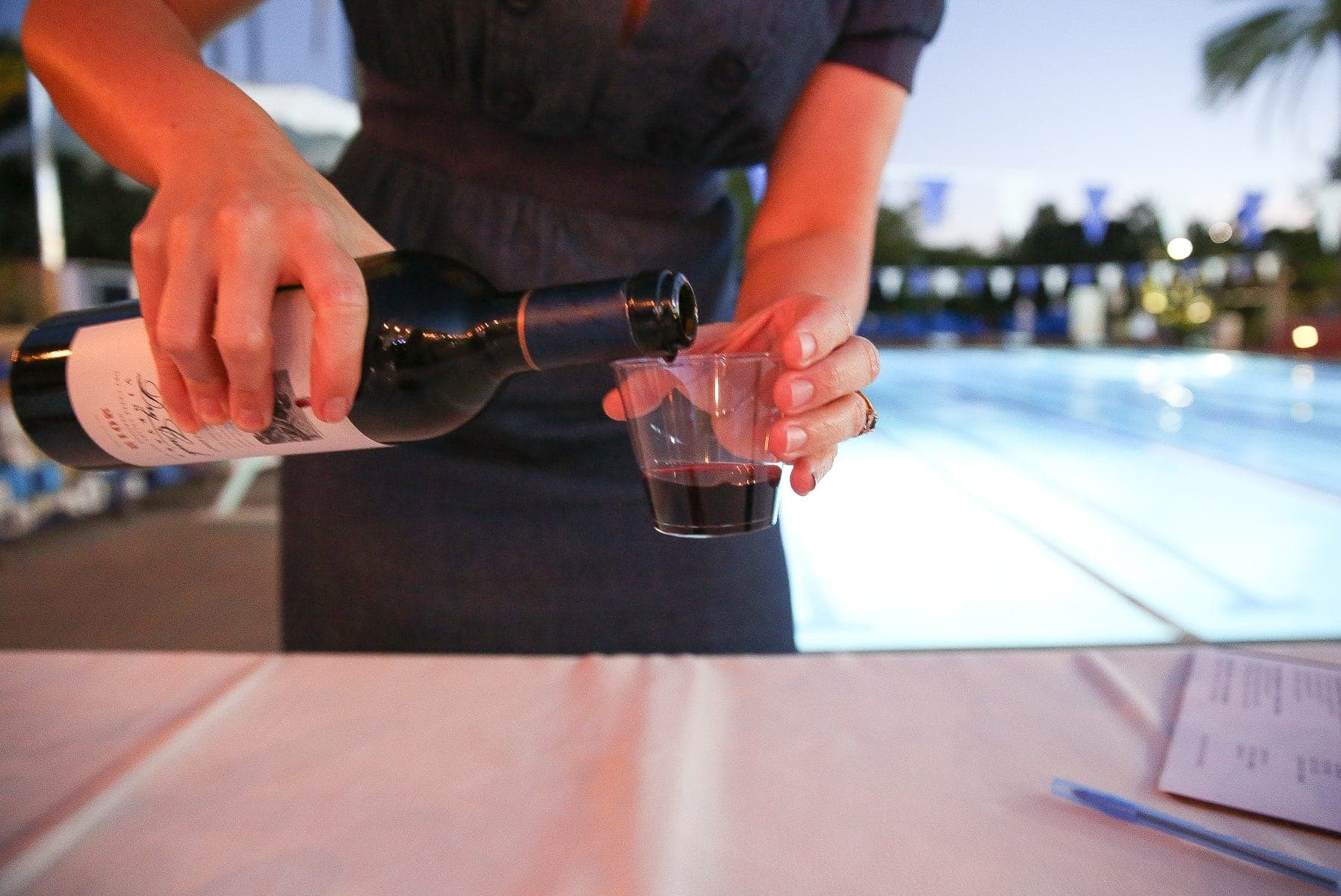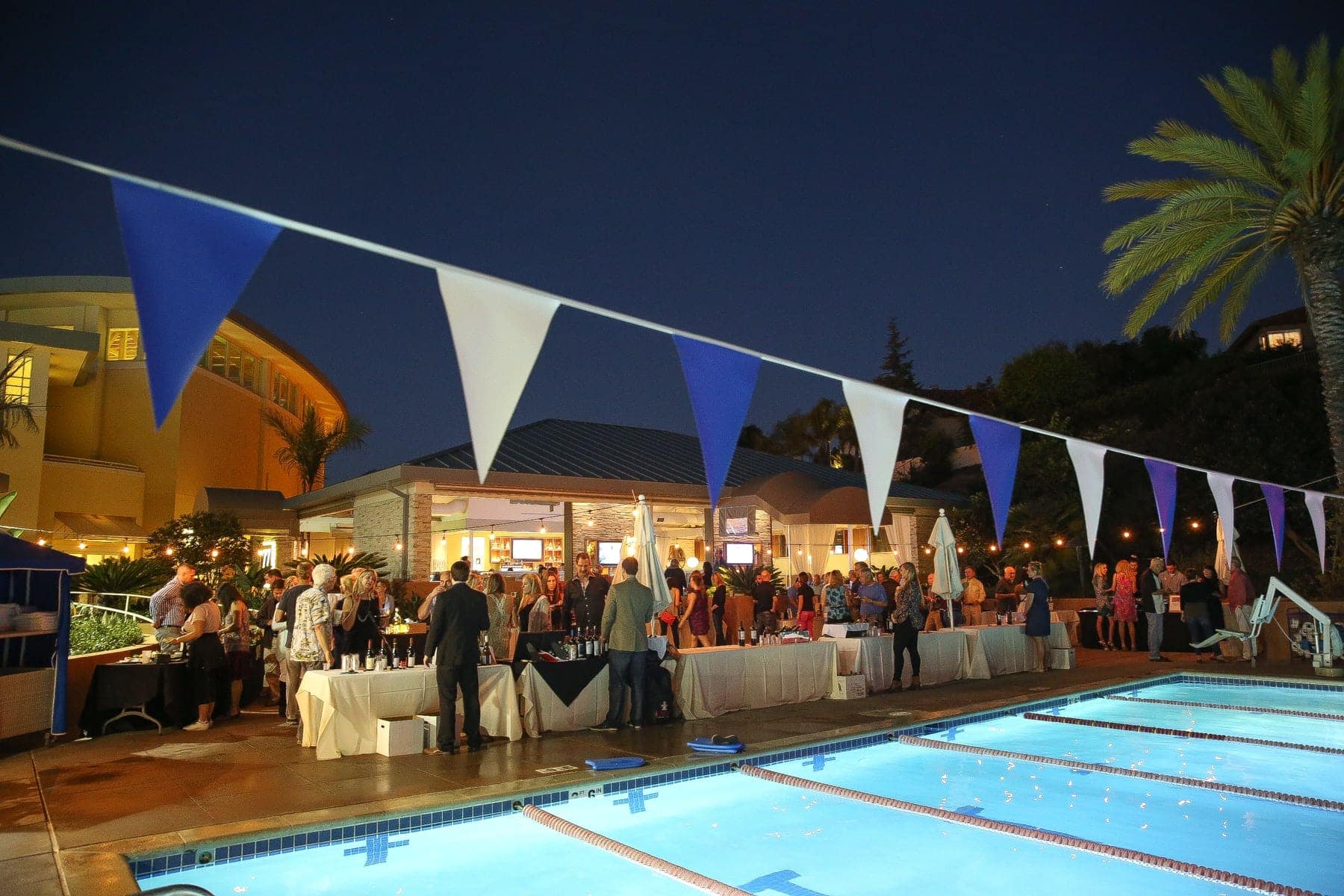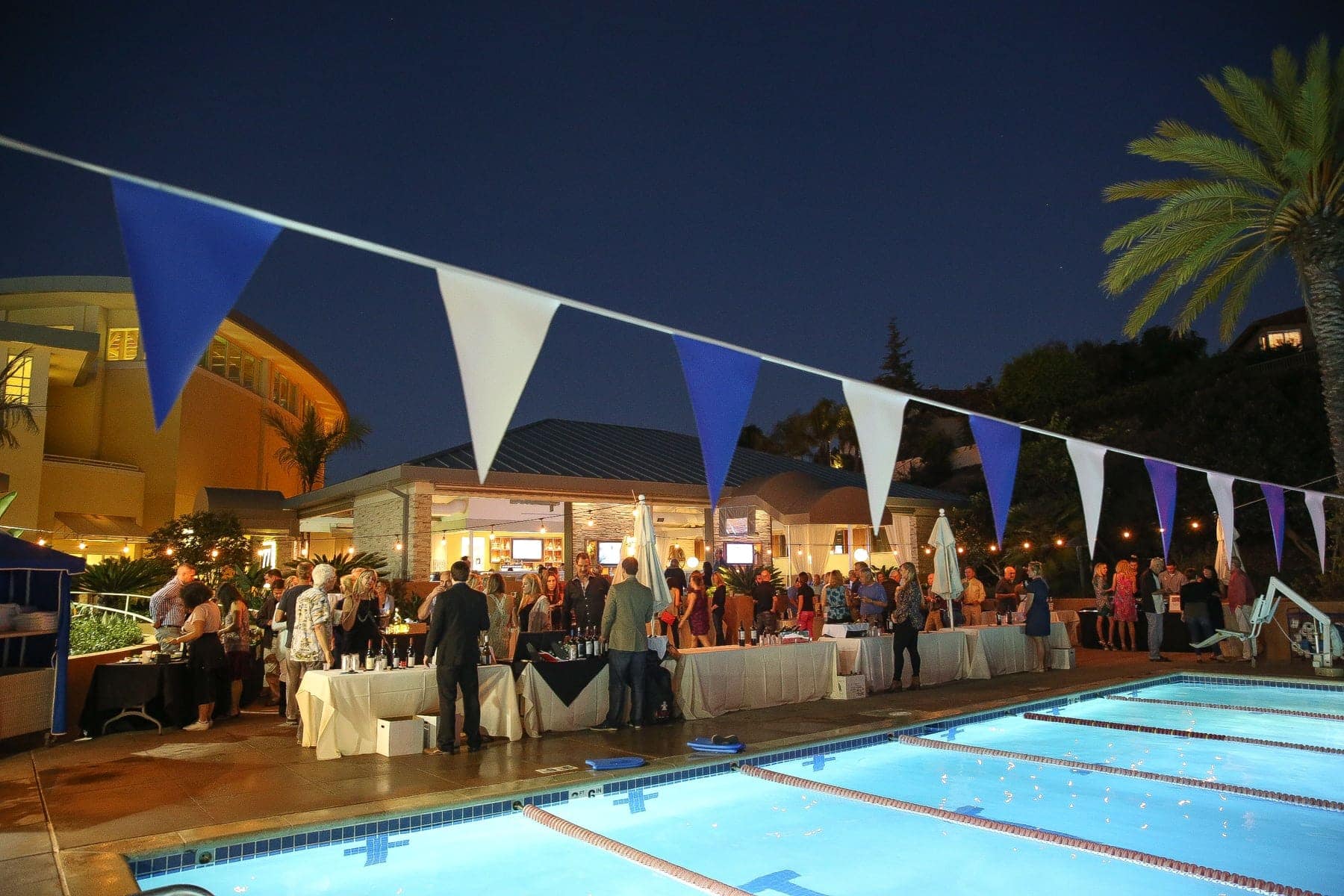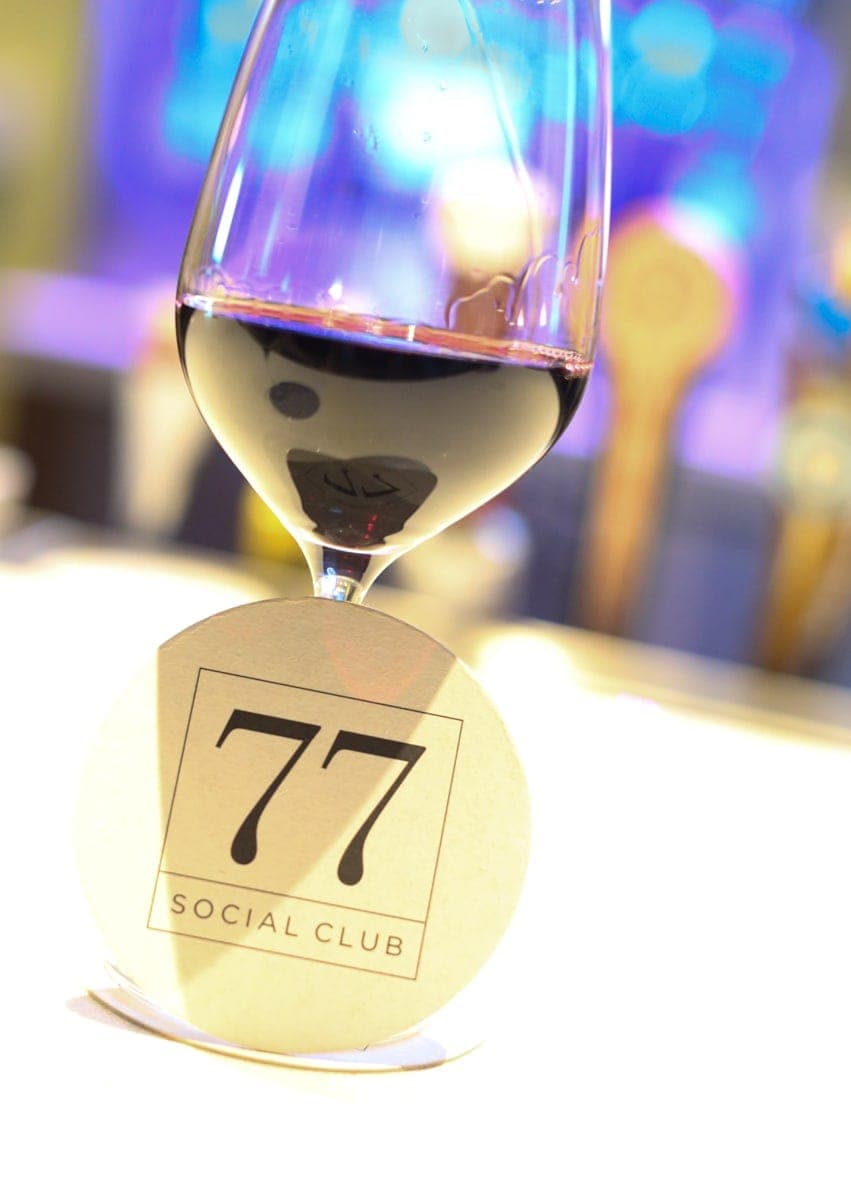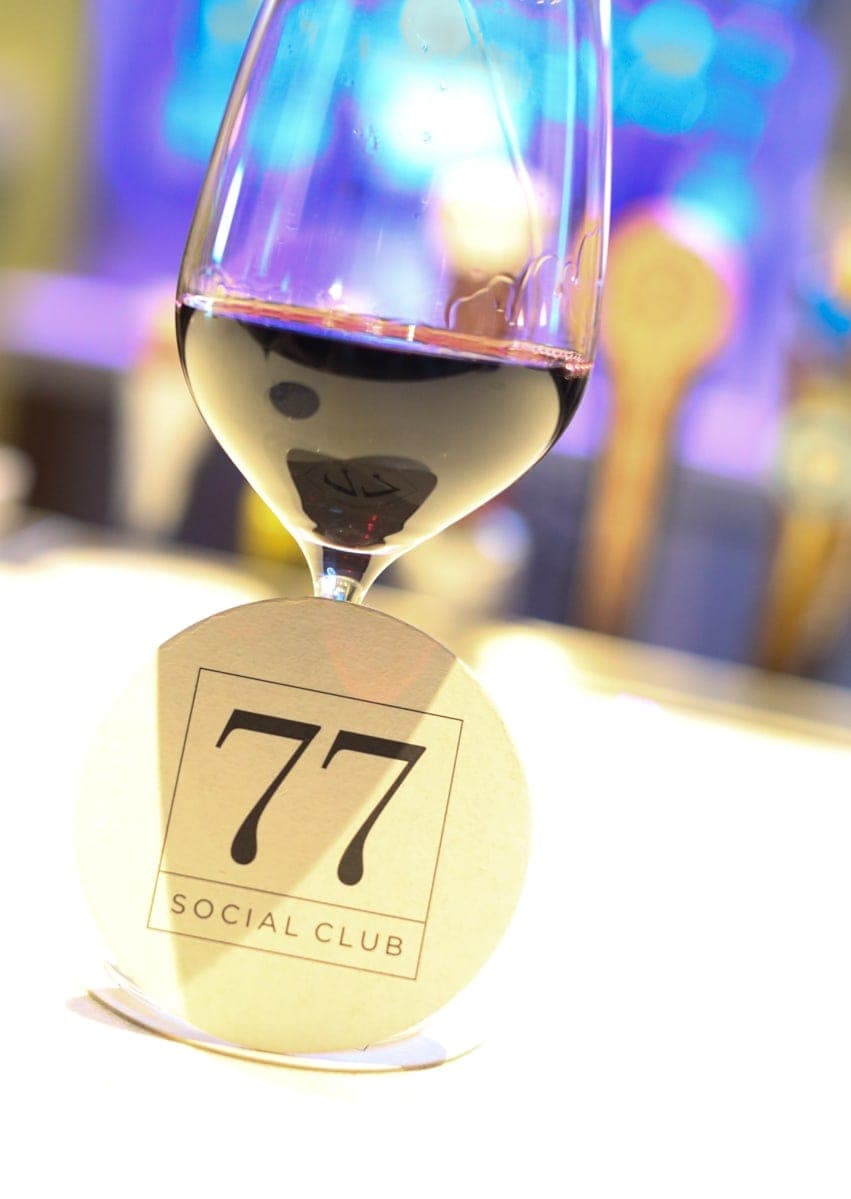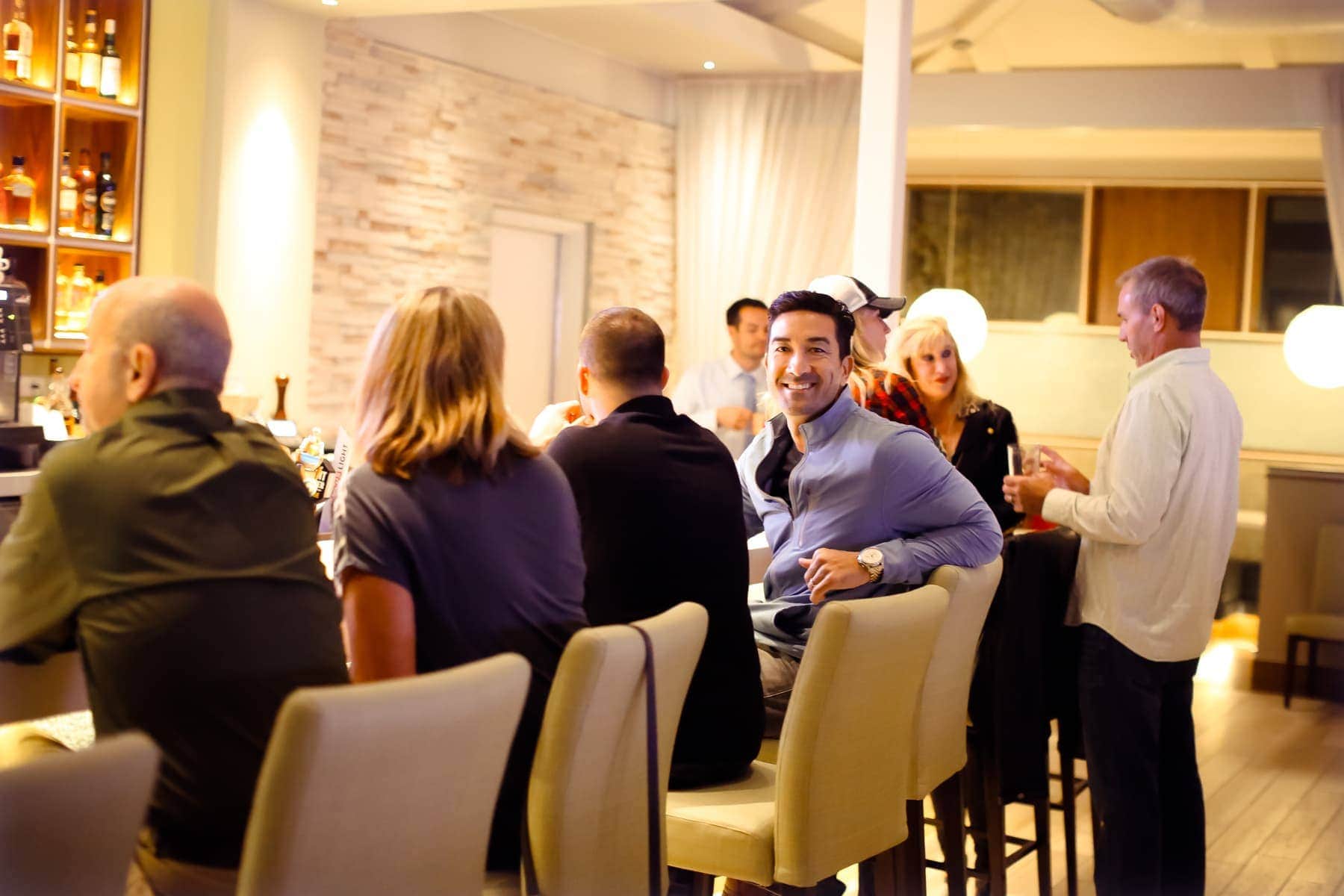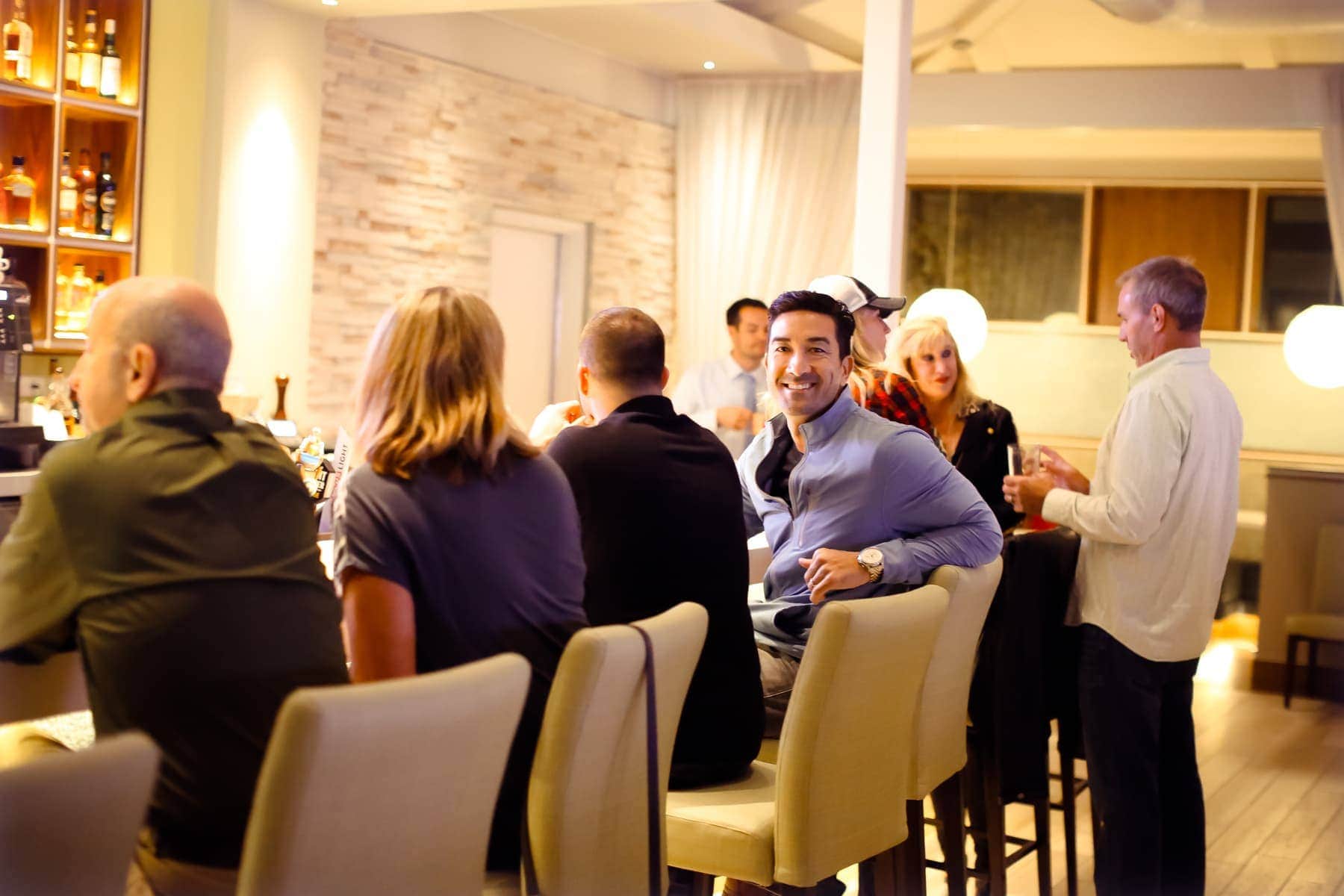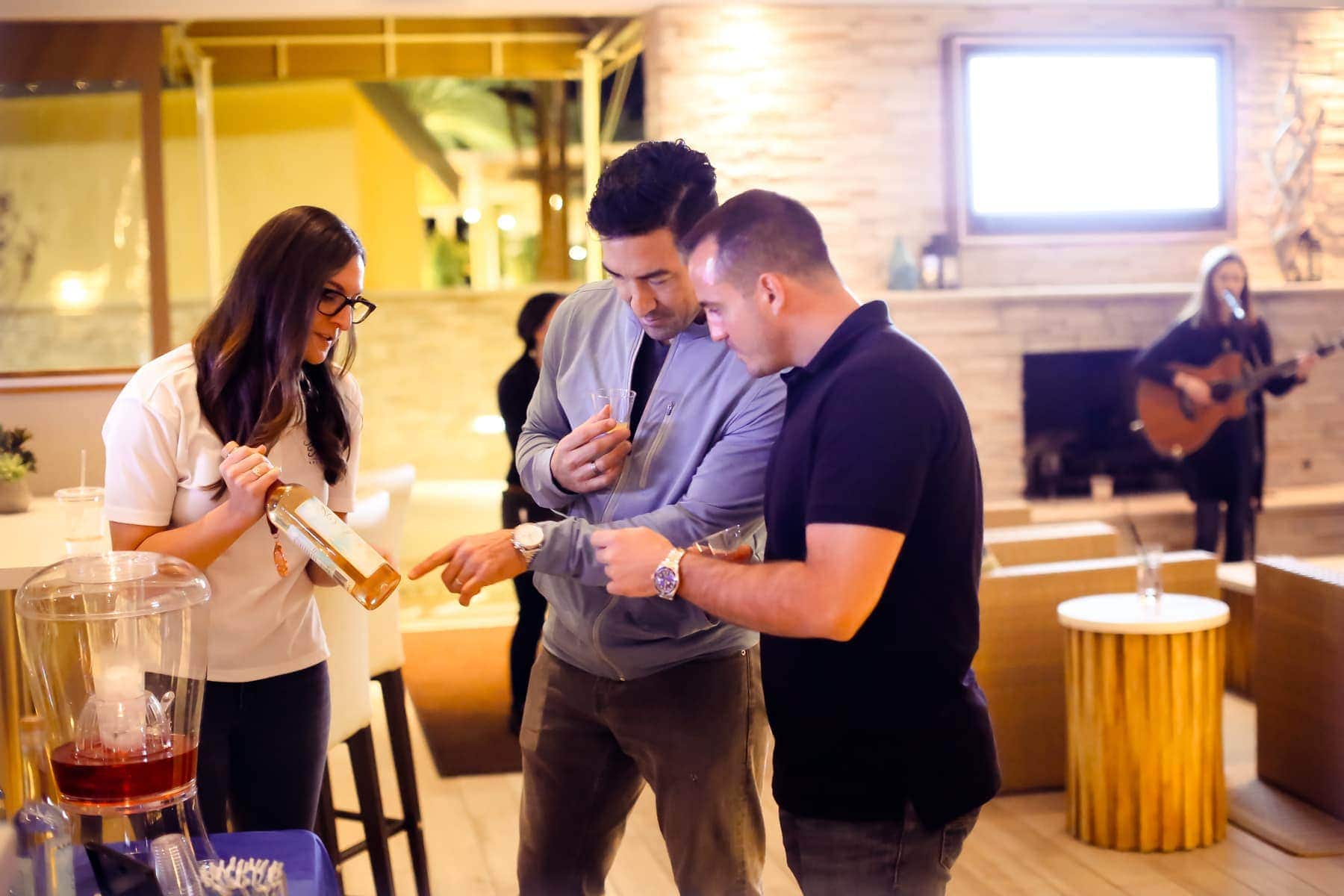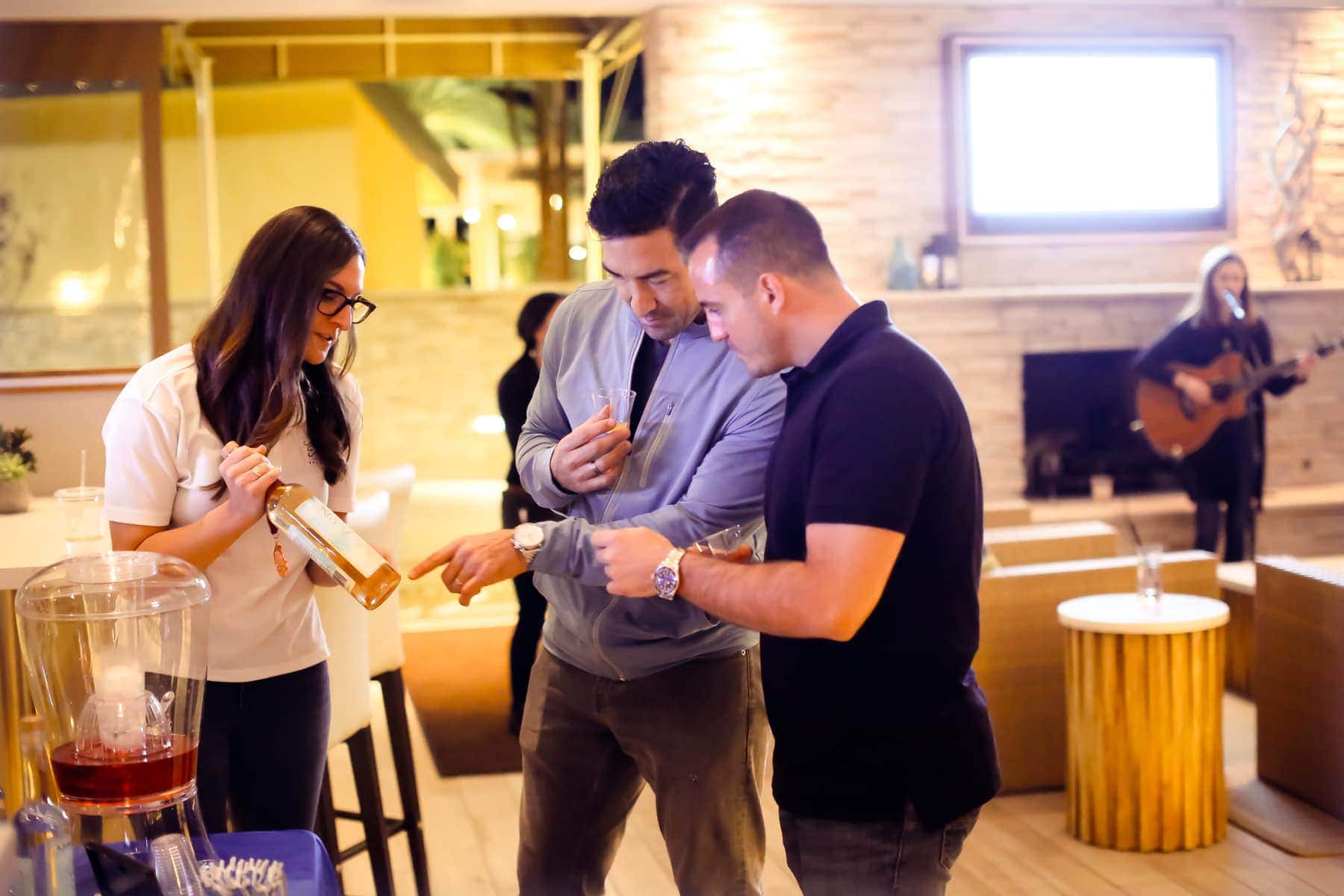 170 Plus Exercise Classes
The Bay Club has over 170 group exercise classes on the schedule that are designed to fit each one of their member's unique fitness interests. They feature different master classes each month that are meant to enhance workouts and keep the experience fresh and exciting.
Recently, The Bay Club added new Matrix iC7 spin bikes that take the cycling experience to a new level. Not only are the bikes smooth and beautiful, their state-of-the-art technology incorporates the science of power into your workout, delivering an unparalleled spinning experience.
Upcoming Events
Starting on January 7th you can take your cycling fitness to the next level by finding out your Functional Threshold Power (FTP). Knowing your FTP number is key in determining the best workout efforts for your cycling workouts, and is greatly beneficial in increasing overall fitness. Take the guesswork out of your workouts with this useful test.
Sunday, January 15th and 29th at 10:45 am in the Cycling Studio
DJ Spin Class benefitting Rady Children's Hospital
Flash back to the 80's with DJ Psyche and instructor Victor Valentino. This special event class benefits Rady Children's Hospital.
-Tuesday, January 17 from 6:00-7:00 pm – Cycling Studio
Suggested donation of $20 per person
Kick off January with this 6-Week Weight Loss Challenge!
Lose pounds and inches and have fun doing it. Get your best body yet with Linda Kennedy's proven LEANPower! system. This program starts January 9th and for more information contact Linda at Linda.kennedy@bayclubs.com.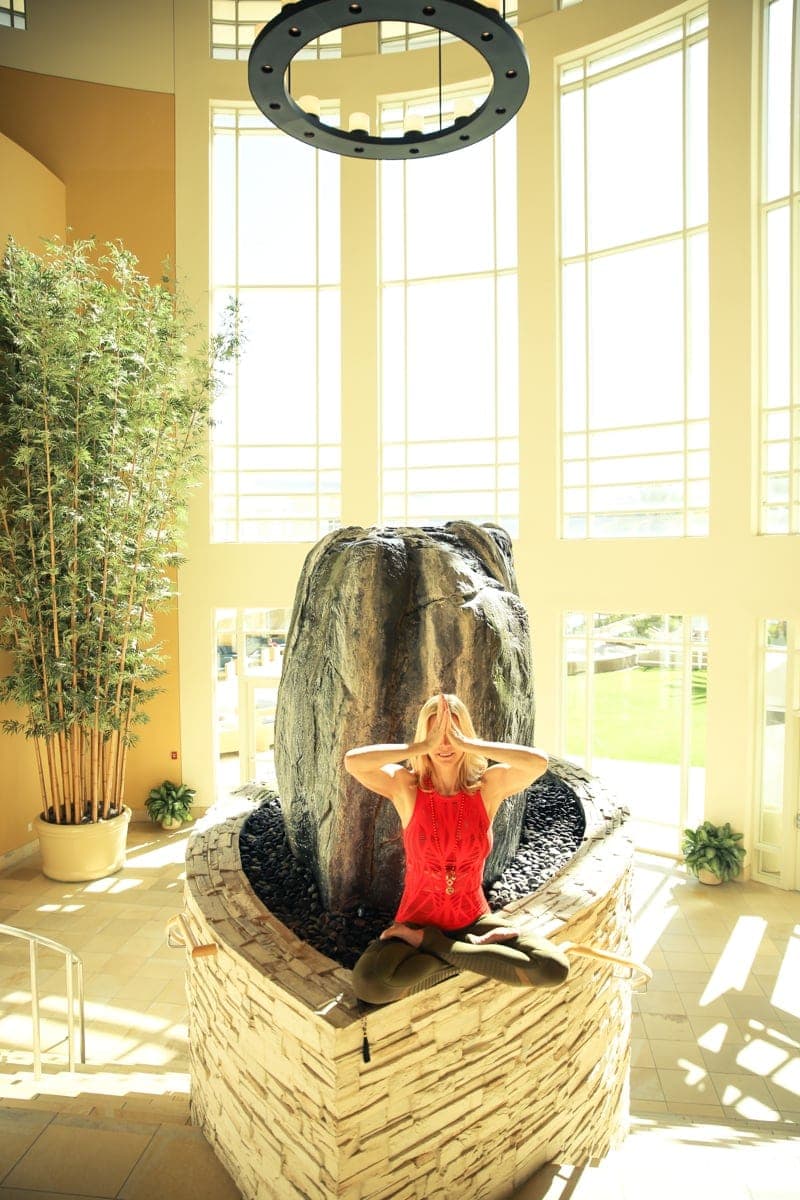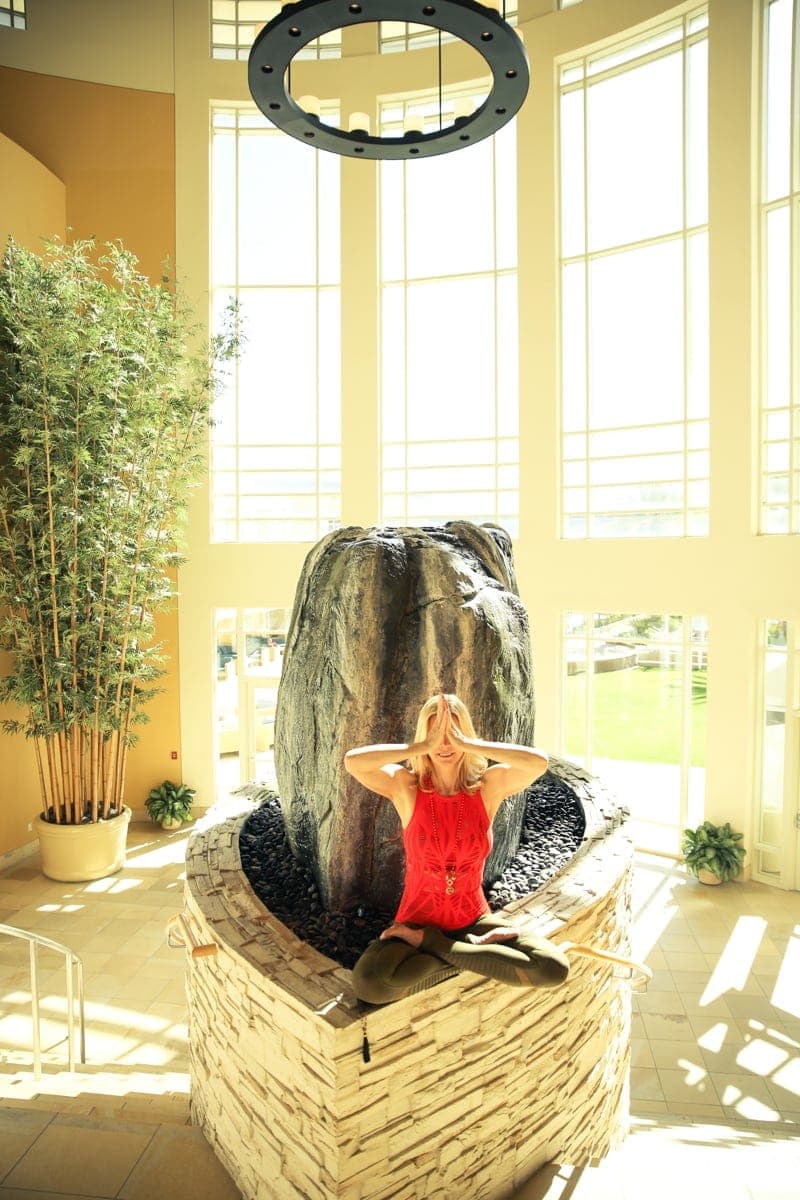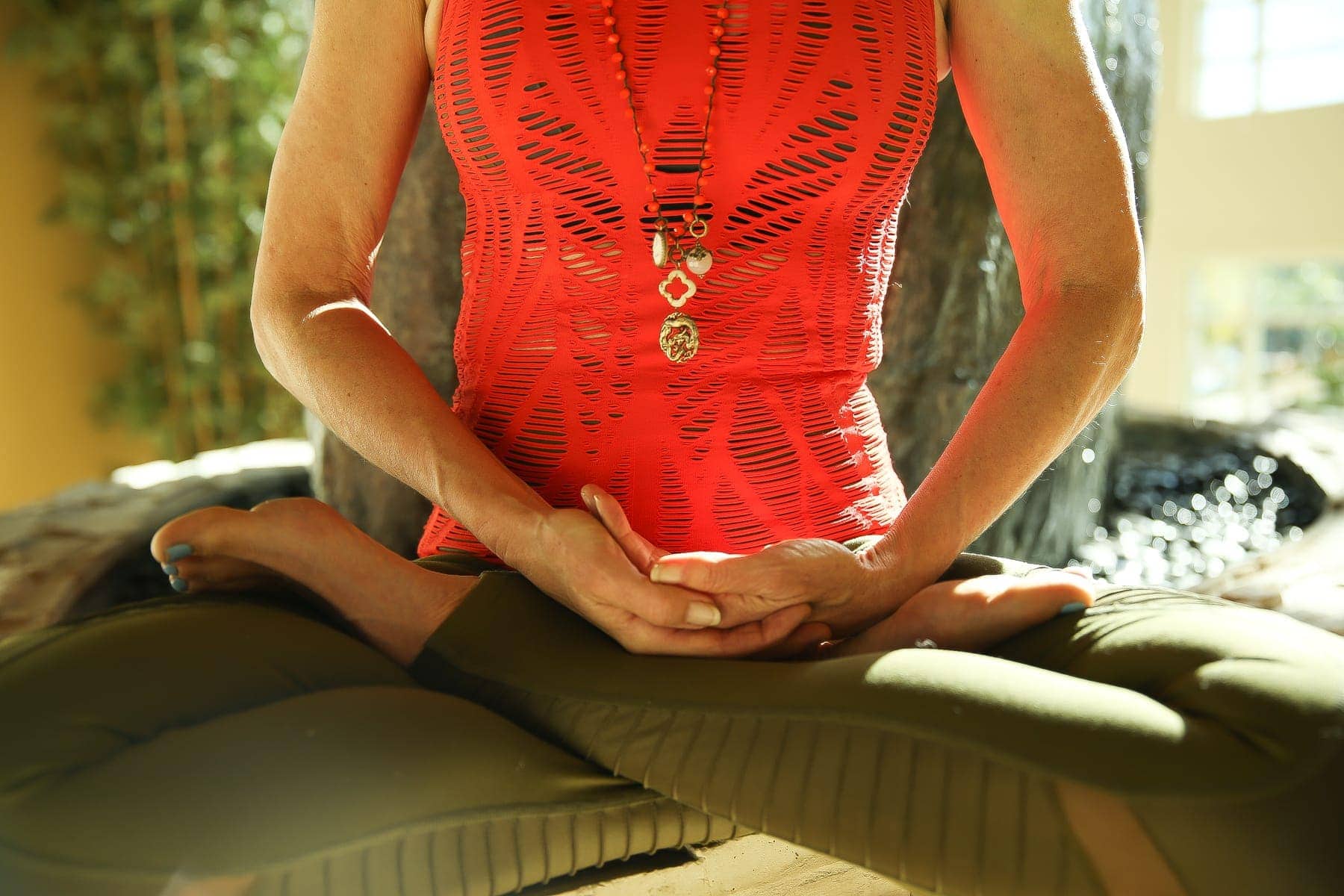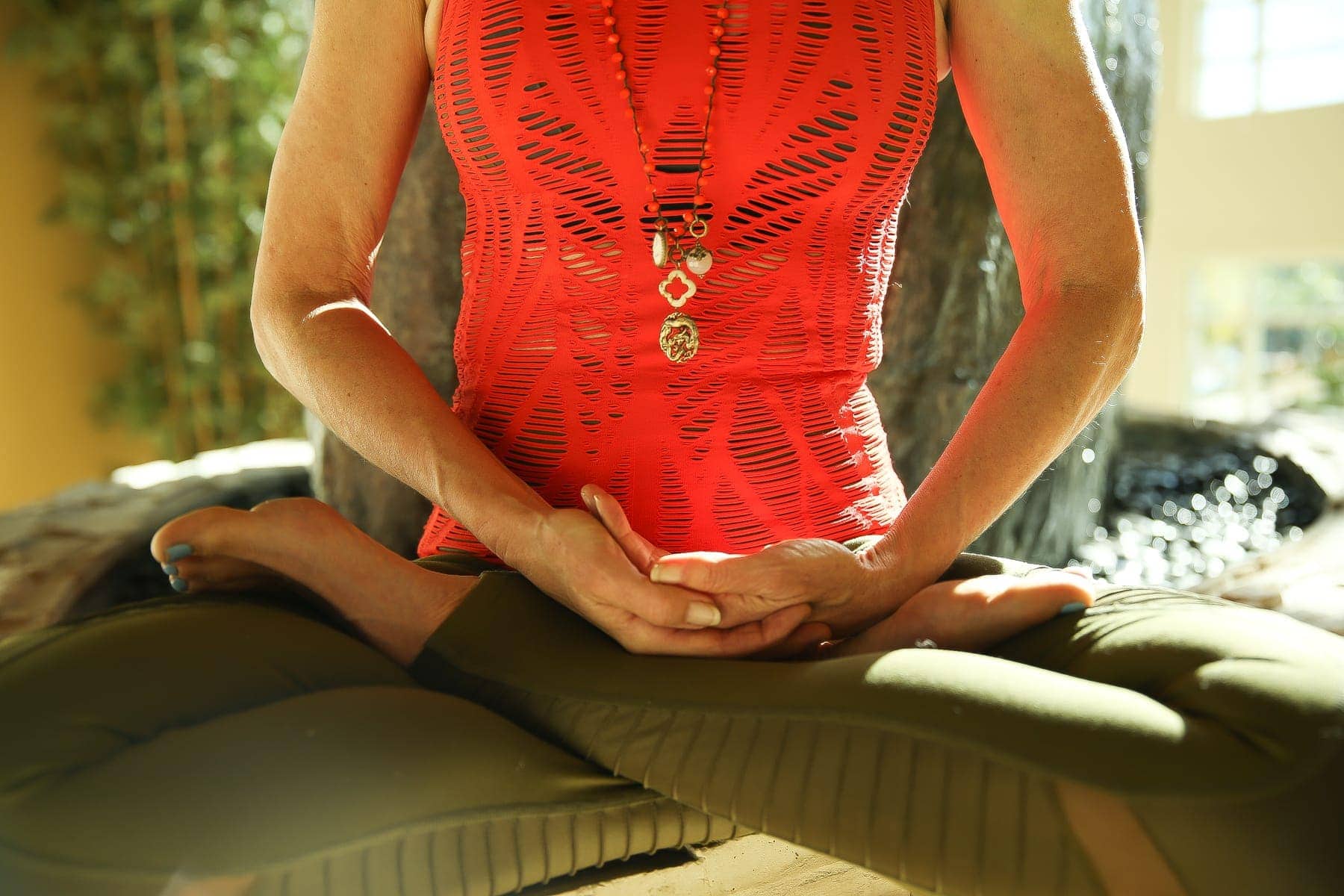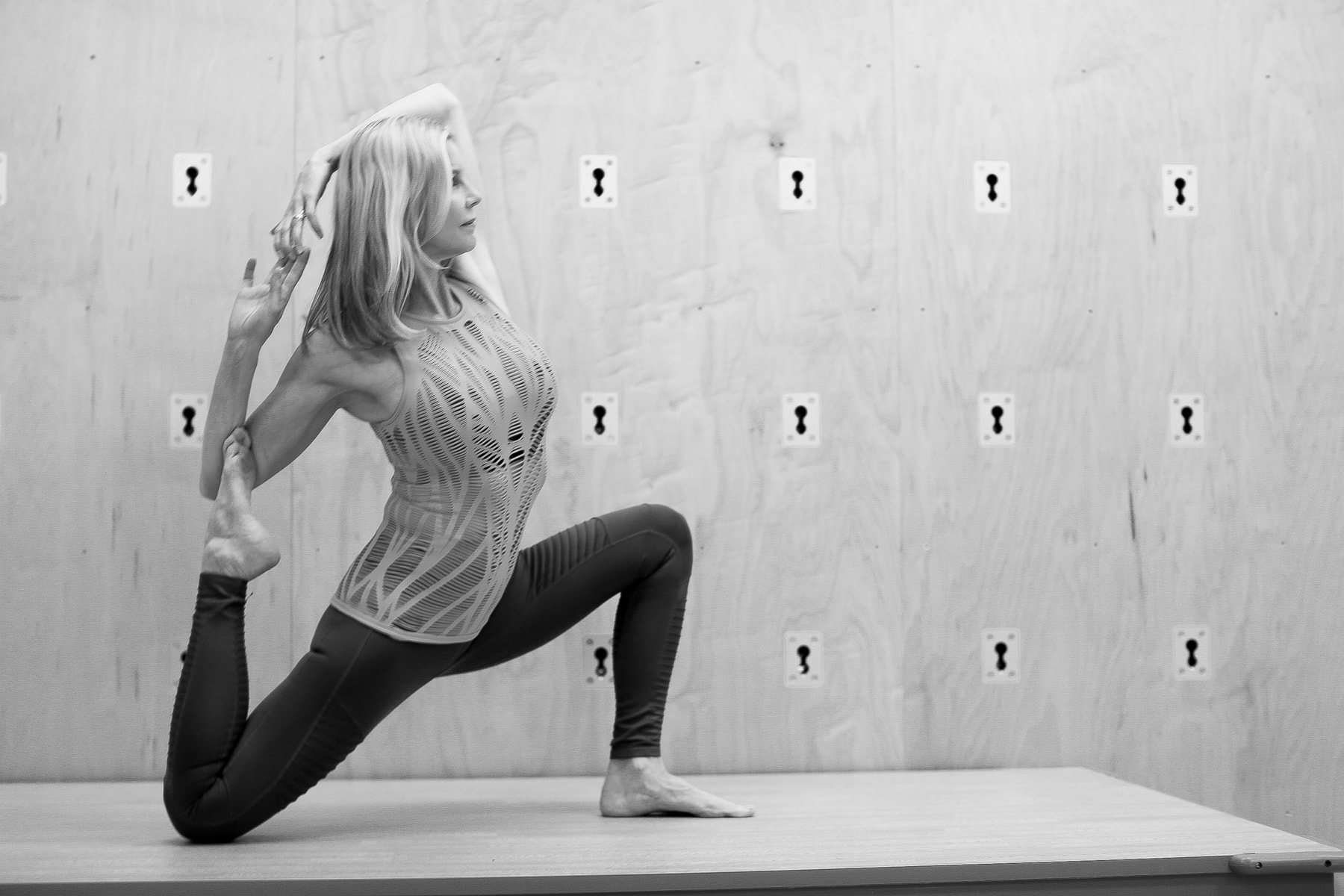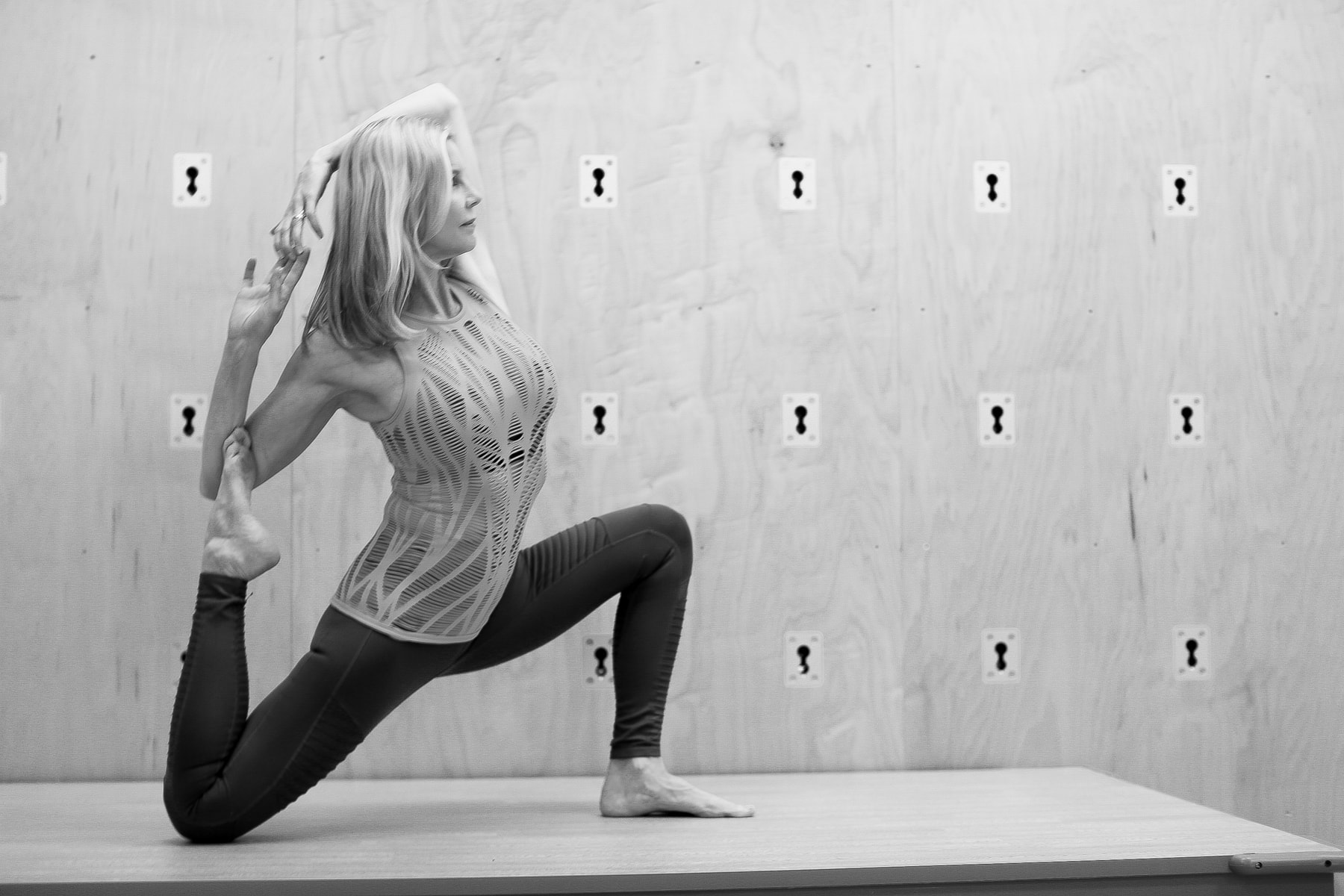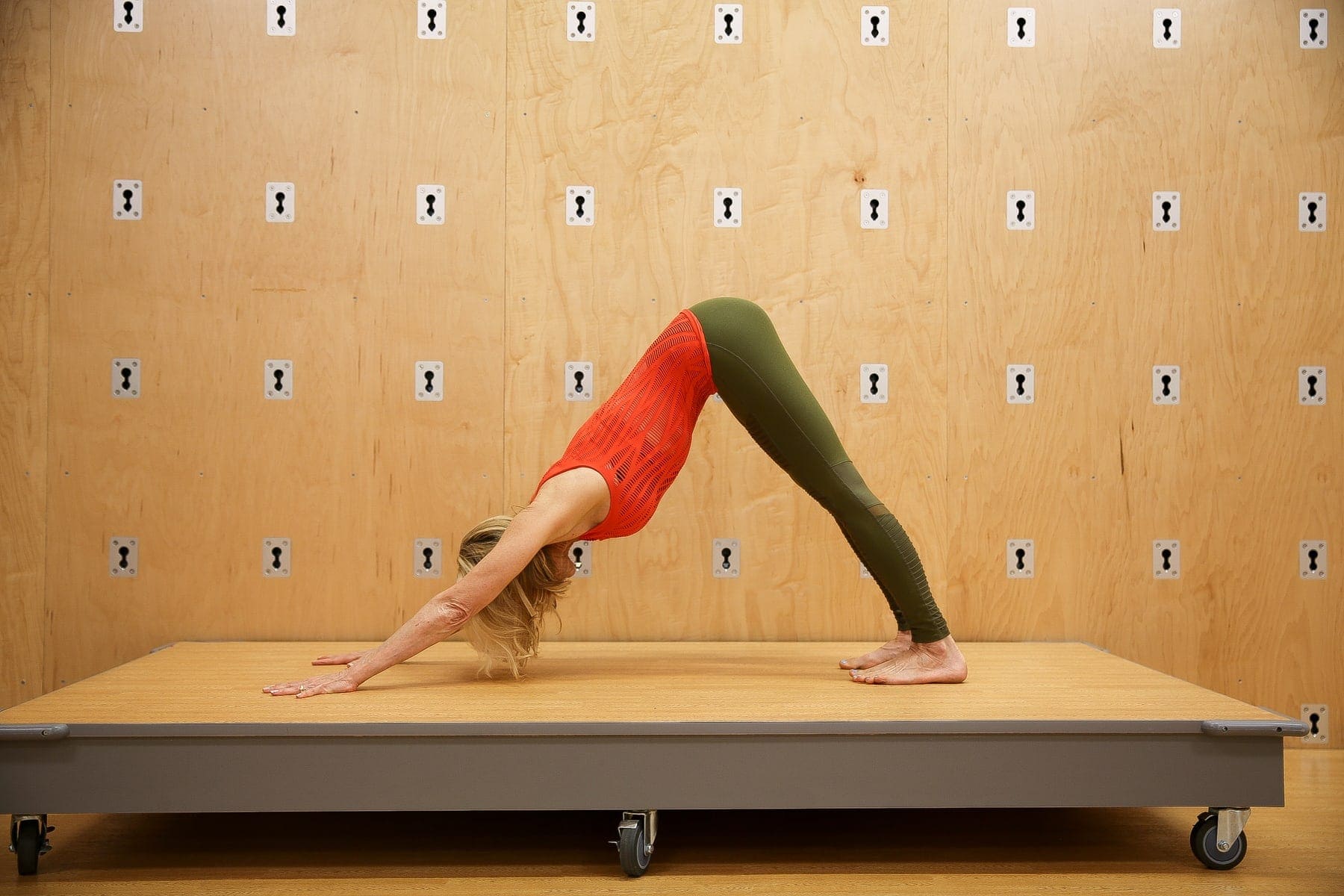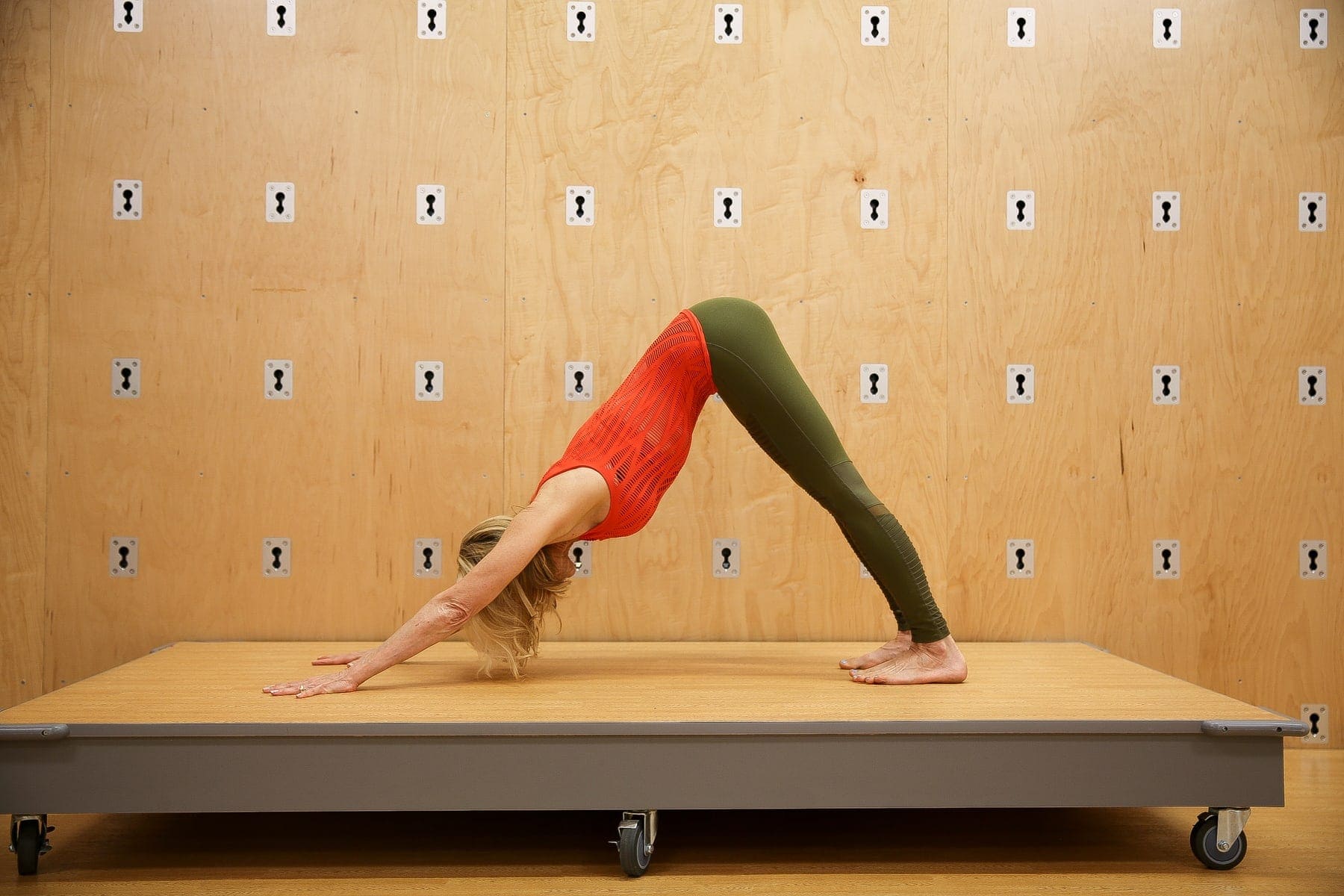 A Day of Namaste… New Year, New Story
Well known yoga instructor, Stacy Mcarthy and her husband, Tom McCarthy, a mental performance coach who has worked with Olympic Gold medalists, are bringing us a day filled with practices to Master The Big 3! How you Eat, How you Move and How you Think. What an outstanding opportunity to recharge and start living life to our fullest potential!
Stacy, who is so devoted to helping us become better and do better, will take us on an invigorating yoga practice and a one day Beaming Lifestyle Cleanse ($85 value). She will fill us with knowledge about sustainable eating practices that will never make you want to "diet" again. More perks include a handmade Mala Meditation Necklace ($150 value) and gaining the insights you need to keep your new year's intentions alive within the support of your community.
This seasonal day retreat will be held from 9:00am – 5:00pm at Bay Club Carmel Valley. Join in for a day designed to increase your Prana, Perfect your Postures, Cleanse your Body and Build Community.
Stacy's mission is clear- to help you thrive! She believes we are all sparked by a shining light, and when we take the time for self-care, that inner light shines infinitely bright. When we recognize the fullest potential of that illumination within ourselves and others, we say the Sanskrit word Namasté. Her mission is to use yoga, meditation, nature, inspiration and philanthropy to inspire people to do more, give more, and be more- so that the whole world will shine brightly, and live Beaming. I absolutely adore this, her and everything she stands for!
Stacy has even inspired me to do some research of my own into yoga teacher training courses. If you are an aspiring yoga teacher, take a look at https://www.siddhiyoga.com to learn more about how yoga training can help you to spread the message of yoga to the rest of the world.
Pay It Forward
Pay It Forward Award – During the Day of Namaste, Stacy will randomly select a participant from the audience to spend $400 of the proceeds from the event. Then they return to tell us the story of how they spent the money. We all know how a little bit of money can go a long way to help others in need in spreading love and namaste. There's only one catch to spending your money gift…. it has to do some good for others and better humanity. To register for this awe-inspiring event please click here.
With so many opportunities to mindfully eat, exercise and even relax at The Bay Club, this year's goal of taking great care of myself and that of my family should be seamless. The best part? The Bay Club is a true community of people who are all working toward those same goals, and let's face it – working together is certainly better than going it alone. How are you and your family getting back into your routines this year? I would love to hear from you, but before I go, The Bay Club would like to give one lucky CGGM reader a year membership! All you have to do is the following:
BAYCLUB MEMBERSHIP GIVEAWAY
I am so excited to let you all have a chance to win a Club West Premier membership for three-months, which gives you access to ALL 22 California Bay Clubs! Here is what you have to do:
Follow @citygirlgonemom & @bayclubs on Instagram
Post a photo of you telling us your New Years resolutions,
Use the hashtag

#bayclubgiveaway

and don't forget to tag

two

momma friend in your pic and in the contest pic on Instagram! Winner announced January 20th! GOOD LUCK!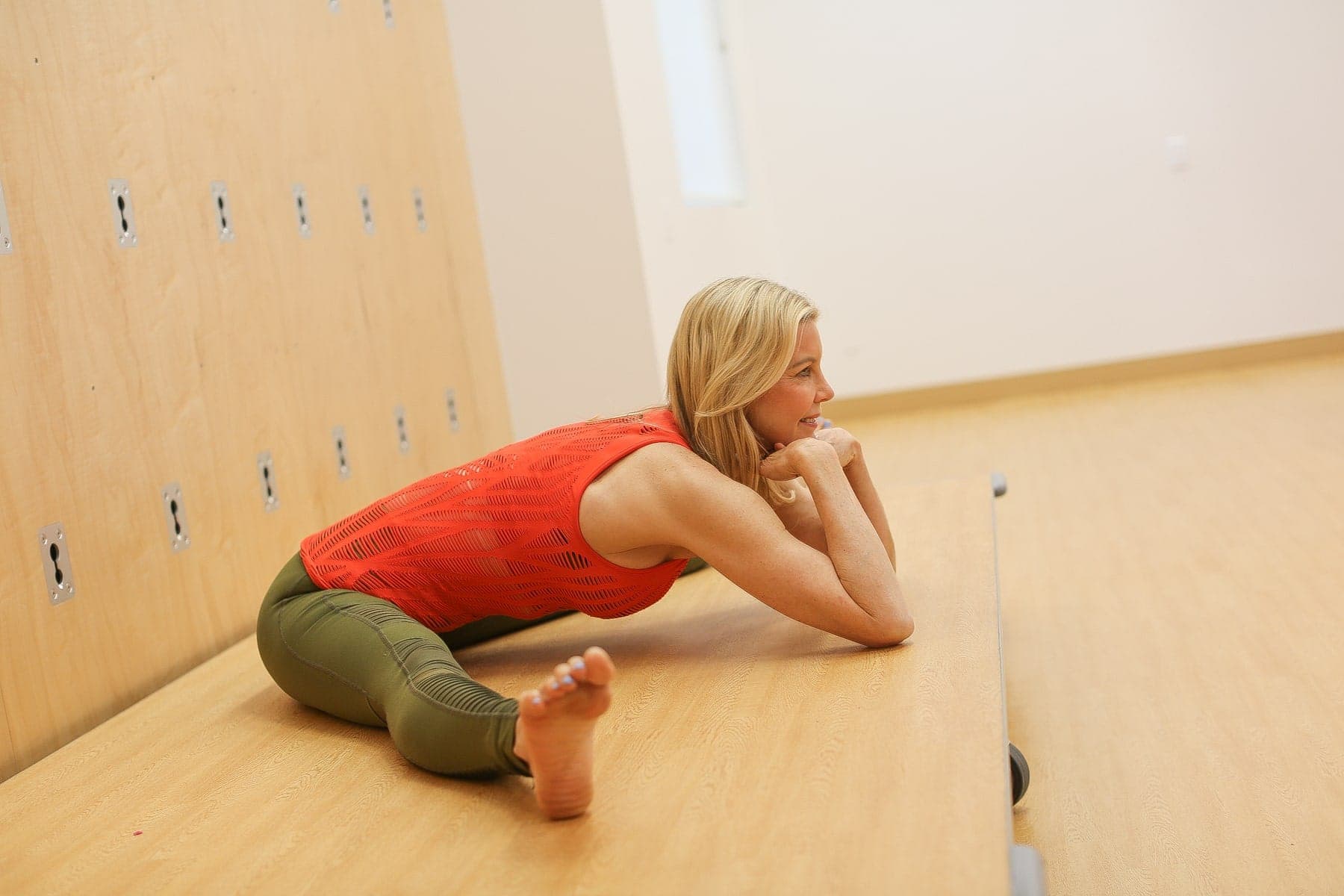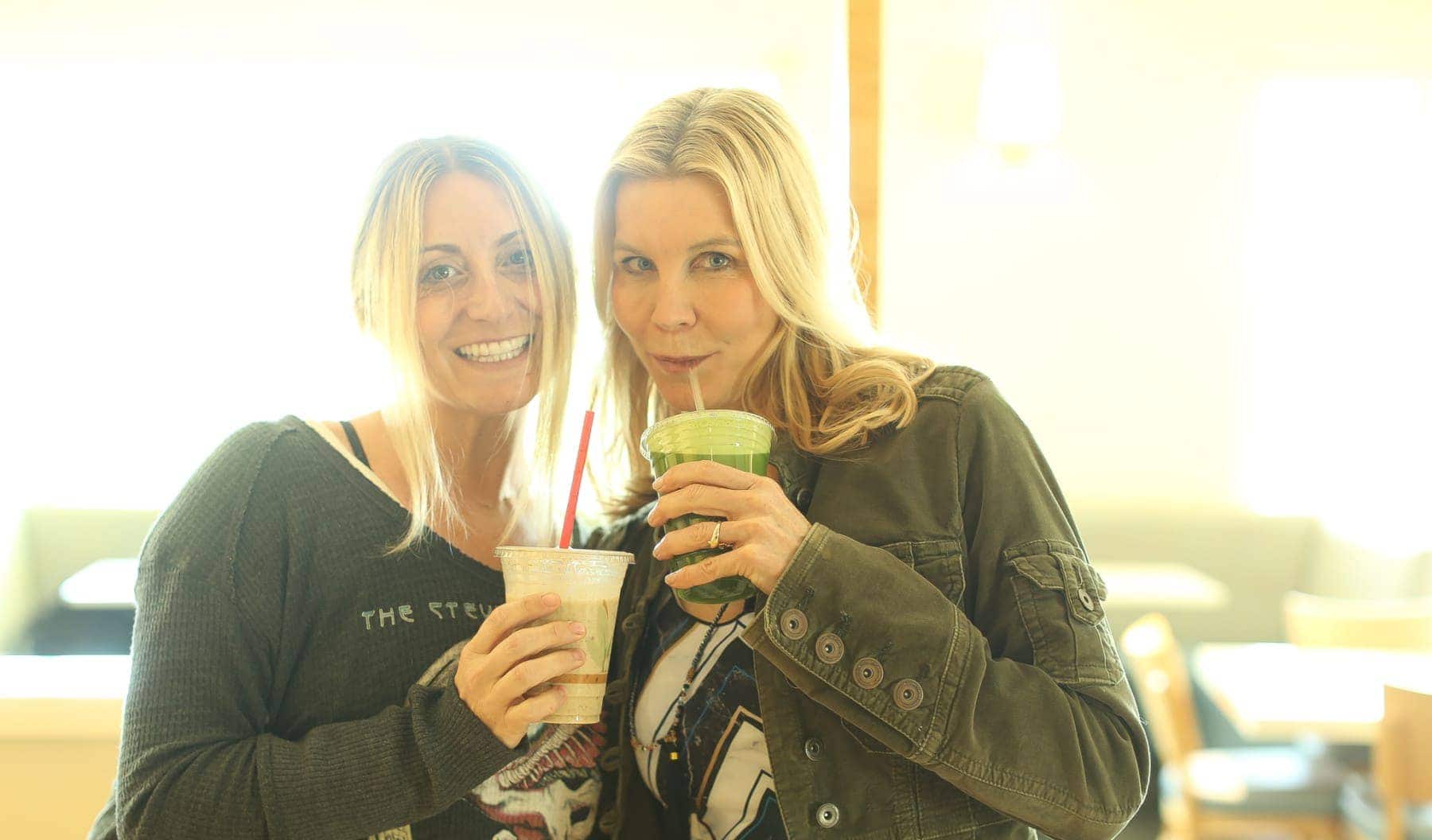 This Post Is Sponsored! As always, all opinions are my own! Thank You For Sponsoring CityGirlGoneMom!
Tips for Parenting In Style...
Never boring, always awesome. Keep up to date with the latest from City Girl Gone Mom.