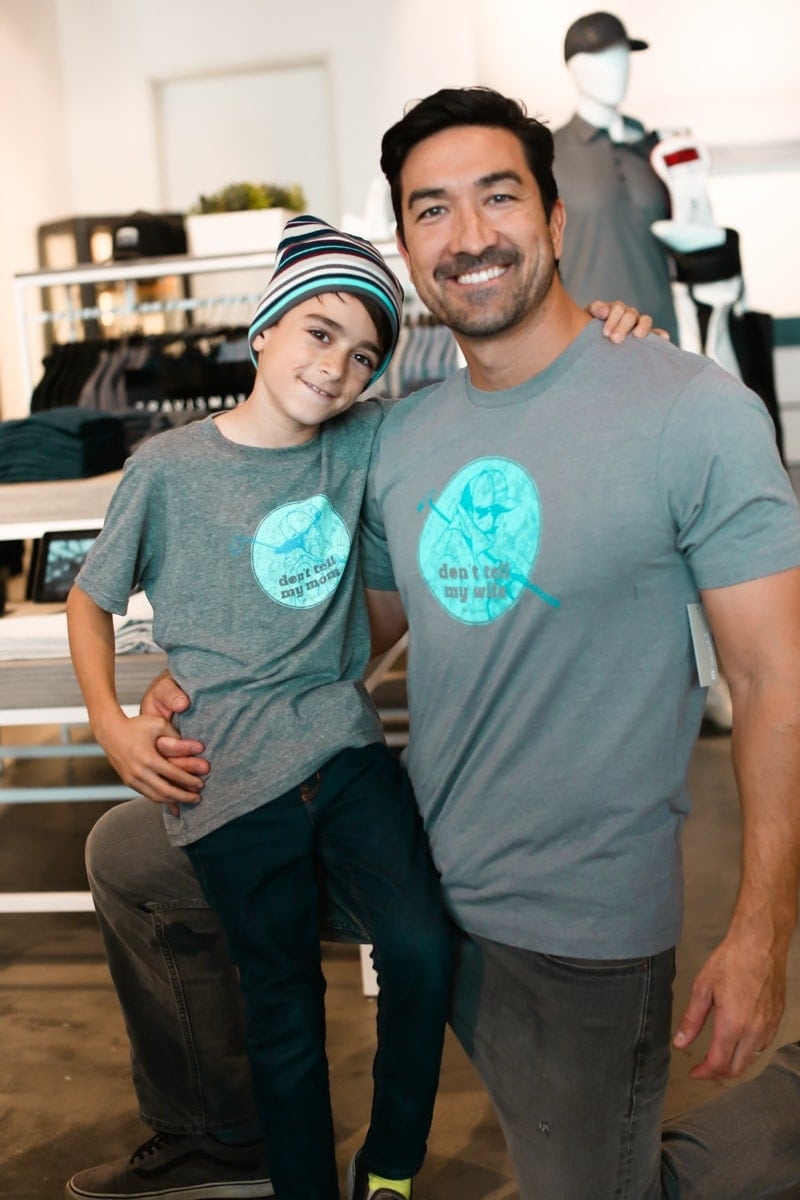 When we moved to Southern California, I could honestly say I noticed most men are dressed in surfer brands with flip-flops.  My husband didn't grow up with much interest in personal style.  So blending in with the surfer look has been an easy fashion to sustain for him,  however, I felt my husband needed to not blend in with the masses, I wanted him to stand out and look sharp.
While strolling through the Westfield UTC Mall, which I do quite often, I found exactly what I was looking for at Travis Mathew.  The minute I stepped in the store I felt a more mid-century modern approach to their design, which I absolutely love.  So hip… so cool… Travis Mathew nailed a look that put more swagger into a day-to-day look.  Right at that moment I looked at my husband and said bye-bye to the surf brands and hello to apparel that truly represented a more hip, Southern California lifestyle, with a focus on both work and play.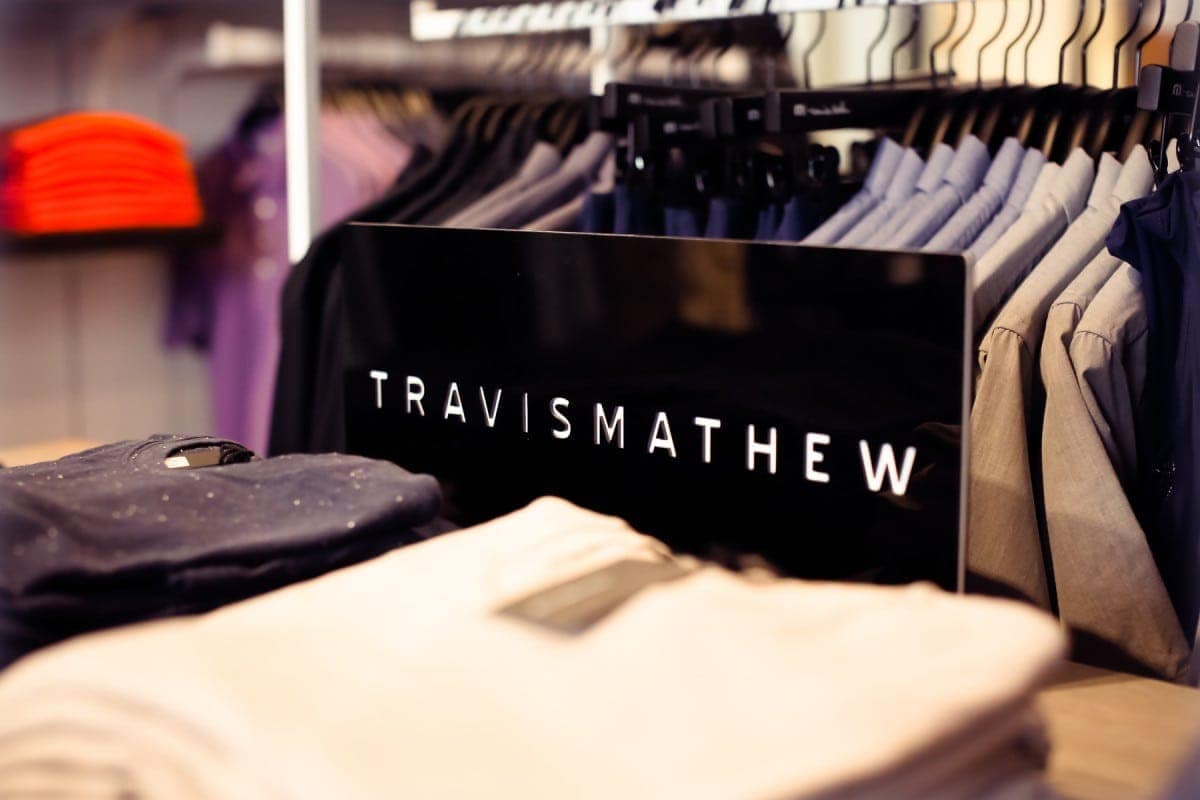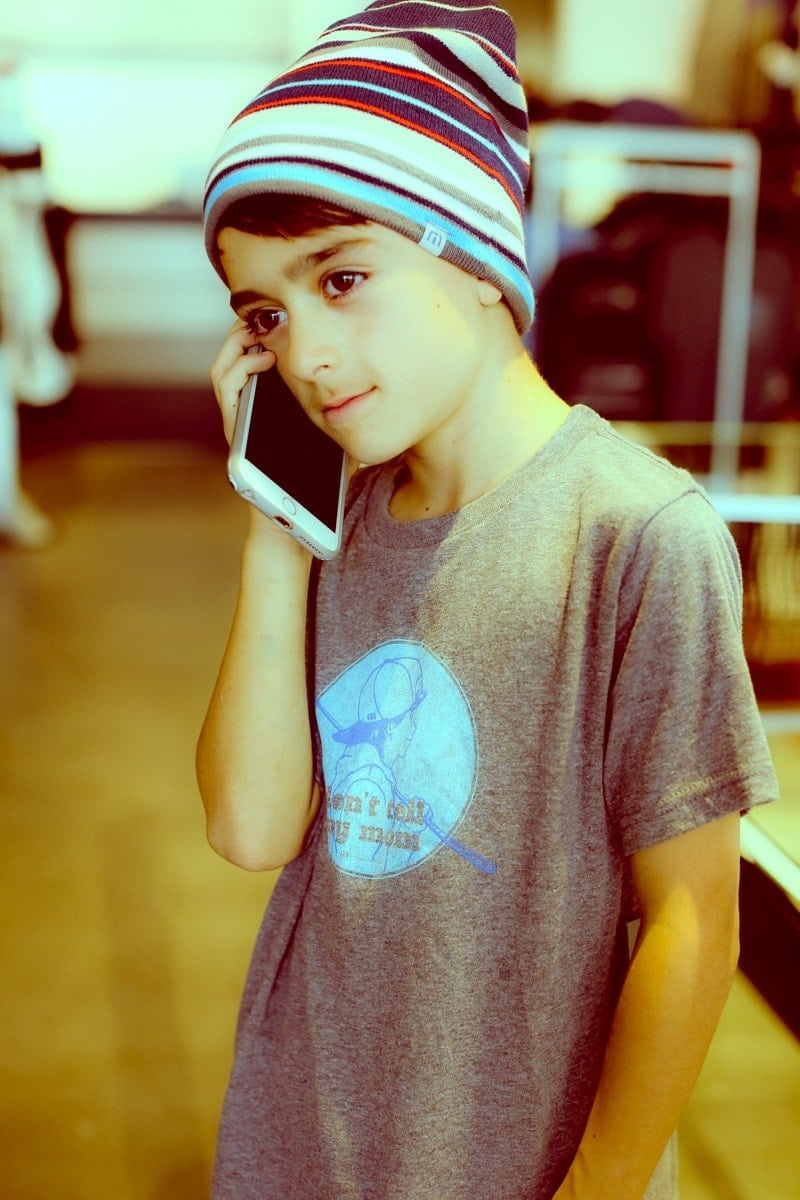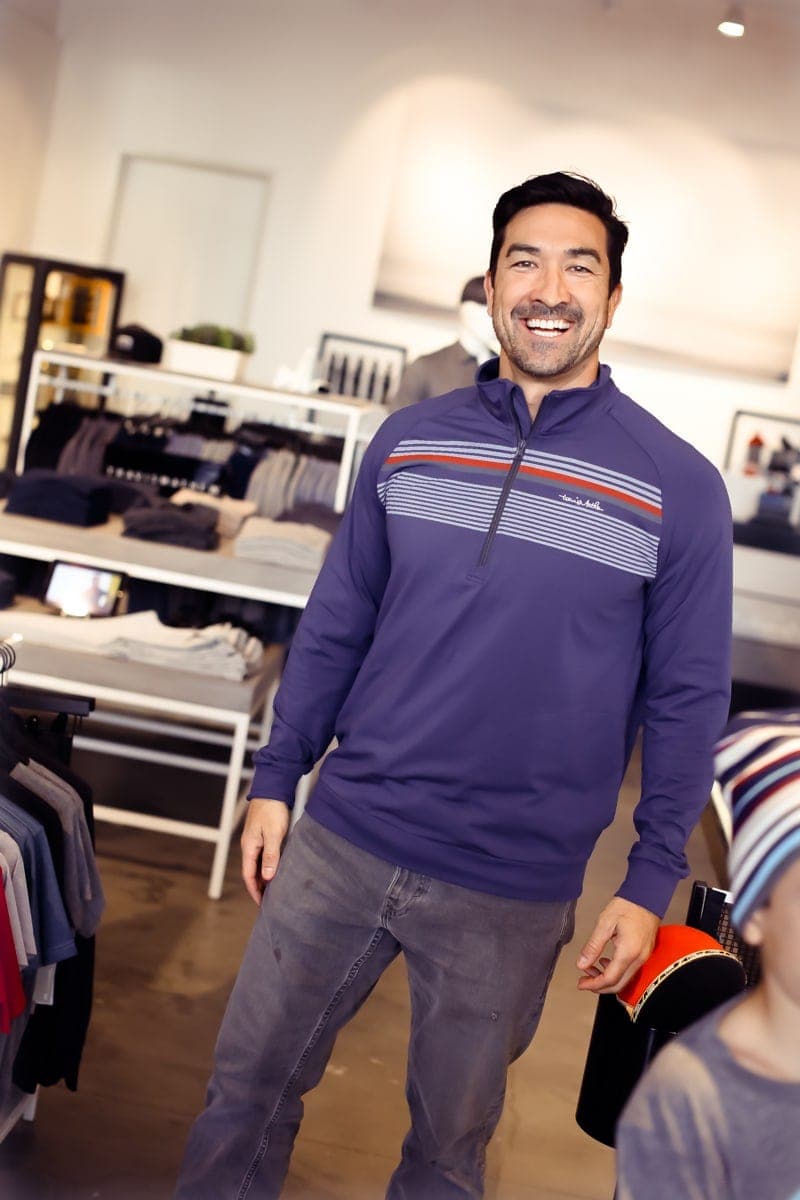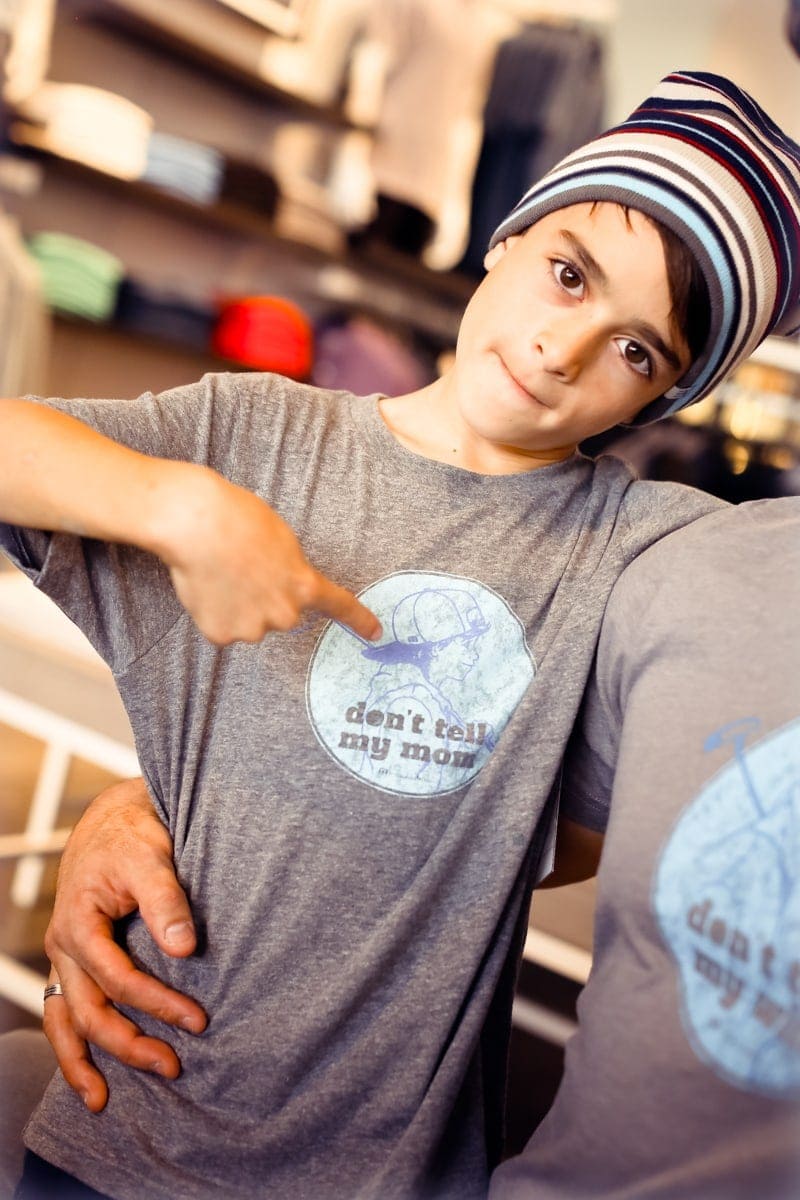 When it comes to online shopping with Travis Mathew, the website enables you to shop by lifestyle.  Could this be any cuter?   I am digging it! The five categories are as follows:
My husband digs the "chill mode" look, while I prefer "morning round" and "dinner with in-laws".  Either way, one thing my husband did say about the brand is he loved how you could dress it up and dress it down.  He said he wore jacket for a night out, and wore a t-shirt for boating with friends.  It's very versatile and the fabric is ultra soft.
A little Travis History
Travis Mathew is anyone you want him to be.  He is a fictional character that a group of guys created when the brand was established. The company's roots are in golf, that's why it portrays a very Southern California vibe to their brand.  As the brand evolved over the years, they have transitioned into more of a lifestyle wear for men. The majority of the collection (excluding Trademark and TM Red) can be worn on and off the golf course and still have the playability in the fabrics for mobility, but it does not limit their guys to only wear these items on the course. TM Red is more geared towards the performance/tennis side of their company and Trademark was created for the guy who wants to wear the clothes as a business casual look. The fabrics are more upscale to create the business casual look and they have also limited logos on that line as well. So Travis Mathew is basically a one stop shop for the every day guy! Sounds pretty perfect if you ask me. I am just waiting for the ladies line… How about Travis Mathew for your babe?
The Little Guy
As for my little guy, Travis Mathew created Lil' Swingers, which has the same look and feel for dad, just packed into a smaller punch.  The small size fit my 9-year-old perfect.  He looked über adorable with his newly polished dapper dad.  Whether making havoc with friends, winning golf tournaments or just chilling with the family, the lil' swingers line will have your little fellow looking polished and handsome.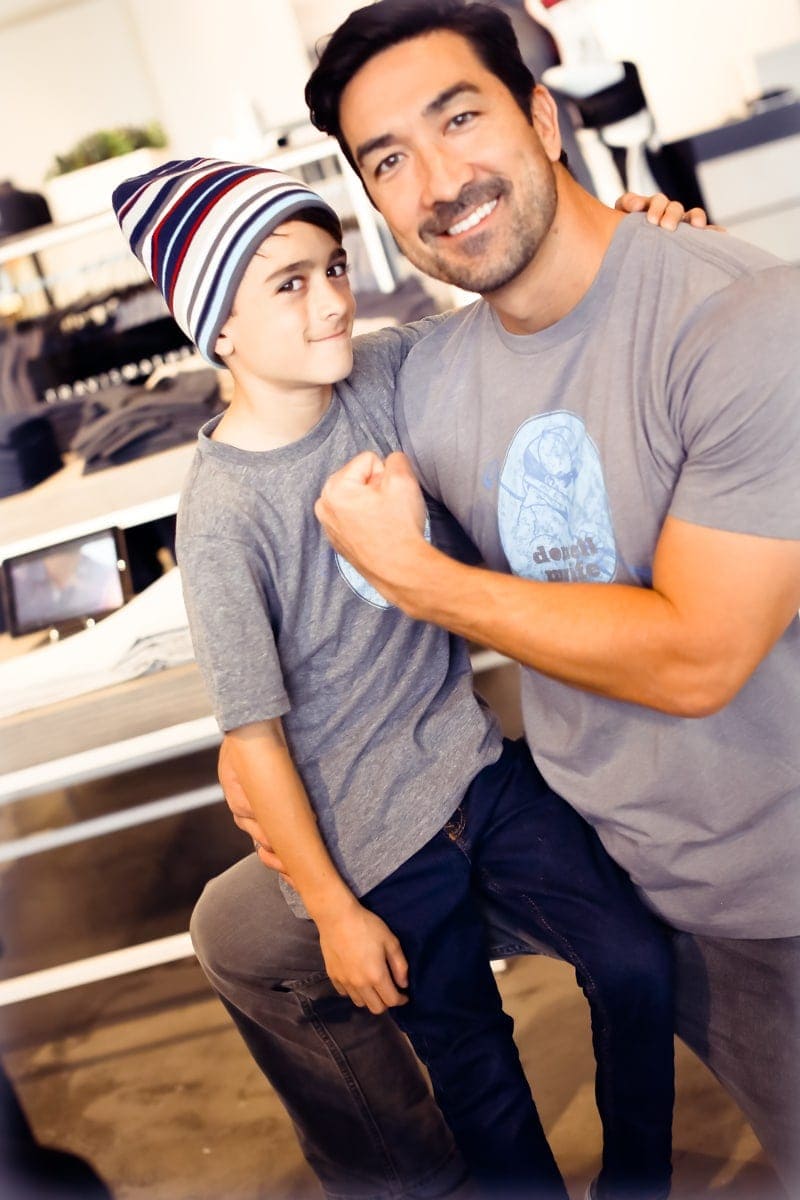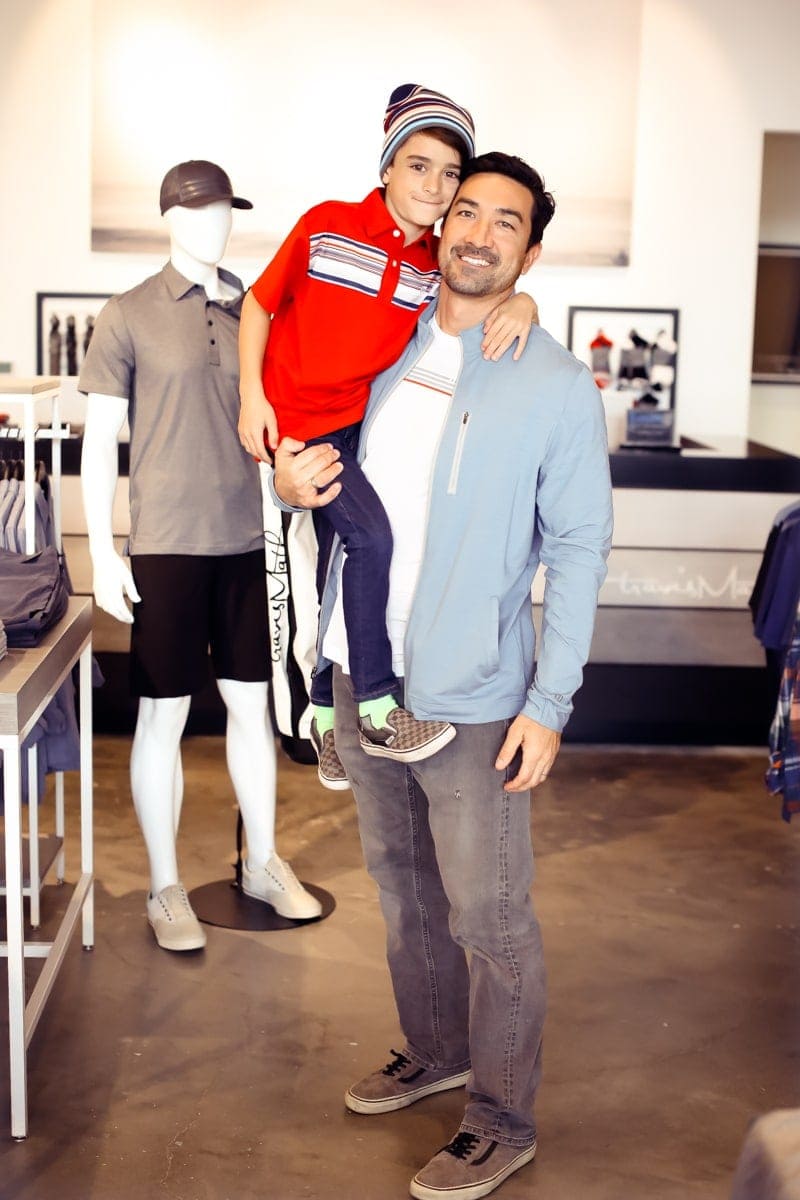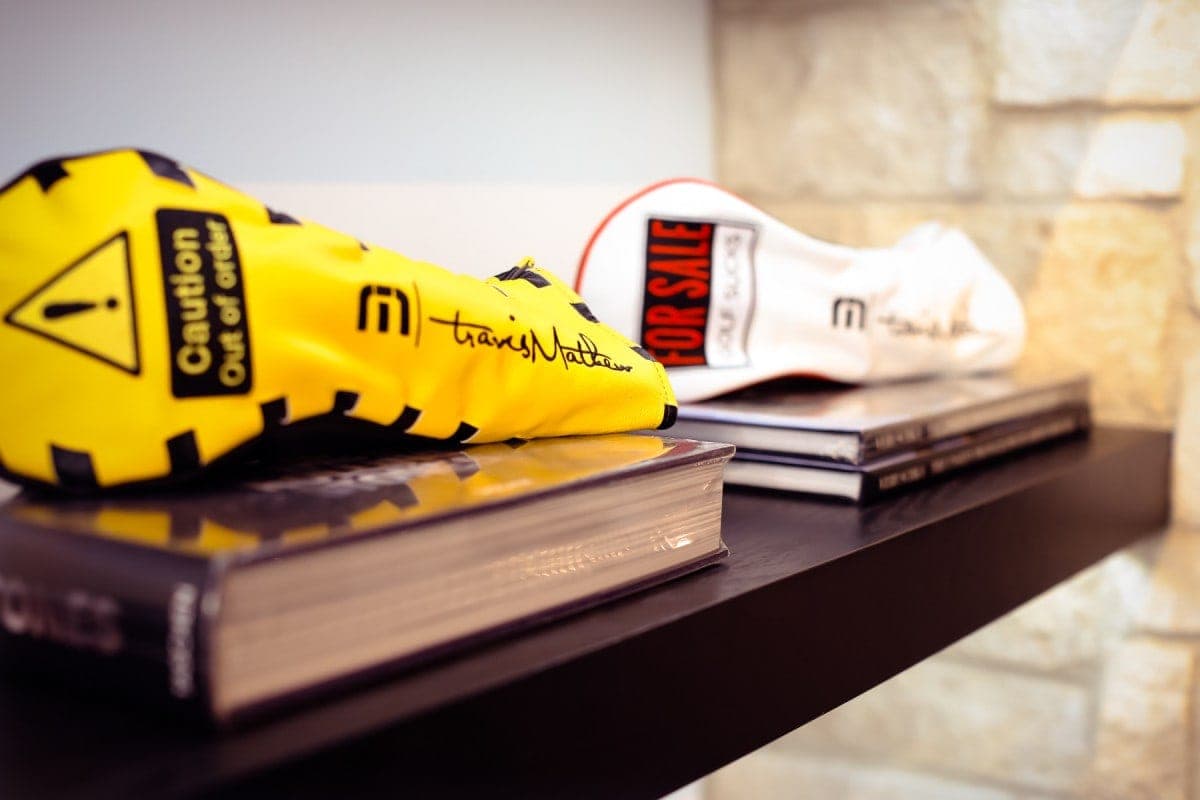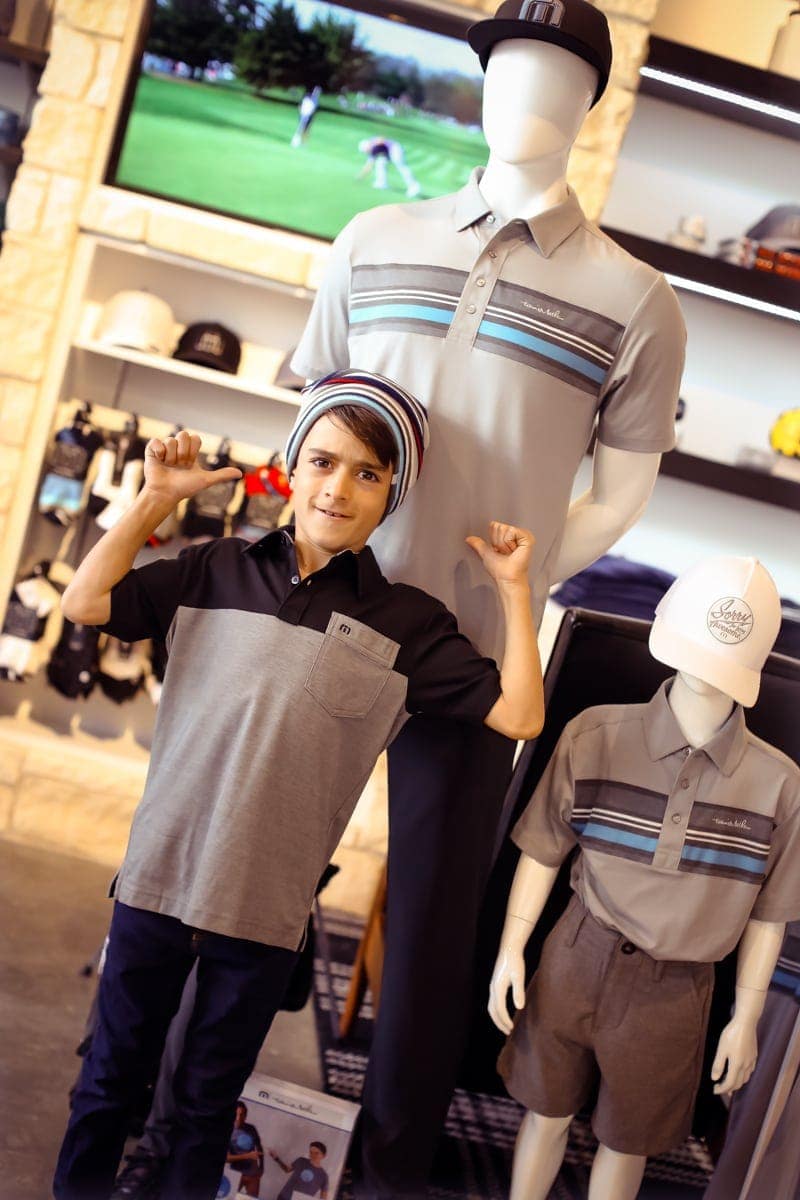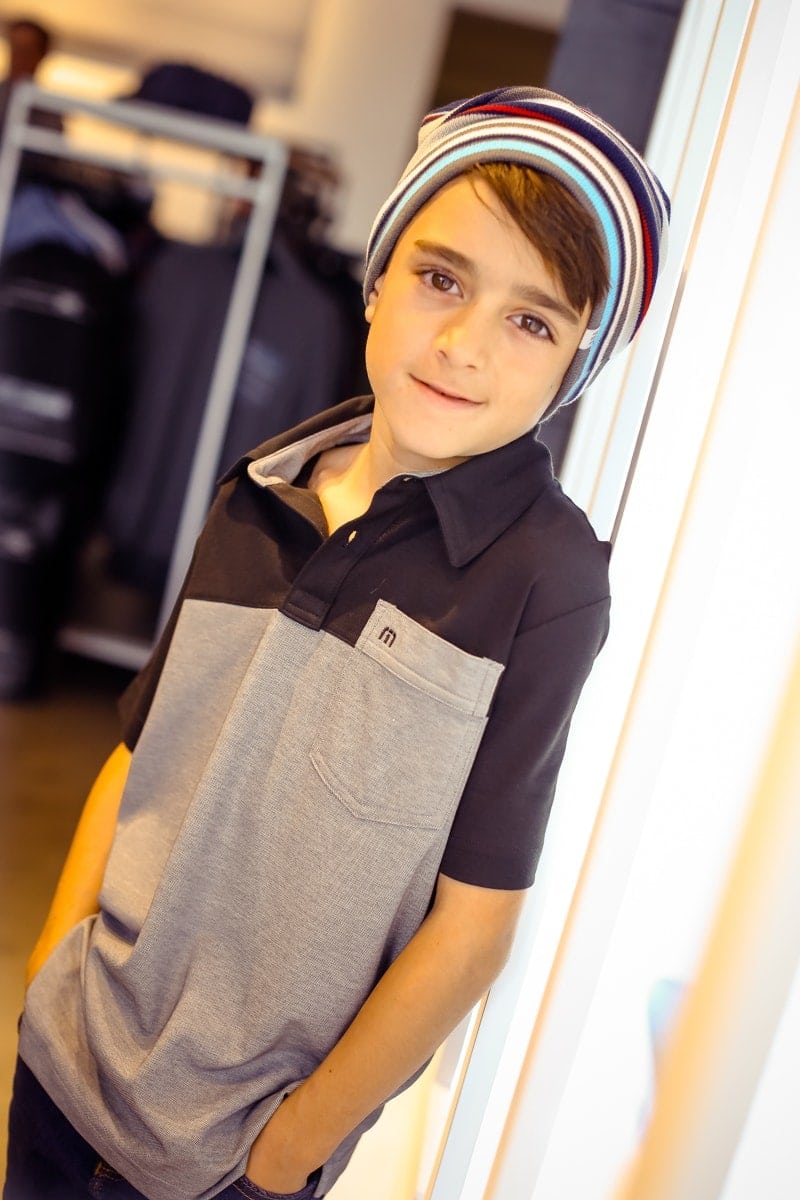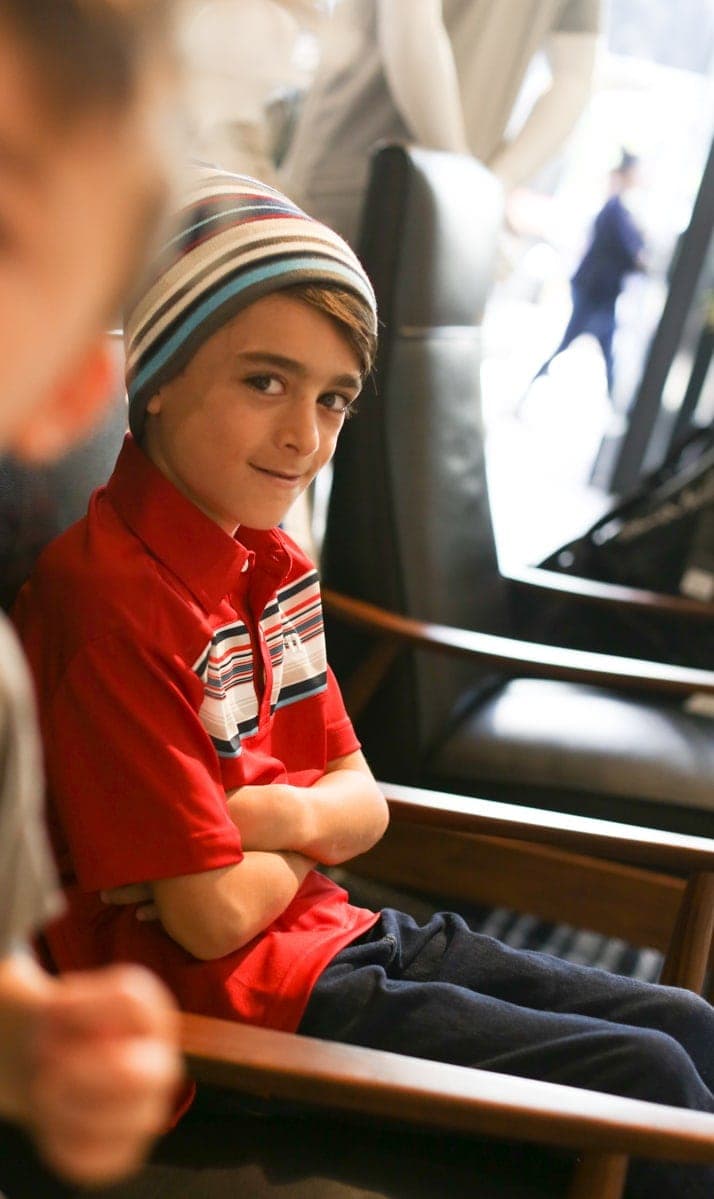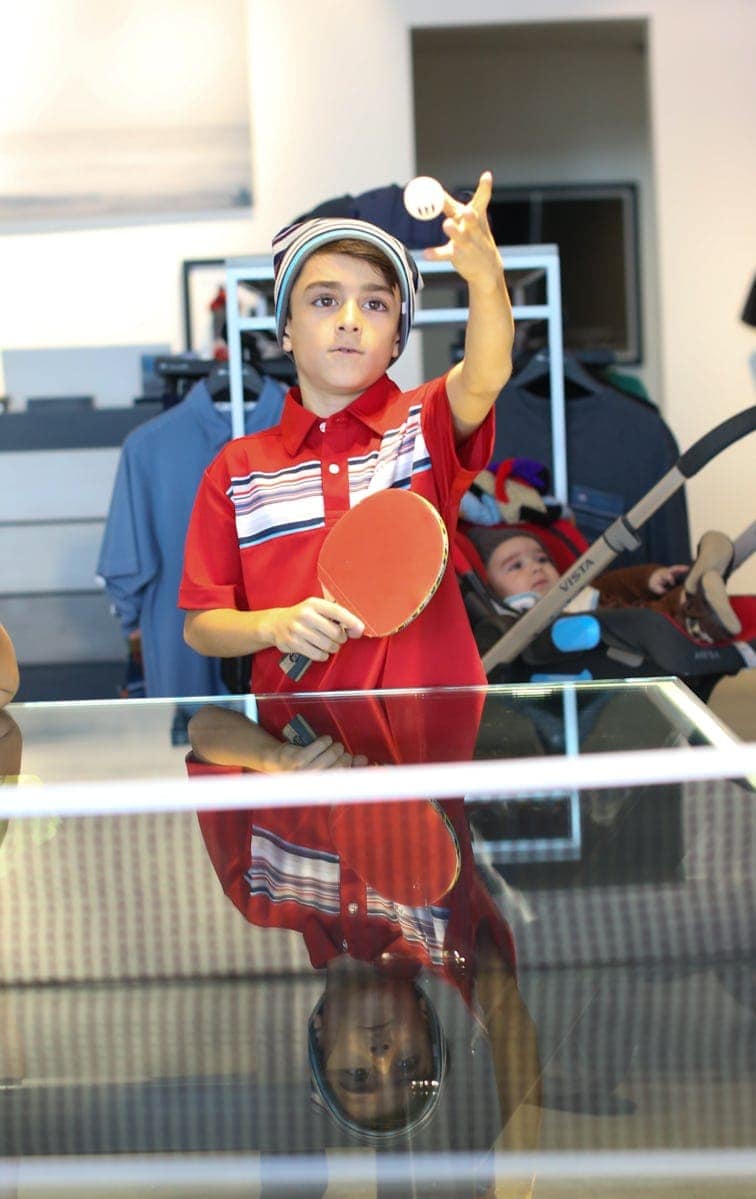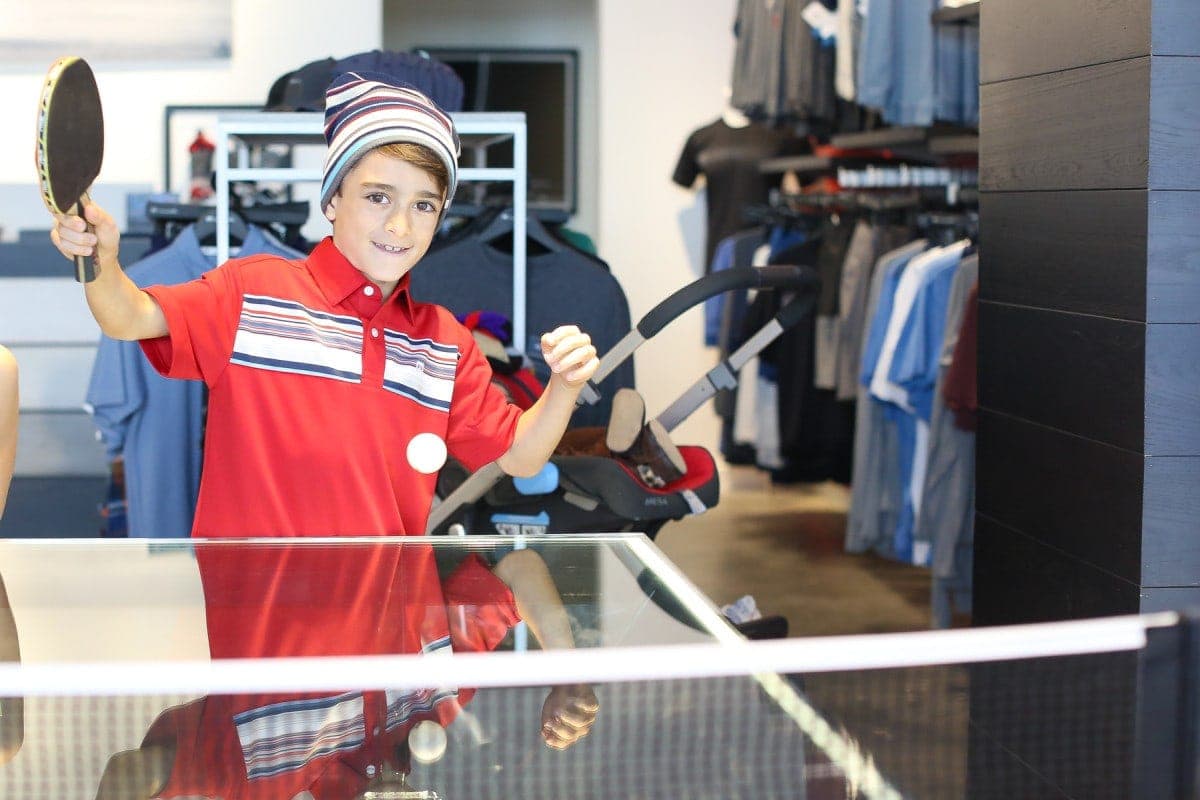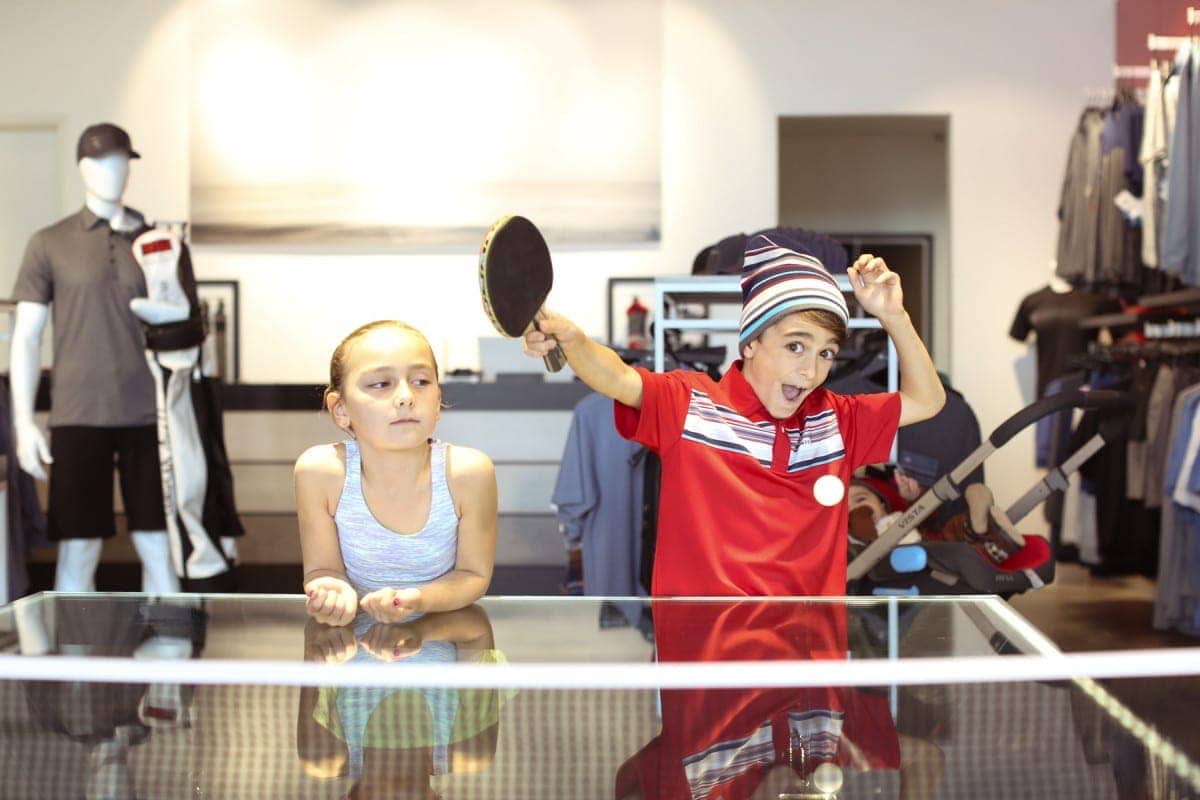 A big thank you to the Westfield UTC Mall for having this brilliant apparel store for men.  We now know where we will be styling the boys in our home.  One of the favorite parts about my job:  Travis Mathew would like to give one of my readers a $50.00 gift card.  All you have to do is the following:
Follow Travis Mathew, Westfield UTC, & citygirlgonemom on Instagram:
Post a picture of your dude and hashtag it #travismathewhim
Winner will be announced in 7 days!  Have Fun, Be Creative and Good Luck.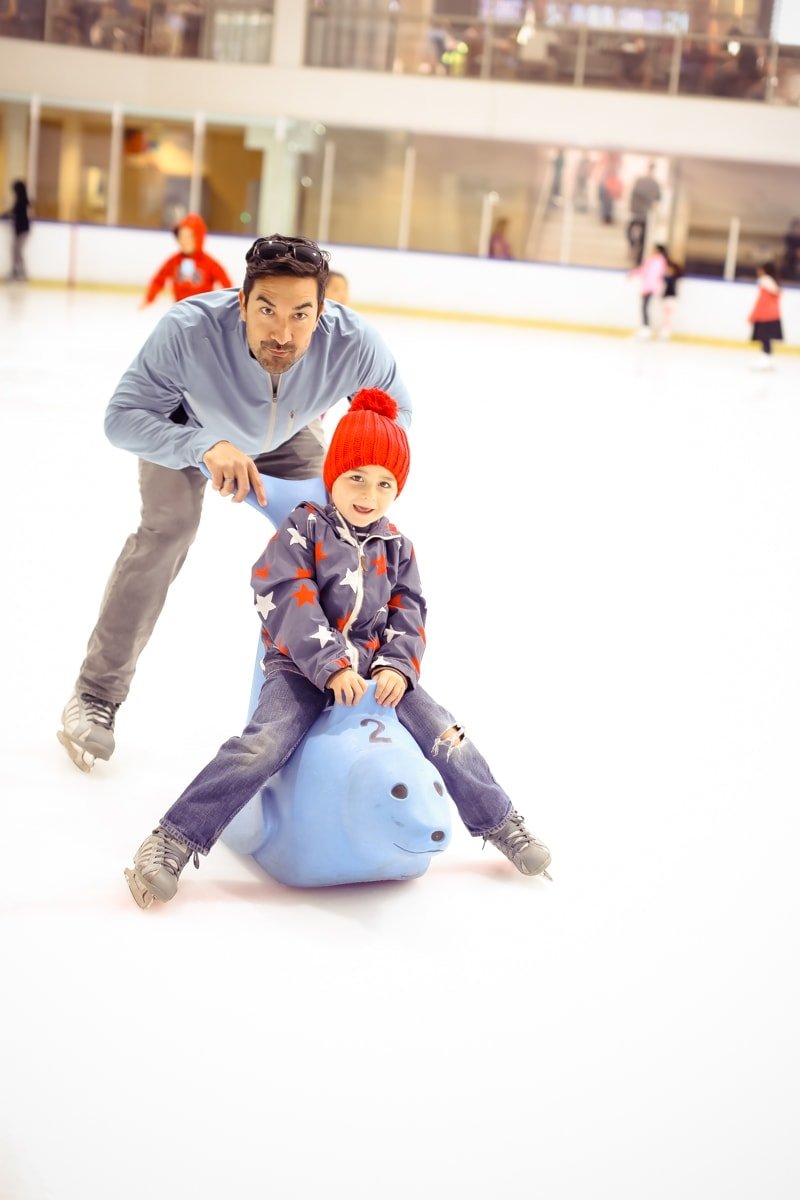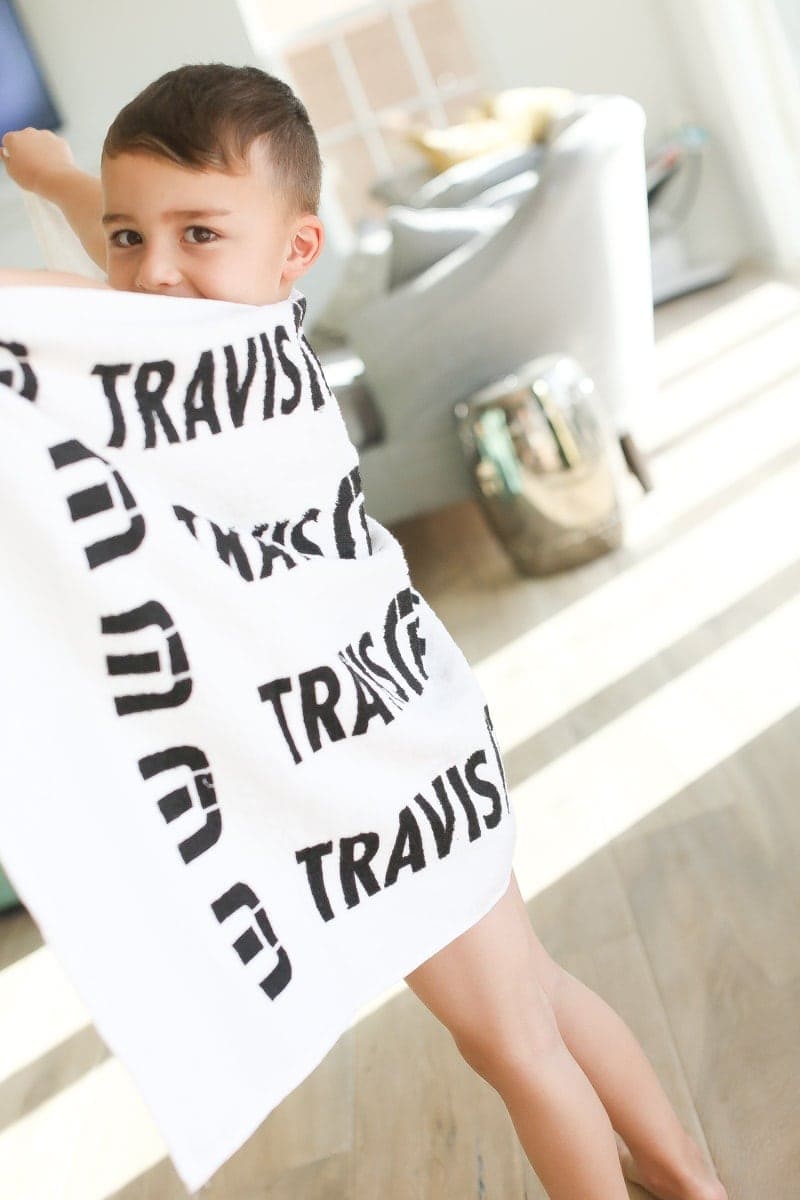 This Post is Sponsored! Thank You for Sponsoring CityGirlGoneMom!

Tips for Parenting In Style...
Never boring, always awesome. Keep up to date with the latest from City Girl Gone Mom.