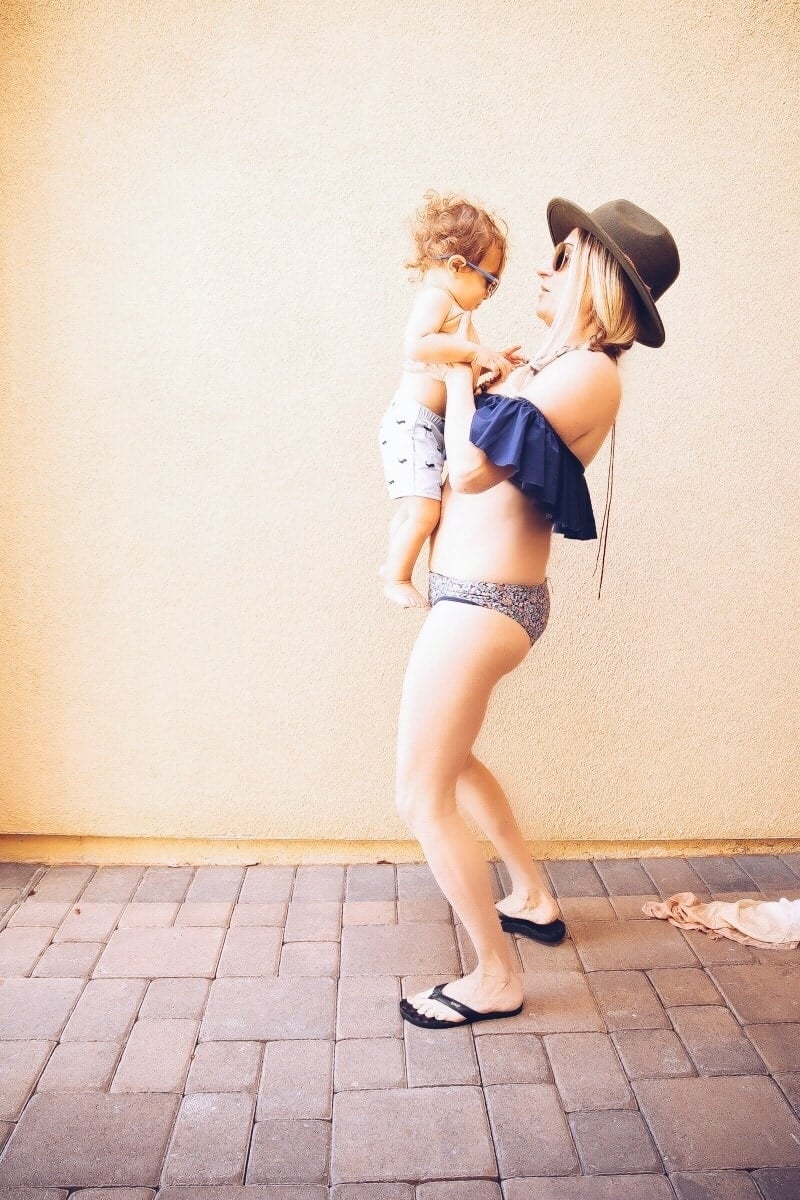 For an entire decade, my body has been blown up and then deflated four times (yes, similar to those large punch balloons we played with as kids). The physical wear and tear motherhood is no joke. Just after birth, it may seem near impossible to look and feel as good as in our pre-pregnancy years, but today, and after bearing four children, I will tell you that it's not. I will also tell you that no matter how easy breezy it can look and seem for some, donning a swimsuit in your 40s after birthing four babies was altogether frightening to me.
When I first moved back to San Diego, I had the pleasure of meeting the amazing fitness and nutrition specialist, Jorge Cruise. Jorge's youngest son and my oldest son Jackson went to school together, and played on the same soccer team and like the two of them, when Jorge and I first met, we became instant friends. I was immediately drawn to his infectious positive energy and 'fitness as a lifestyle' outlook. We shared similar health minded beliefs, and our ambitious spirits really connected. He's a lightening rod of confidence in both his abilities as a physical trainer, and in mine, simply as a friend. I'm grateful to have an abundance of wonderful people in my life, and those who push you to do and be better because they actually believe you can are priceless. As a mother, feeling and being my best self is a priority, and Jorge has done a great job at reminding me of that.
Through the last few years, Jorge and his partner, Sam have been like family to me.  When we have dinner parties and our families gather it's always a great time.  It's also great insight into how passionate Jorge is about helping people on their health journey.  What I have learned about our society is that we are in constant motion with trends, be it fashion, design or health and fitness plans. Jorge Cruise seems to not only adapt to the "new," but in many instances, he creates it. He has put his stamp on perfecting methods of being fit with over 30 New York Times best sellers. His latest and greatest, Tiny and Full has helped me shed the baby weight and ultimately feel ready for bikini season. Blogging has been one of the most effective mediums for me to educate and motivate other parents. When I find something that works, it's in my heart and soul to share it with my community.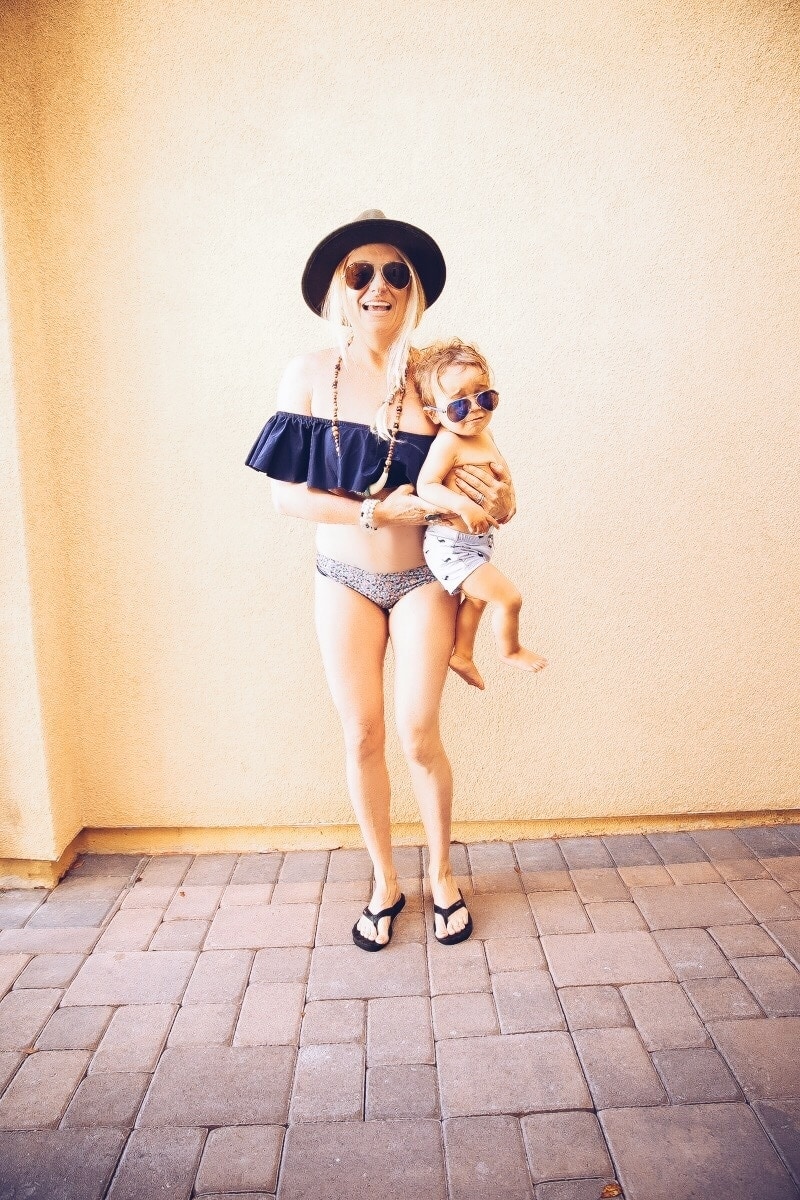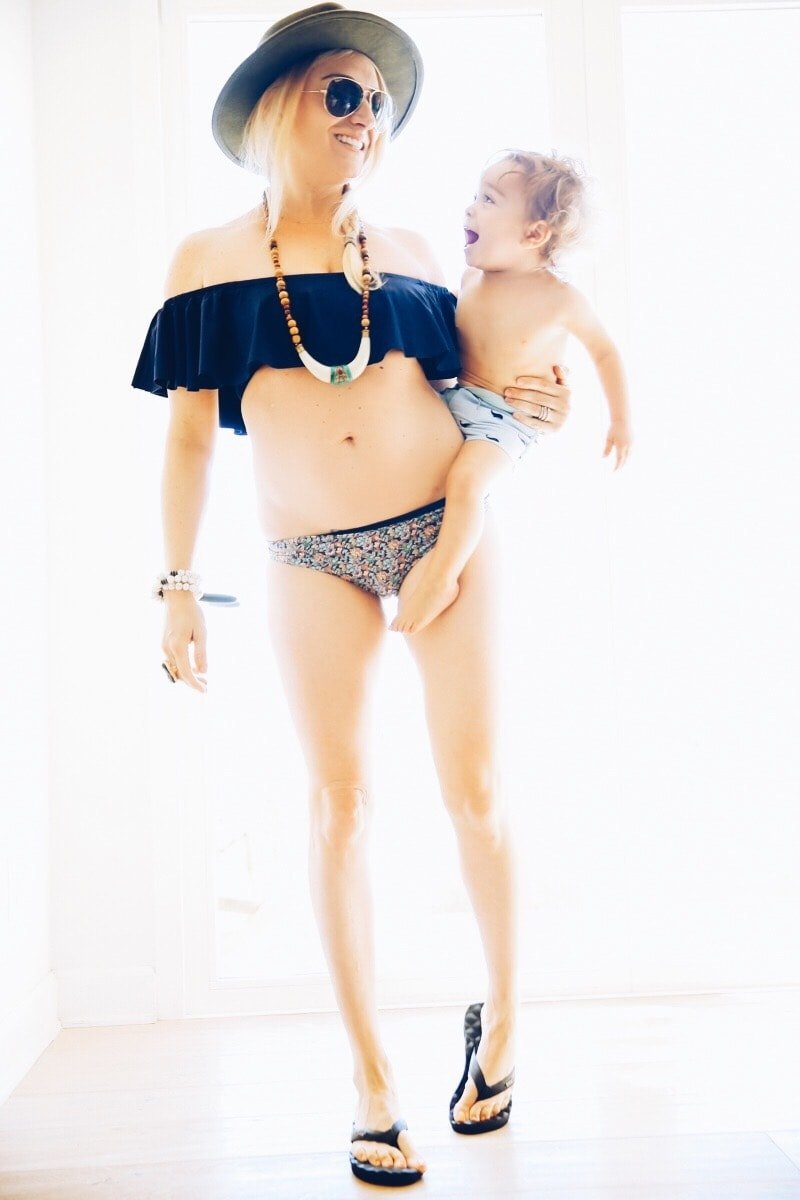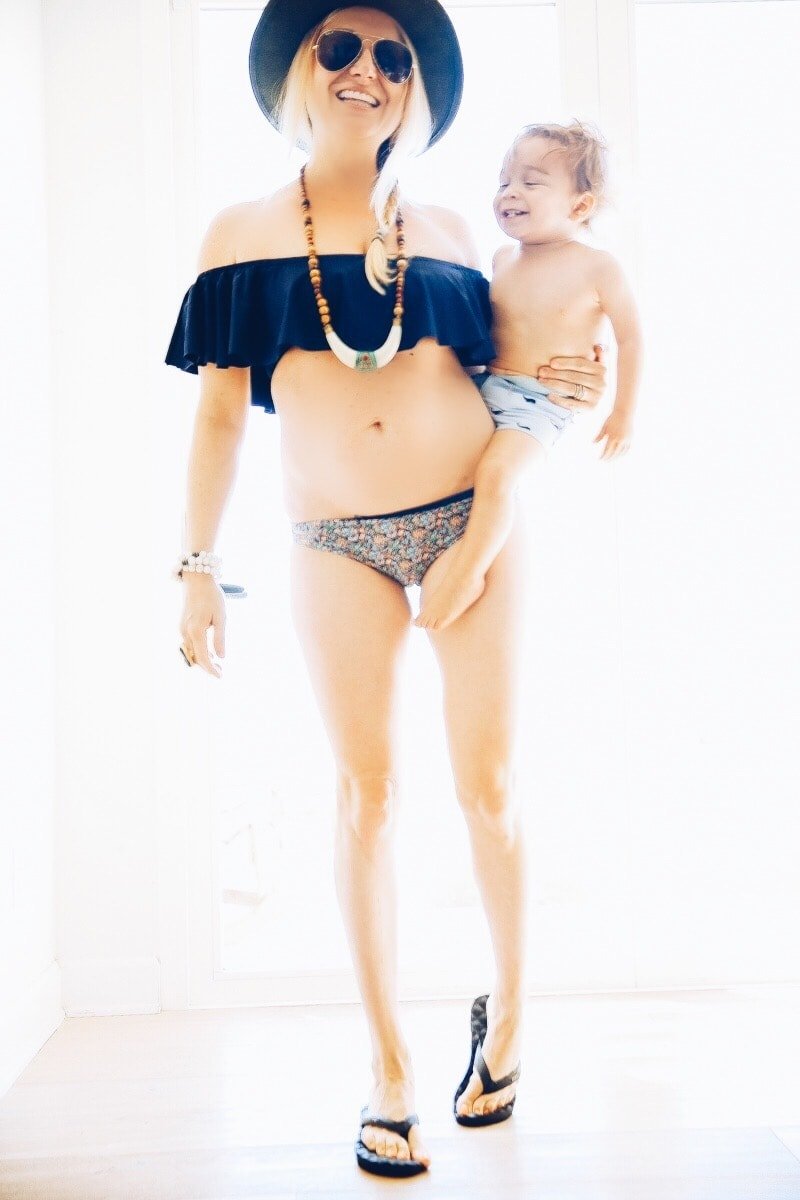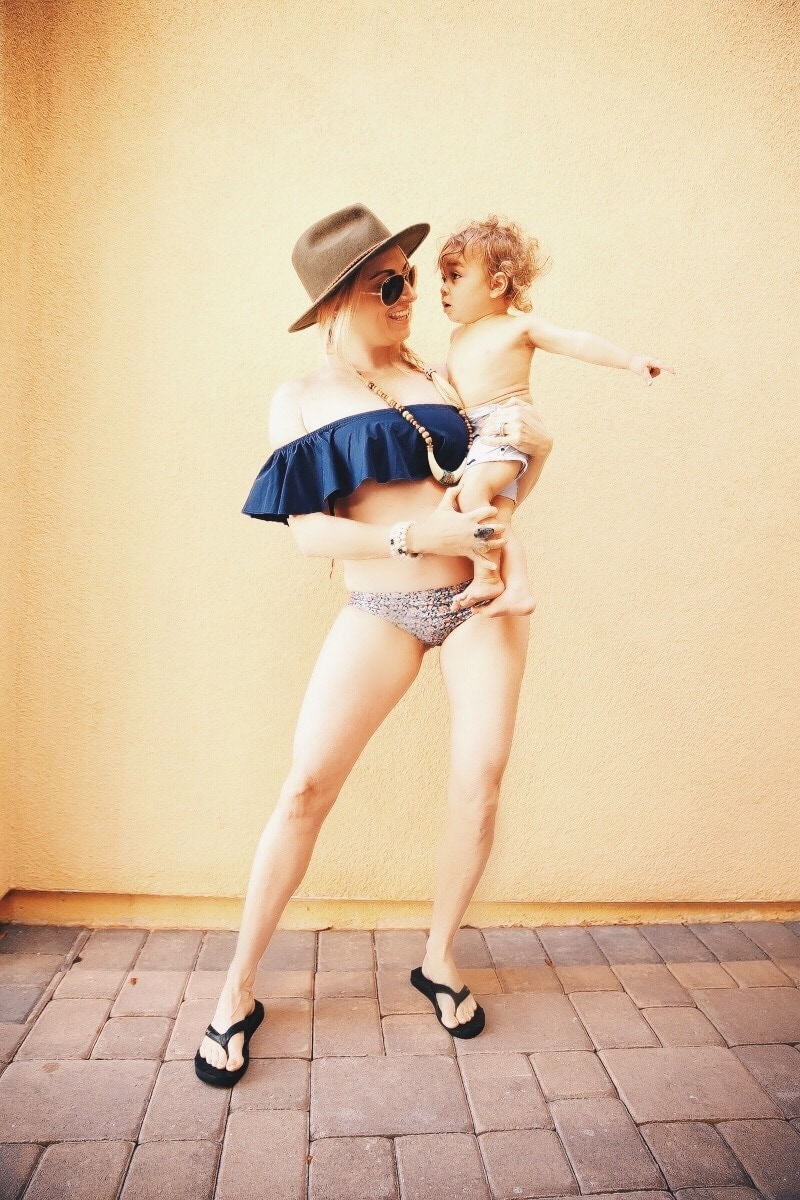 Three Ways To Kick Start a Bikini Ready Body
* A Tiny Waist Equals Health–   I remember reading a New York Times article preaching how a tiny waist equals longevity. Jorge Cruise goes into this subject in detail in his book, Tiny and Full. Having a smaller waist less and less belly fat will indeed have a meaningful effect on your health. His program is designed so that you're eating the pounds off in just 12 weeks.
*Vegan Until Lunch– I think what's always failed me in the past was my hunger. I need to feel satiated in order to stay away from snacking during the day. Having four little plates to pick from as I make meals for the kids doesn't help my case! Tiny and Full taught me how and why to be vegan until lunch. I would have never thought of this on my own… but it's really simple, and it works! I have oatmeal and smoothies for breakfast and enjoy meat protein after 12 p.m. It keeps me satisfied and full, and away from the constant picking. Plus, Jorge says "Eating a plant-based diet is one of the best options for superior health." Makes a lot of sense to me.
*Meal Planning and Moving Your Body –  With diets I have tried in the past, I've fallen off the wagon before the ride fully begun, because I wasn't being held accountable. With Tiny and Full, Jorge holds me accountable with a meal planner, shopping lists and daily weigh-ins with measurements. This is the part that really worked and made me think before I had a chicken nugget off one of the kids plates. Do I want the scale to go up? And even worse, do I want Jorge to know?! I do have him on speed dial (lucky me). Optimal health my friends. I am doing it, and so can you! The recipes are beyond delicious. I love his Spaghetti Squash Bolognese (must be the Italian in me) and the Coconut Chia Seed Pudding (because I'm a woman and we all have a sweet tooth).
Let's be real here. Being a mom to four kids is a full-time job, and there are days when I simply cannot get to the gym. Jorge includes daily workouts that can be done at home to get the body (and the booty) moving. He designed nine different workouts for the days the gym seems impossible. Perfect, for this busy mama of four.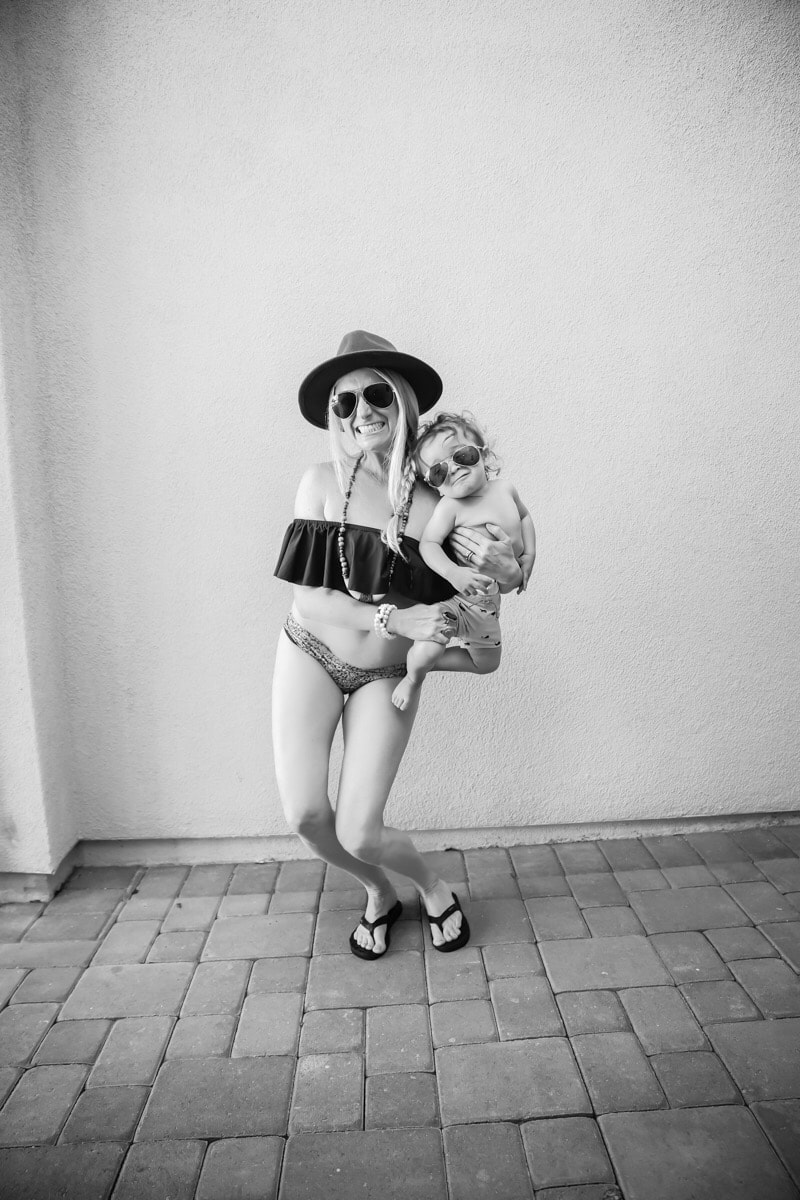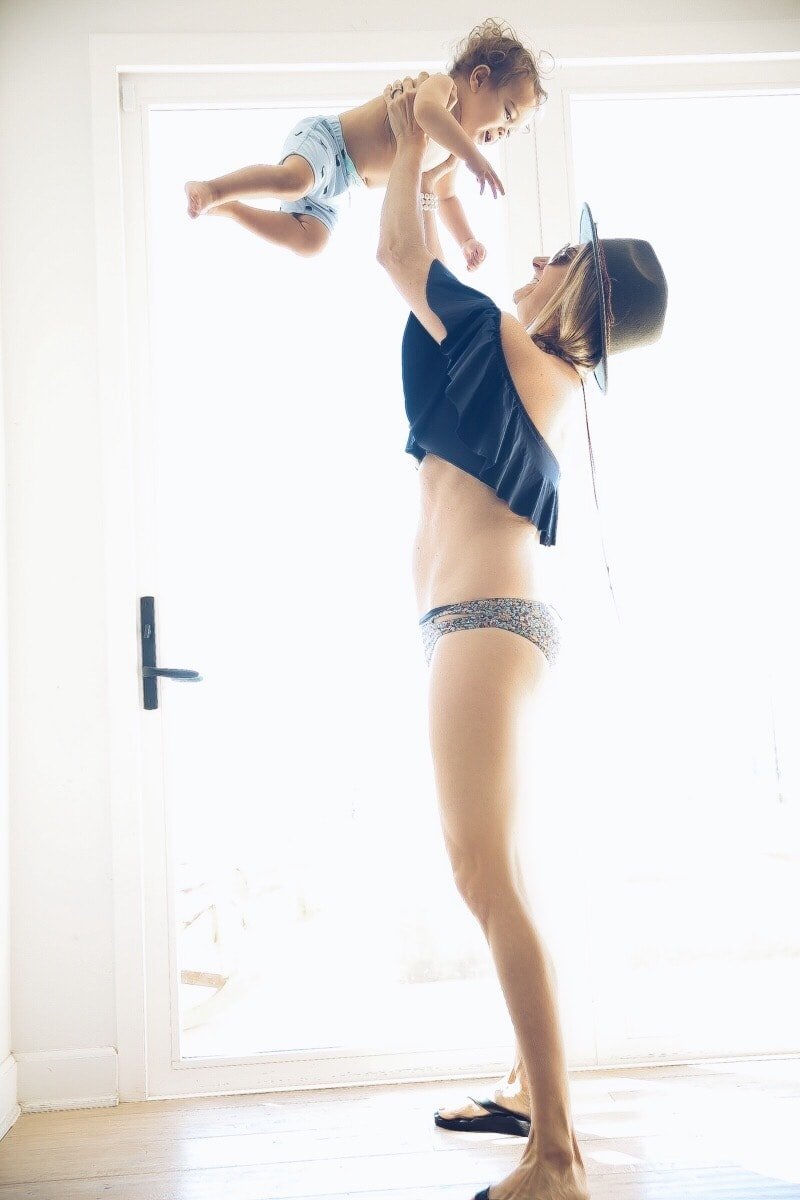 With summer right around the corner, getting into a healthy routine is a focus for many of us. Educating ourselves with proper nutrition and exercise is a sure way to give us results. There's endless information and programs out there, and finding the one that works for you is golden. With Tiny and Full, I was able to subsequently turn things around and take control of my overall health. What I have taken away is to think of it as a lifestyle rather than a diet. Our bodies are here for life… not temporary! I want to feel good and look good from the inside out. Every day. Thanks to Jorge Cruise and Tiny and Full, I am ready for the surf and sand this summer. Instead of covering up, I think I'll take the bathing suit plunge! What are you doing to get swimsuit ready? I would love to hear from you!
Tips for Parenting In Style...
Never boring, always awesome. Keep up to date with the latest from City Girl Gone Mom.