Being raised as an only child for my first 12 years always had me longing for a big family.  Now that I have three kids of my own, I do often question am I spending enough time with each of them?  I didn't grow up with siblings like this.  I get to see the world from their perspective and relish in their happiness as the perfect little gang.  But not everyday is it the perfect trio. 
My youngest is not even three yet and needs me so much.  We are introducing the potty to him, and every mother knows how committed you have to be during that time.  I found a great article tackling the dreaded potty phase.  Timing is everything and being prepared for many many potty breaks is just the beginning.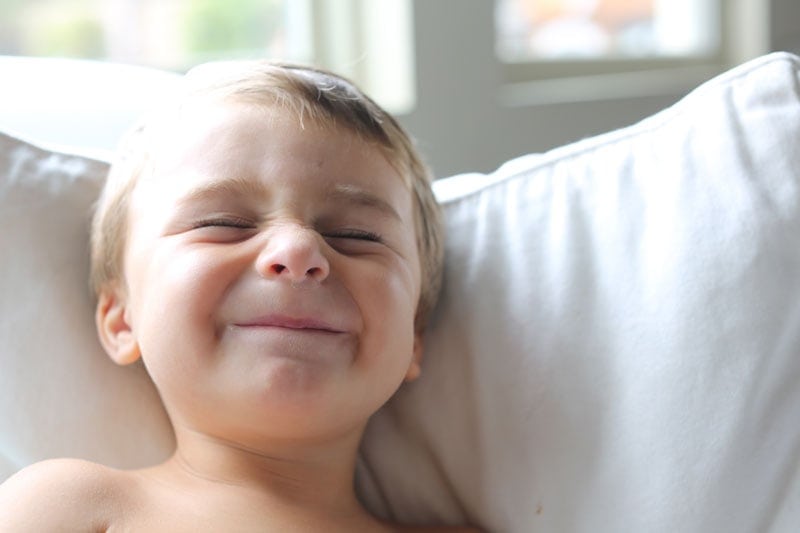 My sweet Dylan is struggling with 1st grade Math and this new concept of breaking down numbers.  I leave this struggle for my husband as he is great with numbers.   If you don't have a Math genius around the house, I suggest you check out this NY Times article covering 5 ways to help your kid not stink at Math.
I cant help but wonder as a mom, am I spending enough time with each of them?  I do think that most mom's with more than one goes through these feelings of guilt.  I remember when I left for the hospital to have my second baby and I grieved saying goodbye to Jackson.  It would no longer be him and I … He would no longer be my only child.  However, I learned your heart does grow larger, larger than I ever imagined.
My first born Jackson is quite the leader of the gang.  I sometimes wonder is he a born leader or is it because he's the oldest and he takes the job so seriously.  He, however, sets the bar high for the others.  He is truly an exceptional, shall I say, sweetheart.  There is never any back talk and his manners are plentiful.  If I say Jackson please go upstairs and get mama diapers, he says yes ma'am, after all my littles were all born in the South.
Reading is something we do every night.  I loved a bedtime story as a kid, so I make sure I  read special stories at night to each of them.  Jackson is loving chapter books and Dylan still wants me to sing her baby book, "hush little baby."  Roman right now is in Italian school so we reinforce Italian before bed.
I wonder at times if I will ever have the time for me to read.  For now, with all these little beings I think reading for pleasure is a thing of the past and I am ok with it as my job is much greater, being Mom.
Despite the little things I try to do with each of them I realized something different that an only child like myself didn't have.  They have each other.  They are the perfect trifecta.  My sweet oldest boy leading the group, my only girl who loves to rally them up and Roman who tries to have his voice heard and tries to keep up with the rest.  They love each other so much and it's quite amazing to watch how they all interact.  
As a kid, I was always fascinated with families that had siblings and so much chaos going on.  I knew at their very "young age" that I too longed for that same chaos.  I yearned for siblings like my cousins had upstairs or my sweet childhood friends on Bleeker Street had.   I knew that when it was time to have children I would have a big family.  I wanted the sibling memories I saw my friends and cousins experience.
Instead of me worrying about spending one on one time, I need to dive into this party of five and embrace the love and excitement that a big group brings.
You see, this is so foreign for me.  However, in a strange way I feel like I get to experience siblings, not as one, but as their mom.  It is truly the best thing I have ever seen or embraced as a parent.  The way they play with each other, argue it out, pick each other up and conquer the world is totally inspiring as the perfect little trio. 
I would love to hear from you.  Were you a sibling? Please comment below.
Tips for Parenting In Style...
Never boring, always awesome. Keep up to date with the latest from City Girl Gone Mom.