That's right, people actually do crash weddings, and it's not just due to the popularity of "Wedding Crashers," the 2005 movie starring Vince Vaughn and Owen Wilson.
For me, it's quite the cool story…. I officially crashed my first wedding, well not just me, but my family of five. I met Anne literally the day before her wedding at my friends Lauren's cocktail party. She was a tall brunette with a fabulous Parisian accent. Everyone was talking about her wedding and how excited she was so I asked, … "When are you getting married?" She said, "Tomorrow." I was ecstatic for her…. How exciting it is to get married and be with the one that you love….
Being a photographer I asked her who was doing her photographs and she said, "No one."
I just couldn't accept that… They were getting married at City Hall and I didn't even know these people…. But I knew with my husband and three kids in tow, we were CRASHING THIS WEDDING at City Hall!
The next morning, my family and I arrived just in time and Anne looked classic with her runaway bride dress. While we're on the topic of the dress, I do remember her saying that it took her a long time to decide, as she wasn't sure what look she was after. It wasn't until a friend of hers recommended she checked out a site like https://www.winniecouture.com/stores/wedding-dresses-beverly-hills-ca/ was when she finally had an idea of what sort of dress she was after. This all paid off, as she did look beautiful on the day! And Benoit looked dapper and anxiously ready to embrace his new life with his bride.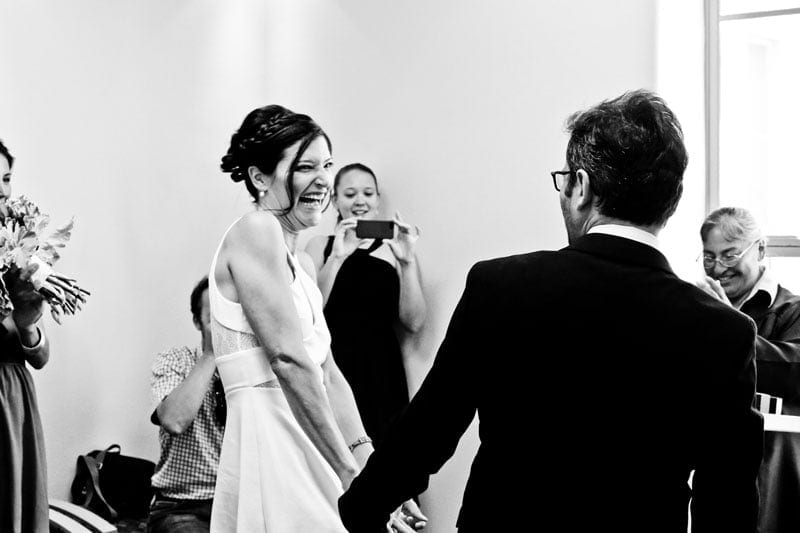 I proudly snapped away feeling so glad I had the opportunity to donate my photography services and capture their special moment.My kids were giggling and of course my husband was laughing saying "only you!!"
I was so happy that I did this…. That my kids watched me do a selfless act of kindness, that Anne and Benoit's special moment was documented and this goes down as a Schaffer family experience to remember!!!!!!
Tell me what was one of your selfless acts of kindness… I would love to hear from you.
Tips for Parenting In Style...
Never boring, always awesome. Keep up to date with the latest from City Girl Gone Mom.