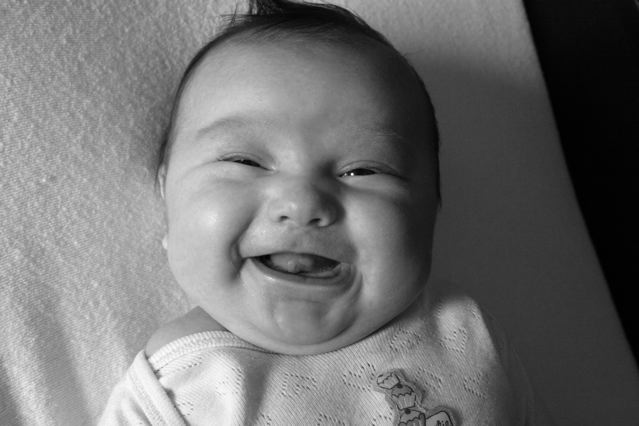 Having a daughter is one of the greatest joys I could ever imagine.  I was scared to have a girl because the relationship with my mom has been quite challenging, but once I realized our relationship has nothing to do with what I experienced, I became determined the minute she was born to make it everything I wish I had as a child.
What I find to be the most captivating part about having a daughter, is watching her relationship with her daddy.  We only have one girl, so she truly runs the show with her brothers and has her daddy wrapped around her finger.  I hate to admit it, but she has me just as wrapped too.
Bobby is the kind of father that continuously wants to set an example for our children's future experiences.  He knows that how he treats me and the kids will have a direct impact on who our daughter chooses to marry one day.  Bobby comes home from work once a week with bouquets of flowers and he quite often twirls me around in the kitchen, dancing with me in front of the children.  It's my little girl Dylan who loves to watch the romance that still brews between her parents.  She's quite enamored by it and always smiles and runs to hug us.  I just know that my Dylan will want to marry someone as great as her father.  He sets the bar high and though we have a long way till that happens, I am enjoying watching her love us.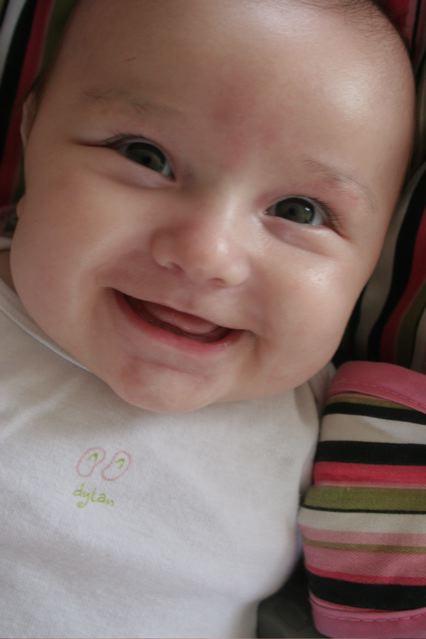 There are so many reasons why she looks up to her father.   The most important is her watching how he treats me, her mom.  Bobby makes me a priority and she sees it.  Mommy comes first and my girl loves everything about this healthy marriage.  She loves to see us off to our dates when we make the time.  We try to do that at least twice a month, its great for us and great for the kids to see.
Another thing my husband does is play sports, not just with his boys, but including his girl.   She skate boards with them all, and I find this inclusion with the boys really makes them so bonded.  She is part of everything that they do.
Bobby is the chief family fun guide of our home.  I have once wrote about him being Clark Griswald and its true.  He works so hard to make family memories that life with him couldn't get any better.  Bobby makes sure that as a family we participate in our girl's tea parties, playing dolls, impromptu waltzes and midday wardrobe explorations.  It's never really elaborate, but it sure is intentional participating in making these memories for not just for her, but for all of us.
One thing my husband is adamant about is unplugging electronics and being present.  If you didn't read my post about the rules we follow in our house about unplugging you can read about it here.  Bobby knows our kids do not care about his Sports Center scores, drafts, stats, emails or Facebook feed. Our kids just want us to play and be with them, so at 6pm all electronics are shut off and it results in us being present.
I always thought it would be me who would be doing my daughter's finger nails and toes, but it's quite the opposite.  There has been plenty of times that I am cooking dinner and I turn around to find my husband giving her the manicures or even putting makeup on her.  These sweet gestures by her dad shows her his gentle side, and it makes me smile from ear to ear.  He is truly present in any way that he can be.
Today is my daughters Daddy Daughter Dance  and I can't help reflect on how in just six years she has become this amazing little girl who adores her daddy.  I have set the stage as her spoiling mom and bought quite a few selection of dresses for her to choose from.  She is now counting down the hours till she gets her evening with her hero, her daddy.  They have been practicing their dance all week and I have been sobbing watching all of this unfold.
We were able to go to Bambinos located in Carmel Valley for a sweet up-do to go with her ballerina-style dress before the dance.  Don't forget if you are local to San Diego you too can use the code CITYGIRLGONEMOM at check out for an additional $3.00 off any cut or style.  That code is good till April 15th, 2015.
I am so overfilled with joy and love today and I can't help reflect on these sweet 6 years watching our little girl grow.  I thank God for the beautiful gift of having a daughter everyday.  My love for her, her dad & her brothers is everlasting and I wouldn't change it for the world.  I am so excited for their first daddy daughter dance.  What a cherished memory for both of them.
I made sure her brothers dressed for the occasion for the obligatory brother picture.  Overall, I cried for hours, but I guess that's to be expected.  She looked stunning, like something out of a magazine.  Her beauty took my breath away.  When her father came downstairs, Dylan turned to him and said he looked like a knight in shining armor.  It was perfect! They then went off for hours of fun, just the two of them.
So ADORABLE!  I love how my Bobby loves our kids, especially his little girl.
Tips for Parenting In Style...
Never boring, always awesome. Keep up to date with the latest from City Girl Gone Mom.