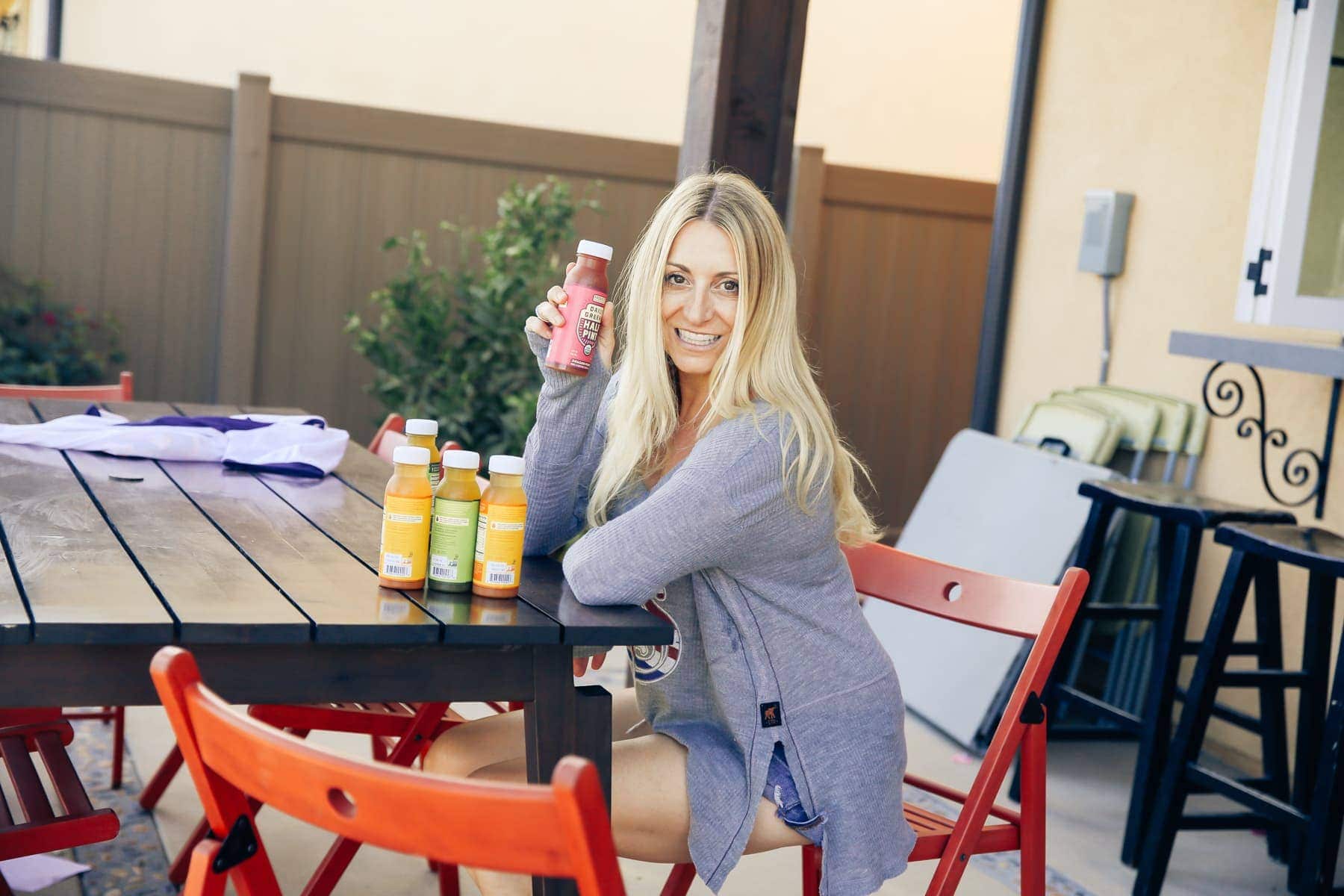 This Post Has Been Sponsored!  Thank You For Sponsoring CityGirlGoneMom.  
I swore one of best predictor of a child's eating habits would be by looking at the parents.  Bobby and I love our vegetables, but like most parents we struggle with getting our kids to feel the same.  I can't even count how many times I have said, "eat your vegetables," and they just look at me with a blank stare.  We have so many jobs as being parents, and one of the most important is setting up good eating habits.
Instilling The Vegetable Habit
Clearly, it's not impossible to get your kids to eat their vegetables.  While visiting my friend Beth, I noticed her children were not allowed to be excused from the table without the three bite vegetable minimum.  She was winning in the vegetable department, where I have been profoundly failing.  She said consistency is key.  It makes sense, the more these kids are exposed to vegetables, the more favorably they will rate it.
Cold Pressed Juices Round Up
Another option when trying to help kids get their veggies is in cold pressed juices.  For my children, our go-to juice has been "Half Pint" by Daily Greens.  In the hopes of everyone drinking their greens, this company created cold pressed juices for not just parents, but kids too.  The size is perfect for my little ones and it packs a lot of punch in one 8 ounce bottle.  Each 8 oz bottle provides the equivalent of 4/5 cup of fruit (2 cups recommended daily) and the equivalent of 1/5 cup of greens (2 1/2 cups recommended daily).  No preservatives or artificial flavors, just locally produced and organic certified.  Their perfect blend of juices really hides the veggies my kids aren't so fond of.
Don't forget, at the end of this post to enter a Daily Greens contest for a FREE weeks supply.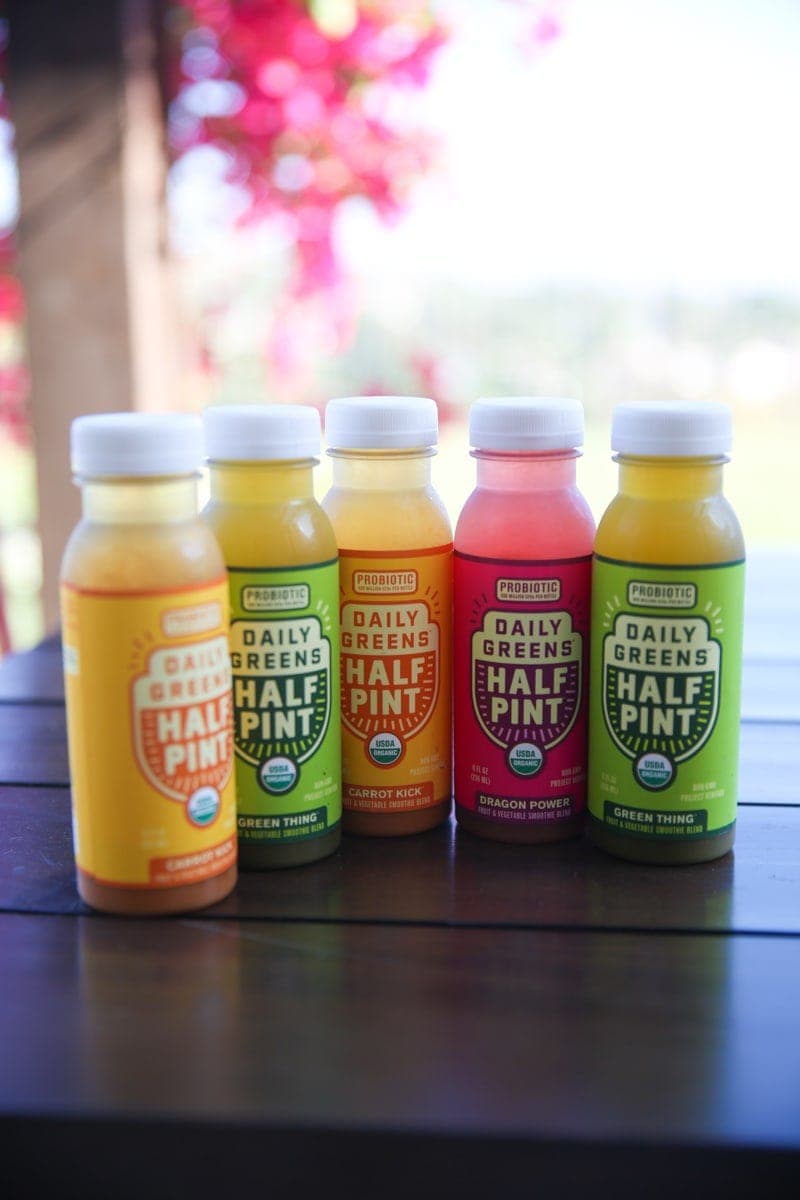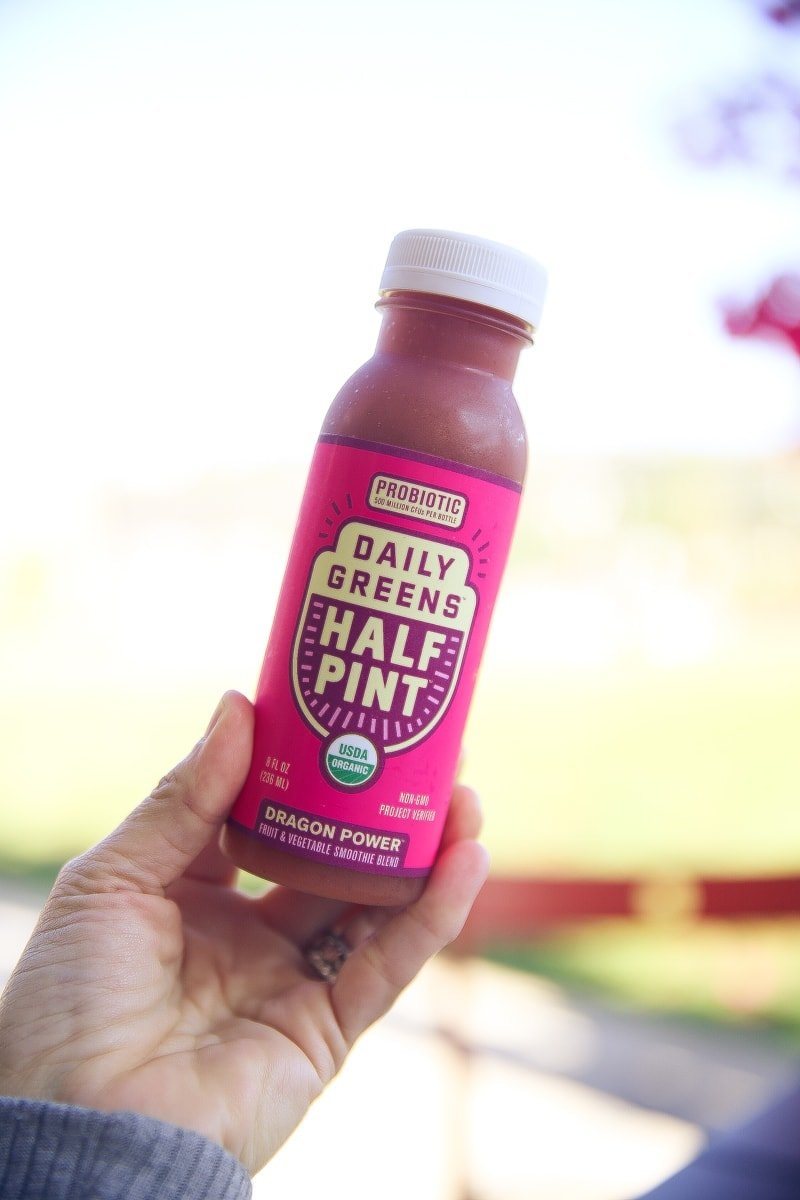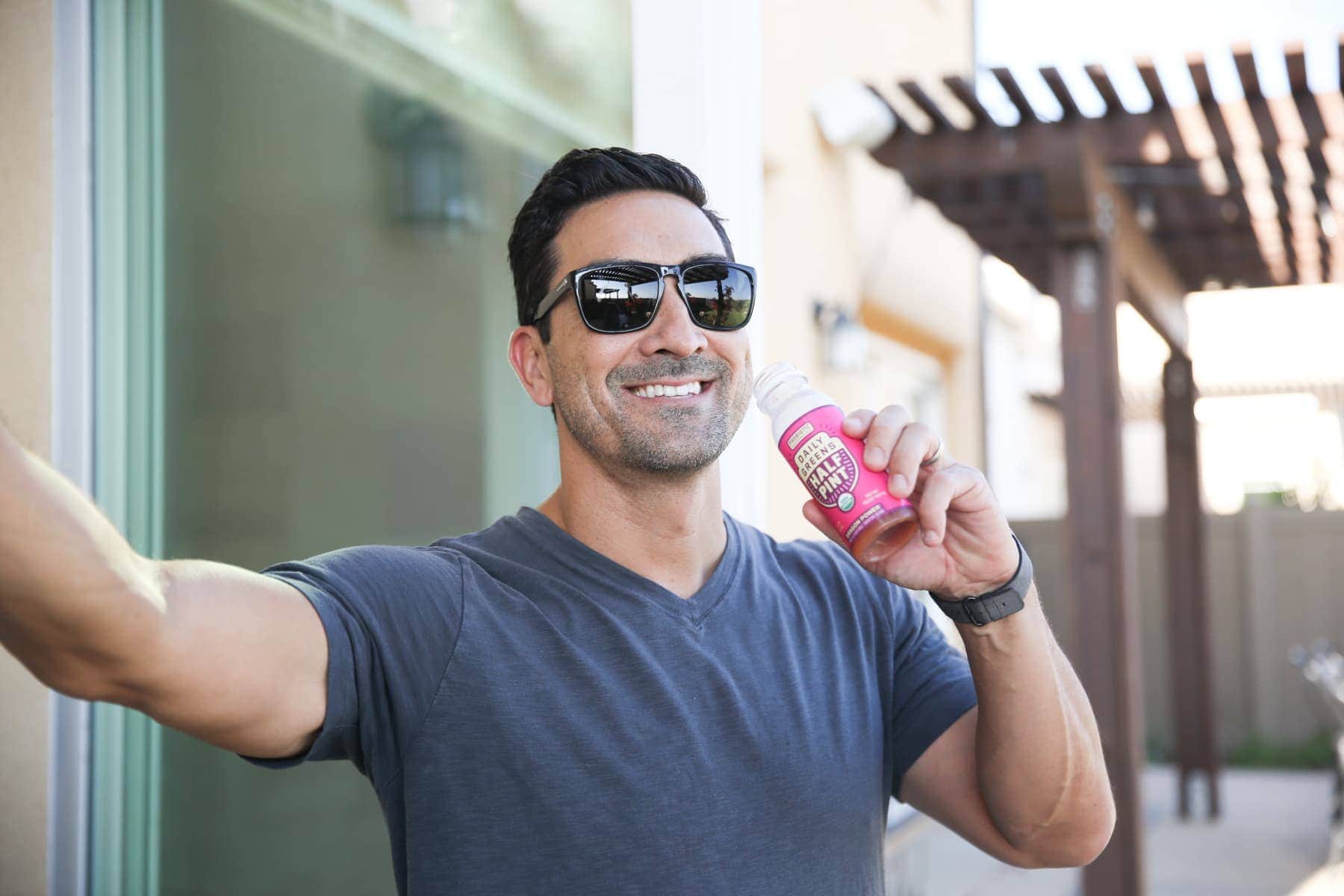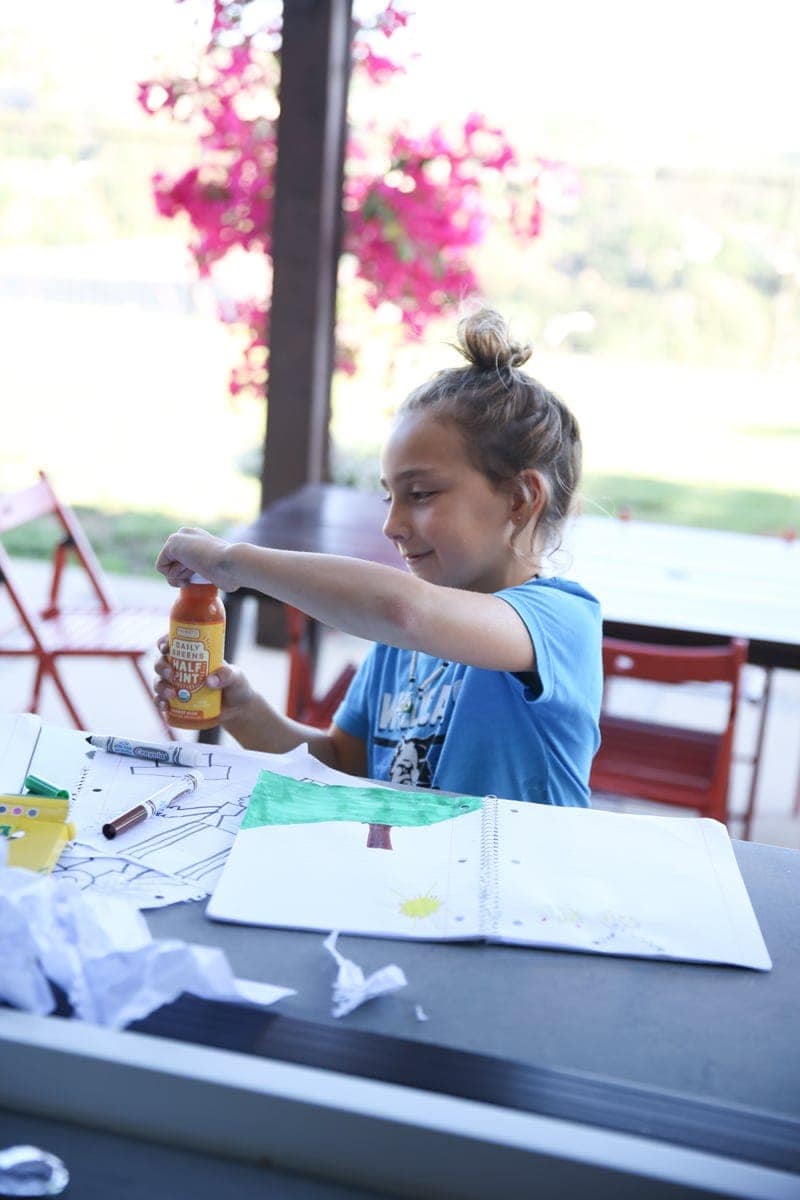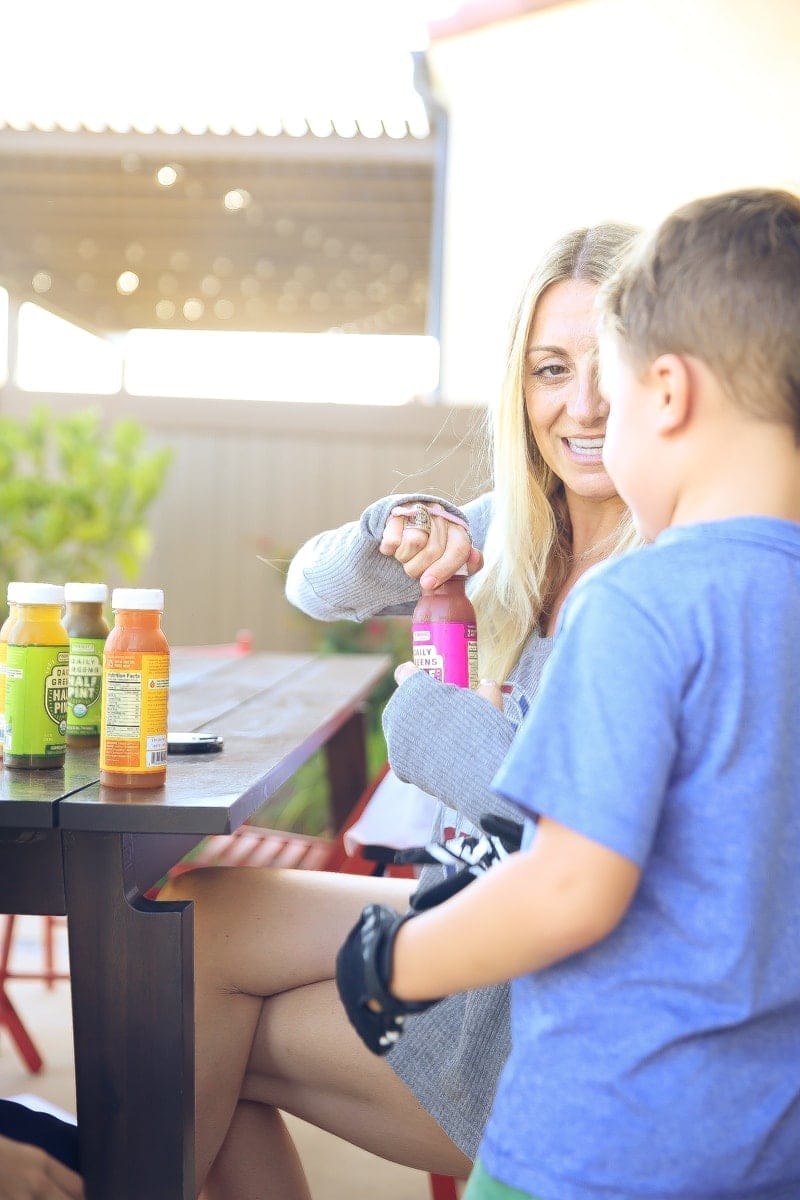 Another great option for parents looking to cleanse and experience fresh and healthy products delivered right to your door step is Chef V.  This delivery service offers cleanses and detox soups that help curb your appetite.  Currently, Bobby and I are trying a week's supply of samples, compliments of Chef V.  What I love the most is that they were made hours before delivery from local organic ingredients.   All of our items were delivered in an insulated Chef V cooler bag and we have enough for more than an 18 oz day!  My favorite? Over ice in the morning is a great way to kick-start your day, healthy and green!
Their unique signature service, by delivering fresh products to your door really helps someone like me, a busy mother of four who does not have the time to juice.  They really care about families that are busy and want us to achieve our most desired health goals.
My favorite thing about this company is the use of fresh local ingredients.  Their detox soup tastes like a little homemade thanksgiving without the trimmings of course.  Because I am still nursing, I am not exactly ready to cleanse, but love these healthy fresh options for when I am on the go, which is 100 percent of the time with four kids.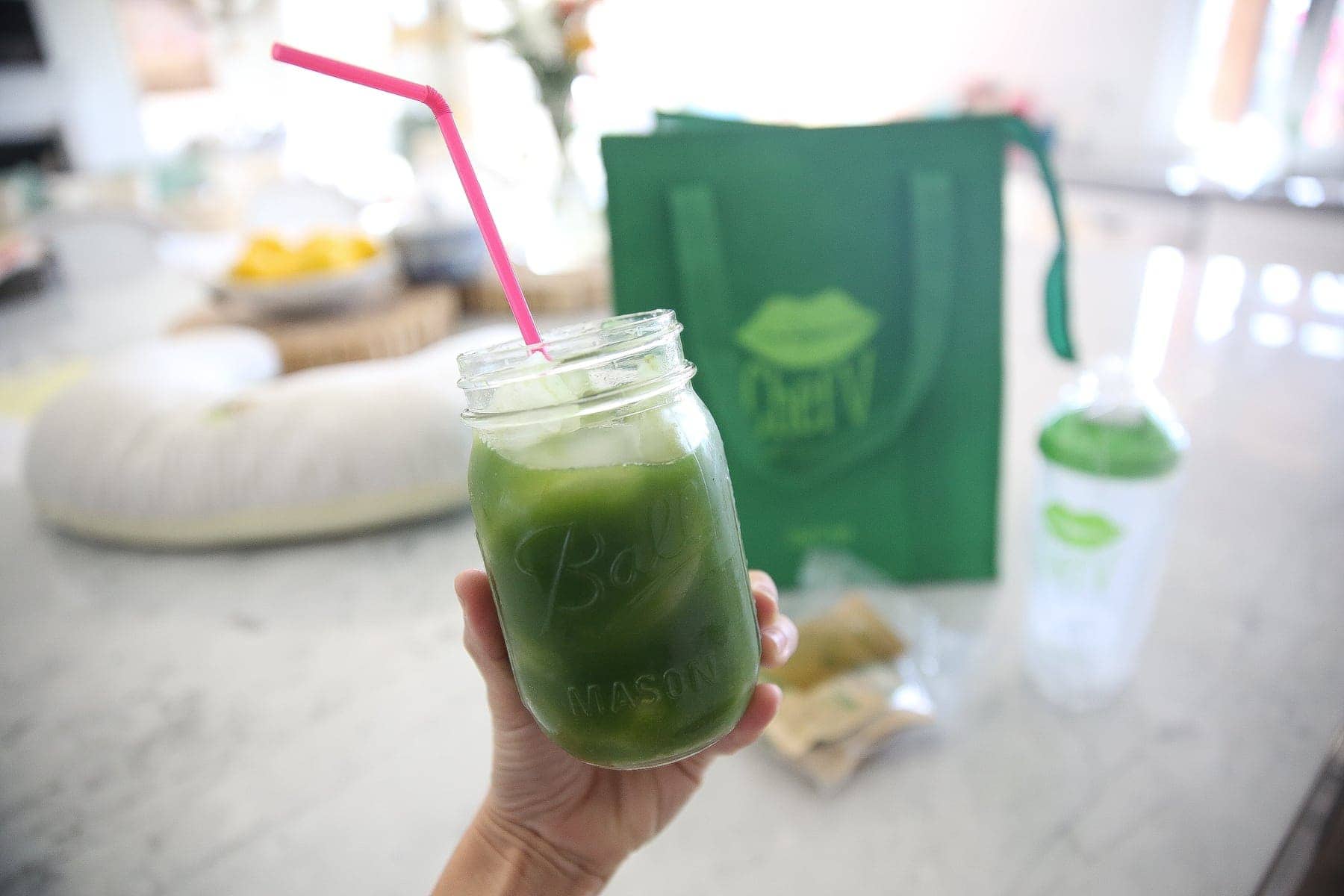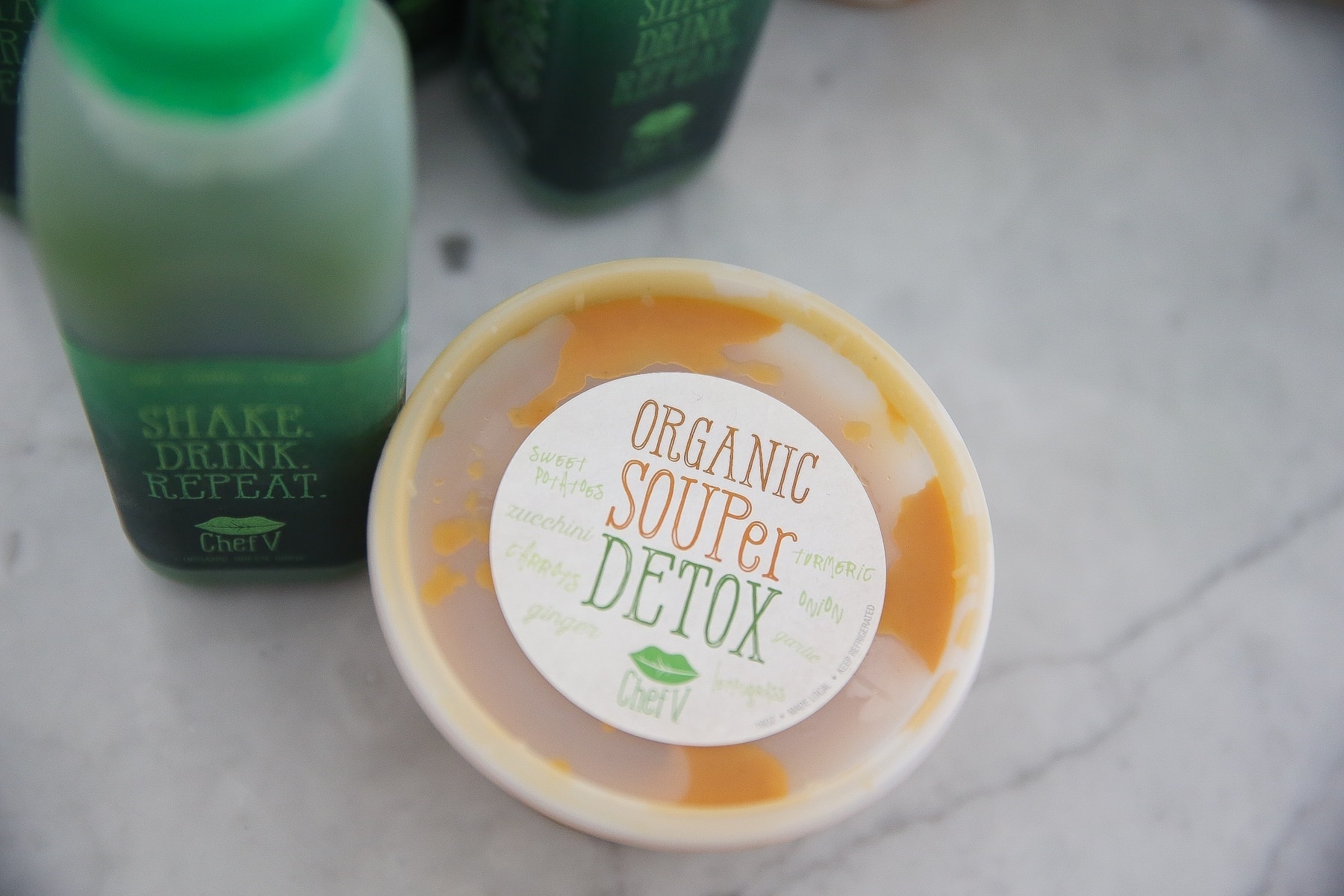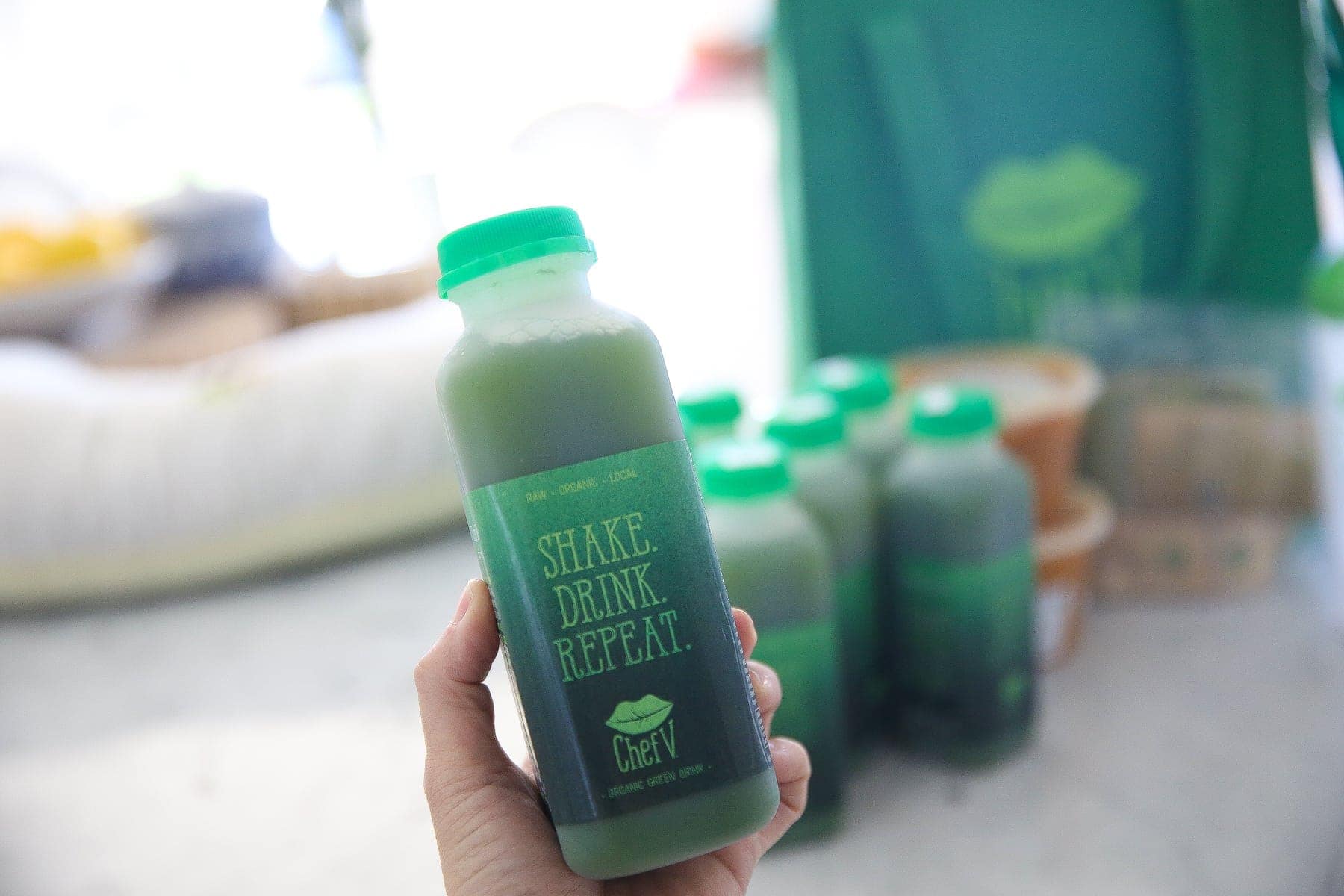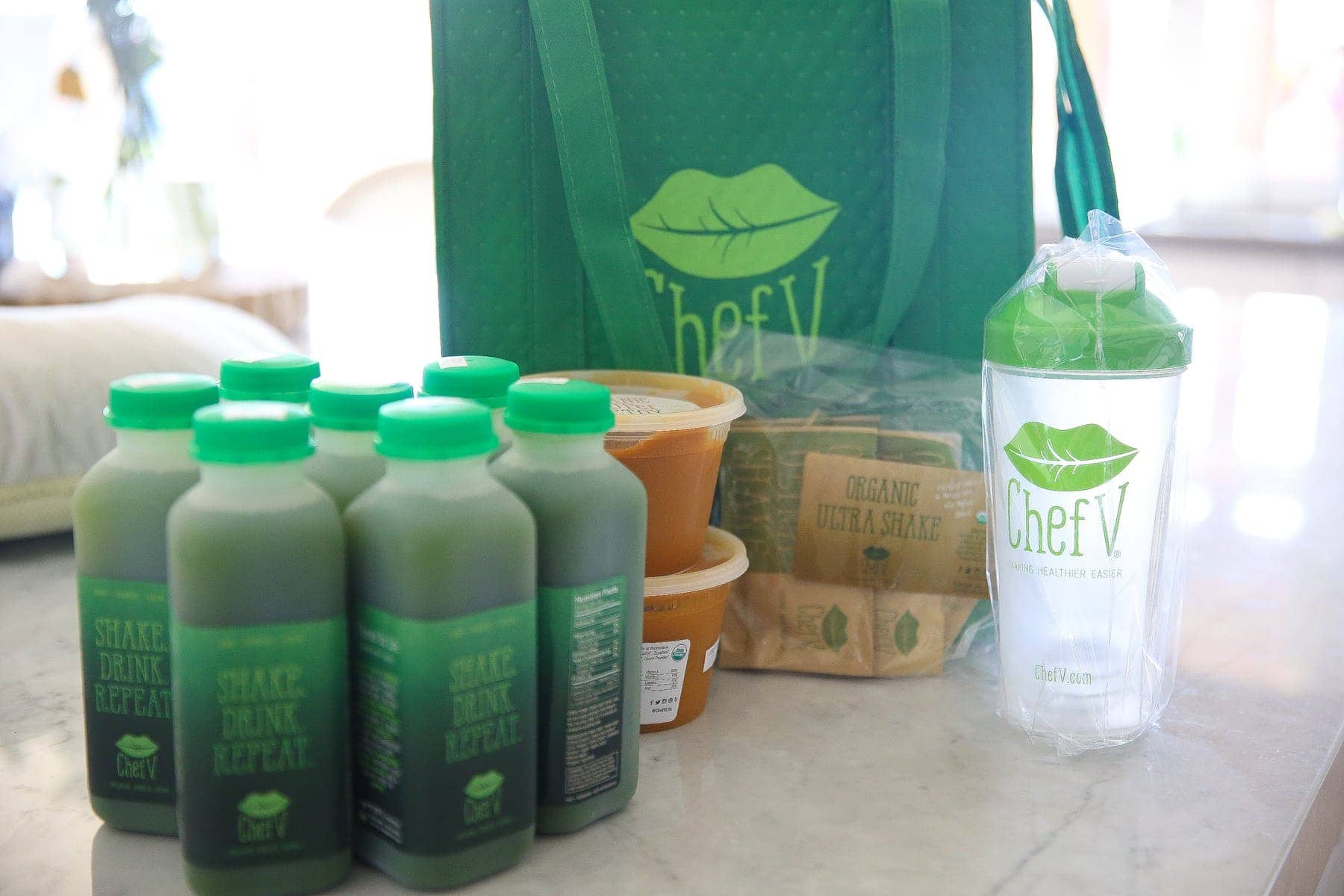 Explaining the Benefits of Juices
Kids, as expected could care less about health.  I do try to explain to my children that their body is their vessel, and they need to fuel that vessel with as many healthy nutrients as possible.  With Roman, I like to call his cup of veggies his "Hulk Juice" and it will give him more invincible superhero powers.  When I engage in play with him, we talk about how strong he is because he ate or drank his vegetables.  This method seems to work better than explaining its health benefits, that naturally a four-year old could care less about.
Involve the kids
What kid doesn't love an ice pop?  Having the kids make ice pops out of their green juices worked like a charm.  Children are definitely more invested when they are involved.  Taking them with me to the grocery store and having them pick out the veggies is another way to engage them in the process.  I let them help me clean and prepare the vegetables and then make a big deal that we are eating Dylan's broccoli or Roman's orange ice pops.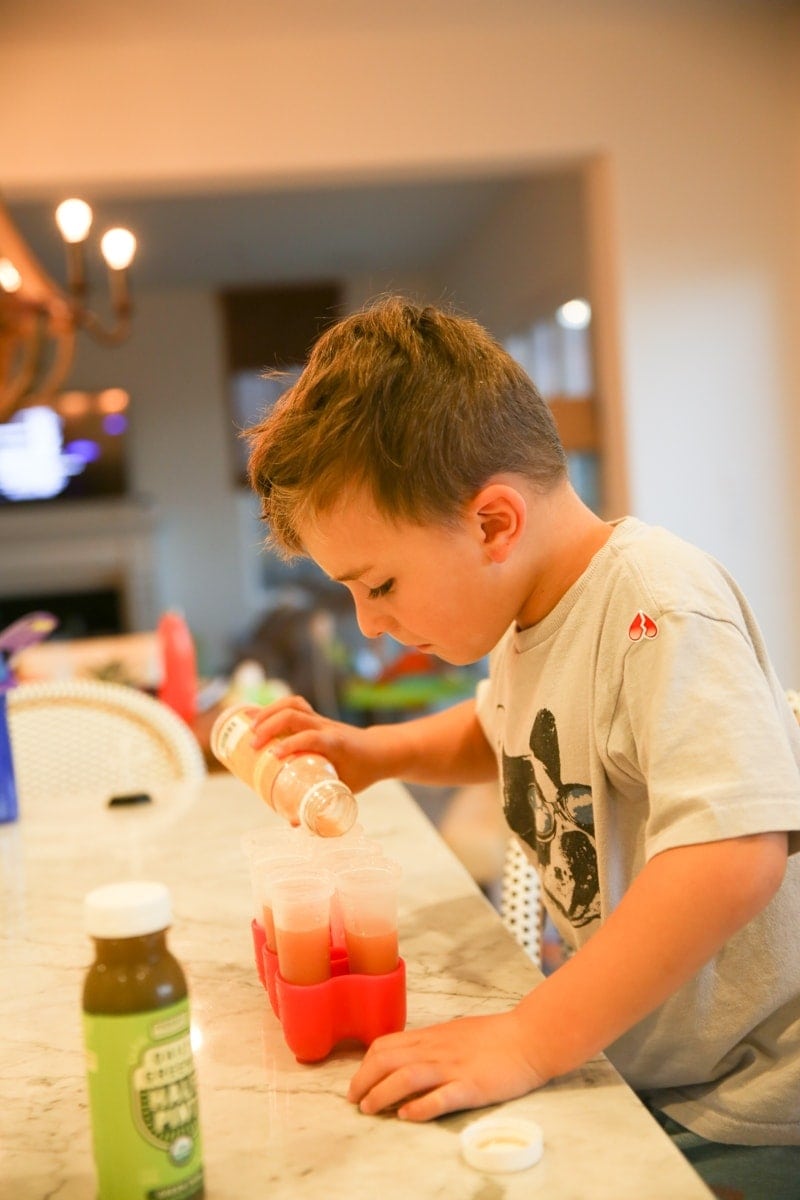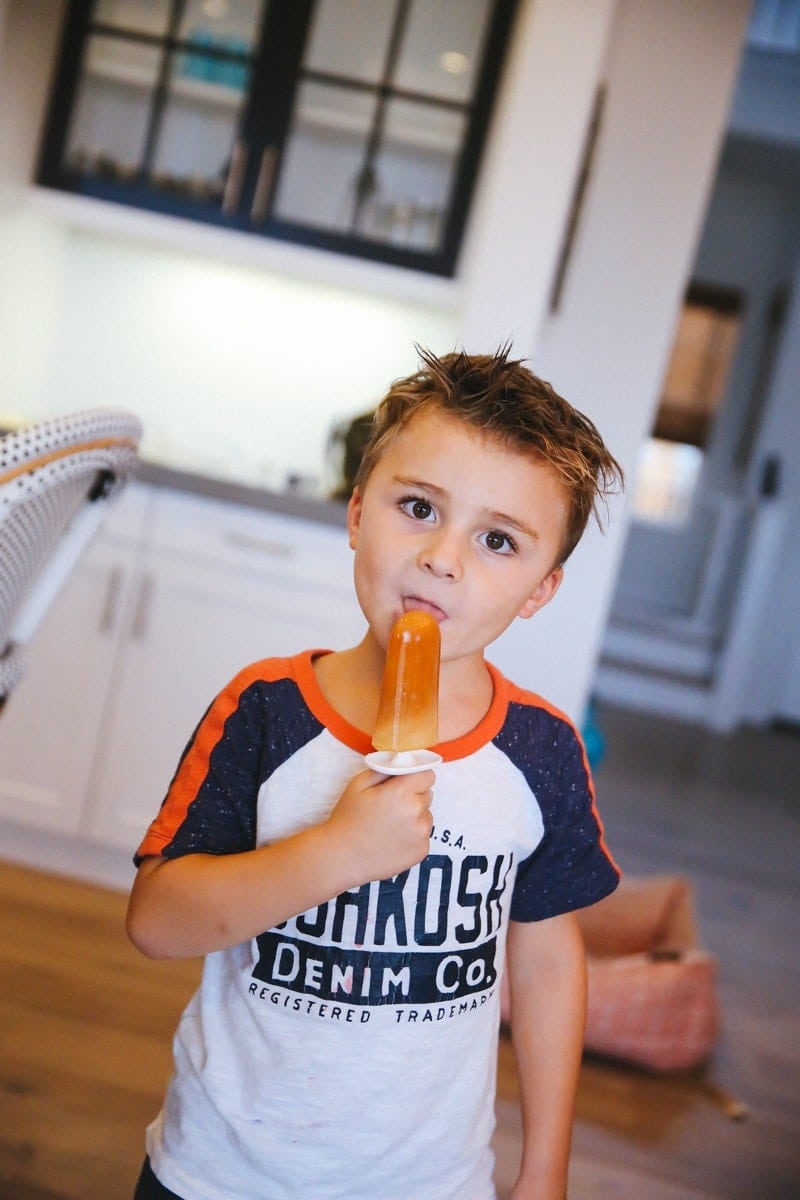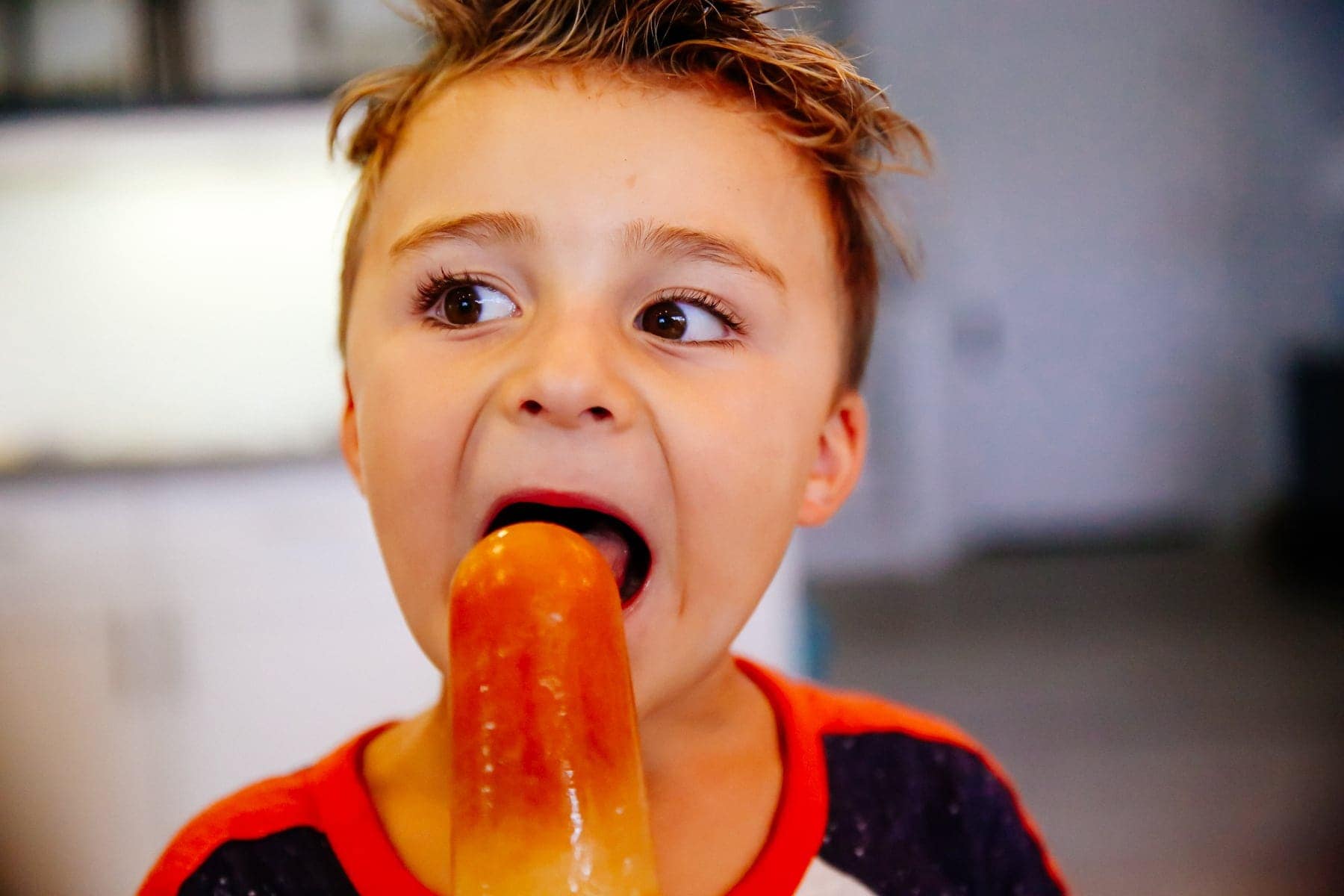 Being consistent with my little tribe is key.  My oldest is the most pickiest eater.  He had an opinion at the early age of two and its only getting stronger.  As his mom, I continue to put the vegetables in front of him, whether in the form of a cold pressed juice or accompanied by his favorite, a cheeseburger.  Its taken years, but he is finally starting to turn that corner.  Creating fun experiences with vegetables no matter how many times they want to reject it, will eventually work.  I am here to say, keep at it guys, your persistence will definitely pay off.
If you would like to try CHEF V, enter the promo code EASY for 55% off any cleanse or 21 -day challenge. Or you can use the code CGGM for 20% off everything else…
CONTEST
What I love about my job!  Daily Greens would like to give one lucky winner 6 Half Pint bottles for your kids to try.
For additional entries…. All you have to do is follow @dailygreens and @citygirlgonemom
post a photo of your little one and hashtag it #trydailygreens
This Post Has Been Sponsored! Thank You For Sponsoring CityGirlGoneMom. I was given items to try for the purpose of this review.
Tips for Parenting In Style...
Never boring, always awesome. Keep up to date with the latest from City Girl Gone Mom.