This Post Is Sponsored By Serena & Lily! As Always, All Opinions Are My Own! Thank You For Supporting CityGirlGoneMom!
There's something I love about telling a story through home decor. Over the years it's become one of my big passions to create a space that doesn't just look nice, but feels like home and looks like us. Sure, you can copy the magazines and create a picture-perfect home. But it's so much better when you can create a space that reflects you.
While I like to switch up my space pretty often (blame the pandemic lockdowns or my personality—or both), the foundation always remains the same. For us, that means cozy neutrals, greenery, and farmhouse decor to add an elegant touch. It's warm, it's inviting, it feels like home. But with the weather warming up, I was itching to switch up the space. You know how sometimes you just need a refresh? This was one of those moments.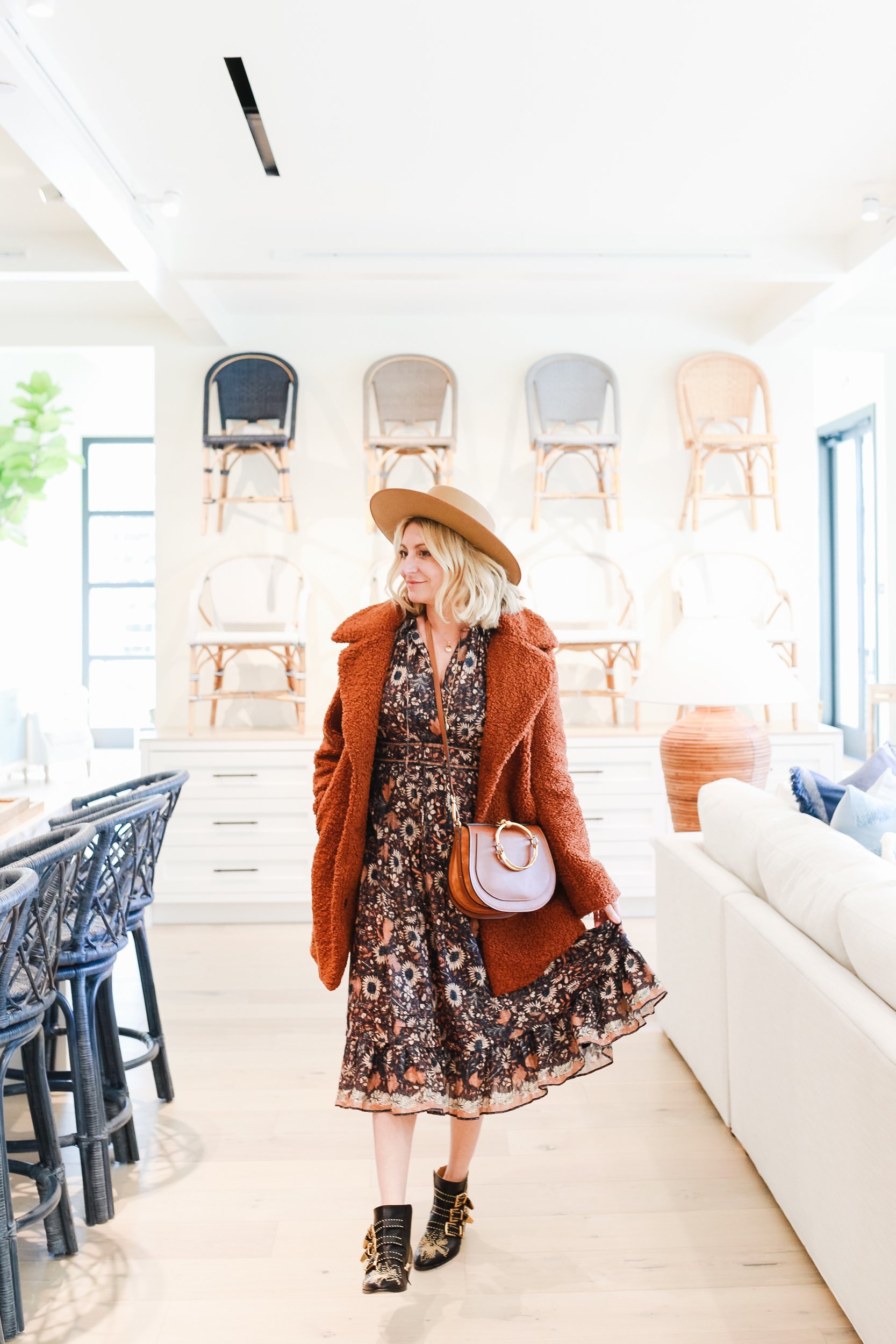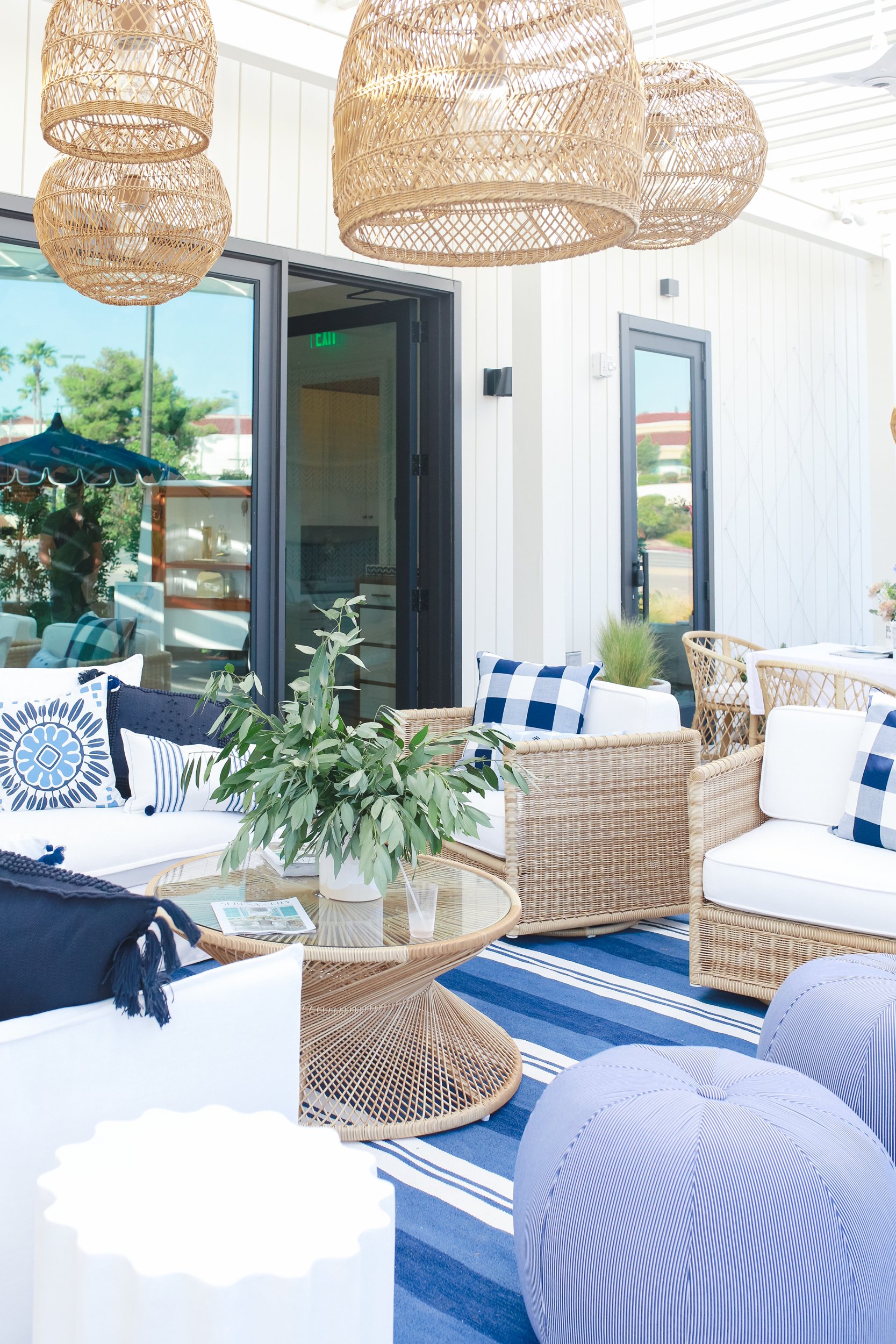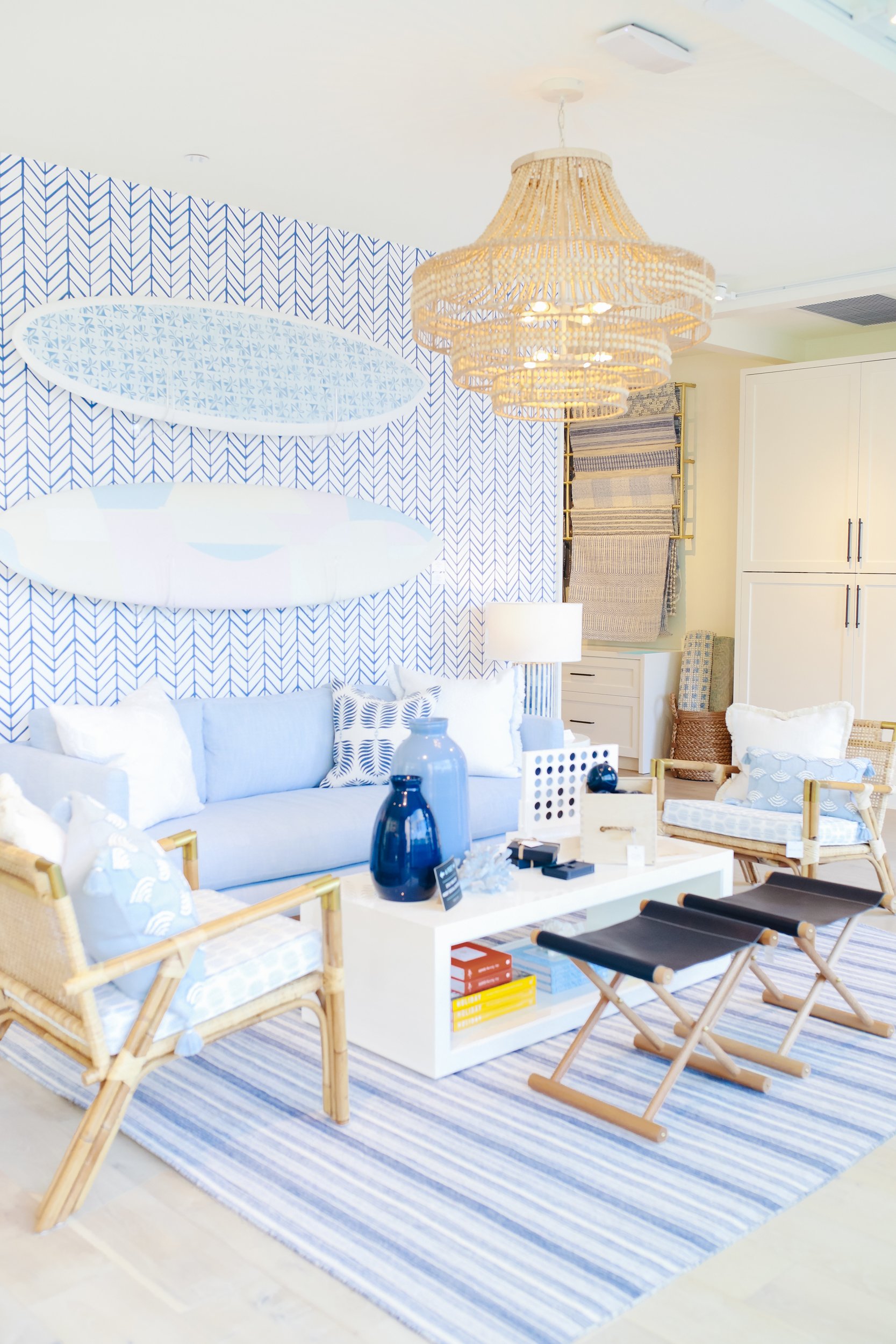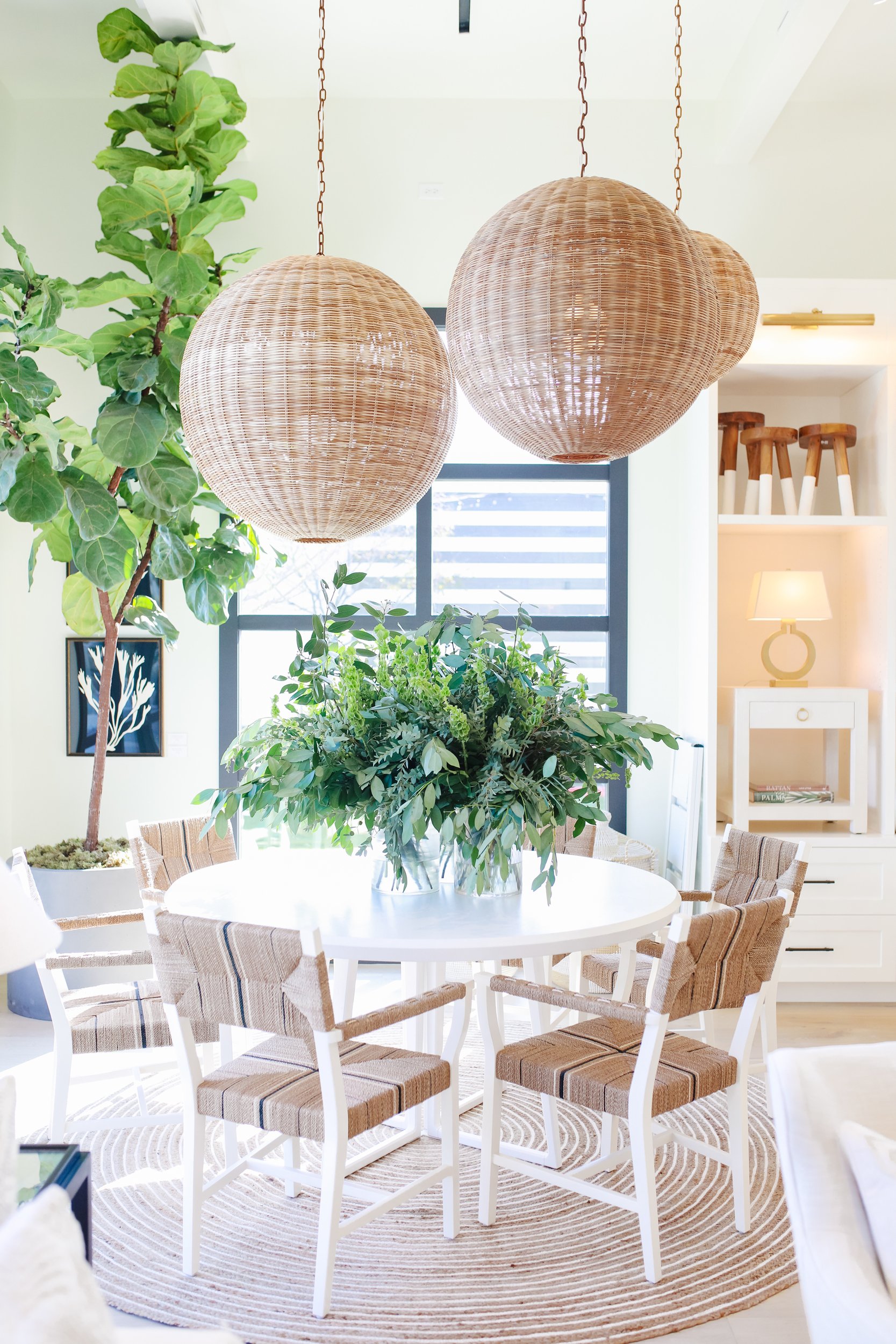 Shopping at Serena & Lily
I'm not sure if there is anything more satisfying than walking around an aesthetically-perfect store. I've always loved Serena & Lily. Chic, bright, and with just the right modern farmhouse aesthetic, this shop was my go-to anytime I was up in the Orange County area. So when I heard they were opening up shop down here at One Paseo, I just about lost my mind. And apologized to Bobby ahead of time for the credit card damage.
This is big news, you guys! They opened a new storefront and it's in our neighborhood! Such a win for San Diego. It's such a dream inside and gives you that extra boost of inspiration. I walked in not knowing what I needed and left completely inspired and with far more than I had planned (whoops).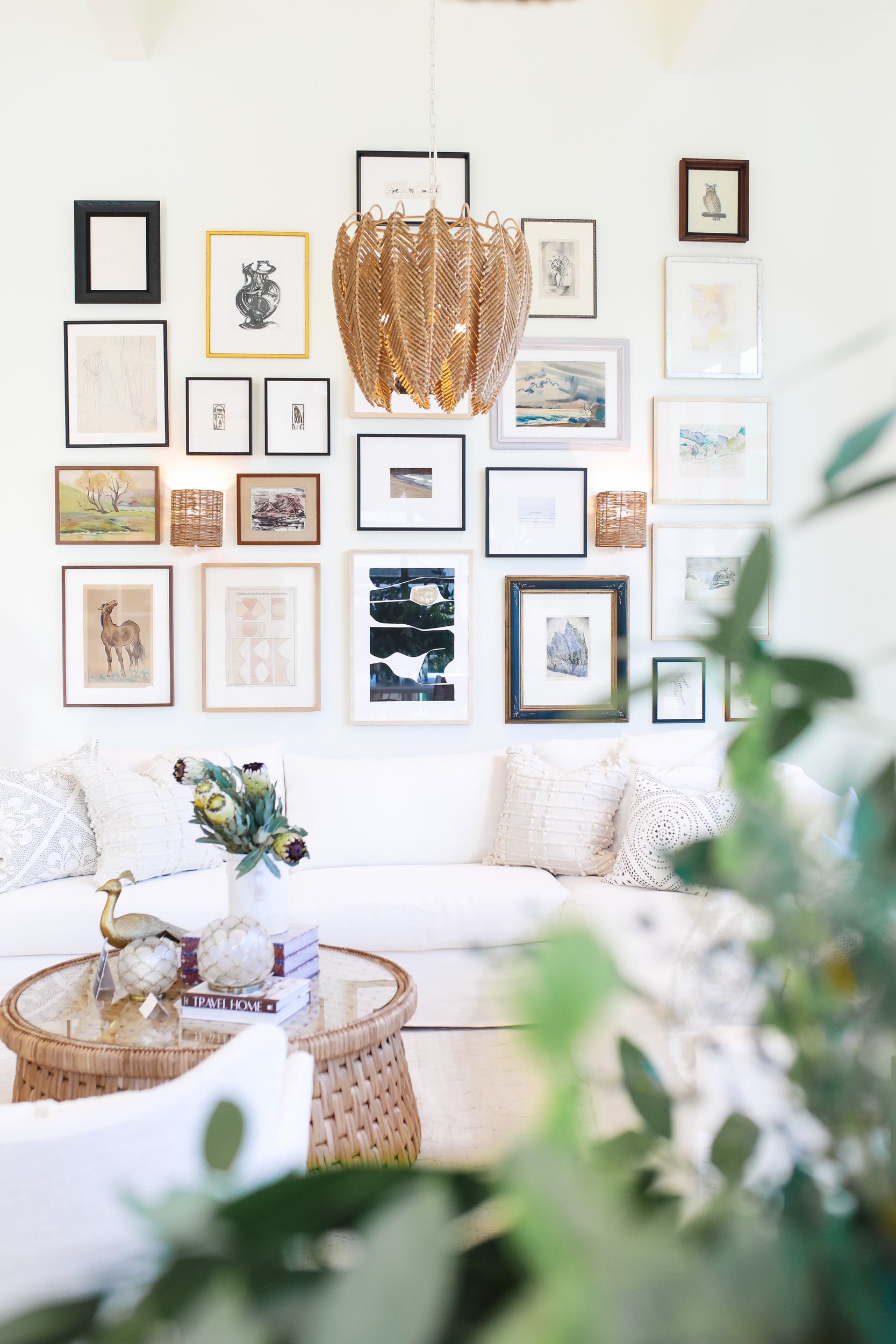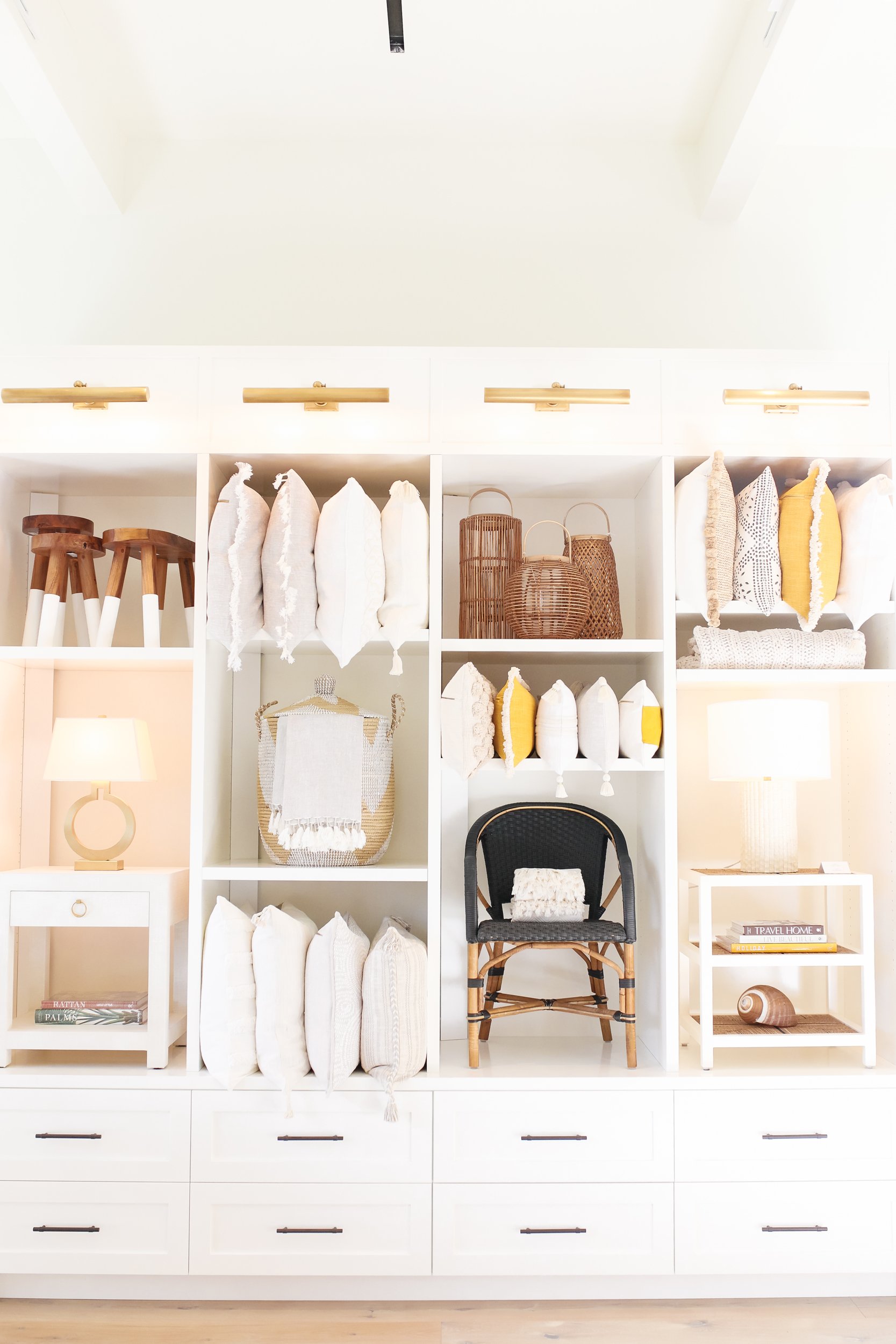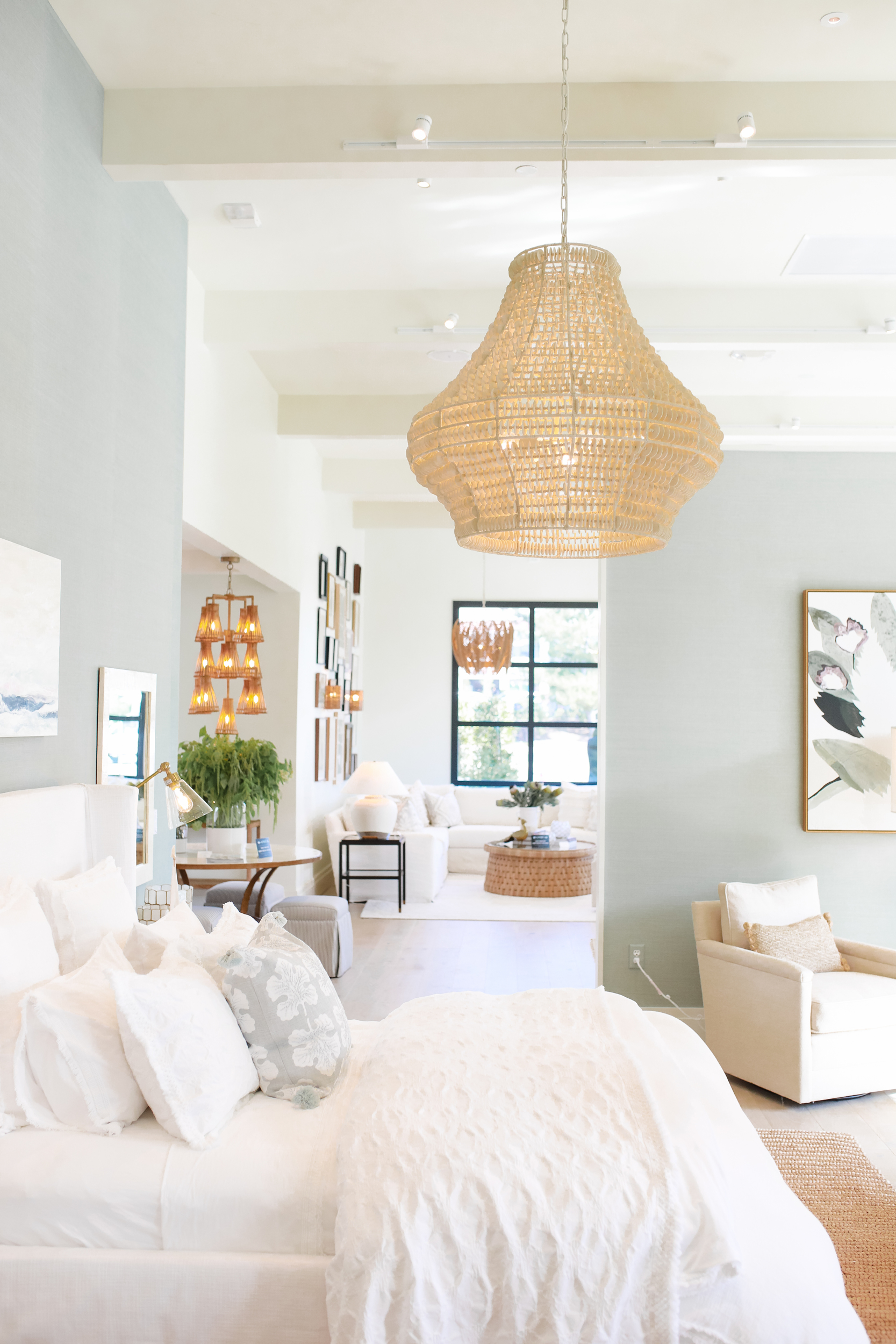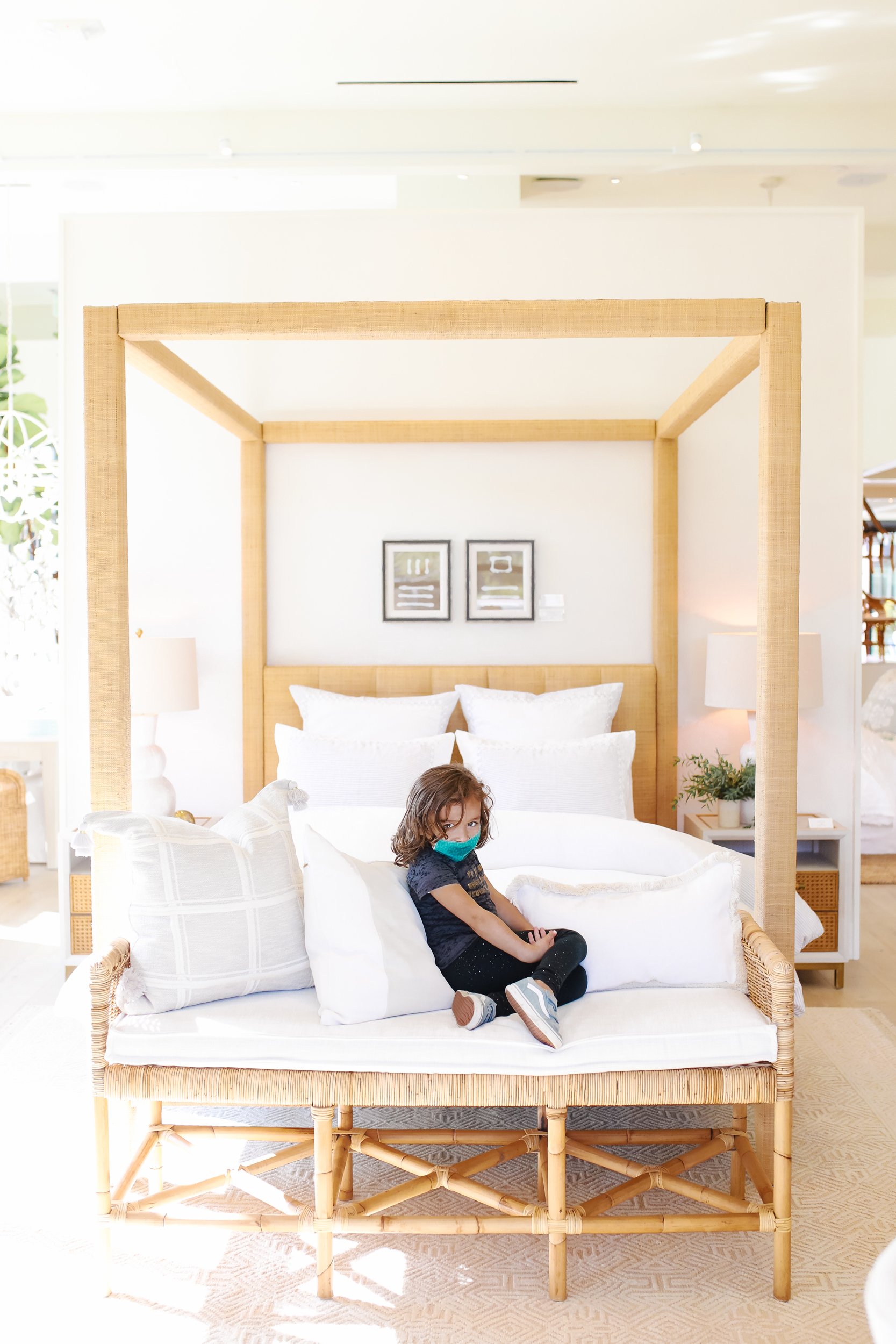 Finding Pieces For Your Home
What I love most is that you can get really personalized design help. As much as I love finding stuff for my home, I'm not a professional designer and sometimes you just need to call in the experts. Here, you can make an appointment at the One Paseo shop to receive a one-on-one design consultation. You can share your ideas and they'll walk you through their recommendations.
It's nice to get an expert opinion, especially when you're working on doing larger overhauls like the living room or bathroom (that's one of my next projects!). They may bring ideas you wouldn't have thought of or show you that just-right piece to fit that just-right spot in your home. Even if you just want to ask a million questions like me, they've got you.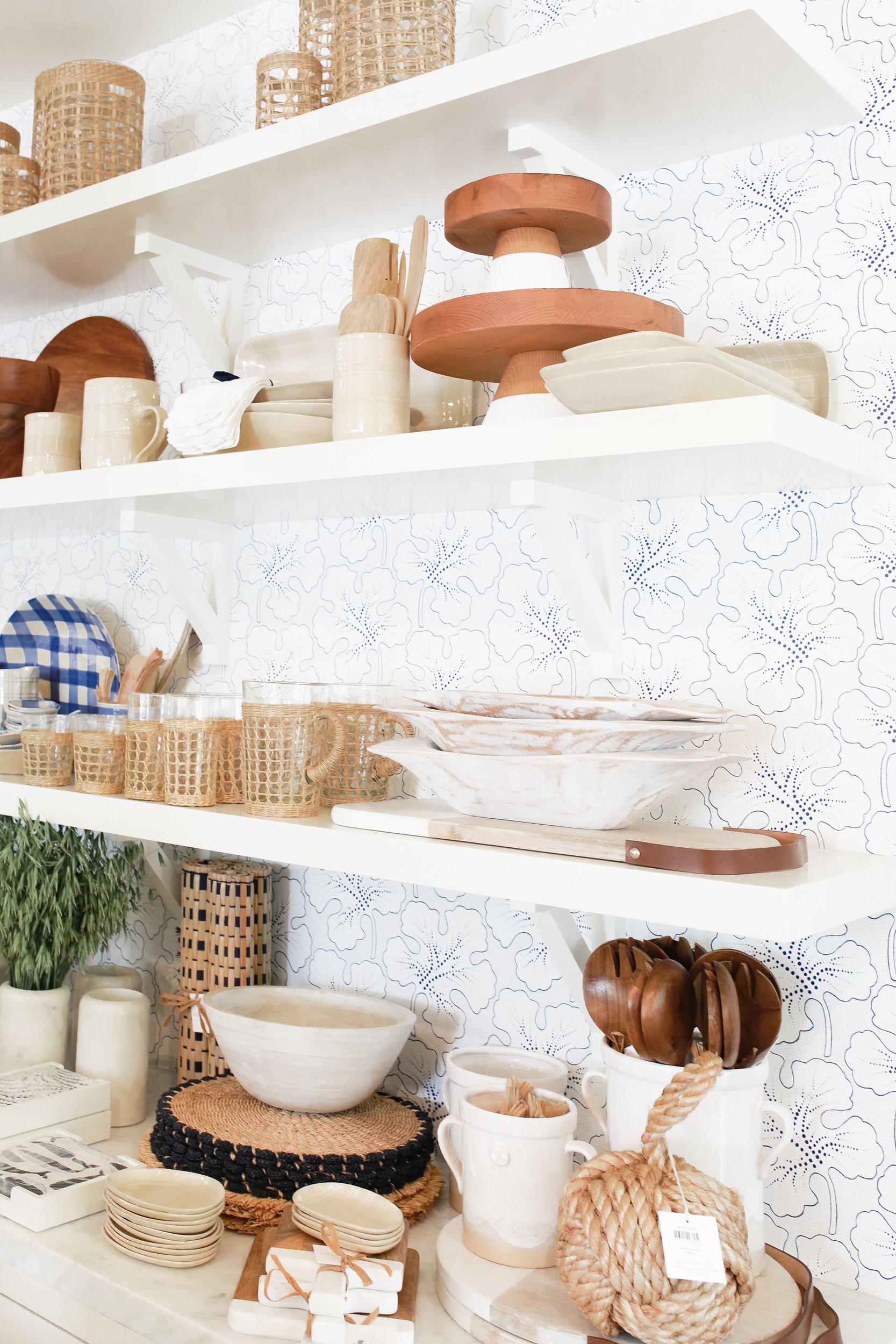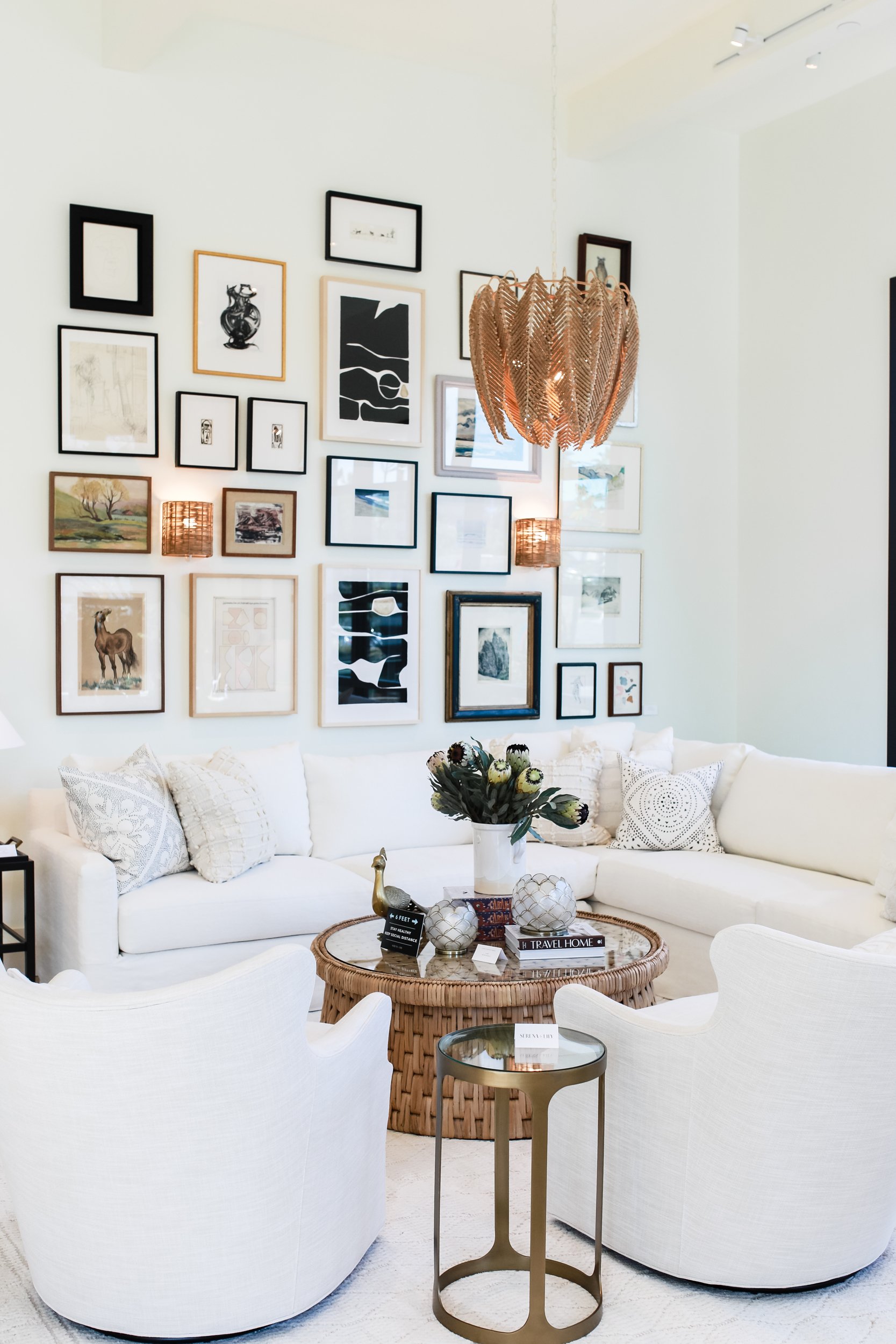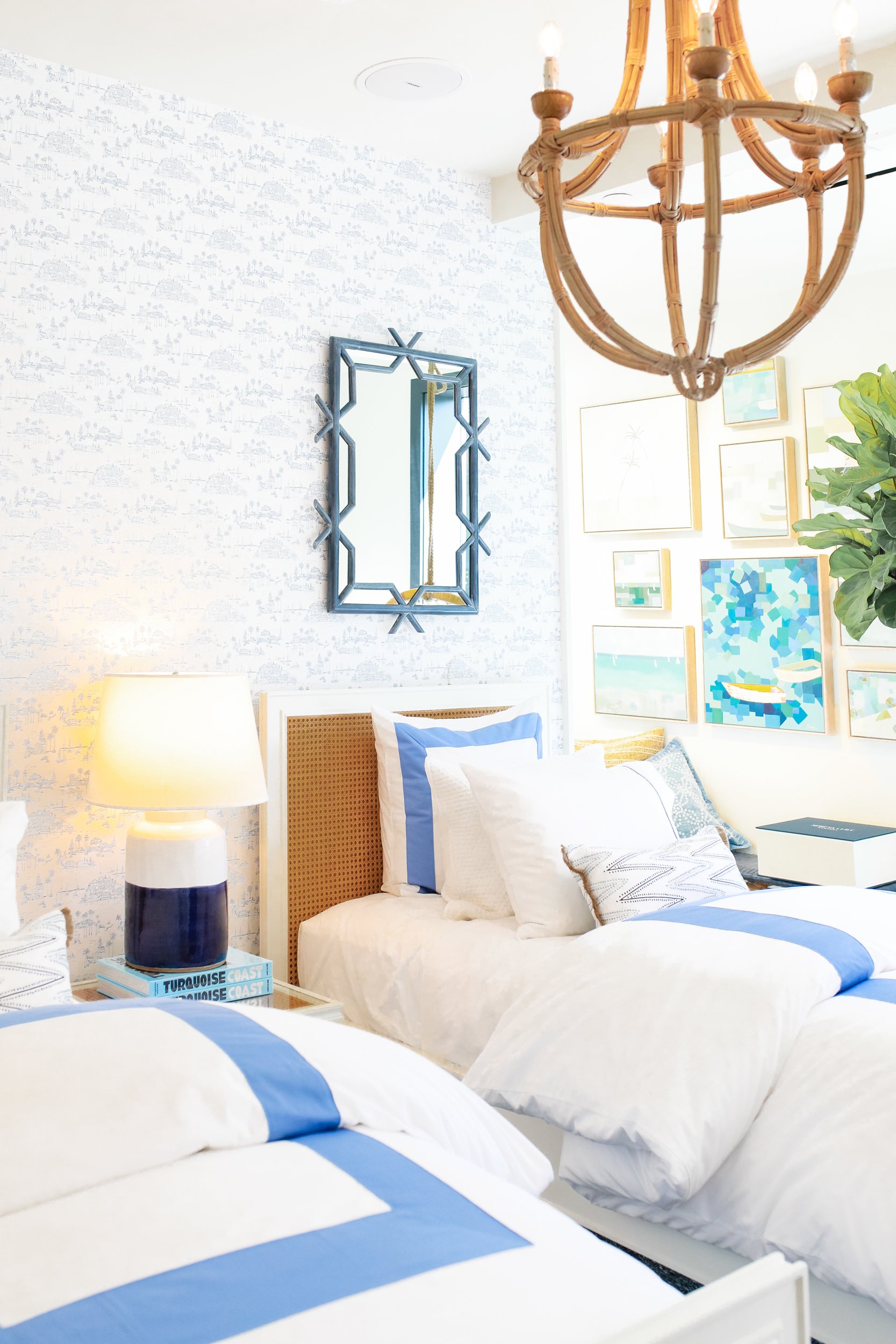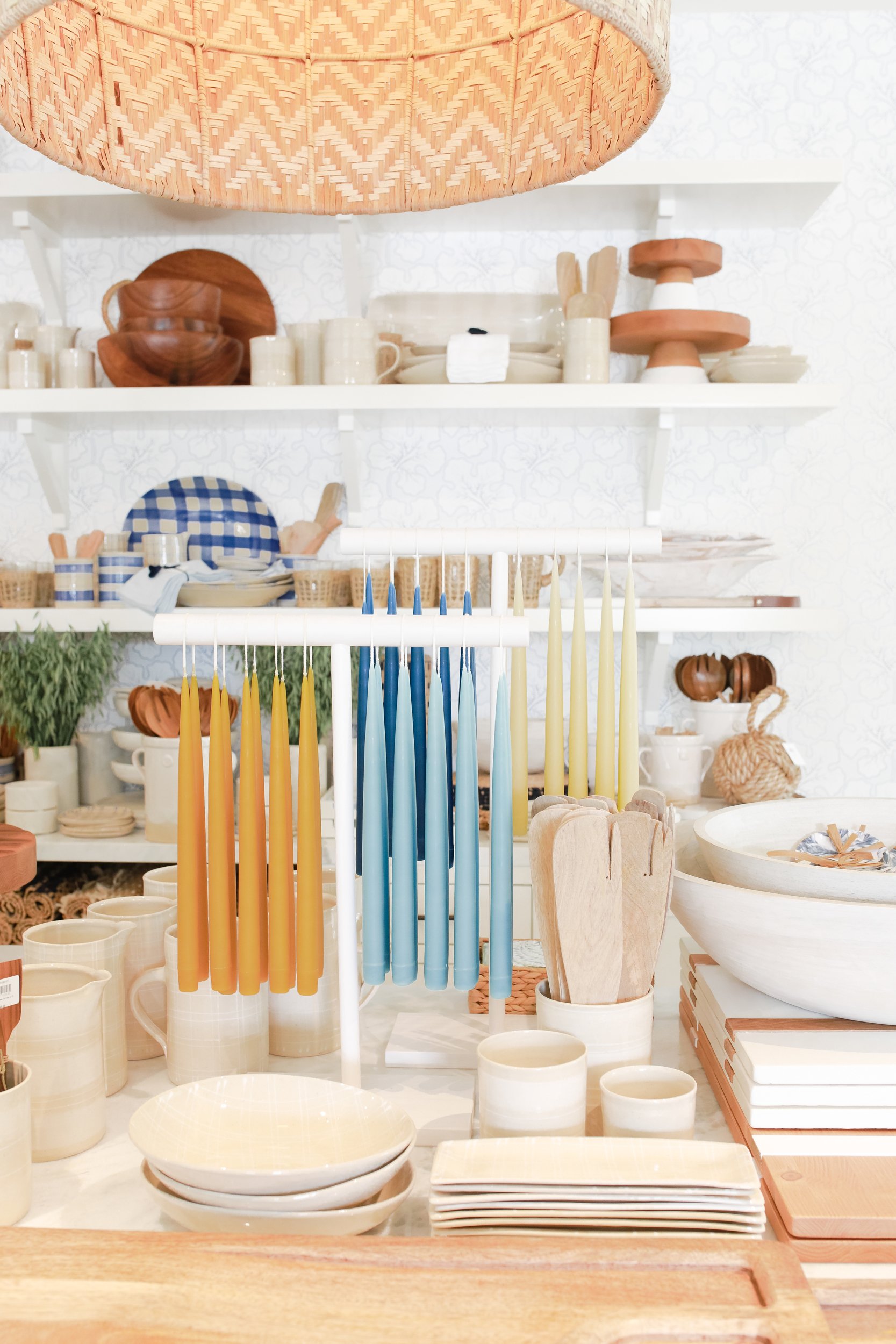 Keeping It Neutral and Bright
Neutrals are my love language. But what I loved about the stock at Serena & Lily is that it allows you to play with colorful pieces while still keeping it minimalistic. What—colors can be neutral?! My mind was blown, too. I loved their collection of pastel-colored rattan chairs. The blues and light pinks add a playful touch to your space without standing out or making too bold of a statement (I leave that to my talented Boss Baby).
For the bedroom, I loved their selection of natural wood bedframes and headboards, like the Franklin Four Poster Brody is lounging on. They also have some subtle patterns and colors if you wanted to bring in some color in the room, like the Briarcliff Bed. No matter what, it's that perfect combination of modern, coastal, and farmhouse.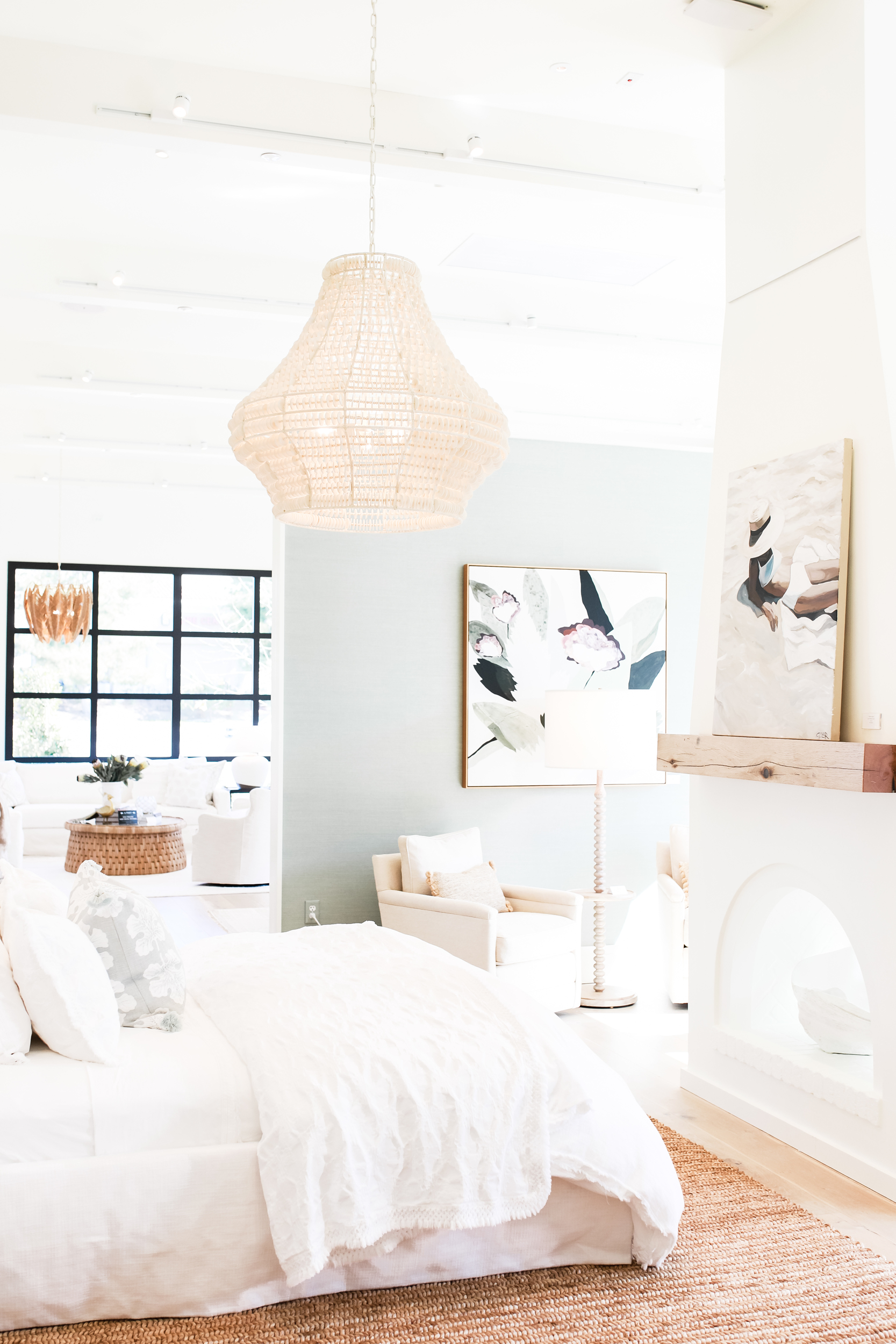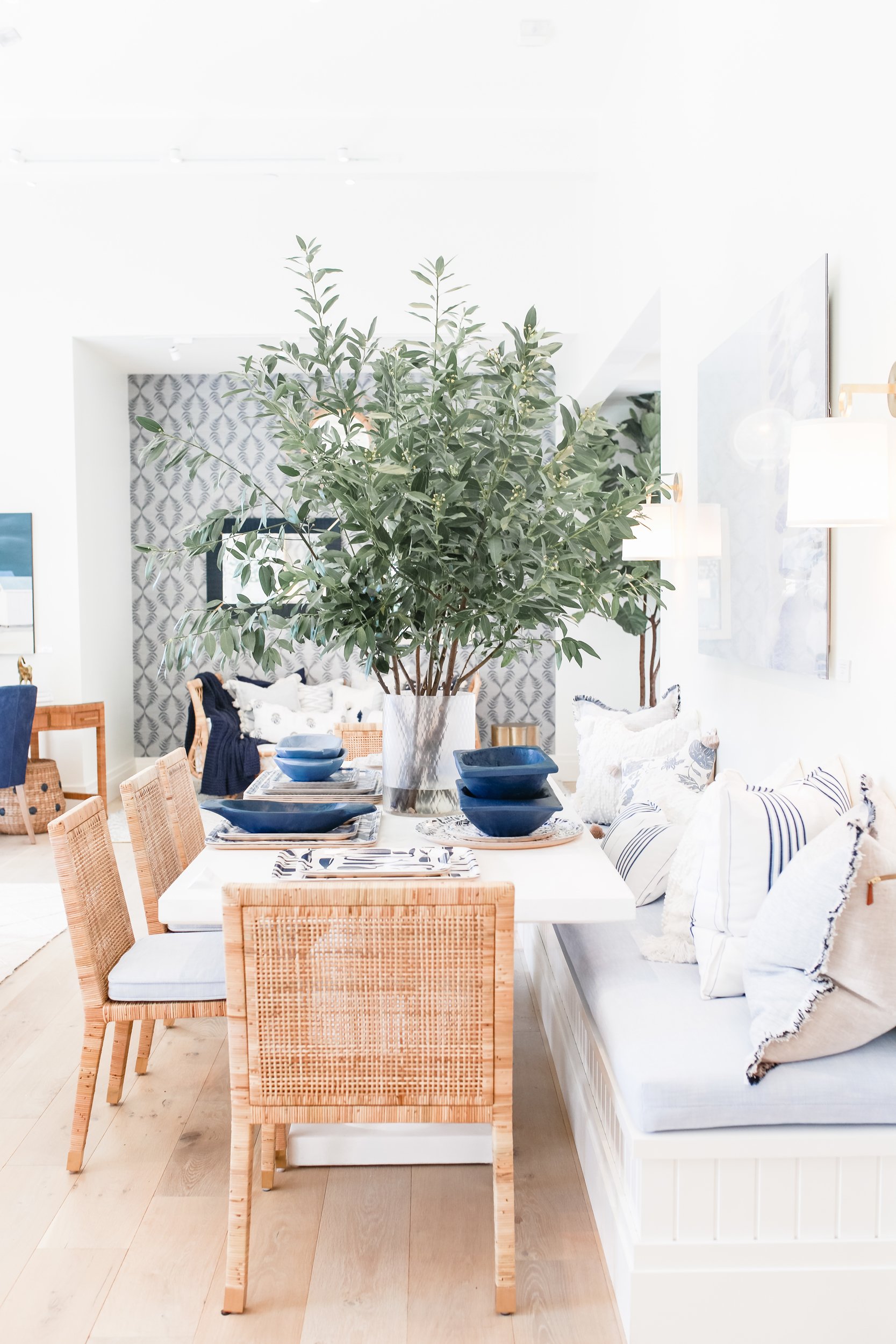 Outdoor Lounge Refresh
When we overhauled our yard last year to make way for a pool, I knew I wanted to give our patio furniture an update too. The space has a different feel to it and I wanted something bright and resort-like. First purchase was this super cute fringed patio umbrella from Business and Pleasure Co. and it set the tone for the rest of the furniture. I decided on a pair of Catalina Rockers and topped them with these fun West Beach pillows. Seriously, give me all the fringe.
Have you listened to my podcast? Check out The Mom Confidential!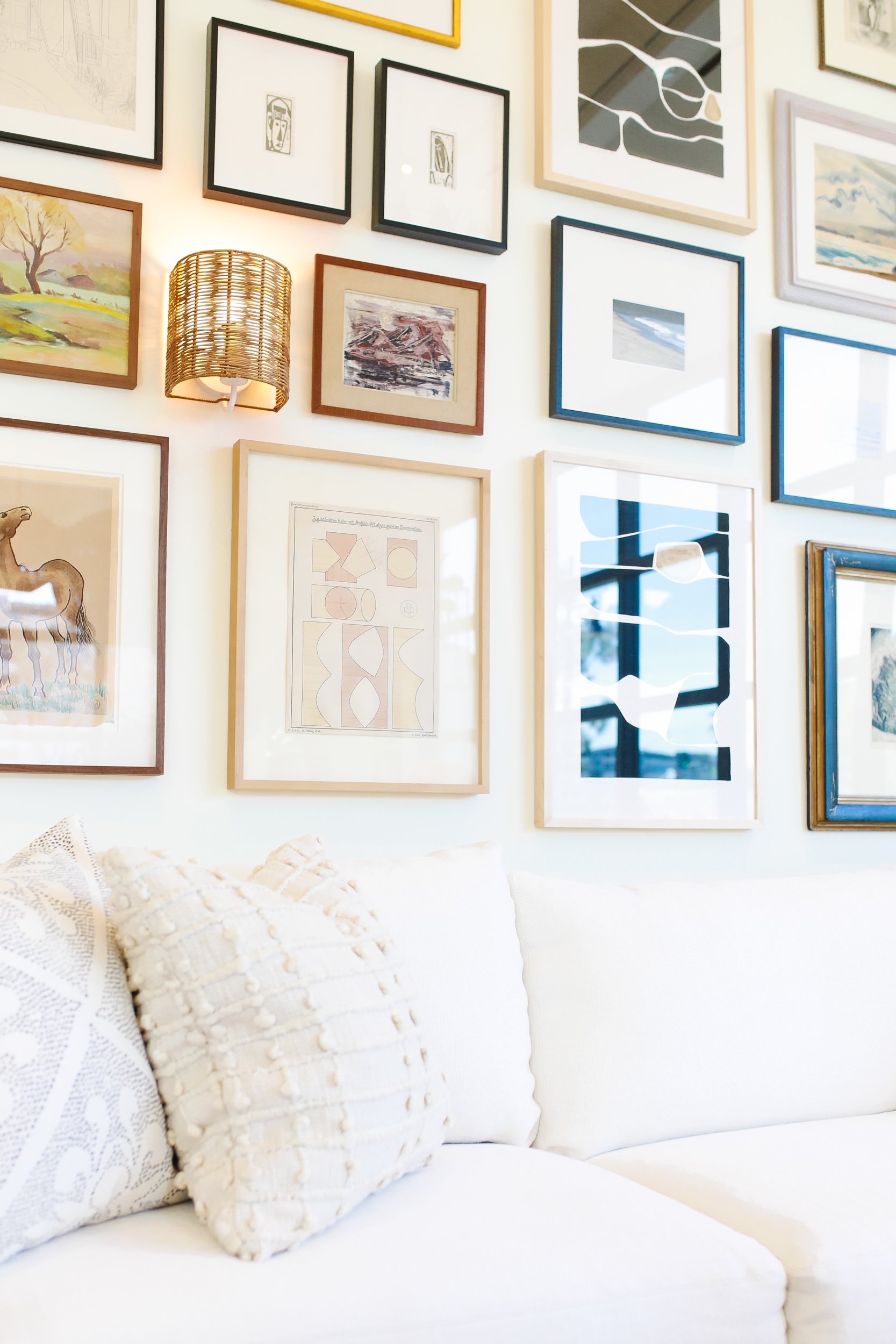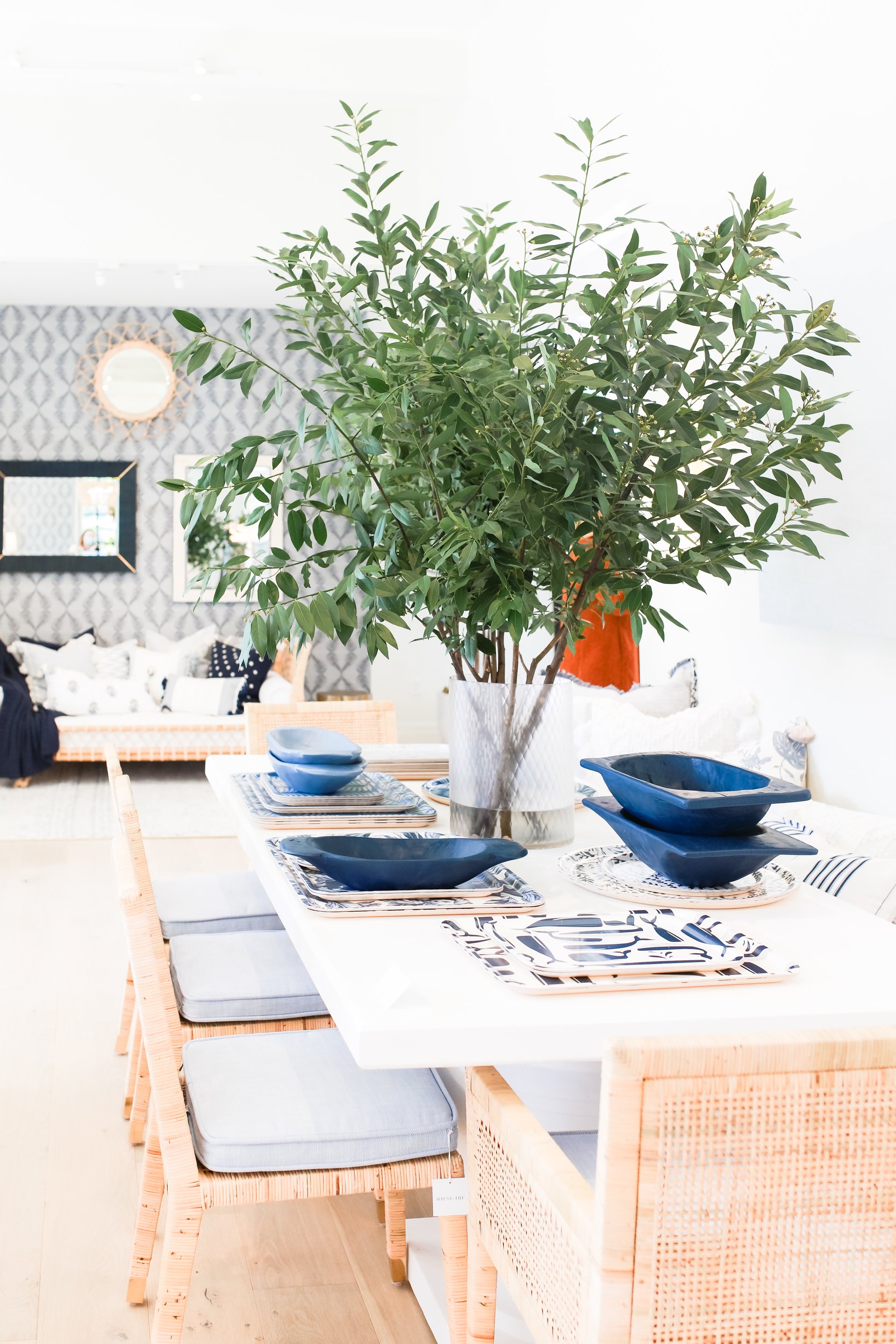 Getting Quirky With Decor
While checking out the shop, I fell in love with how they set up all of their pieces. It allowed you the chance to visualize how each piece would look in a space. There was this sectioned living room with white furniture like we have with a bold and fun gallery wall behind it. I immediately went home and started plotting because how amazing does that gallery wall look?!
What also caught my eyes were these fun and quirky light fixtures, like the oversize Santa Barbara pendant, the Headlands Pendant and the Sanremo Pendant. It's an easy way to bring some personality into your space without worrying about clashing colors or textures. Plus, light fixtures used to be so boring, it's nice to switch things up.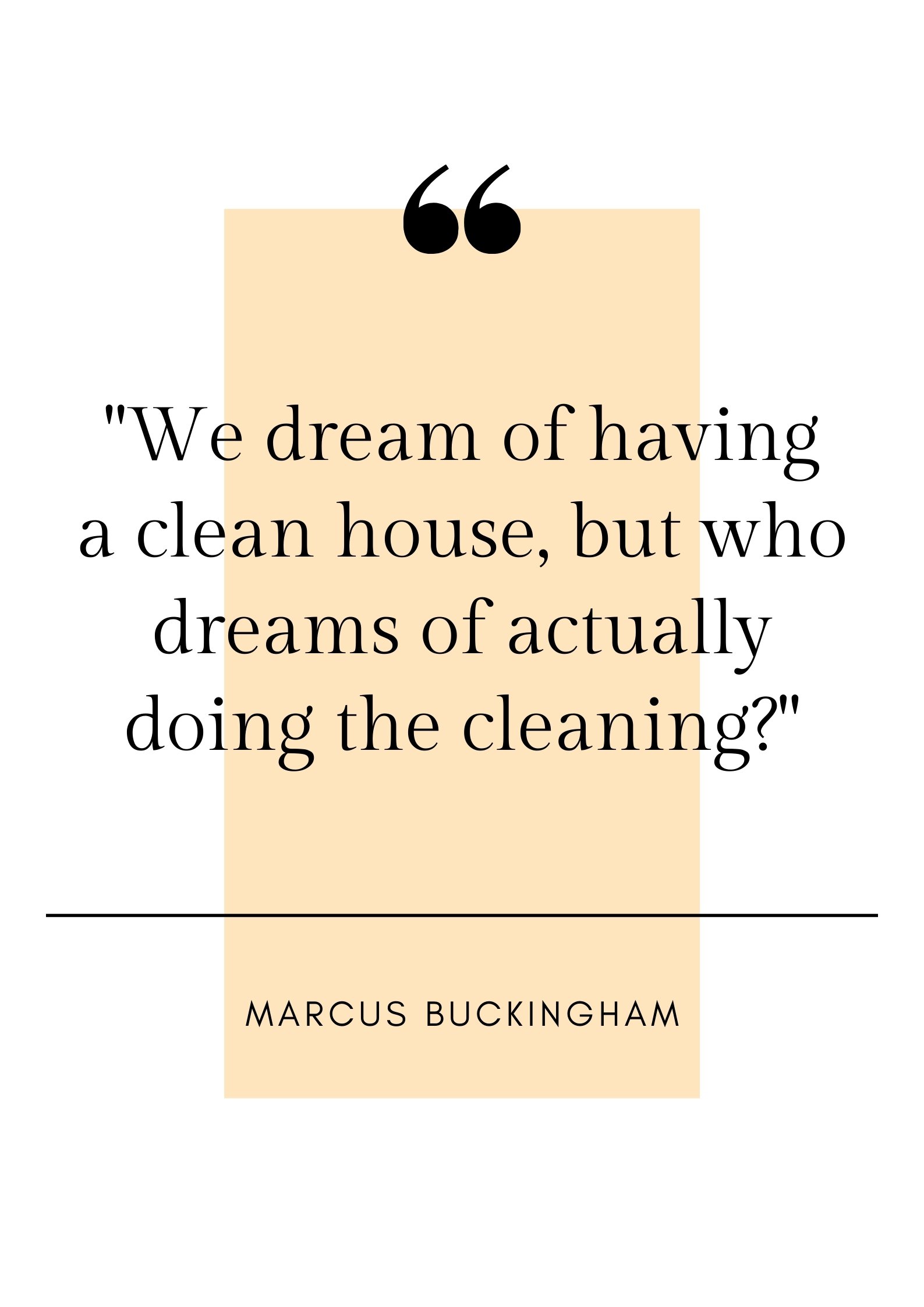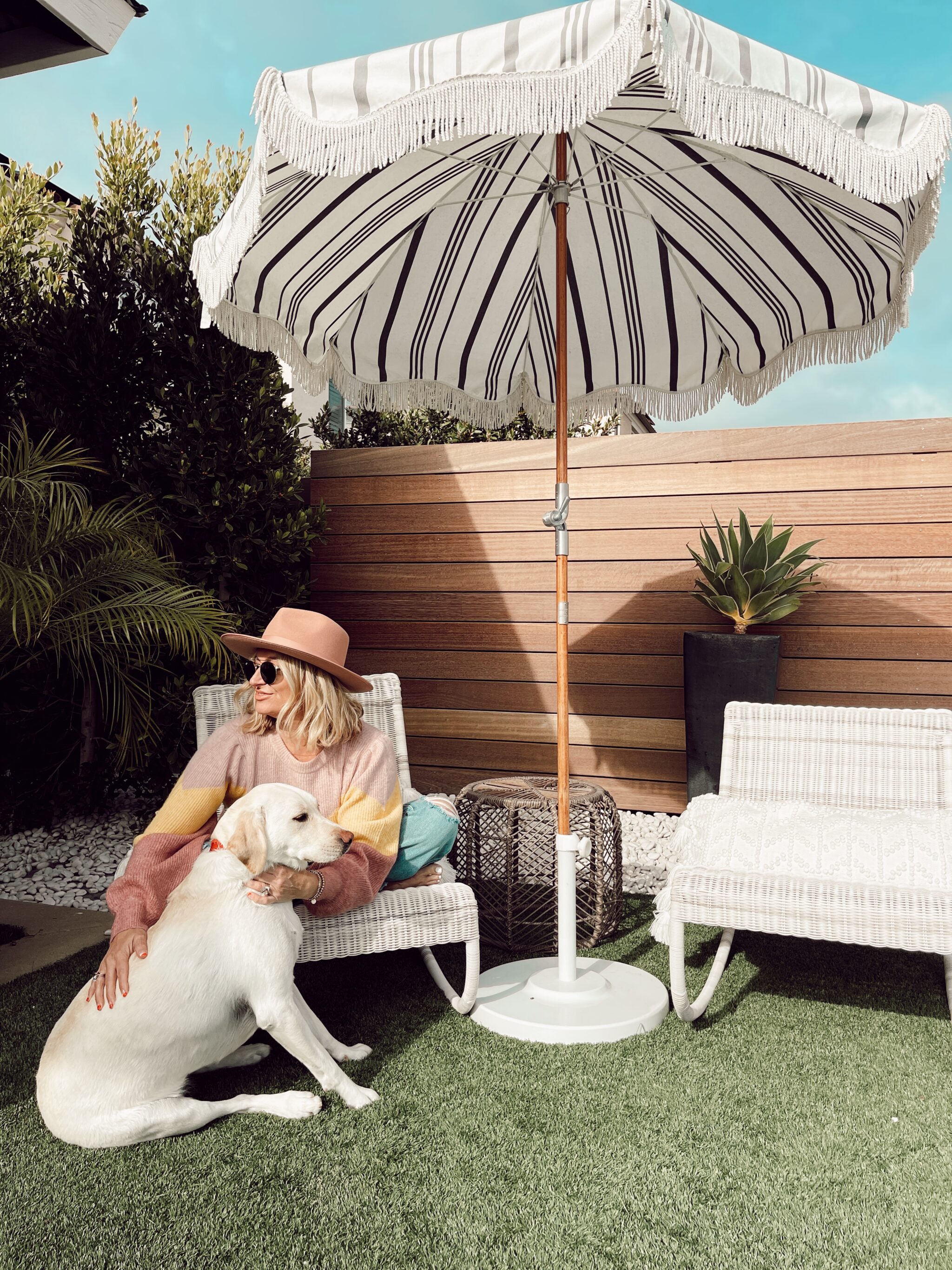 Tips for Parenting In Style...
Never boring, always awesome. Keep up to date with the latest from City Girl Gone Mom.