It is such a huge job being the mom of the house. I am completely responsible for teaching the children about having faith. I have to fill the shoes of my grandmother who now has Alzheimers.  She instilled God and stories from the bible when I was a little girl. She made sure that we were part of our church and that I prayed every night. Because of this, I find I critical I do the same with my little ones. I want my kids to have faith and to lean on God. They love to pray and it makes me so happy watching them.
Whether you choose to celebrate Advent or not, these family activities leading up to Christmas are fun for all.
For most of my life, Advent played a very little role.  Sure, I had Candy in each window, but I don't remember the lesson so much.   I would open one each day leading up to Christmas just for the sole purpose of the candy.  My husband said his Advent calendar had a little chocolate in each window too.  My Advent calendar was a way to get me excited for Christmas, not that I needed much help to get ready for my favorite day of the year!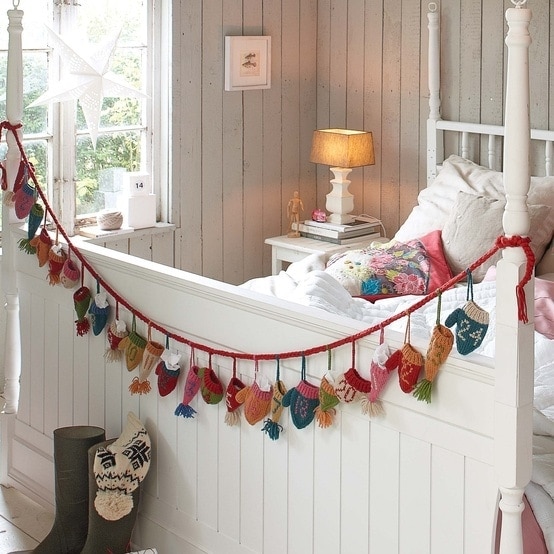 I loved Christmas when I was young, partly because I got to play with my cousins and recieve tons of presents.  I love EVERYTHING (caps necessary) about Christmas; the music, the movies, the faith aspect, the traditions, the festivities and gathering of loved ones. So many people share these similar traditions too.
The advent calendar is meant to get us ready, not for a present-opening party, but for a  celebration of the birth of Jesus. I found this wonderful blog by Adriel Booker (bless her :)) that uses the Jesus Storybook Bible. I learned that there are twenty-one stories in it from the Old Testament—each ending with a paragraph that ties in to the imminent birth of Jesus—and then three stories from the New Testament leading up to (and surrounding) the birth story of Jesus.
I am going to try what Mrs. Booker does with her little one. She visits the advent calendar twice a day. Once in the morning the kids pull out a note that has a family activity from here. And in the evening we will read the following story. I am thrilled to have found some Christian guidance with leading the kids up to Christmas. Grandma Lucy would be really proud that I do this activity inspired by her and for those three little souls who look up to me. I hope this inspires you too. If you have any other idea you would like to share, I would love to hear from you.
Tips for Parenting In Style...
Never boring, always awesome. Keep up to date with the latest from City Girl Gone Mom.