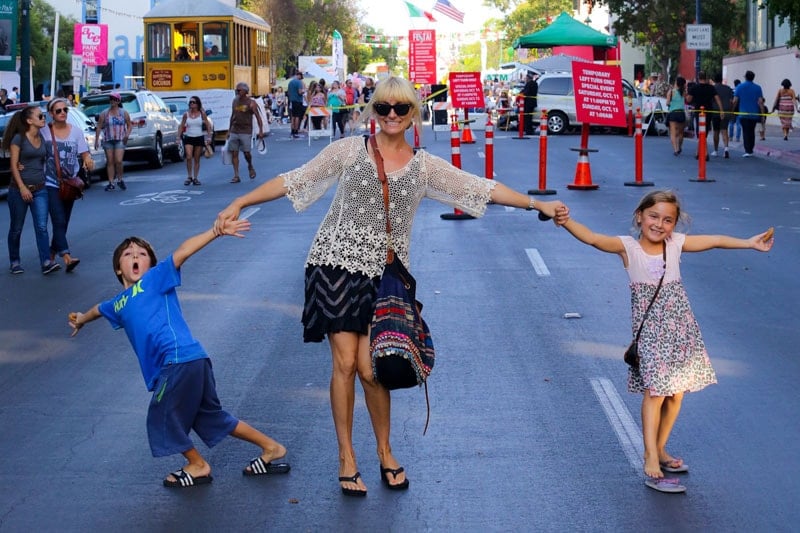 Like Little Italy in New York City, Every October Little Italy in San Diego opens its streets to visitors from all over the world to celebrate the country's largest Italian homecoming, FESTA.  I am so grateful I was able to check out the festivities first hand with my family. This year they celebrated 20 years.

The scene was reminiscent of of New York's Little Italy. Throughout the neighborhood was plenty of food choices.  There was a wide variety of specialties from zeppolis to spaghetti.  Besides the food the shopping was incredible.  I loved this baby onesie shop that had various animal prints.  Super cute for your WEE little one.
The feeling was so contagious as we walked through the streets.  Festa is just another reminder of what makes the community of Little Italy so amazing.  It's a great day for all the attendees to walk the tree-lined streets and to feel the love and spirit of the neighborhood.  It was one big Italian party.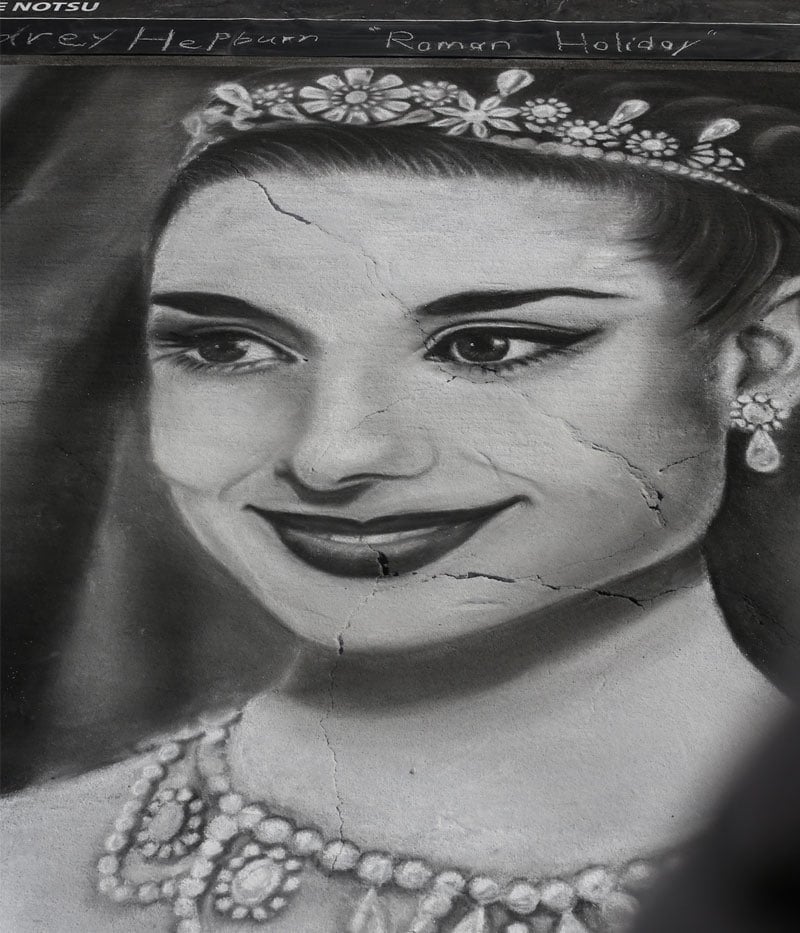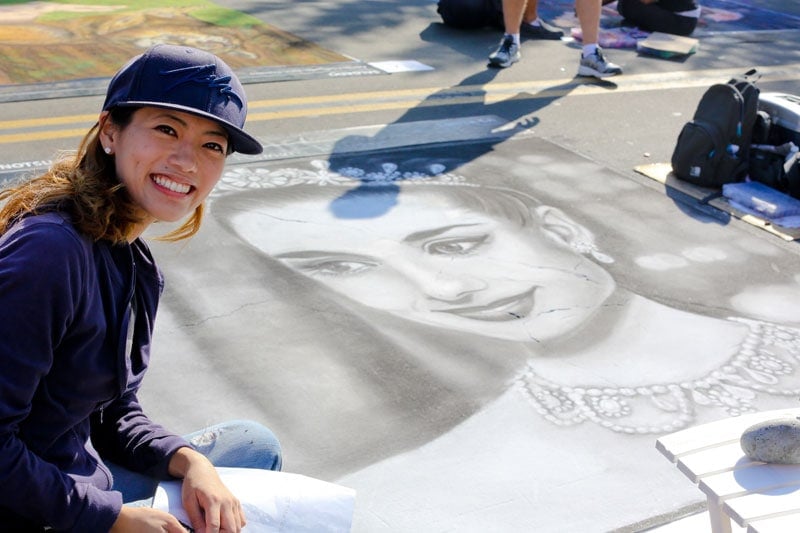 We particularly loved the GESSO ITALIANO (Italian Chalk) Art.  Right before our eyes we got the chance to watch various artists display their talents right on the street in front of us.   They even had an area for kids to draw.  It was mind blowing to see such detail in chalk portraits on the ground below.  I was completely blown away by the talent of Moe Notsu.  The way she made the sidewalk come alive was breathtaking.  Little Italy's chalk art exhibition is one of the largest in the country.  It was great exposing the children to this realm of art.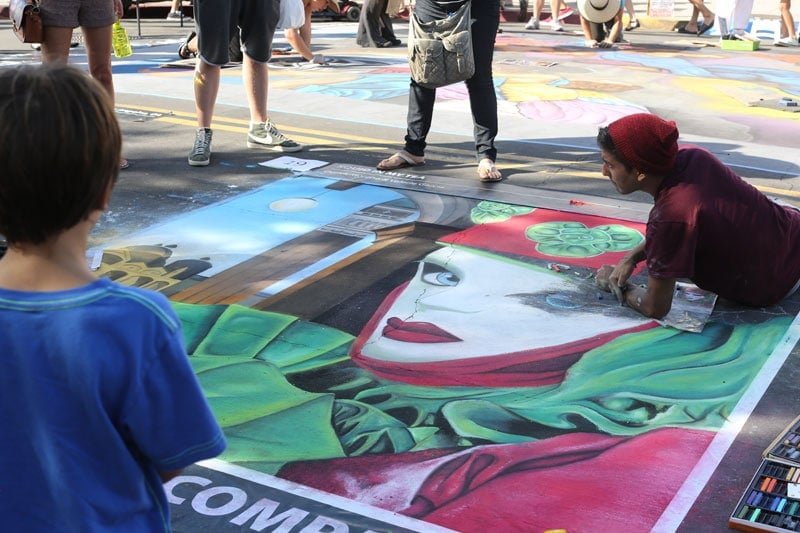 Of course there was plenty of face painting, inflatables, balloon art and more.  We particularly enjoyed test-driving the Fiats that were on display and the grape stomping contest.
We love Little Italy as a family and are super grateful the city of San Diego has it.  When leaving Festa and walking past the beautiful apartments we couldn't help but smile when seeing local residents with balloon machines sticking out of their porches for the kids walking by.  Who wouldn't love Little Italy?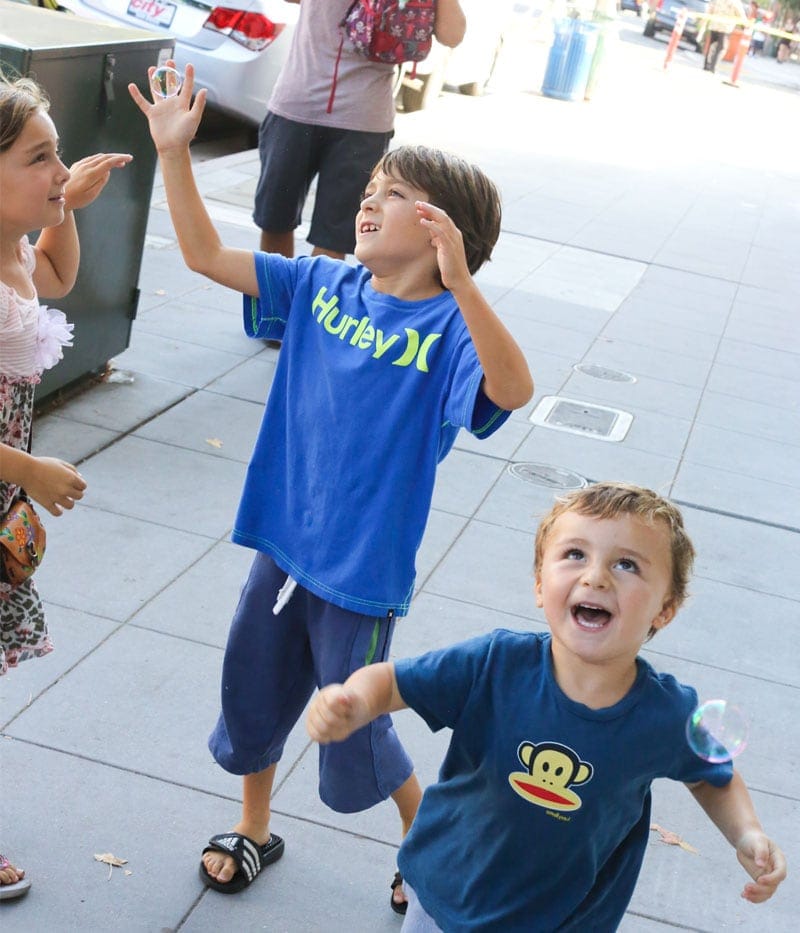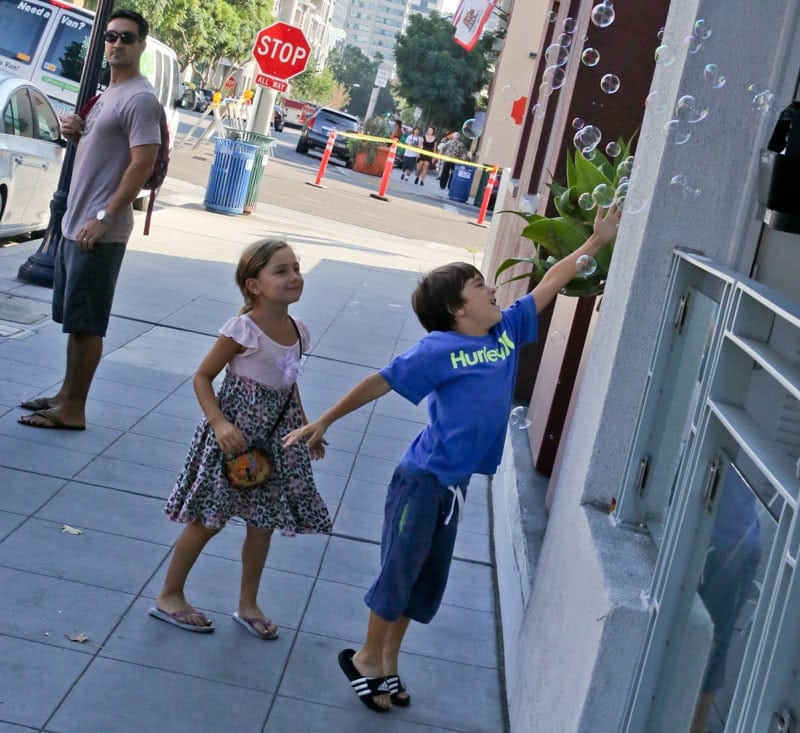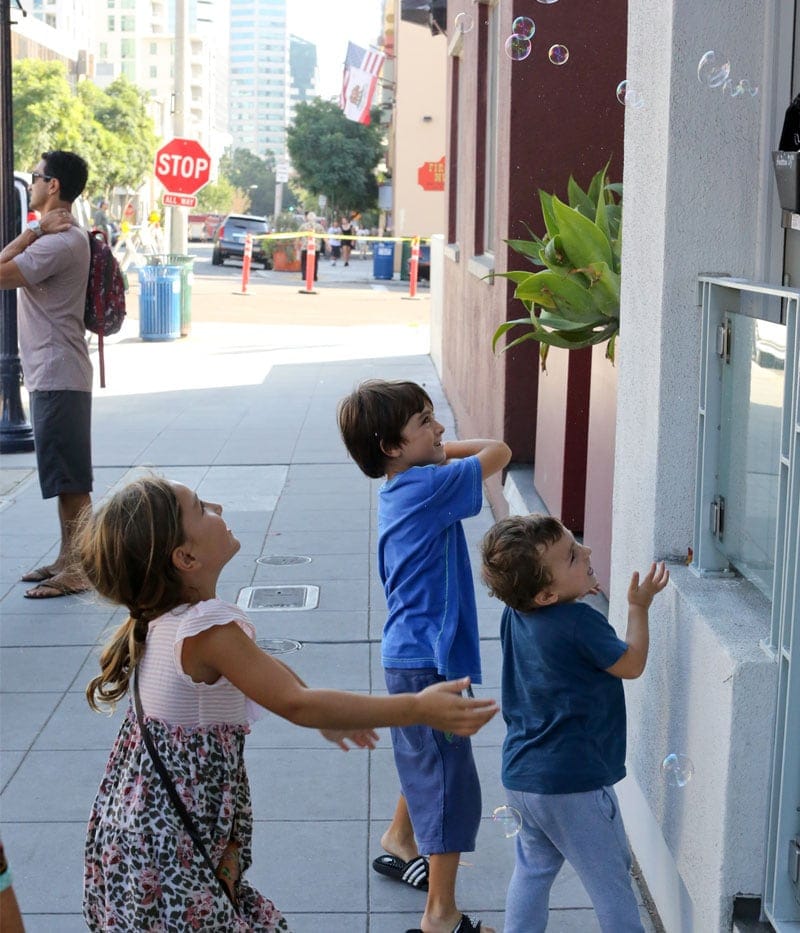 Here is an upcoming event you should put in your calendar.
DECEMBER 2014
12/06, Sat. – 14th Annual Little Italy Tree Lighting & Christmas Village
The Little Italy Association is proud to present the kick-off to its annual holiday shopping, dining and pampering season with the annual Little Italy Tree Lighting & Christmas Village from 4:00pm to 8:00pm on W. First between India & Kettner. Come one and all; family, friends and pets are welcome. Also they are expecting a surprise guest, Santa Claus, to arrive on San Diego Fire Engine #3 at 4:30pm.  So if you are looking for an evening of music, memories, free Italian cookies, cider & coffee, shopping and more this is it! There will be vendors selling holiday gifts to get the season started off right.
Tips for Parenting In Style...
Never boring, always awesome. Keep up to date with the latest from City Girl Gone Mom.