With this being my 4th pregnancy, I would love to attempt to bounce back at a quicker rate. As we get older we all know our metabolism slows down and having babies definitely takes a toll on your body. There are so many times that I go to the gym and do the same ole thing and not challenging myself is resulting in less energy, strength and endurance. I researched some Personal Training Specialists in my area and decided I wanted to try and get myself into shape.
I decided to have a chat with Sam Berry, Personal trainer & Fitness Expert at The Bay Club and he was more than willing to show me ten good moves to stay stay fit while pregnant. You see, many women become less fit as their pregnancy wears on, understandably so because their weight increases rapidly. But with a carefully designed personal fitness program, most women can avoid this slump and enjoy the benefits that moderate physical activity provides.
These benefits can include: increased energy, strong muscles, better endurance, improved sleep patterns, and also a reduction of back pain. I asked Sam to give me ten exercises he felt was pertinent to do while I am pregnant. They are as follows:
(Read more about Sam at the bottom of this feature)
1. Seated Belt Press Out: According to Sam, this one is great to work on your stability and your glutes. He took a yoga belt and as you can see tied it around his legs. You then squeeze out doing 3 sets of 10-20 paying close attention to your posture.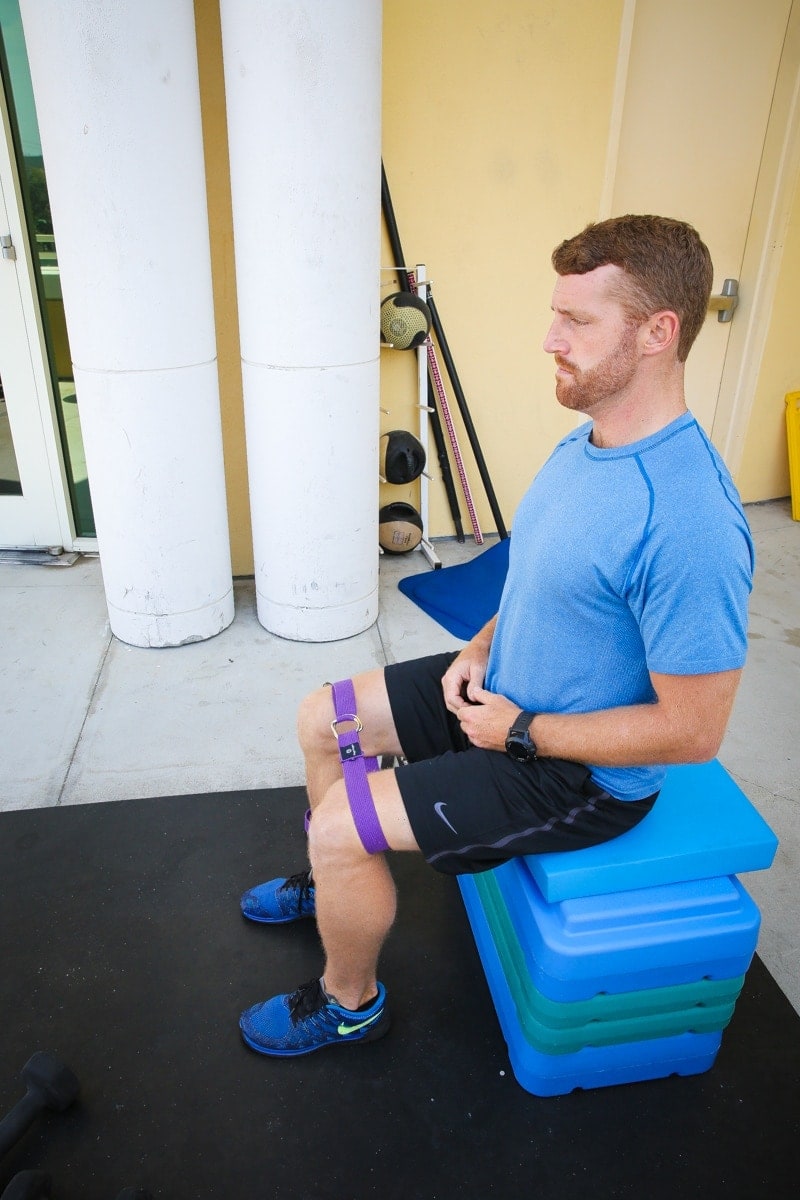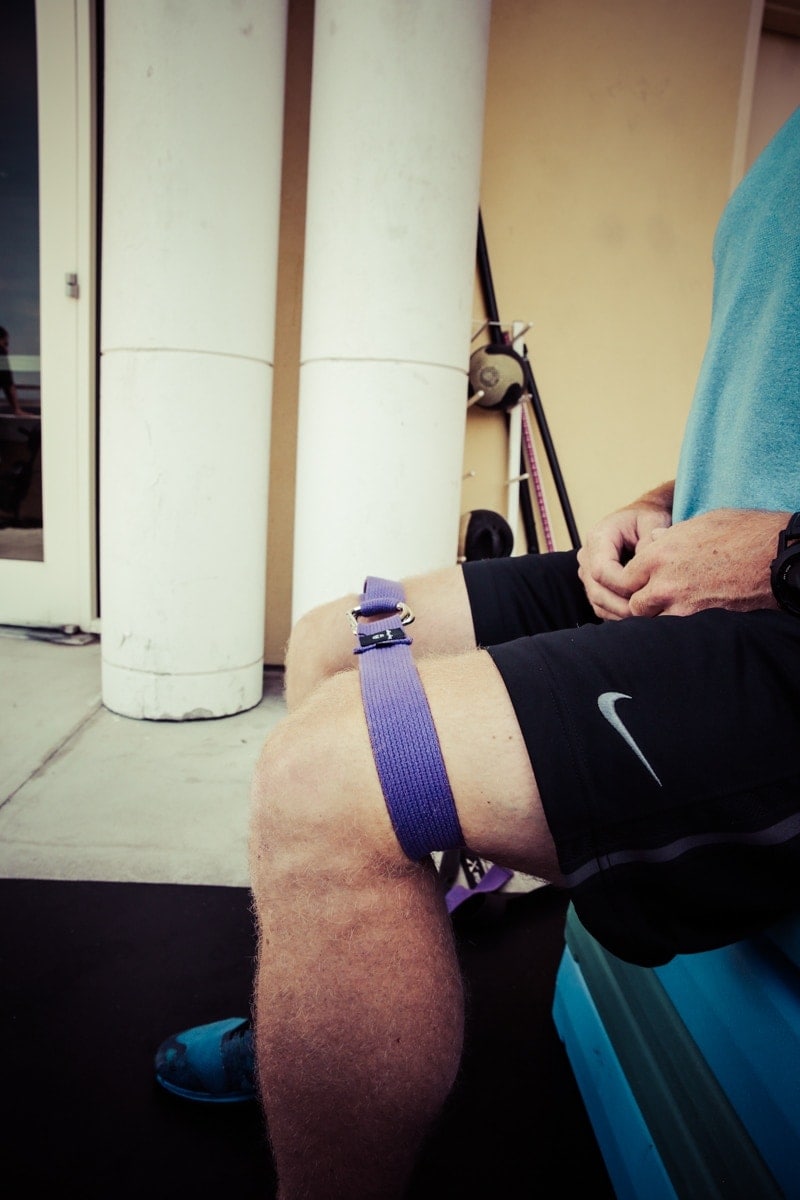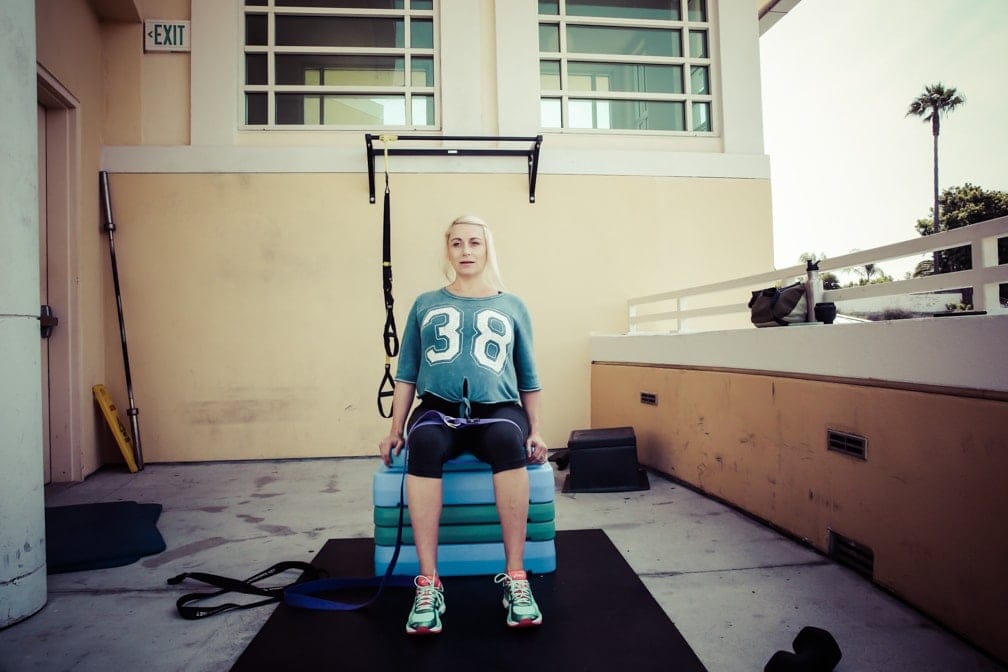 2. Seated Pillow Squeeze: This exercise works on pelvic stability. While pregnant women lose relaxin creating looseness of the pelvis. This helps with stability and strengthening.
Sam Suggest 3 sets of 10-20 squeezing in toward the pillow.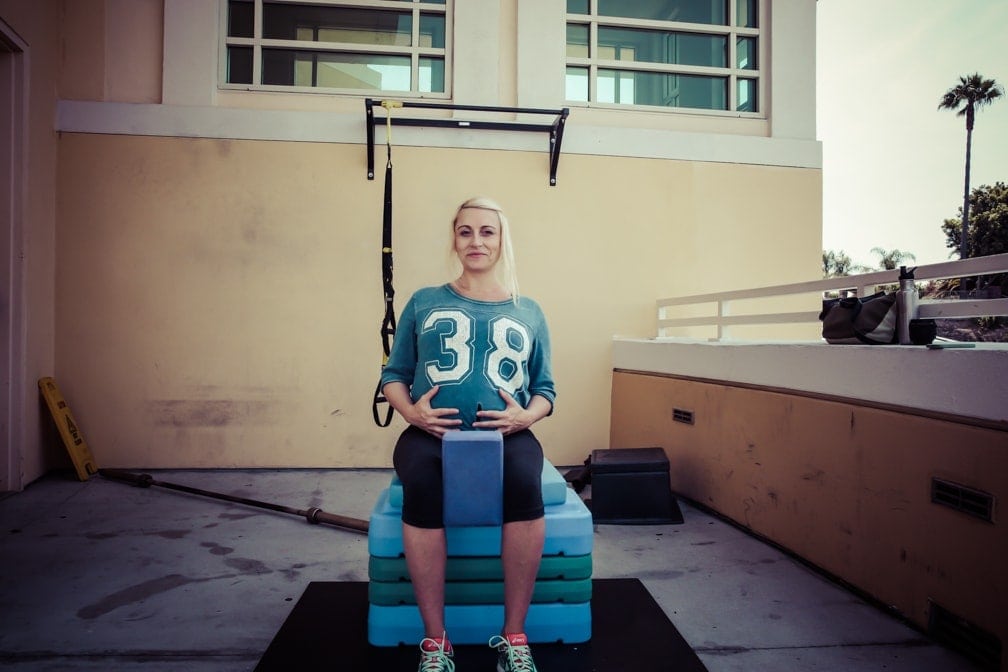 3. 1/2 kneeling hip flexor stretch: Either 30 seconds or ten reps each side.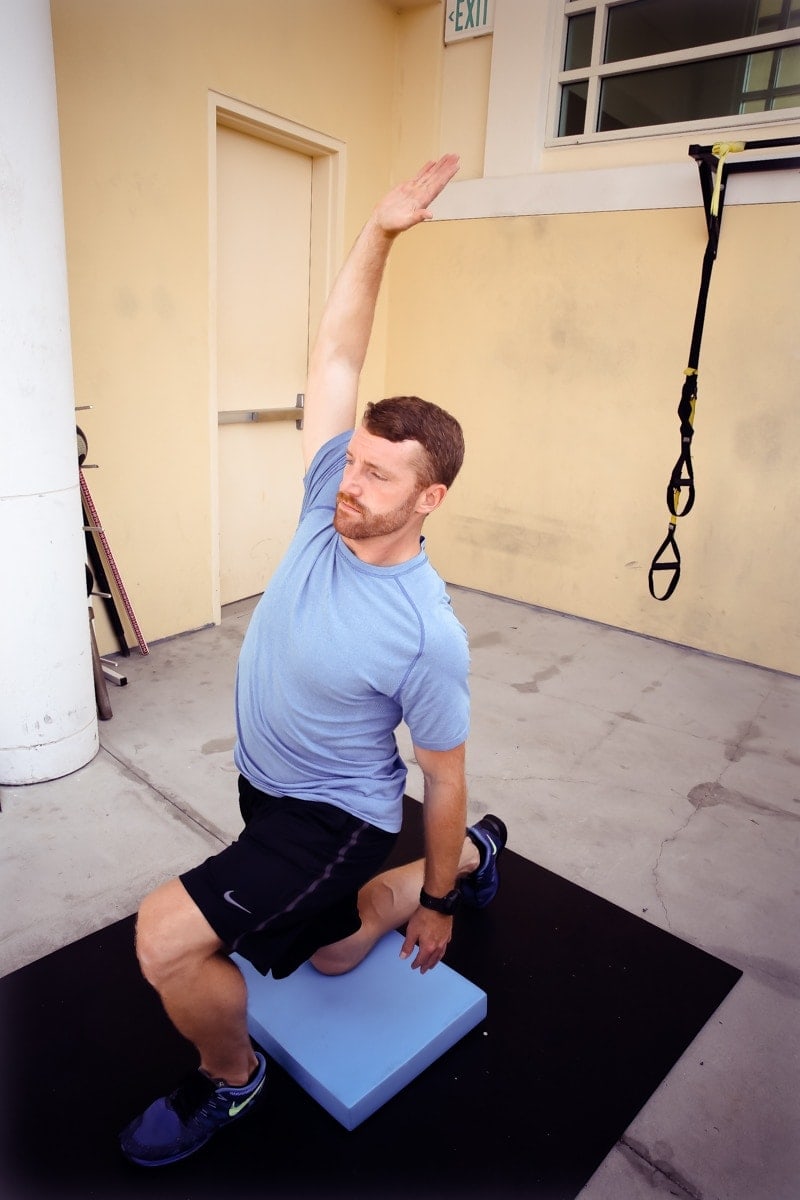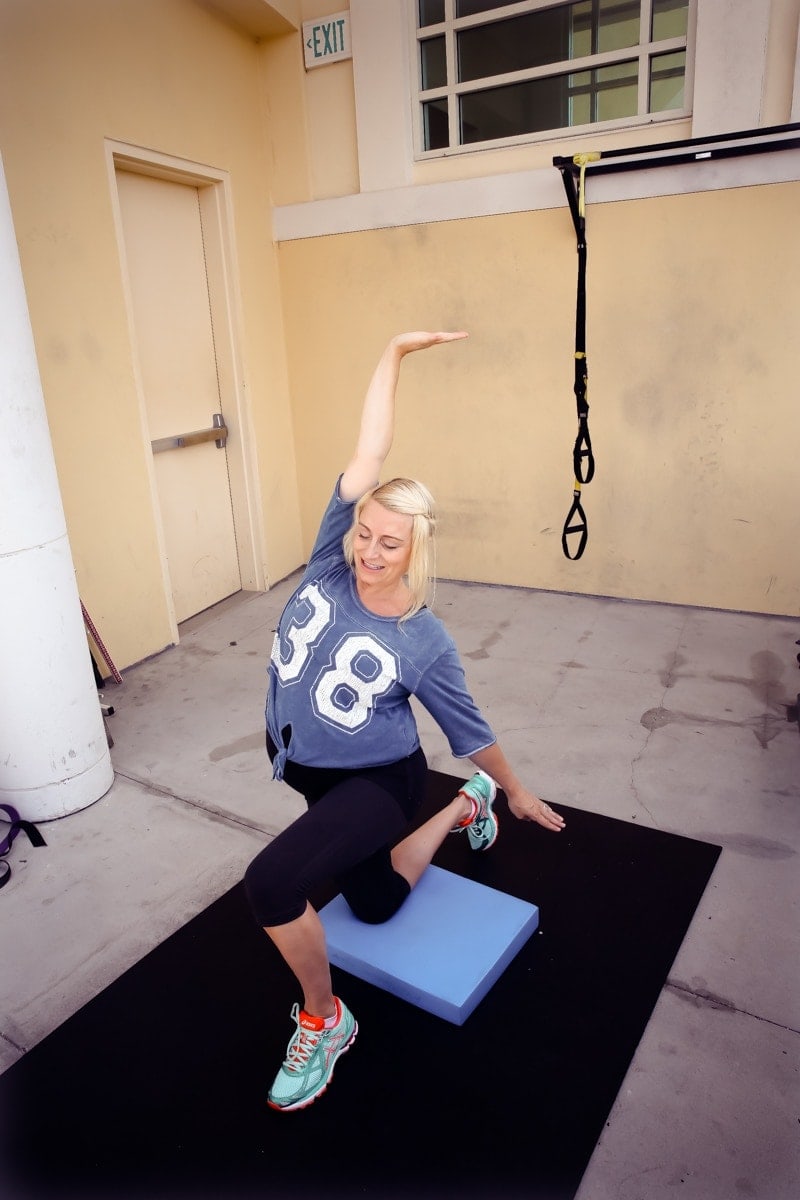 4. Suspension Row: This one I need the most. I lose my strength when I am pregnant and this one helps me with upper body strength and balance. Sam suggest 3 sets of 15-20.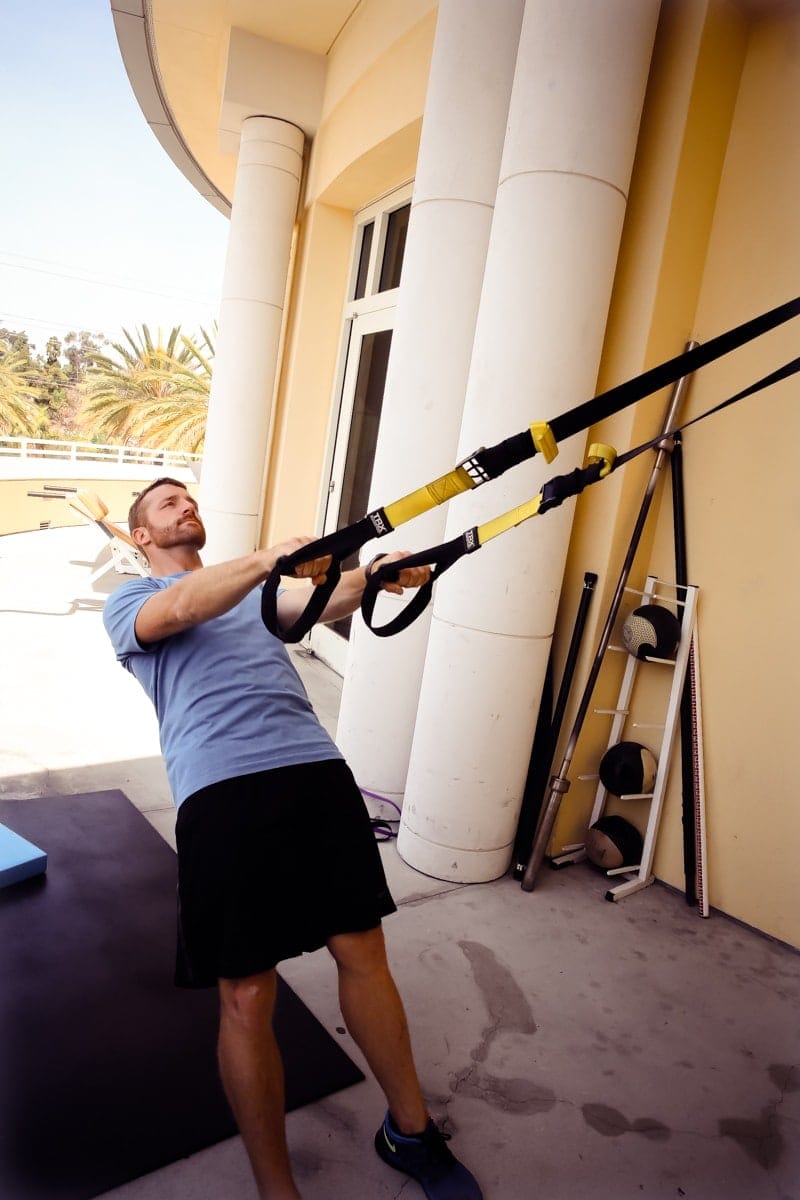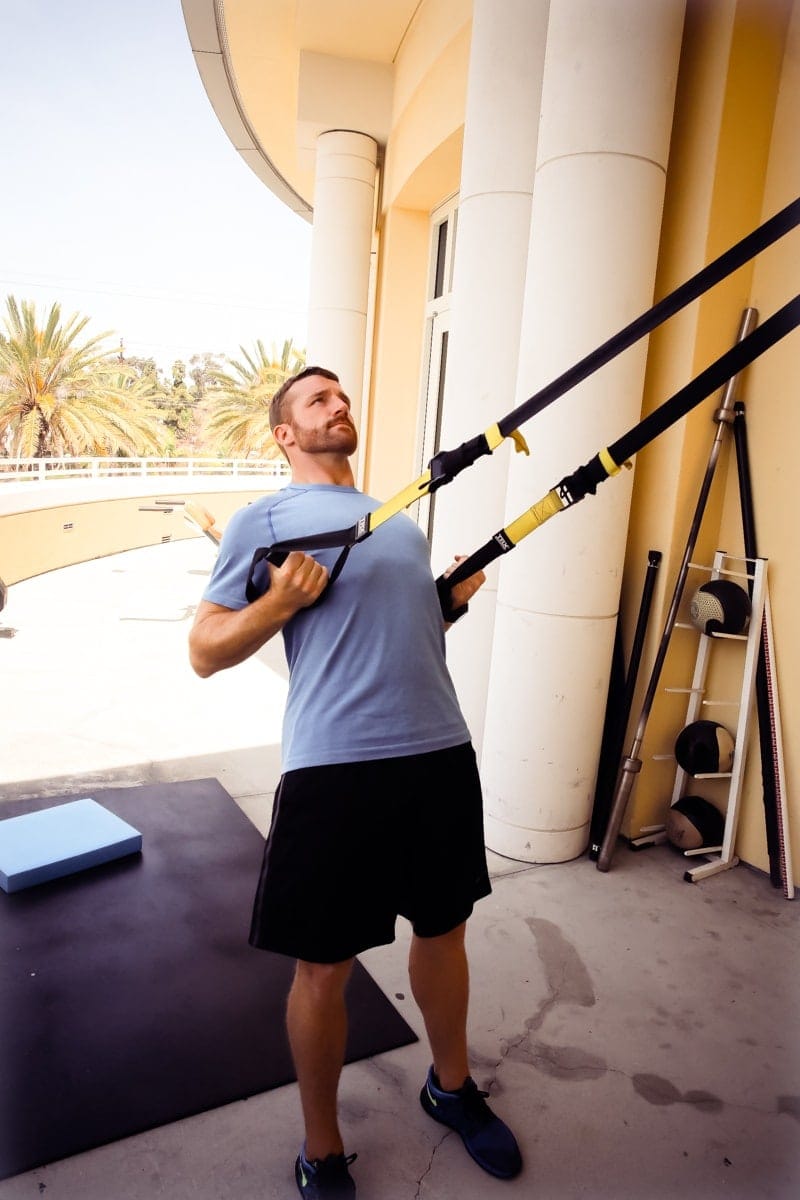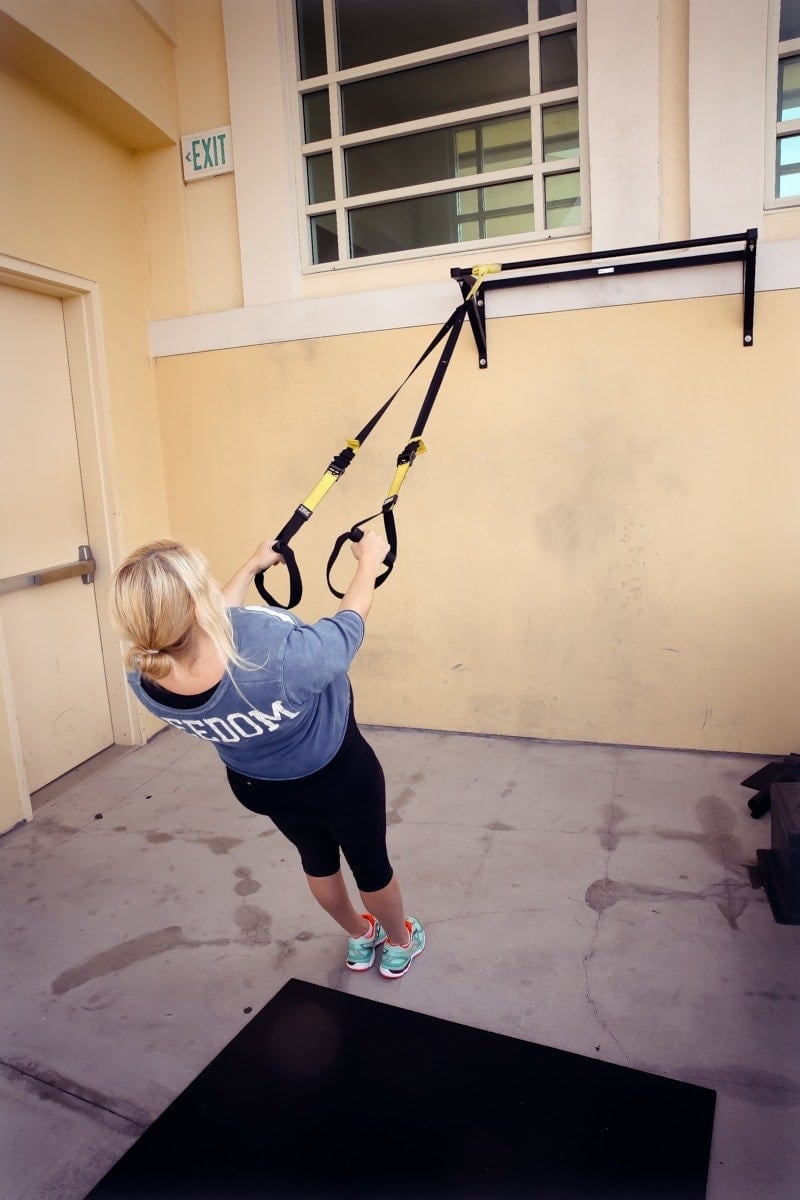 5. Suspension Chest Press: Sam suggests 3 sets of 12-15. Excellent for upper body strength.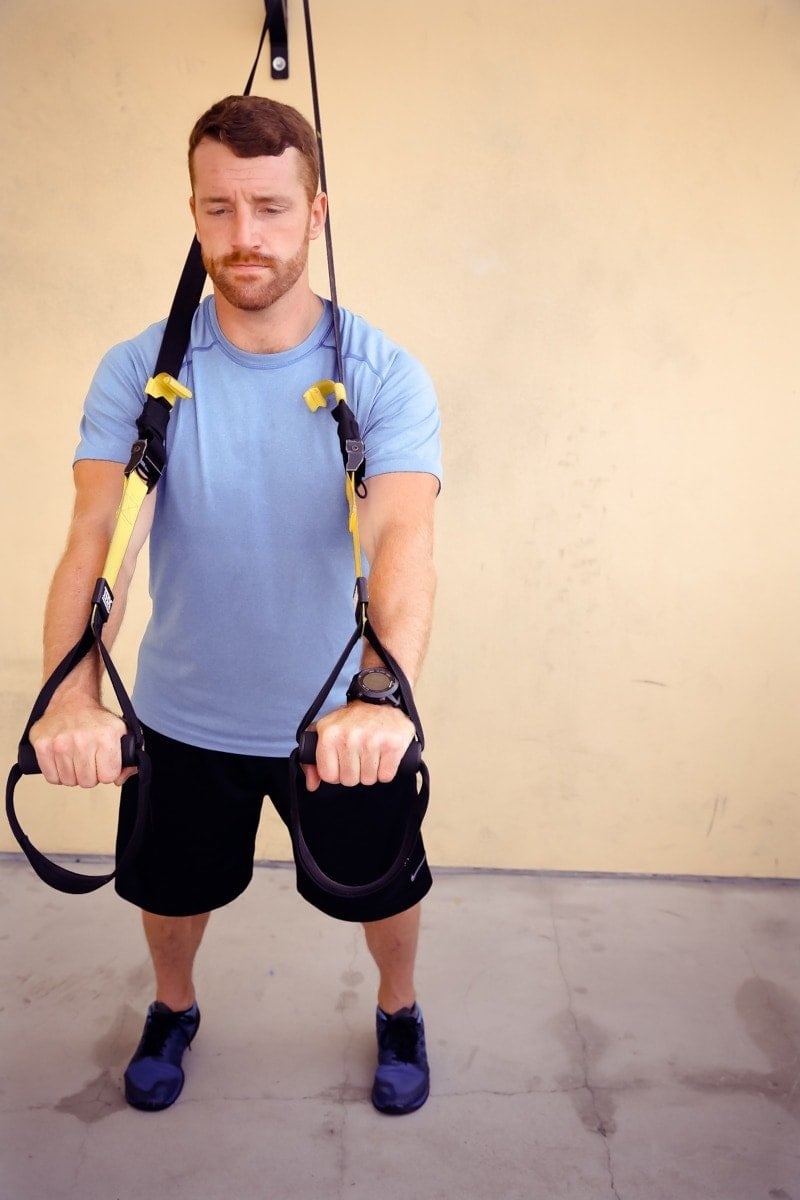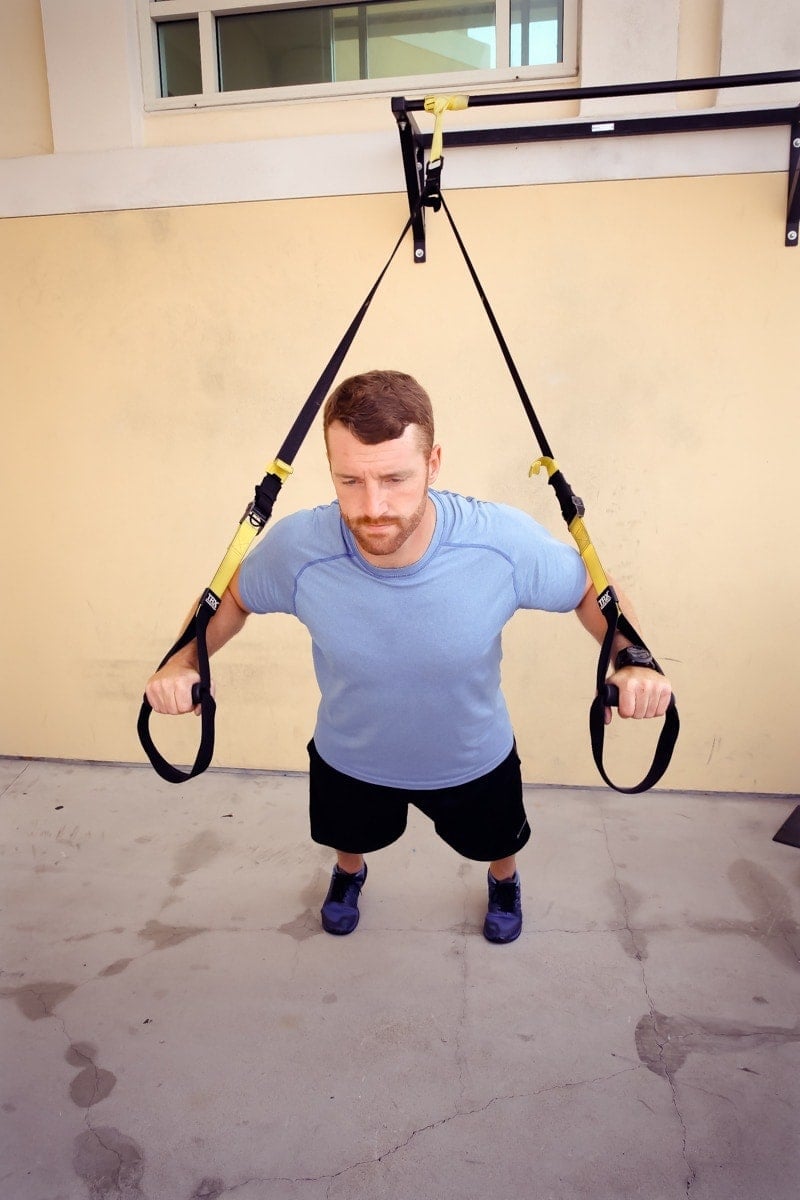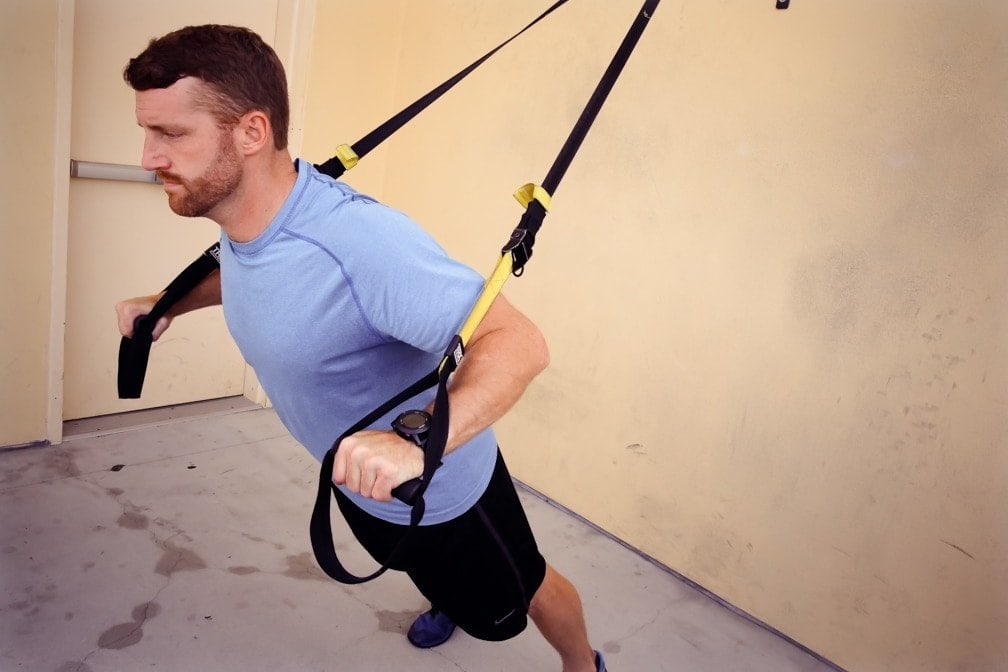 6. One arm farmers carry : This one truly helps with stability and preparing you as a mom to hold your baby for extended periods of time. Sam suggest walking paying close attention that you are straight up 10-20 yards.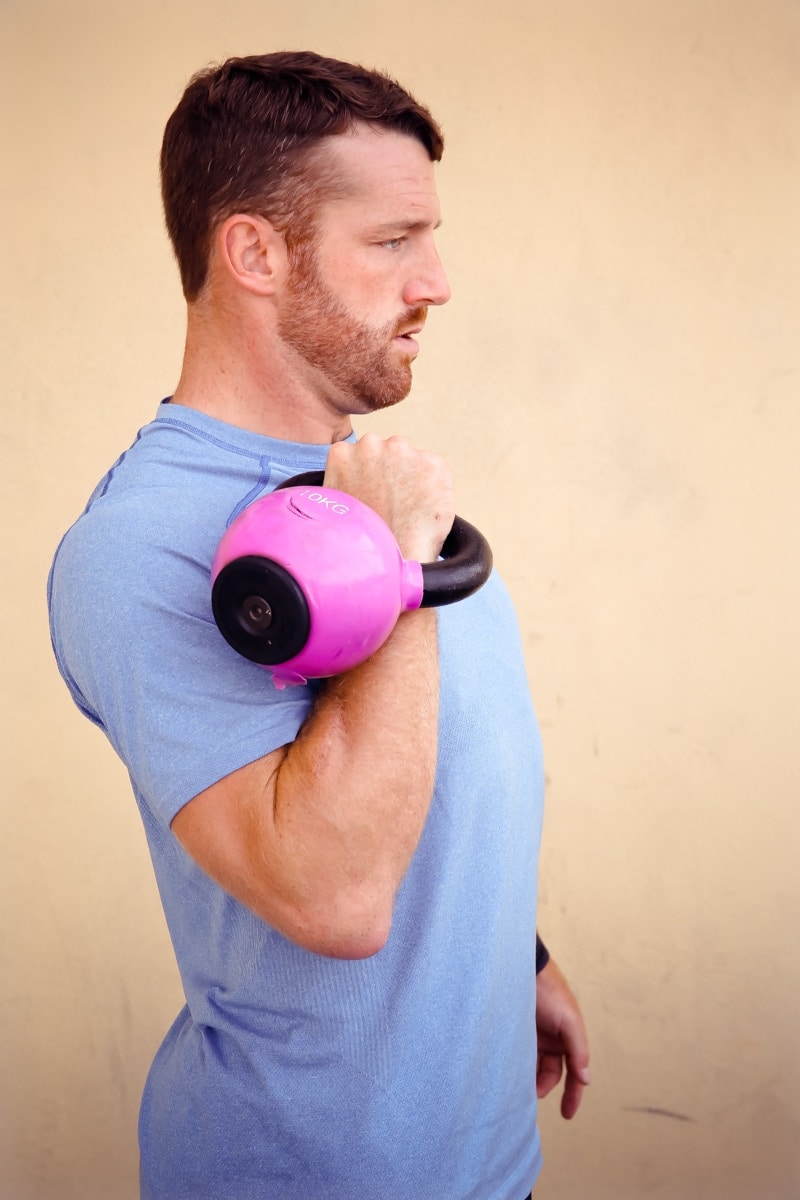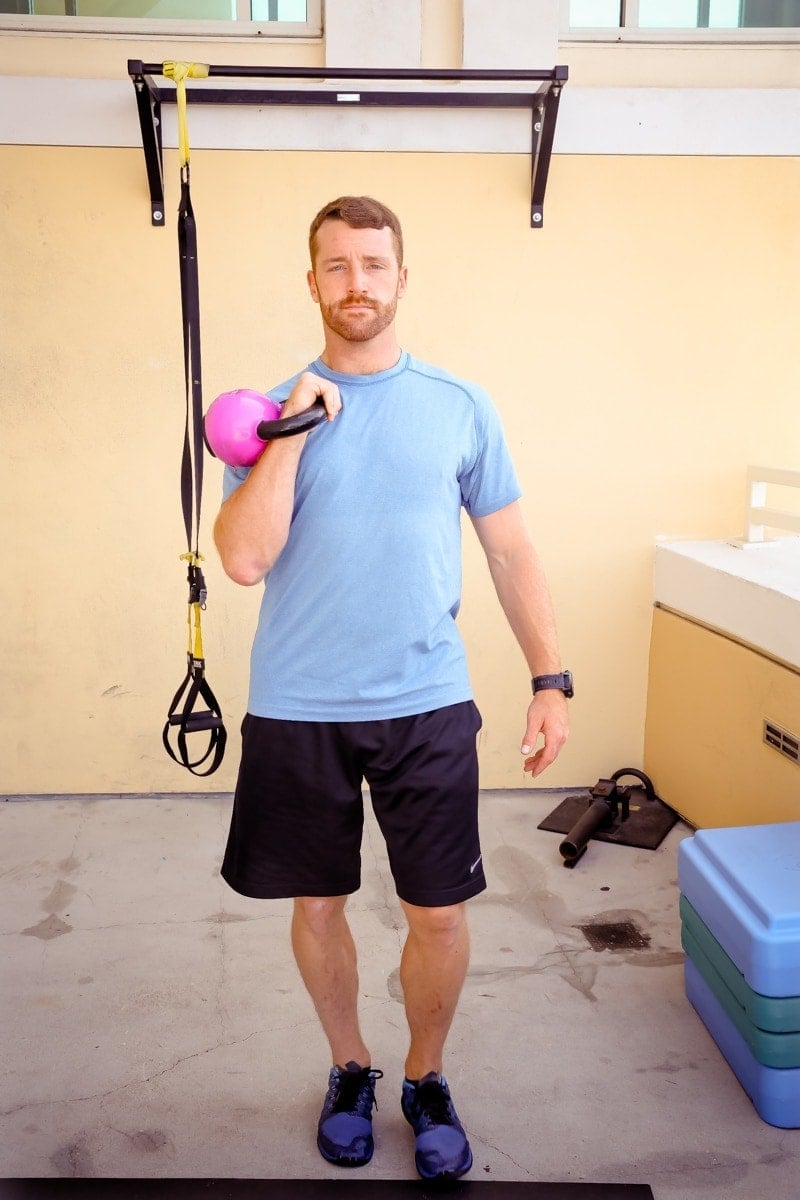 7. One legged dead lift: If you are brand new to this exercise do not go heavy. Your form is key. Sam Suggests 10-25 lbs, 8-12 reps per side.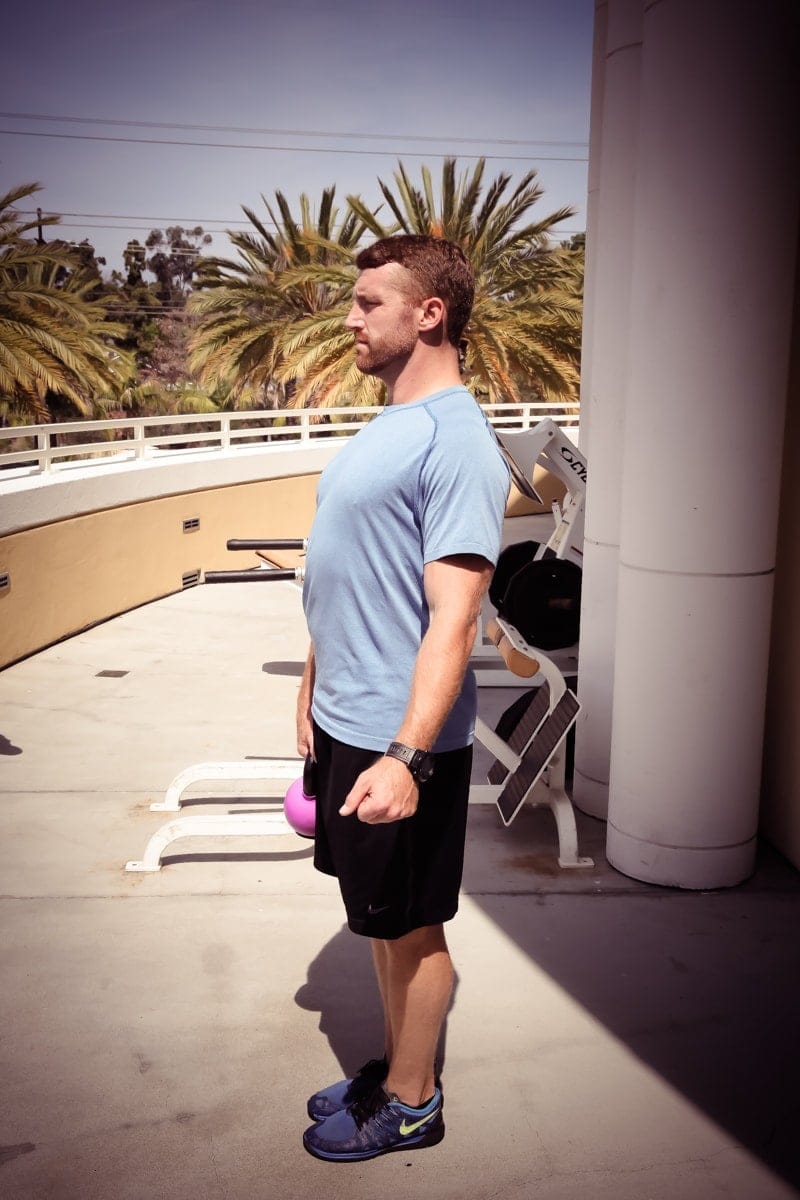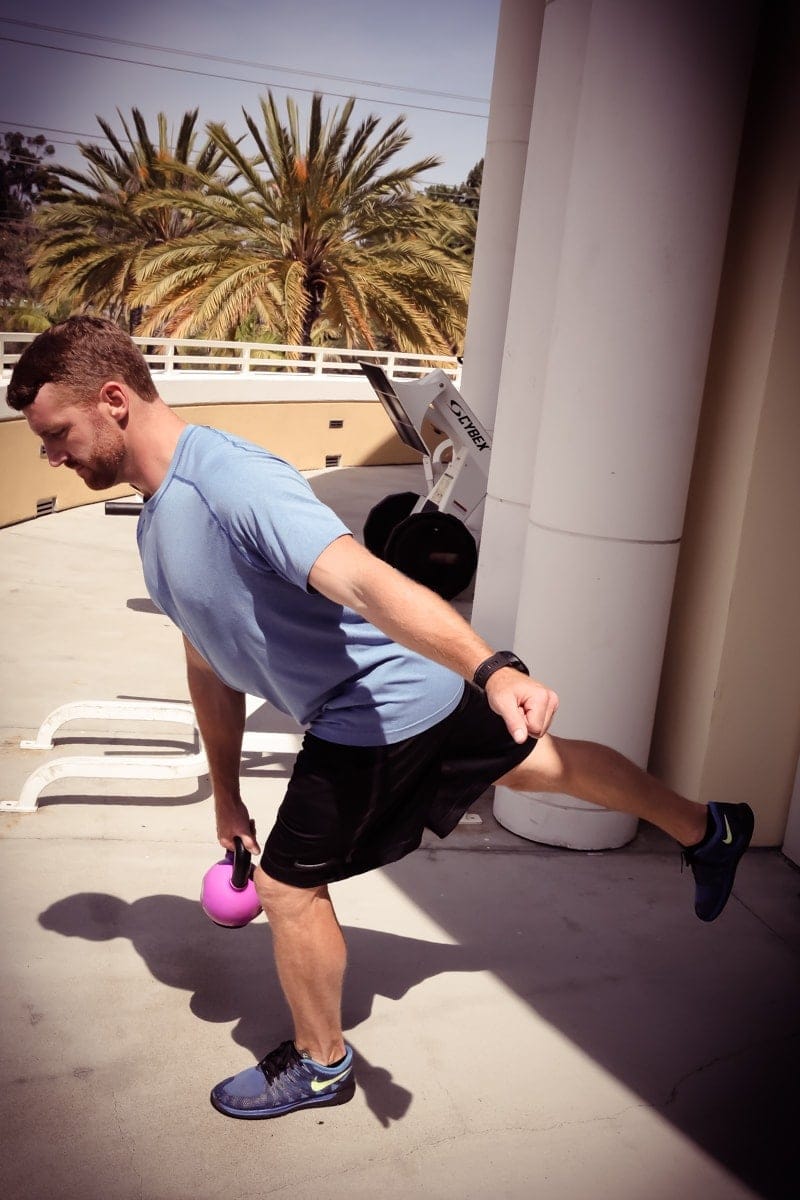 Do This…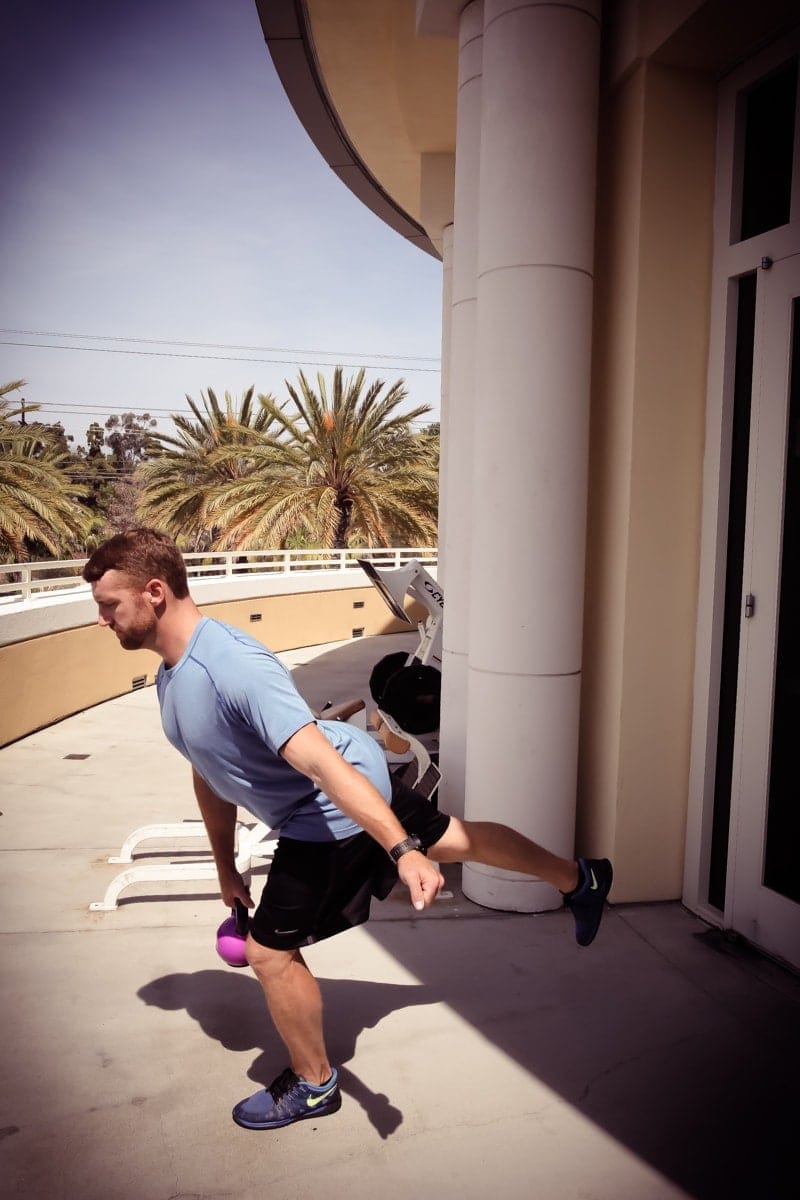 Do Not Twist Like This…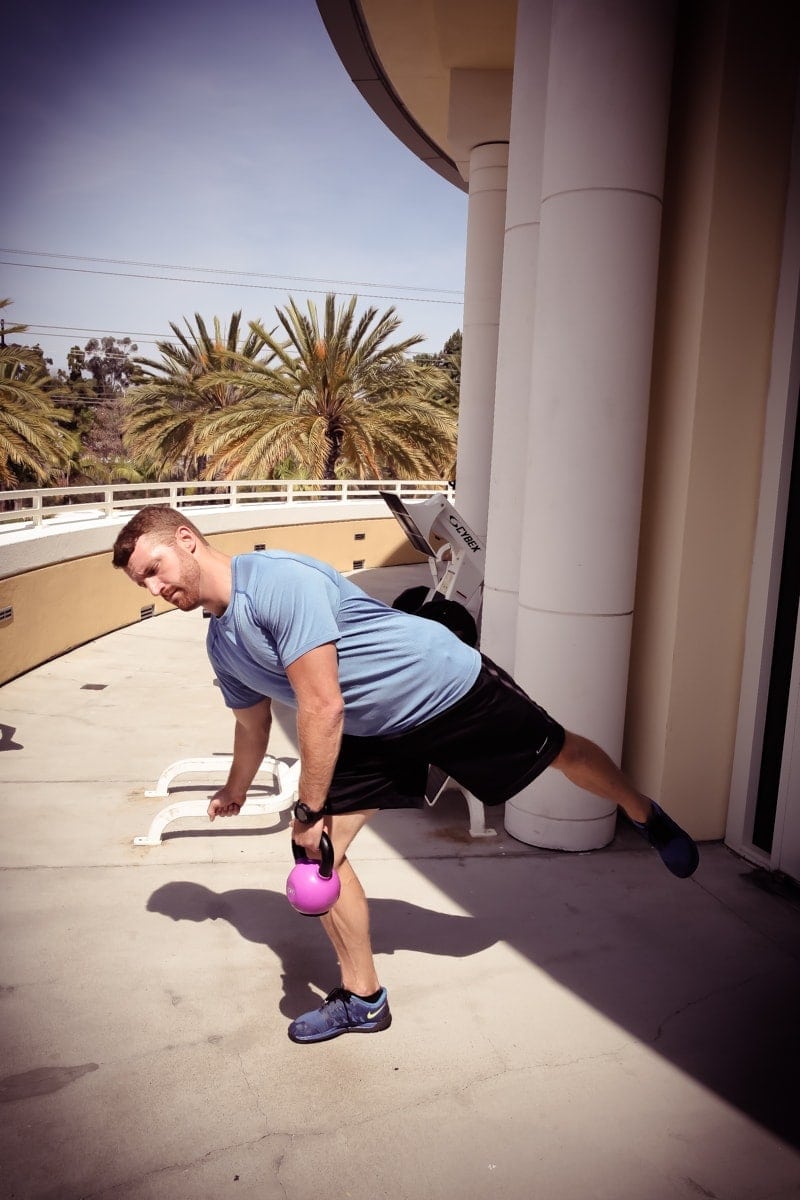 8. Step up To Lunge: This is challenging and takes balance, but will give you the core strength you need, leg strength and endurance. Sam suggests 5-6 per side.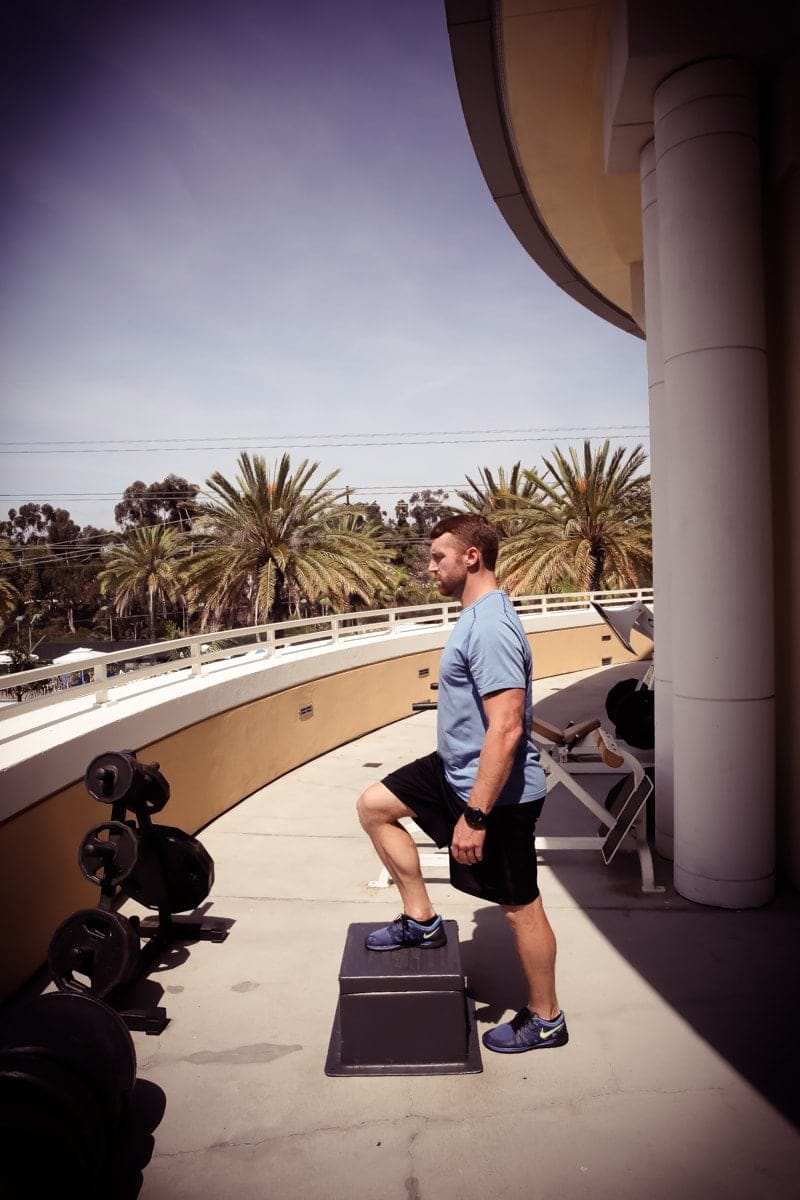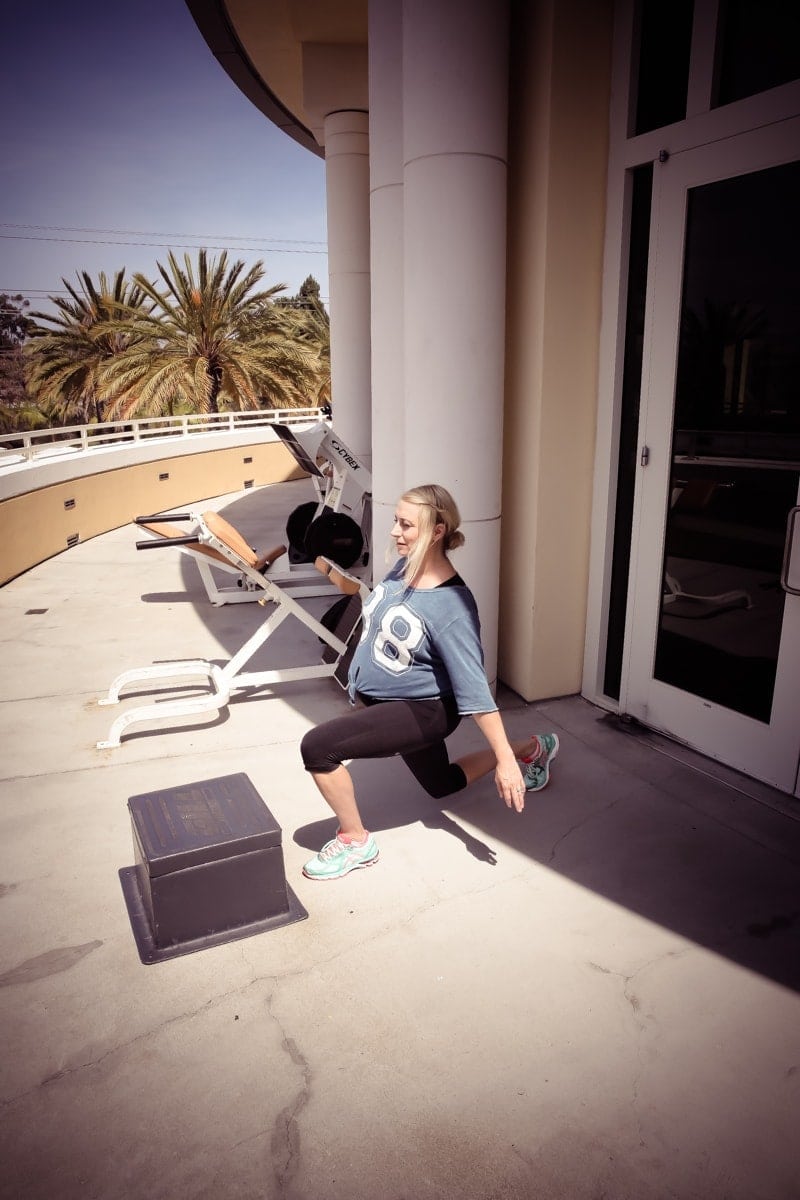 9. Halo: This exercise is great for shoulder strength and as I said earlier this is where I am most weak when I am pregnant, so I am looking forward to trying this exercise. It also helps with core stability and balance. Sam suggest ten with one foot forward and ten with the other.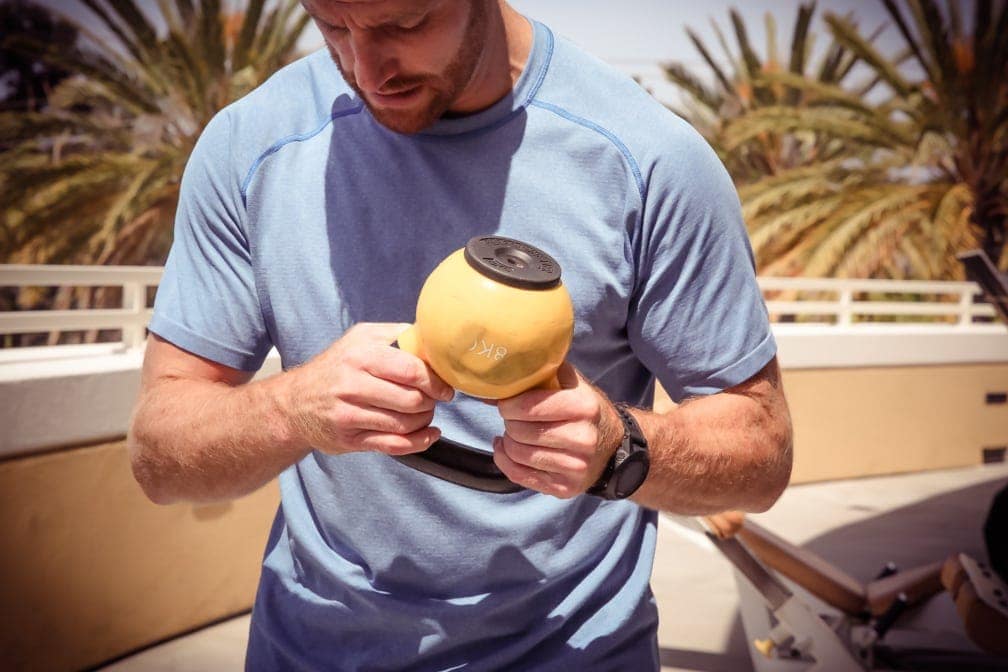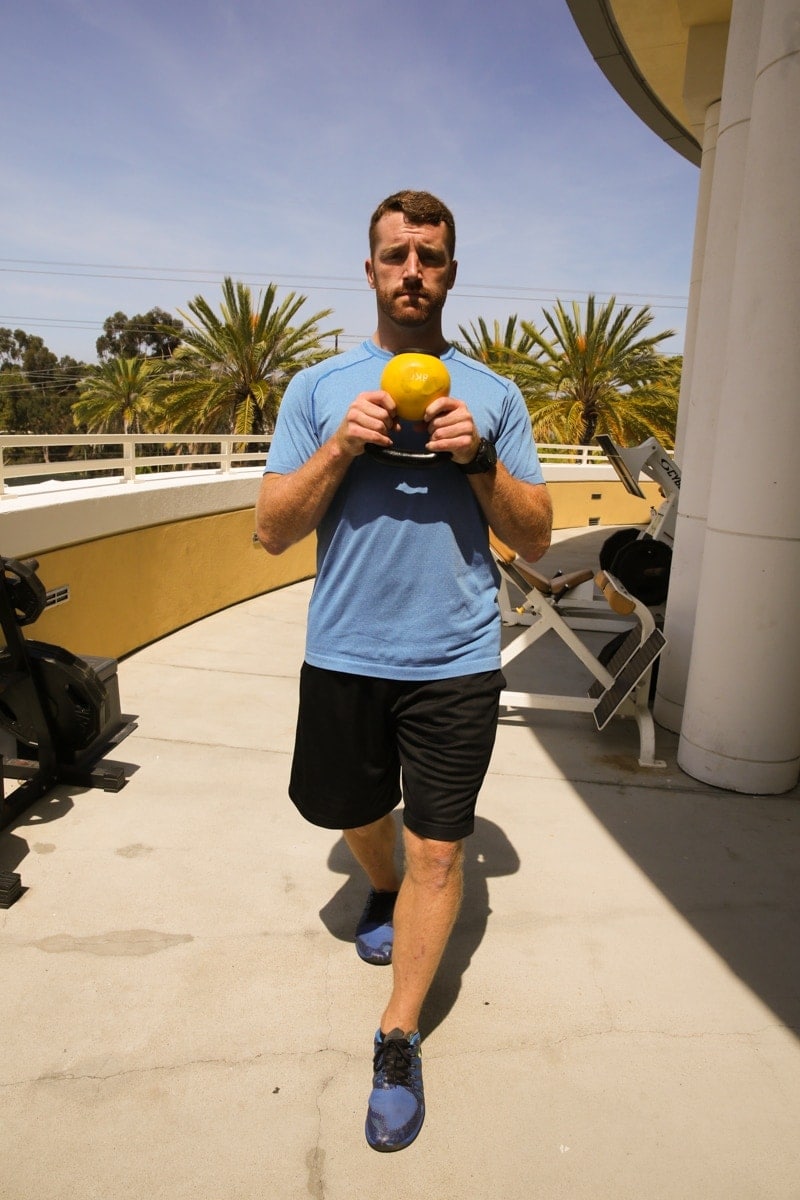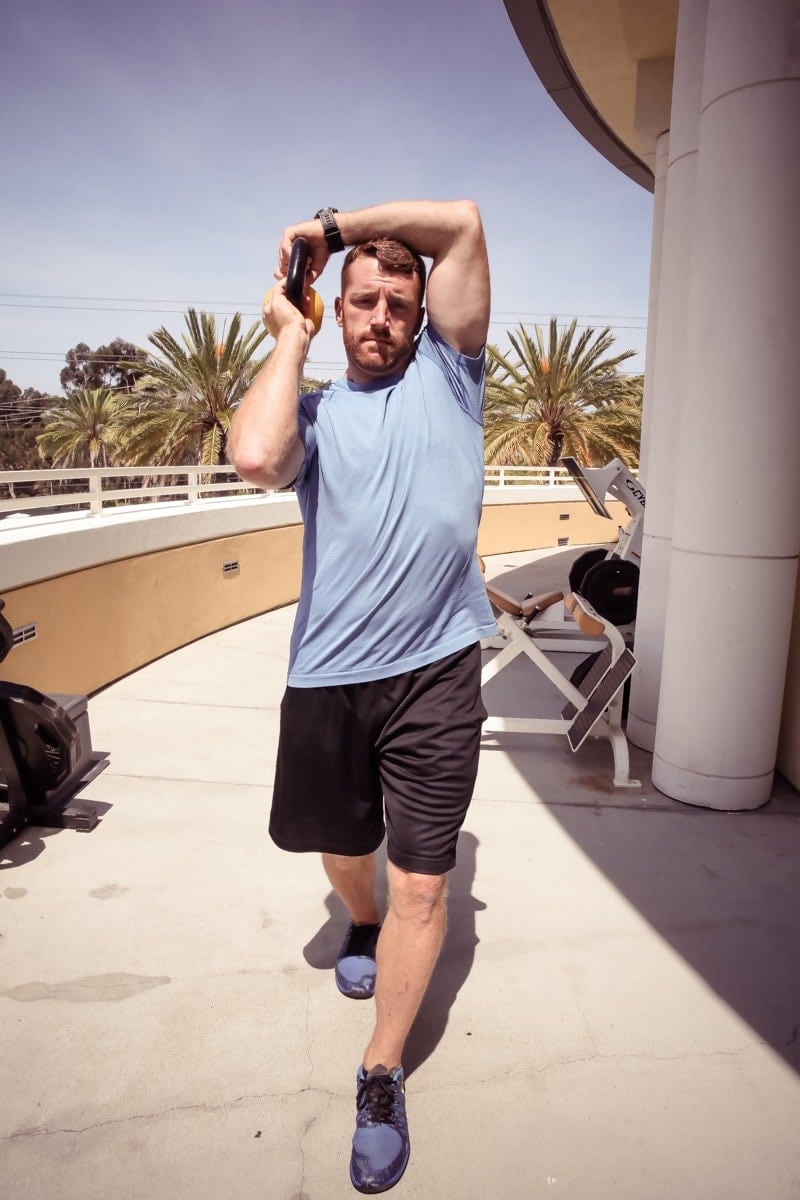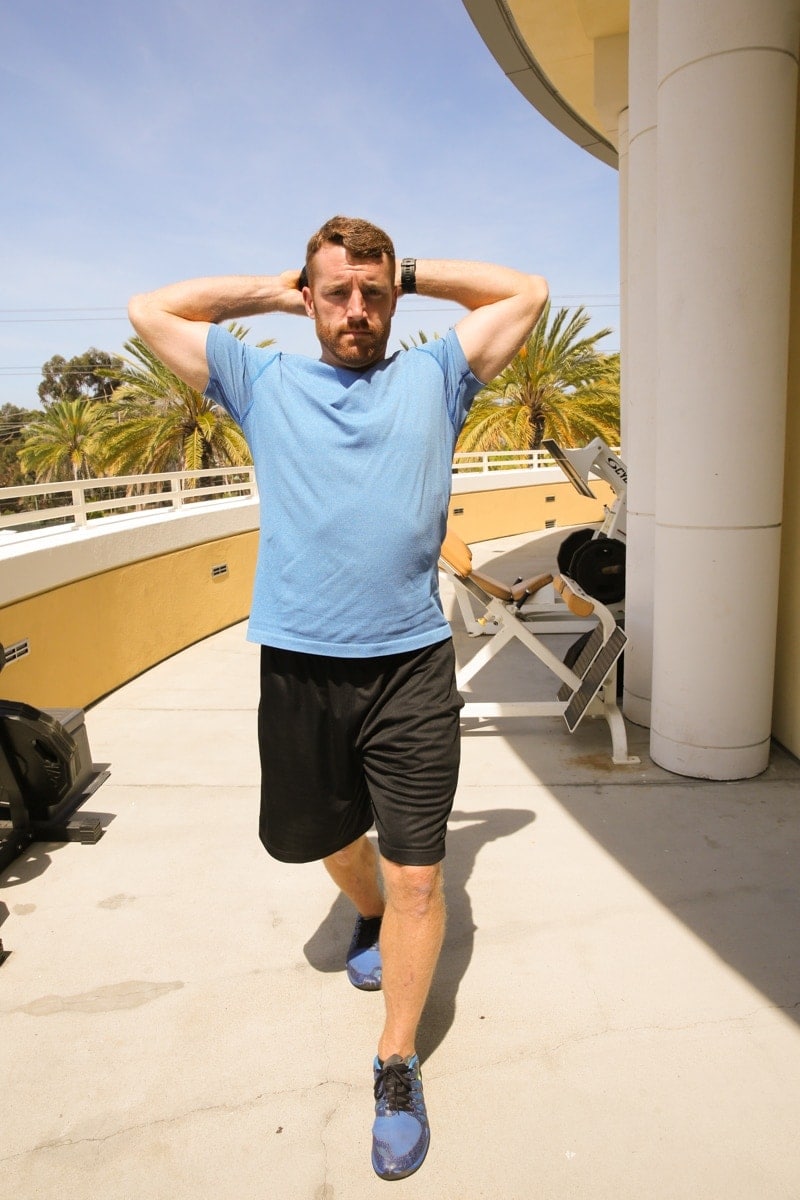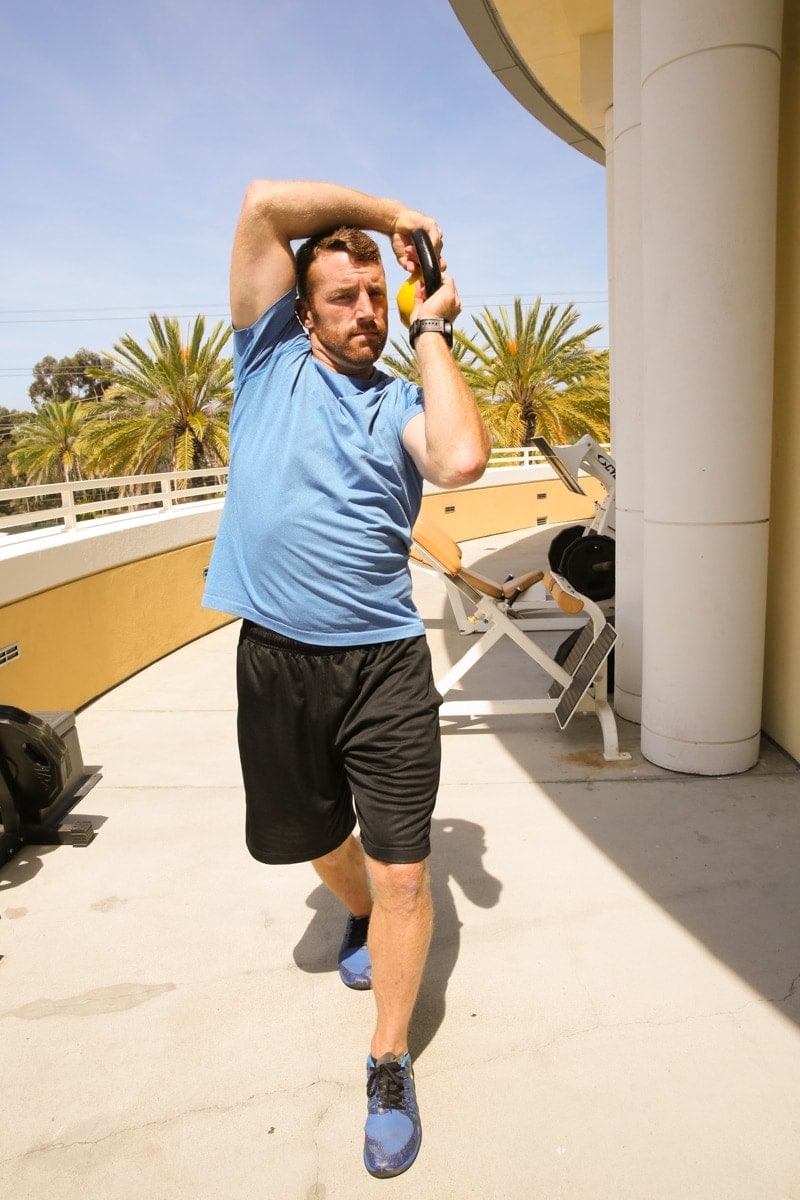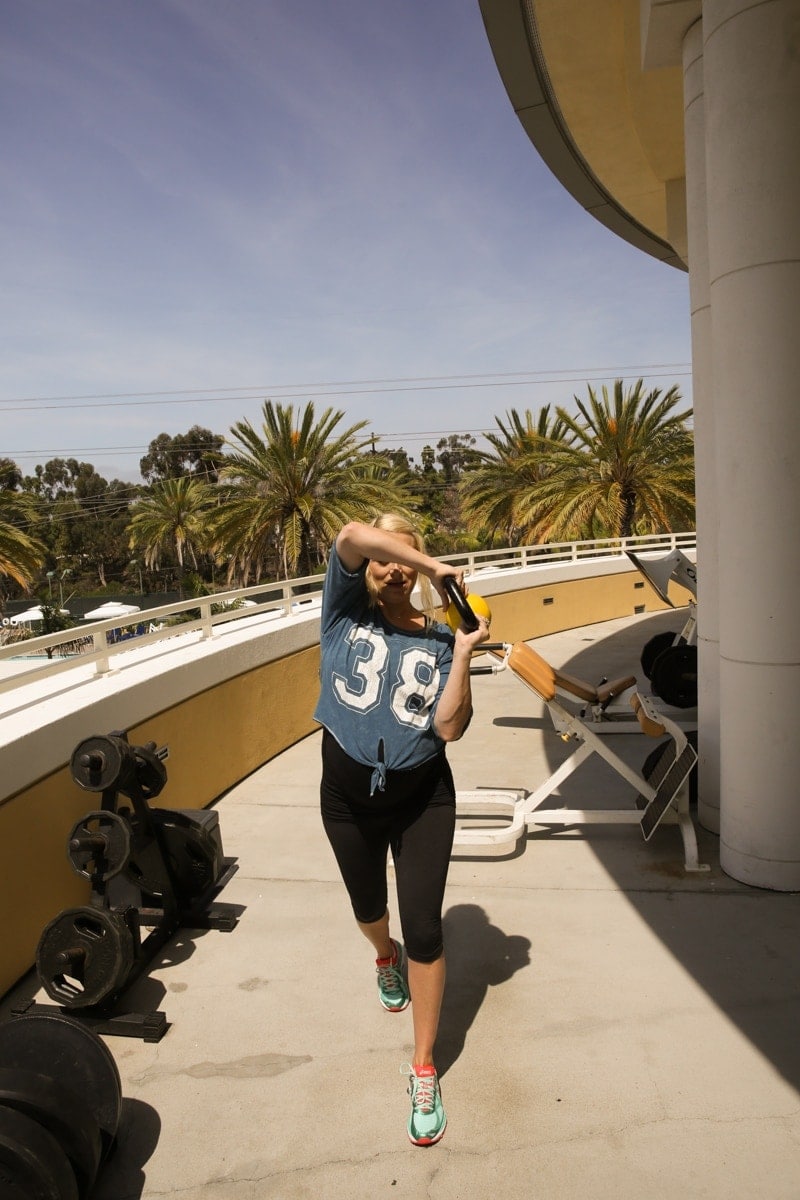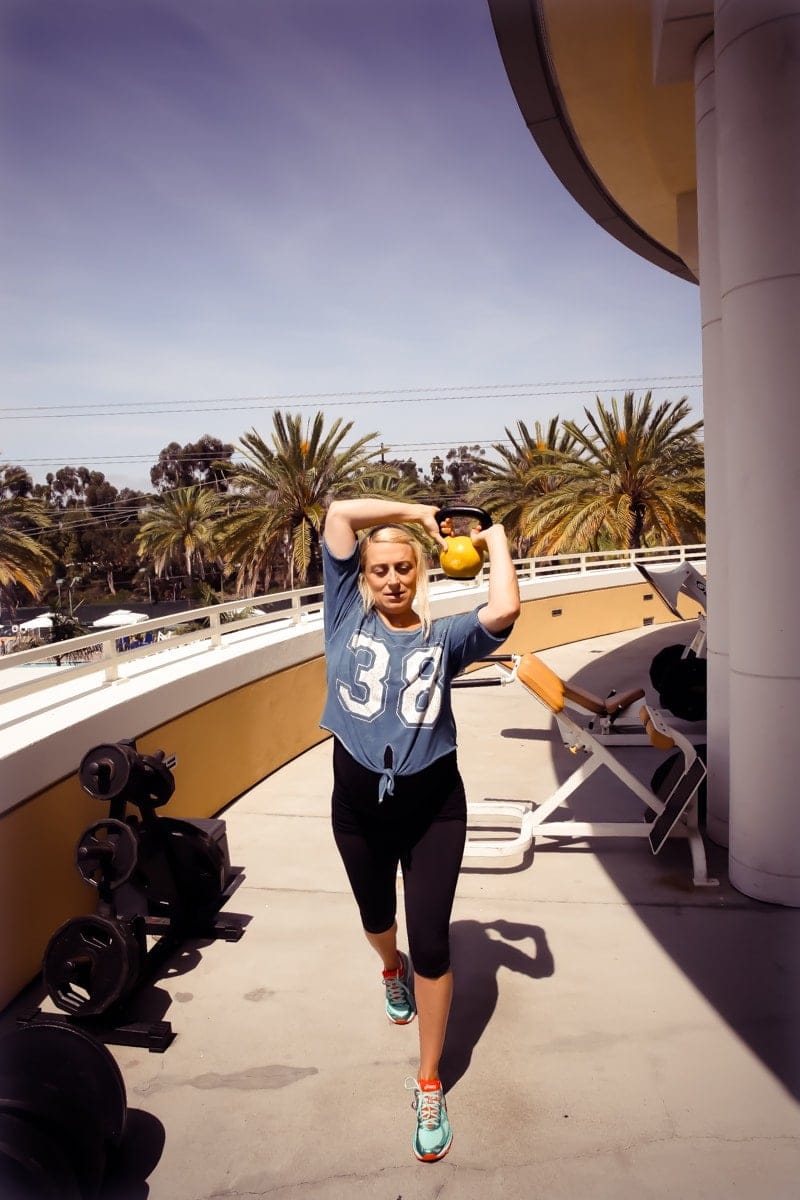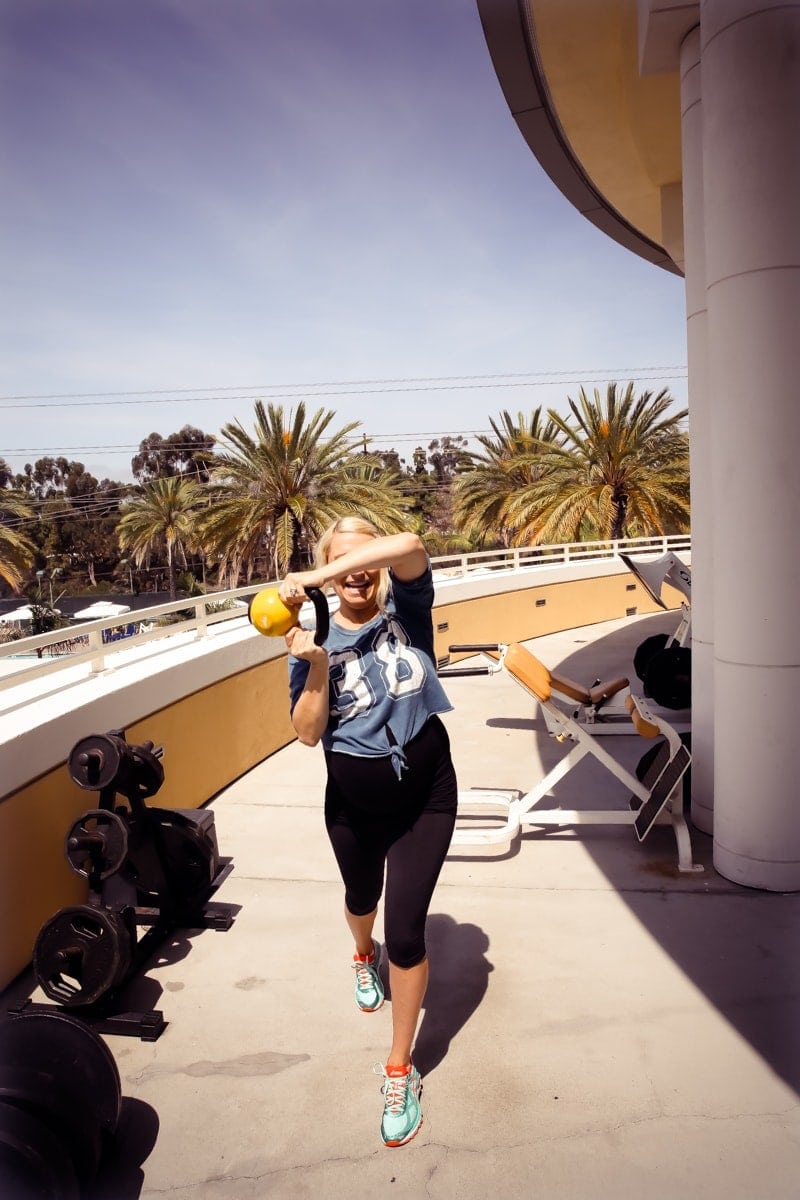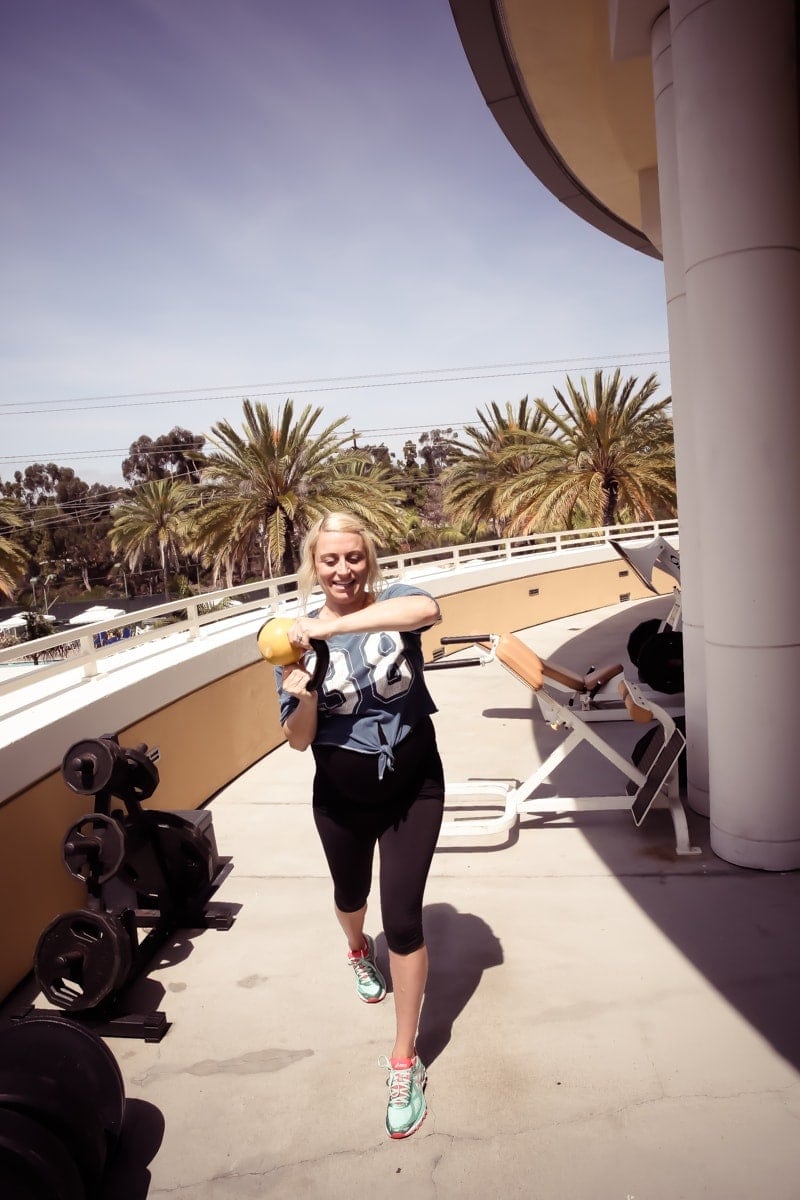 10. Helix: This machine works gluteus, inner thigh and cardio. I absolutely love it! Sam suggests 15-30 minute intervals with 30 seconds hard and 1 minute easy.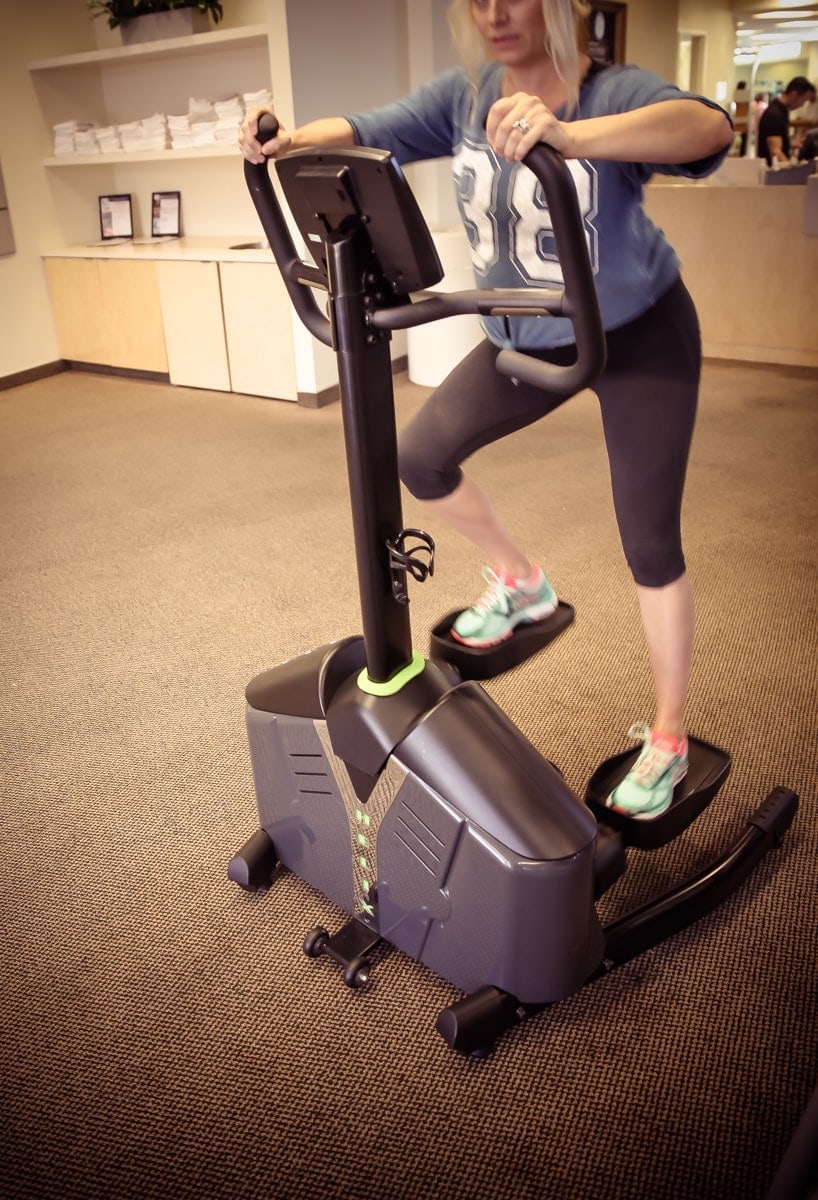 If you are interested in working with Sam for Pre/postnatal and pregnancy training, restorative/corrective training or weightloss, you can e-mail him at samberry7479@gmail.com. Sam works with clients primarily at The Bay Club, Carmel Valley, but also works with clients across the US via Skype or FaceTime!
Sam is a Master Trainer for the American Council on Exercise and Functional Movement Systems. He serves a wide range of clients spanning ages 11 to 81 and fulfilling a variety of goals and objectives. Furthermore, he conducts 'Train the Trainer' courses for personal trainers across the US.
In addition to his training and educating, he has contributed to publications for Harvard Medical School, The Sports Medicine Encyclopedia, PTontheNet.com and prominent peer reviewed publications such as The Journal of Pediatrics.
Sam received his Master's Degree in Exercise Science from Florida International University, a B.S. in Health Sciences from Keene State College and holds strength and conditioning certifications with nationally accredited certifying bodies including NSCA, NASM, ACE, FMS and ACSM.
I would love to hear from you, comment below and let me know your pregnancy routine.
Tips for Parenting In Style...
Never boring, always awesome. Keep up to date with the latest from City Girl Gone Mom.