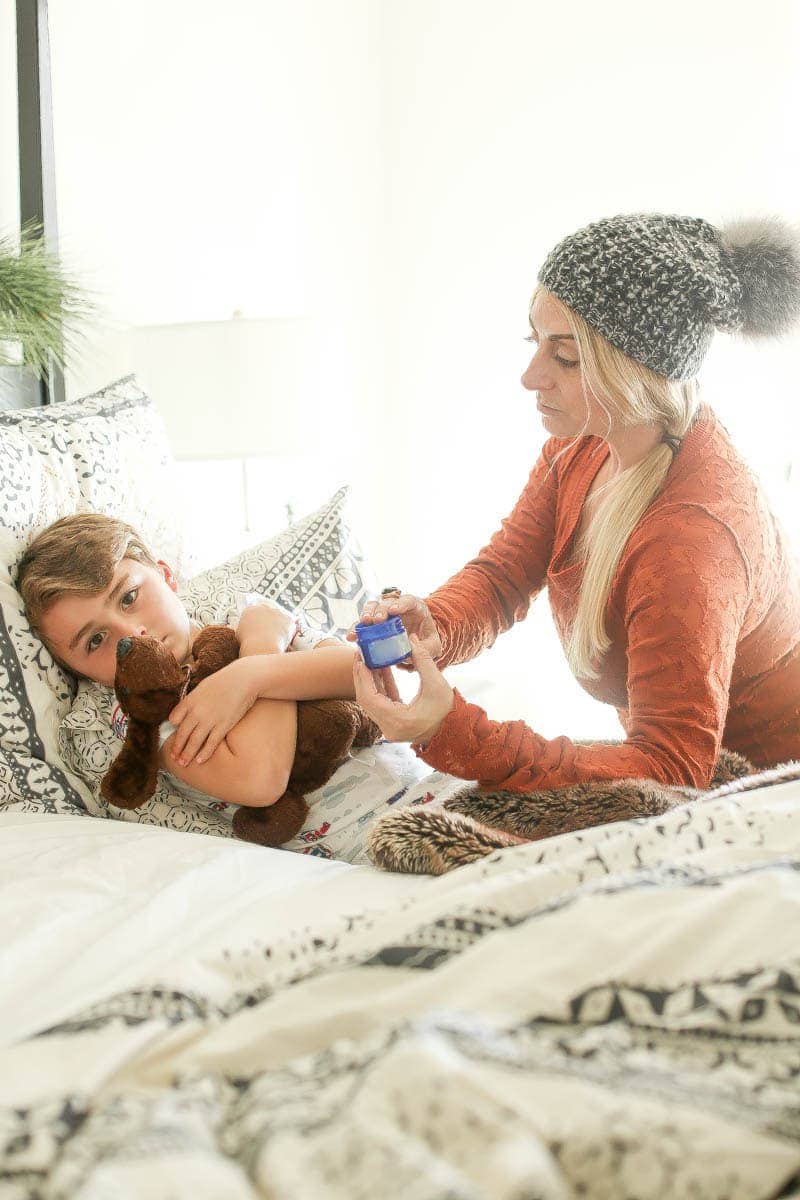 This Post is Sponsored! Though I was compensated by the Consumer Healthcare Products Association (CHPA's) Educational Foundation in support of KnowYourOTCs.org, all opinions are my own! Thank You For Supporting CityGirlGoneMom!
Taking care of sick kids comes with being a parent. The cold and flu has been running rampant in Southern California, and it's no different in the Schaffer household. When one of my kids starts to feels better, like clockwork, another gets sick. Tis the season, I guess. As parents, when we're not comforting our kids, we're looking for the solution. We all have our secrets, whether it's Grandma's chicken soup or going to sleep with mentholated ointment in our socks. Either way, it's important to know both the facts and the tried-and-true remedies for fighting the flu.
Recently, the CDC indicated that 46 states reported widespread flu activity – with a 60% chance that the greatest incidence of flu will be late January (although peak flu season is typically late February). My brand partner, Know Your OTCs, has shared four must-know tips for taking over-the-counter (OTC) products when sick, and I'm thrilled to share these with you in addition to some tried and true remedies from my favorite mommy/daddy bloggers. As parents, we're in this fight together! There's nothing worse than your little ones not feeling well, then mom and/or dad going down next.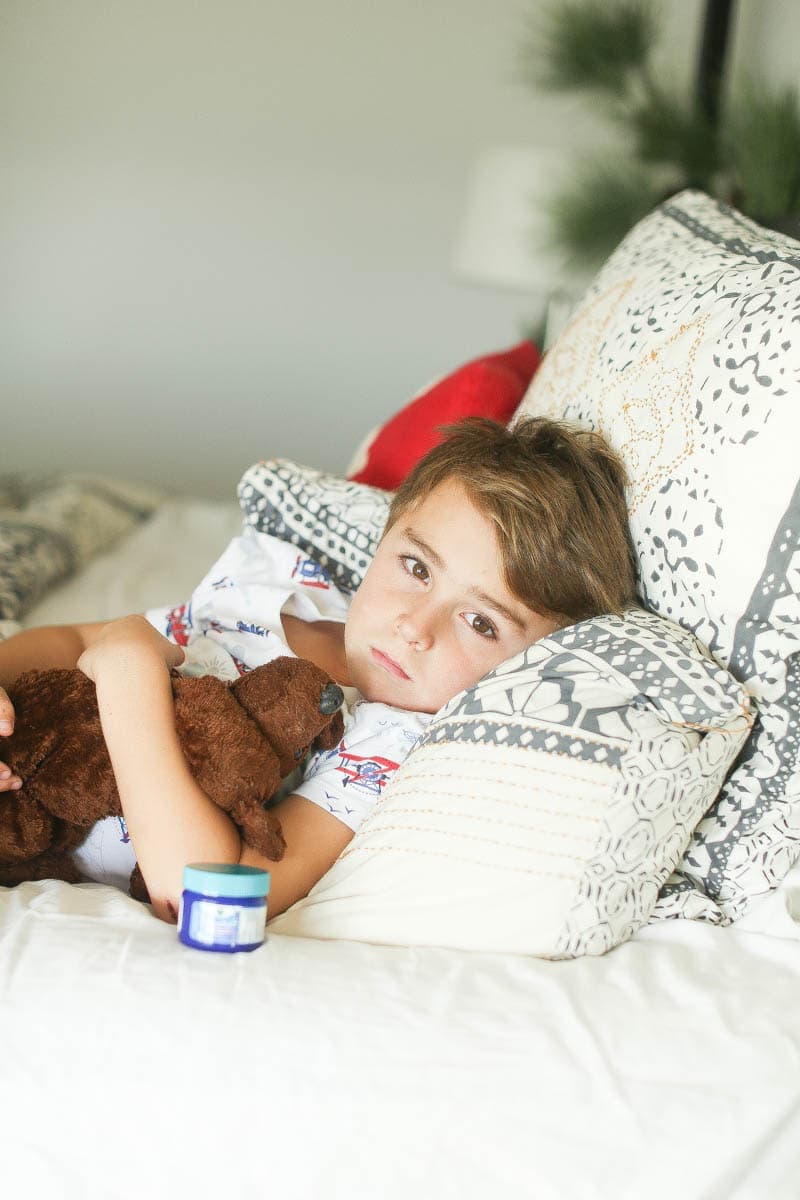 There are a few universal truths about being sick I think all seasoned parents can agree on:
1. It's a major challenge (not to mention the anxiety) when you or your child experience multiple symptoms, be it congestion, fever, body aches, sore throat or a cough.
2. We often turn to multi-symptom OTC products to help treat symptoms.
KnowYourOTCs reminds us that OTC medicines often contain more than one ingredient. Thus, it's very important to read the Drug Facts label, ensuring that two of the same ingredients, such as acetaminophen, are not being administered to help treat the symptoms.
4 Tips On Taking Over-The-Counter (OTC) Products When Sick
Always read the Drug Facts Label before administering any OTC medicine
Never give oral cough/cold medicines to kids under the age of 4
Prevent, prevent, prevent! Wash hands, cough into the elbow, stay at home, and stay up to date on immunizations that prevent wintery illnesses like the flu
See a doctor if you have suspected influenza on day 1 or 2, especially those who are considered high risk, which are:
*Children under 2 years
*Adults over 65
* Pregnant women
* Anyone with complicated/severe illness and those with underlying health problems such as (asthma, diabetes, heart problems, neurologic conditions, etc.
Whether you have cough and cold, chest congestion, fever or runny nose and sneezing, it's better to be on the safeside. Knowledge is power when it comes to your health. Visit KnowYourOTCs.org for safe use tips. To add, Know Your OTCs medical expert, Dr. Wendy Sue Swanson of Seattle Mama Doc, wants to remind families that it's NOT too late for the flu shot and the vaccination is the best way to both prevent getting the flu and/or lessen the severity of it.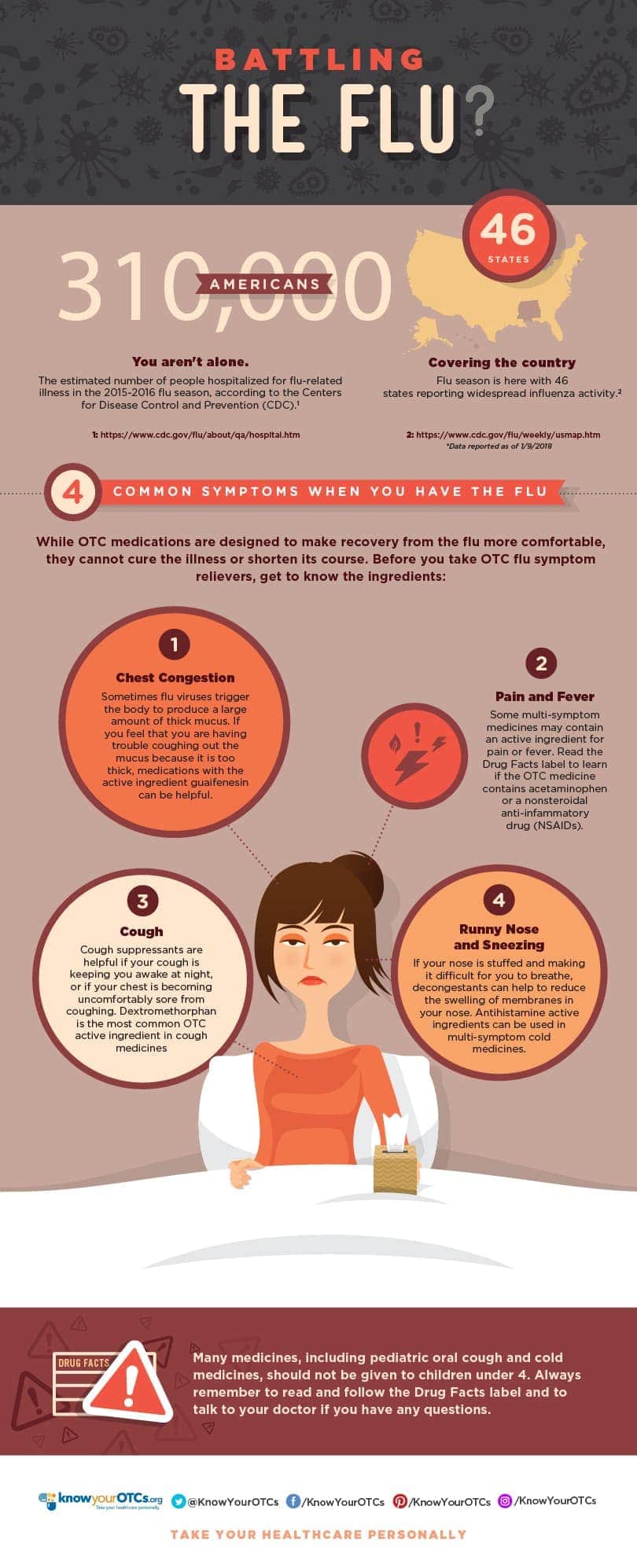 Like many moms, from the minute we open our eyes to the moment we put our head on the pillow, we are mothering, wifing and running the machinery that our family gets to call home. The job isn't easy, and there's no calling in sick. But with a supersized family, sometimes it's inevitable, so I always turn to tried and true remedies from those After all, there's good science behind grandma's chicken soup. At least we hope, right?! Check out these tips from some of my favorite moms and dads on the 'so long to being sick' scene:
Eryka from busylittleizzy.com likes to giver her little ones popsicles when they've got a fever are are resistant to drinking.
Jessica from happilyhughes.com says soup, blankets, cuddles and a good movie are always her staples to remedying sick kids.
Monica from ohhappyus.com goes for essential oils, a diffuser, homemade chicken soup, ginger ale and crackers.
Peter, teacher & xoogler, swears by tea with honey, and an epsom salt bath for aches and pains. He also says spraying eucalyptus and using a vaporizer with infants and tweens can be effective.

Having a big family simply means having germs. As a mom to four, all I can do is take precautions, be well informed, and better prepared when winter sickness arises. Reading and understanding the Drug Facts Label and talking to our pediatrician may not prevent germs, but it makes me a more equipped parent, with the knowledge and know how of properly administering OTC medicines. KnowYourOTCs.org is my go to resource for being prepped during this cold and flu season, and I recommend the same to all moms. Along with grandma's chicken noodle soup, of course!
If you have a tried and true remedy that you would like to share, please comment below!
This Post is Sponsored! Though I was compensated by the Consumer Healthcare Products Association (CHPA's) Educational Foundation in support of KnowYourOTCs.org, all opinions are my own! Thank You For Supporting CityGirlGoneMom!