This past summer we decided to explore Big Bear Mountain with our family and some of our friends.  We found a place that is so close to home that actually has all four seasons.  When I heard about the seasonal changes, I embraced my inner East Coast self,  and couldn't get there quick enough.
Growing up in New York City I always loved hitting the slopes in the winter months, but to get there was quite the hike.  I remember driving five plus hours to get to Lake George.  Here in California, Big Bear is only two hours from San Diego so the journey is not so bad.  It's actually beautiful, quite scenic and rather quick: perfect for big family traveling.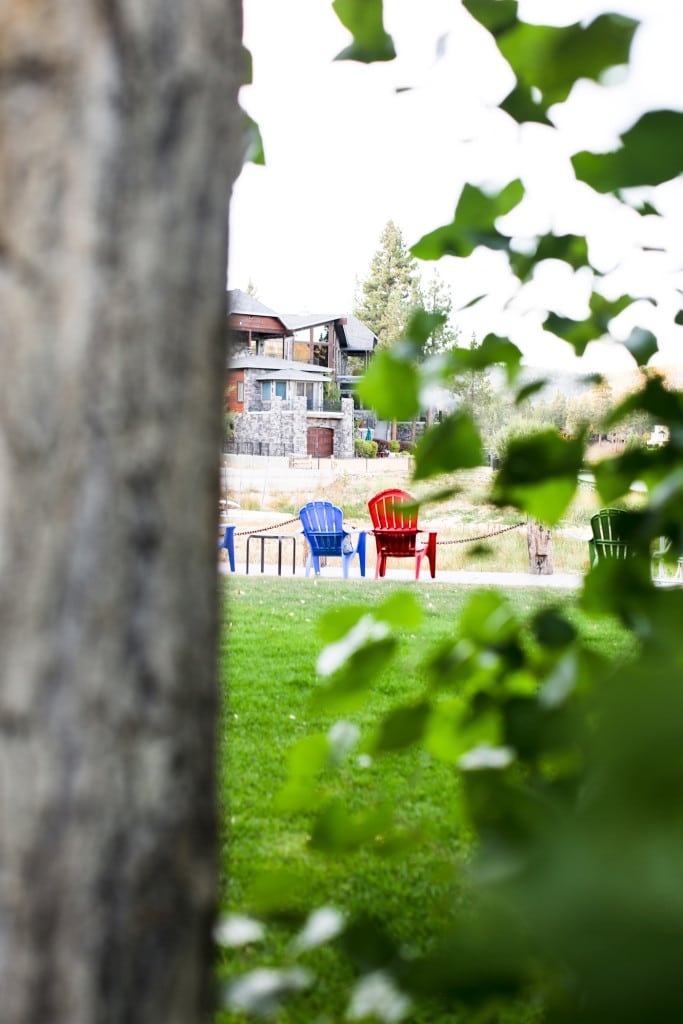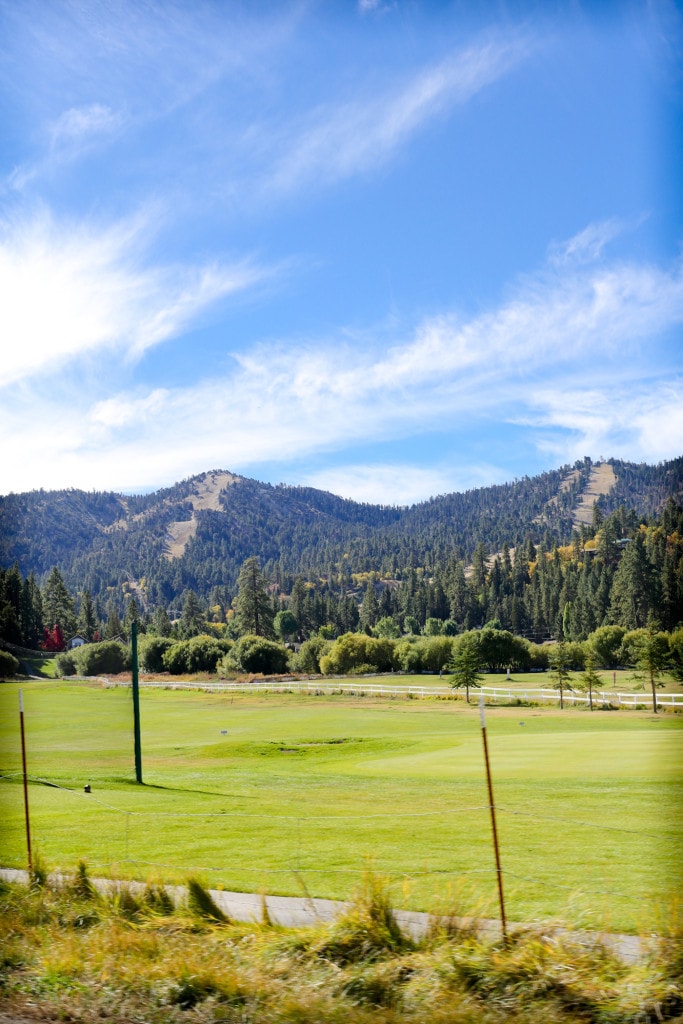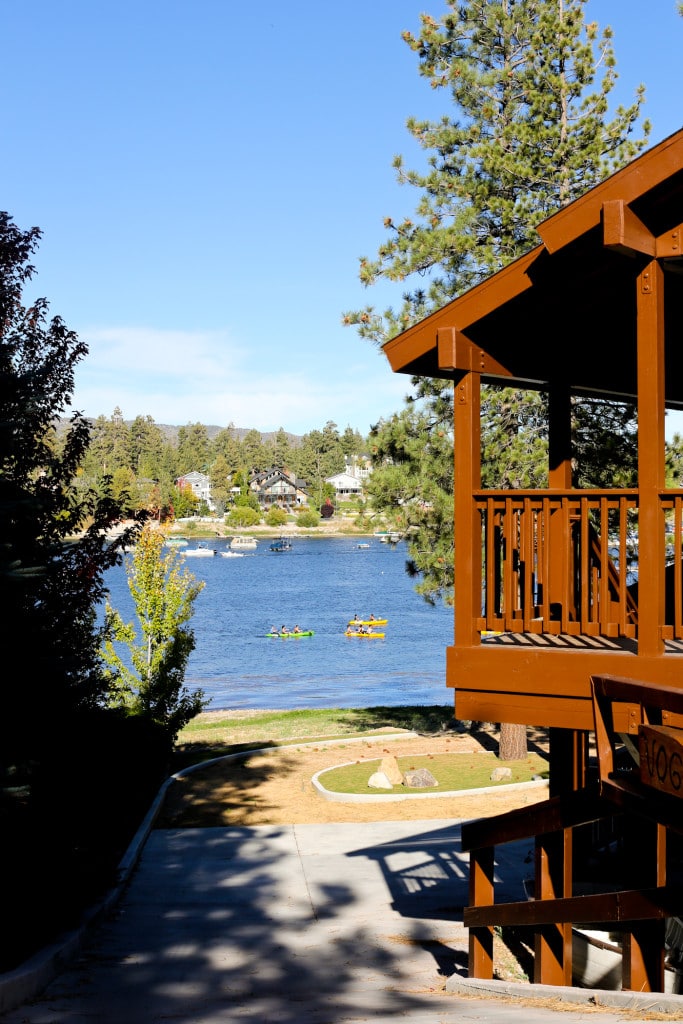 During the summer months, Big Bear delivers some sweet summer activities with natures stimulating scent, which delivers clean crisp air that could only be found in a mountain setting.  At night there was just the right amount of coolness that you needed fuzzy slippers, a fire and a warm blanket.  Perfect for this mountain momma.
We rented a cabin on the lake with friends and easily found a place on VRBO.  Our cabin was breathtaking with a huge yard for the kids to run free and catch lighting bugs.  A bonus? Having a game room for the little ones while the adults prepared meals.
Just about every mainstream aquatic sport happens in BIg Bear, but we decided to rent a pontoon and let the children bond over some good old fashion fishing.  After all, fishing is when many tales are told and where true bonds are formed.  Just the perfect activity for all the kids.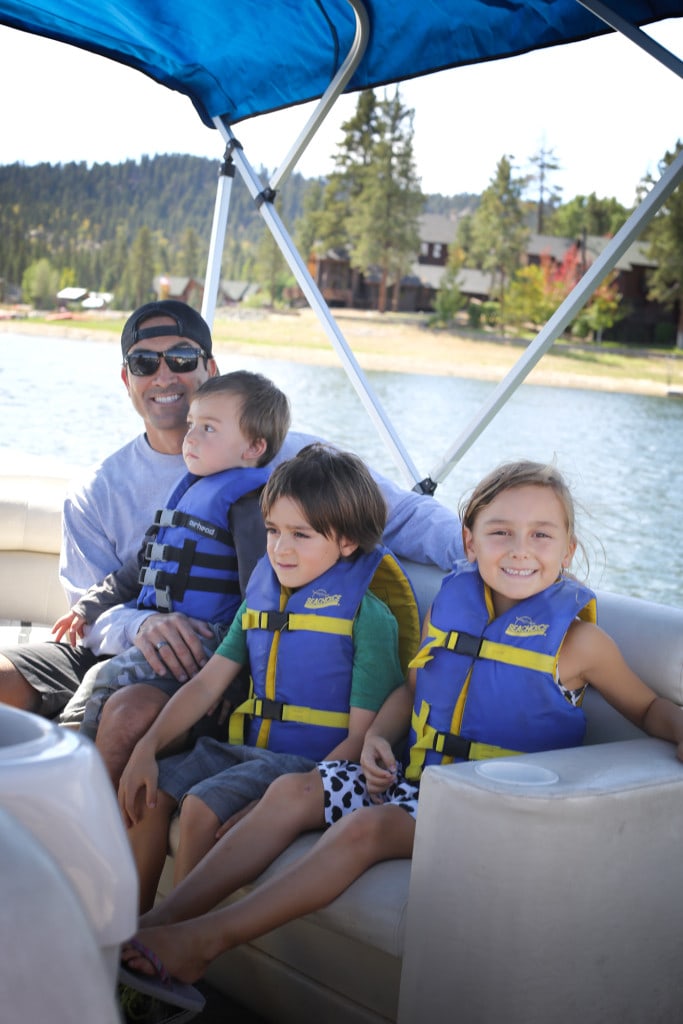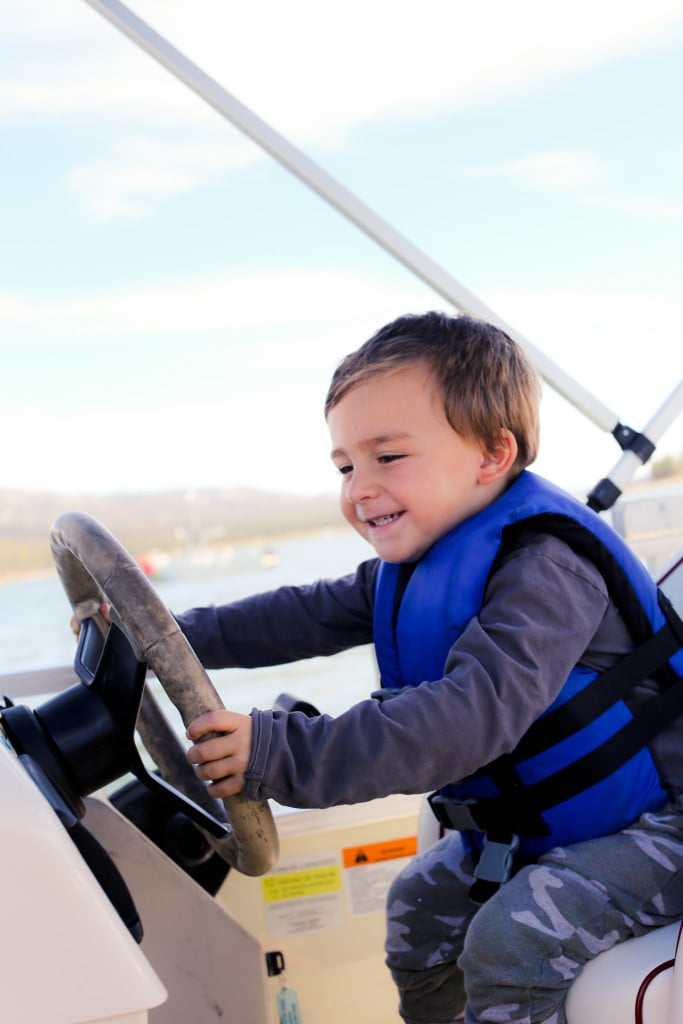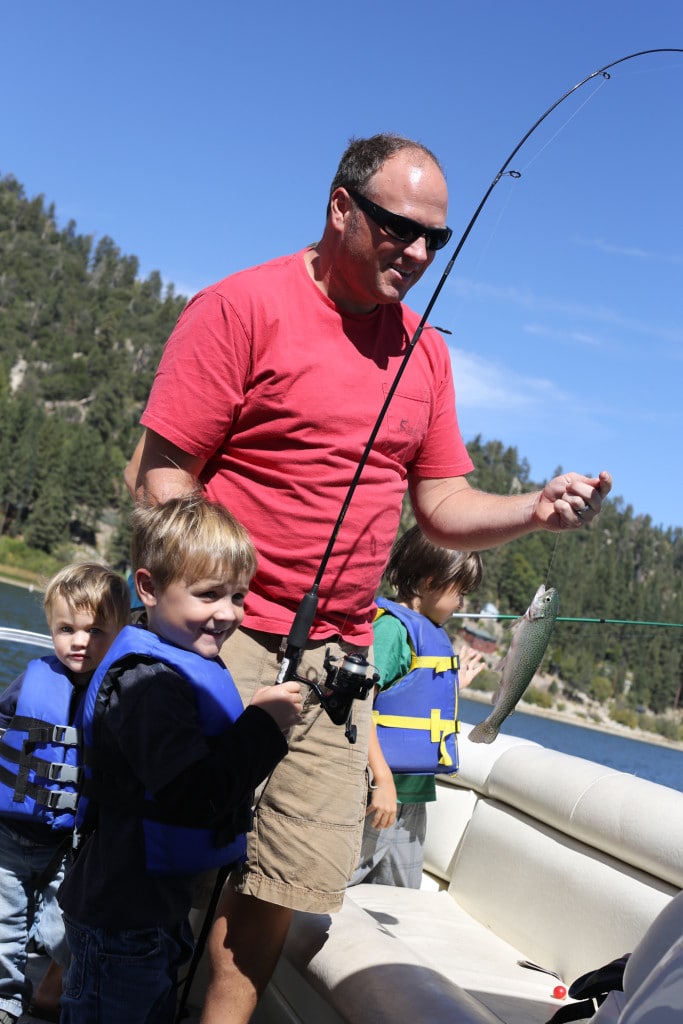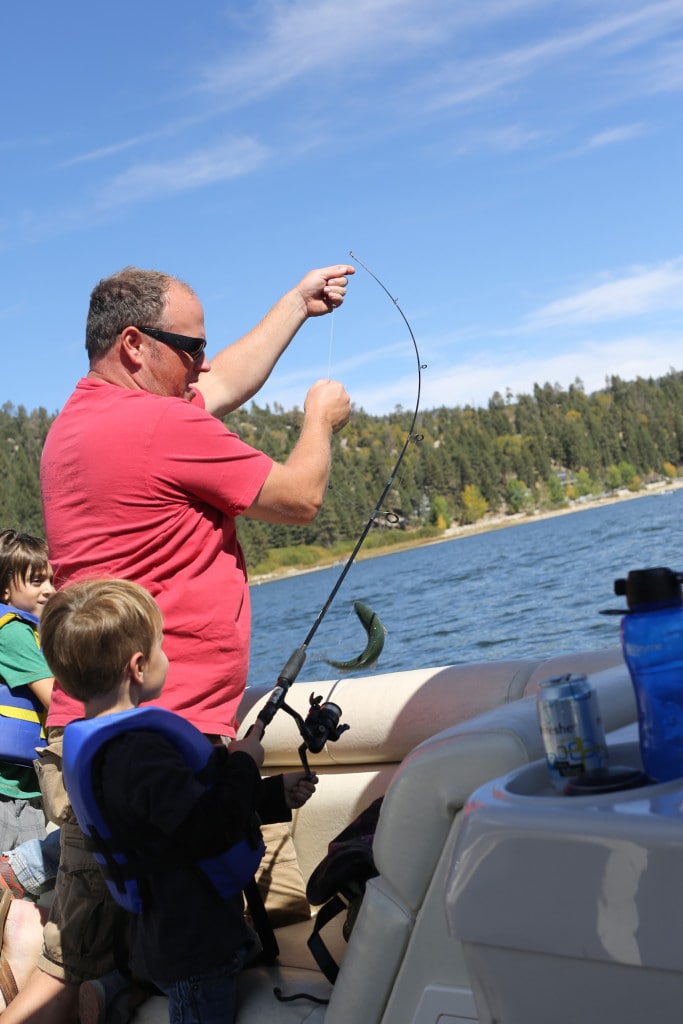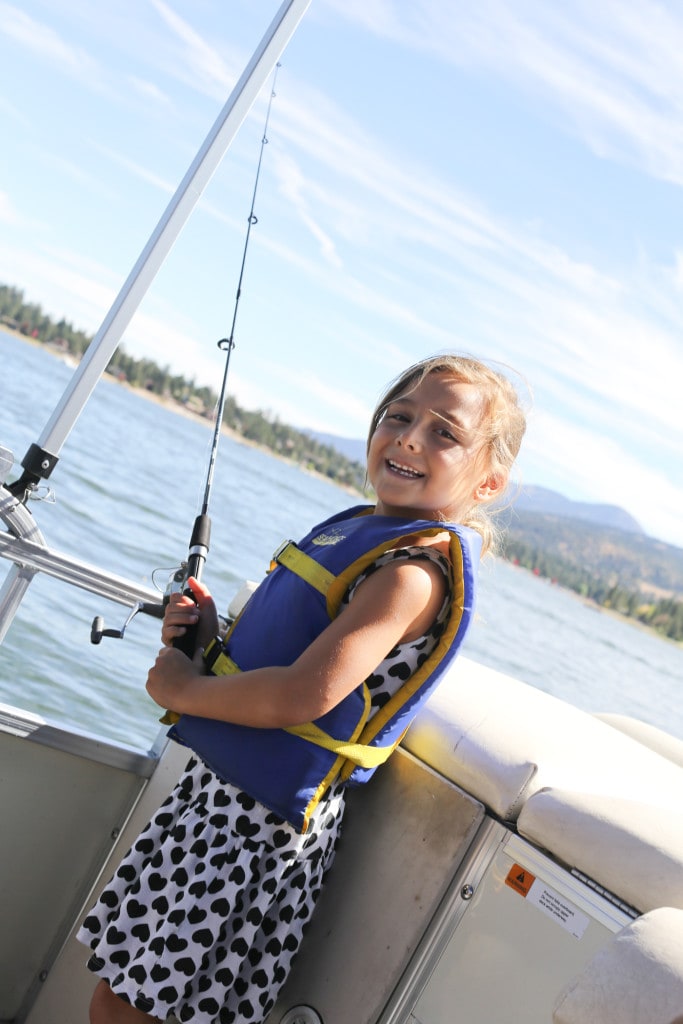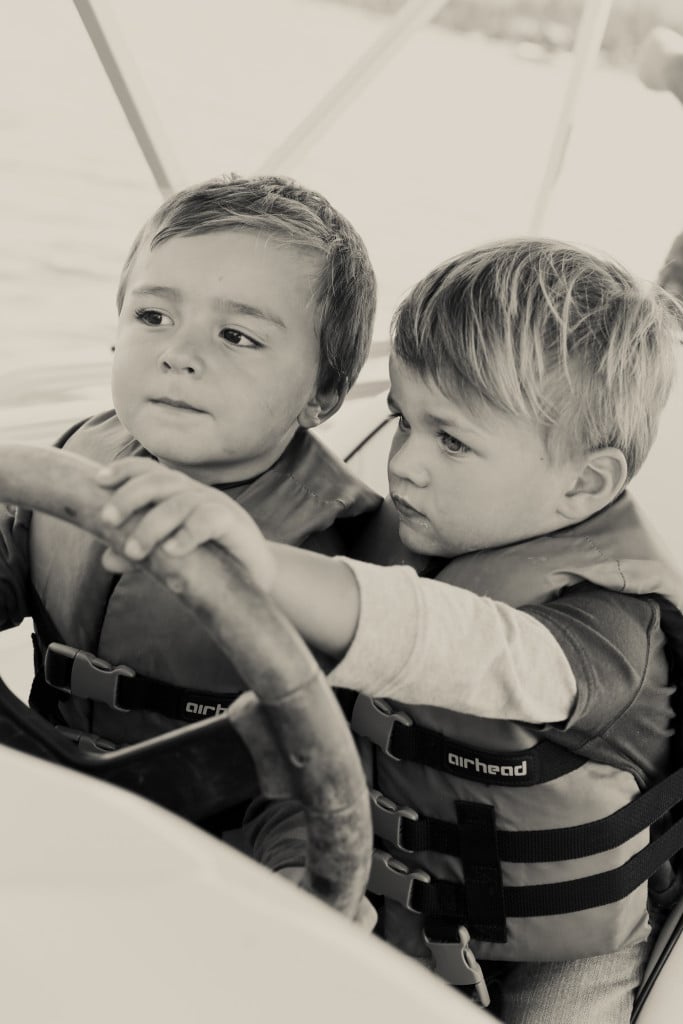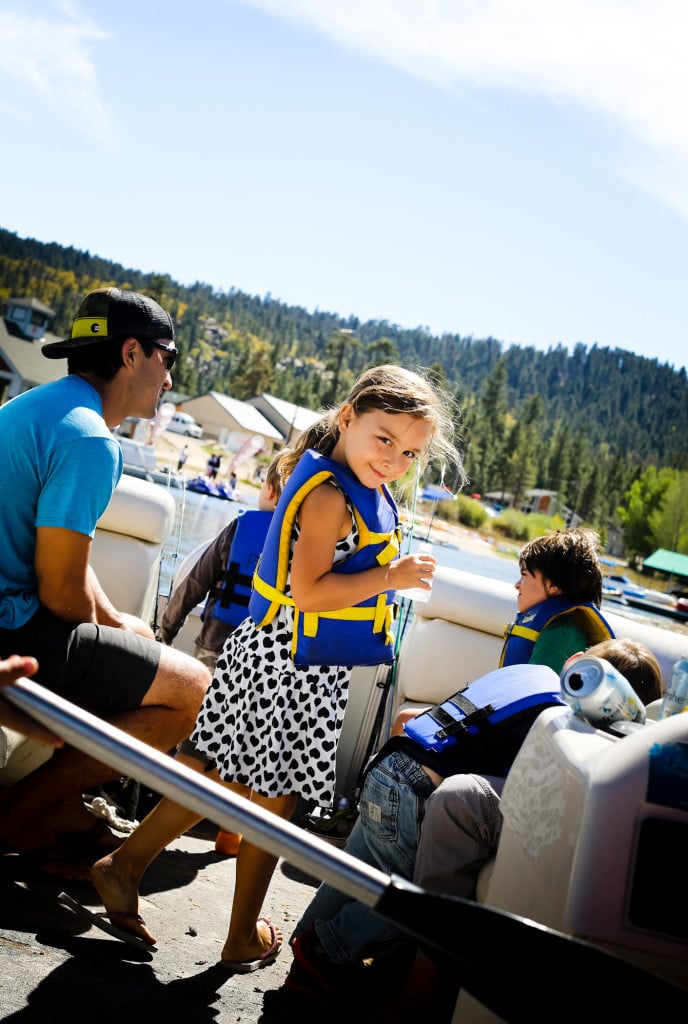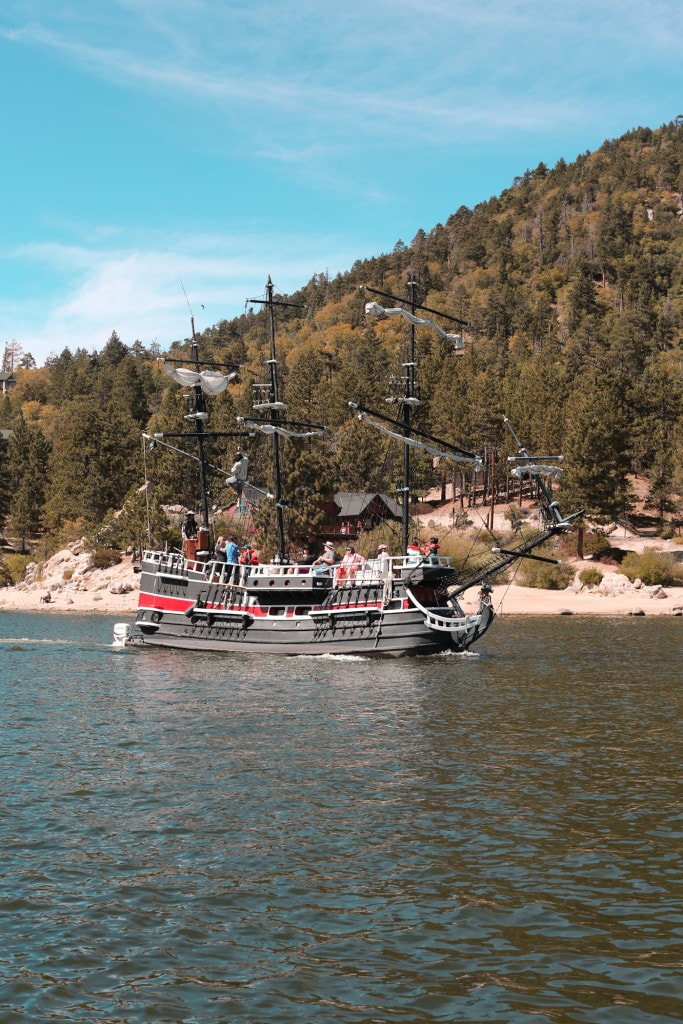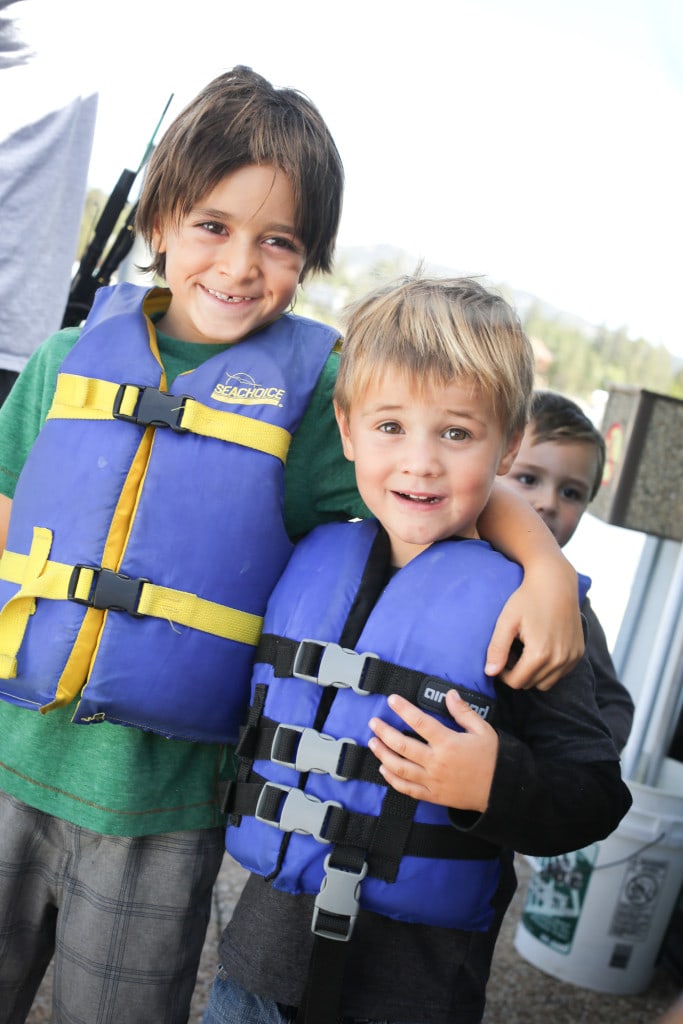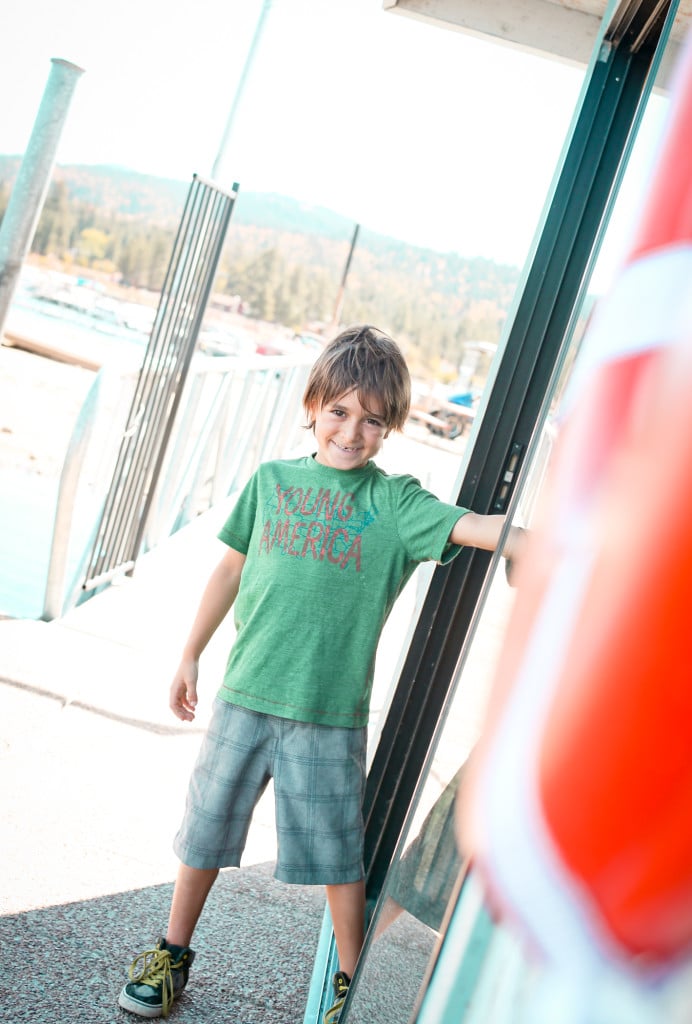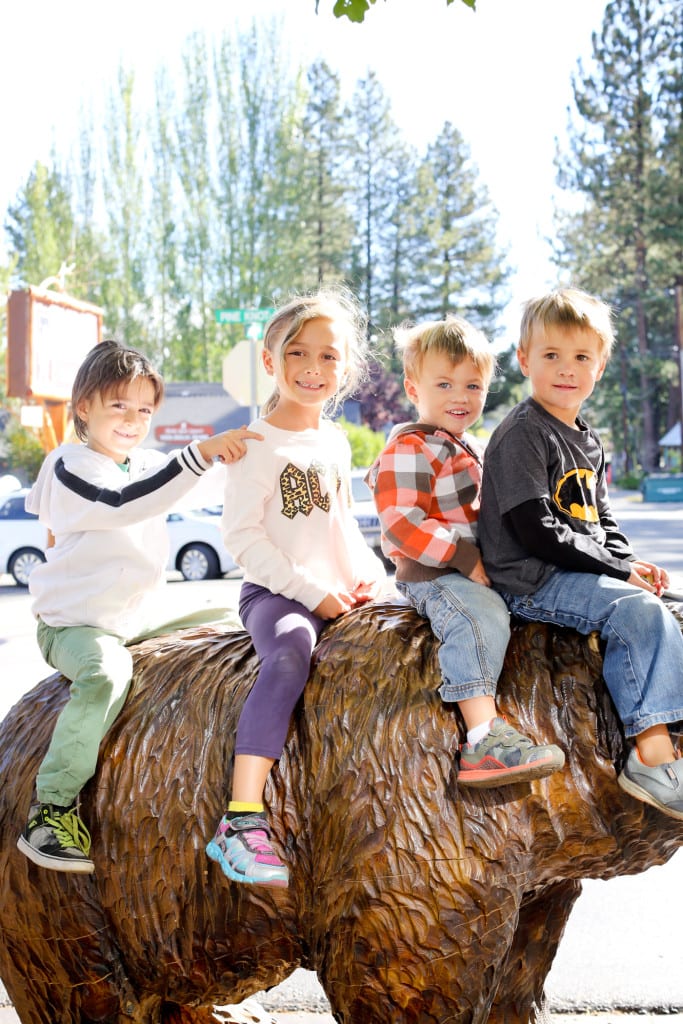 With so much to do and see, there are so many reasons to return each season.  That's exactly what we did this past weekend.   We gathered our snow gear and headed back to Big Bear to experience a winter wonderland two hours away from the 75 degree beach going lifestyle.
I was excited to try out our new hats by Beanie Babes Company.  I just love homemade knitted, soft, adorable, hats for my mini's and this company had exactly what I was looking for.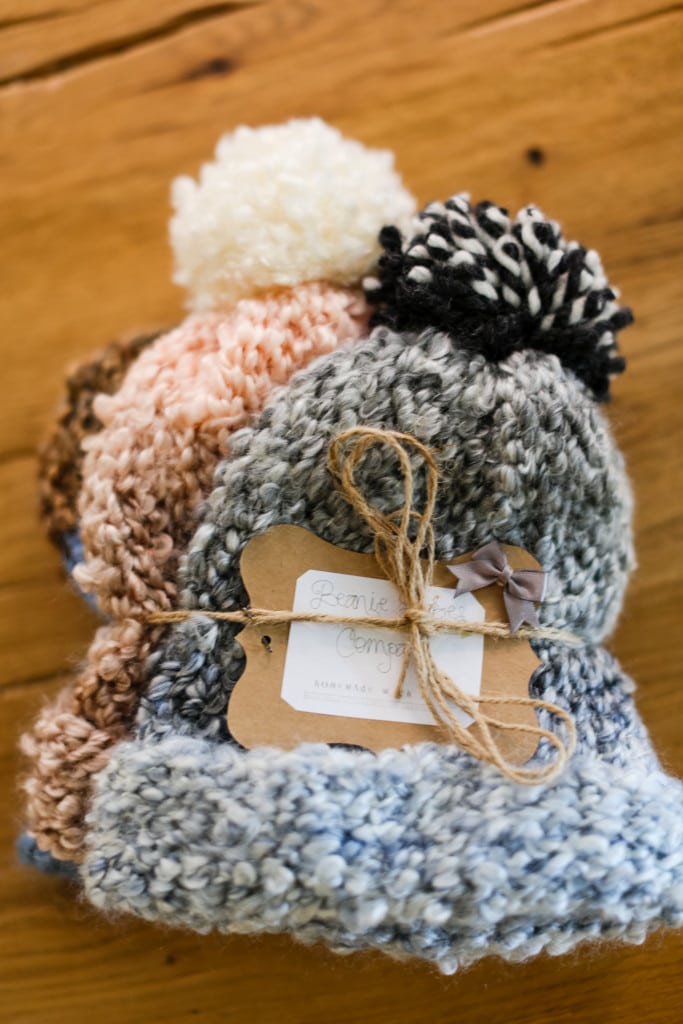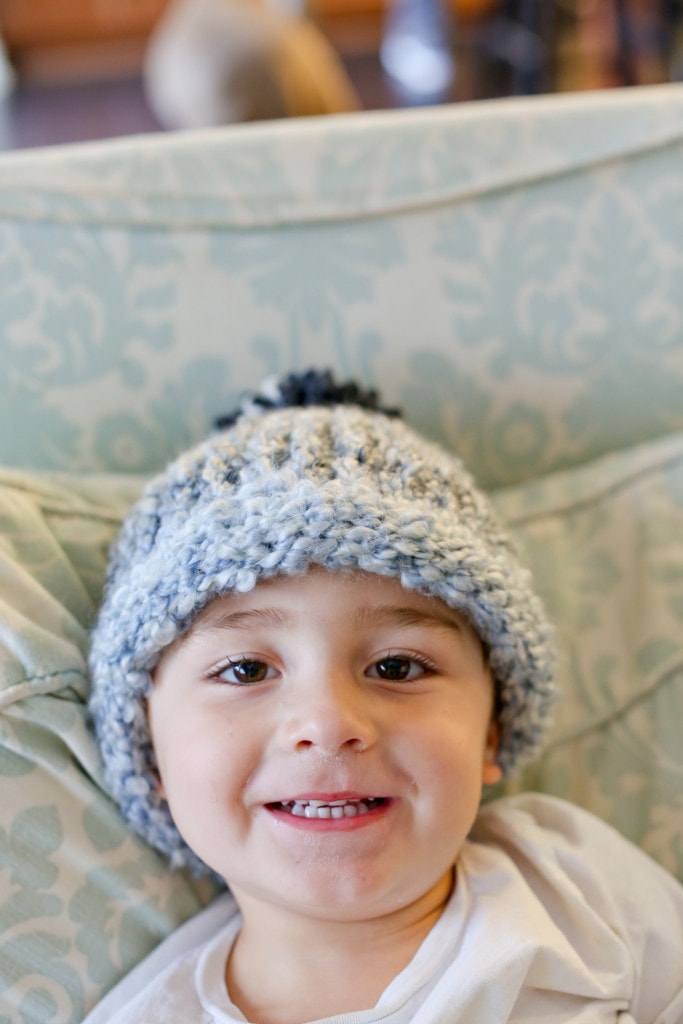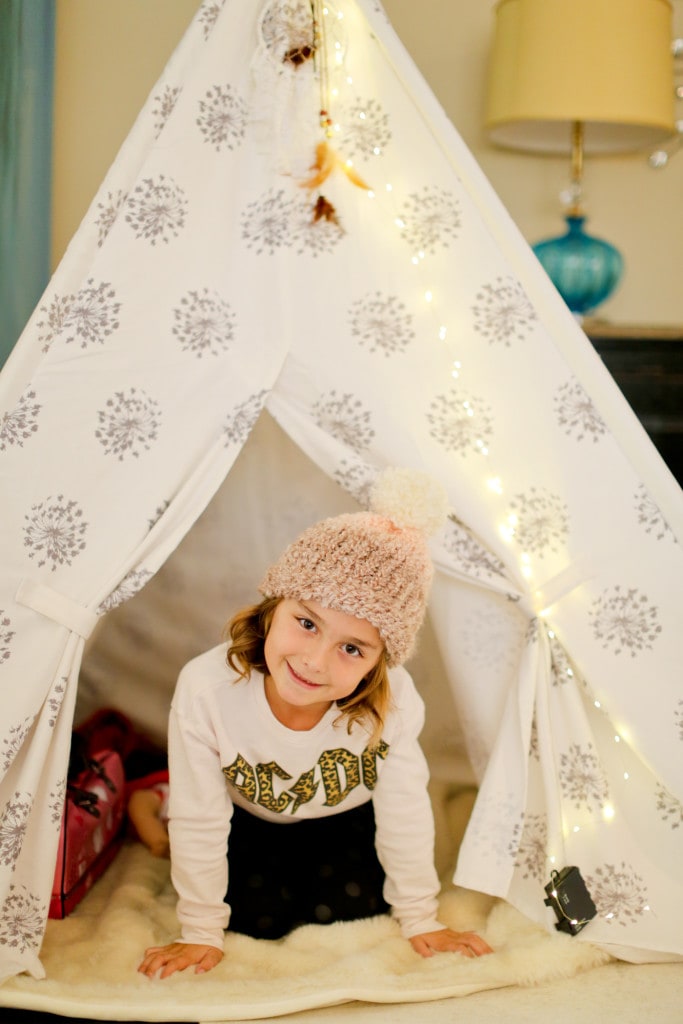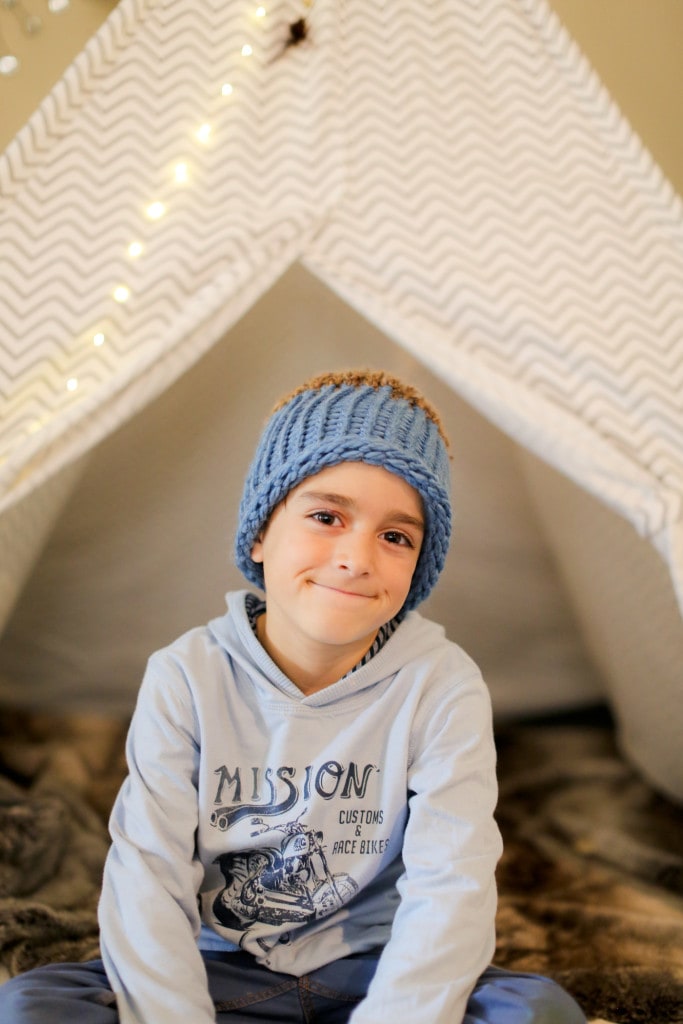 We decided to rent a cabin closer to town and closer to the slopes.  More families joined us, making plenty of sweet memories for the little ones.  This cabin also had a game room, which kept them busy while we prepared feasts to eat.
Being from New York City and still such a fan of the snow, I just love that we can drive so quickly to a snow covered enchanted forest.  The children were also amazed at the snow and took every chance they could get to frolic in it.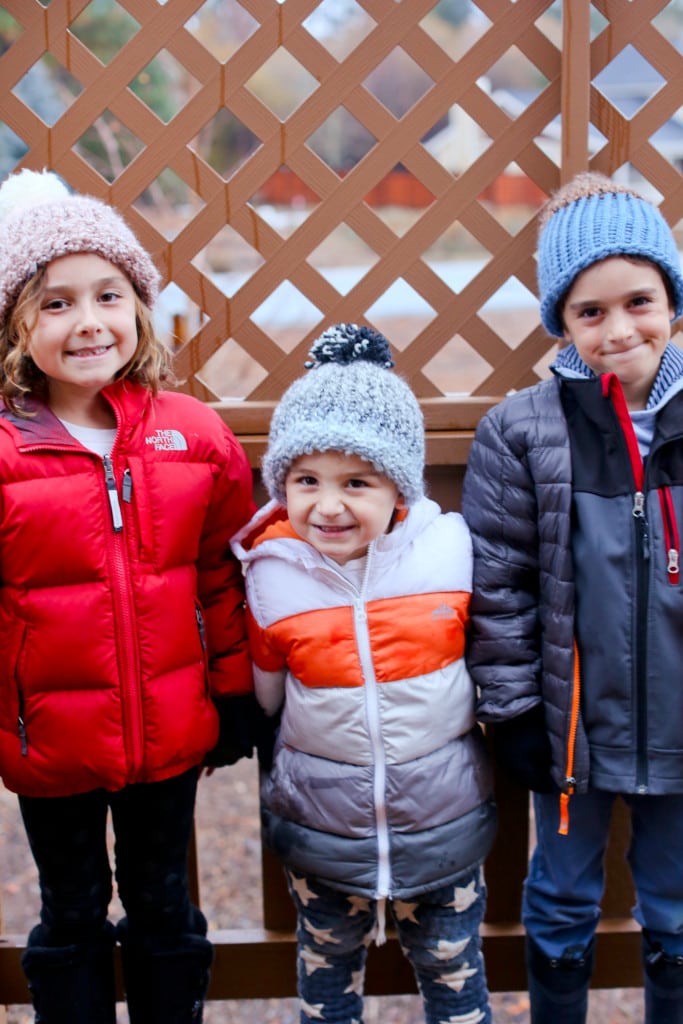 We made homemade pasta, enjoyed the hot tub, went tubing down the mountains and when it started to get too cold we would mosey on inside to enjoy a nice hot beverage by the fire.  When the children went to bed the adults played games, which we never get to do.  Sitting around the table just laughing was the cherry on such a stellar weekend away.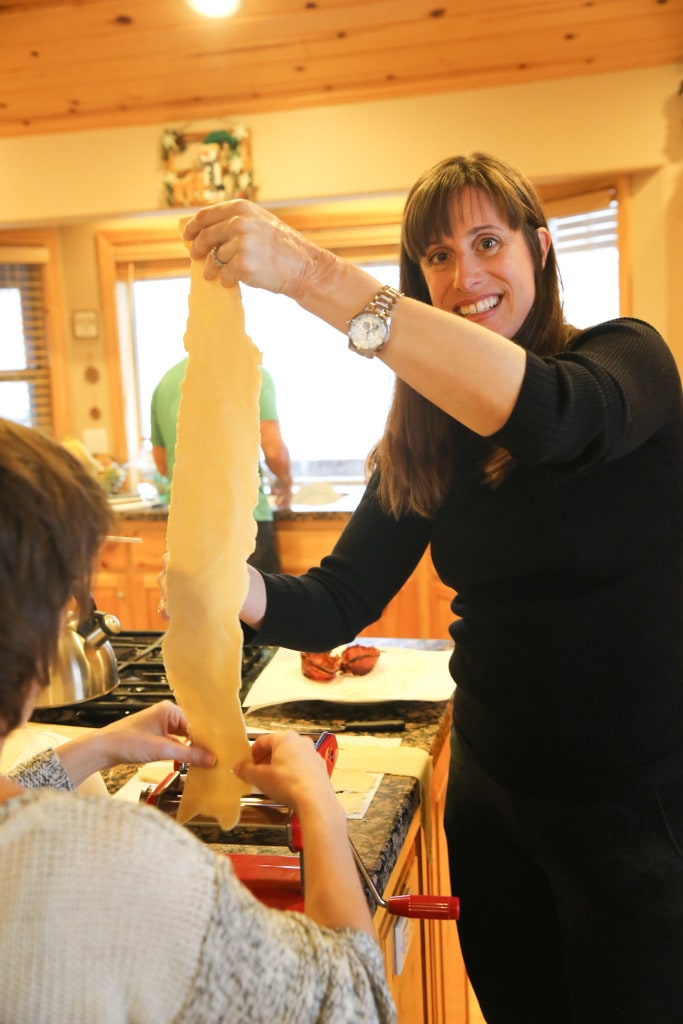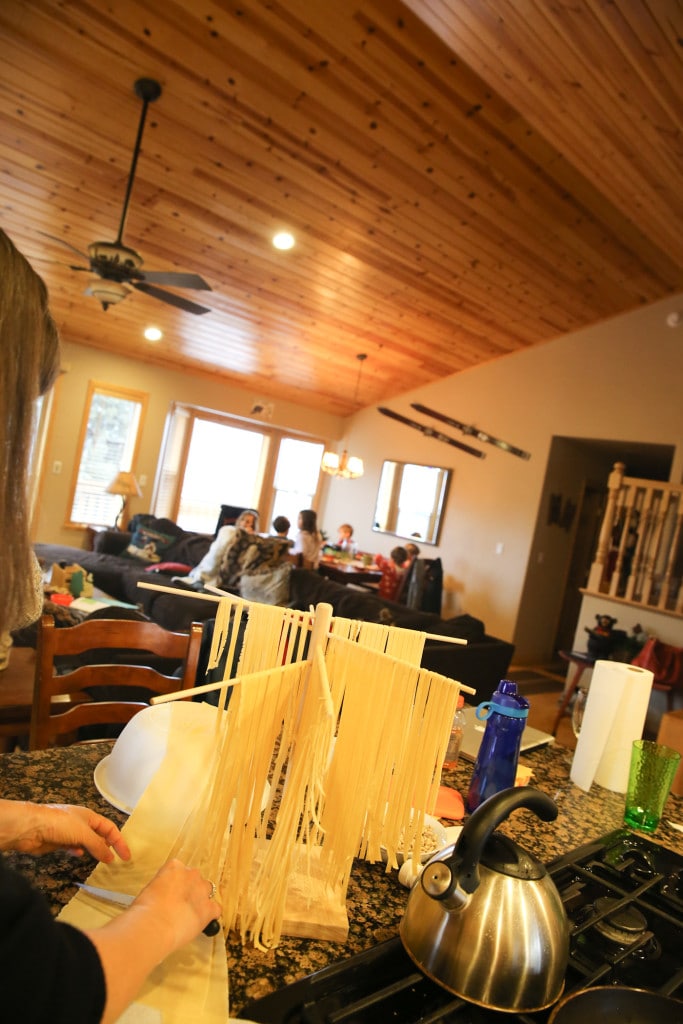 Lucky for us, we have a sushi expert amongst us and it's quite the treat time after time.
We always love ending our trip by stopping at The Village in the heart of Big Bear Lake.   I just love the quaint alpine-style architecture that has all the modern amenities possibly needed.  I actually found a small boutique that carried Free People, (score!).  Enjoying a local brunch on our way out of town and seeing the Clydesdales trotting down the streets, really has you planning your next trip before you're even gone.
We will be back season after season.
What's your favorite great escape?  Is there something you could do a few hours away?  I would love to hear from you.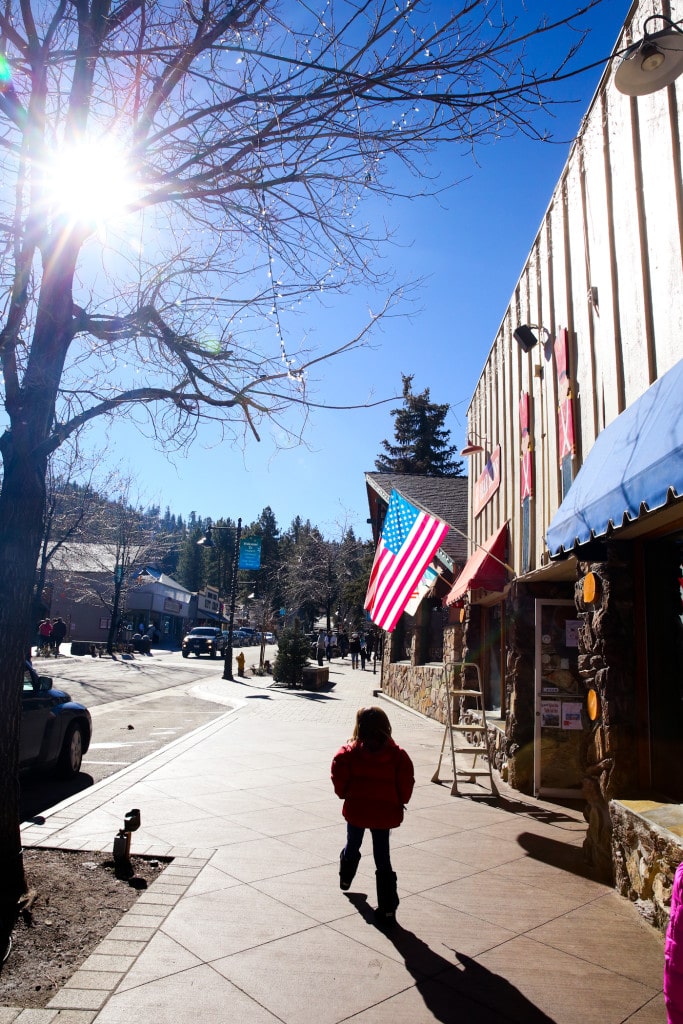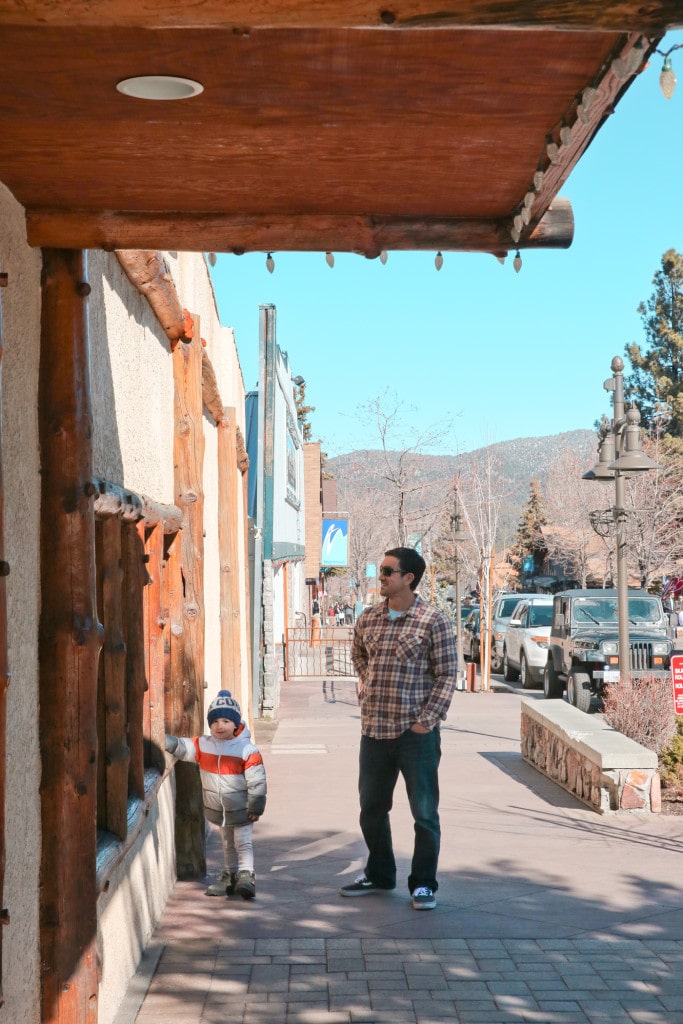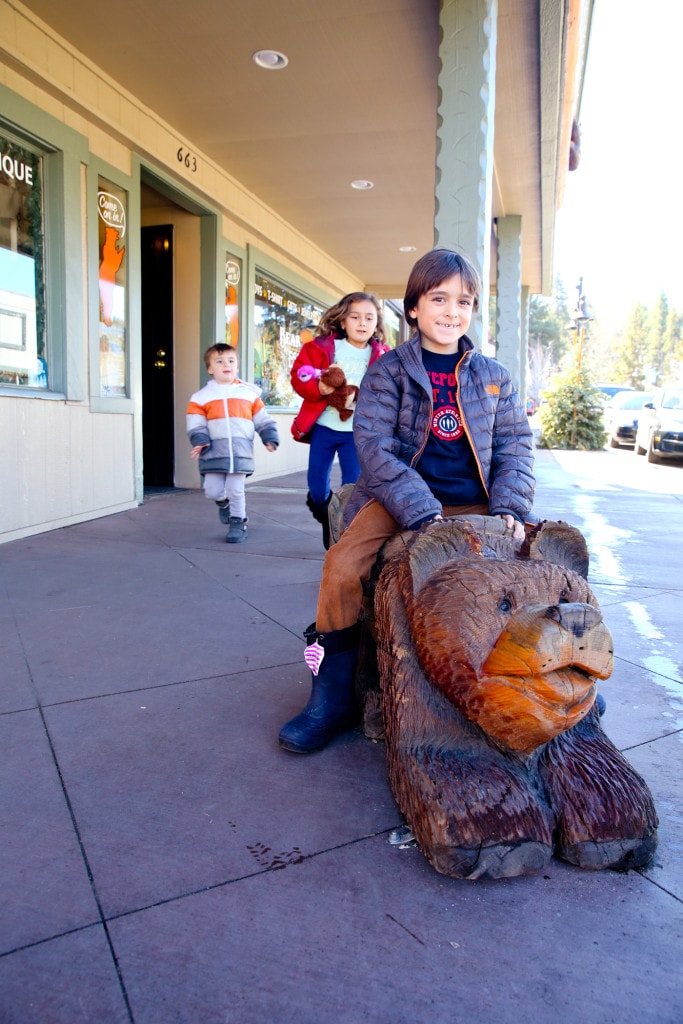 Tips for Parenting In Style...
Never boring, always awesome. Keep up to date with the latest from City Girl Gone Mom.