If the magic of Disney captures the heart of your family like it does mine, then you're probably planning a trip out to Happiest Place on Earth this Halloween! For the Schaffer six, any time of year is the right time for a trip to Disneyland, and if we could, we'd be there 365 days a year! So you can bet we're making plans to visit this October! Plus with minimal crowds, cool weather, and so many new things to see and do, Halloween Time at Disneyland is magical, with just the right amount of fright and fun!
---
Disneyland first opened in Anaheim, California on July 17, 1955, with only 18 attractions.
---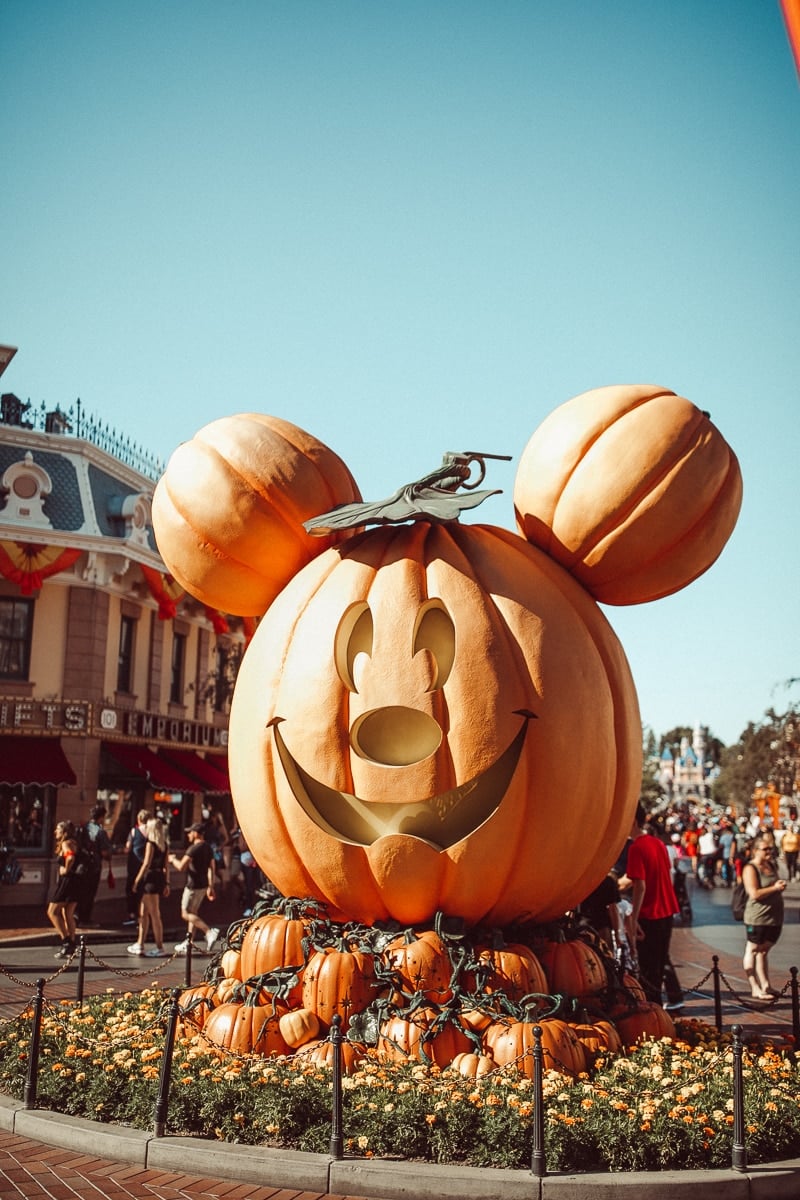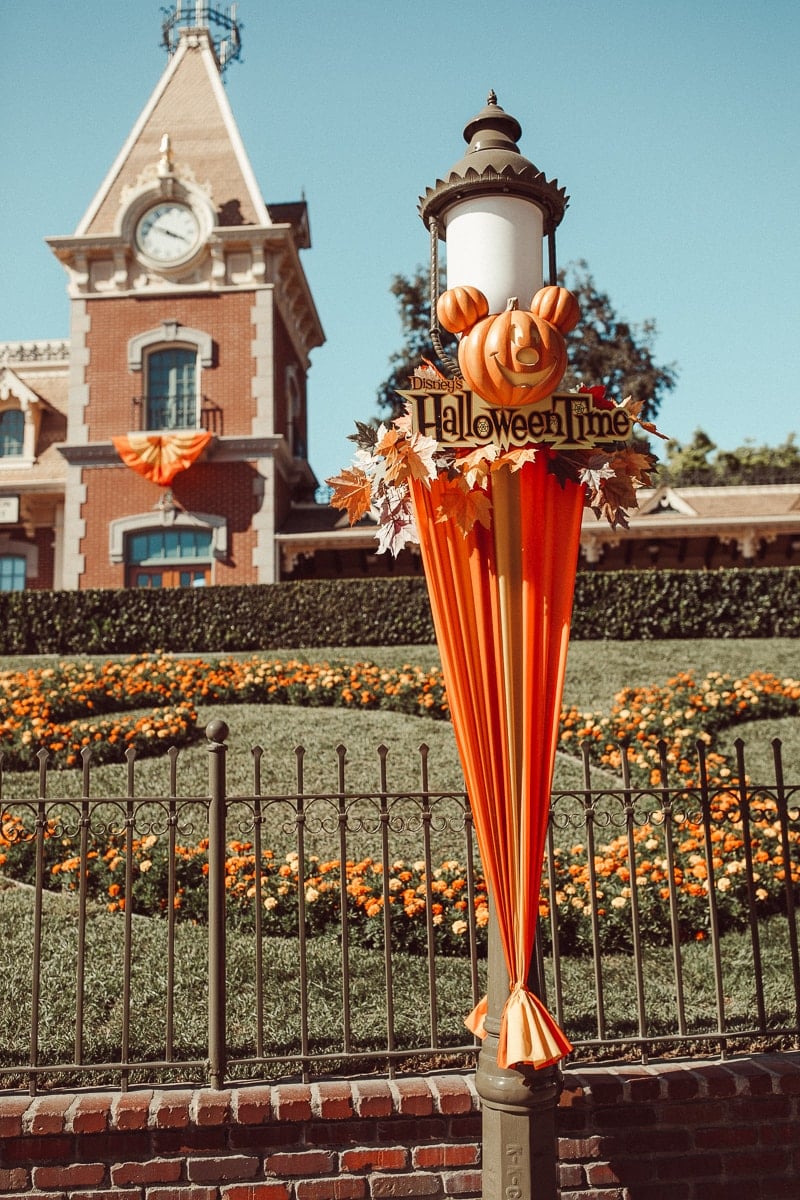 Making a Magical Memory
My kids love Halloween Time at Disneyland, and we go each year to see the Mickey Mouse-shaped pumpkins, ride "The Nightmare Before Christmas"-themed Haunted Mansion, and eat all the pumpkin-flavored treats we can! With all the magic of Disney and just a touch of spooky delights, Disneyland is a must-do for your family during Halloween!
---
Both Steve Martin and Michelle Pfeiffer used to work at Disneyland before making it big in Hollywood. Pfeiffer was Alice in Wonderland and Martin was a magician.
---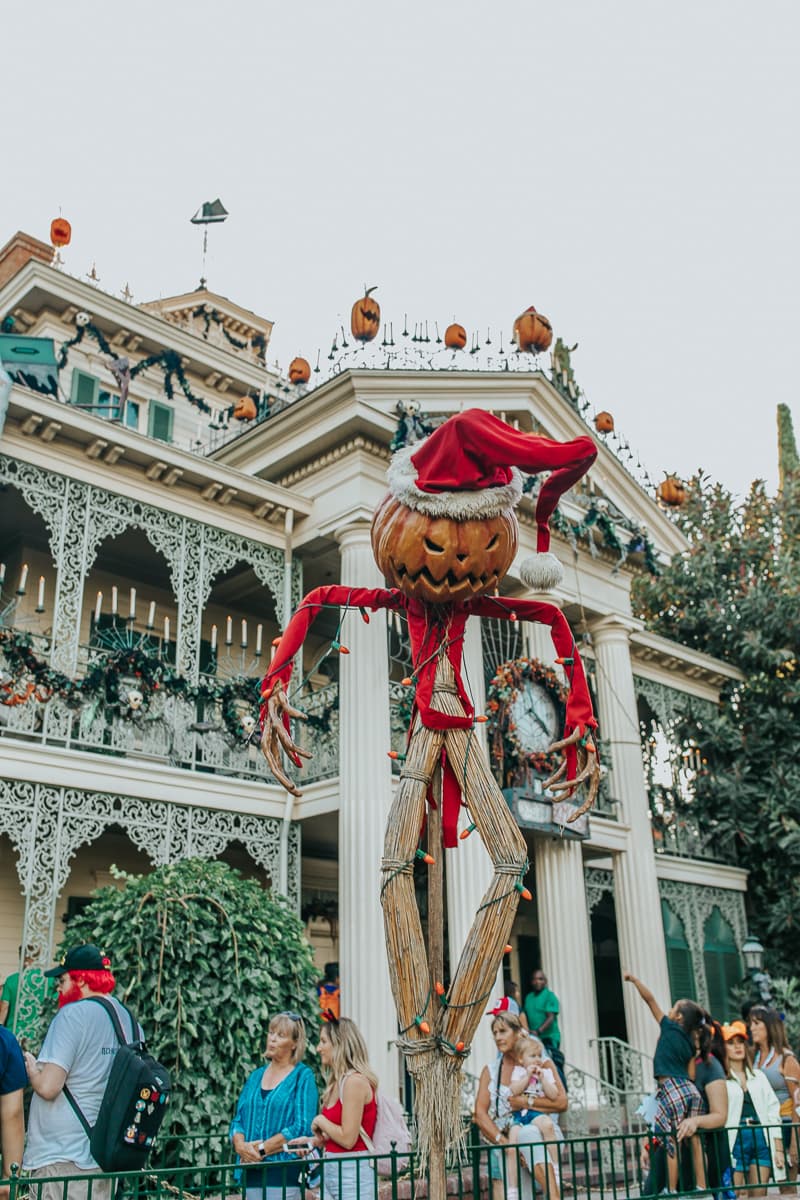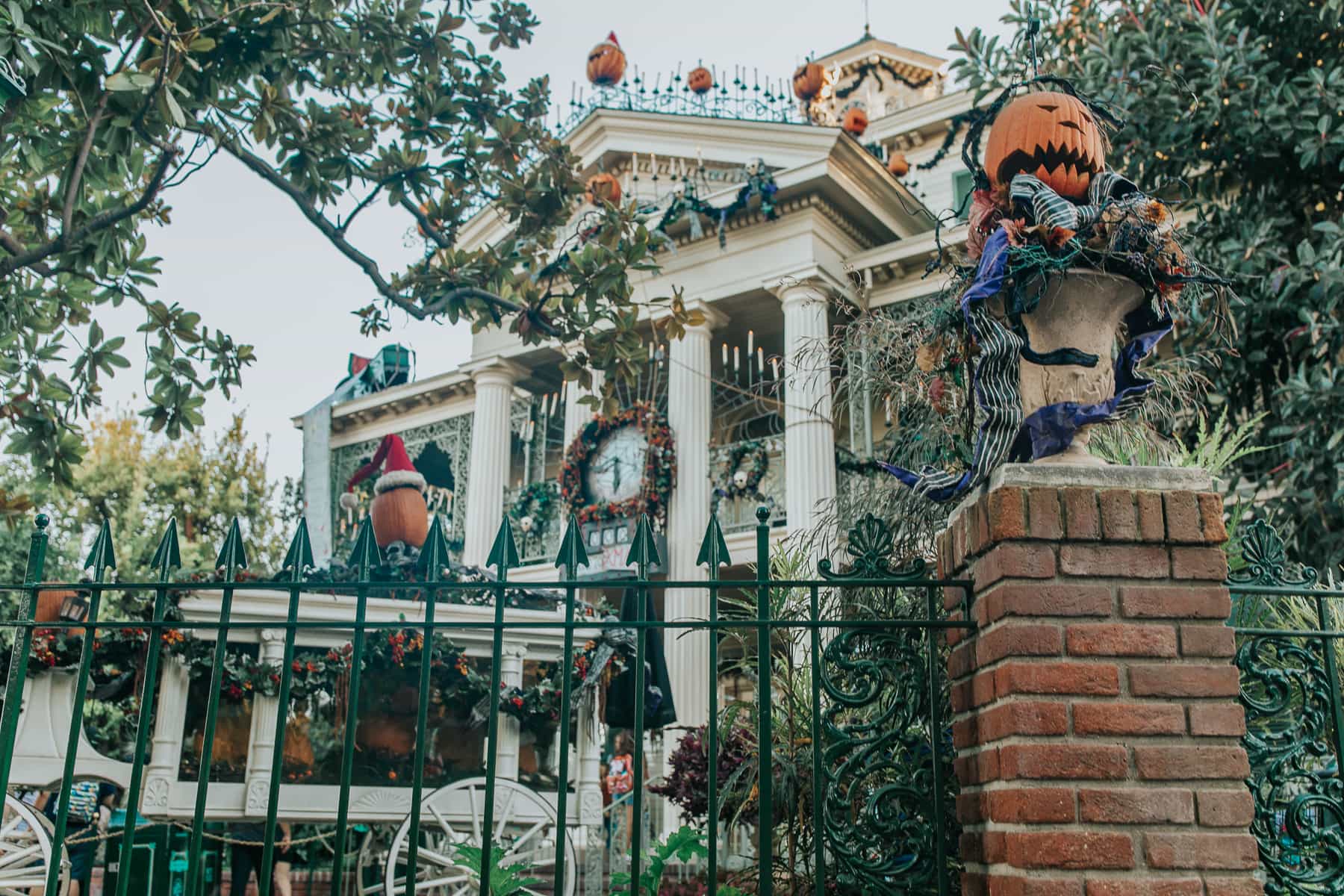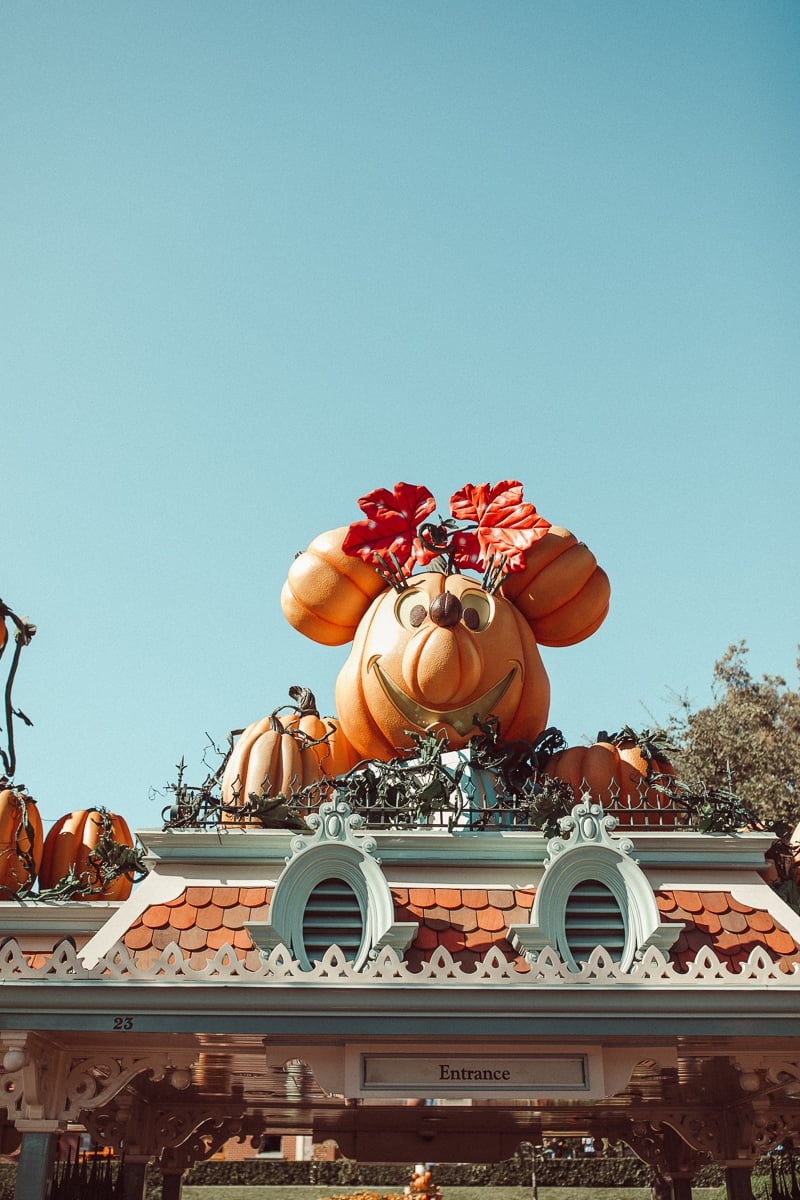 Feast Your Eyes on the Spooky Decor
Disneyland Resort is always decked out in fun decorations and thematic additions from Cars Land to Tomorrowland. But at Halloween Time, kids will find a giant, creepy-crawly Oogie Boogie looming over the entrance of California Adventure, almost beckoning your family into the spooky sights within. Along Buena Vista, you'll find the Headless Horseman statue haunting the street.
Over at Disneyland, Main Street turns into a Mickey-themed pumpkin patch with hundreds of carved jack o' lanterns. It's just the right amount of horror and magic. And secretly, a part of me wonders how they get all these decorations up overnight. I need to hire some Disney decorators for our next birthday party!

---
Over 84 million Mickey Mouse ears have been sold since Disneyland opened, making the ears the most popular Disneyland souvenir of all time.
---

Make Time to See Halloween Screams
If your kids love Disney Villains, then make sure to get a seat early for Halloween Screams! The show used to be exclusive to Mickey's Halloween Party, but is now playing in Disneyland Park for everyone! No extra tickets are necessary! The 10-minute show is a spectacle of fireworks, projections, and spooky songs that will have your whole family singing along!
Even if your kids aren't big on parades or shows, and are mostly there for the rides (hello, teenagers), this is still one to see. Jack Skellington and Zero take you on a nightmare ride with ghosts, ghouls, and Disney's scariest villains. But check the schedule before you go, as the fireworks don't go off every night.
---
There's a small basketball court inside of Disneyland's Matterhorn. It's only for employees to use though.
---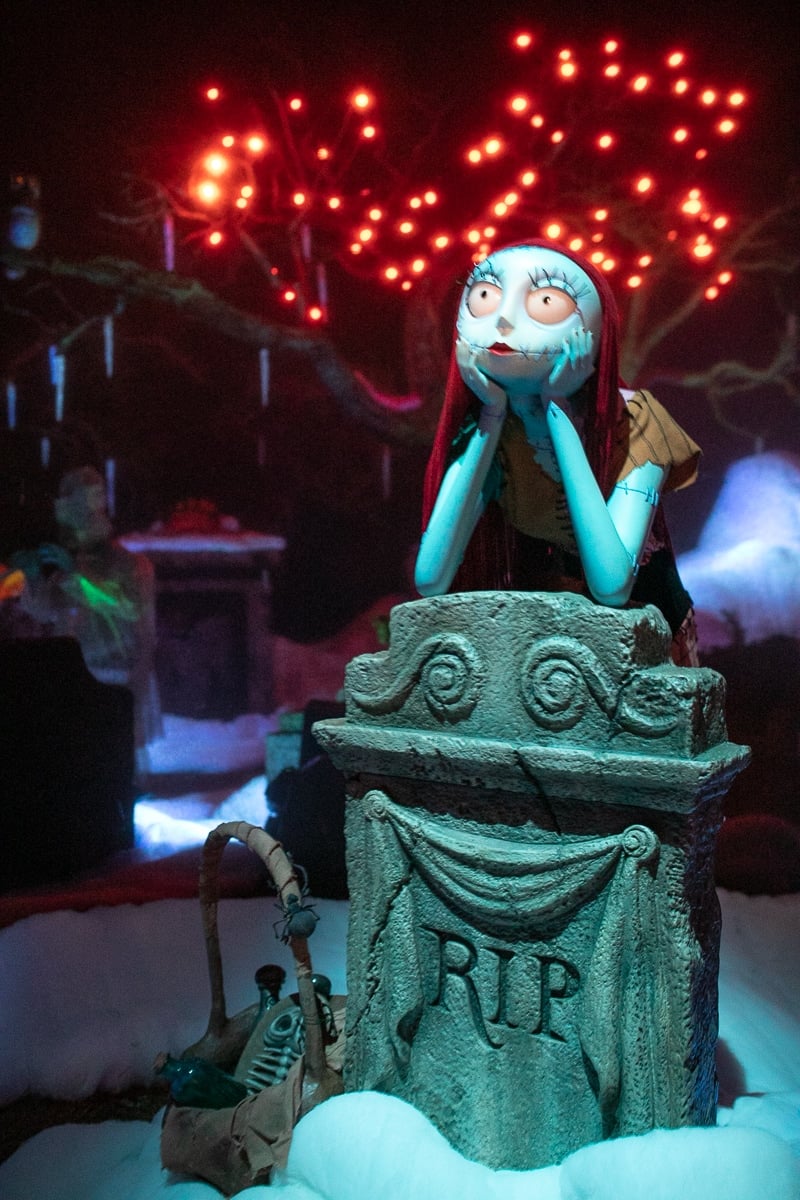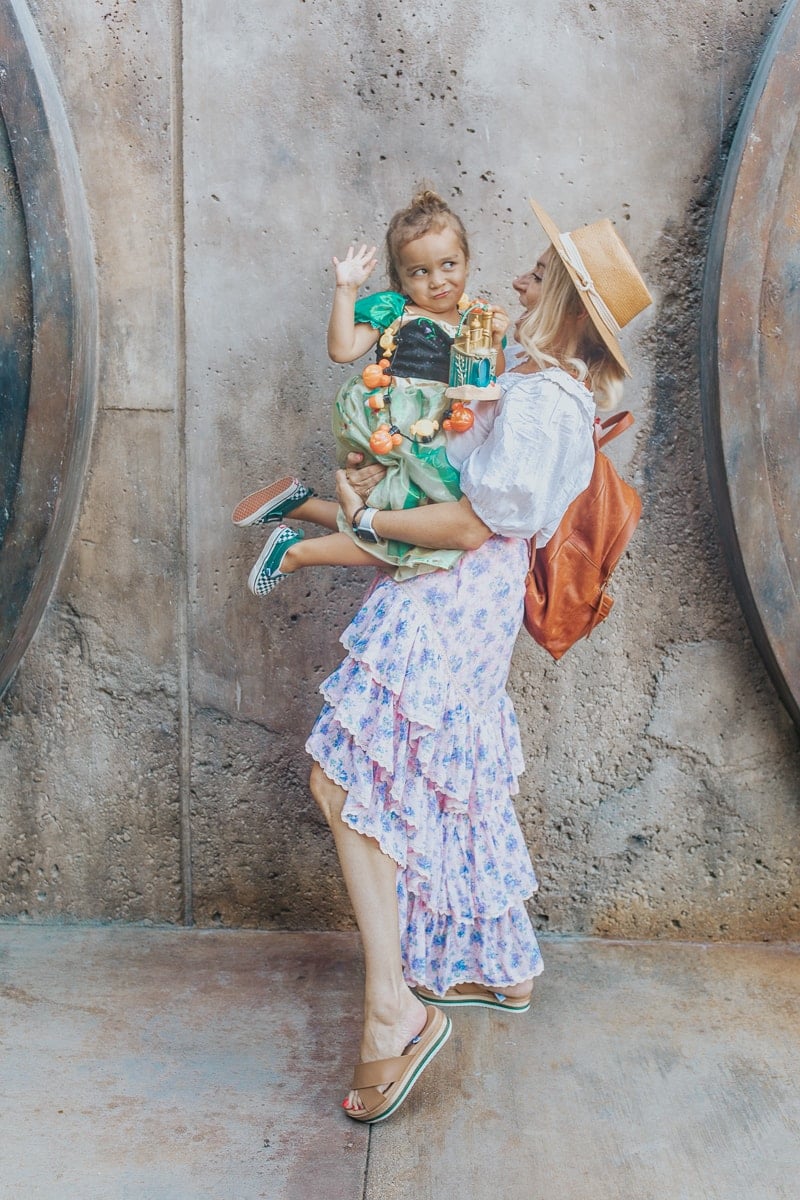 Find Your Favorite Characters
I'll be honest, my kids love to meet Disney characters when we head to Disneyland. And with four littles I can't even count the number of hours we've stood in line just to see a princess or get Mickey's autography. But during Halloween Time, it's worth the wait to get a snap with your favorite characters since they're all dressed in spooky costumes! Except for Jack Skellington and Sally—they're creepy enough on their own.
And make sure to check the Disneyland app once you're in the park for the most up-to-date appearance times and locations.
---
There are around 200 feral cats that roam the park — mostly at night — which help to get rid of rodents. You can see them during the day in Frontierland if you keep an eye out!
---

Cars Land Makes Its Own Magic
Since my kids are obsessed with "Cars," we head straight to Cars Land in Disney California Adventure when we visit, but during Halloween Time the whole area turns into "Radiator Screams." Rides have been reimagined for the holiday so Luigi's Rollickin' Roadsters is now Luigi's Honkin' Haul-O-Ween where your kids can jump in a car that bumps along to Halloween-themed music.
After, we hop aboard a tractor and twirl around Mater's Graveyard JamBOOree to spooky songs like "Monster Trunk Smash." Between rides keep an eye out—cars are dressed up as superheroes, vampires, and pirates—see if your kids can recognize their favorites!

---
Nearly 3.6 million people visited Disneyland in its first year. Today, the park serves roughly 16 million people each year.
---

Try the Halloween-Themed Rides
Cars Land attractions aren't the only rides to get a fun makeover, and if your kids are tall enough, jump on Guardians of the Galaxy–Monsters After Dark. You'll get the same drops and scares of the original ride but with a Halloween twist. And don't forget to ride through the Haunted Mansion! It's always decorated from top to bottom with characters, critters, and decor from "The Nightmare Before Christmas!"
Have you listened to my podcast? Check out The Mom Confidential!
---
A time capsule was buried in front of Sleeping Beauty's Castle on July 17th, 1995, for the park's 40th anniversary. The time capsule will be opened 50 years from when it was buried — on July 17th, 2045.
---

Take a Bite of Something Scary
During Halloween Time at Disneyland, even the snacks are scary! Monster Halloween Cake at Plaza Inn, Oogie's Worms & Dirt Funnel Cake Fries at Award Weiners, and Mummy Donuts at Schmoozies make for some really fun and delicious snacks.
There are a lot of yummy (but sugar-packed) treats, so we like to pick one each and then share them so we can taste a little of everything without the sugar rush. Plus there are fun food souvenirs to take home like Mickey's pumpkin popcorn bucket and the Queen's poison apple mug.
---
More than 40 species of flowers and 700 exotic trees grow along the Jungle Cruise ride. And the iconic Mickey-head topiary out front contains 10,000 flowers—replanted six times a year.
---

Show Off Your Halloween Spirit
If your family is like ours then there's no getting out of the park without buying a few toys or matching sets of Mickey ears. During Halloween, you can find something spooky in almost every store—ears, backpacks, t-shirts, stuffed animals, pins—you can even grab a few things in housewares to make your home more festive!
Some favorites you'll find year after year, but many pieces are exclusive for this year. So if you love it, or the kids can't live without it, don't wait!
There are tons of things to see and do during Halloween Time at Disneyland and every year it just gets better and better! If you and your family love this spooky holiday then visit Disneyland before it's over on October 31!
---
On July 18, 1955, Roy O. Disney, Walt's brother, purchased the park's very first ticket for only one dollar.
---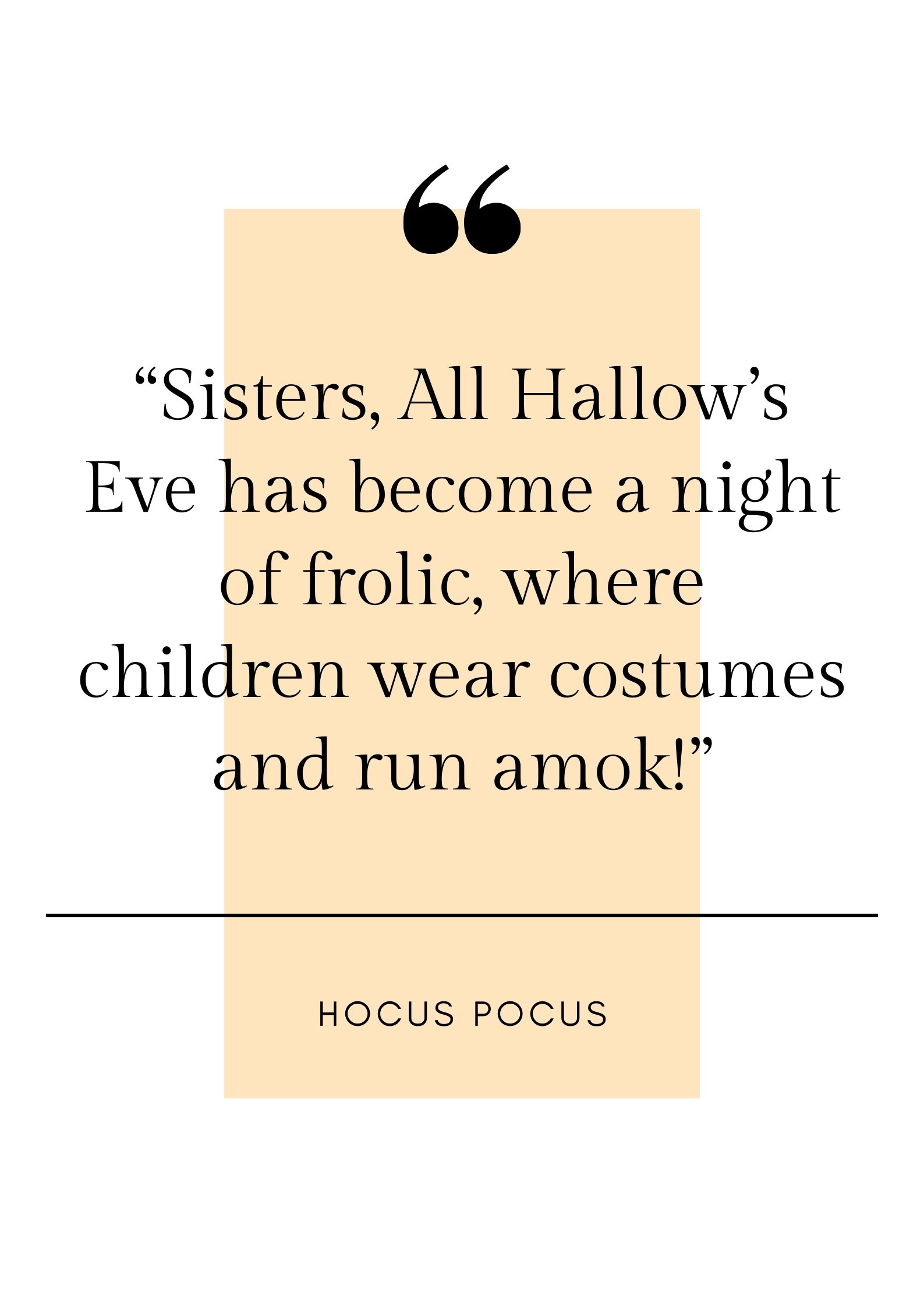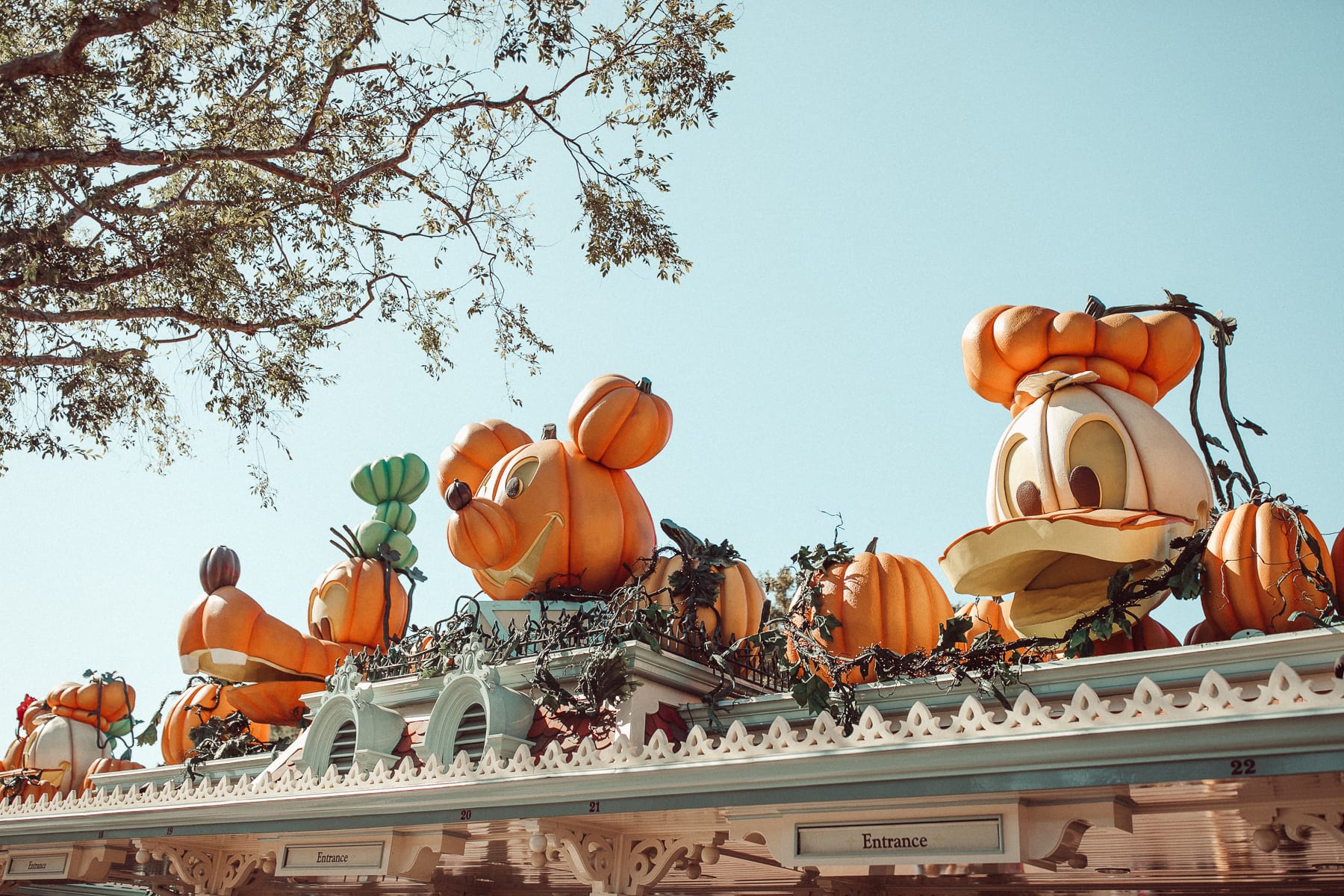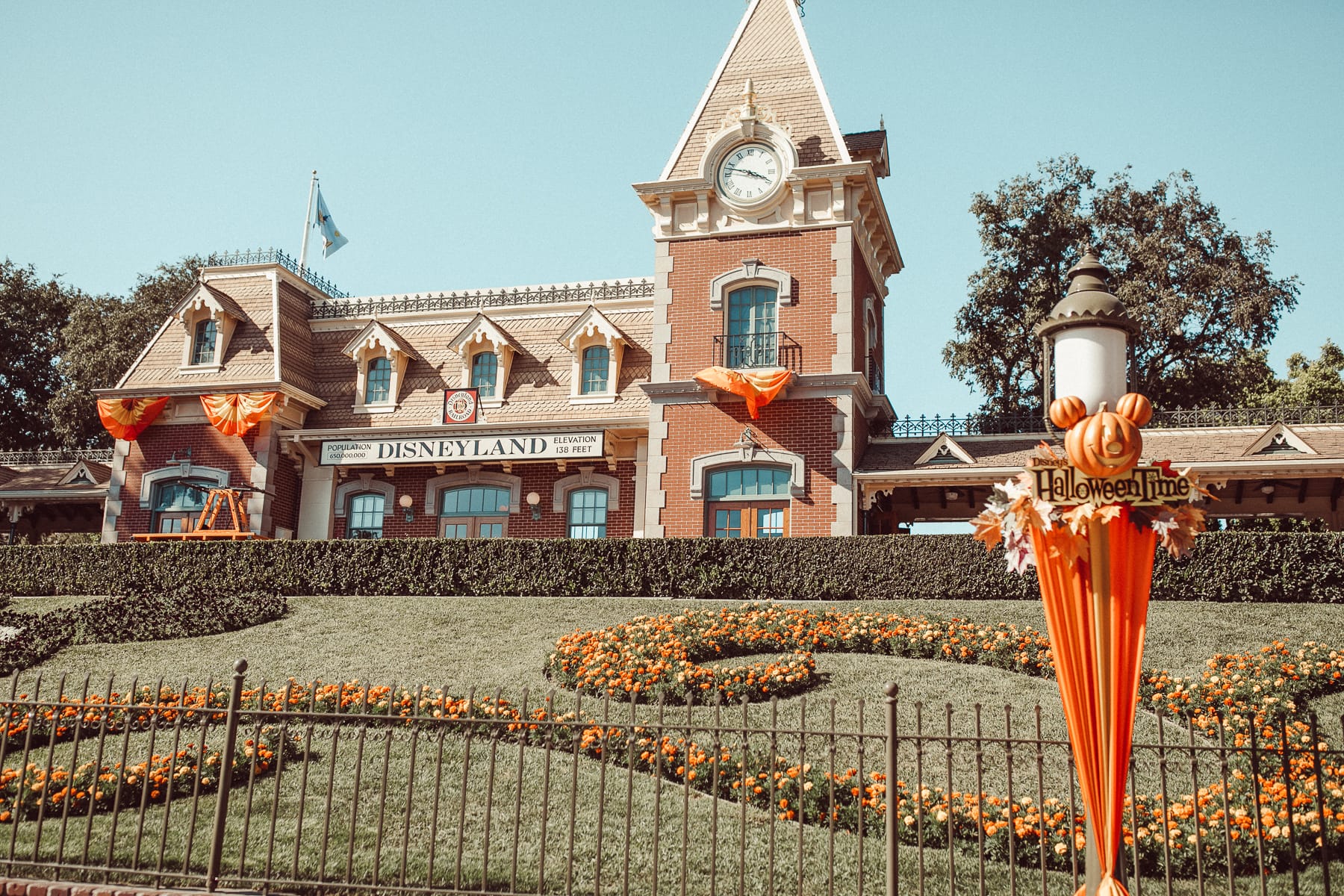 Tips for Parenting In Style...
Never boring, always awesome. Keep up to date with the latest from City Girl Gone Mom.