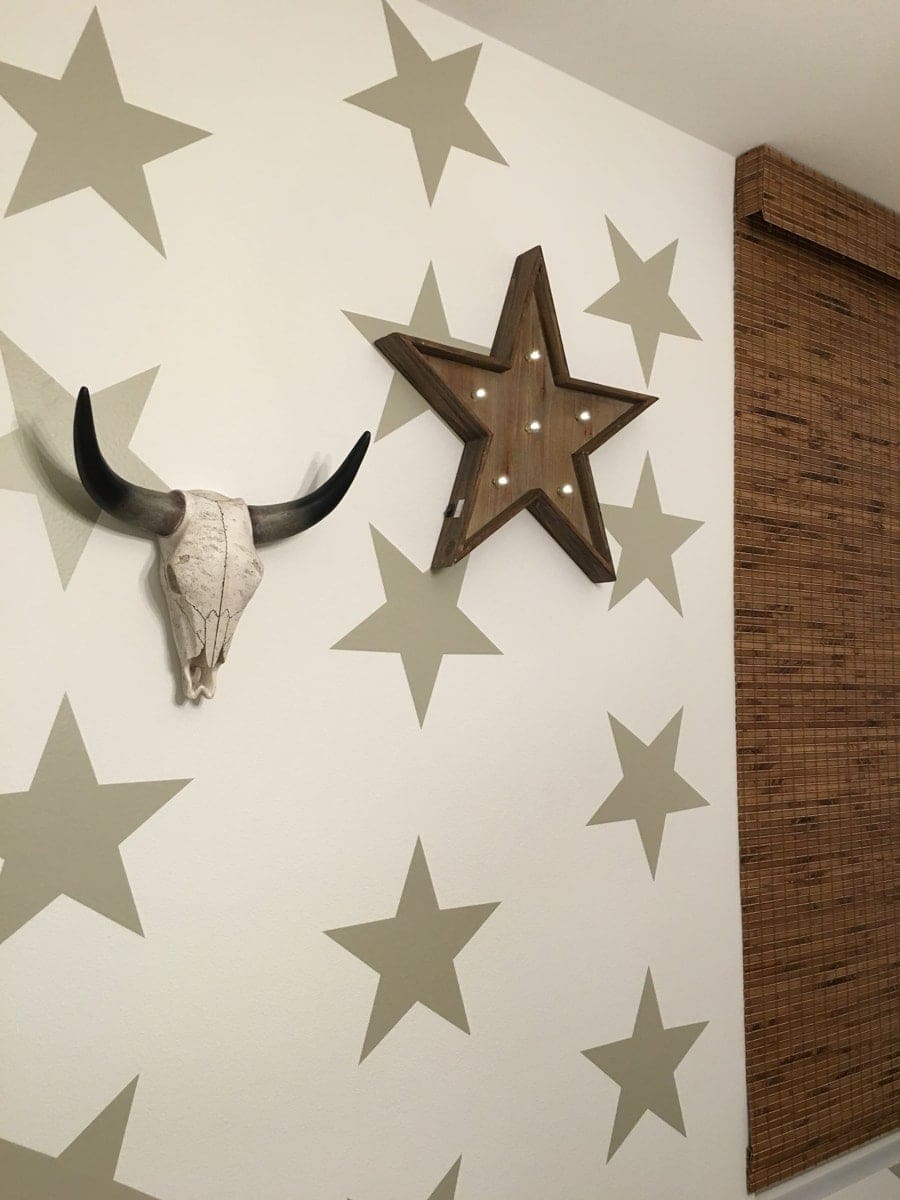 As fads come and go and little boys become big boys, its hard to commit to a certain room design when working from a blank slate.   Whatever look you are going for, you always need to start with an inspiration.
For this new home, we truly started with a blank canvas.  I decided to start with my boys rooms and wanted to see how I could design their spaces utilizing some of the items I already had.  I flipped through several catalogues and of course pins on Pinterest and decided on a more Urban look.  I passed down Roman's baby dresser and put Dylan's topper on it for a little changing station.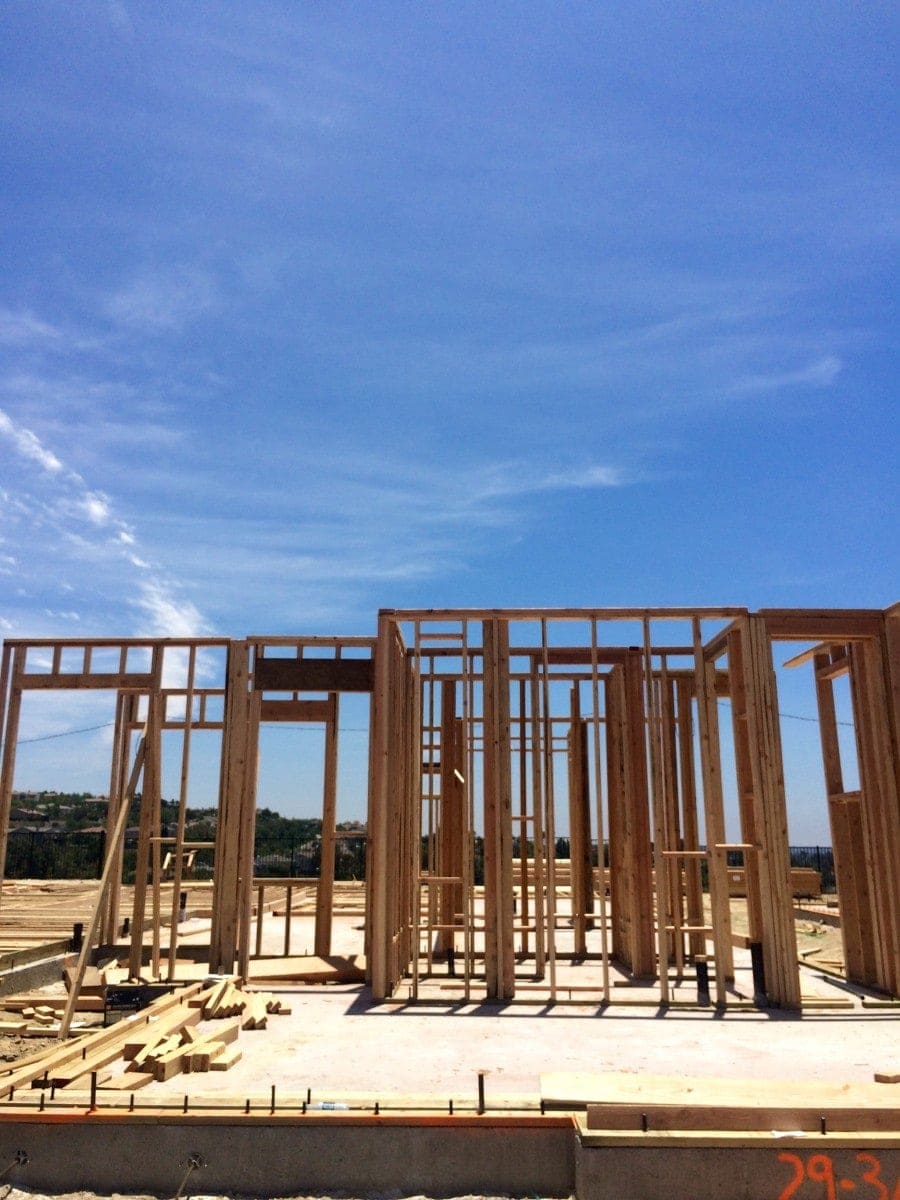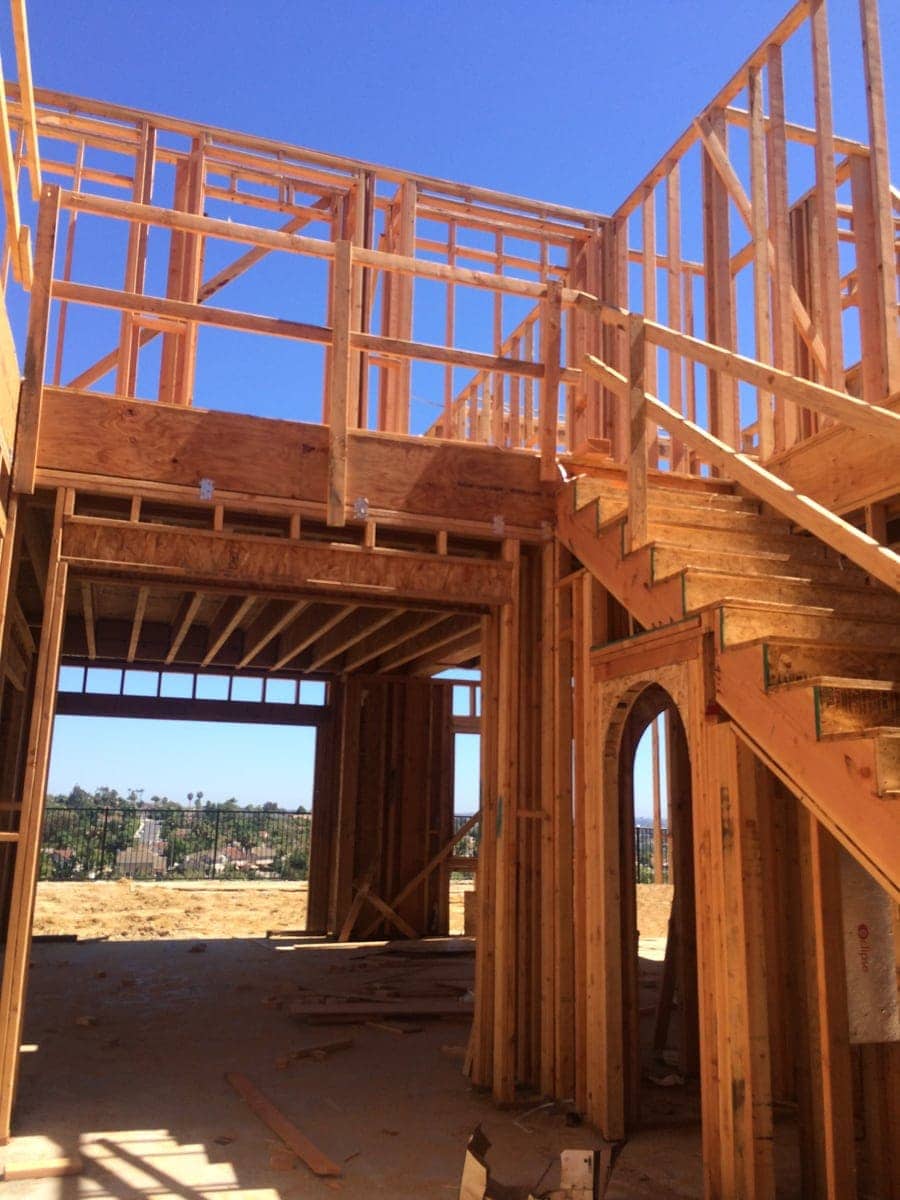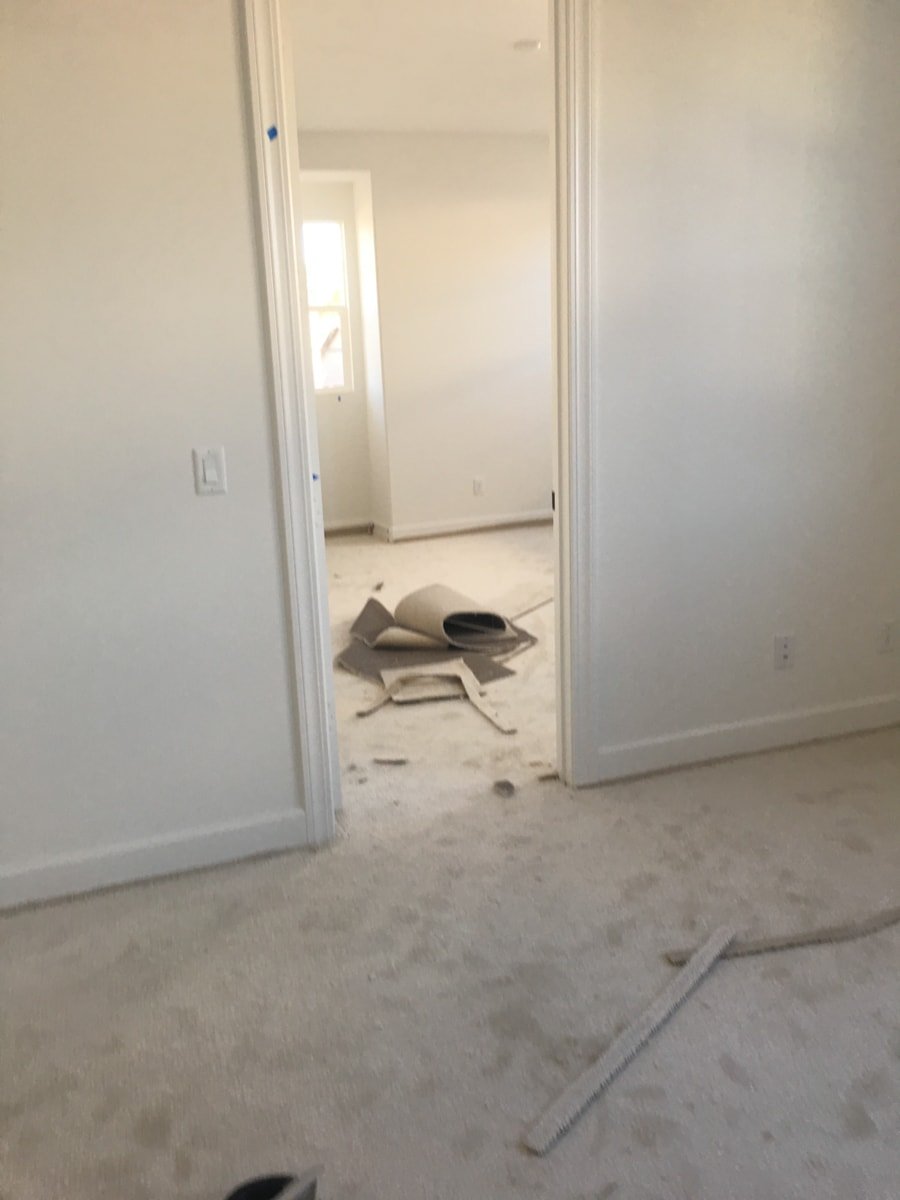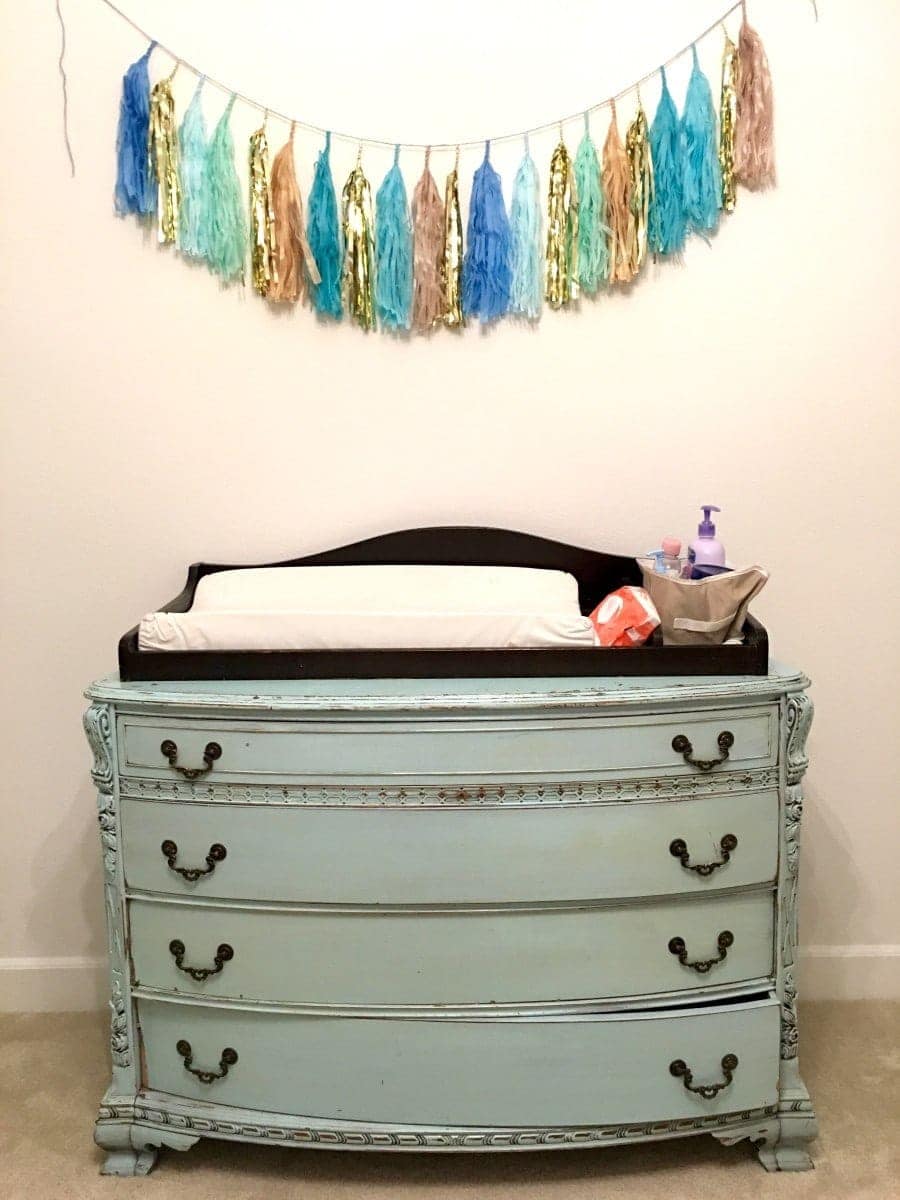 For right now I cannot put my favorite hardwoods on the second floor until later on this year, so the carpet will have to do.  I have terrible allergies so I prefer hardwoods floor to floor.
In Brody's room, I wanted a somewhat Tribal space, due to my love for anything Native American.  I started with a modern light fixture from West Elm and we bought LED Edison bulbs.  We complimented one wall with a star marquee light and a faux deer head.   The tee pee was from Restoration Hardware last Christmas and looks perfect in the baby's space.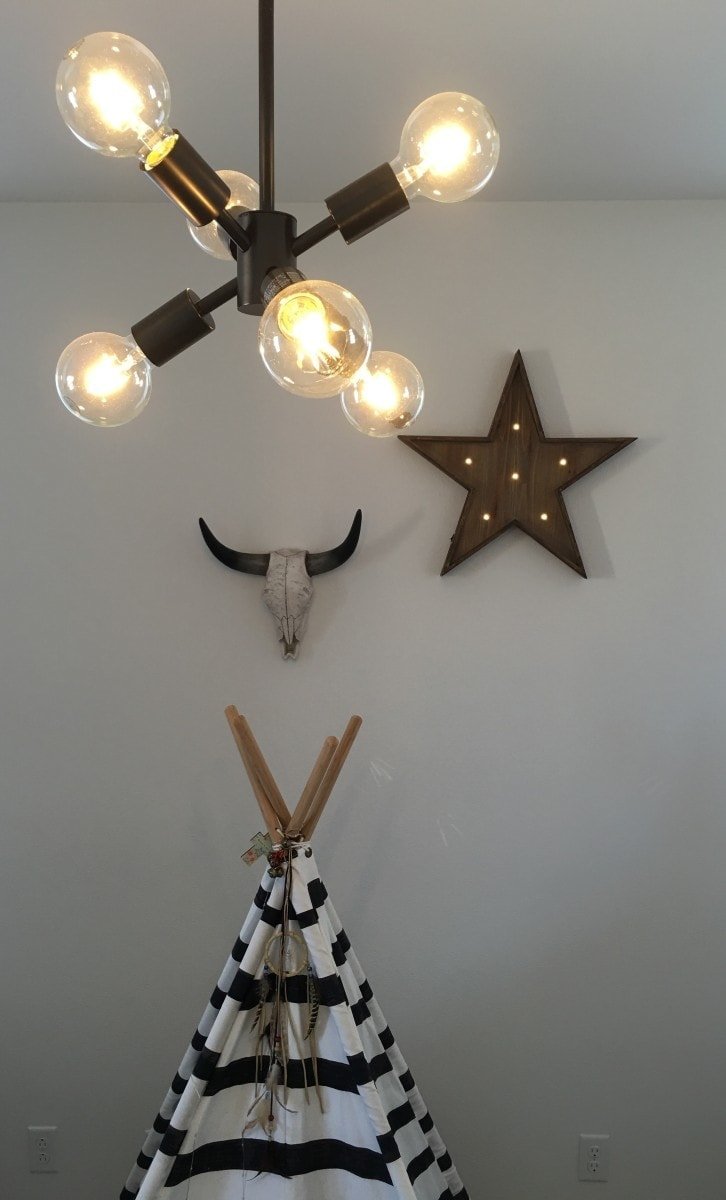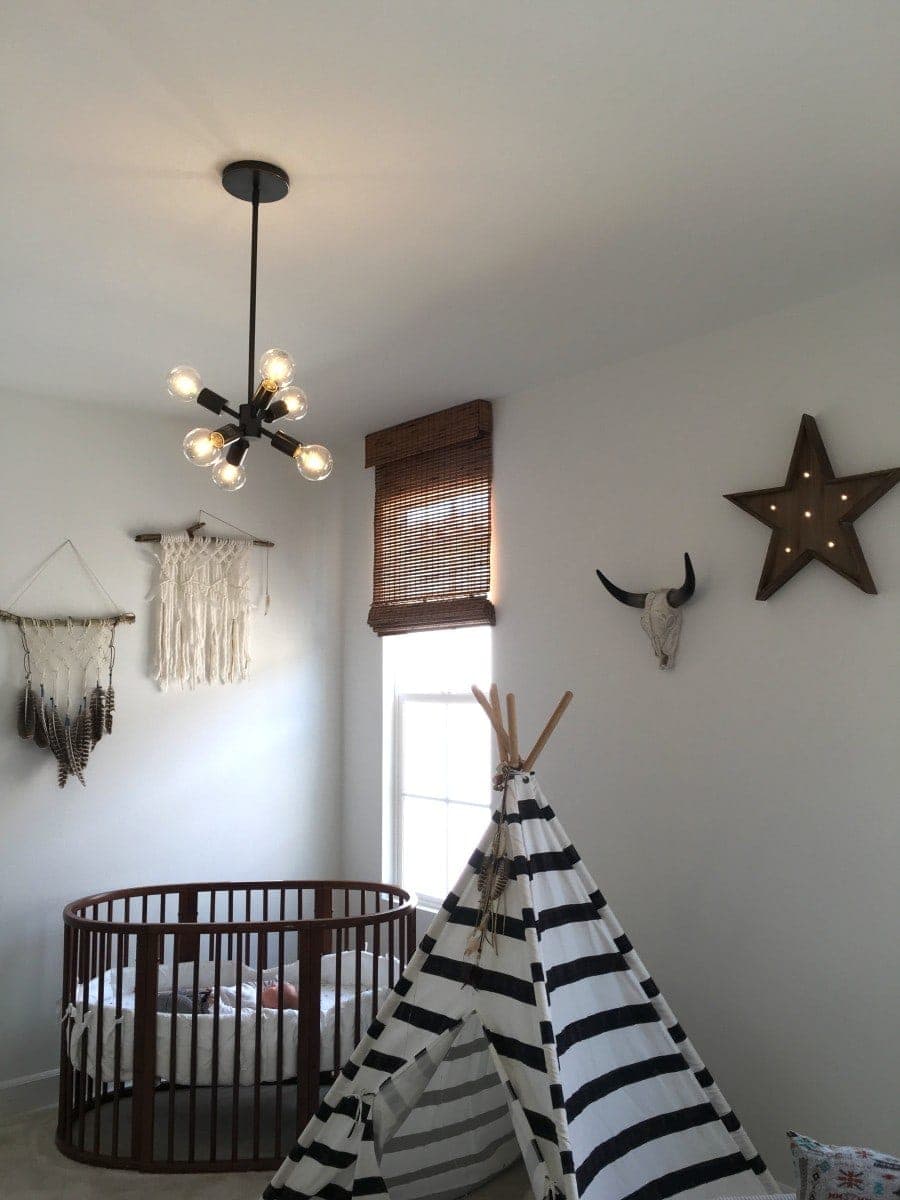 I scored some really cool tribal wall art at a local store in Del Mar and received one as a gift from my friend in NC.  For the window coverings, I prefer I prefer them to be the same throughout so I chose a rich bamboo shade from Express Blinds.
It still wasn't complete for me, so I took a wall to another level thanks to the help of Urban Walls.  I chose the stars from their huge selection for my little guy. I wasn't sure at first if I could pull off a native American theme with the stars, but it actually looks adorable. It was a tedious process lining up the stars and making a pattern that worked for us, but so worth it for the end result.  I highly recommend you check out their site.
For now, I just covered my daughters rocker until we are ready to get a more modern looking one.  This one is so comfy I am just not ready to part with it.  However, I have been looking a few cute ones and I will show you if I decide to upgrade.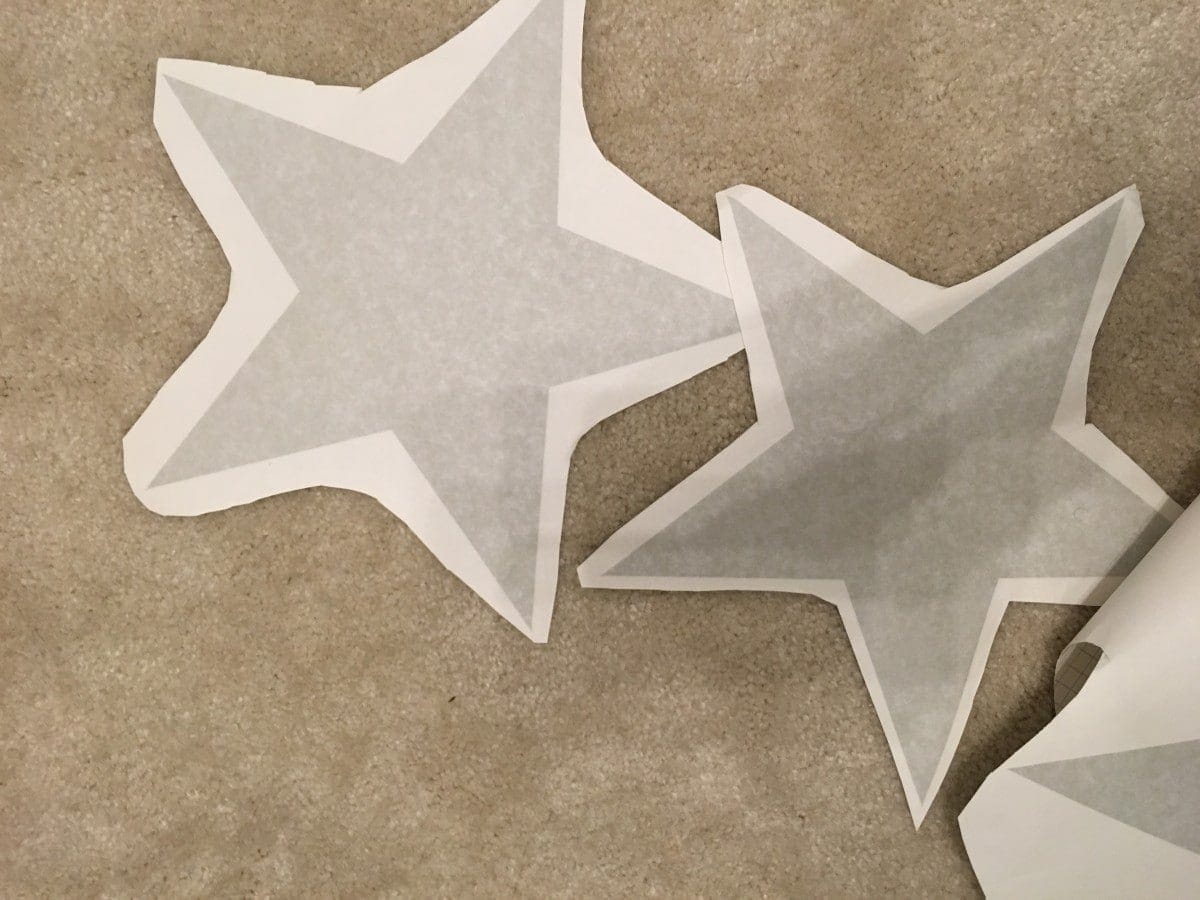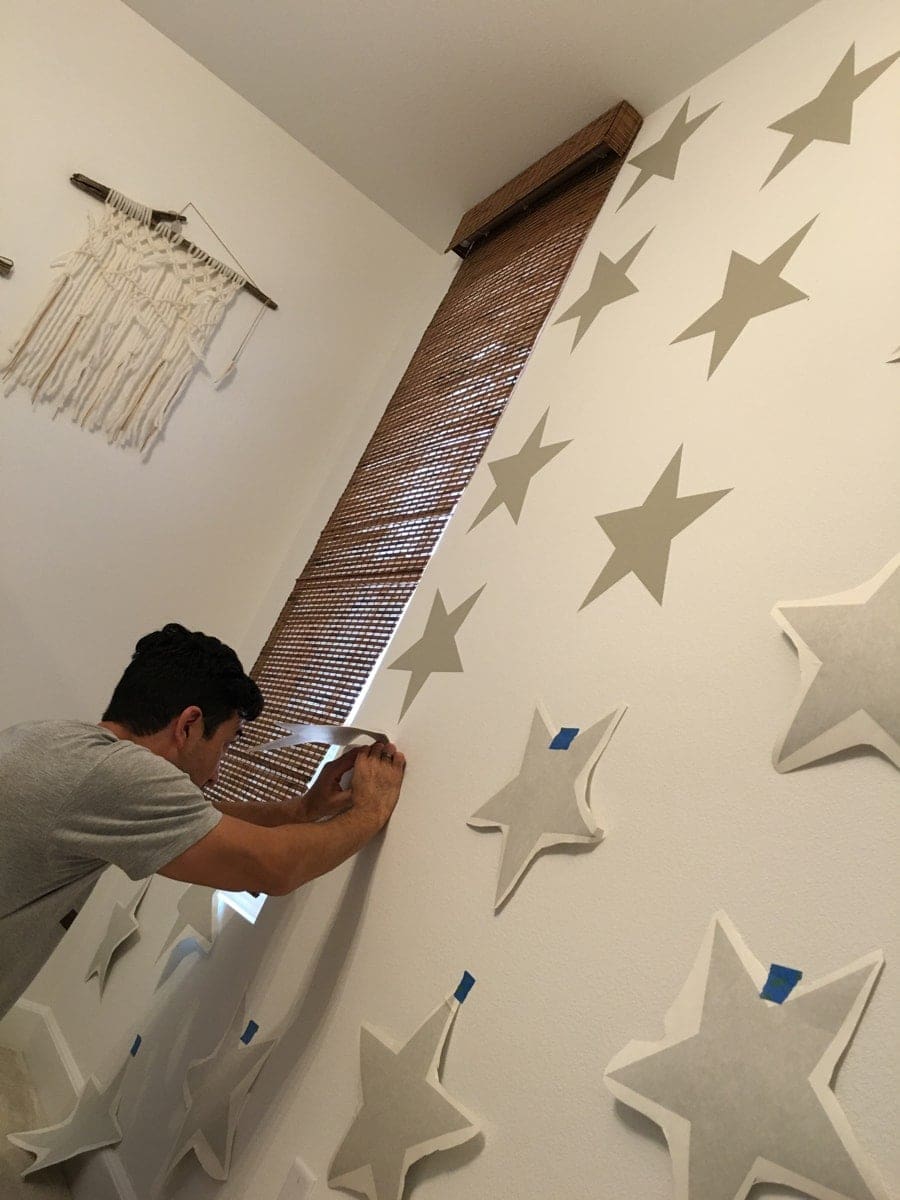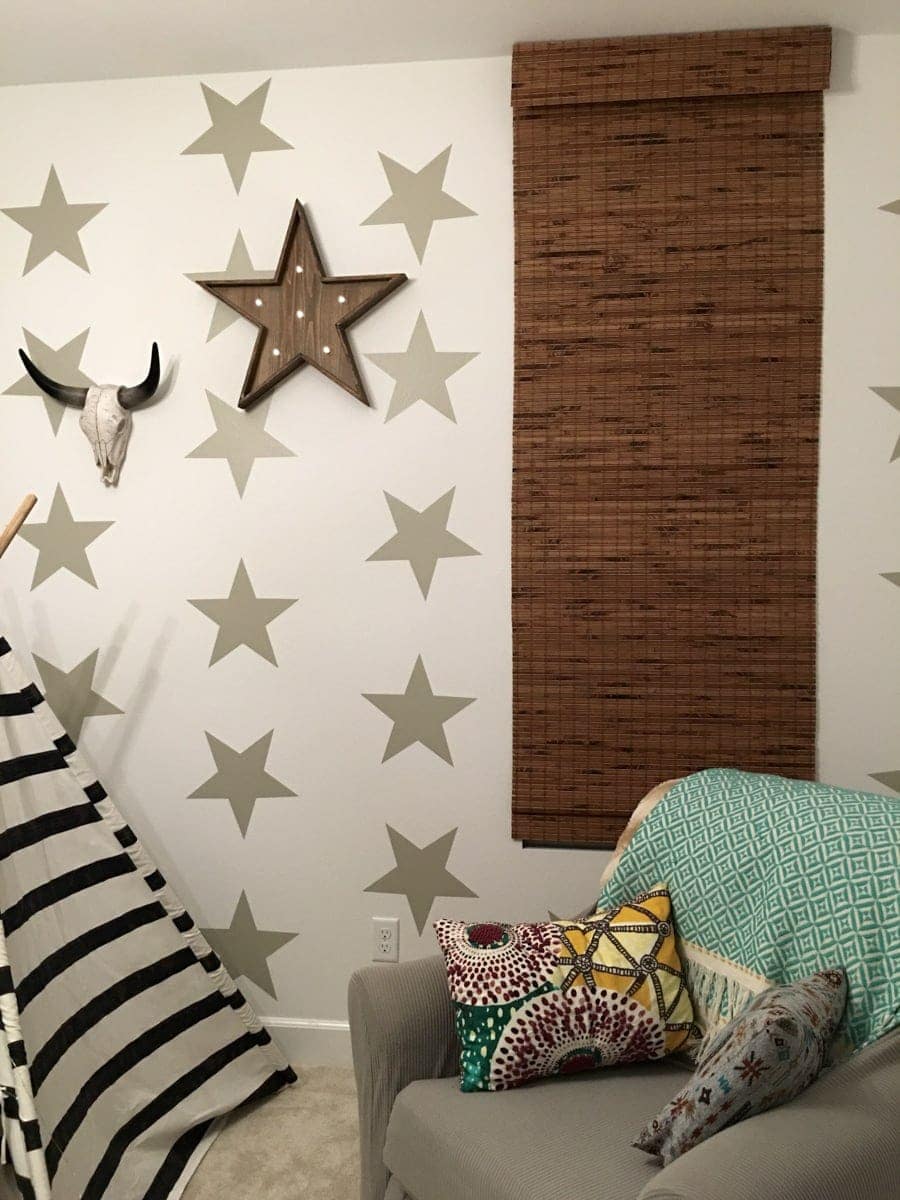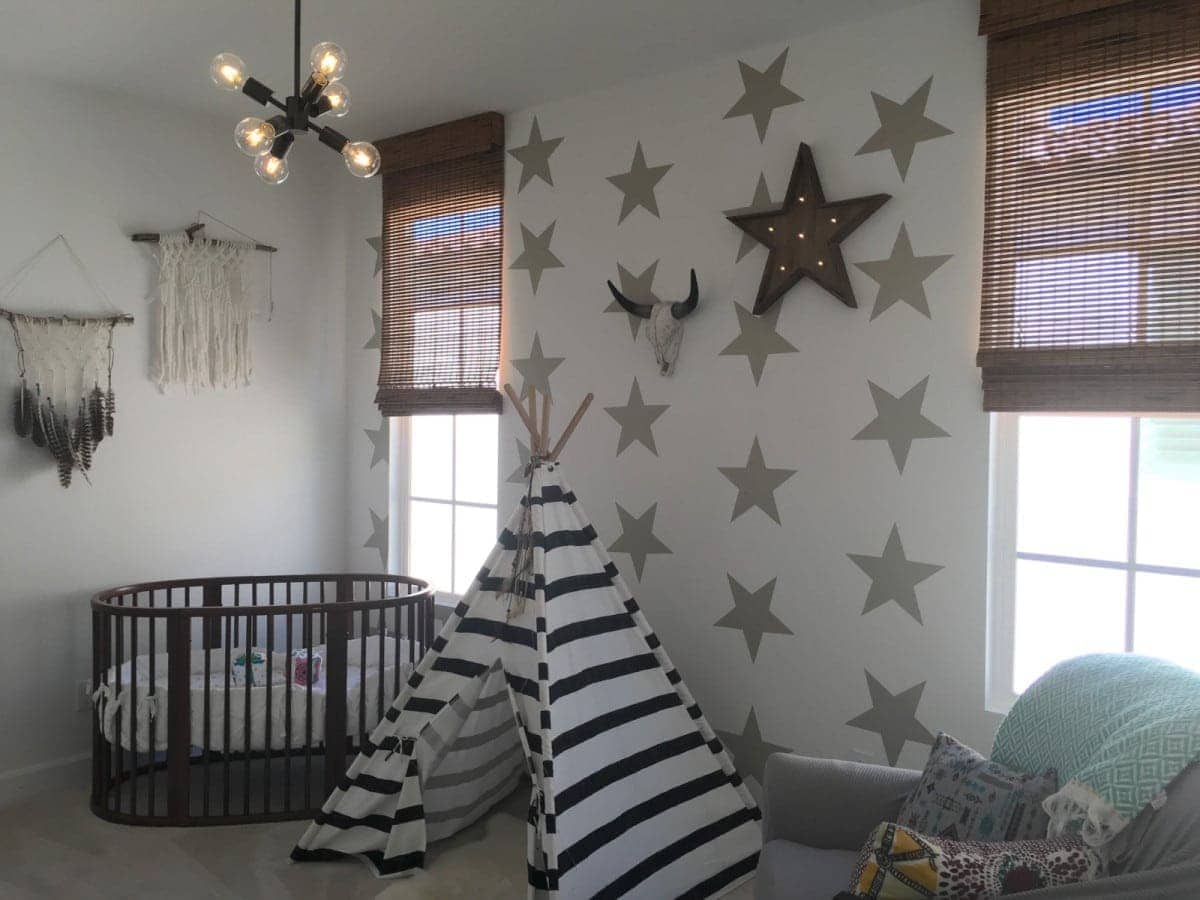 For Jackson & Roman's room I really wanted a vintage 1950 surfer feel.  I started with a West Elm Light.  I went with a pendant that compliments an Edison Bulb.  There are a few shapes to choose from, and we loved the pumpkin shape one for our space.
We are eventually doing two sets of built-in bunk beds for the kids so all four of them can comfortably sleep in the same room.  For now, they are using Jackson's bunk bed.  I also up cycled Jackson surfer tin art from his nursery and re-used it.  The modern style chair is nine years old and it still works. (Score)  The boys needed a dresser and I chose another West Elm piece that complimented the space and look I was going for.  The art above the dresser is from my favorite, Blue Hand Home.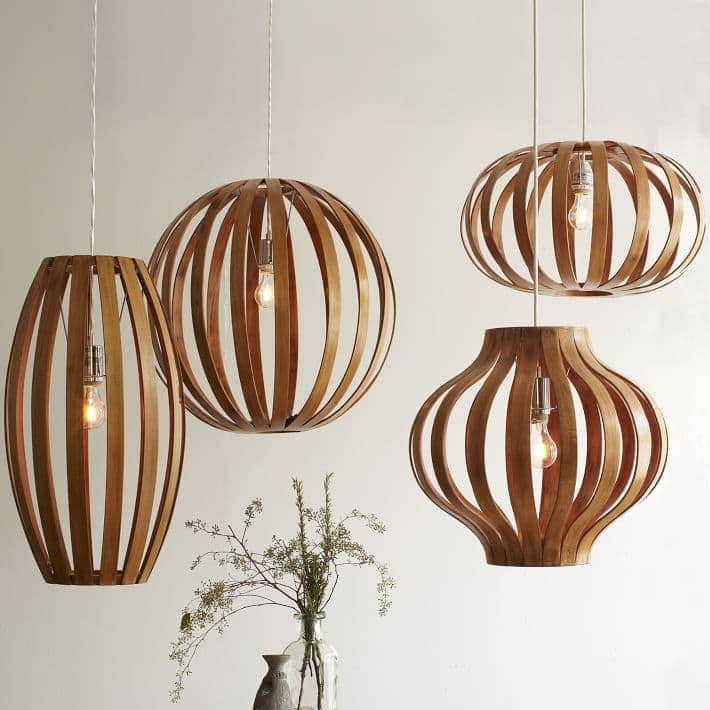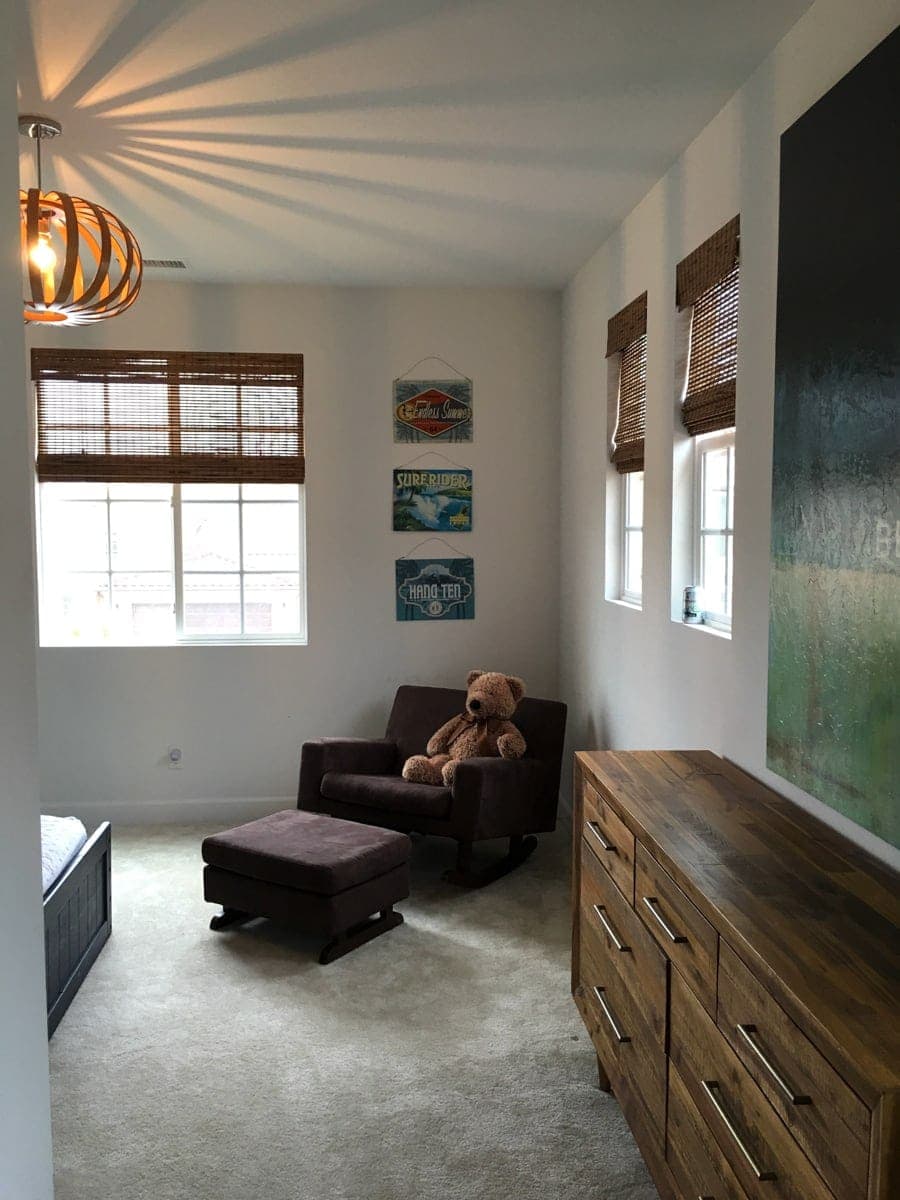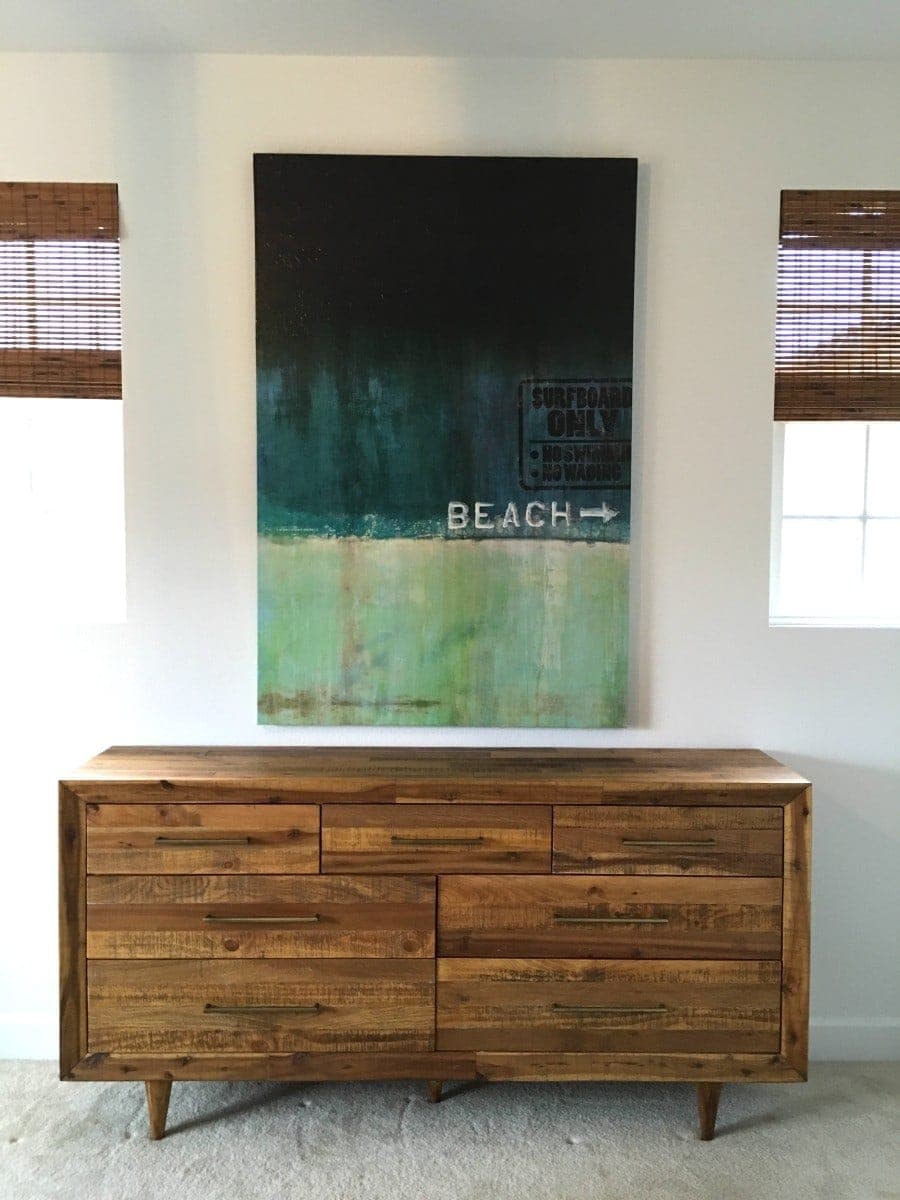 For Jackson & Roman's bathroom, I chose 8 foot curtains with and 8 foot liner and hung it really high in the nine foot space. I also found some bathroom supplies at home goods and went with an octagon tile for their floor.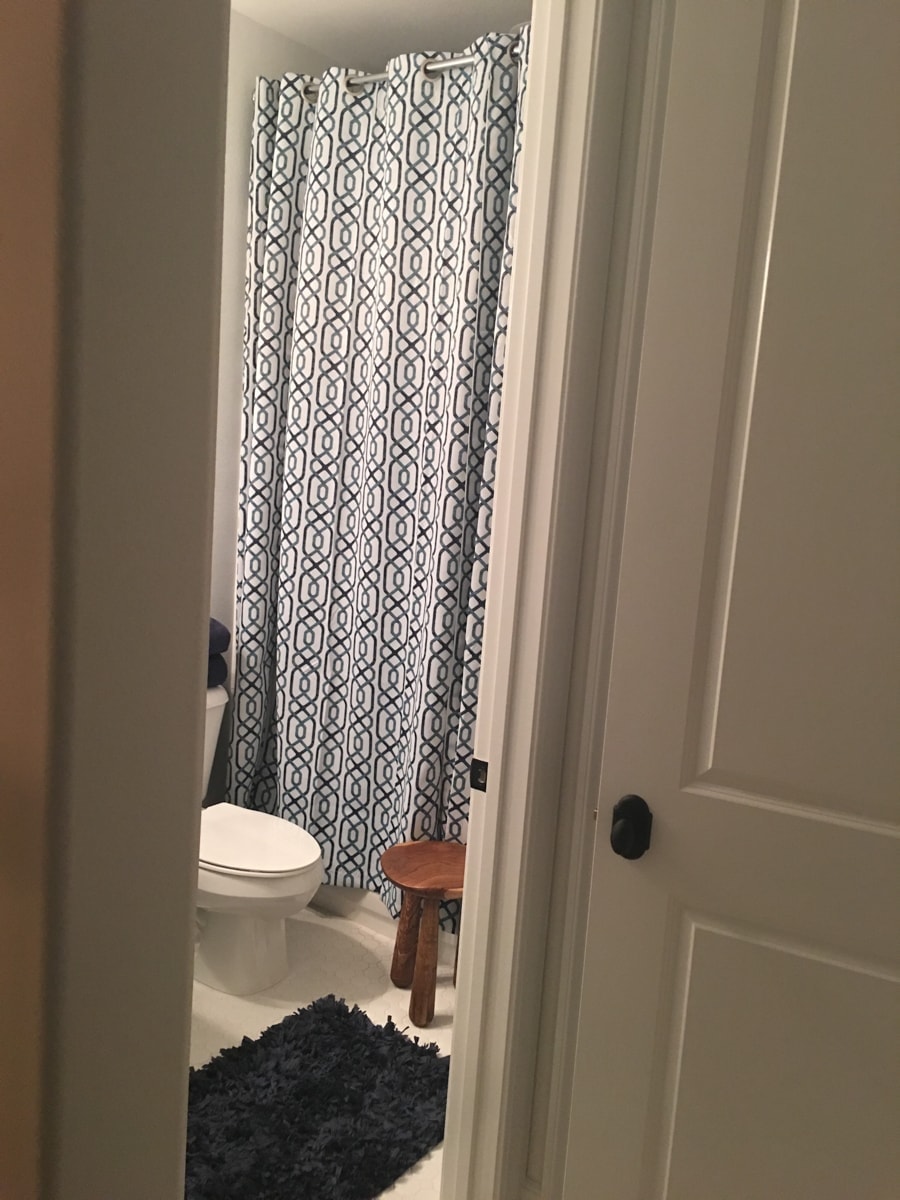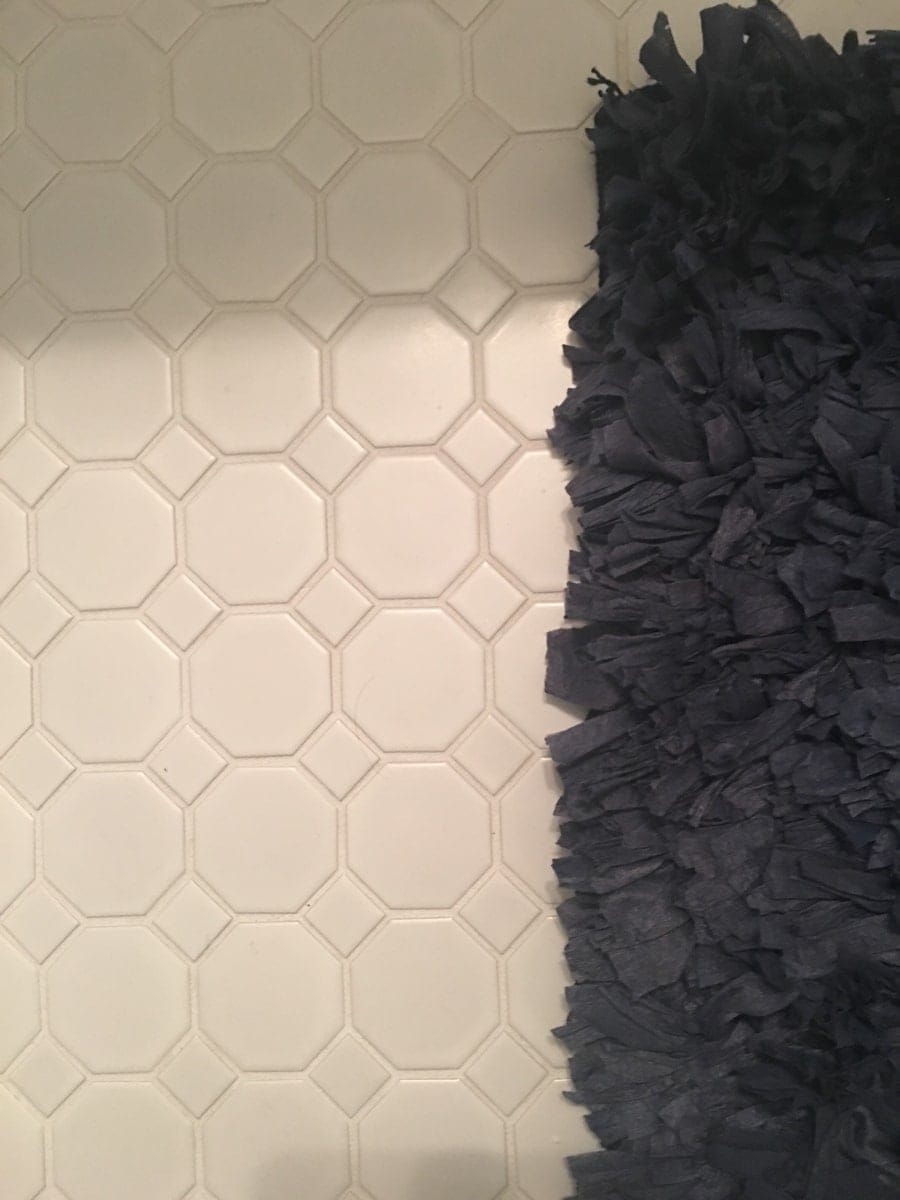 From Lego's to Superheroes, what little boys are into are always fleeting and ever-changing.  For my three sons, I may have bypassed the superhero theme, but In the end, I try to make our home both a relaxing escape with some sort of sophisticated feel.  As opposed to the walls, toy bins are a perfect place for the kryptonite and ninja warriors.  I am tackling our design room at a time and I am so happy to let you see the process of making our house a home! Have you done any home projects? I would love to hear from you. Comment Below!